Miracle Merchant
By: Arnold Rauers (Tinytouchtales)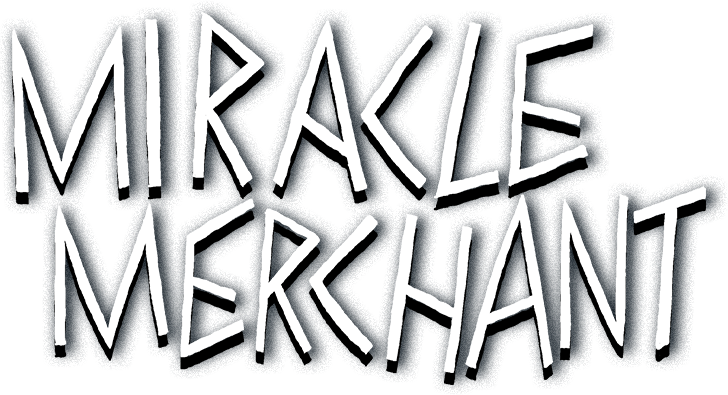 I've spent quite a bit of time with Arnold Rauers/Tinytouchtales' solitaire card game, Miracle Merchant, during the beta test. While I'm not the absolute best player and there is some luck involved, my current high score for gold is 132 and at the moment of writing this, my best potion of 40 is the top of the leaderboards. So I figured I'd make a guide to try and help people having trouble. If you have questions, just ask and I'll try to add the info to my guide.
Ingredient Cards:
– You can rack up points by utilizing the icons on the cards.
– If a icon is on the right or left side of a card, it needs to go next to the card of that color to get the bonus.
– You can place cards between others and get another bonus from it. For instance, let's say you have a card with a green icon on the right and you place it to the left of a green card. You can then place another green card between those two and get extra points for it.
– If the icon is in the center, it will get bonus points for any card of that color, no matter where it is on the table.
– If you use a black icon with a black card, it adds to it, meaning the negative number will start to head into positive numbers. That's the best way to deal with those black cards. And again, you can use the same icon on more than one card or use two different cards with black icons on one black card.
– Stack the bonuses as much as possible but don't lose sight of the main goal — winning the game!
Potions:
– Rainbow mixture potions (all four colors) give you a +6 bonus if the two colors the customer asks for are colors. If one of their preferred colors is black, you only get +3 bonus points.
– Use two ingredients of the same color to make a Twin potions and get a small bonus. The bonus is bigger if it's a color the customer likes. But remember that the two cards have to be next to each other or it doesn't count.
– Duplex (half and half) potions give +8 bonus points if the colors are preferred by the customer. Only +4 if they don't care for that color. My biggest potions have been Duplex.
– Triplet potions have three of the same color next to each other and also give a bonus depending on whether the customer prefers that color.
– Distillate potions are made up of four of the same color. Good luck making a black one!!
Tips:
– First off, I lost a number of games before I won my first one. What I was doing wrong was not paying close enough attention to how many cards I had left, as well as the number of black cards.
– Each pile of cards — blue, green, yellow, red — has 13 total cards. Three of those are black cards, meaning they have negative numbers.
– Keep track of the black cards through the black stars at the bottom of each pile. Note, if the top card is black, it won't count as a star. So any stars you see by that pile are black cards under that one.
– When a customer arrives, you absolutely have to make him or her a potion that includes the top color they ask for. If you don't, you'll lose the game and nothing you did counts.
– If you don't have their color or would rather take care of the next customer, you can use the boot to kick them to the back of the line. This has limited uses, though, so think carefully before using it. You won't be able to boot two customers in a row.
– The most important things to focus on are making sure every customer gets their desired top color and that every potion is worth at least one coin.
– Each game has 3 customers that ask for blue, 3 that ask for green, 3 for yellow, 3 for red, and 1 for black. What changes is the order and their secondary ingredient. If you keep track of them, you'll know whether to save up a certain color or not.
– You get bonus points for making a potion that includes the secondary color a customer asks for. These are not necessary for winning the game, so always prioritize the top colors. Don't waste a color that you're low on and may still need in order to win the game.
– This is confusing, but if a customer likes black cards (not demands, just likes) and you give them black cards, it will actually increase the negative score of the black cards instead of lowering it. So be careful with this! You would think it would work the opposite, but it could really mess you up. Try to avoid playing black cards in those situations, especially more than one.
– When deciding on cards, take everything into consideration. It's easy to lose focus of the big picture and only think about the potion you're making right now. But that's usually what leads to a loss.
– I usually try to make a Rainbow
Mixture on the first customer — as long as they don't like black — because that's the only time you're guaranteed access to all four colors. And the mixtures are usually worth a decent number of coins.
– You get three tasks per day. Those don't seem to impact your score in any way, but there is a leaderboard for most number of tasks completed over time. A task only counts if you win the game. Otherwise it would be too easy — you wouldn't have to worry about the number of cards left after you make a strong potion.
– As with above, any potions added to your list of potions only count if you win the game.
Hope that helps! I'll add more to this as I think of useful info.