Hi everyone, and welcome back to My Week Unwrapped, where I discuss all the games I've been playing over the last seven days. Once again, I was working on my walkthroughs for the latest Adventure Escape games, so I didn't get play a whole lot else. Still, there are a few new games to discuss. I'm also working on my 2021 Game of the Year list, which should hopefully be ready next week. Anyway, let's get to this week's games!
Cubi Code – Logic Puzzles
I'm a big fan of logic puzzles and I liked the look of Cubi Code from its App Store description, so it wasn't a hard decision to download it at the low, low price of free. I've only spent about 20 minutes with it so far but I like what I've seen. The idea is you control a cube and tap in the direction you want to move it. It keeps moving until it hits an edge or another block. But here's where it gets interesting. The other blocks can only be controlled using the main cube. You tab the cube to change its function from movement to pushing or pulling. Then you tap on the cube you want to push or pull. It starts off simple, but already by level 9 it was hurting my brain a bit. The controls can be a little bit clunky when dealing with a move counter, though. And j don't like that you can't see the target moves until you complete the level once. But otherwise, this is a solid puzzle game. I'm also not sure if or when I'll hit a paywall. So far it's been free without any ads and it's easy to recommend at least trying it out.
there's this girl
I'm not sure there's this girl classifies as much of a game, as you mostly just swipe the screen to progress the story. But it was a short and sweet visual novel about a relationship and it's completely free. I liked it enough to buy another game from the same developer, but I haven't had a chance to play it yet. I'll make sure to do so for next week's roundup.
Wordle
Wordle is not an app, but it is a game you can play on your phone's browser and I've been enjoying it enough to mention it here. It's like Mastermind with words instead of colors. You get six moves to guess the word of the day, and there's a new one daily. Basically, you guess a word and it tells you which letters are in the word and in the right place, which ones are in the wrong place, and which ones aren't in the word at all. Using that information, you need to try and figure out the word. And the best part is that sharing it with others only shows the grid of the words you guessed made out of emojis. It's gonna viral and it's fun to share with friends and compare. I highly recommend checking it out here.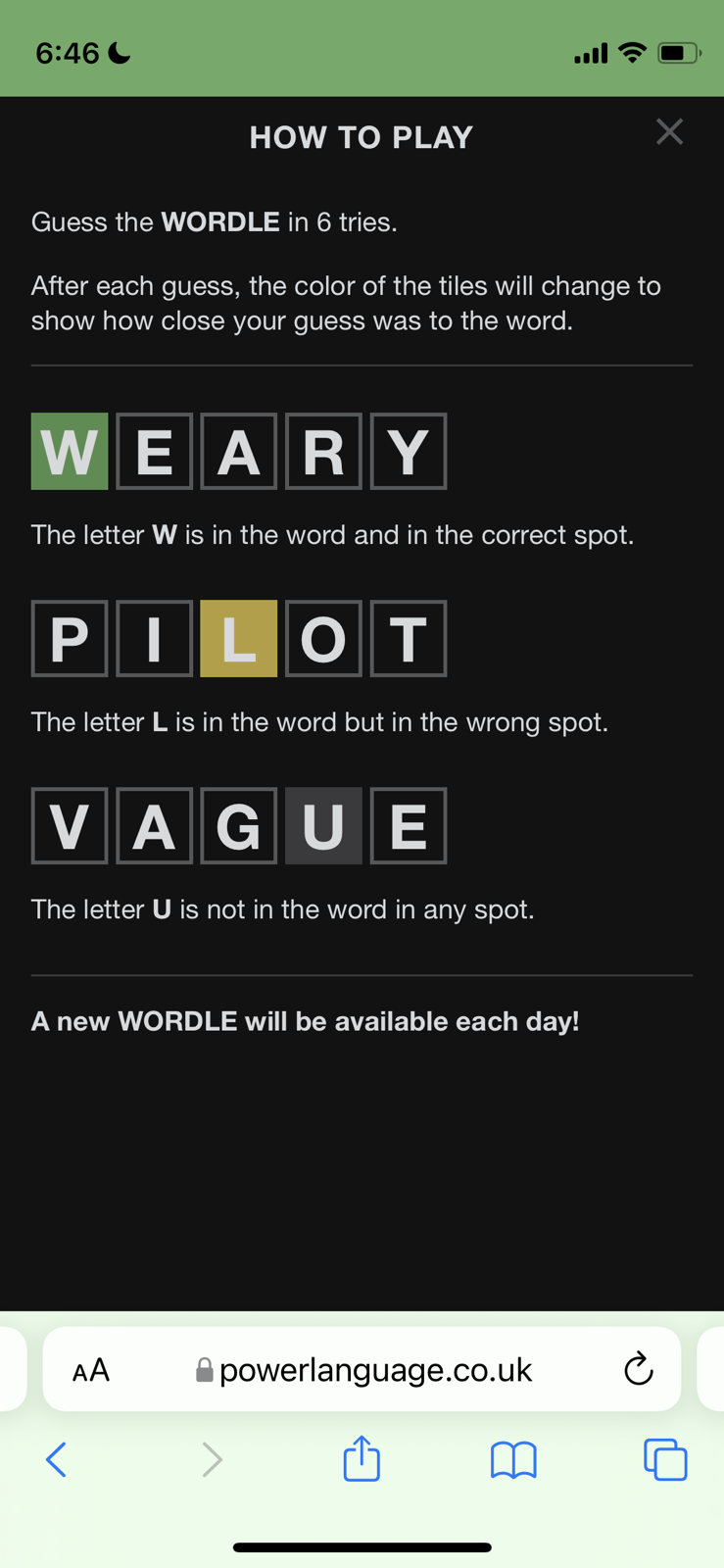 Adventure Escape Mysteries: The Echo Bay Murders
Last week, I was just about done with my step-by-step walkthrough for The Echo Bay Murders and then this week I made the videos to go along with it. Overall, it was a solid game, with only one really tedious puzzle that I could have done without. There weren't any overly frustrating puzzles, though, so that's a win in my book.
Adventure Escape Mysteries: The Sultan's Inventor
The Sultan's Inventor has been out for a couple of months now, and I had a step-by-step guide already. But I only just started making videos for it this week, so expect to see more of them next week.
Kingdom Two Crowns – The Norse Lands
I took a bit of a break from Kingdom Two Crowns for those walkthroughs, but was eager to get back to it. I still lose track when I'm playing because everything about it is so engrossing. I know I'm supposed to finish quickly, but I play more casually and just enjoy the journey. Even if I die a few times, I'm not too bothered. This time, I cleared out all the smaller portals from all the islands in my Norse Lands game and also unlocked the fire horse, which is my favorite mount so far in this campaign. I still need to go in to the cliff portals with my army and destroy the Greed for good, but it's been a while since I've done that in other campaigns and I'm a bit nervous. I might try it over the weekend, though. If you haven't played Kingdom Two Crowns yet, please do!
Genshin Impact
And last, I've spent a lot of time in Genshin Impact this week, mostly farming for artifacts for Itto. I finally have a set built for him that I can live with — at least for now — so I've started farming for Zhongli. He's been confirmed for the 2.4 banner and I've been waiting so long for him that I'm not letting anything get in the way this time. I stopped pulling on the weapons banner so I can save for both him and Yae, but he's the priority. The new update comes in a few days, though, and there's a new area coming with it. So I'll be pretty busy once again with Genshin. Hopefully I can get my GOTY list done first.
And that's everything I've been playing this week! I also watched Zach Stone is Gonna Be Famous, which I have mixed feelings about. And I started watching Don't Look Up, which is funny but also exasperating because of how close to reality it is. Anyway, let me know in the comments section which games you're enjoying and I'll see you back here next time with more of My Week Unwrapped! And Happy New Year!