Voodoo Detective
By: Short Sleeve Studio
I've been a fan of point-and-click adventures for many years now, but I have to admit that my enthusiasm for the genre has waned a bit recently. It's been a while since I've played one that truly captured my heart the way the old Broken Sword games did or even the Apple Arcade exclusive, Beyond a Steel Sky. So when Short Sleeve Studio's Voodoo Detective was announced, I was interested in checking it out, but not even remotely prepared for the playful fourth-wall-breaking puzzle less than a minute in. My first half hour with it went so fast, thanks to the spot-on humor, top-notch voice acting and absolutely gorgeous hand-drawn 2D art. It's been a while since I've been this excited to just curl up with an adventure game all day and I can't wait to get back to it.
Voodoo Detective follows Voodoo Detective as he solves mysteries in the small island town of New Ginen, which is being overrun by tourists and chain stores. His latest case is a woman who needs his help figuring out who she is, as she can't remember anything about her past. In the short time I played, I got a quick rundown of the island and its current woes, discovered a book of useful voodoo spells, and partook in some silly slapstick comedy. I have no doubt that there's plenty more hijinks to come.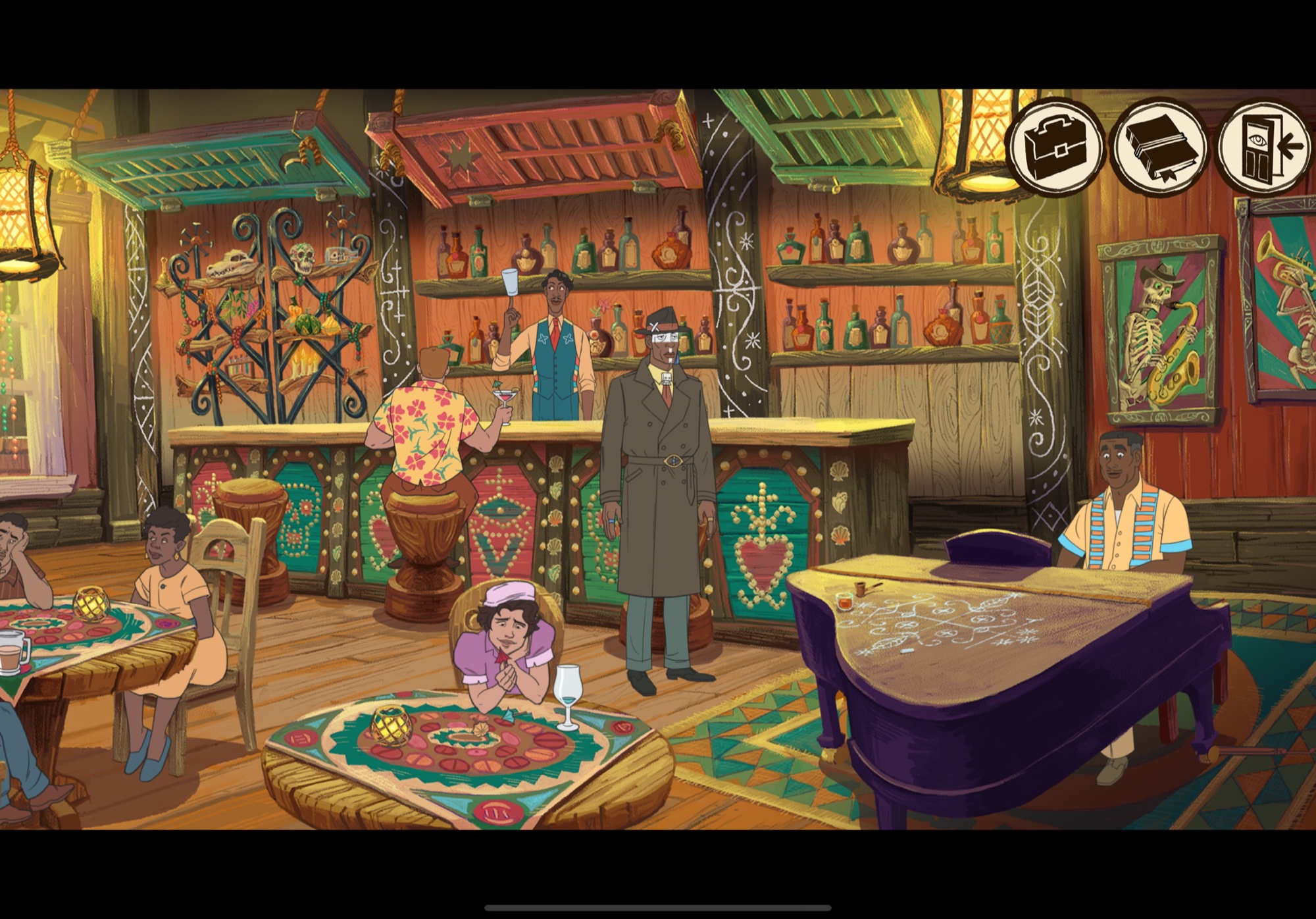 I also appreciate that the game is releasing on mobile alongside PC. An iPad feels like the absolute perfect platform for a point-and-click adventure, but so many either get ported years later or not at all. If you, too, are in the need of a quality adventure game on your tablet, keep an eye out for Voodoo Detective releasing on May 24th. It's not available yet for pre-orders on Google Play, but pre-order it on iOS or wishlist it on Steam here. And I'll be sure to have more about the game closer to release, so check back here. Until then, you can watch some of my gameplay preview above or the teaser trailer here.