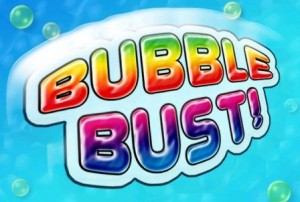 Bubble Bust! by GameOn recently got a huge update that added two new worlds for players to enjoy. You can read more about it here. When I reviewed the first version of the game, I gave it a near-perfect score of 4.5/5. Now's your chance to experience the first world of this highly-addictive game, a total of 90 bubble-busting levels, for free! All you have to do for a chance to win is two simple things:
1. Make sure youΓÇÖre following me on Twitter: @AppUnwrapper.
2. Retweet this post OR post a comment below with your Twitter username, so I know you're interested in the promo code. Make sure you use a valid email address. Winners will be contacted through email or Twitter. ***Please don't post links, or your comment will end up lost in my spam box.***
The contest will end in one week on December 14, and there will be five winners. Please make sure to use the codes ASAP, as they do expire.
Good luck! 🙂
-AppUnwrapper