RoomBreak: Escape Now!!
By: Gameday
Episode 5 Room 5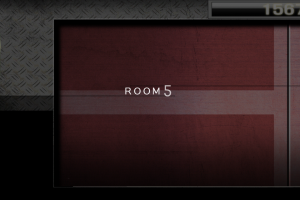 Walkthrough:
1. Look at the floor numbers at the top: 15679.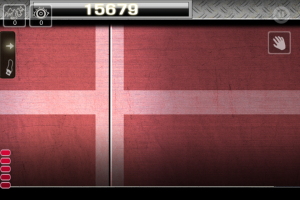 2. Pan right to see the keypad.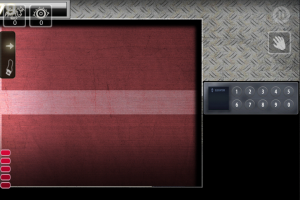 3. Zoom in on the keypad.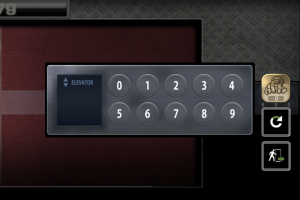 4. The clue is the floor number, 15679. Add the numbers up, 1 + 5 + 6 + 7 + 9 = 28. So type in 28.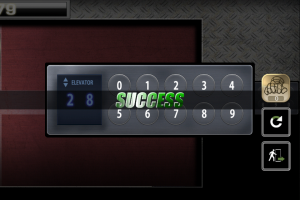 5. The elevator doors open.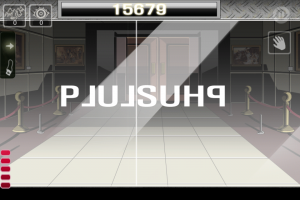 6. Now there are glass doors in front of you. They read PUSH and PULL in scrambled letters.
7. Pan to the right and there's another keypad.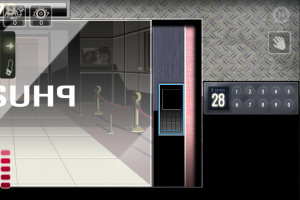 8. Zoom in on the keypad.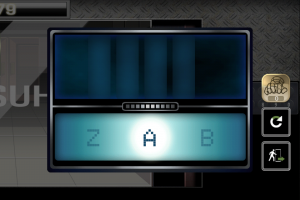 9. Type in PUSH.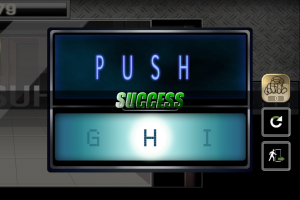 10. The glass doors open. There's an exit up ahead.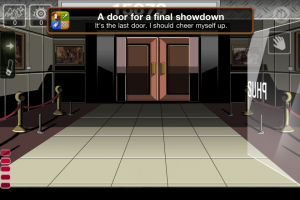 11. But the floor is booby trapped! You need to select the tiles in a specific order to unlock the door.
12. The pattern that's lit up on the door is the hint to solving the floor puzzle.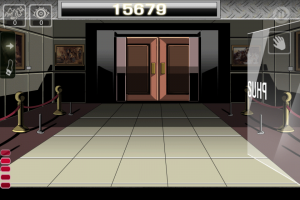 13. Switch to the foot cursor and light up the tiles like so: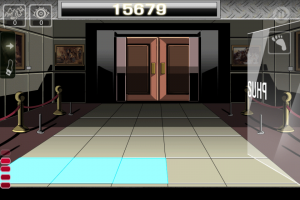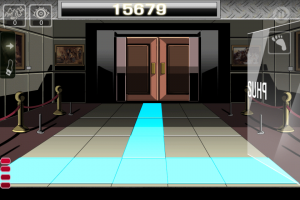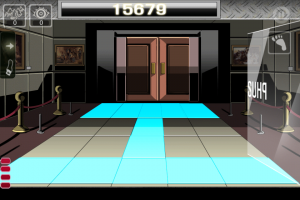 14. The door opens!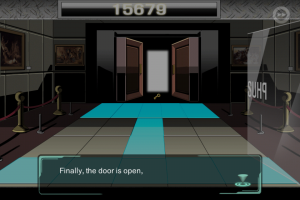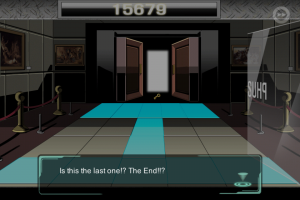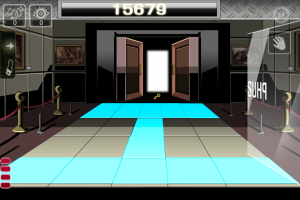 (GOLDEN KEY: Make sure to take the golden key before exiting!)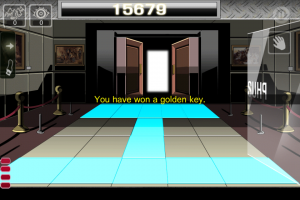 15. Walk out and watch the ending. It was all an elaborate surprise party for you!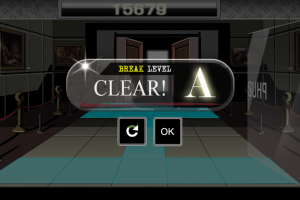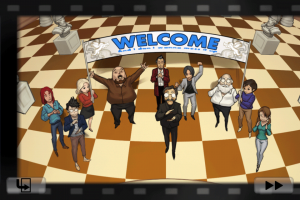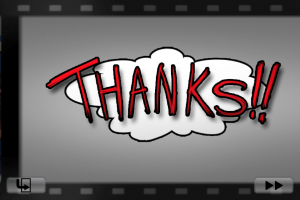 Congratulations on beating the game! Keep an eye out for my Episode 6 walkthrough when it is released 🙂
—-
RoomBreak Walkthrough Main Page
Episode 1:
Room 1
Room 2
Room 3
Room 4
Room 5
Episode 2
Room 1
Room 2
Room 3
Room 4
Room 5
Episode 3:
Room 1
Room 2
Room 3
Room 4
Room 5
Episode 4:
Room 1
Room 2
Room 3
Room 4
Room 5
Episode 5:
Room 1
Room 2
Room 3
Room 4
Room 5
Episode 6: