RoomBreak Escape Now!!
By: Gameday
Episode 2 Room 1
Walkthrough:
1. Pick up the hammer off the floor.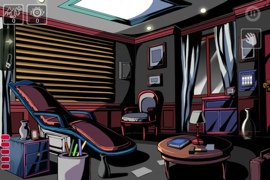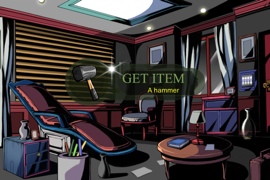 2. Break the vase with the hammer.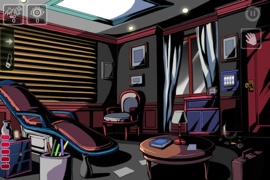 3. Take the key that was inside.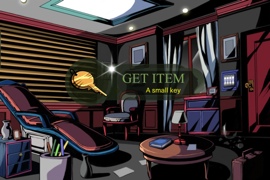 4. Use the key on the drawer to the left.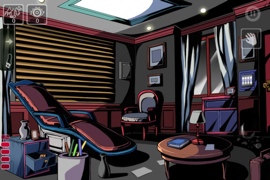 5. Take the screwdriver set.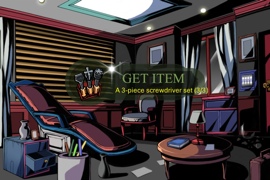 6. Divide the screwdriver set into three pieces.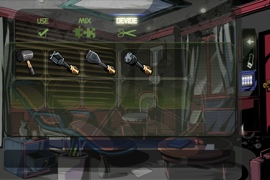 7. Use the star-head screwdriver to unscrew the panel in the back.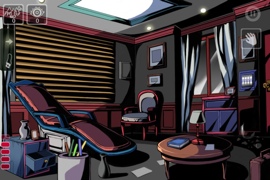 8. There's a switch behind the panel. Press it.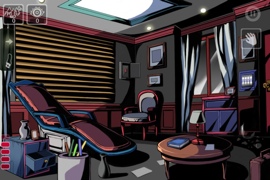 9. The curtains lift and reveal numbers on the windows.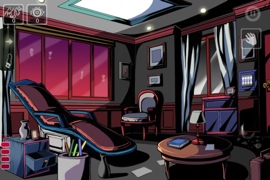 10. Open the combination lock near the door and put in "0213".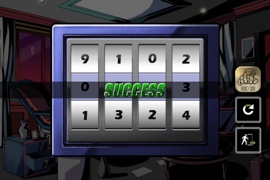 11. Take the key.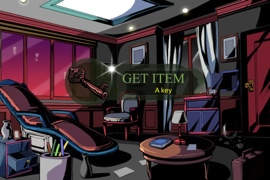 12. Open the door with the key. On to room 2!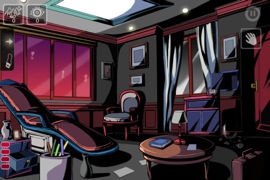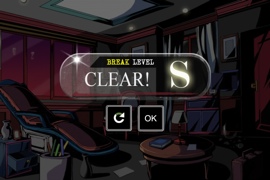 —-
RoomBreak Walkthrough Main Page
Episode 1:
Room 1
Room 2
Room 3
Room 4
Room 5
Episode 2
Room 1
Room 2
Room 3
Room 4
Room 5
Episode 3:
Room 1
Room 2
Room 3
Room 4
Room 5
Episode 4:
Room 1
Room 2
Room 3
Room 4
Room 5
Episode 5:
Room 1
Room 2
Room 3
Room 4
Room 5
Episode 6: