RoomBreak Escape Now!!
By: Gameday
Episode 4 Room 4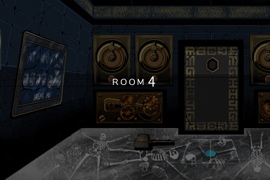 Walkthrough:
1. Pick up the hammer and gear from the ground.
2. Break the glass mural to the left with the hammer.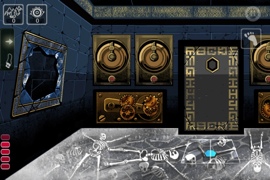 3. Walk through the broken glass into another room.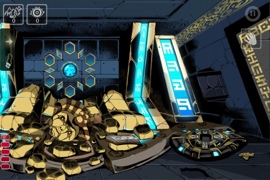 4. Pick up the golden airplane. Go back to the other room and place it in the slot on the right wall.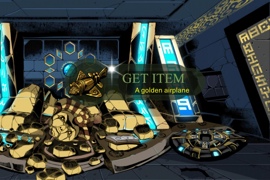 5. A puzzle is revealed:
Press the right button for more than 11 seconds, but less than 14. If you fail, it will give you different numbers. Keep trying till you get it right.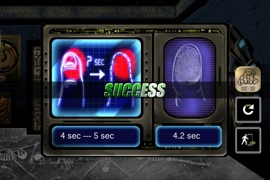 6. The latch opens to reveal a piece of the pyramid. Take it and go back into the other room.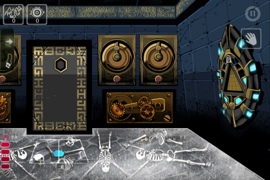 7. Place the top of the pyramid on the rest of it. Parts of the wall start glowing.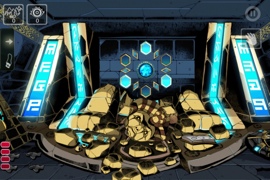 8. Use the magnifying glass on the book on the floor to get this image: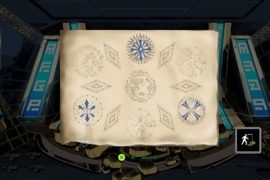 9. Use the hammer on the spaces between the blue glowing spots. Three more gears are revealed.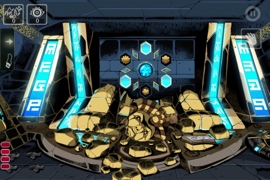 Take them.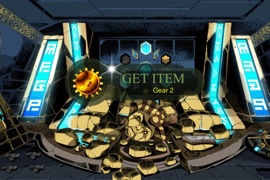 10. Examine the book again and swipe to the second page that looks like this: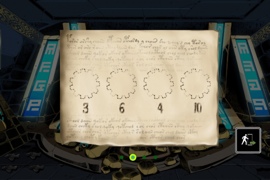 Pages 3 & 4 are hints for a later puzzle: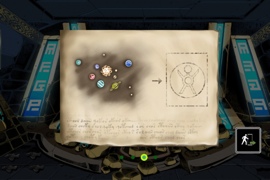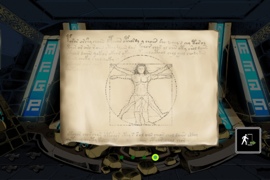 11. Now go back to the other room. Place the gears in the order the book told you. The game won't allow you to place it any other way, so you really could just go by trial and error.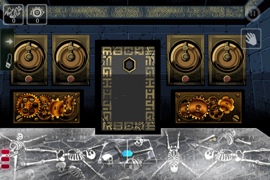 12. The discs above the gears will activate. There is an explosion.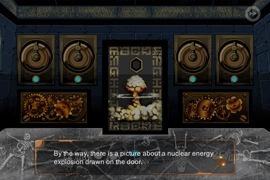 13. Tap each gear until it matches the position of the skeleton below it.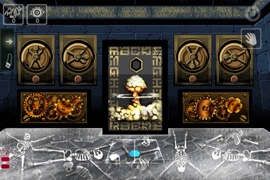 14. Once all the discs are in place, the ground will open up to reveal a crystal. Take it.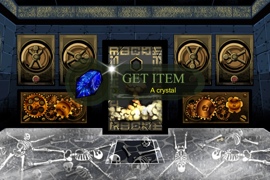 15. Place the crystal in the slot on the doorway.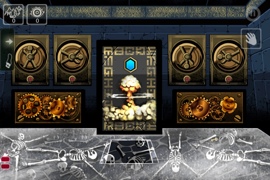 16. The door opens. Make sure to take the golden key! Then walk out and you're free!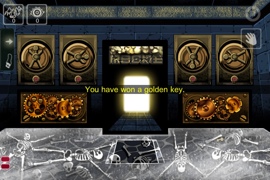 —-
RoomBreak Walkthrough Main Page
Episode 1:
Room 1
Room 2
Room 3
Room 4
Room 5
Episode 2
Room 1
Room 2
Room 3
Room 4
Room 5
Episode 3:
Room 1
Room 2
Room 3
Room 4
Room 5
Episode 4:
Room 1
Room 2
Room 3
Room 4
Room 5
Episode 5:
Room 1
Room 2
Room 3
Room 4
Room 5
Episode 6: