RoomBreak Escape Now!!
By: Gameday
Episode 3 Room 1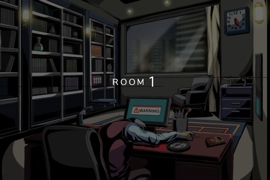 Walkthrough:
1. Take the stamp pad from the desk.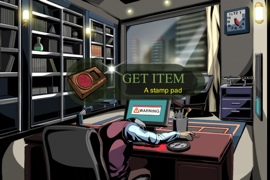 2. Take the brush from the desk.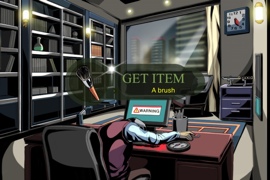 3. Open the drawer to the back and take out the roll of tape.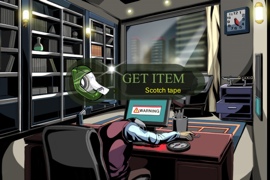 4. Divide the roll of tape to get a piece of tape.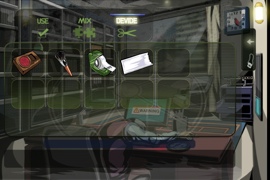 5. Mix the piece of tape with the stamp to get a piece of tape with red ink on it.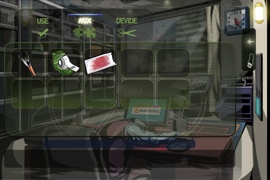 6. Take the bottle of ash off the shelf.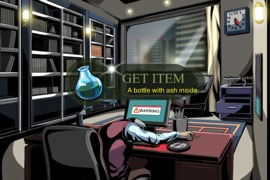 7. Mix the ash with the brush to get a brush coated with ash.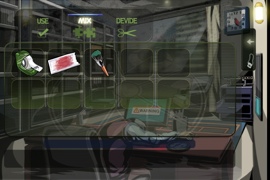 8. Use the brush on the keypad by the door.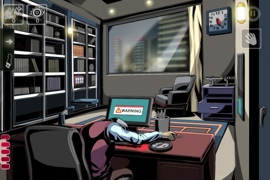 9. Use the tape on the man's hand to lift off a fingerprint.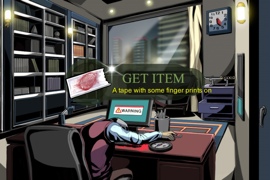 9. Open up the keypad puzzle.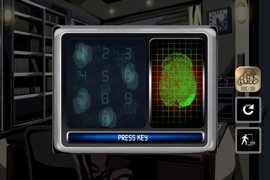 10. Solve it by typing in the numbers that have fingerprints on them. Then place your thumb on the fingerprint to the right.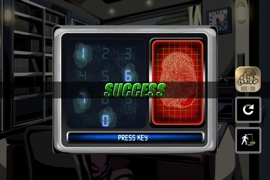 11. Use the tape with the fingerprint you copied on the keypad.
12. You can now open the door! On to room 2!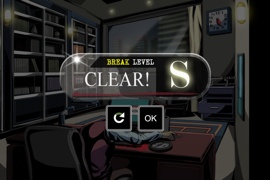 —-
RoomBreak Walkthrough Main Page
Episode 1:
Room 1
Room 2
Room 3
Room 4
Room 5
Episode 2
Room 1
Room 2
Room 3
Room 4
Room 5
Episode 3:
Room 1
Room 2
Room 3
Room 4
Room 5
Episode 4:
Room 1
Room 2
Room 3
Room 4
Room 5
Episode 5:
Room 1
Room 2
Room 3
Room 4
Room 5
Episode 6: