RoomBreak Escape Now!!
By: Gameday
Episode 1 Room 4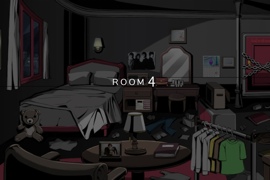 Walkthrough:
1. Pick up the top piece of the broken music box doll.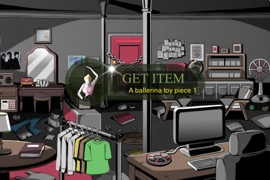 2. Move to the right side of the screen.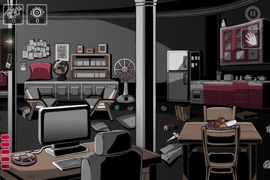 3. Pick up the bottom half of the doll.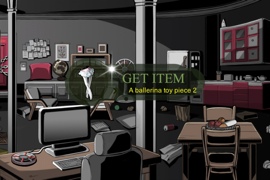 4. Take the glue from the top of the cabinet.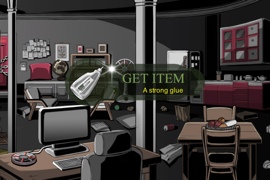 5. Combine the two pieces of the doll.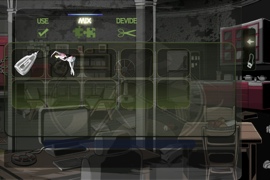 6. Combine the broken ballerina doll with the glue, and it's fixed!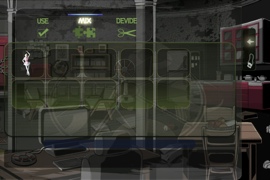 7. Tap on the music box near the computer.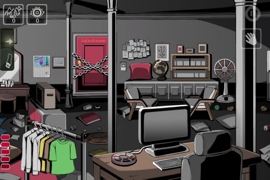 8. It's a puzzle. You need to rotate all the pieces so they match. Use the dials to the right to control them.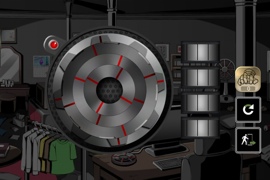 9. This is how it should look: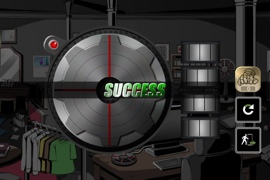 10. The music box is fixed.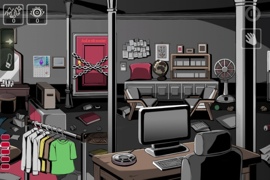 11. Put the doll on the music box. The computer turns on and one of the chains comes off the door.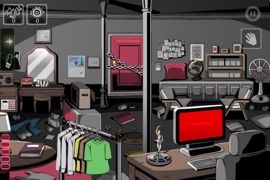 12. Move to the right, by the kitchen. Open the drawer and take out the batteries.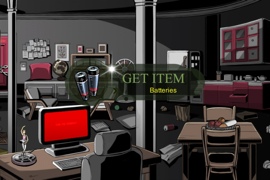 13. Move to the left and use the batteries on the radio. It turns on and removes another chain from the door.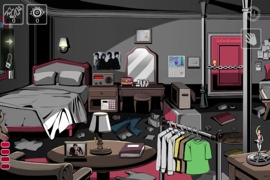 14. Hit the TV a few times and it turns on, removing the last chain from the door.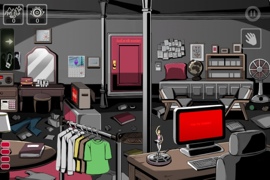 15. Examine the top of the door with the magnifying glass. It says "Look at the monitor."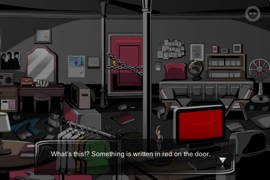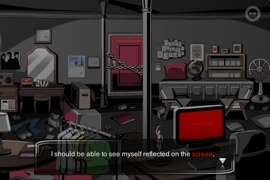 16. Use the magnifying glass on the Beatles poster to get the number 1963. Tap the safe and type in 1963.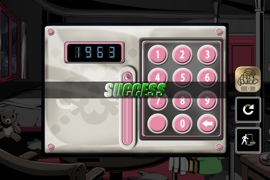 17. Take the key and open the door! Onto room 5!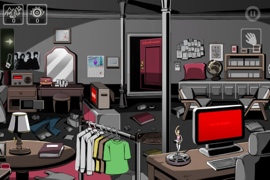 —-
RoomBreak Walkthrough Main Page
Episode 1:
Room 1
Room 2
Room 3
Room 4
Room 5
Episode 2
Room 1
Room 2
Room 3
Room 4
Room 5
Episode 3:
Room 1
Room 2
Room 3
Room 4
Room 5
Episode 4:
Room 1
Room 2
Room 3
Room 4
Room 5
Episode 5:
Room 1
Room 2
Room 3
Room 4
Room 5
Episode 6: