RoomBreak Escape Now!!
By: Gameday
Episode 1 Room 3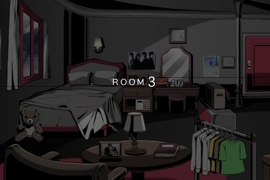 Walkthrough:
1. Pick up the music box doll from near the bed: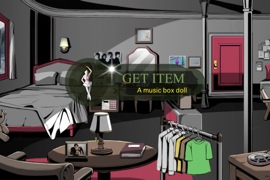 2. Swipe to the right to extend the room and find a bookcase.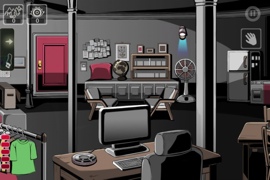 3. Take the CD case from the shelf.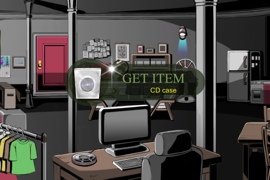 4. Separate the CD from the case.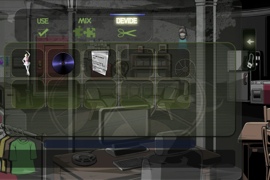 5. Put the doll on the music box near the computer.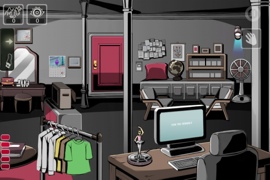 6. Use the magnifying glass to examine the computer screen.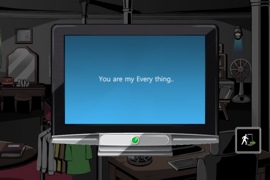 7. Look at the CD case. "You Are My Every Thing" says "03:27".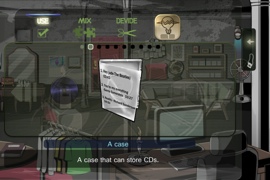 8. Touch the safe and type in "0327".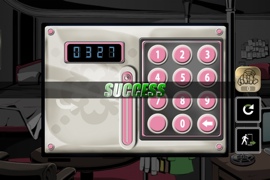 9. Swipe of to the right side of the screen. Open the cabinet and take the hammer.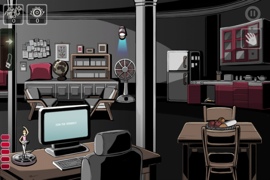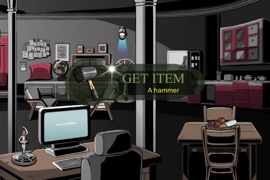 10. Tap the light near the ceiling. It rotates, revealing a keyhole.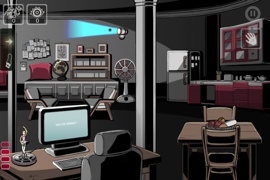 11. Use the key you found on the hole, and its shadow looks like a hammer.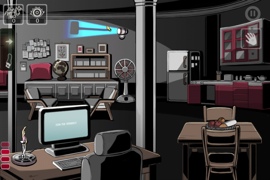 12. Use the hammer on that spot. The wall will break away and reveal a key.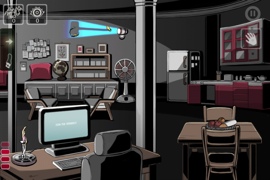 13. Take the key and use it on the door. You made it out! Onto the next room!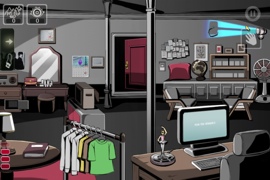 —-
RoomBreak Walkthrough Main Page
Episode 1:
Room 1
Room 2
Room 3
Room 4
Room 5
Episode 2
Room 1
Room 2
Room 3
Room 4
Room 5
Episode 3:
Room 1
Room 2
Room 3
Room 4
Room 5
Episode 4:
Room 1
Room 2
Room 3
Room 4
Room 5
Episode 5:
Room 1
Room 2
Room 3
Room 4
Room 5
Episode 6: