RoomBreak Escape Now!!
By: Gameday
Episode 2 Room 2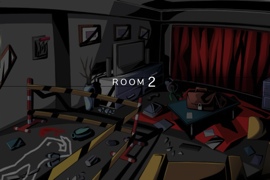 Walkthrough:
1. Take the policeman's bag.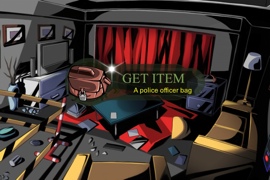 2. Open the drawer to the right and take out the key.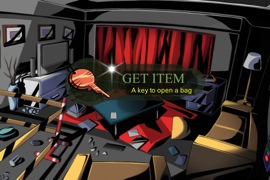 2. Use the key with the bag to open it.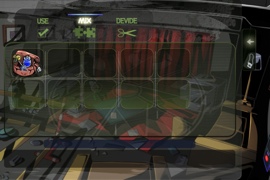 3. Divide the bag into three parts.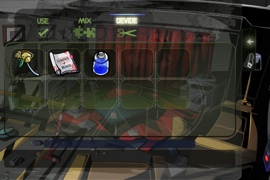 4. Combine the two parts of the bottle together to get a luminol solution.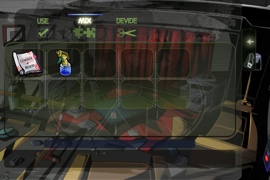 5. Open the curtains to see the words "Blood" and "Erase".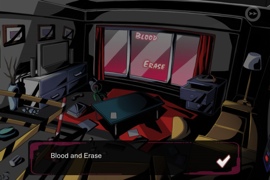 6. Pick up the steel plates from the floor.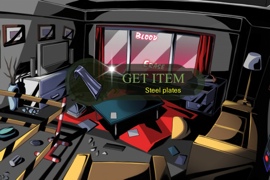 7. Use the steel plates to open the drawer under the TV.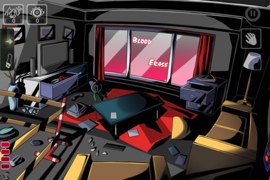 8. Take out the scissors.
9. Use the scissors to cut the police tape.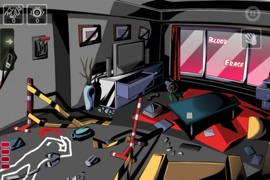 10. Spray the luminol on the spilled blood.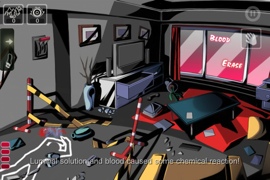 11. Flip the switch on the wall to turn out the lights.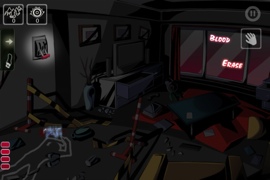 12. Examine the blood with the magnifying glass. It says "KEITH 7230".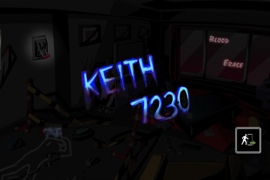 12. Turn the lights back on and zoom in on the keypad near the door.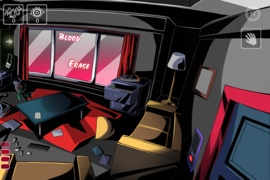 13. Type in "7230."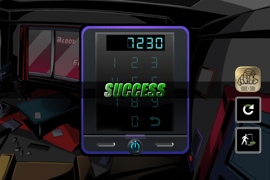 14. Open the door. On to room 3!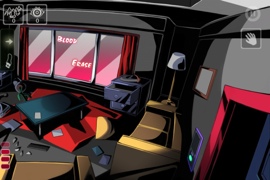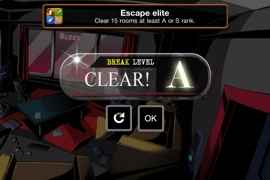 —-
RoomBreak Walkthrough Main Page
Episode 1:
Room 1
Room 2
Room 3
Room 4
Room 5
Episode 2
Room 1
Room 2
Room 3
Room 4
Room 5
Episode 3:
Room 1
Room 2
Room 3
Room 4
Room 5
Episode 4:
Room 1
Room 2
Room 3
Room 4
Room 5
Episode 5:
Room 1
Room 2
Room 3
Room 4
Room 5
Episode 6: