RoomBreak: Escape Now!!
By: Gameday
Episode 4 Room 2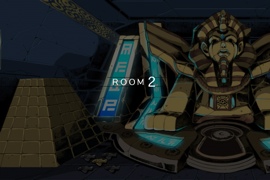 Walkthrough:
1. Pick up the hammer.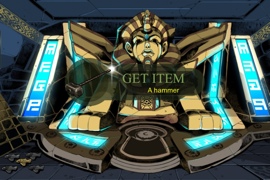 2. Pick up the golden airplane.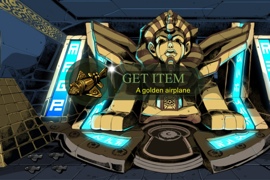 3. Place the golden airplane in the slot on the wall.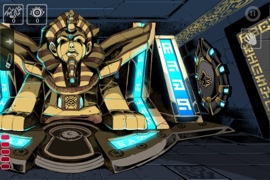 4. It opens, revealing a plug fossil.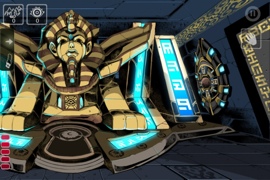 5. Take the plug fossil.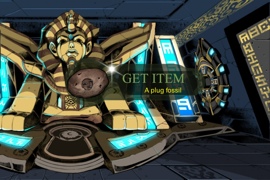 6. Use the hammer on the eye symbol on the sphinx. It opens up to reveal a slot.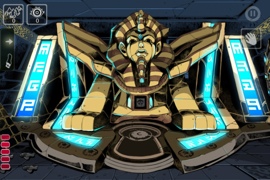 7. Place the plug fossil in the slot.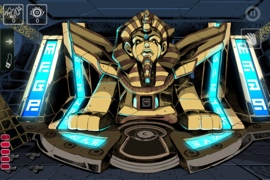 8. A stream of light emits from the left eye.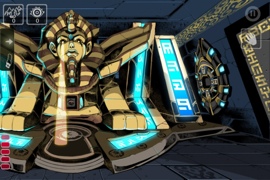 9. Use the hammer on the tile on the ground. A hemisphere is revealed.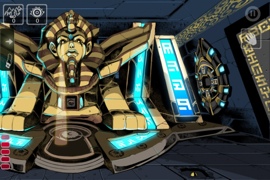 10. Take it.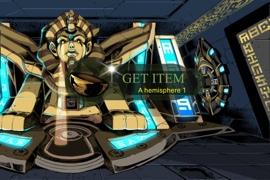 11. Take the second hemisphere from the right eye.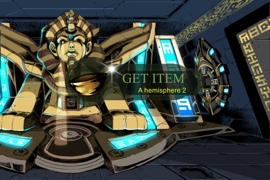 12. Mix the two hemispheres together to create a marble.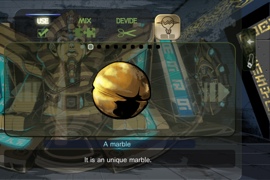 13. Place the marble in the sphinx's right eye.
14. Light emits from both eyes, forming some numbers below the sphinx: "1324".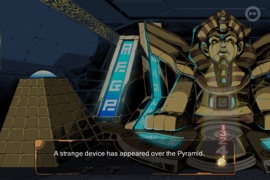 15. Tap the pyramid and a puzzle appears.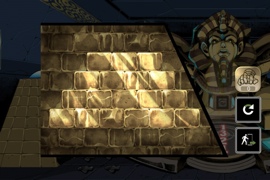 16. Push in the bricks using the clue "1324". It should look like this: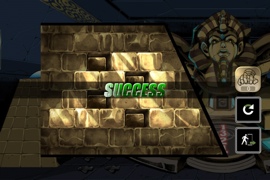 17. A little red triangle appears on the blue dome above the pyramid. Press it.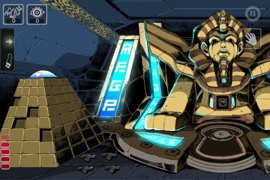 18. A hologram appears of an alien hitting the sphinx with a hammer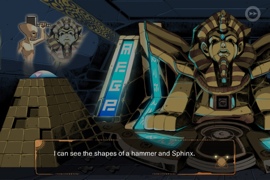 19. Hit the sphinx with the hammer. It starts to crumble.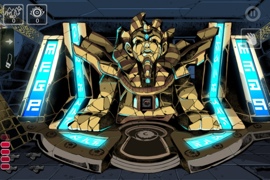 20. Hit the sphinx again and it falls to pieces.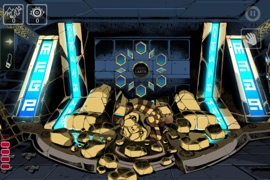 (GOLDEN KEY: Don't forget to take the golden key here.)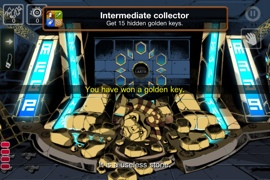 21. An orb appears in the side of the pyramid.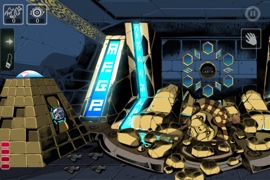 22. Take it. It's a model of the world.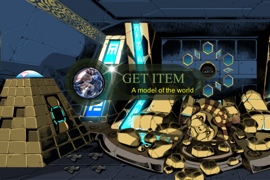 23. Place the model of the world in the slot on the wall that says "EARTH".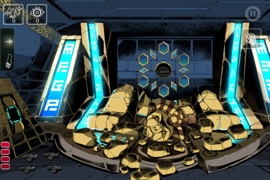 24. The symbols on the wall light up and the door opens.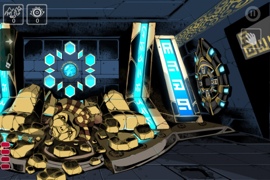 25. Walk through the door. On to room 3!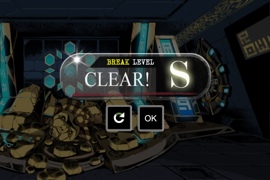 —-
RoomBreak Walkthrough Main Page
Episode 1:
Room 1
Room 2
Room 3
Room 4
Room 5
Episode 2
Room 1
Room 2
Room 3
Room 4
Room 5
Episode 3:
Room 1
Room 2
Room 3
Room 4
Room 5
Episode 4:
Room 1
Room 2
Room 3
Room 4
Room 5
Episode 5:
Room 1
Room 2
Room 3
Room 4
Room 5
Episode 6:
***
Note: Sometimes a promo code is provided for a game, but it does not affect the review in any way. At AppUnwrapper, we strive to provide reviews of the utmost quality.

Check out my recommended list for other games you might like.

If you like what you see on AppUnwrapper.com, please consider supporting the site through Patreon. Every little bit helps and is greatly appreciated. You can read more about it here. And as always, if you like what you see, please help others find it by sharing it.

I also offer affordable testing and consulting for iOS developers.

COPYRIGHT NOTICE © AppUnwrapper 2011-2020. Unauthorized use and/or duplication of this material without express and written permission from this blog's author is strictly prohibited. Links may be used, provided that full and clear credit is given to AppUnwrapper with appropriate and specific direction to the original content.