RoomBreak: Escape Now!!
By: Gameday
Episode 4 Room 3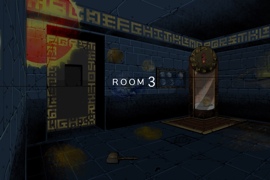 Walkthrough:
1. Take the hammer.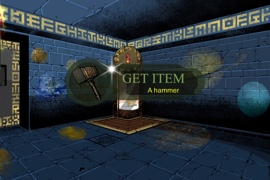 2. Use the hammer to smash the tile with markings on it. A button appears, but it doesn't do anything yet.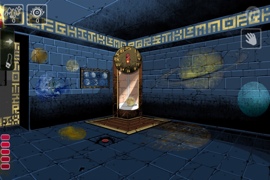 3. Zoom in on the mural on the wall. It's telling you to break the moon.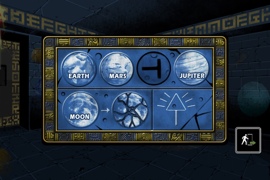 4. Use the hammer on the painting of the moon on the wall. A button appears.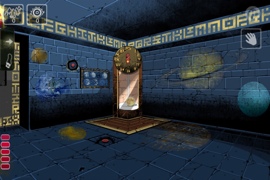 5. Press the button and a little door opens on the mechanism to the right.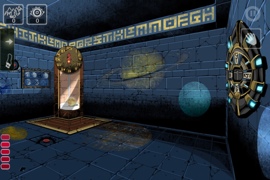 6. Take the T-shape stick.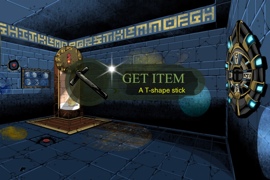 7. Place the T-shape stick in the hole in the floor. It creates a shadow.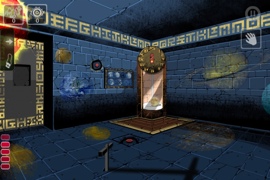 8. Use the hammer on the shadow. Some water and a prism appears.
9. Take the prism.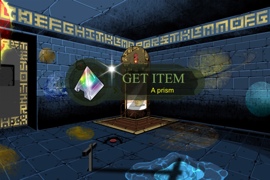 10. Place the prism on the T-shape stick. A painting appears on the wall, and a bucket appears on the floor.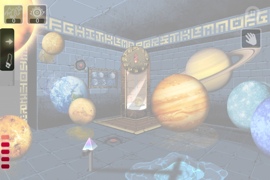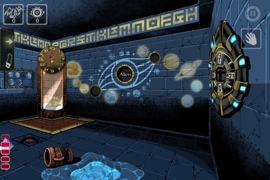 11. Take the bucket.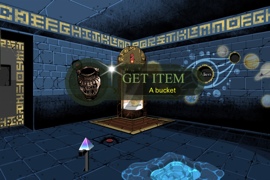 12. Fill the bucket with water from the floor.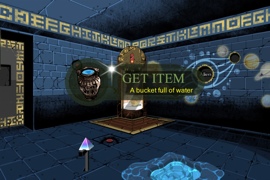 13. Pour the water in the tank with the clock above it.
14. Rinse and repeat until the marble comes up to the top.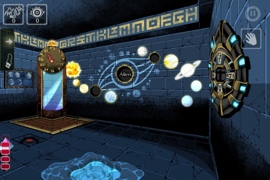 15. Take the model of the moon.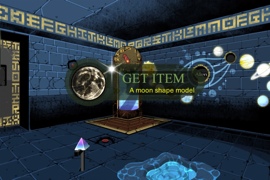 16. Place the moon in the left slot of the painting on the wall.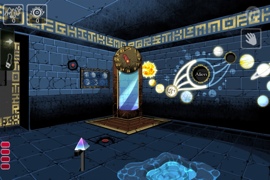 17. It activates. Now the button on the floor works. Press it and the water drains from the tank. The tiles below the tank start to shift, revealing something red.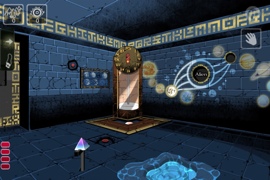 18. Fill the tank again and then press the button to drain it. Keep doing so until the red marble is completely uncovered.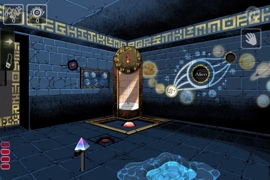 19. Take the red marble, which is a model of a planet.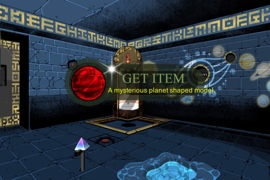 20. Place the marble in the right slot of the painting. Now the door switch is activated.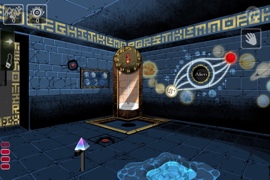 21. Use the pot to fill the tank again until the small window opens.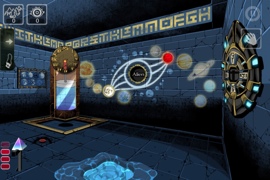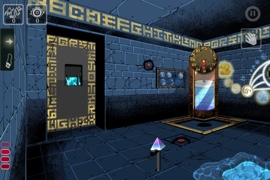 22. There's a keypad underneath. Type in 1100 (11:00 because the clock hand is on 11 at one point and 12 a another).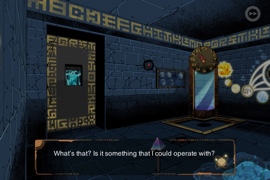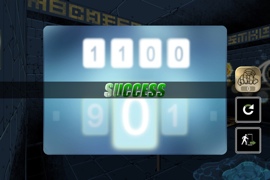 23. The keypad lifts up and an alien head appears in its place.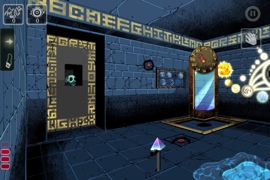 24. Take the alien head.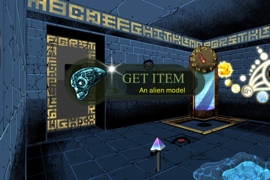 25. Place the alien head in the appropriate slot of the wall painting.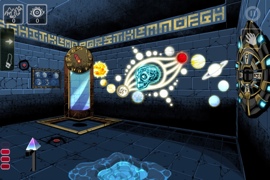 26. The door opens! Walk out and on to room 4!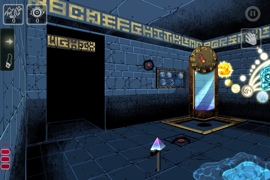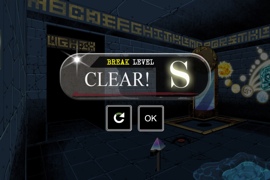 —-
RoomBreak Walkthrough Main Page
Episode 1:
Room 1
Room 2
Room 3
Room 4
Room 5
Episode 2
Room 1
Room 2
Room 3
Room 4
Room 5
Episode 3:
Room 1
Room 2
Room 3
Room 4
Room 5
Episode 4:
Room 1
Room 2
Room 3
Room 4
Room 5
Episode 5:
Room 1
Room 2
Room 3
Room 4
Room 5
Episode 6: