RoomBreak: Escape Now!!
By: Gameday
Episode 5 Room 2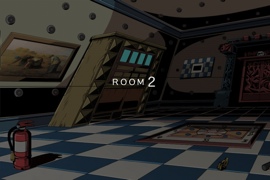 Walkthrough:
1. Pick up the hammer.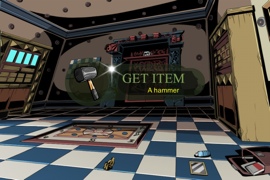 2. Pick up the water bottle.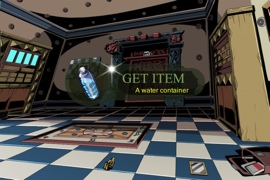 3. Pick up the mirror.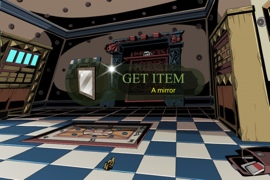 4. Tap the white item on the shelf in the back. It's emitting the lasers.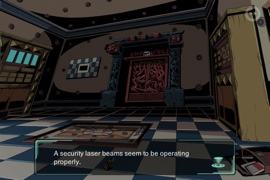 5. Move to the left of the screen and pick up the fire extinguisher.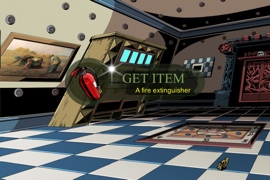 6. Use the fire extinguisher on the laser machine and you can now see all the lasers.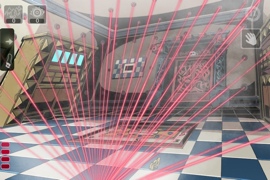 7. Use the mirror on the gold sculpture on the floor. It breaks the laser machinery.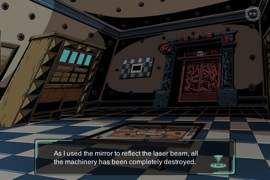 8. Pick up the sculpture of "The Thinker."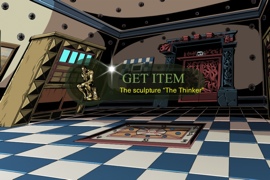 9. Zoom in on the checkered painting on the wall. It says ELEL and shows a small pool of water.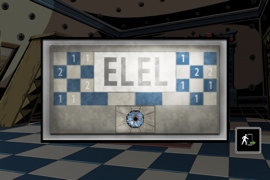 10. Pour water on the engraving on the floor. It forms a pool.
11. Zoom in on the puzzle on the right side of the room.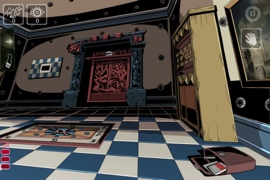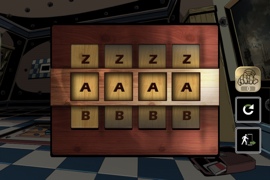 12. Type in "ELEL".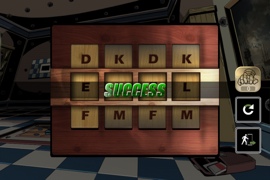 13. The bottom opens up.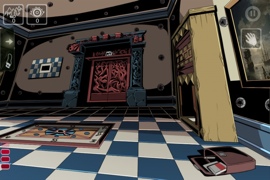 14. Take the memo.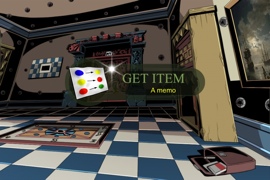 15. Zoom in on the engraving with the pool. Notice the 7 & 3. "ELEL" upside-down is "7373".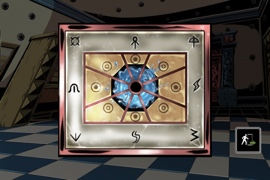 16. Zoom in on the puzzle on the left side of the room.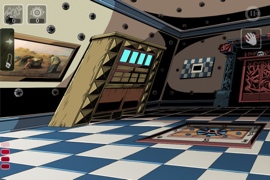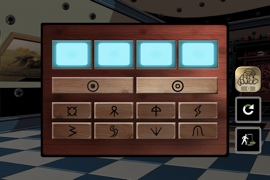 17. Based on what you saw in the pool by the 7 & 3, enter the symbols so it looks like this: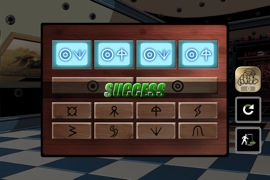 18. The bottom cabinet opens up.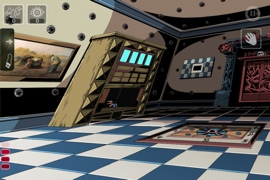 19. Take the ring of keys.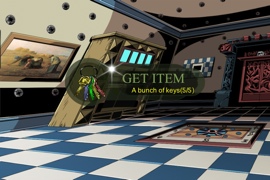 20. Divide the ring of keys so you get five separate keys.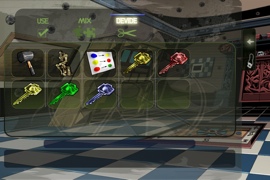 21. Based on the numbers from the checkered painting, hammer the floor in spots with the numbers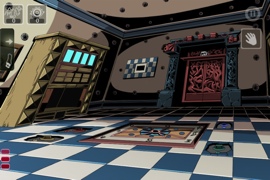 22. Use each colored key on the corresponding color in the ground. Do it in the order shown on the memo. So BLUE, YELLOW, RED, GREEN.
23. Lift each of the mechanisms up.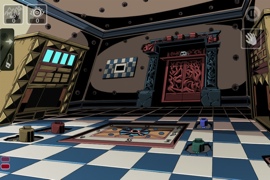 24. A fifth keyhole appears in the center.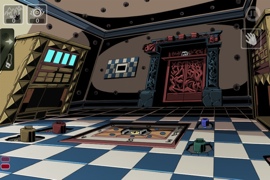 25. Use the last key on it and the mechanism rises, revealing a statue.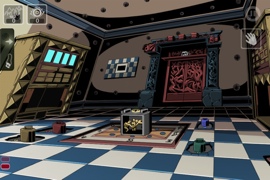 26. Take the "Three Shades" statue.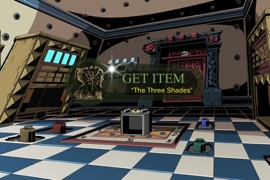 27. Place it above the doors.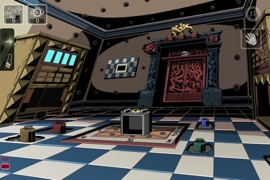 28. Place the "Thinker" statue in front of the laser machine.
29. The door opens.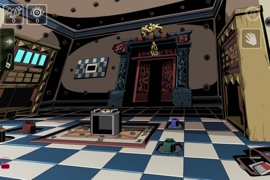 30. Walk out. On to room 3!
—-
RoomBreak Walkthrough Main Page
Episode 1:
Room 1
Room 2
Room 3
Room 4
Room 5
Episode 2
Room 1
Room 2
Room 3
Room 4
Room 5
Episode 3:
Room 1
Room 2
Room 3
Room 4
Room 5
Episode 4:
Room 1
Room 2
Room 3
Room 4
Room 5
Episode 5:
Room 1
Room 2
Room 3
Room 4
Room 5
Episode 6: