Slide Totem over to the doorway so Ida can go through. Now you're in what appears to be the inside of a pyramid.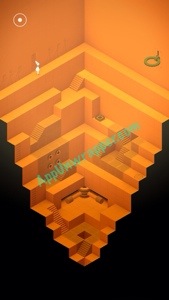 There's a handle in the wall. Pull at it. Ida can climb on top of it (due to the Escher logic in the game) and then get off near the first staircase.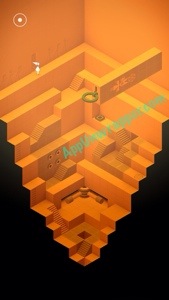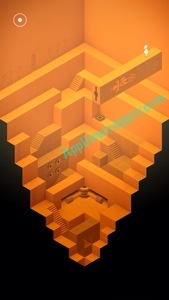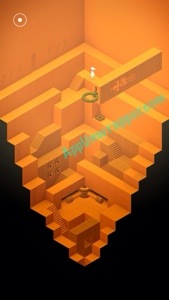 Push the retractable platform back into the wall. Then use the dotted sliding piece to help you reach the ladder.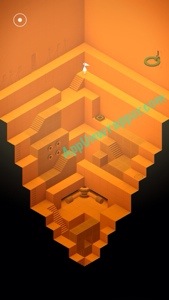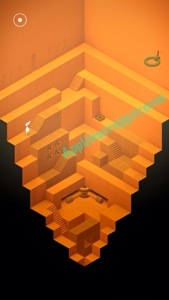 Climb down the ladder, then use the sliding piece to continue right.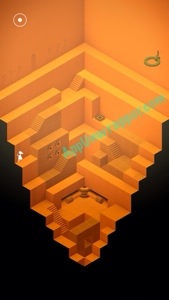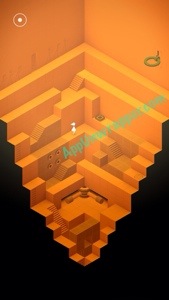 Rotate the dial so you can get to the other side of the rotating stairs mechanism.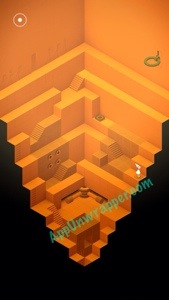 Rotate it again so you can get up to the button.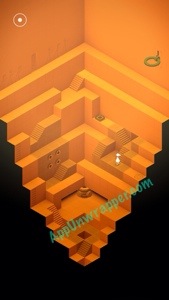 Have Ida activate the button, which will bring up a piece to fill a gap.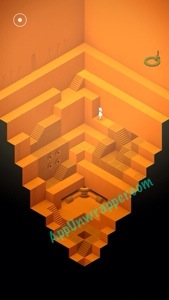 Have her climb back down to the right of the stairs mechanism. Rotate the dial so she can cross it to the piece you just brought up.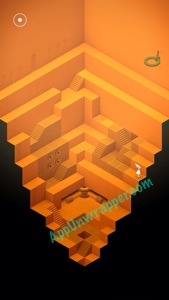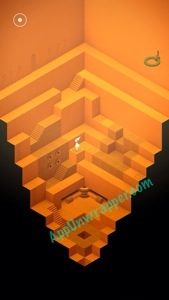 Use the sliding piece again to help her teach the next ladder.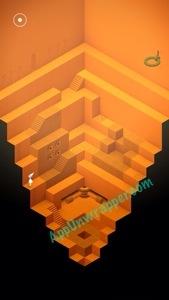 Climb down to the bottom, then turn the dial to give her stairs to get to the very last ladder, and go down it.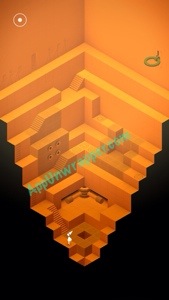 Click on the little numbers below to continue to the next page of the walkthrough.