Monument Valley
By: ustwo

[DKB url="https://www.appunwrapper.com/Monument" text="Download" title="" type="" style="" color="green" width="" opennewwindow="" nofollow=""]
Walkthrough:
Click here for all other chapters.
Chapter 10: Observatory: In which, at journey's end, what was not meant for us is all returned.
You can also watch my video walkthrough for Chapter 10 here:
This chapter is a bit trickier than the others. With this cube, you rotate the whole thing by touching the dotted parts at the top, and you rotate the colored pillars by spinning the bottom of the cube.
You need to get Ida to the open doorway. First, have her stand on the blue piece near her. Then rotate it so she can walk sideways.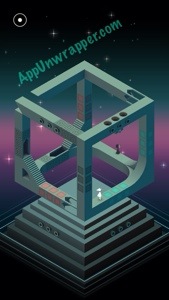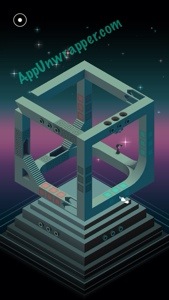 Have her walk to the next blue piece. Then rotate it so she can walk along the side of the part where the crow is sitting.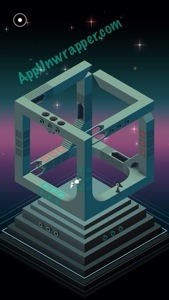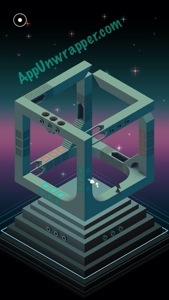 Now she's on the pink piece. Rotate it so she can walk up/down/whatever the stairs and through the doorway.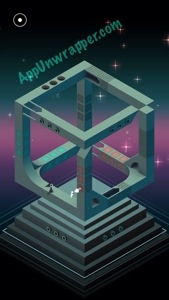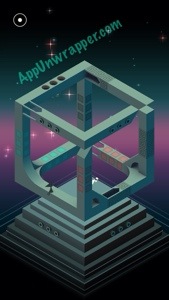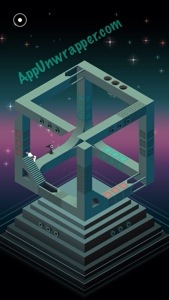 Click on the little numbers below to continue to the next page of the walkthrough.