Til Morning's Light
By: Amazon Game Studios & WayForward Technologies
Til Morning's Light by Amazon Game Studios and WayForward Technologies is a huge game with over a hundred rooms. Here I've filled in all the maps with the names of the rooms for easier navigation. I've also marked the rooms with Lost Spirits with a blue S.
See my complete step-by-step Til Morning's Light walkthrough.
See my complete list of Lost Spirit locations.
Floor 1: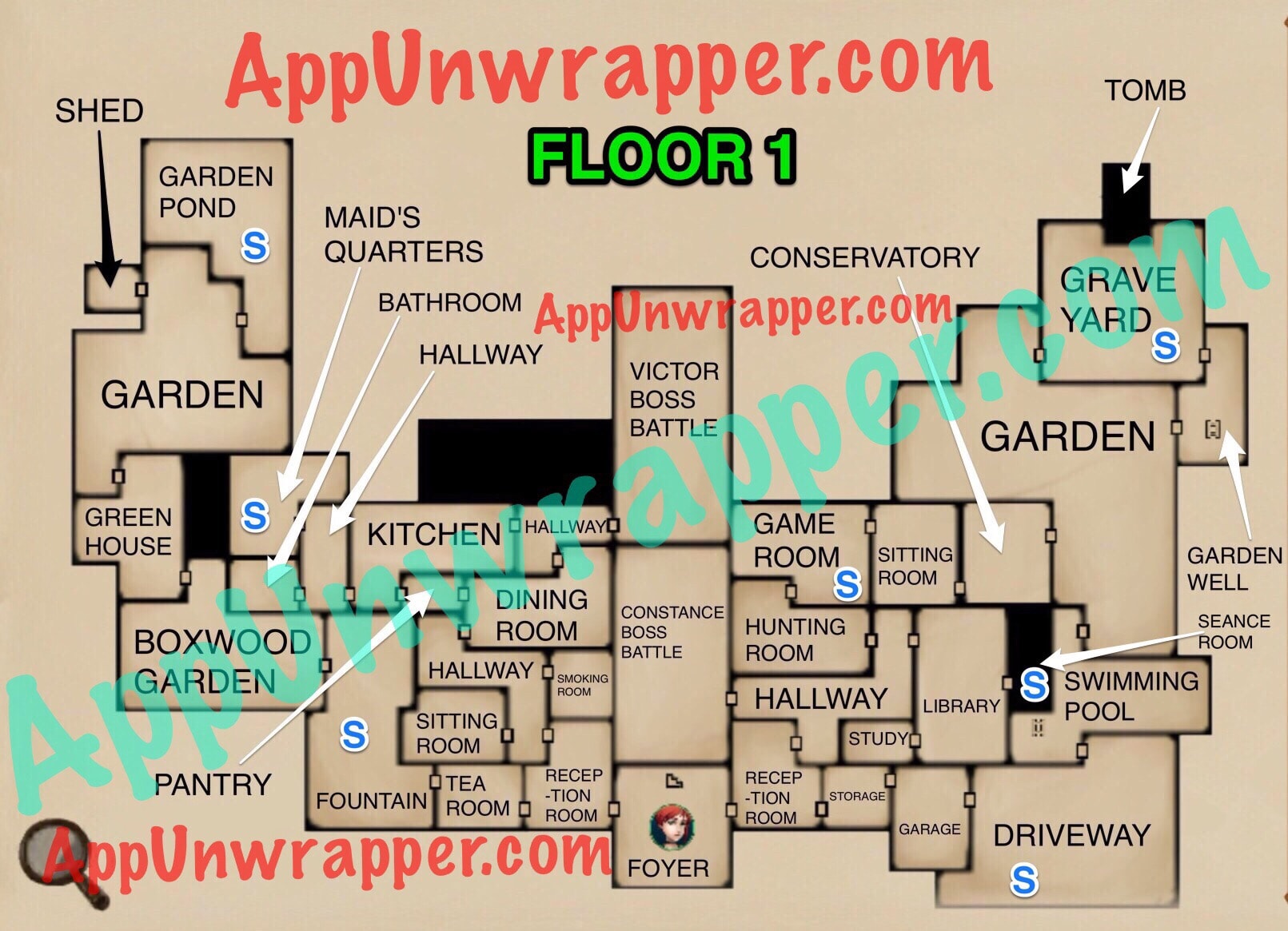 Floor 2: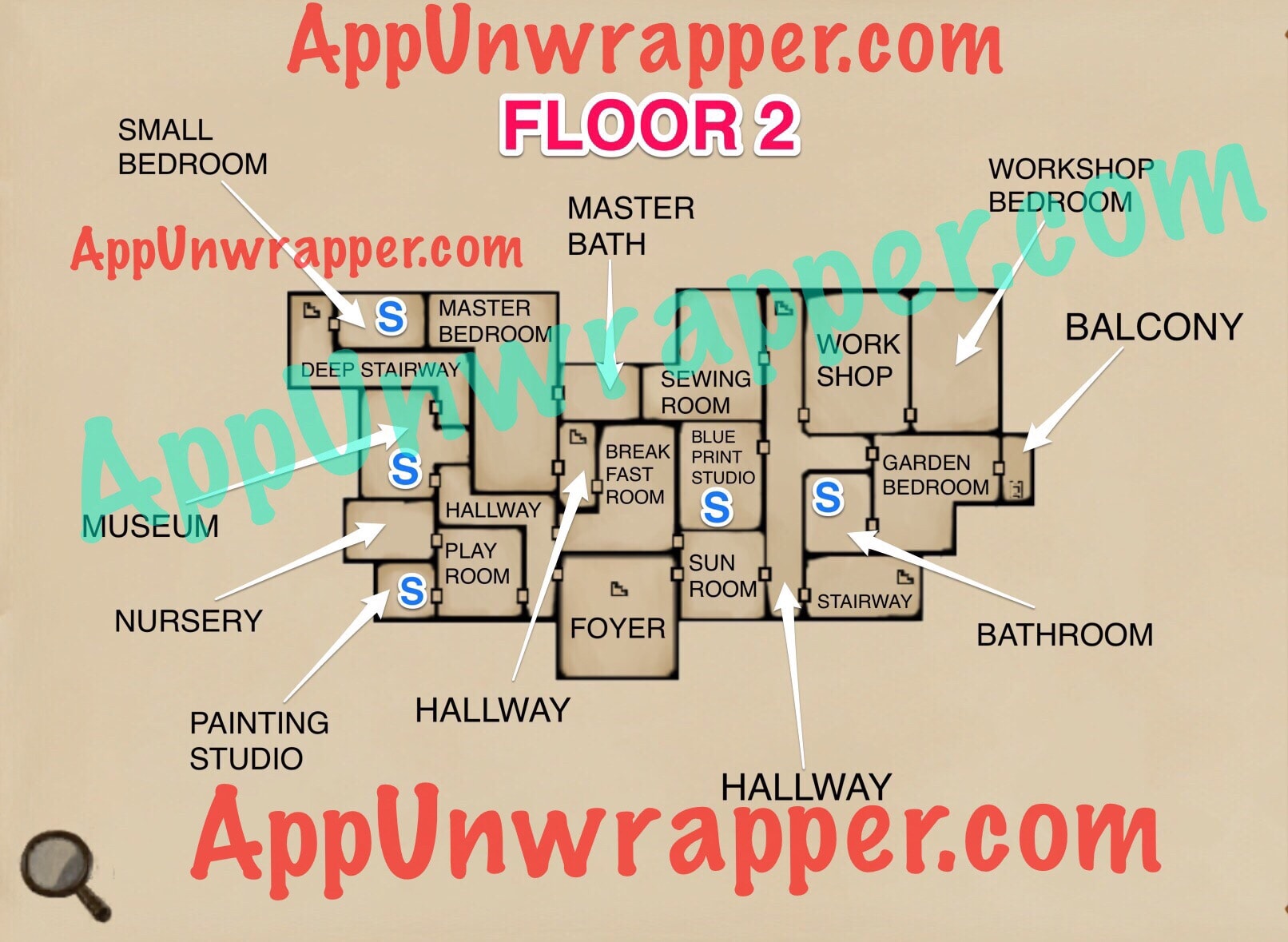 Floor 3:
Floor 4: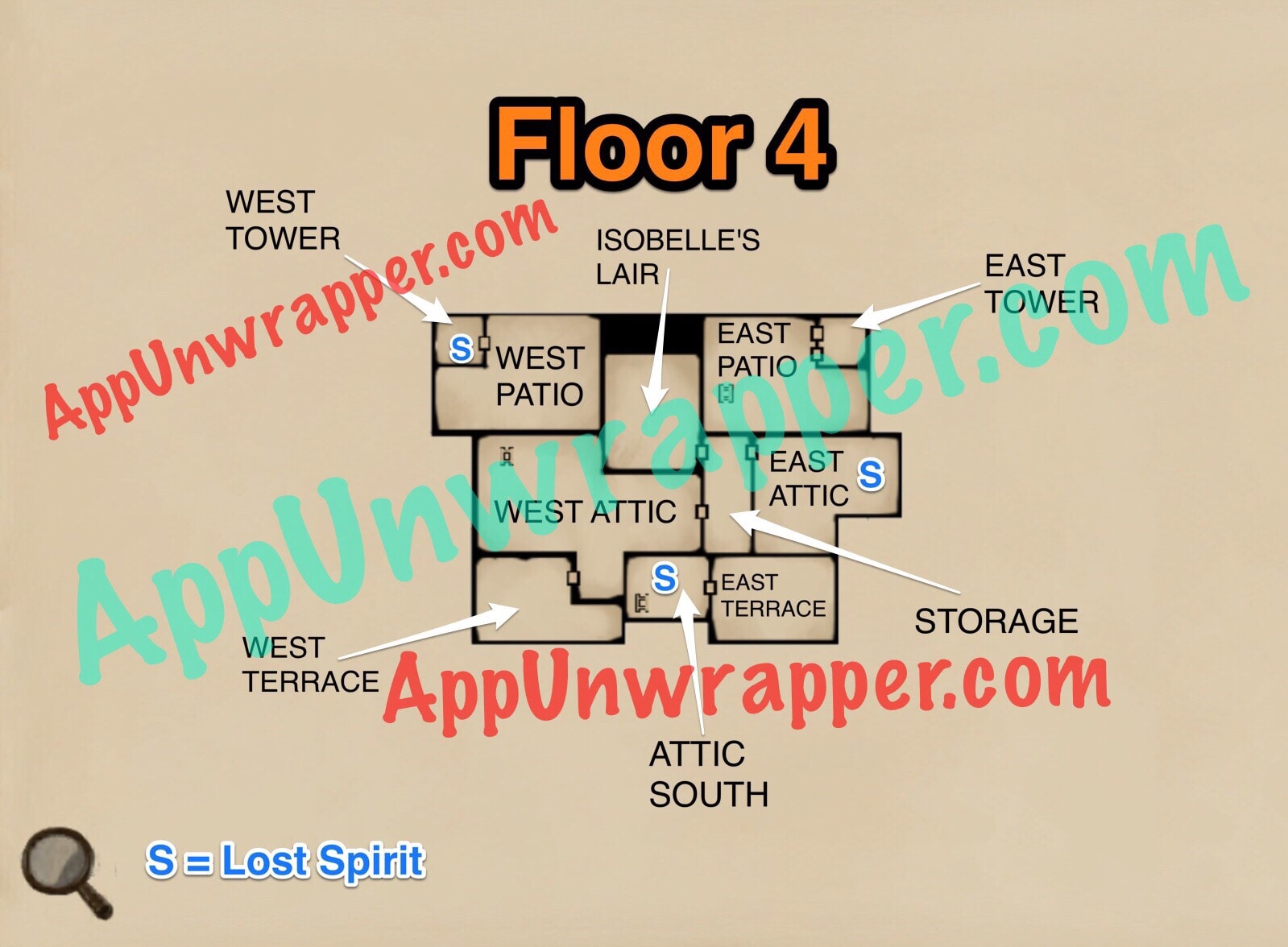 Floor 0: