Kingdom Rush Vengeance
By: Ironhide S.A.
Kingdom Rush Vengeance is the latest game in the tower defense franchise, and this time you play as the bad guys. I posted videos of my playthrough for anyone who needs help. I used only the included towers and heroes and made sure not to use extra upgrade points than you would have by the time you get to each level. Each video shows you how to get 3 stars on a level on Normal difficulty. Feel free to ask for extra help in the comments section.
Tips & Tricks:
– Once you have enough points to upgrade your Goonies completely, I recommend doing so. They have a short cooldown and the Pit Lord they sometimes summon is really great.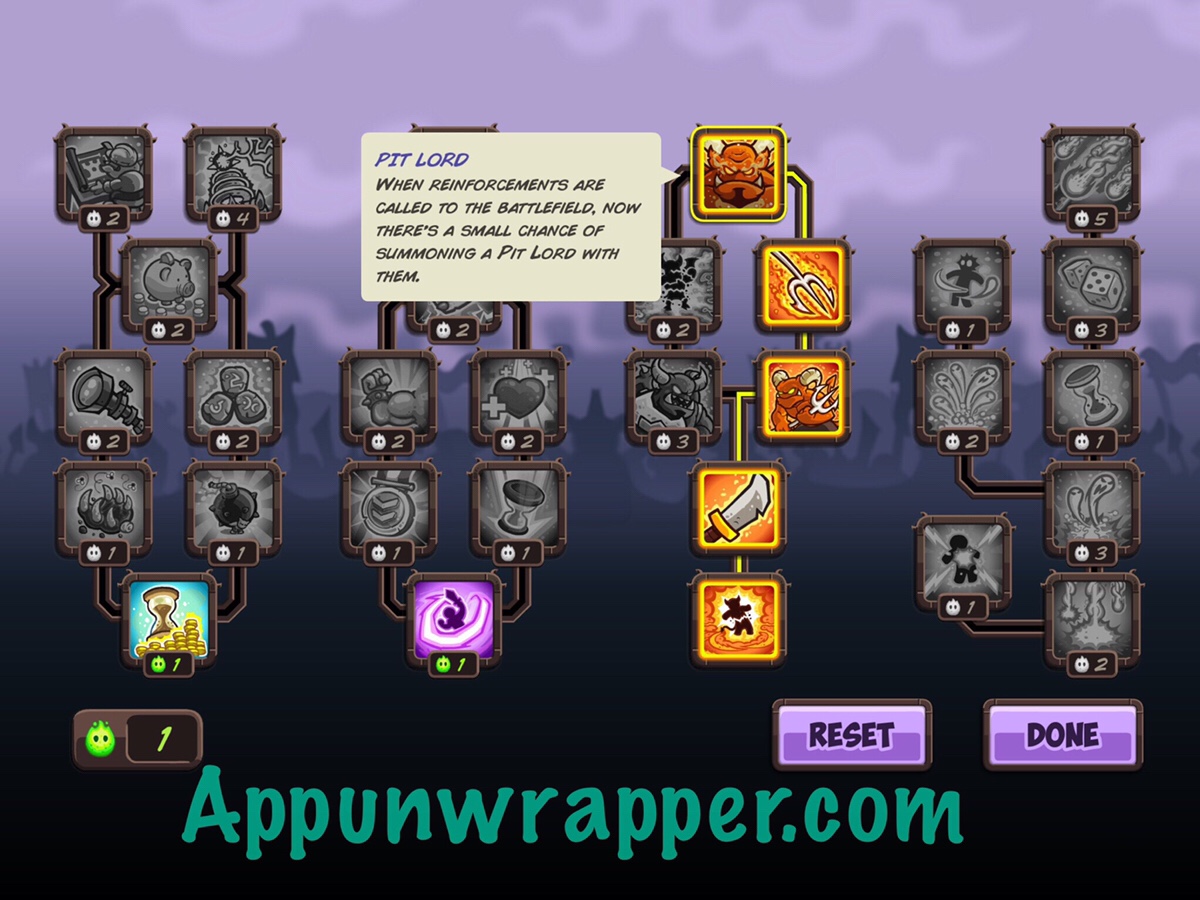 – Make sure to upgrade your towers!
– The ghost towers are really nice, as they can possess enemies and you can have pet gargoyles.
Walkthrough:
Chapter 1:
Levels 1 Vez'nan's Tower, 2 Dwarven Gate & 3 Corridors of the Old City:
Level 4 Kazan Mines:
Level 5 Golden Brewery:
Level 6 Clockwork Factory:
Level 7 Bolgur's Throne (Boss Battle):
Chapter 2:
Level 8 Northerners' Outpost:
Level 9 Frozen Rapids:
Level 10 Northerners' Village:
Level 11 Dragons' Boneyard:
Level 12, Jokull's Nest:
Chapter 3:
Level 13, Otil Farmlands:
Level 14, Silveroak Outpost:
Level 15, City of Lozagon:
Level 16, Lightseeker Camp:
Level 17, Denas's Castle:
IAP Heroes and Towers:
Beresad + All 5 IAP Towers:
More coming soon!