Stranger Things 3: The Game
By: BonusXP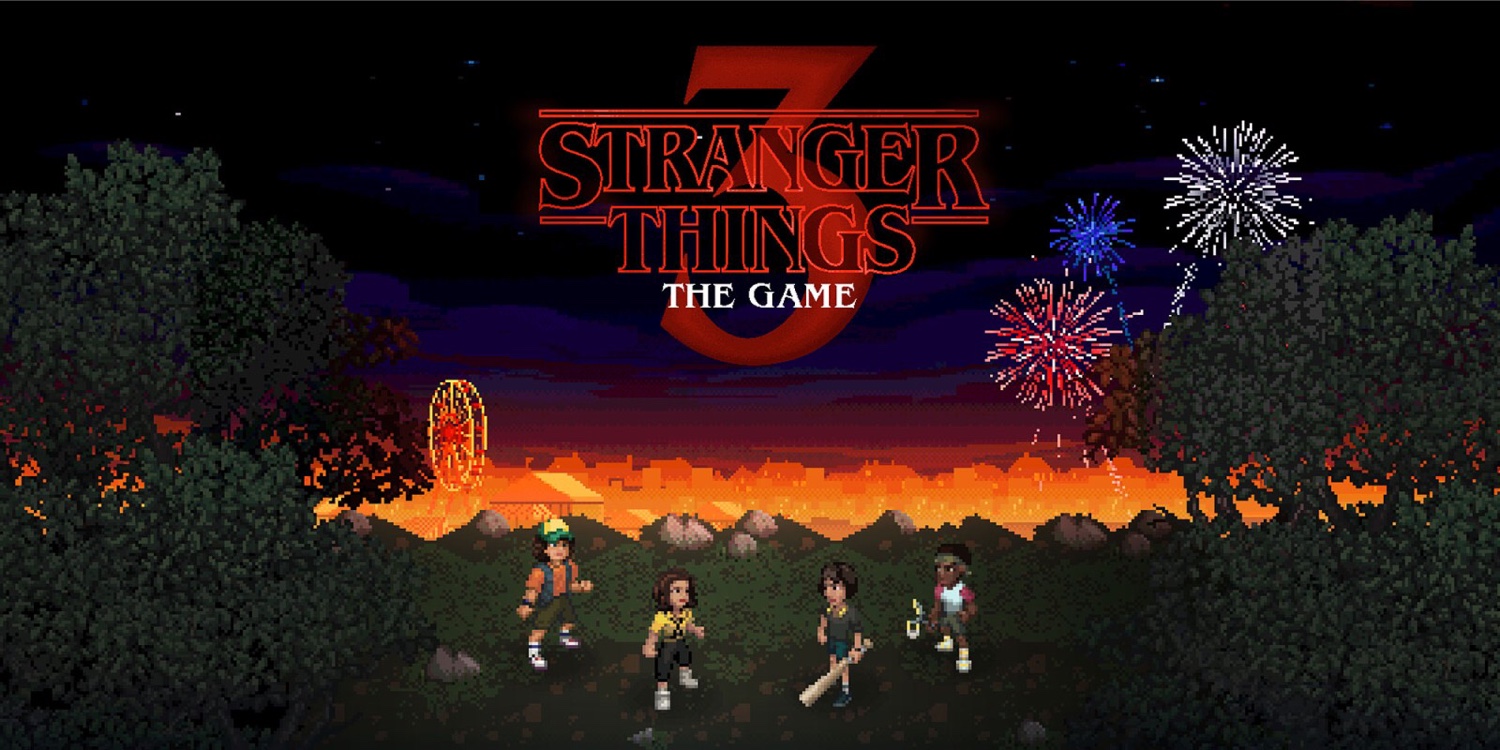 Stranger Things 3: The Game is the official game of the Netflix series that follows the third season. If you haven't seen the show yet, this will spoil it, so I recommend watching it first. There's a lot of puzzles in the game, as well as hidden items like gnomes. So this walkthrough guide will help you if you get stuck. It's a work in progress, so please bear with me. Feel free to ask for extra help in the comments section.
Note: This is my first playthrough, so bear with me. I may replay it once I complete it 100% for more streamlined videos.
See my Gnomes Locations guide.
Walkthrough:
Chapter 1, Suzie, Do You Copy?:
Gnomes Found:
1 Johnny
2 Christine
4 Indiana
9 David
27 Falco
Chapter 2, The Mall Rats:
For the library, when you get to the point with the two codes — like Off On On Off Off — you need to use each for the opposite side. That will open the door in the center where the Russian dictionary is found.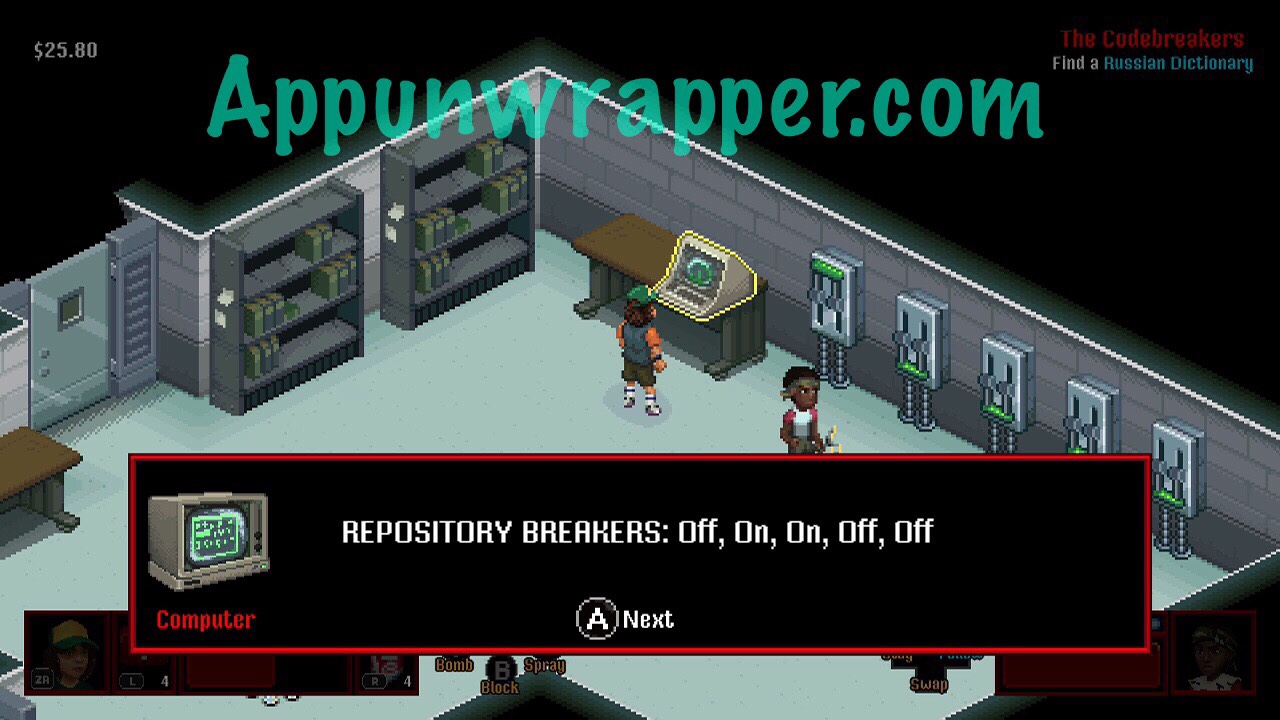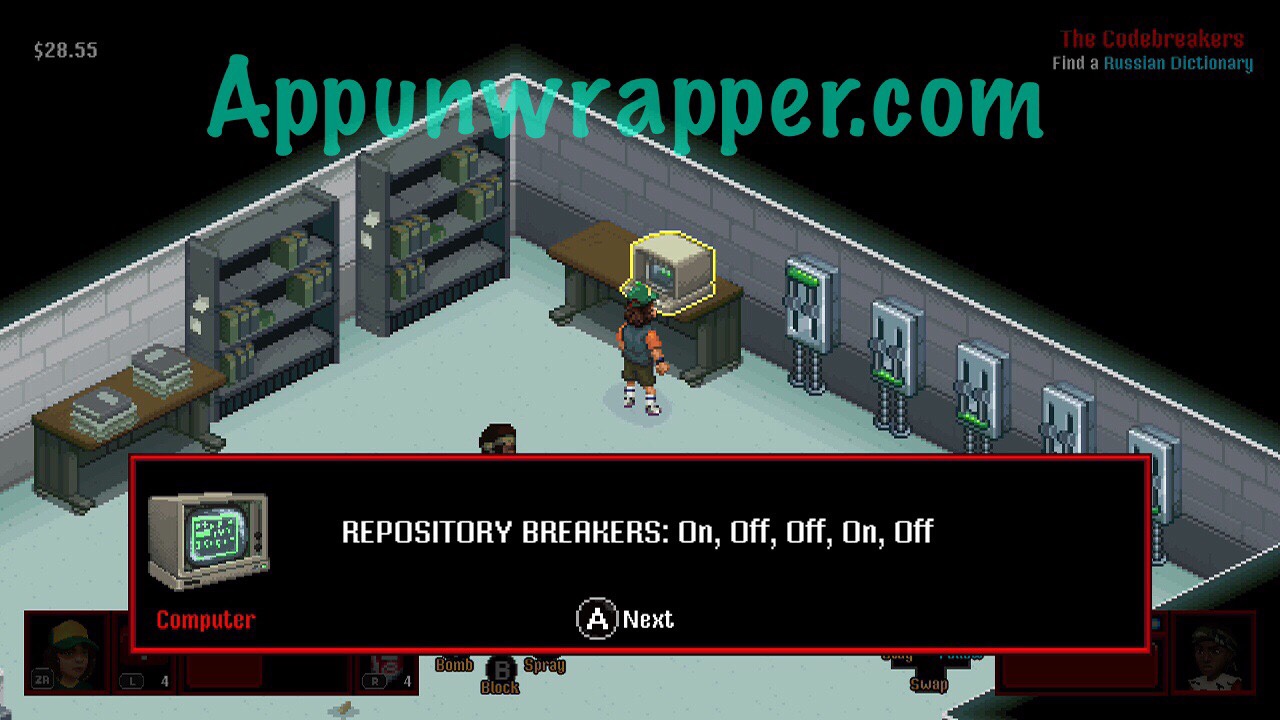 Boss: Doris Driscoll
Doris is invulnerable with the lights off. Use one of your characters to flip both switches and turn the lights on. They'll turn off after a while, so get as much damage in as you can and then turn them on again when they go off. Repeat this until she's down, making sure to heal when necessary. If any character dies, you have to restart the battle.
Gnomes Found:
6 Elvis
7 Jack
10 Baskin
11 McDonald
15 Denver
37 Magnum
38 Clara
Chapter 3, The Case of the Missing Lifeguard:
Part 1:
Gnomes Found:
3 Doc
8 Flynn
13 Marty
14 Mikhail
18 Norman
19 Herbert
20 Burt
22 Rutger
23 Cruise
29 Sonja
Part 2:
Gnomes Found:
12 Clint
25 Kitt
26 Huey
Chapter 4, The Sauna Test:
Part 1:
Gnomes Found:
30 Ripley
31 Tony
32 Charlene
33 Willie
Part 2:
Boss: Billy
I used Max with +15 Fire damage and Will as backup.
Chapter 5, The Flayed:
Part 1:
This is how the bears should look: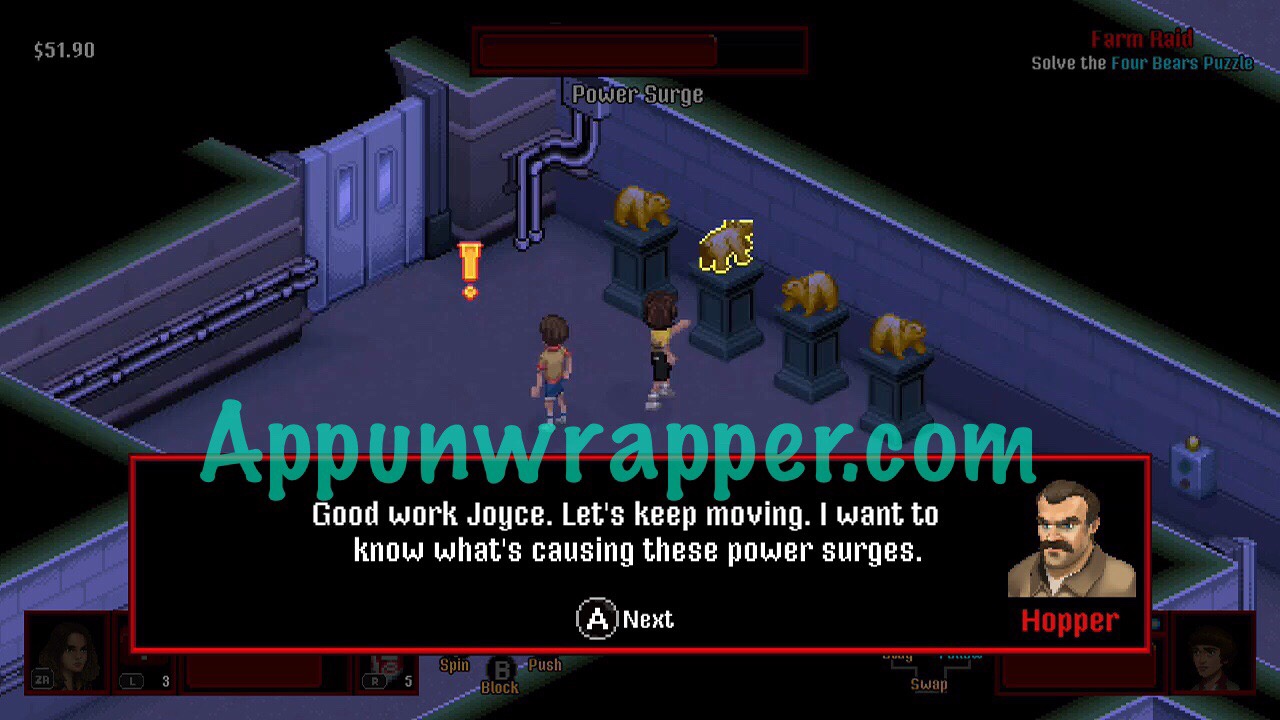 Gnomes Found:
16 Drago
41 Adora
Part 2:
More coming soon!
***
Note: Sometimes a promo code is provided for a game, but it does not affect the review in any way. At AppUnwrapper, we strive to provide reviews of the utmost quality.

Check out my recommended list for other games you might like.

If you like what you see on AppUnwrapper.com, please consider supporting the site through Patreon. Every little bit helps and is greatly appreciated. You can read more about it here. And as always, if you like what you see, please help others find it by sharing it.

I also offer affordable testing and consulting for iOS developers.

COPYRIGHT NOTICE © AppUnwrapper 2011-2020. Unauthorized use and/or duplication of this material without express and written permission from this blog's author is strictly prohibited. Links may be used, provided that full and clear credit is given to AppUnwrapper with appropriate and specific direction to the original content.