Station 117
By: Glitch Games
Station 117 is the latest adventure game from Glitch Games. It has you exploring a secret underwater research facility to try and learn what they were studying there. As usual, there's lots of British humor and tricky puns, but this walkthrough guide should help you if you get stuck. Feel free to ask for extra help in the comments section.
Walkthrough:
Prologue | Chapter 1 | Chapter 2 | Chapter 3 | Chapter 4 | Epilogue
You can watch my video for the whole game or continue below for my step-by-step guide.
Prologue:
1. We're at the front door of Station 117, but it's locked and we need to figure out how to get inside. First, locate all the points of interest.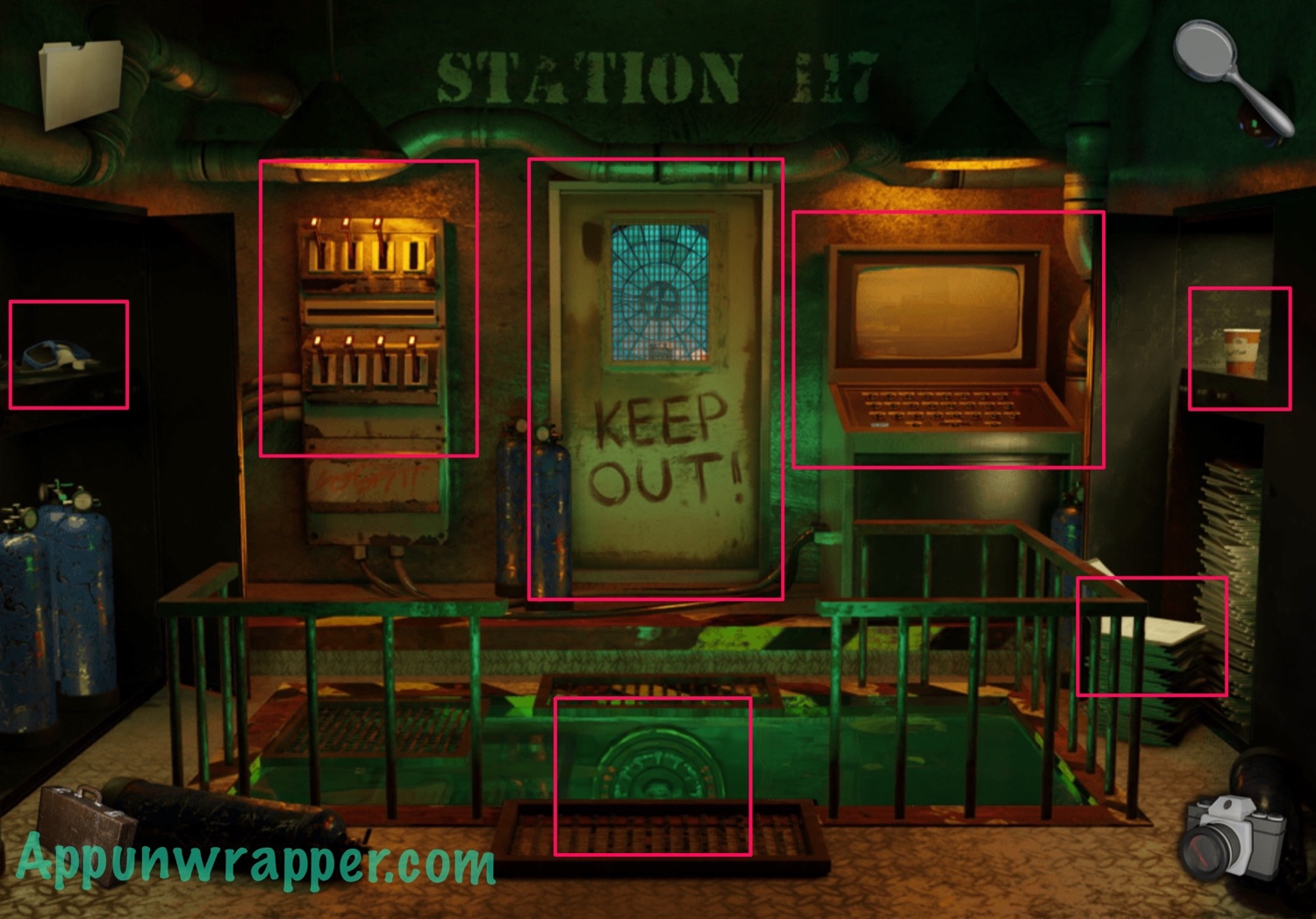 2. Tap on the shelf on the right and grab the lever handle. Also, look at the clue on the cup that says Aarron. Take a photo of it. There's also a stack of books below it and the top book has something in it but we need scissors for it. We'll come back to that.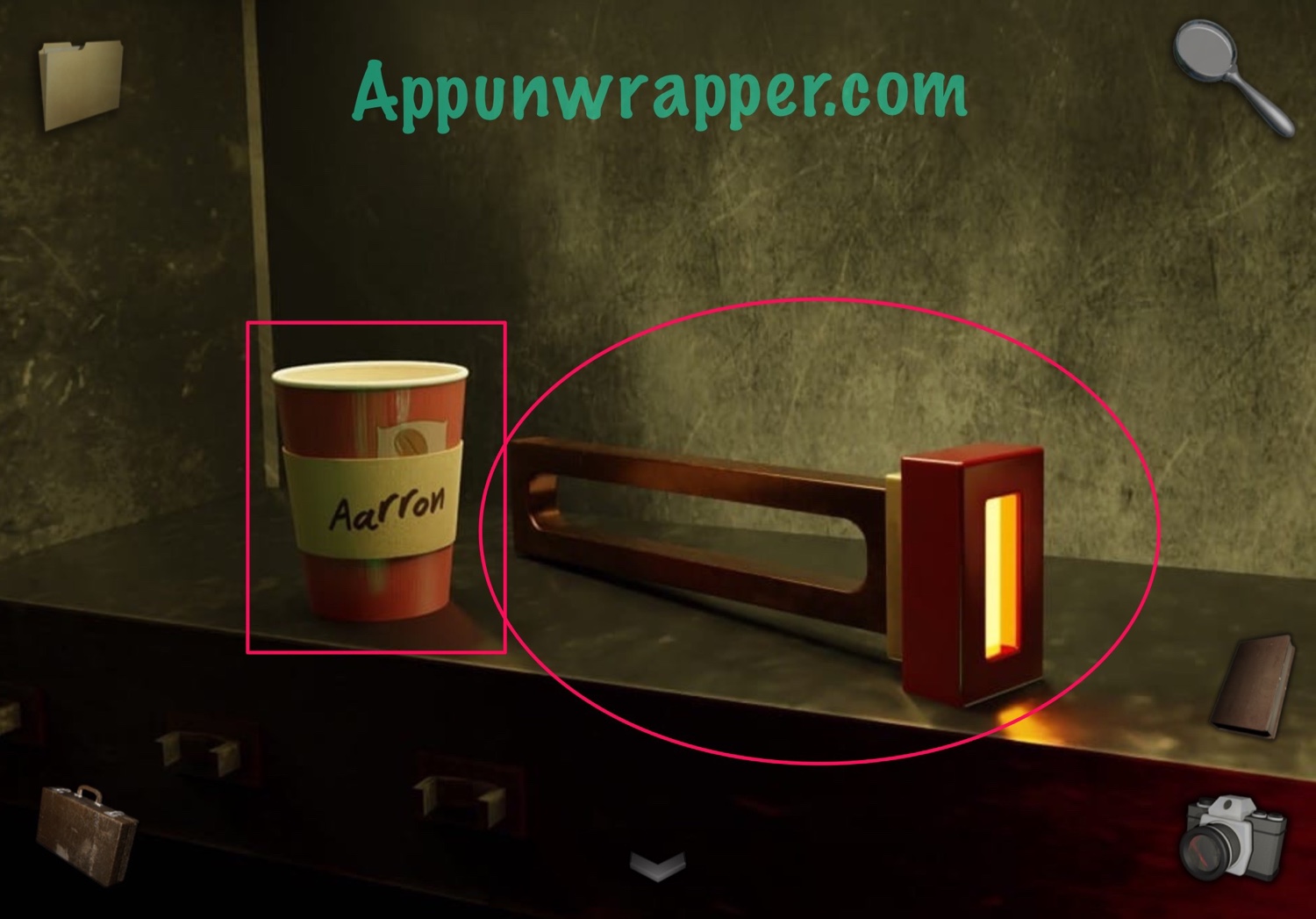 3. Go back and tap on the left shelf. Look at the paper under the scuba mask. Take a photo of the clue. Then go back and look at the round thing under the water. It says, ONLY THE TWELVE MONKEYS. Take a photo of it.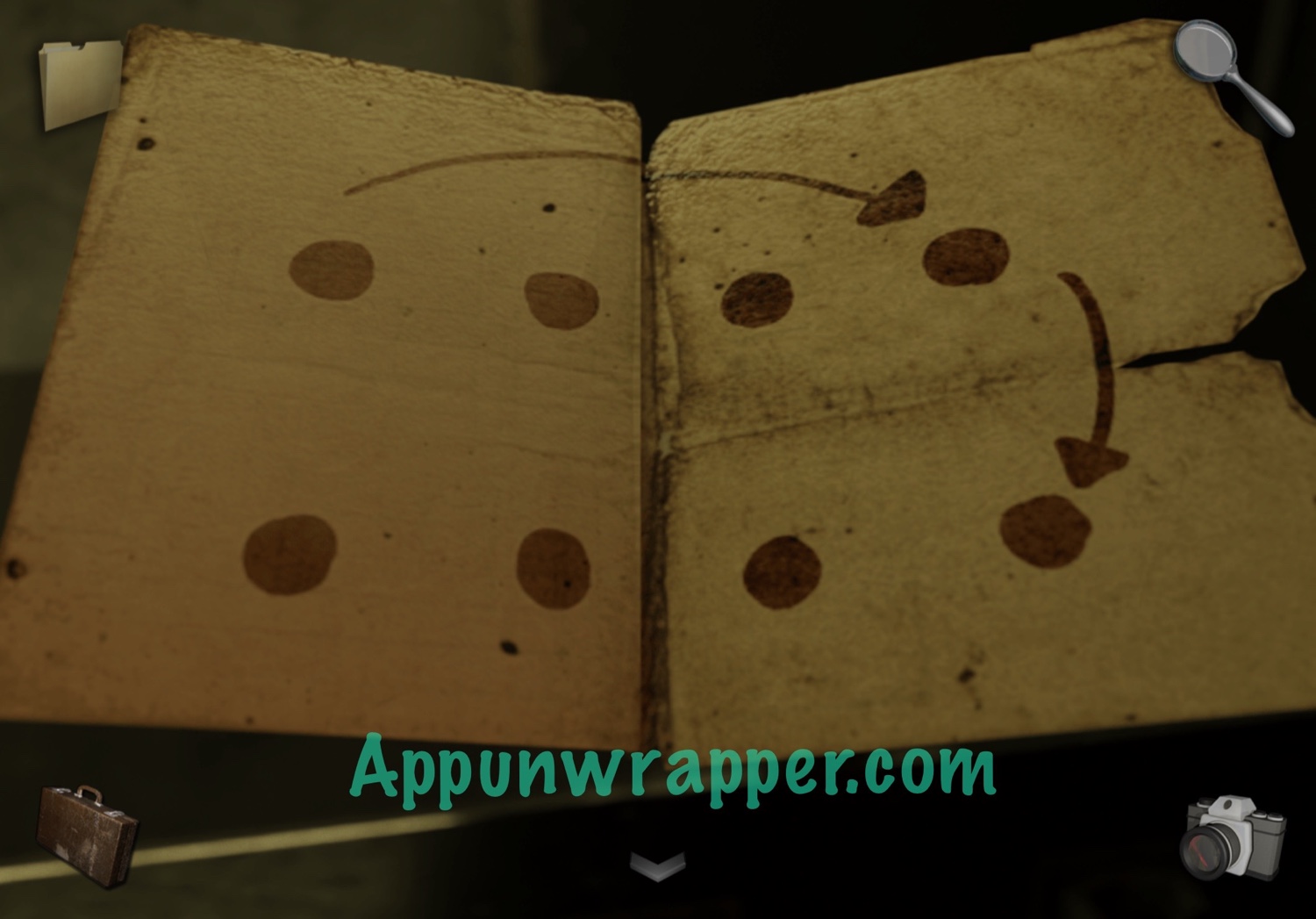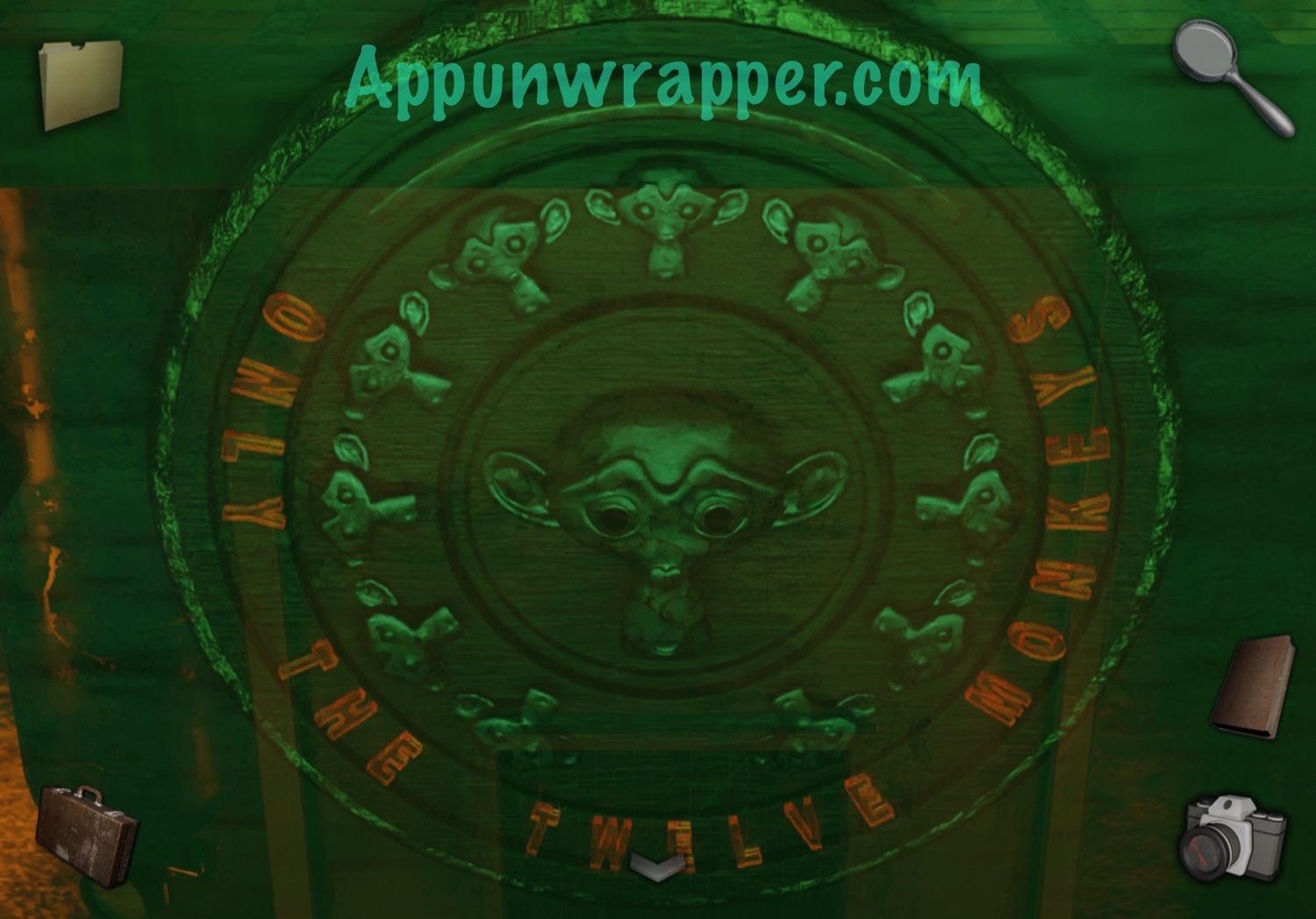 4. Now tap on the levers to the left of the door. Replace the missing lever with the one you found. Now, take out the photo of the clue with the dots on it. It shows you the first three levers to pull. After that, you need to figure out the rest through trial and error. Or follow my photo below.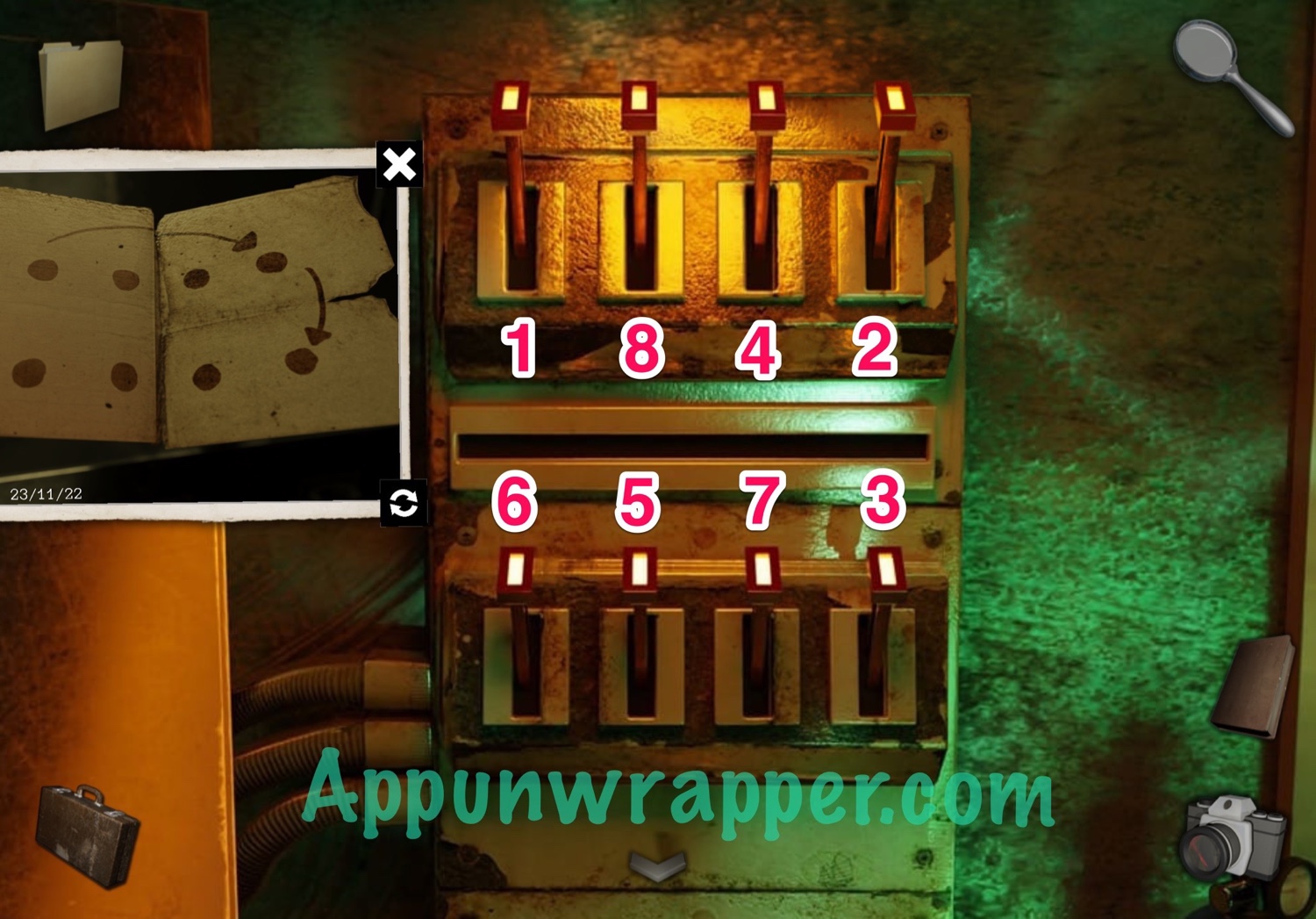 5. Now the screen to the right of the door should have turned on. Go look at it. There's a bunch of buttons and we need to know which to press. Take out the photo of the coffee cup. That's the clue! It said Aarron. So press the Aa button, the Rr button, and the On button. Then go through the newly open door to complete the Prologue.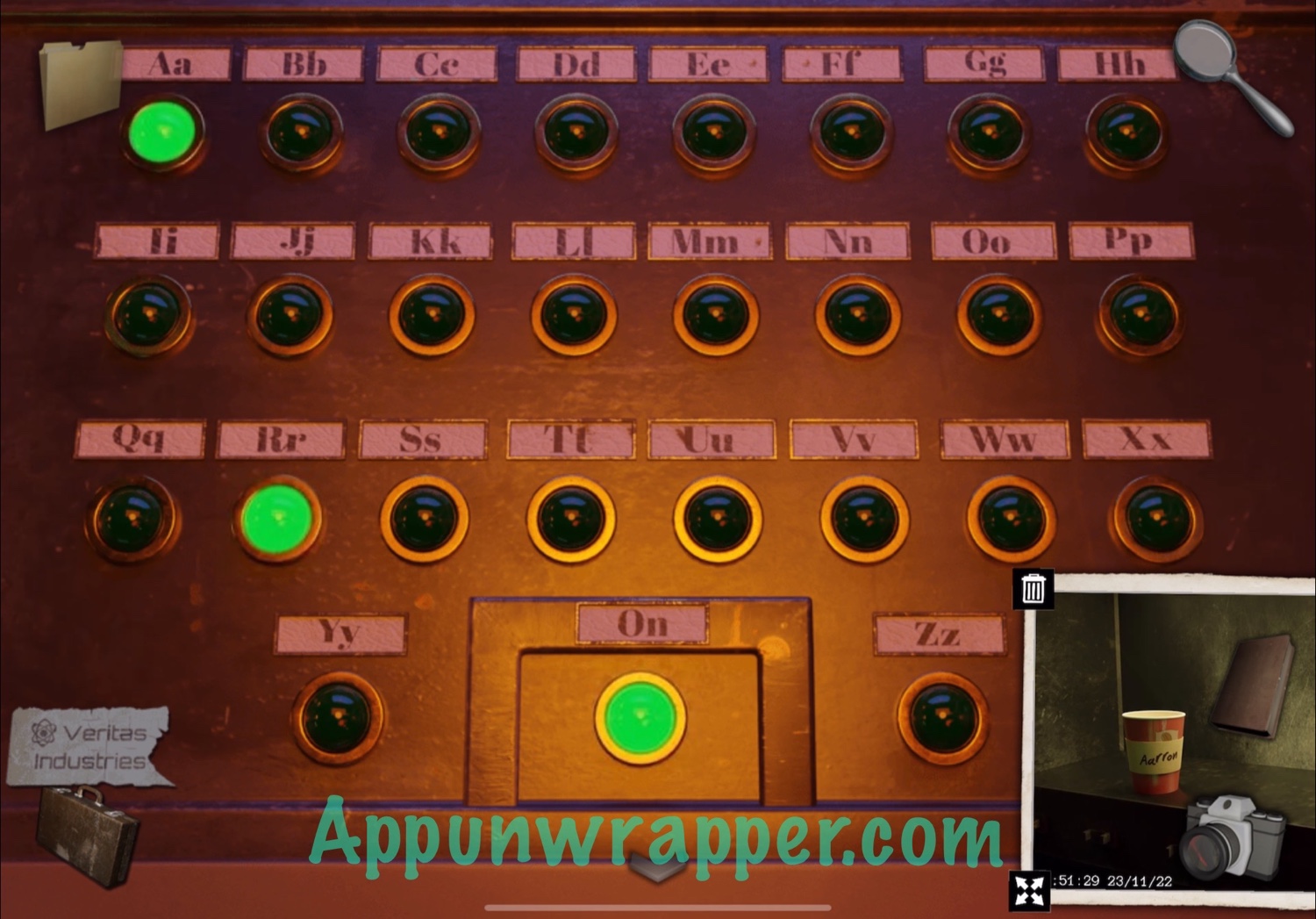 Click on the little numbers below to continue to the walkthrough for Chapter 1 or click here.