Chapter 8, Pirate Chase:
You can watch my video for this chapter or continue below for my step-by-step guide.
1. Pull down the lever and notice the numbered buoys you pass by — red 2, blue 3, silver 4, yellow 5.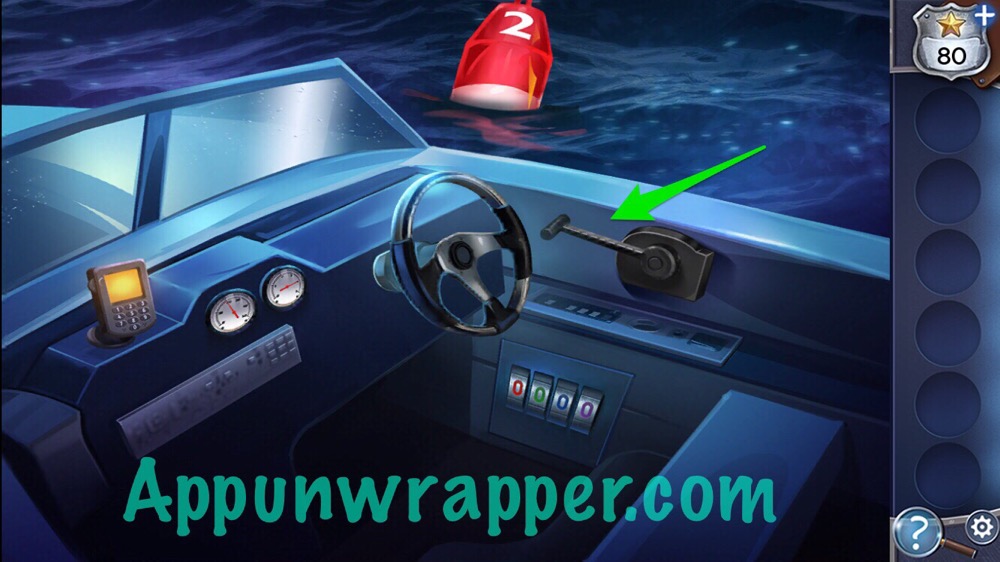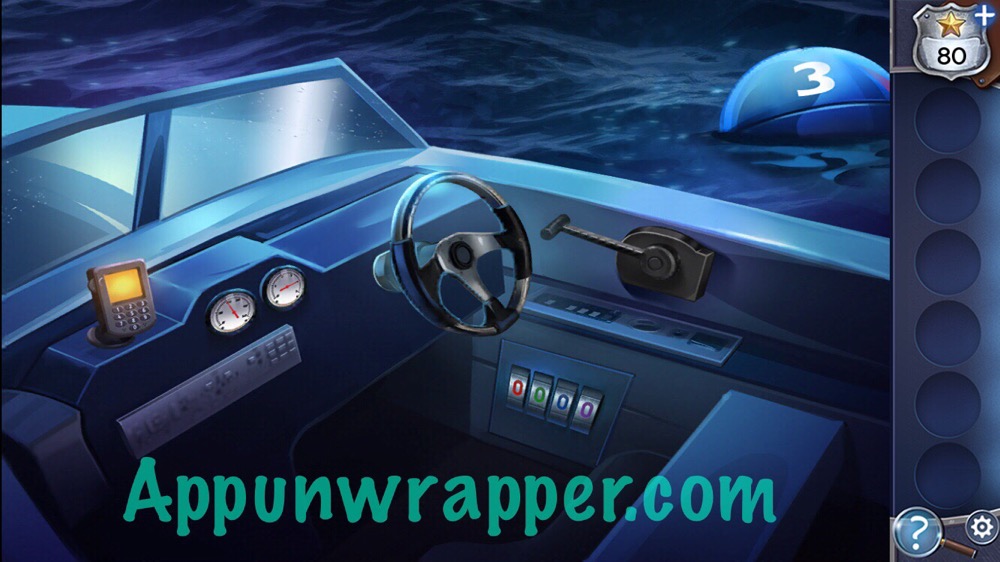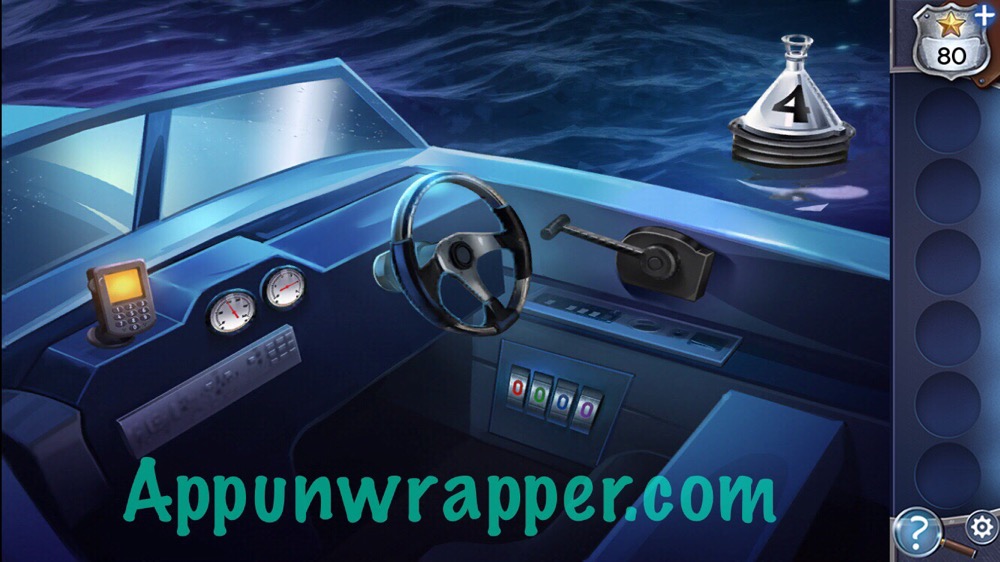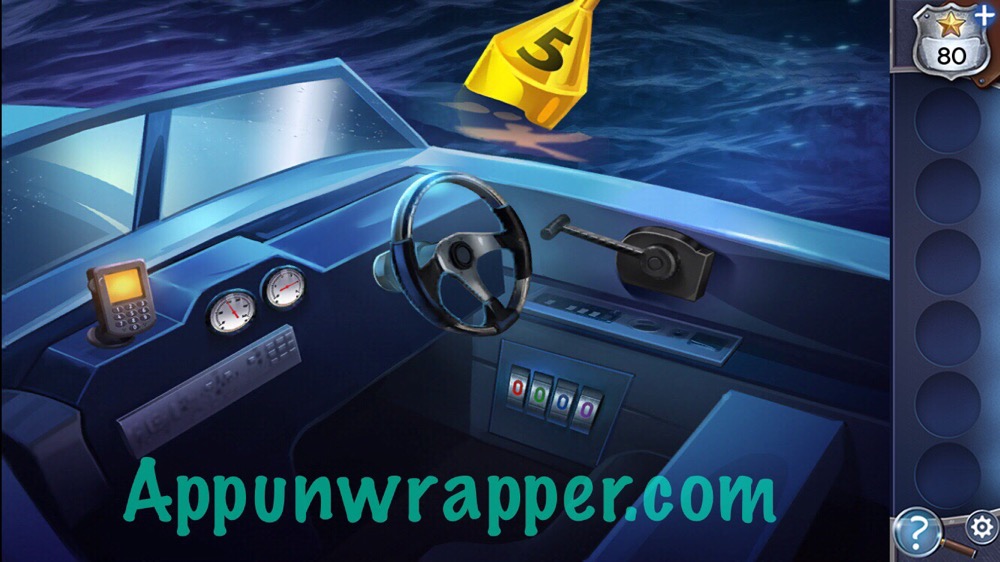 2. Look at the gauges. They say 20 and 4. Change the channel on the radio to 204 and the police station will contact Kate.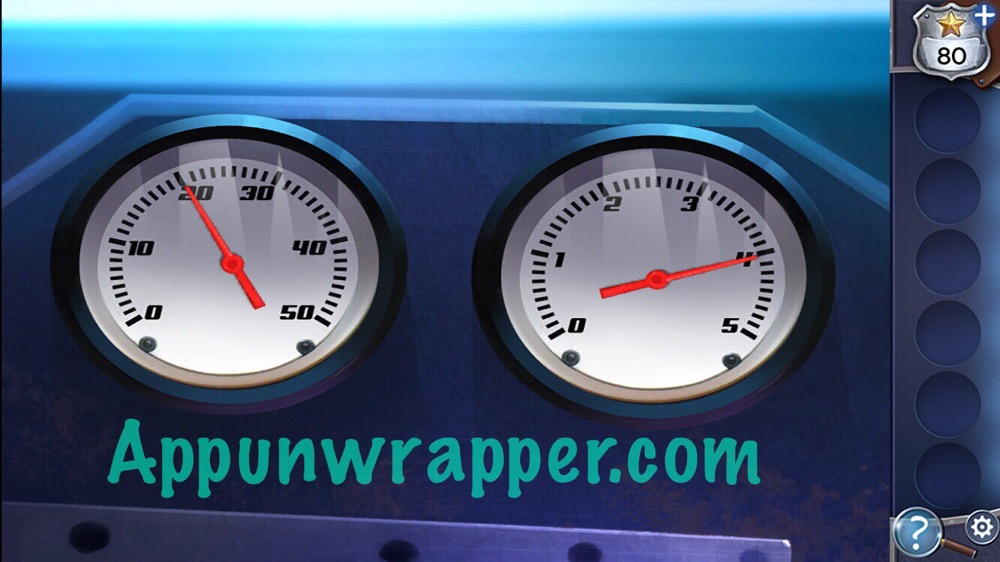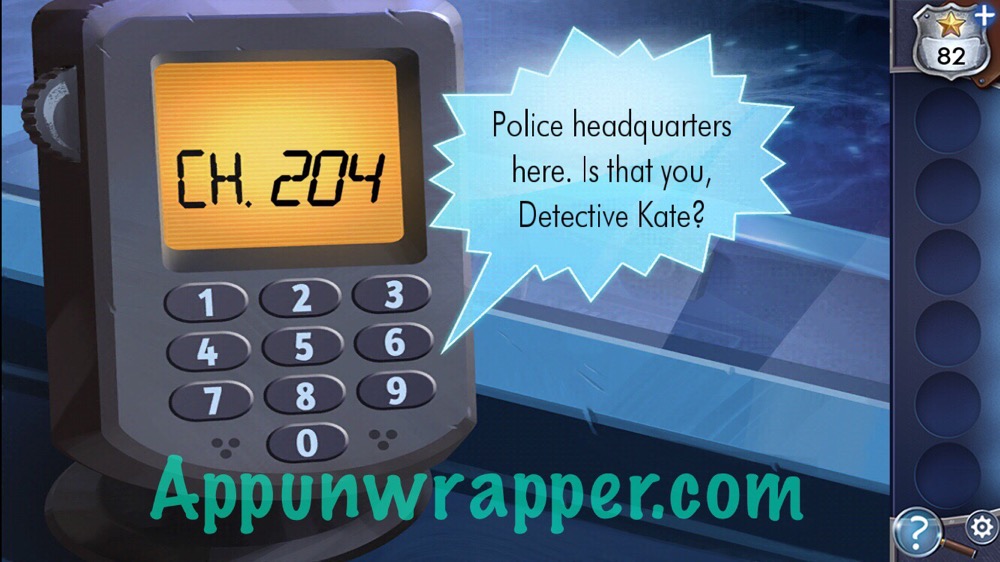 5. Combine the colors from the buoys for the combination lock. So blue 3 + yellow 5 = green 8. And red 2 + blue 3 = purple 5. So the answer is 2835. Enter it and take the WD-40 lubricant.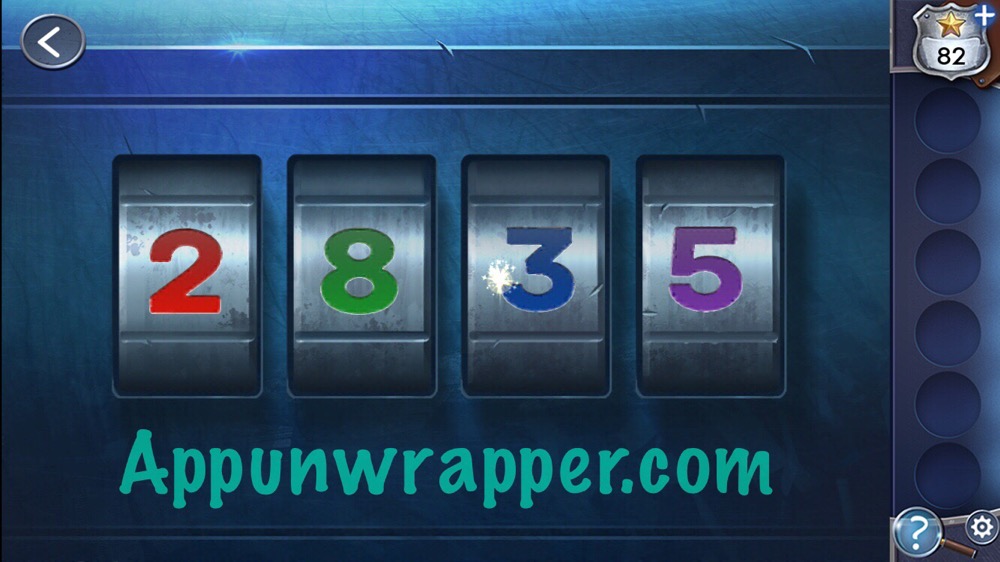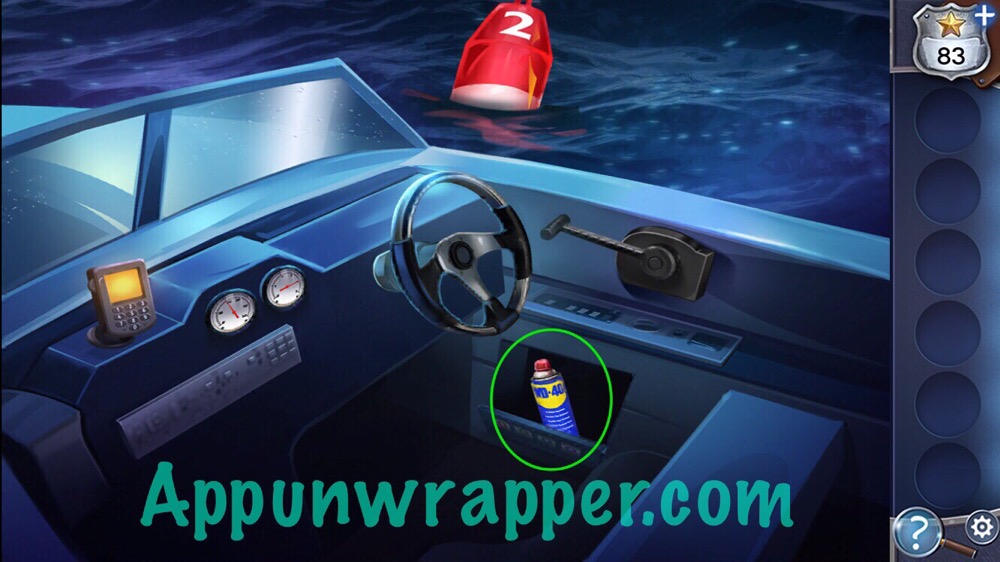 6. Use the lubricant on the steering wheel to loosen it up. Then use the radio again to let them know you're on track to follow the Pirate.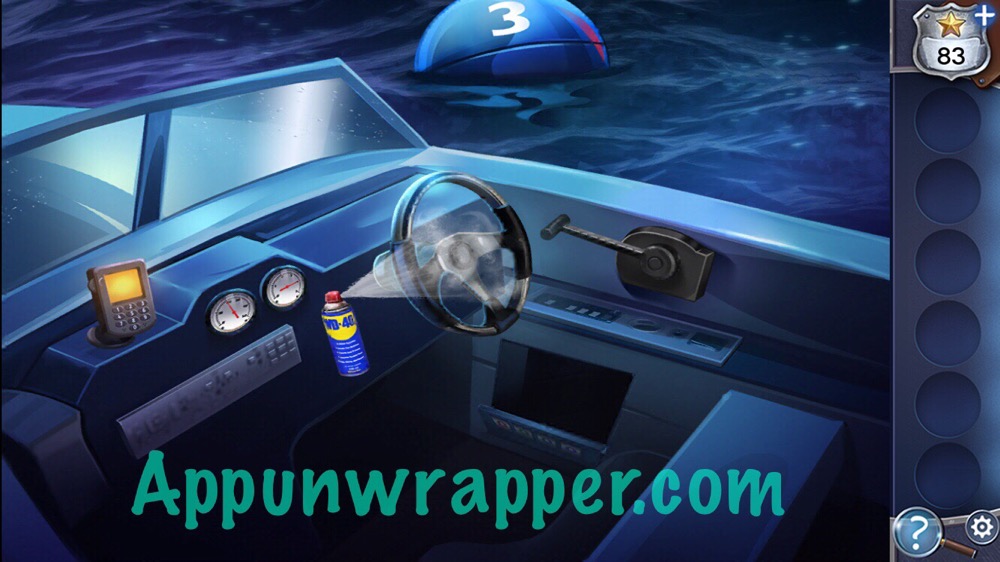 7. This boat mini game is hard to show in screenshots, so I'll have to make video for it. You need to navigate the boat the X. Then watch the ending!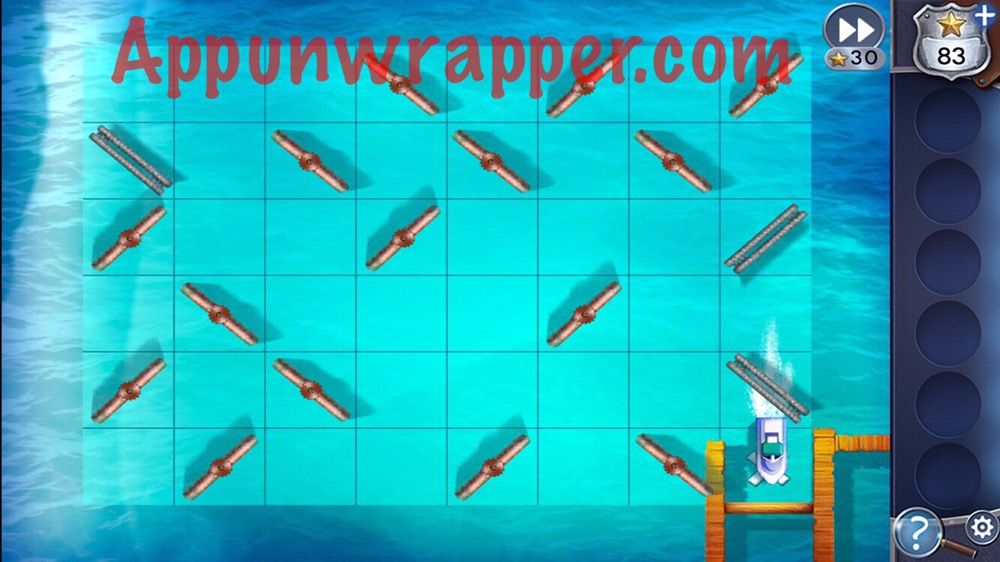 Congratulations! You completed the game and saved the animals!