Room 3, Armory:
1. Pick up the hammer and spear shaft from the corner.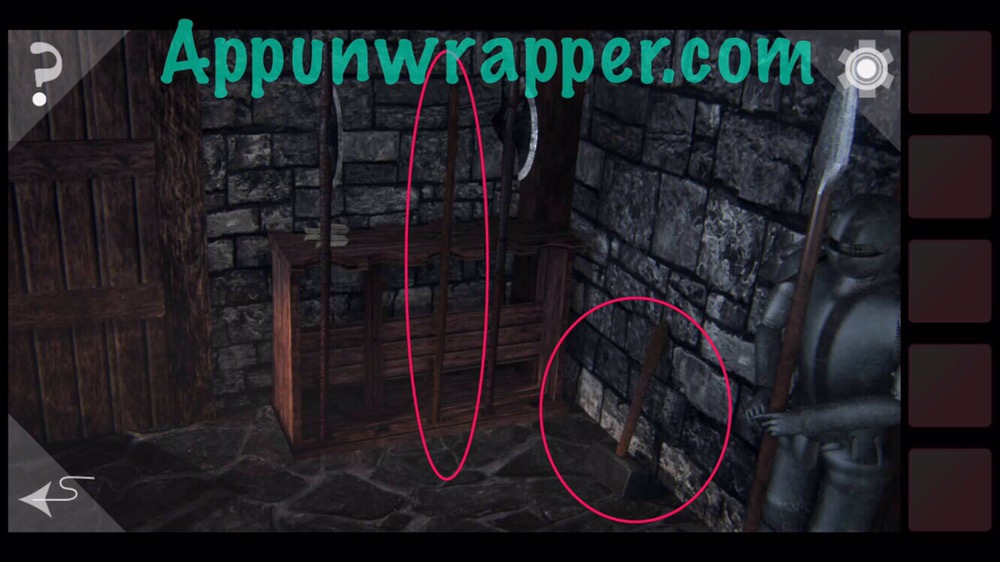 2. Go to the table and feed the iguana all the apples from the bowl until the bowl is empty. Then move the bowl and take the candle.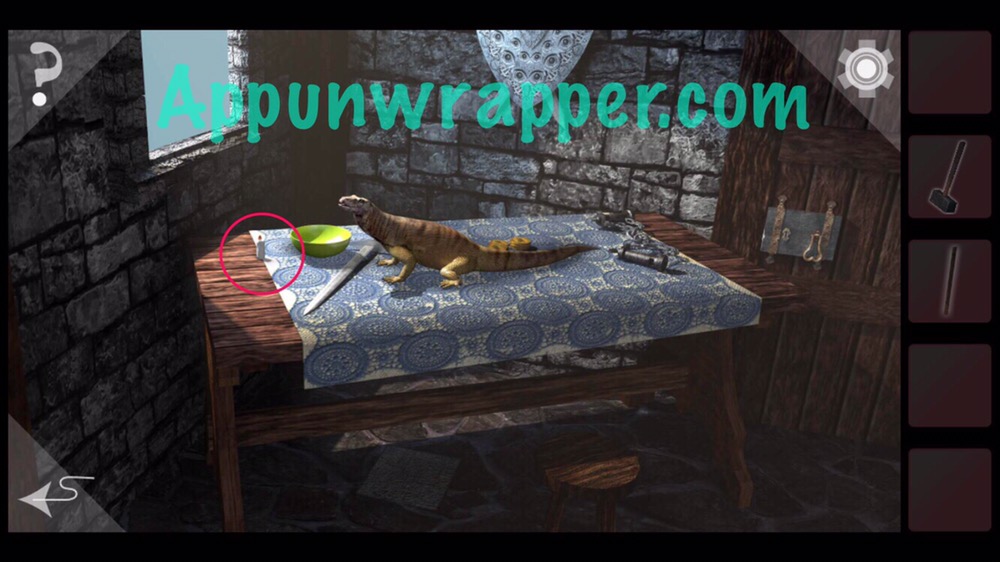 3. Look under the table. Use the hammer to break the tile. Use the candle to see the spear head. Then use the spear shaft on the head to make a complete spear.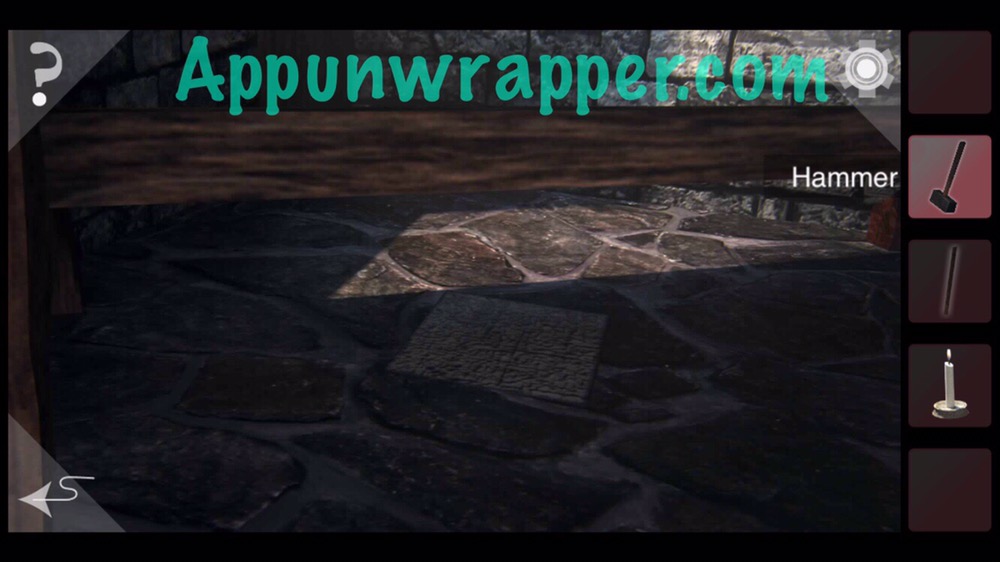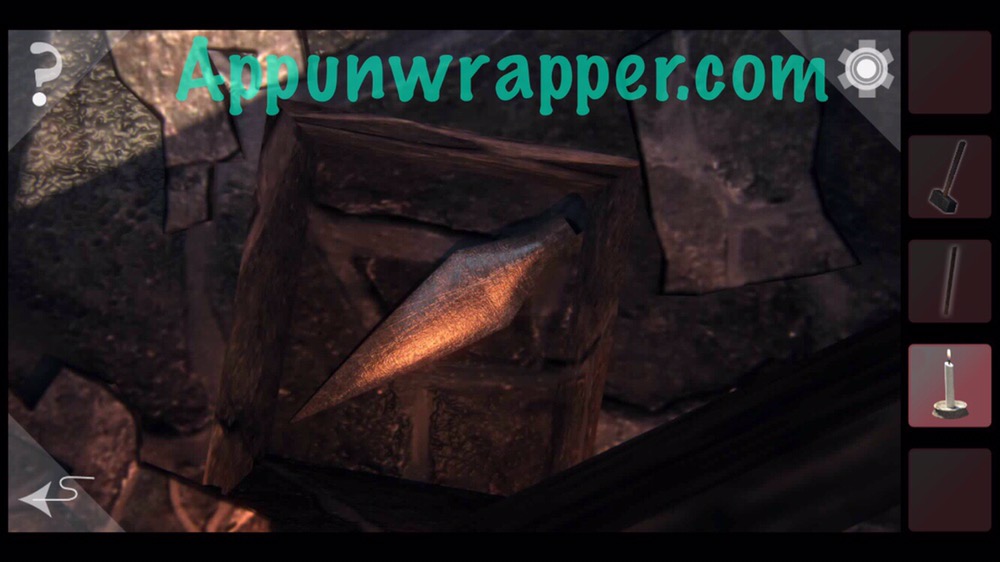 4. Use the spear to remove the shield and reach the key. Then use the key to unlock the door and continue to the dungeon.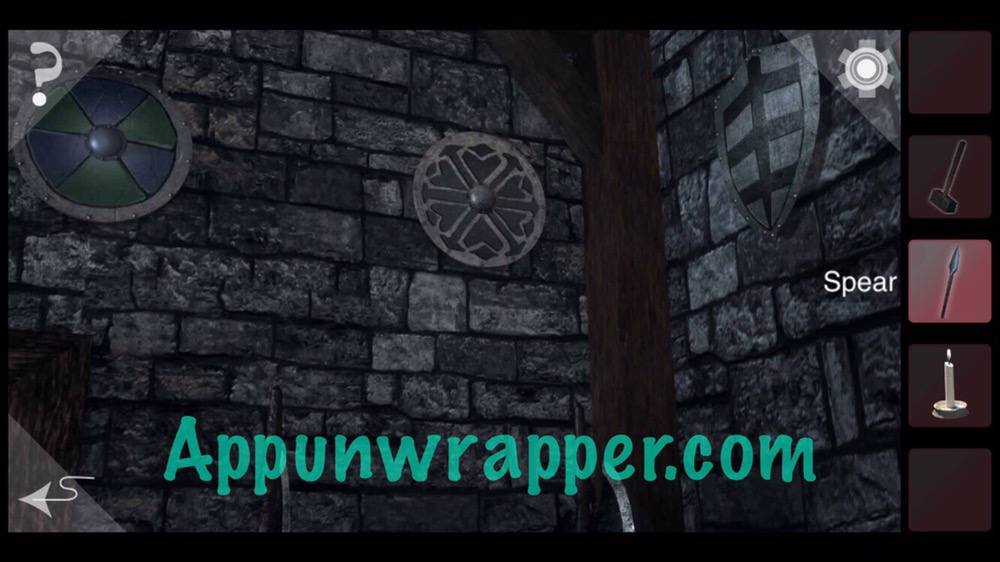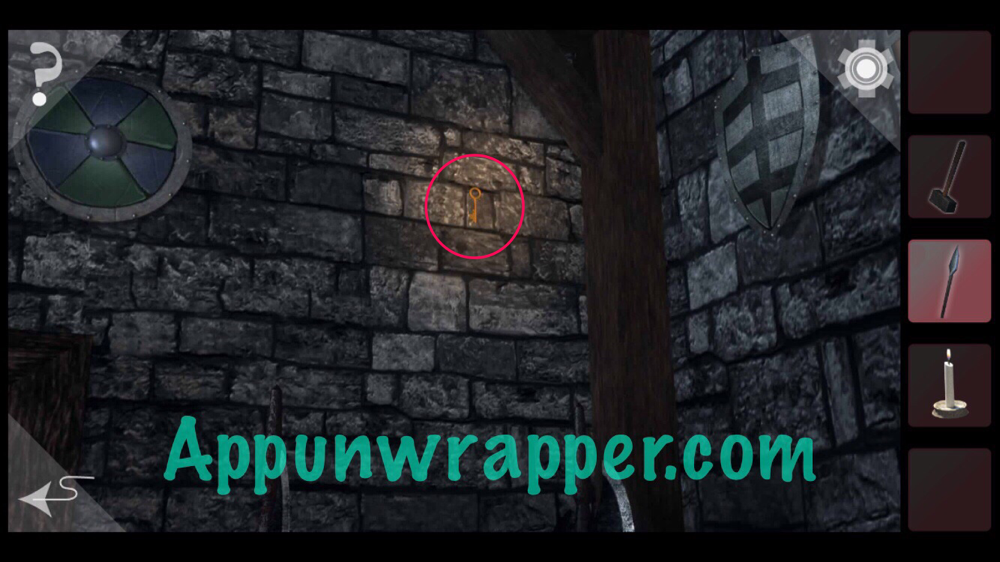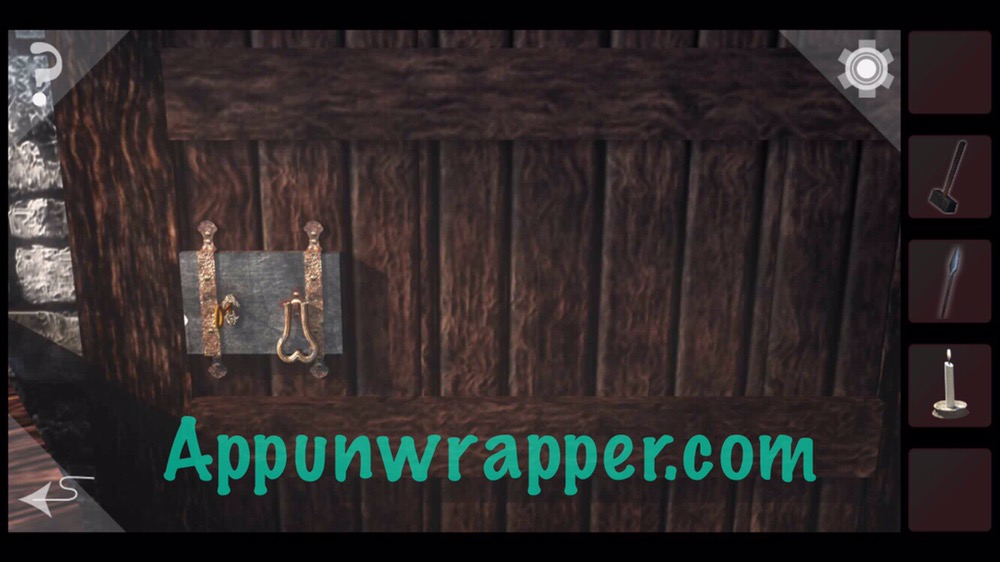 Click on the little numbers below to continue to Room 4, The Dungeon or click here.