46. Place the crystal in the top mirror and it will shine a laser down. Rotate the mirrors so they reflect the laser onto the floor puzzle. Then take the sapphire.
47. Go back to the fish and place the sapphire in his eye. Change the colors of his scales to match the clue from your journal.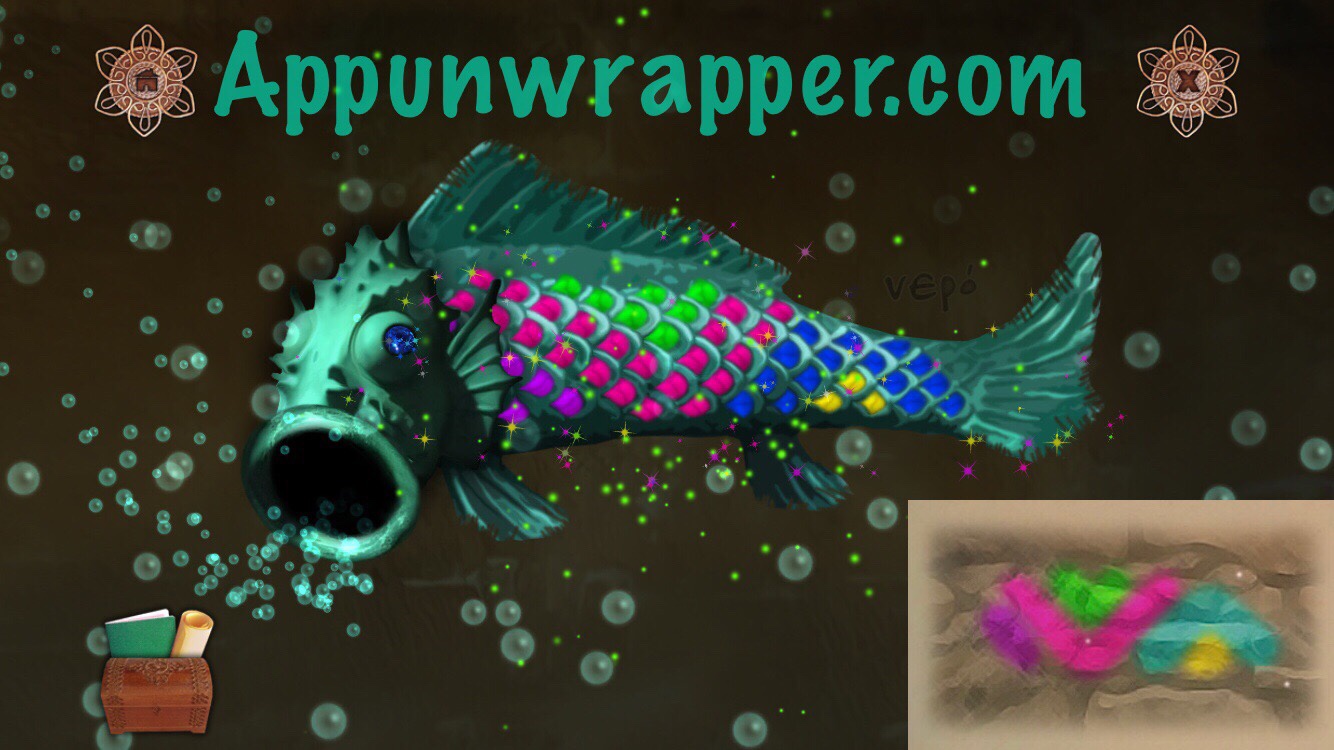 48. Zoom out. Now find the right symbols to highlight. It looks like VEPO. Then enchant the amulet with water.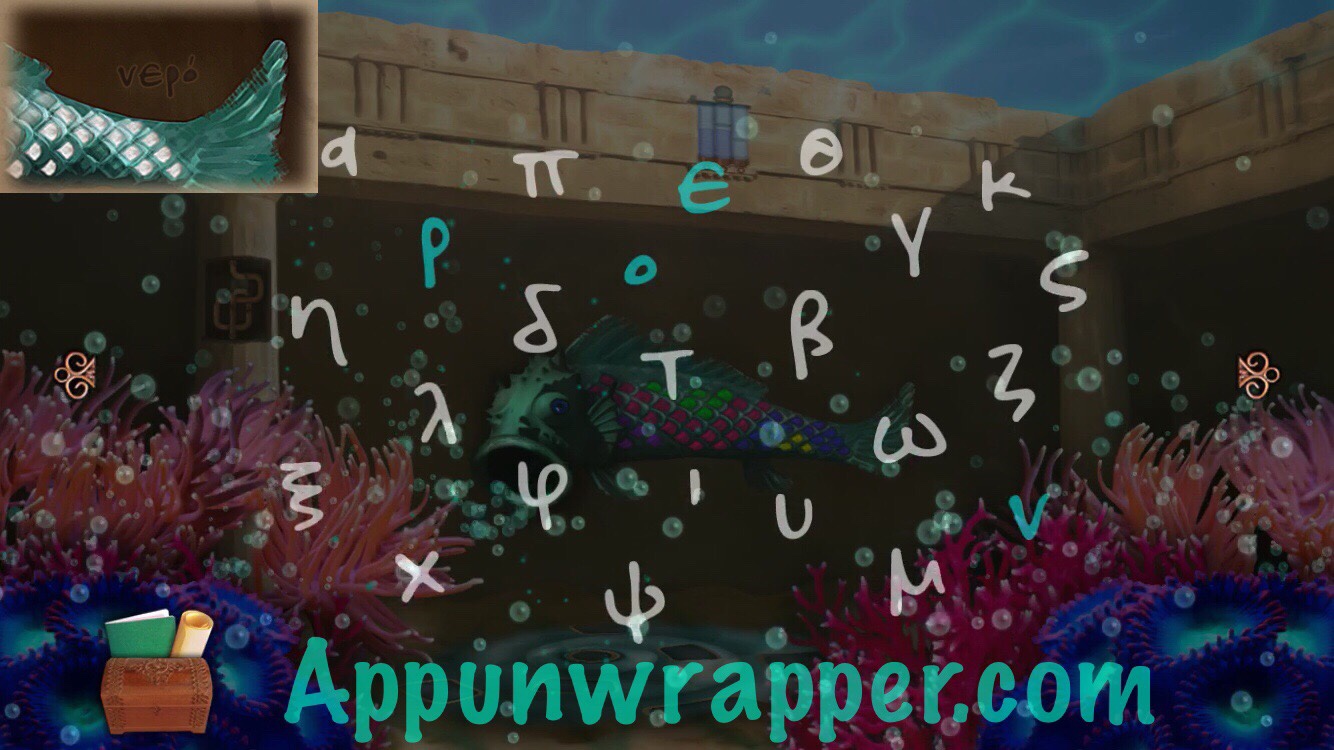 49. Go back to the cat wall. We now have enough information to solve the constellations puzzle. You found each of the nine constellations on a different side of the room. Then the remaining three are for the fish, even though you never saw them. The clue from the bird pillar tells you the order to press them in it goes Bird, Fish, Fire, Cat. So press the three constellations for the bird, then the three that you never saw, then the fire, and then the cat.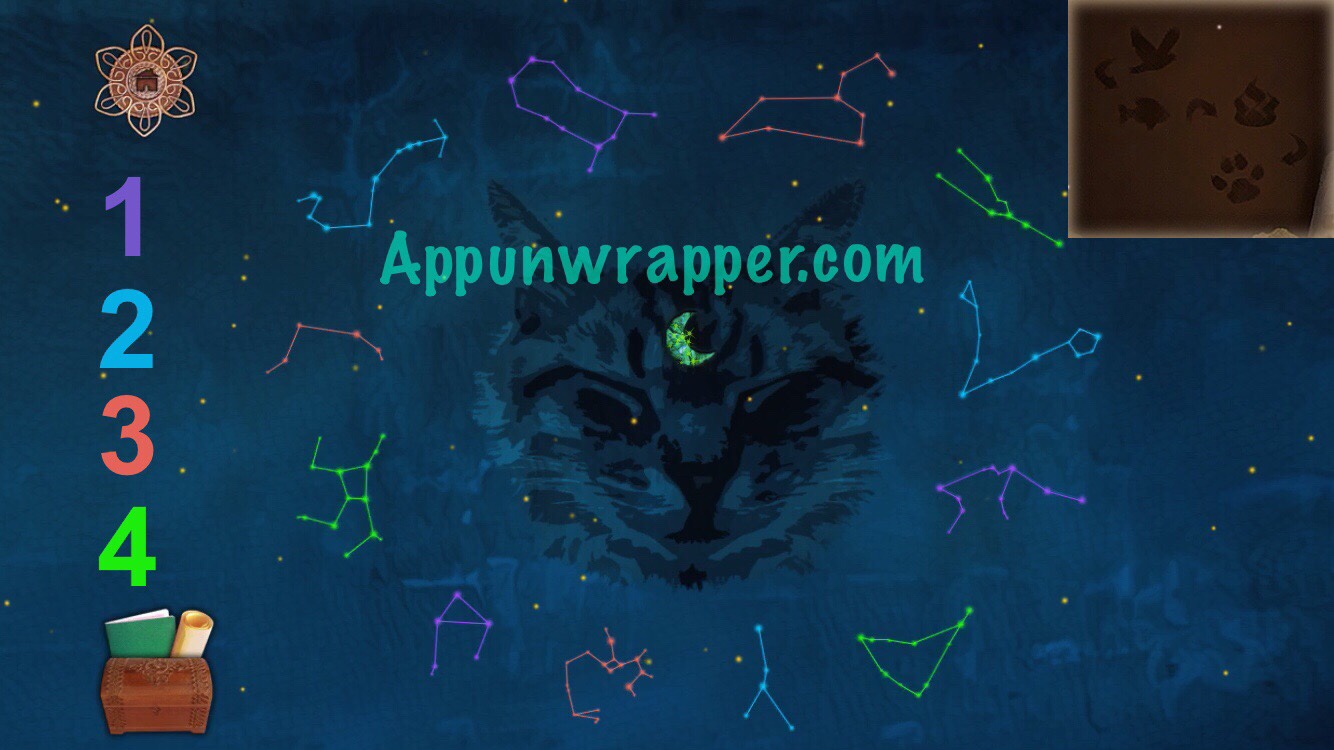 50. Now you have to select more symbols. This time they look like YN. Then use the amulet with the earth energy to power it up.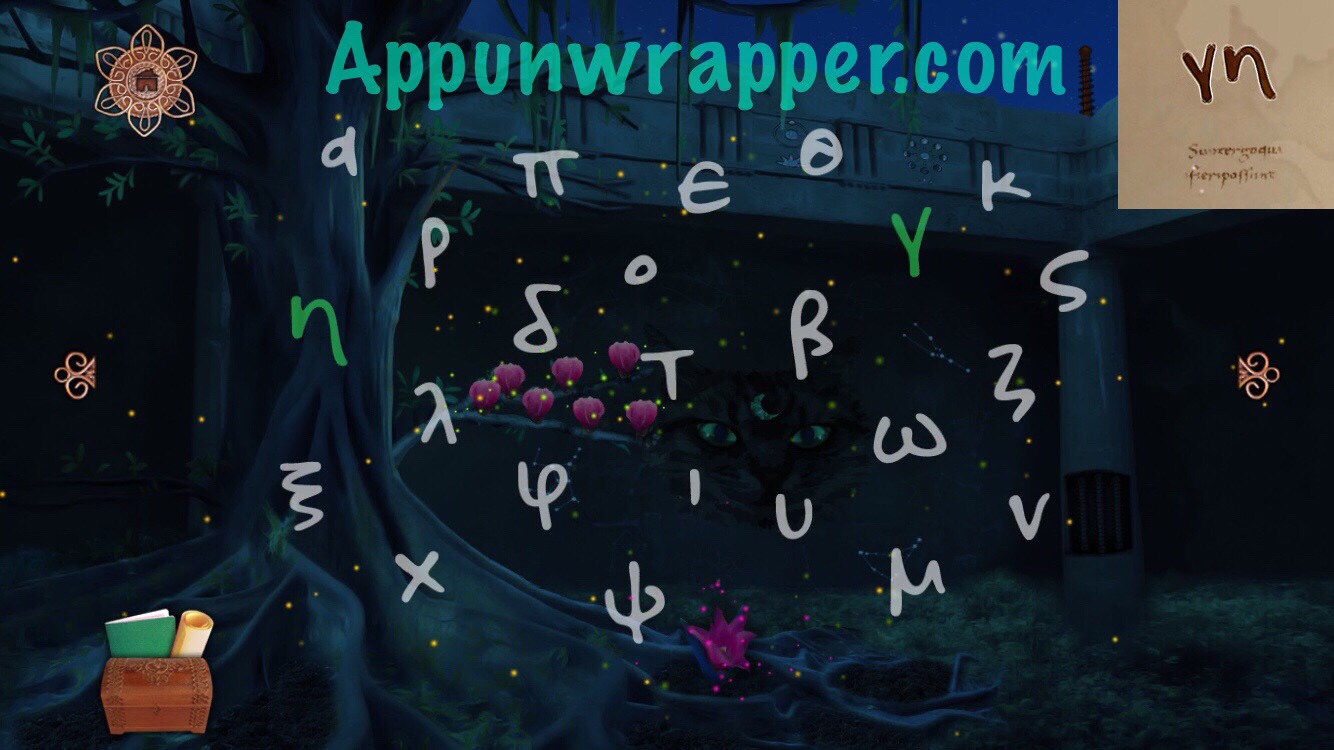 You've restored balance to the temple and the amulet is fully charged! Congratulations! You reached the end of the game!
More coming soon!
***
Note: Sometimes a promo code is provided for a game, but it does not affect the review in any way. At AppUnwrapper, we strive to provide reviews of the utmost quality.

Check out my recommended list for other games you might like.

If you like what you see on AppUnwrapper.com, please consider supporting the site through Patreon. Every little bit helps and is greatly appreciated. You can read more about it here. And as always, if you like what you see, please help others find it by sharing it.

I also offer affordable testing and consulting for iOS developers.

COPYRIGHT NOTICE © AppUnwrapper 2011-2020. Unauthorized use and/or duplication of this material without express and written permission from this blog's author is strictly prohibited. Links may be used, provided that full and clear credit is given to AppUnwrapper with appropriate and specific direction to the original content.