Meridian 157: Prologue
By: NovaSoft Interactive
Meridian 157: Prologue is a new adventure game by NovaSoft Interactive that's similar to the Forever Lost games. It features in-game hints, but if you still get stuck, this walkthrough guide should help you. Feel free to ask for extra help in the comments section.
Walkthrough:
You can watch my video for the full game here or continue below for my step-by-step guide.
1. You're playing as David Zander, Forensic Meteorologist. Move back twice and then grab your camera and bag.
2. Go back and then go through the door to exit the trailer.
3. Go back and then follow the sign left to the beach. Head onto the dock and then inside the boat. Pick up the keys from the table. Also, open the closet to the left and grab the eraser.
4. Leave the boat and go back to the area with the trailer. Use the keys to get into the truck. Use the key in the ignition to turn on the headlights. Also, open the glove compartment and take the screwdriver.
5. Leave the car and enter the shed. Pick up the jerrycan (gas can) and ladder.
6. Go back to the trailer, but don't go inside yet. Place the ladder by the fuse box and climb up.
7. Use the screwdriver to open the panel and then solve the wires puzzle. The power should go back on.
8. Go back inside the trailer. Look at the computer screen and zoom in on the anomaly to get coordinates: 51.1Γö¼Γûæ Latitude, -157.3Γö¼Γûæ Longitude.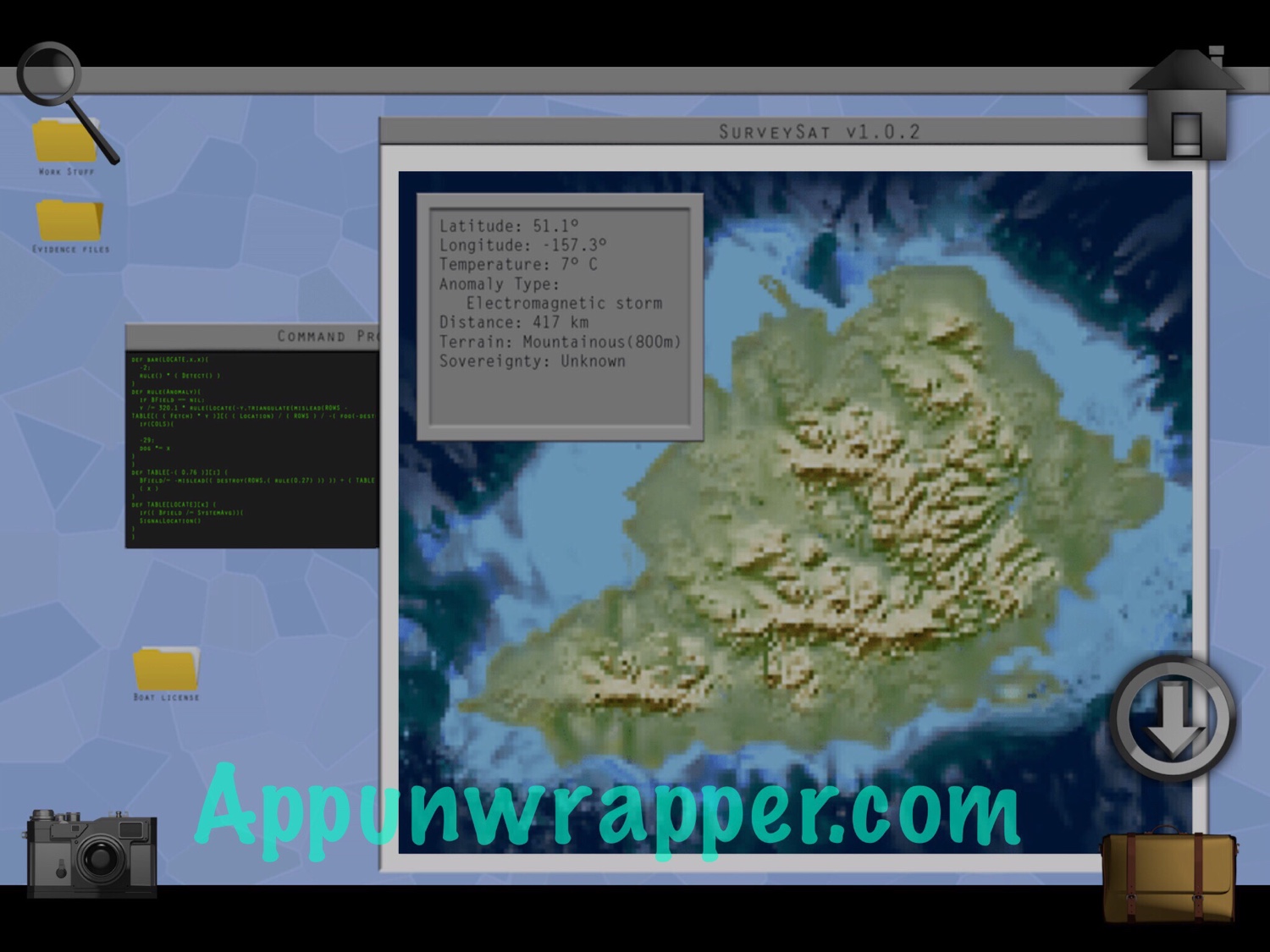 9. You can read everything on the bulletin board if you want. Then leave the trailer.
10. Go back to the boat and zoom in on the controls. You can plot a course on the right side. Enter the coordinates of the anomaly and then plot the course.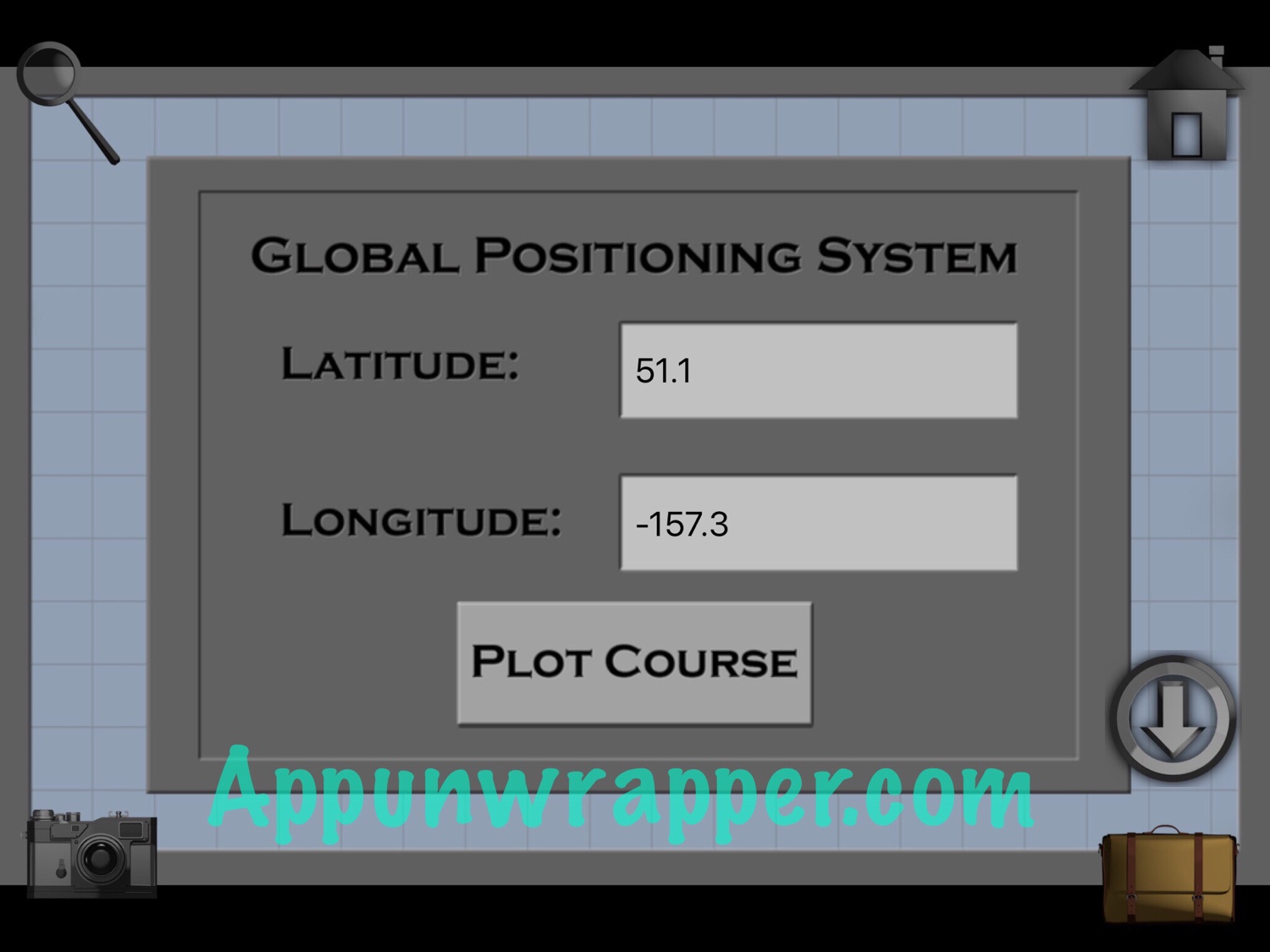 11. Tap on the steering wheel to head there. 11 hours later, you'll be in Alaska without any fuel left. Tap on the bed to sleep.
12. When you wake up, you see a figure in the window. He disappears! Leave the boat.
13. Leave the dock and continue on. Take the rope from the paddle boat.
14. Continue on. When you get to a fork in the road, take the left path.
15. Examine the crates on the right and take the crowbar.
Click on the little numbers below to continue to the next page of the walkthrough or click here.