NUTS – A Surveillance Mystery
By: Noodlecake / Joon, Pol, Char, Almut & Torfi
NUTS is a game about surveilling squirrels in Melmoth Forest to find out where their acorn stashes are located. It's not too difficult, though it requires some trial and error and can take longer if you guess wrong or take baby steps each day. If you get stuck, though, this walkthrough guide should help you. Feel free to ask for extra help in the comments section.
Walkthrough:
Chapter 1 | Chapter 2 | Chapter 3 | Chapter 4 | Chapter 5 | Chapter 6
Chapter 3, One, Two, Three:
1. This mission is a bit more complicated. Take the TV inside so you have three to use. You also have three cameras this time. Again, start at the X. You're following a gray squirrel. He starts inside a small cave and runs out, as you can see through my second camera.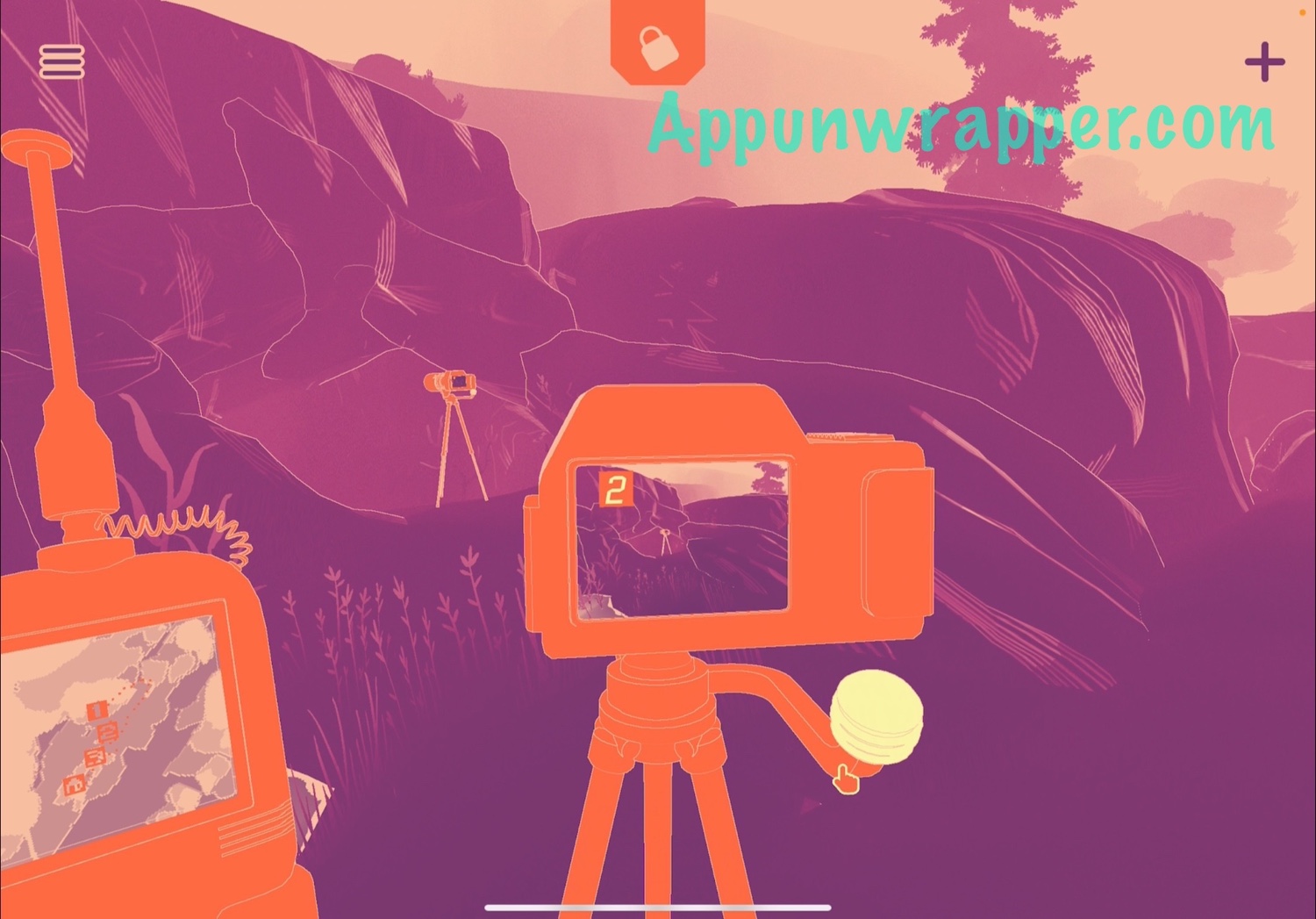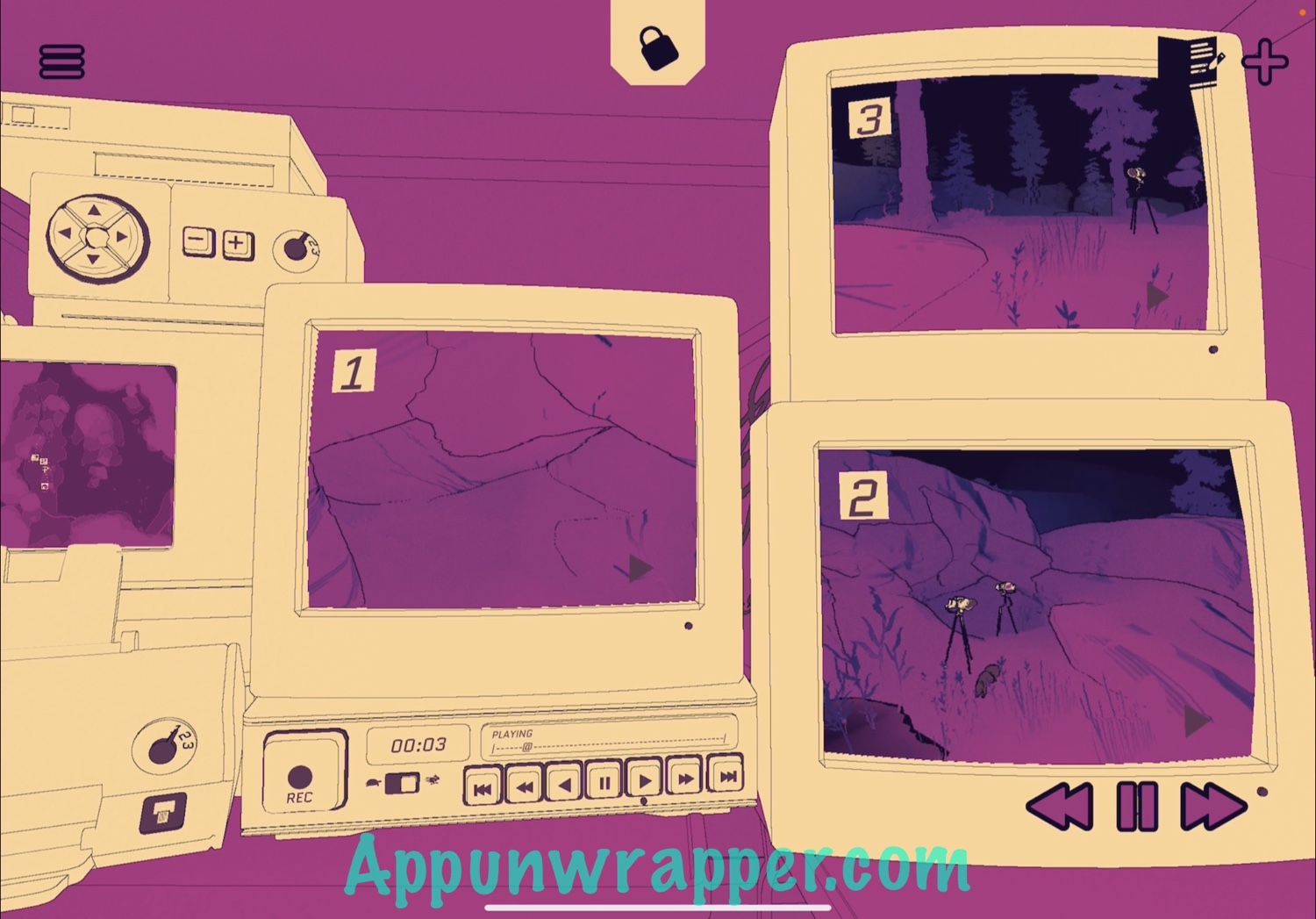 2. Follow him up some rocky structures. Eventually, you should find him congregating with two other squirrels, which are white. You can see them through my second camera again. There's also a tent in a tree behind them.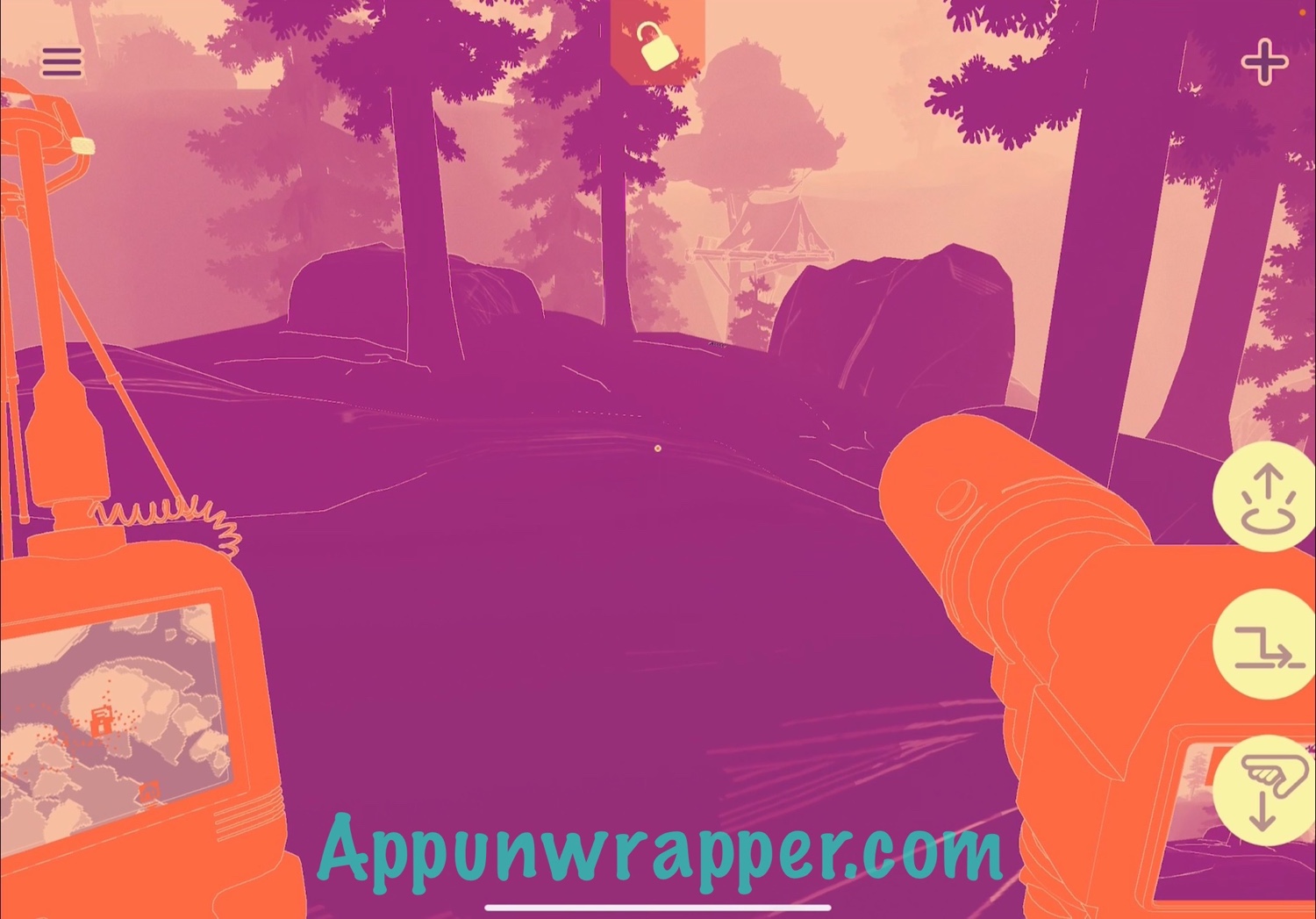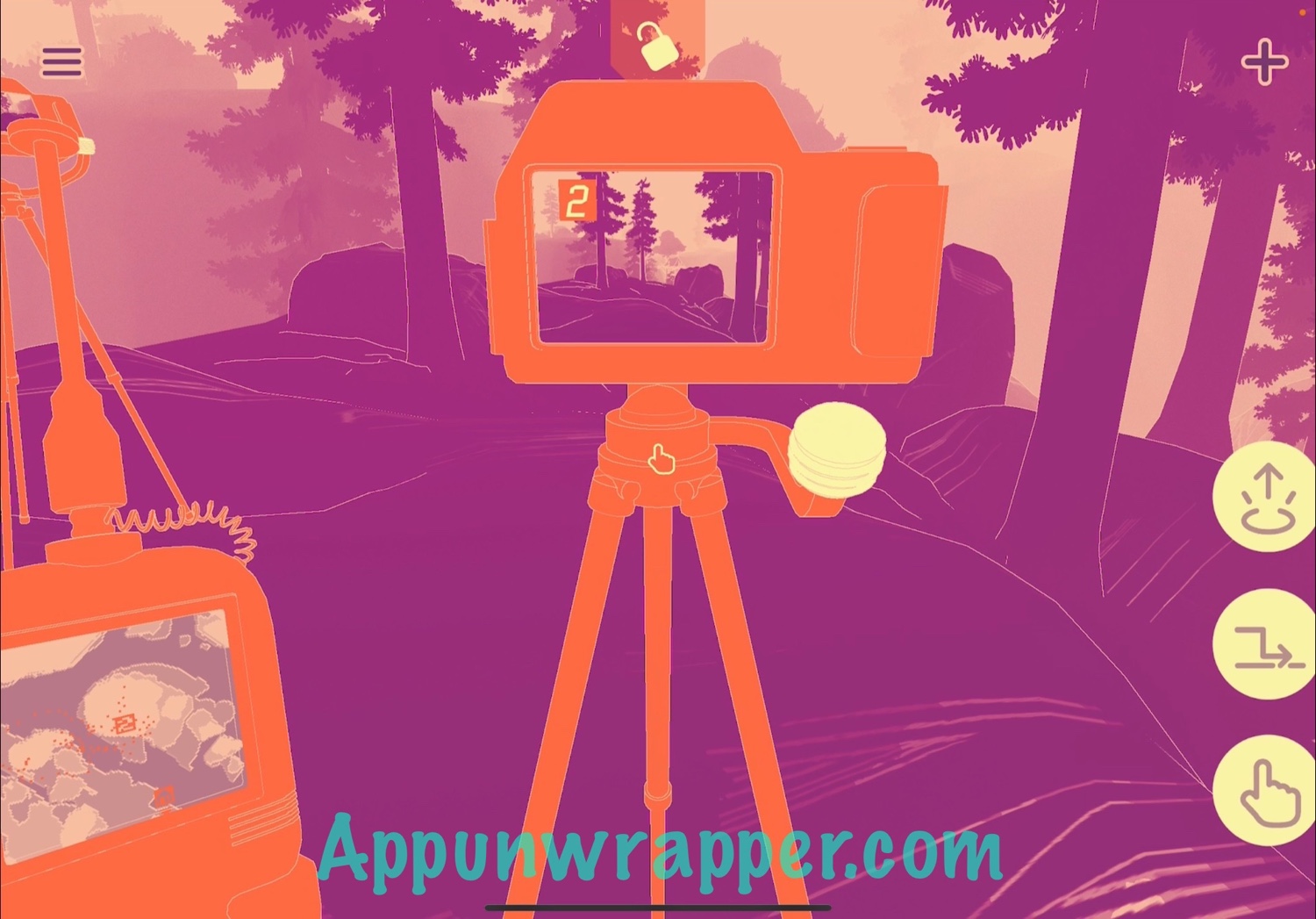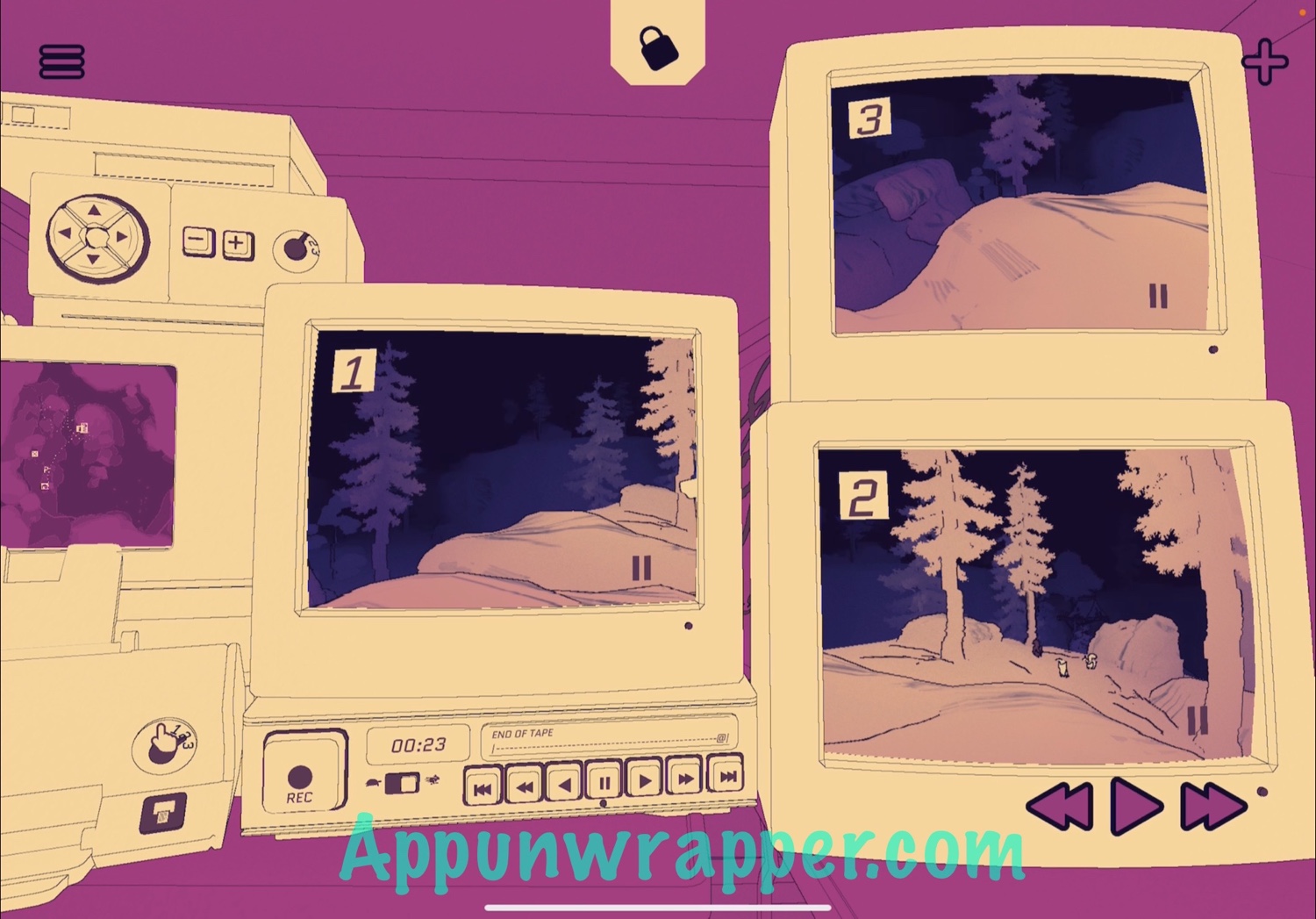 3. Fax the photo over to Nina and she'll ask you to work in reverse to figure out where the other two squirrels came from.
4. Track each of them and you'll find one coming from a tent in a tree, as seen on my second camera feed below.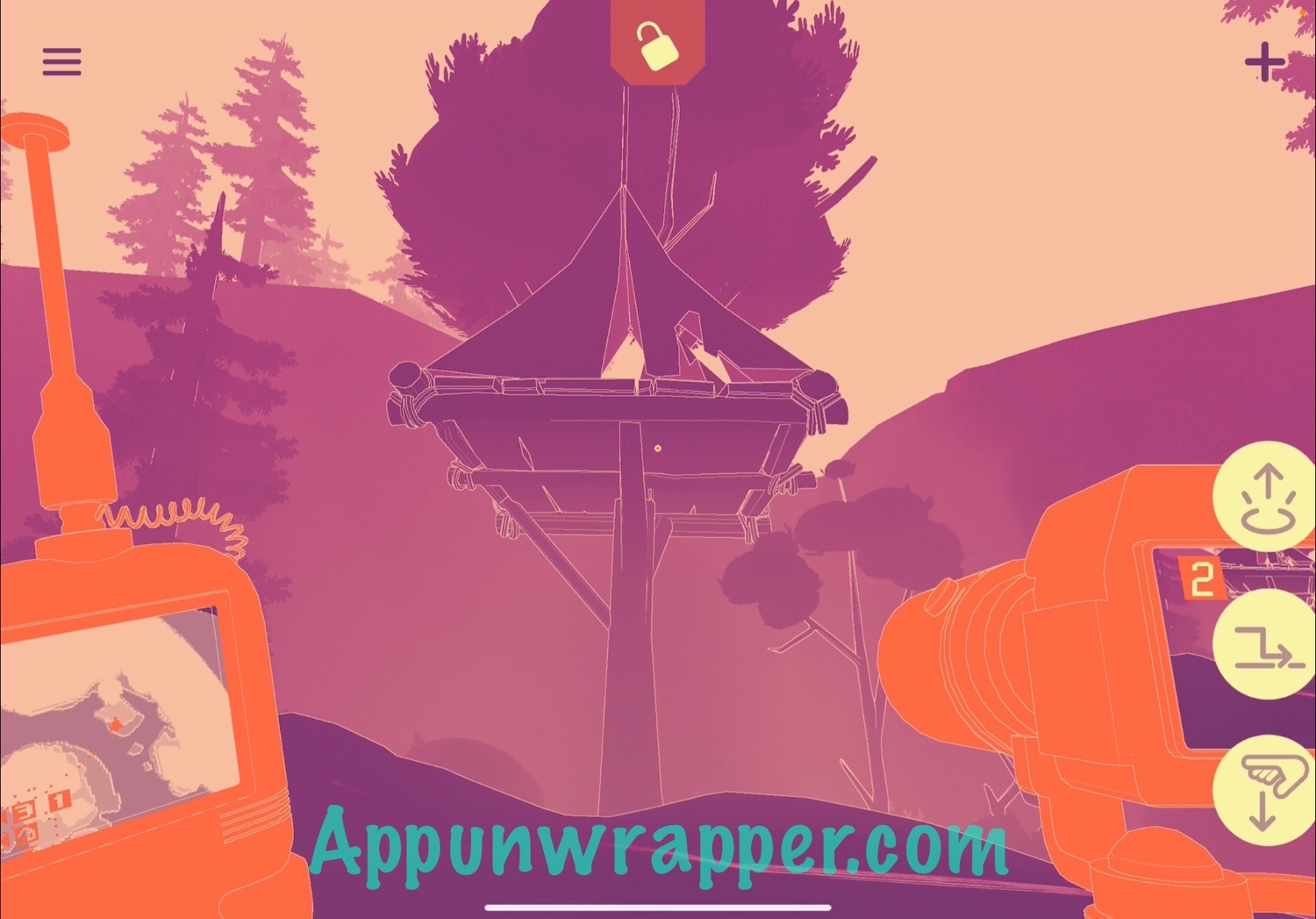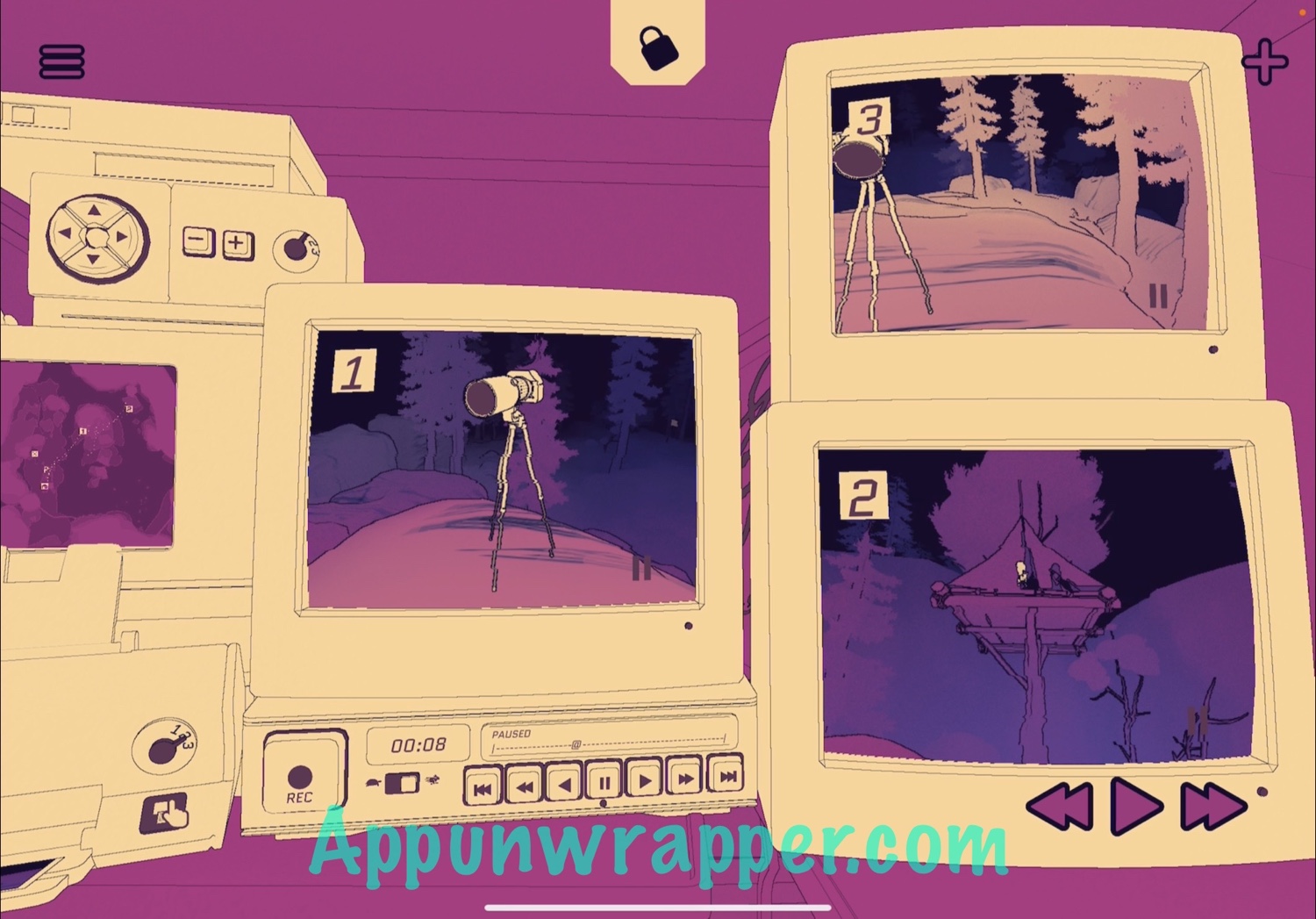 5. You'll find the other coming from the logging area, inside a hollowed out stump. You can see it on camera 1 below.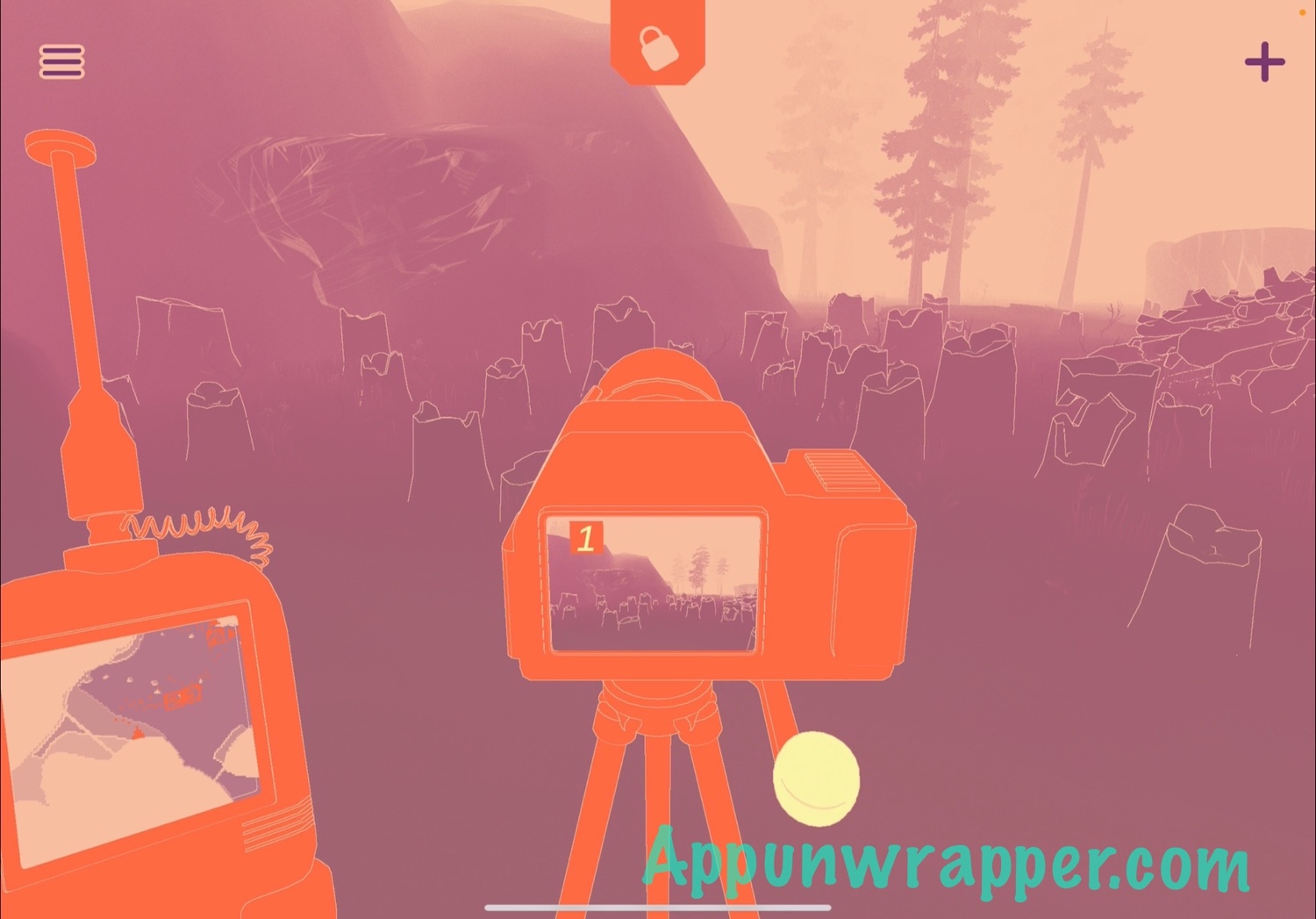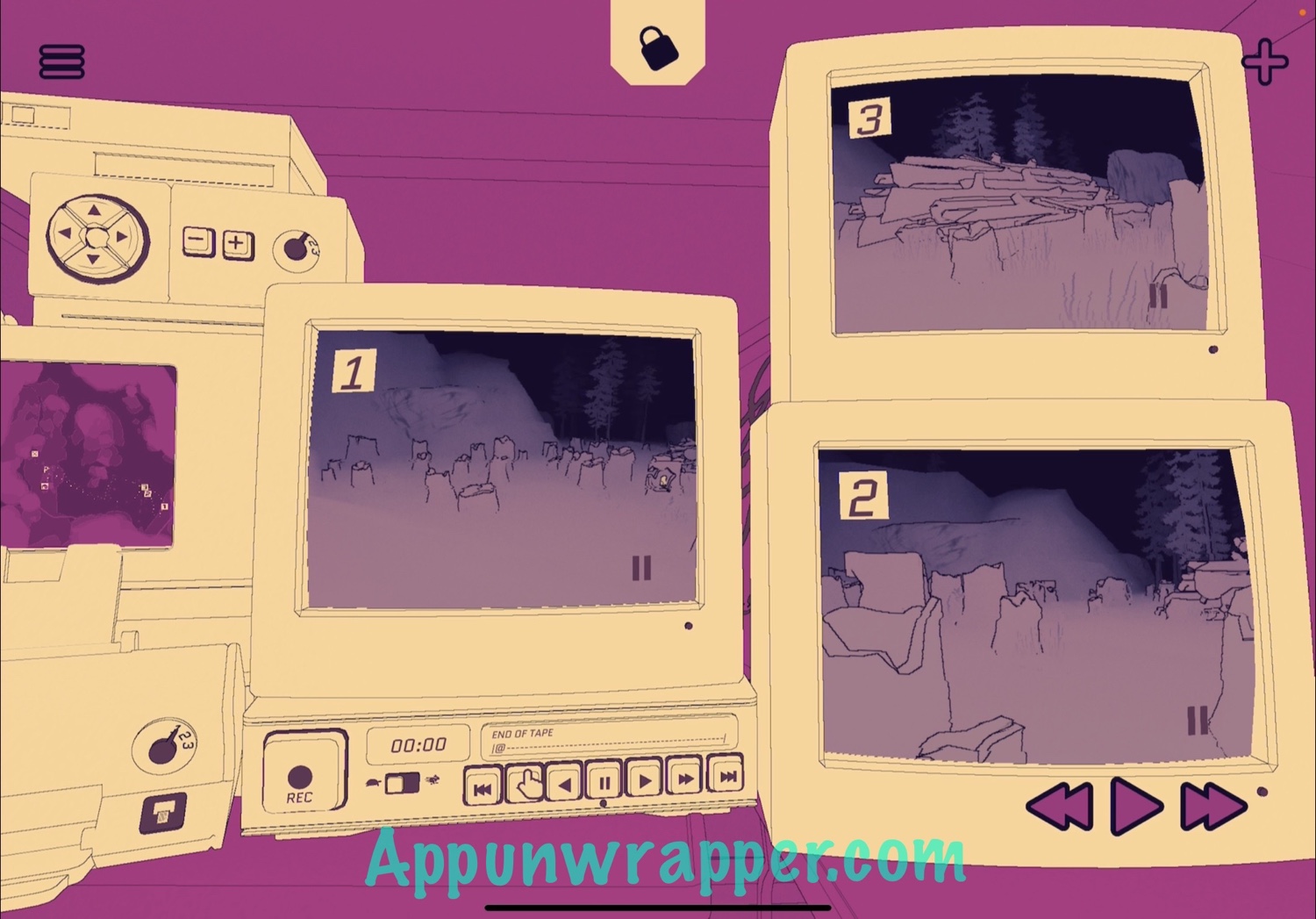 6. Don't miss the cassette tape by the chopped trees.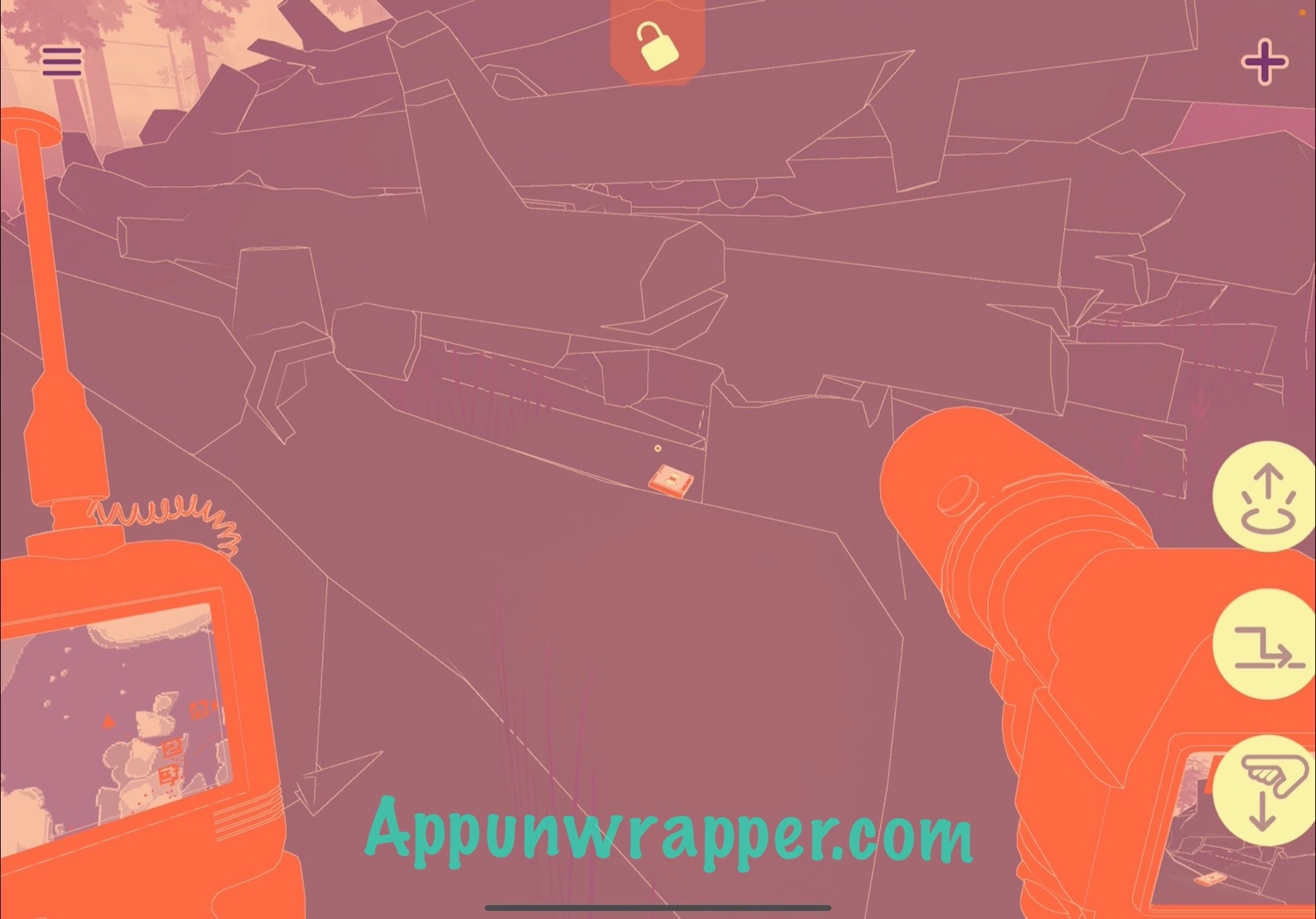 7. Go back to Nina and fax over the photos. Answer the phone to talk to her and complete the chapter.
Click on the little numbers below to continue the walkthrough for Chapter 4 or click here.
***
Note: Sometimes a promo code is provided for a game, but it does not affect the review in any way. At AppUnwrapper, we strive to provide reviews of the utmost quality.

Check out my recommended list for other games you might like.

If you like what you see on AppUnwrapper.com, please consider supporting the site through Patreon. Every little bit helps and is greatly appreciated. You can read more about it here. And as always, if you like what you see, please help others find it by sharing it.

I also offer affordable testing and consulting for iOS developers.

COPYRIGHT NOTICE © AppUnwrapper 2011-2020. Unauthorized use and/or duplication of this material without express and written permission from this blog's author is strictly prohibited. Links may be used, provided that full and clear credit is given to AppUnwrapper with appropriate and specific direction to the original content.