NUTS – A Surveillance Mystery
By: Noodlecake / Joon, Pol, Char, Almut & Torfi
NUTS is a game about surveilling squirrels in Melmoth Forest to find out where their acorn stashes are located. It's not too difficult, though it requires some trial and error and can take longer if you guess wrong or take baby steps each day. If you get stuck, though, this walkthrough guide should help you. Feel free to ask for extra help in the comments section.
Walkthrough:
Chapter 1 | Chapter 2 | Chapter 3 | Chapter 4 | Chapter 5 | Chapter 6
Chapter 1, The Interview:
You can watch my video for Chapter 1 or continue below for the step-by-step guide.
1. This chapter takes place at the entrance to Melmoth Forest. There's a red arrow in front of you head in the direction it's pointing and follow the path. You'll know you're going the right way if the narrator starts speaking.
2. You should pass a sign and then enter a clearing with a "caravan," aka a tractor trailer. While here, first try to open the back door of the caravan. It's locked, but your journal will tell you to look around for a key. The key is taped to the glass at the toll booth, along with a note from Simon. He asks you to fire up the generator.
3. Carry the keys back to the caravan door and use them to open it. Head inside. Your notebook should inform you that the power's off, but Simon mentioned a generator.
4. Leave the caravan. Find the generator and pull the handle to try and turn it on. It's empty!
5. Find the gas can and pick it up. Carry it over to the generator and then "drop" it to fill the generator with gas. Then pull the the handle again to start it up.
6. Once inside the caravan again, find the piece of paper that says FAX THIS on it. Grab it and carry it over to the fax machine and drop it in. The phone will ring. Answer it and follow Nina's instructions.
(Achievement Alert!: After using the fax machine, you should get the Your first fax! achievement.)
6. Pick up the camera, like she asks. Then leave the caravan and use the camera (in the upper right menu) to snap a photo of the whole caravan from the outside.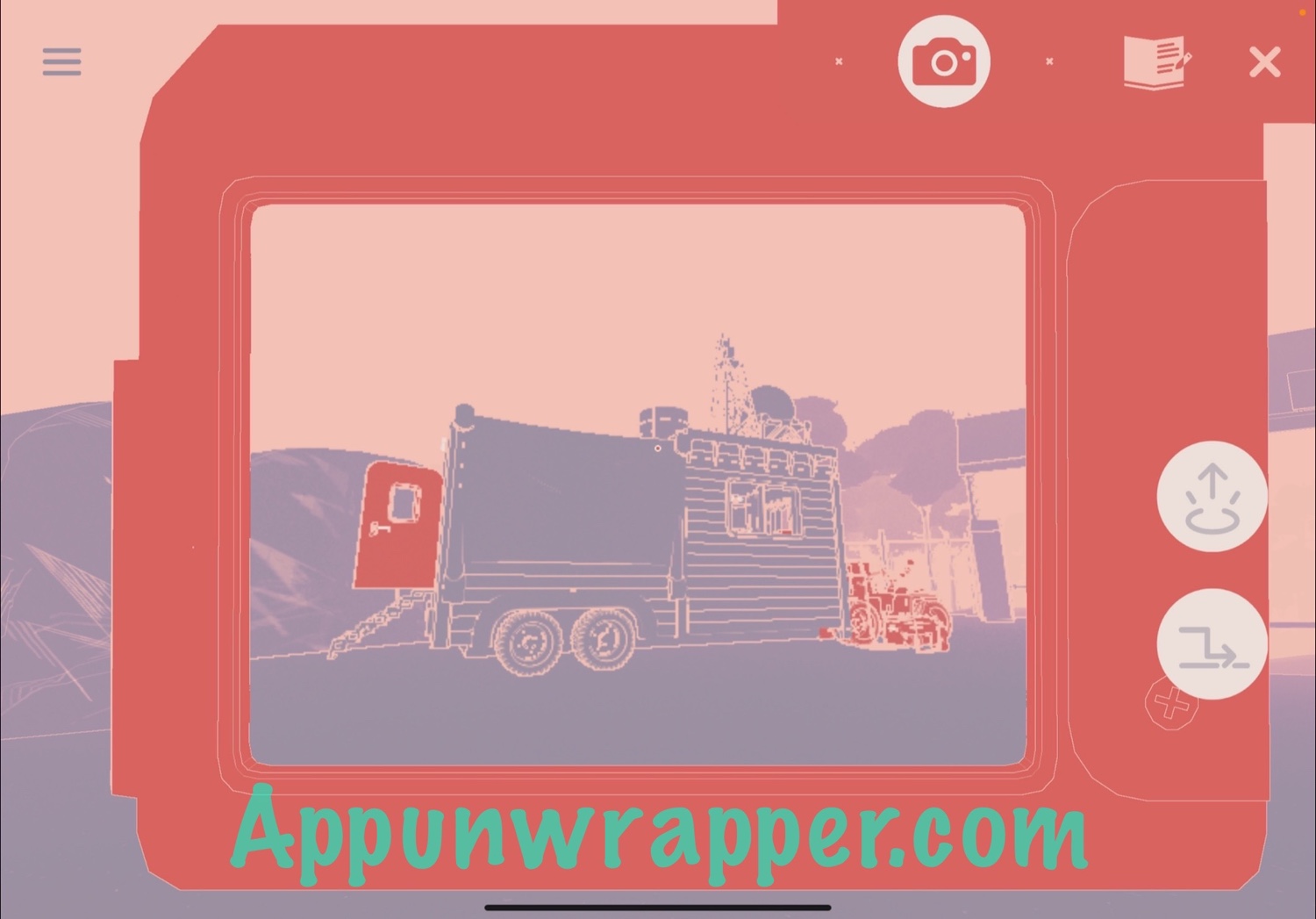 7. Go back inside and open your journal. Go to the fax machine and take the photo of the caravan out of your journal and fax it to Nina. If you can't get it out, tap the lock at the top of the screen. Answer the phone and talk to Nina again to complete the first chapter.
(Achievement Alert!: After completing the tutorial, you should get the Work safety achievement.)
Click on the little numbers below to continue the walkthrough for Chapter 2 or click here.