Storyteller
By: Netflix / Daniel Benmergui / Annapurna Interactive
Storyteller is a puzzle game from Daniel Benmergui in which you need to create stories using comic panels. It's more fun to figure it out for yourself, but there are some tricky puzzles. So if you get stuck, you can use this walkthrough guide. It covers all the original content, plus the new Devilish update that adds more puzzles to solve, and well as adding the Devil to some existing levels. It also shows you how to get all the stamps, which are essentially achievements. Feel free to ask for extra help in the comments section.
Walkthrough:
See my guide for the Devil levels.
You can watch my video for the main game or continue below for individual solutions:
Chapter 1, Life and Death:
1. Love – Adam Starts Alone, Finds Love, and Dies Happy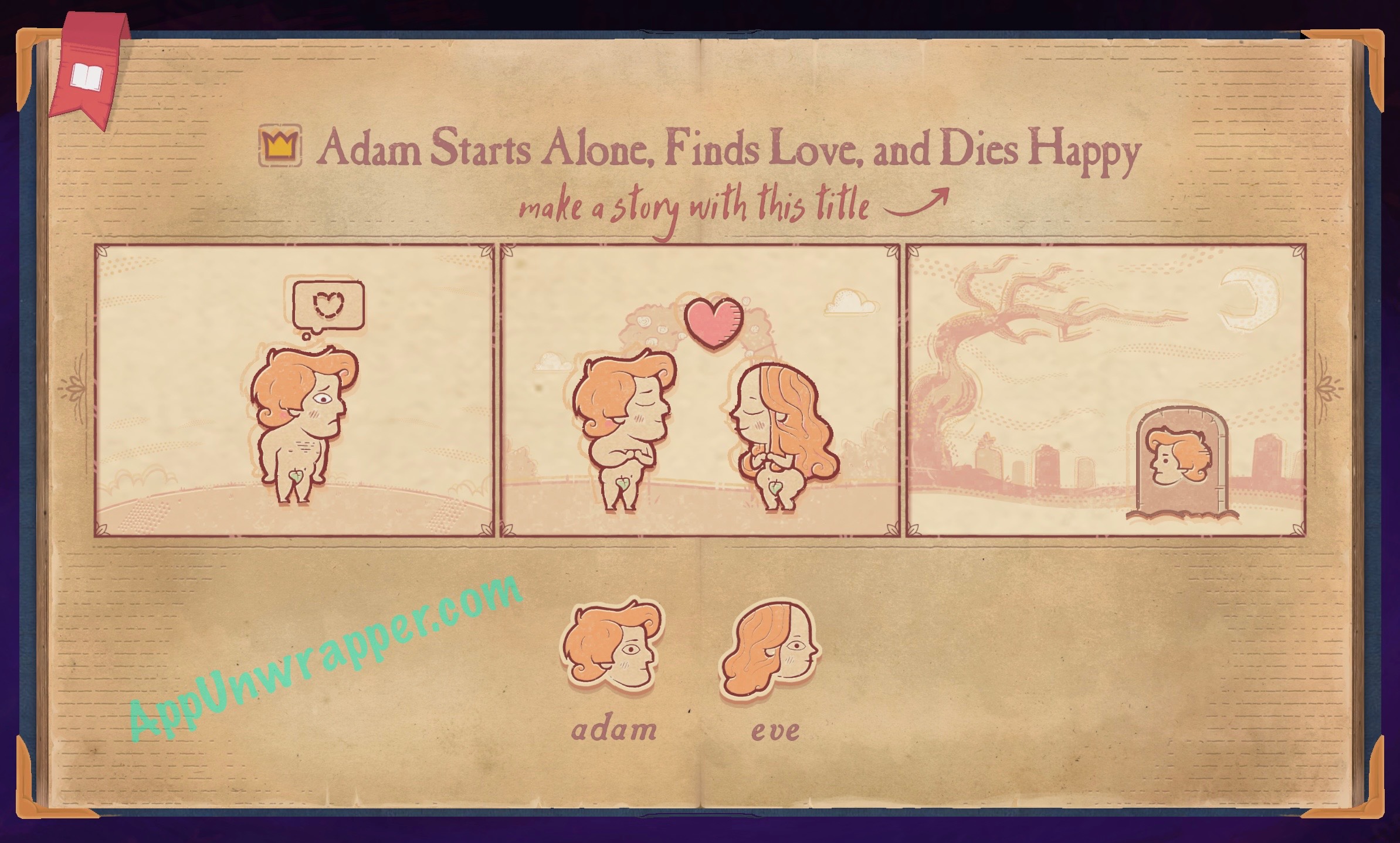 2. Heartbreak – Eve Dies Heartbroken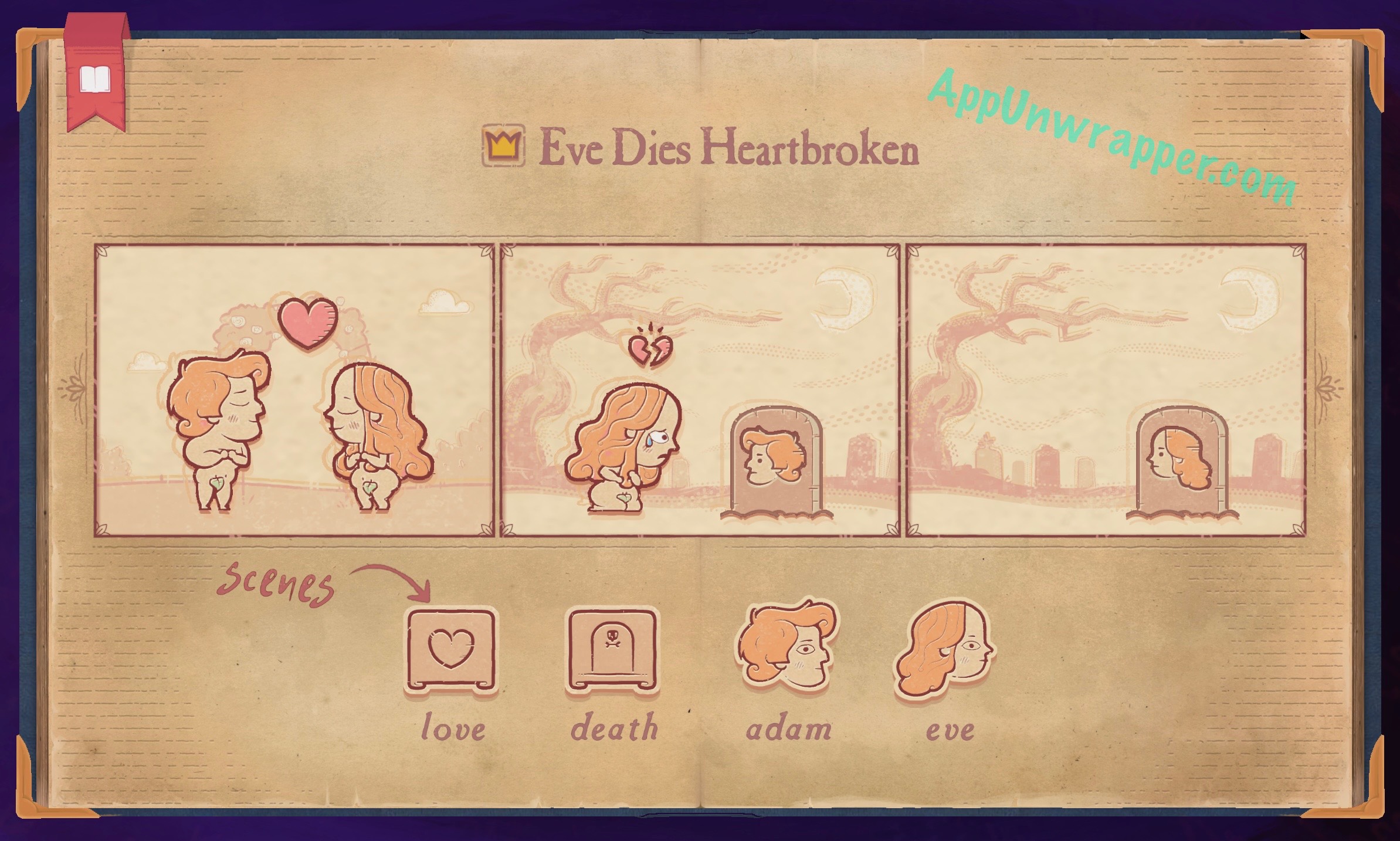 3. Afterlife – Seeing the Ghost of a Lover
4. Miracle – Heartbreak with a Happy Ending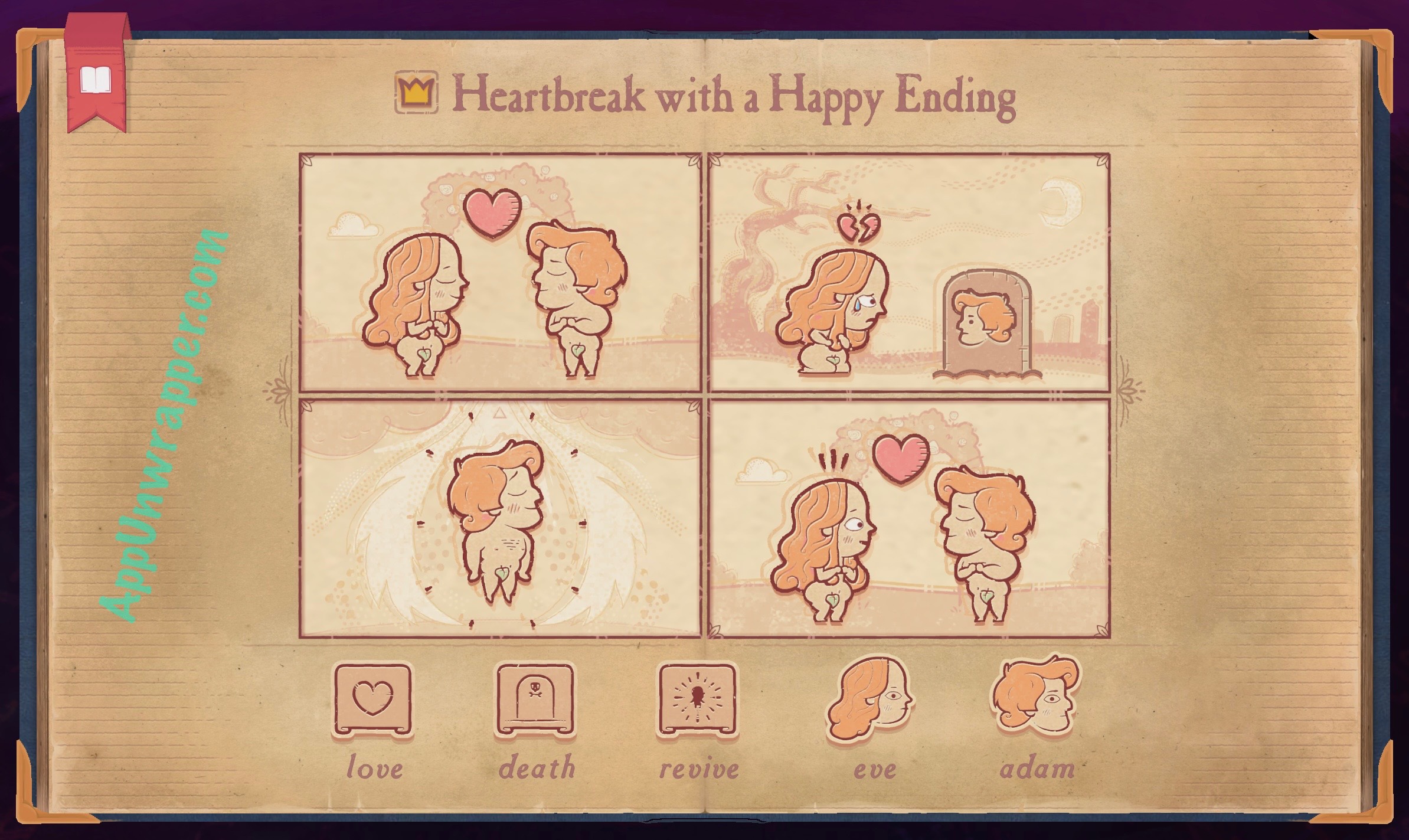 Chapter 2, Broken Hearts:
1. Recovery – A Heartbreak is Healed
(The characters are all bisexual here so go wild.)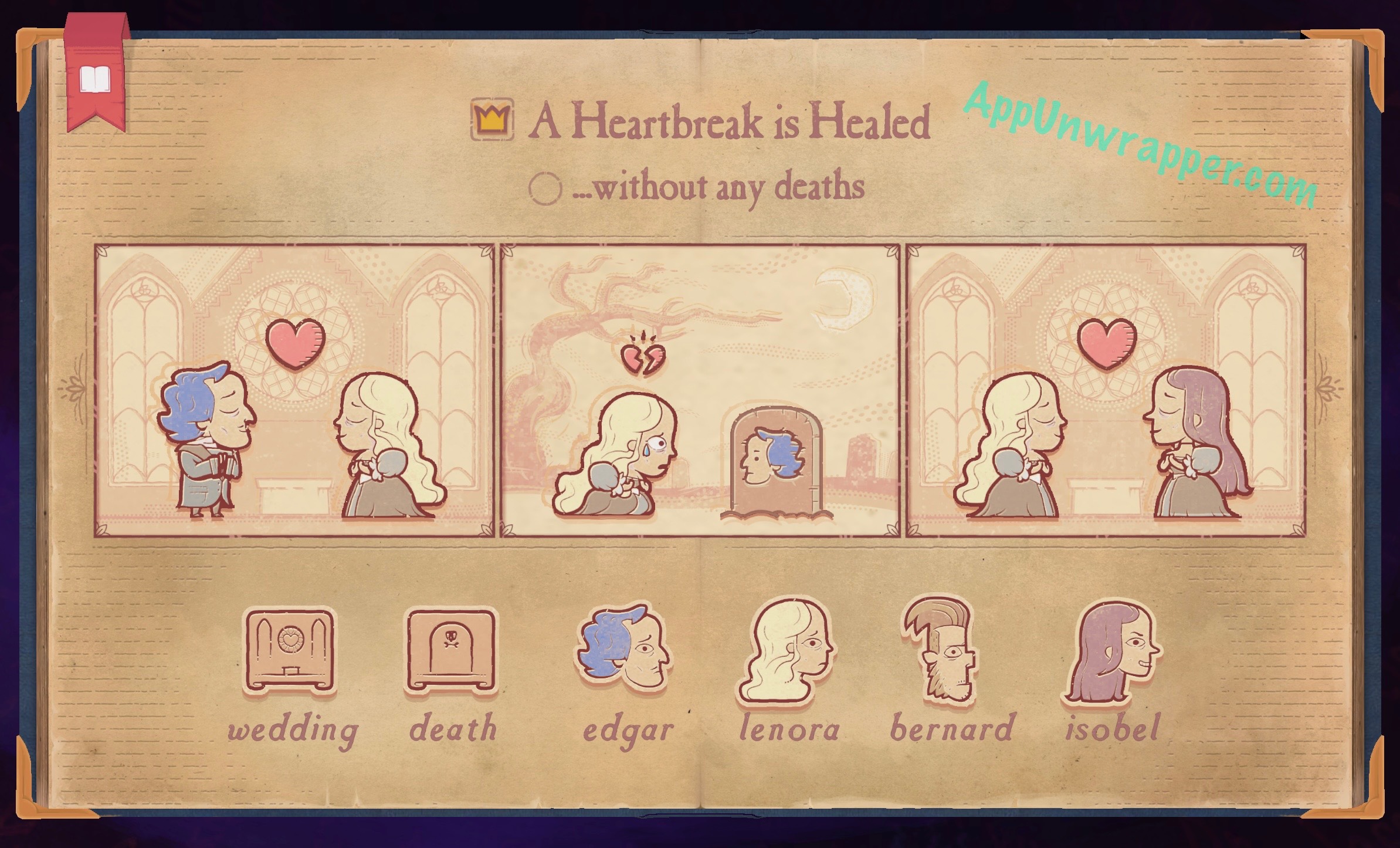 …without any deaths.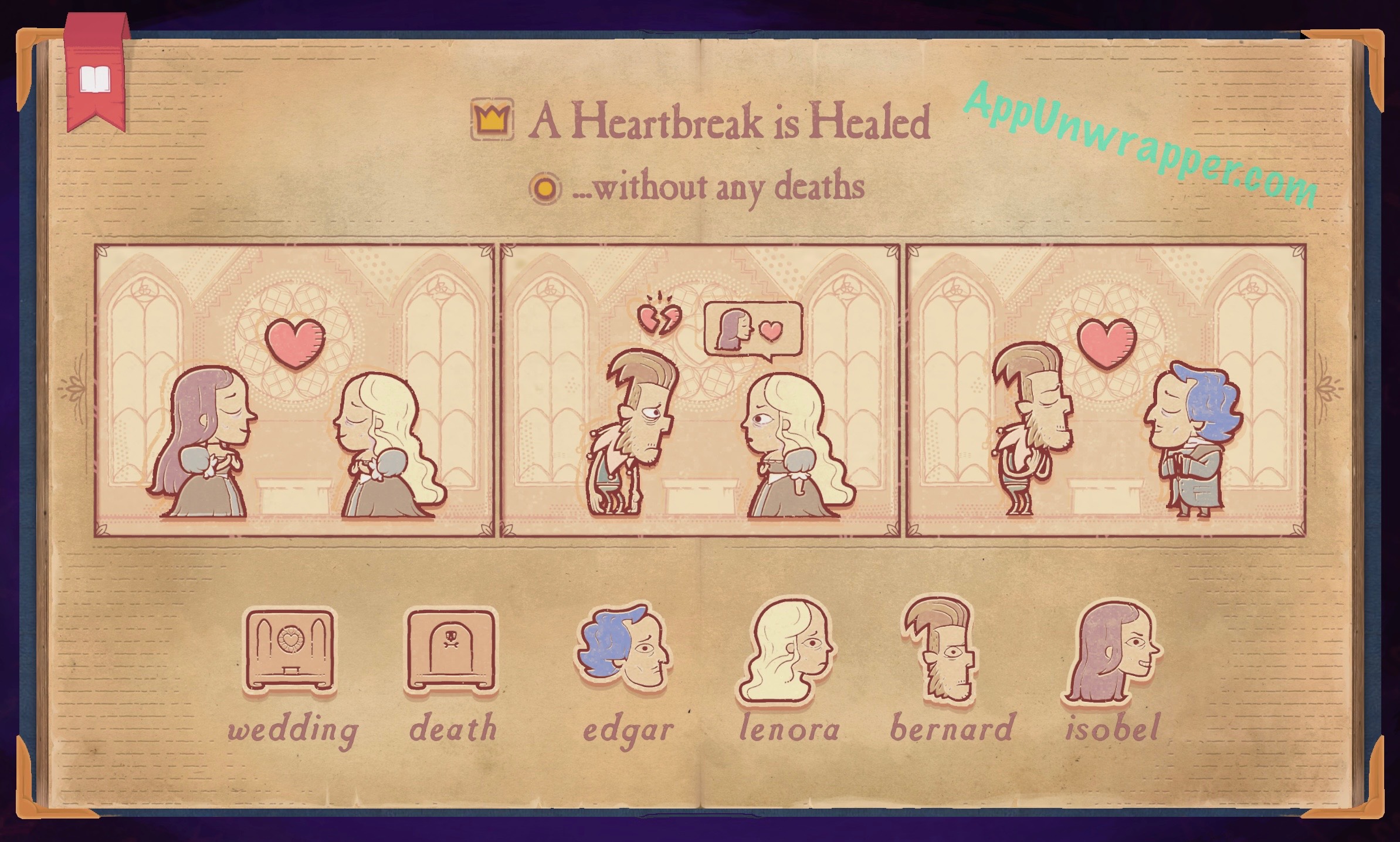 2. Dismay – Rejected by Own Spouse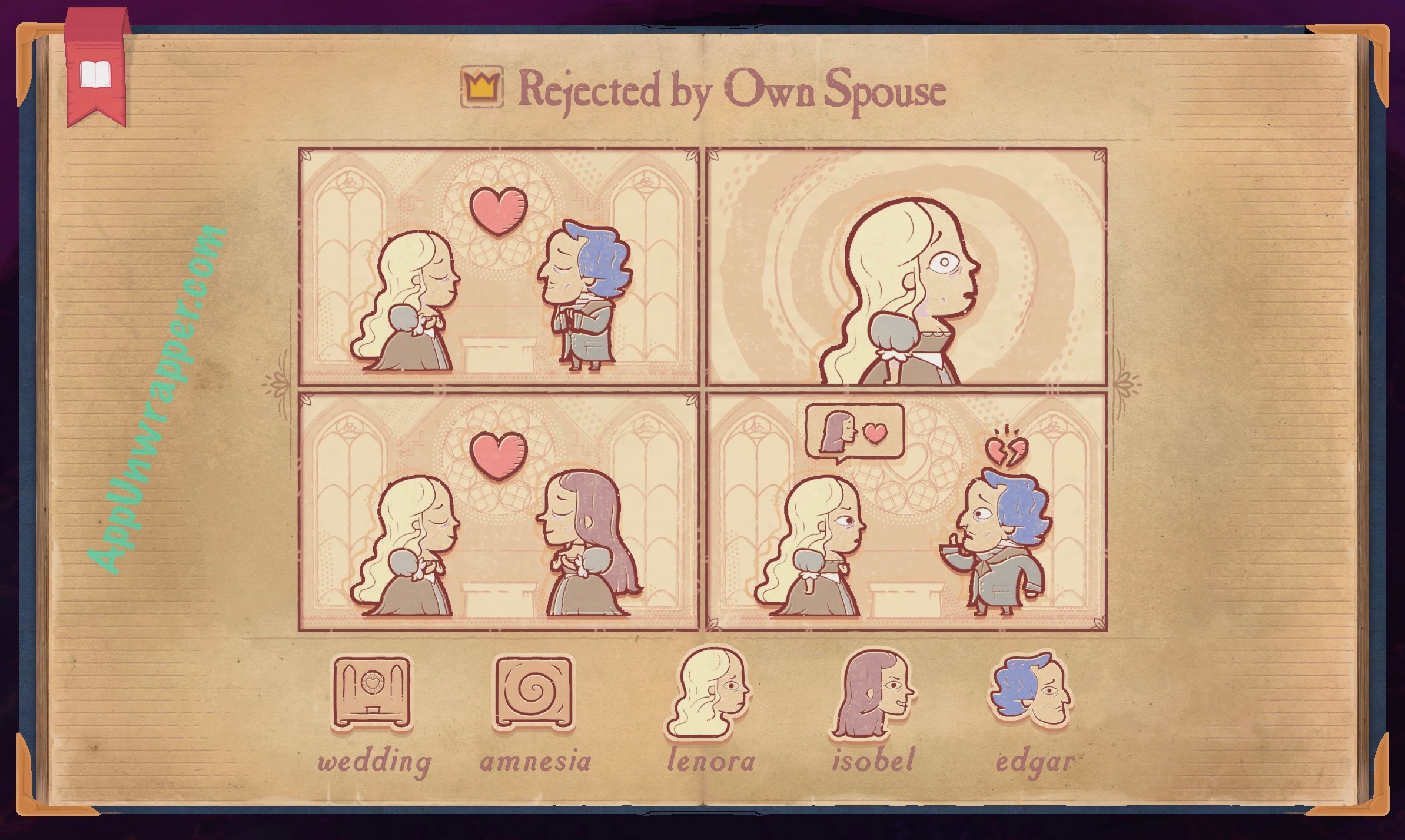 3. Unlucky – Everyone Rejects Edgar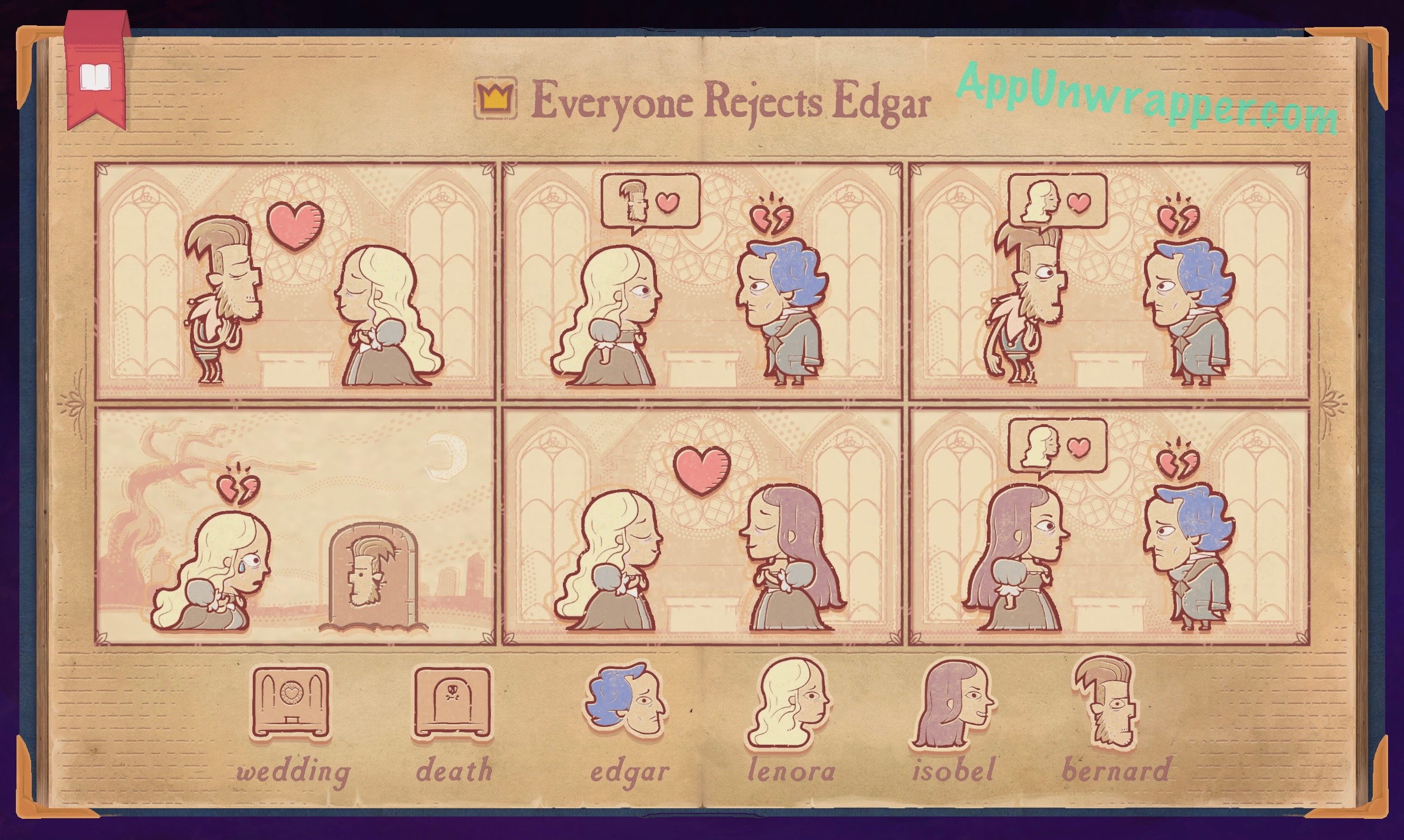 4. Grief – Surviving Spouses Find Comfort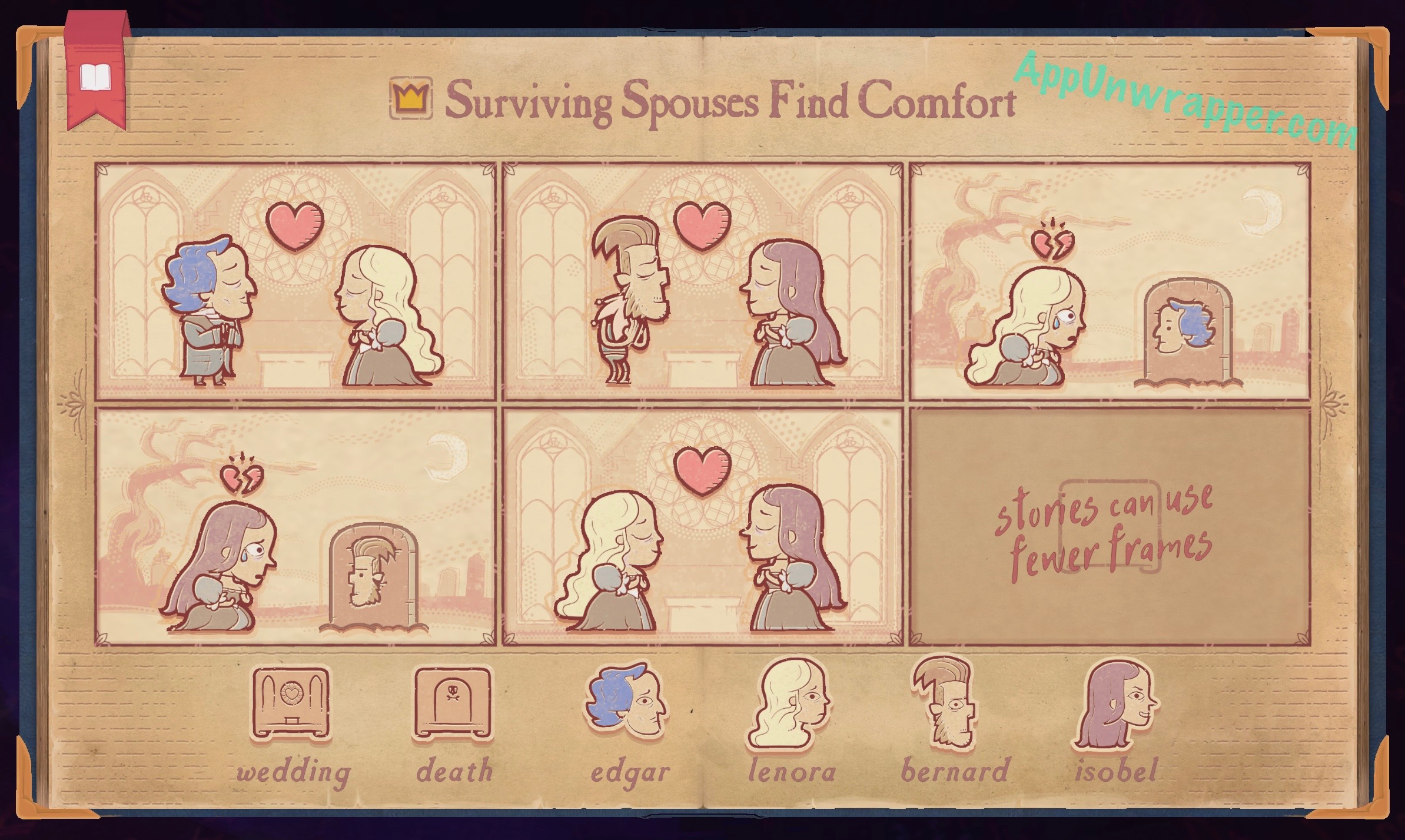 Chapter 3, Apparitions:
1. Revelation – Edgar Shocks Himself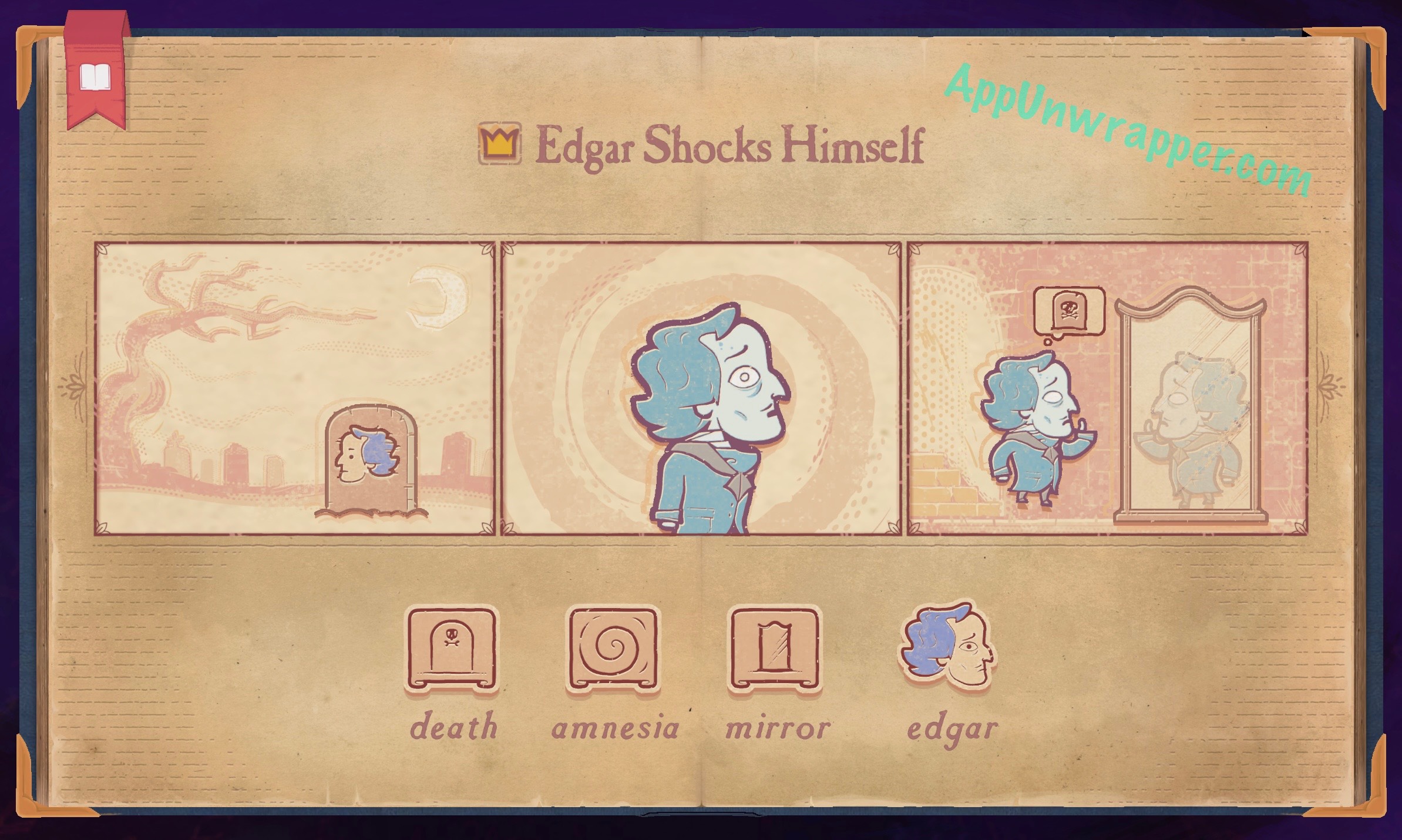 2. Reunion – Heartbroken Spouses are Reunited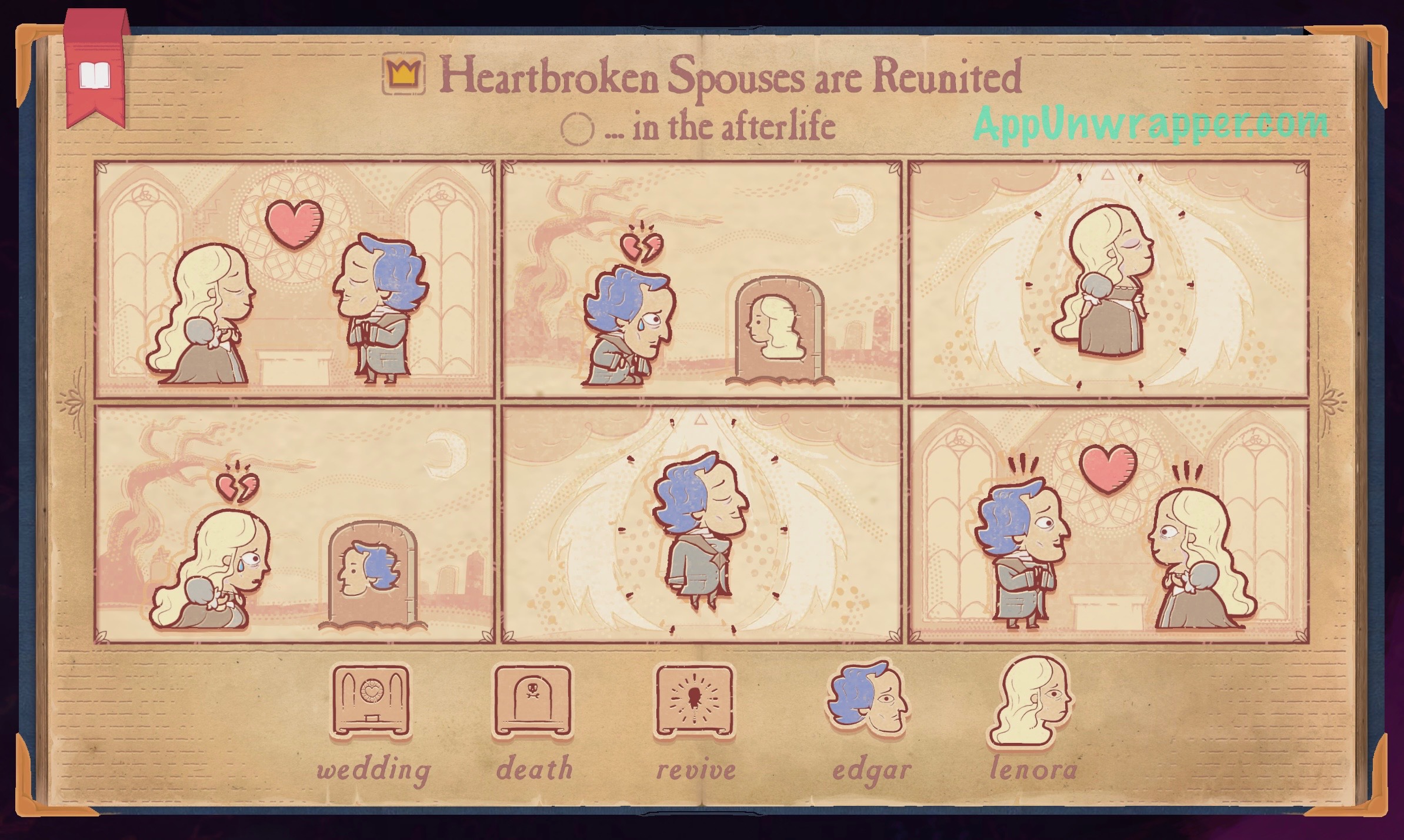 …in the afterlife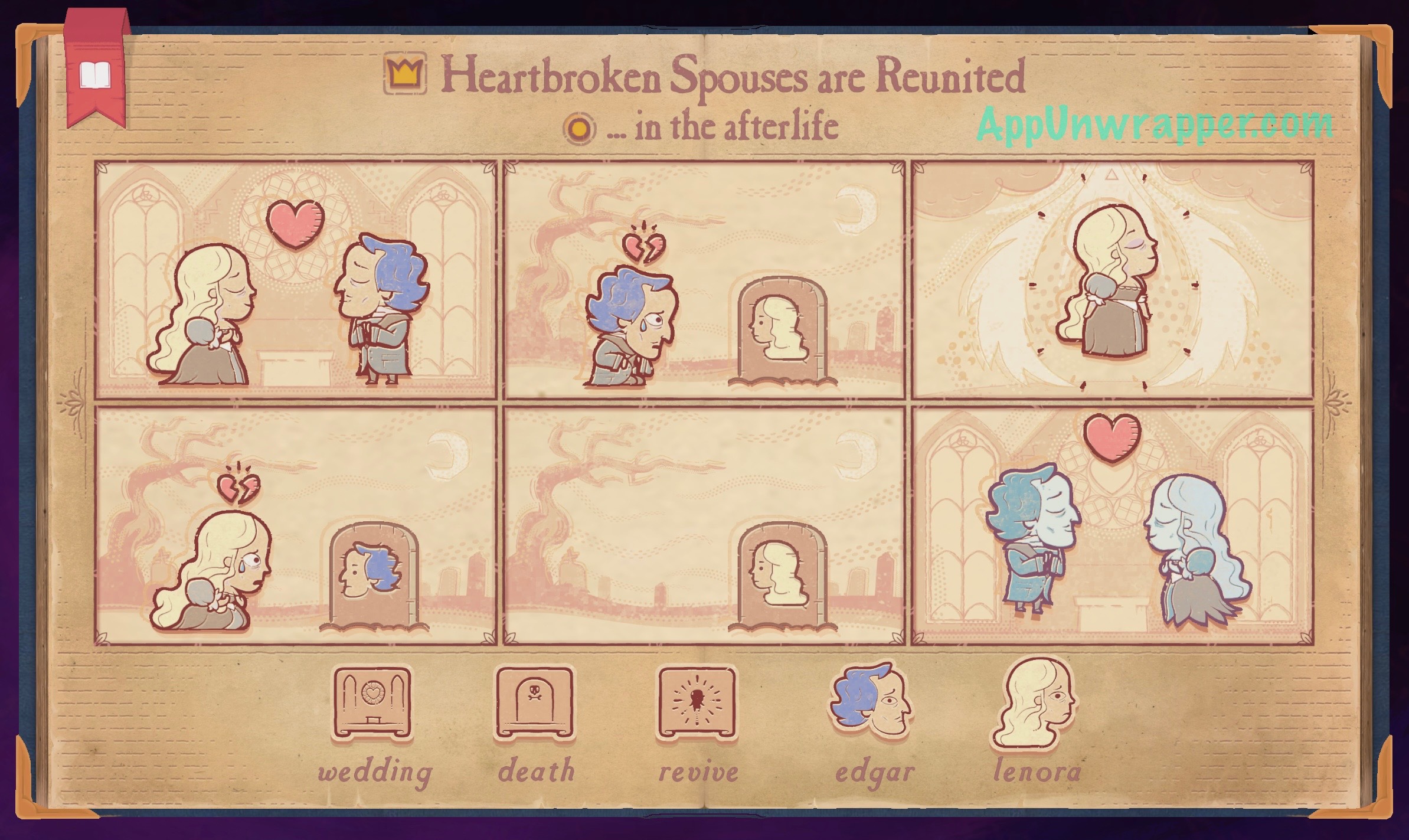 3. Calamity – Heartbreak for Everyone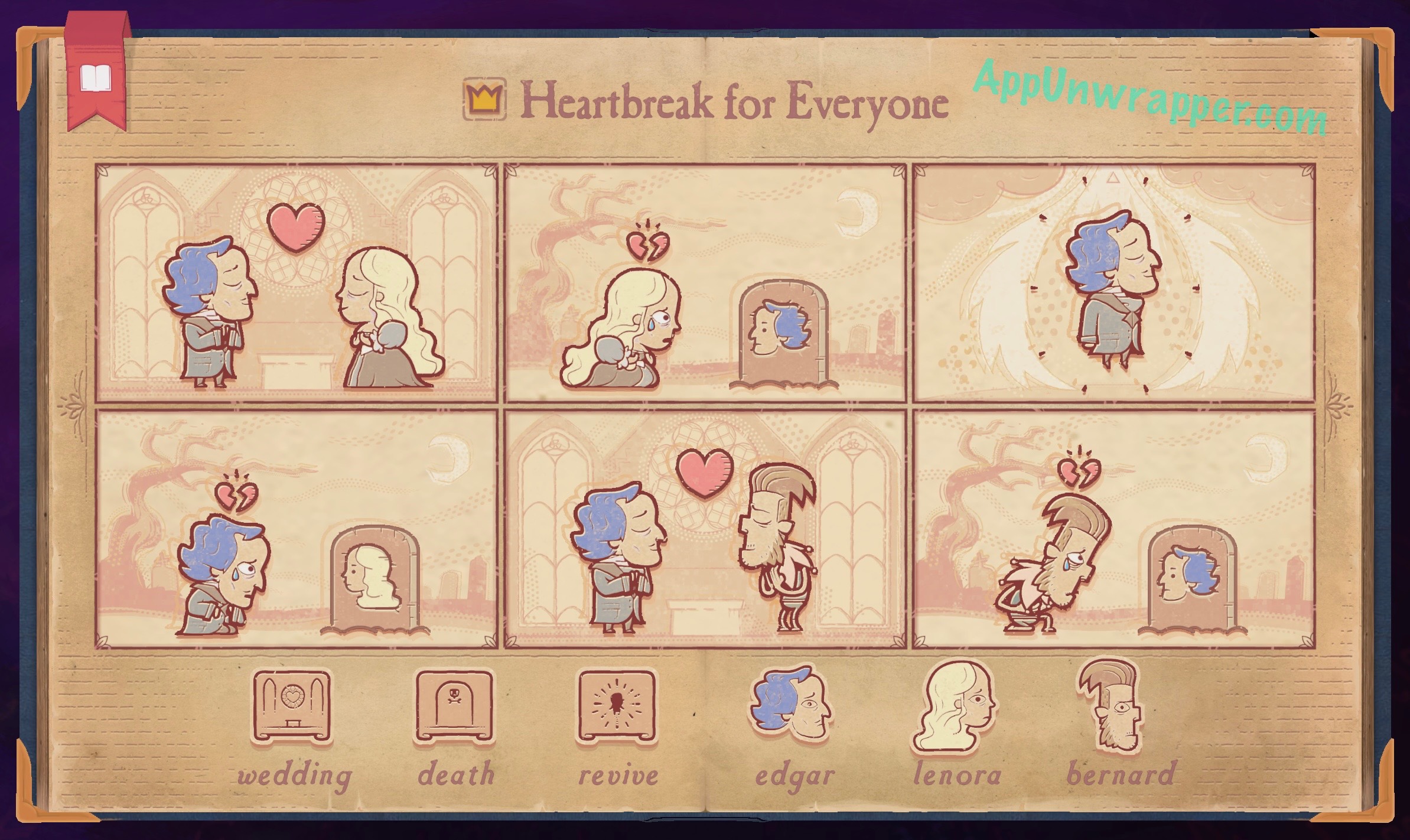 4. Aging – Old Heartbroken Dog Dies Happy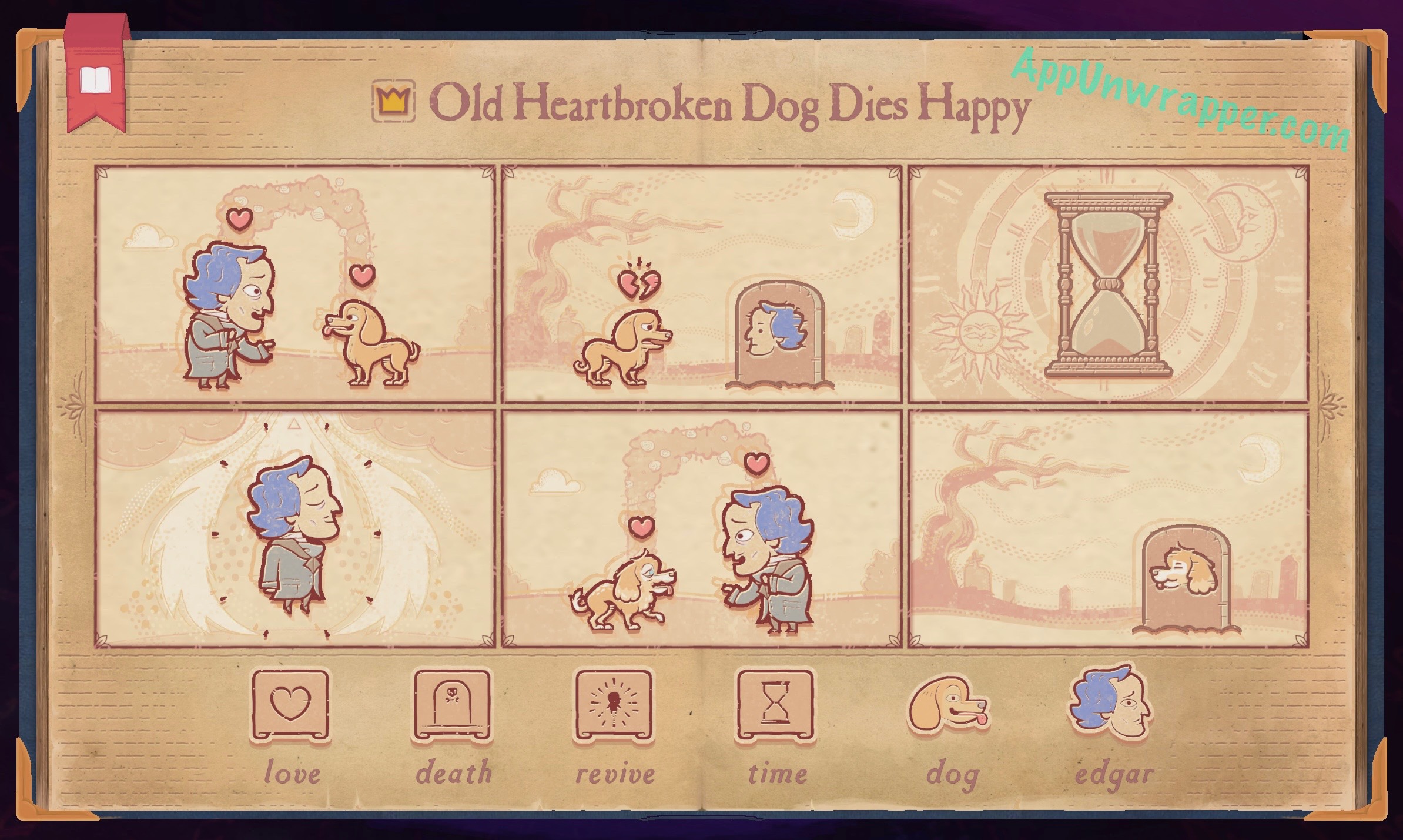 Chapter 4, The Cellar:
1. Poison – Lenora Drinks Poison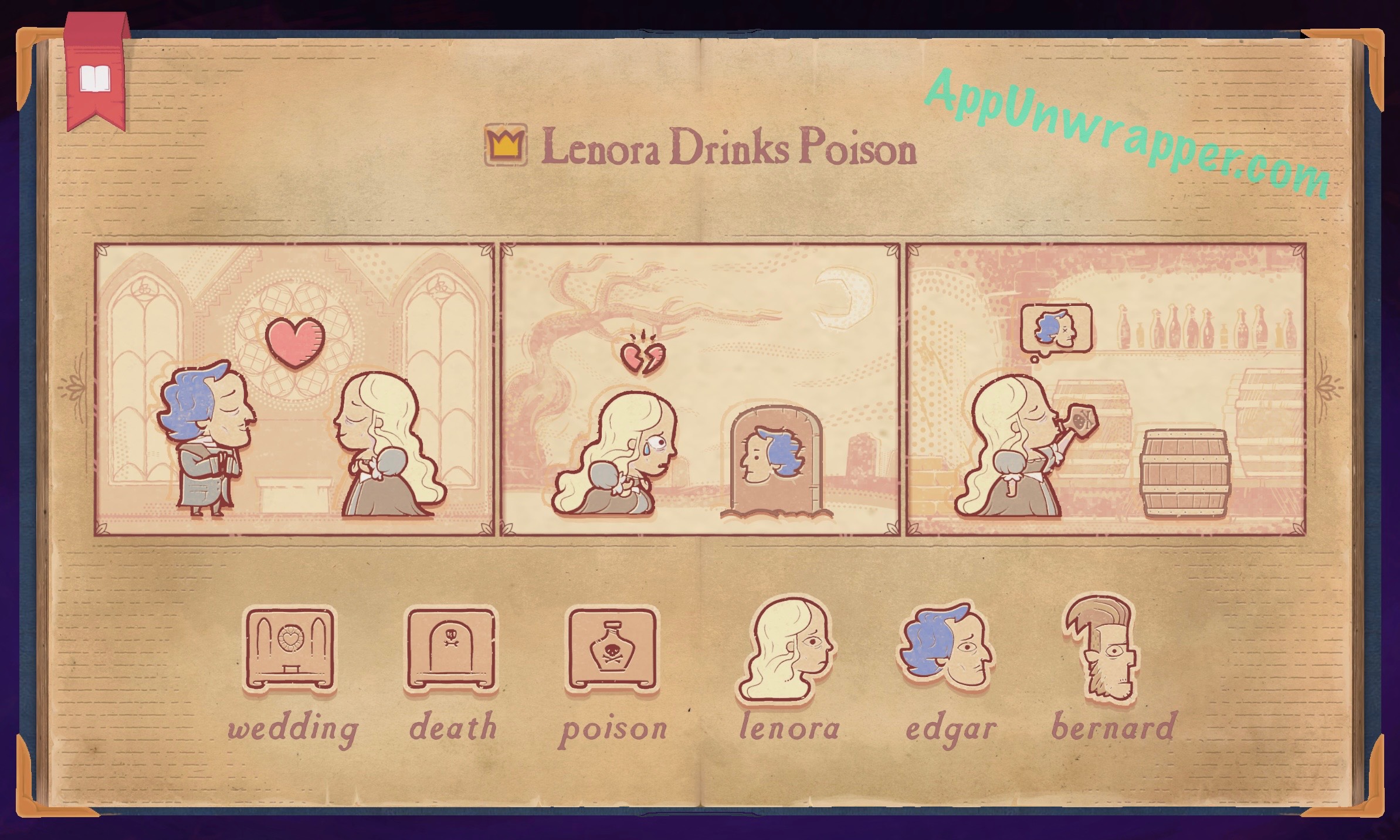 2. Tragedy – Double Poison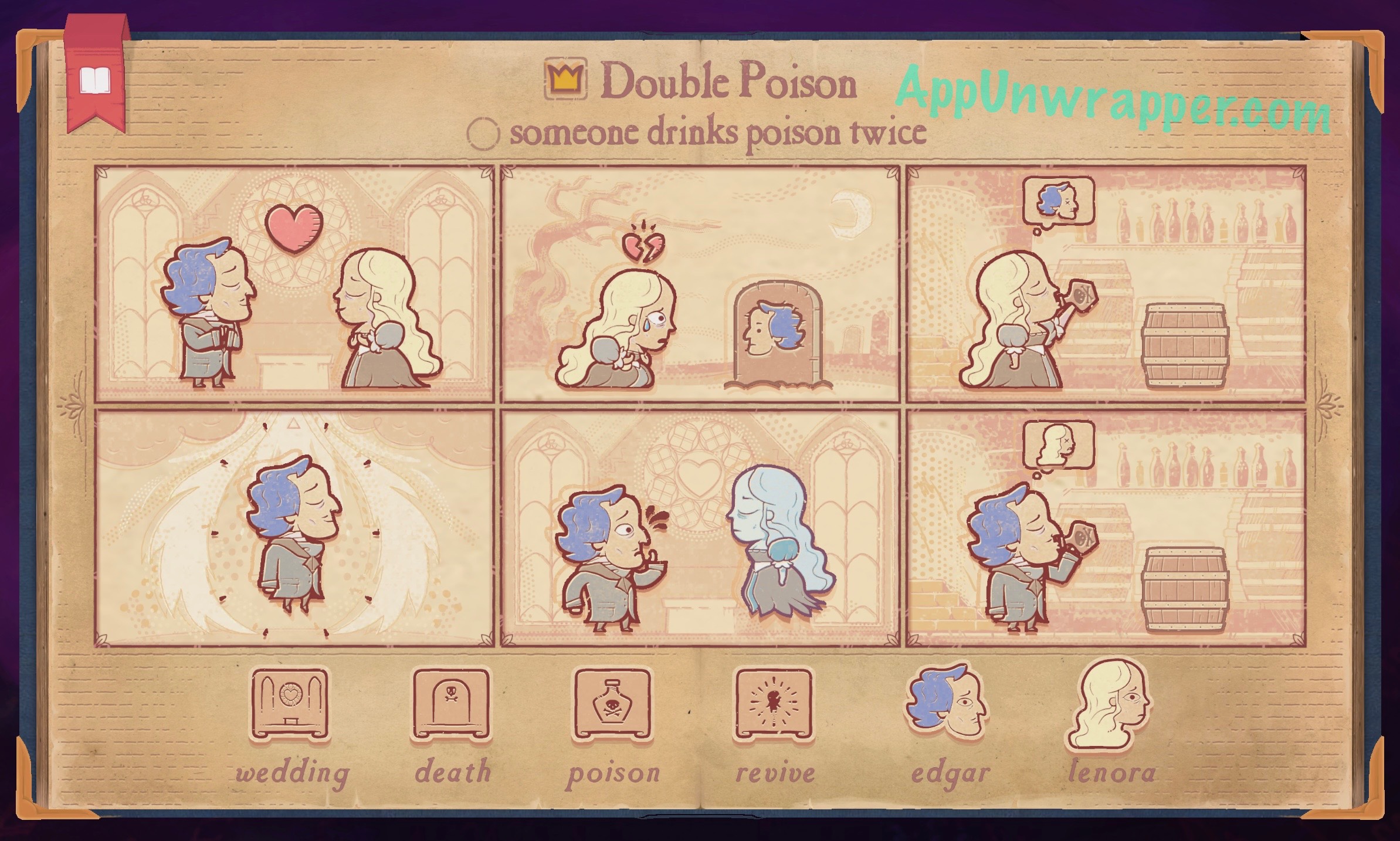 someone drinks poison twice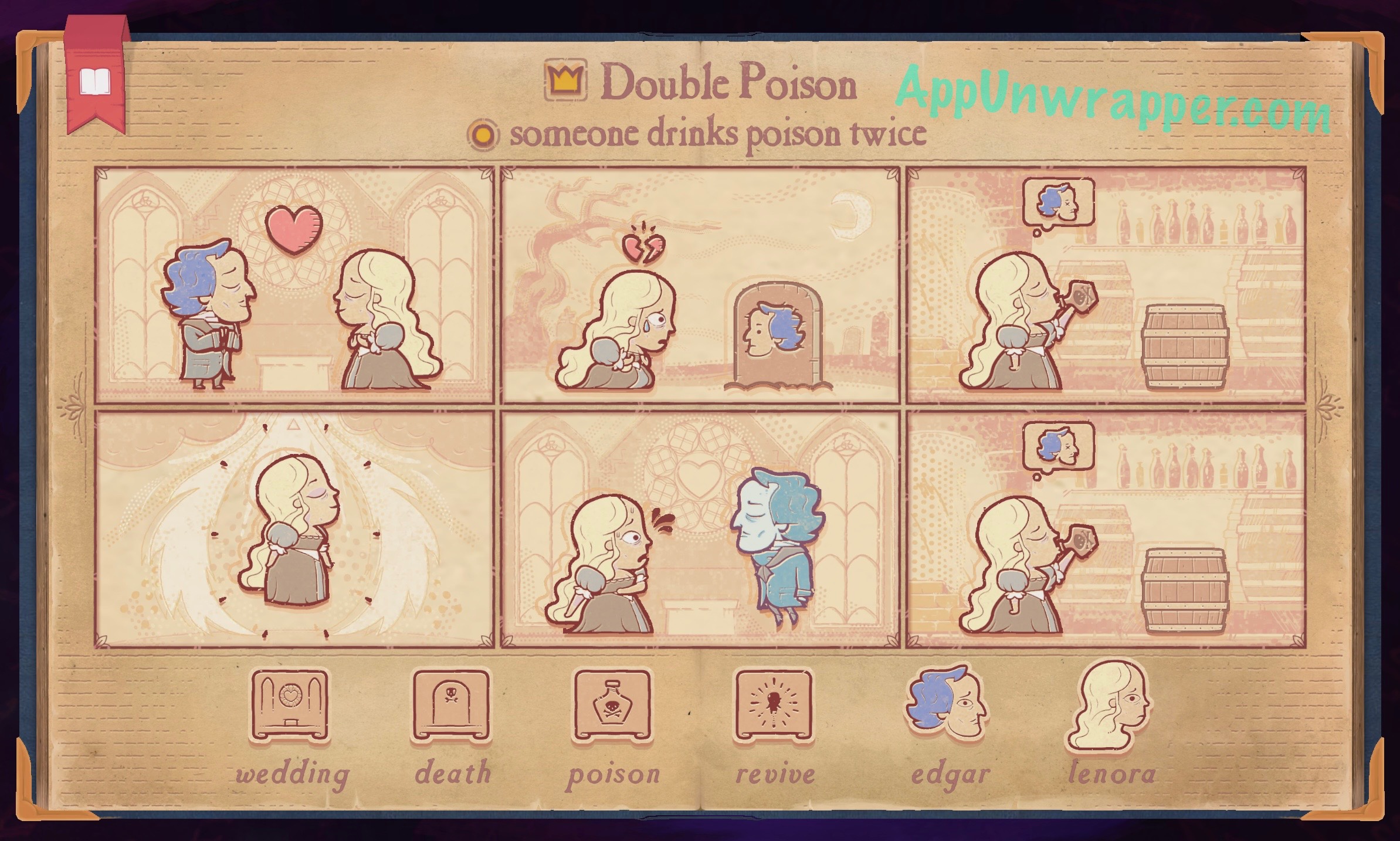 3. Haunt – Isobel is Haunted by Her Husband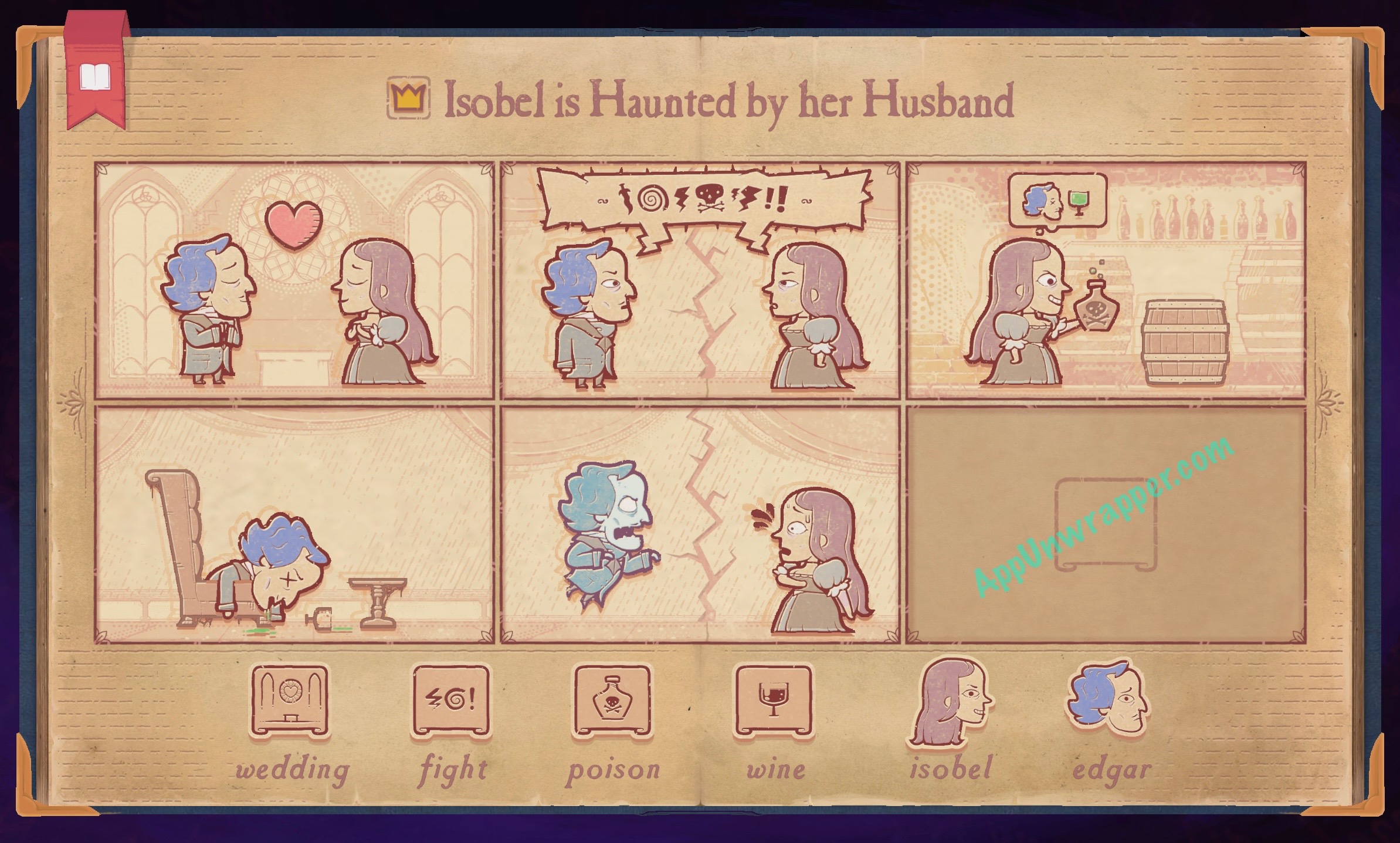 4. Envy – Murder of Jealousy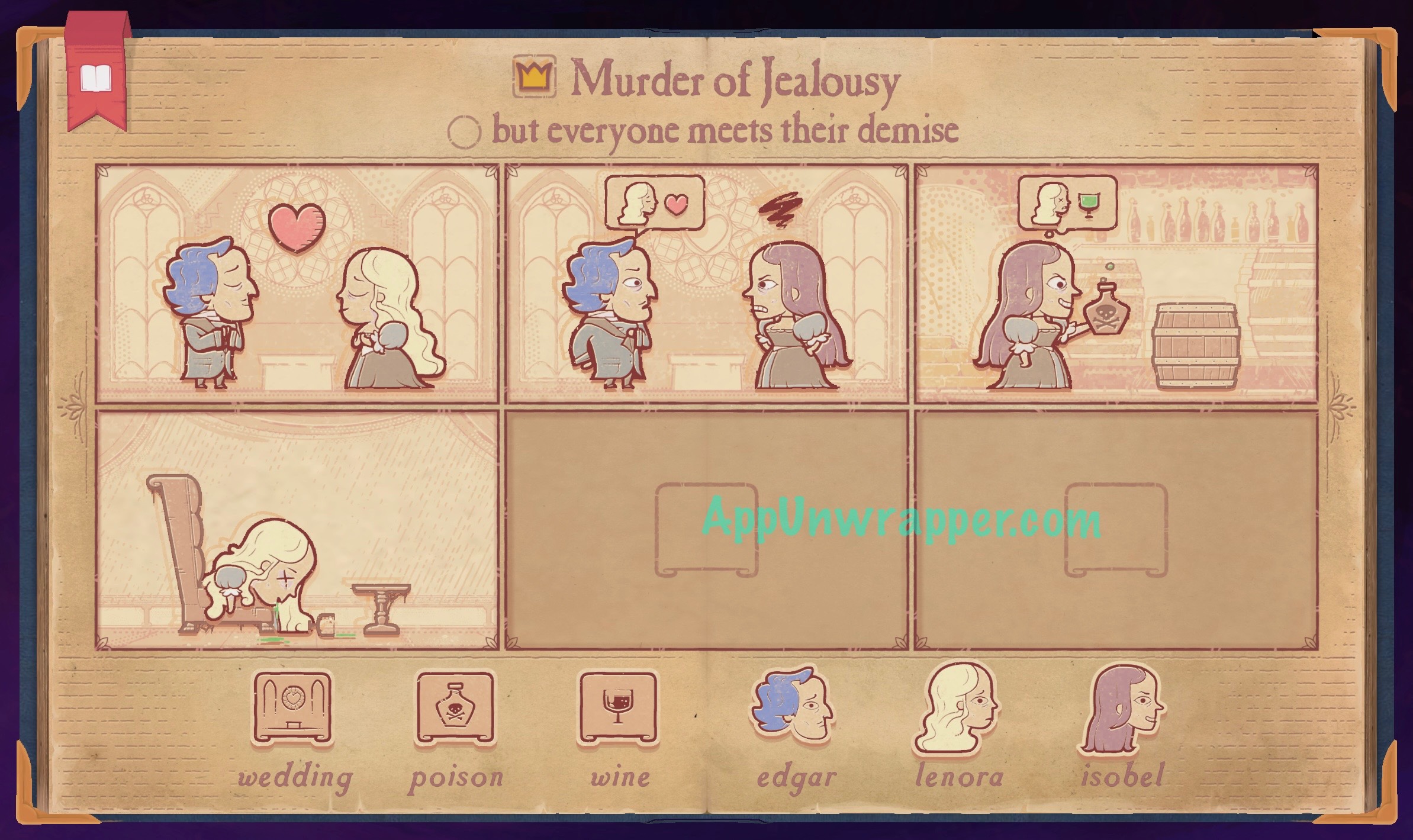 …but everyone meets their demise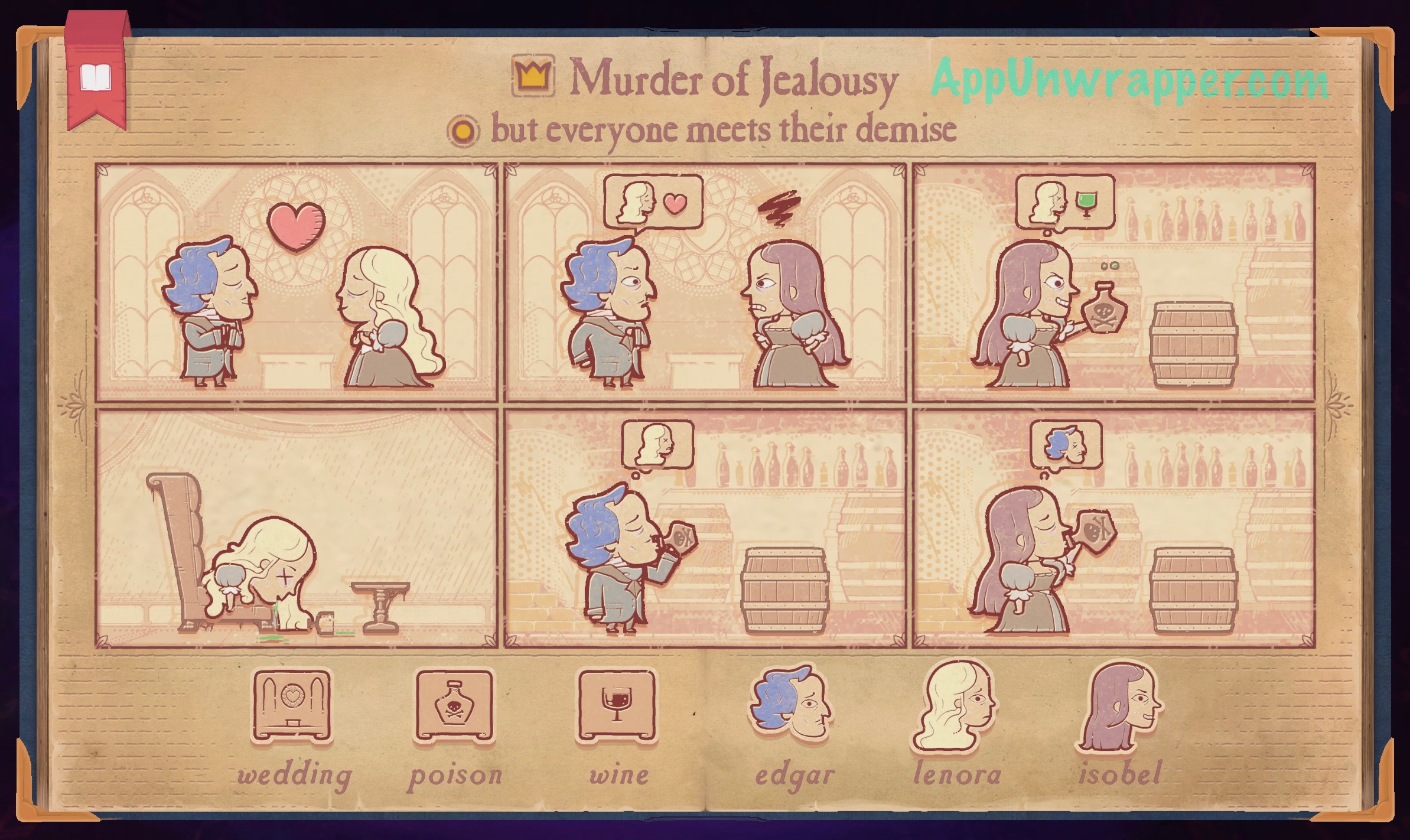 Chapter 5, Beauty:
1. Competition – Witch Becomes the Mirror's Favorite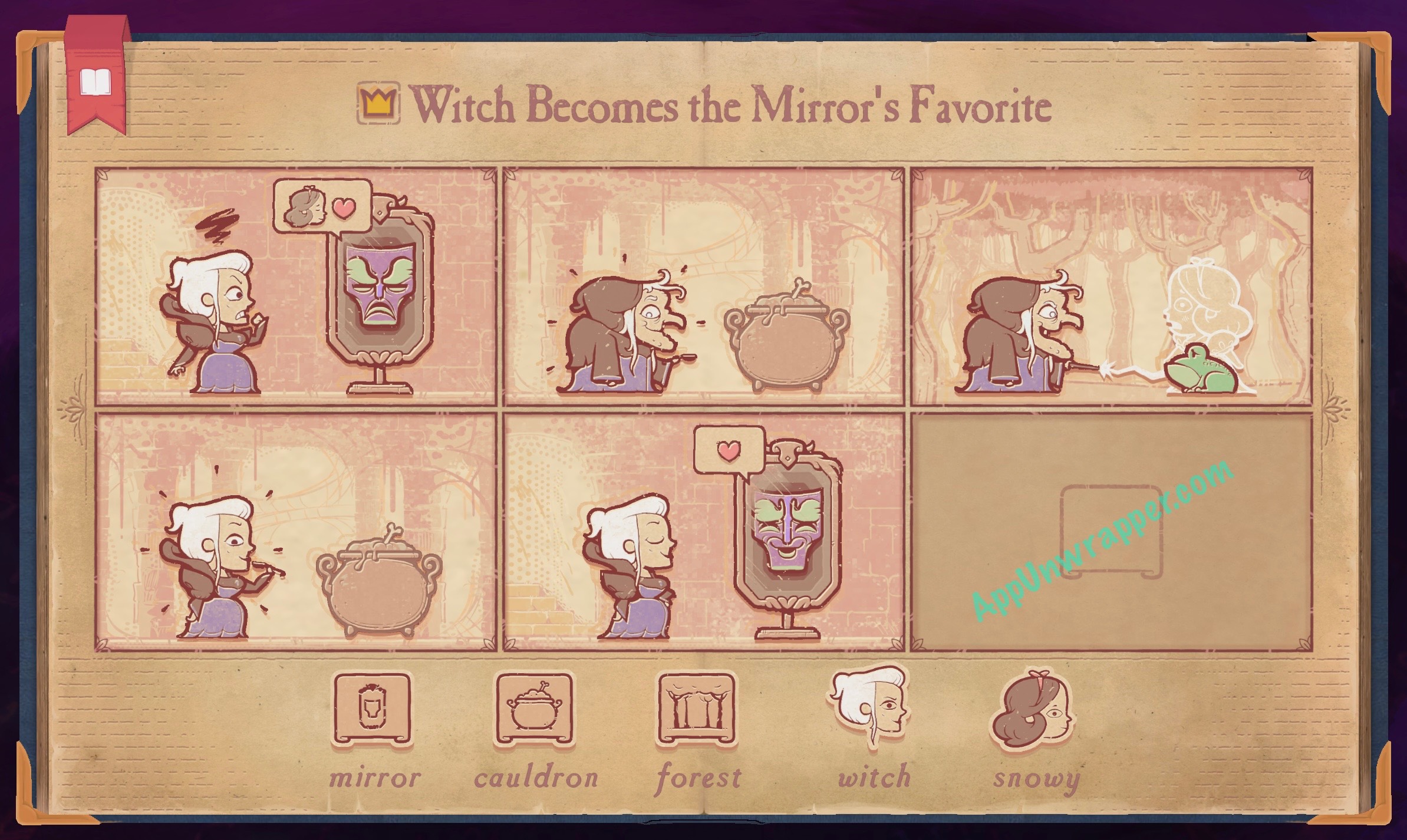 2. Scorn – Curse is Lifted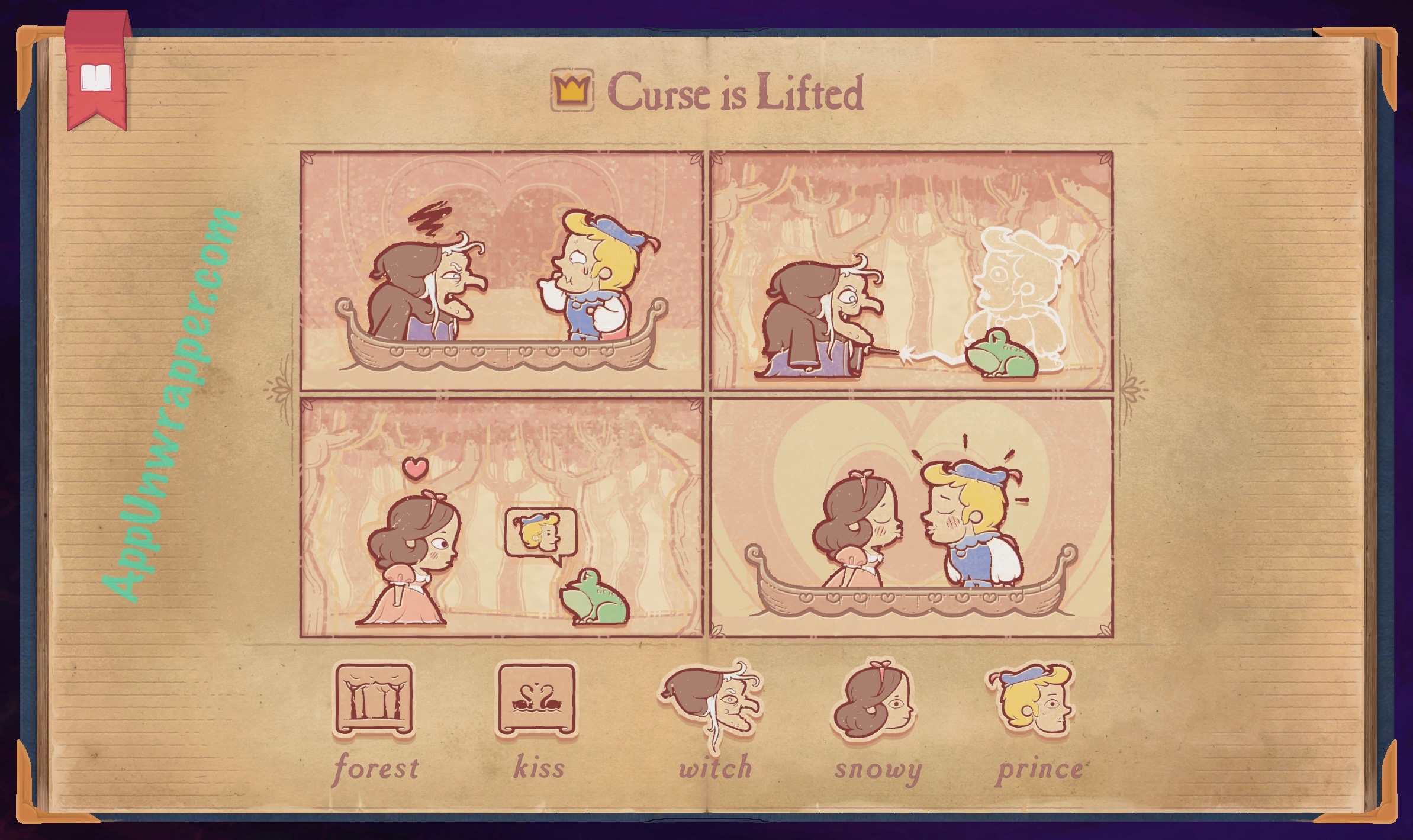 3. Duplicity – A Kiss and a Curse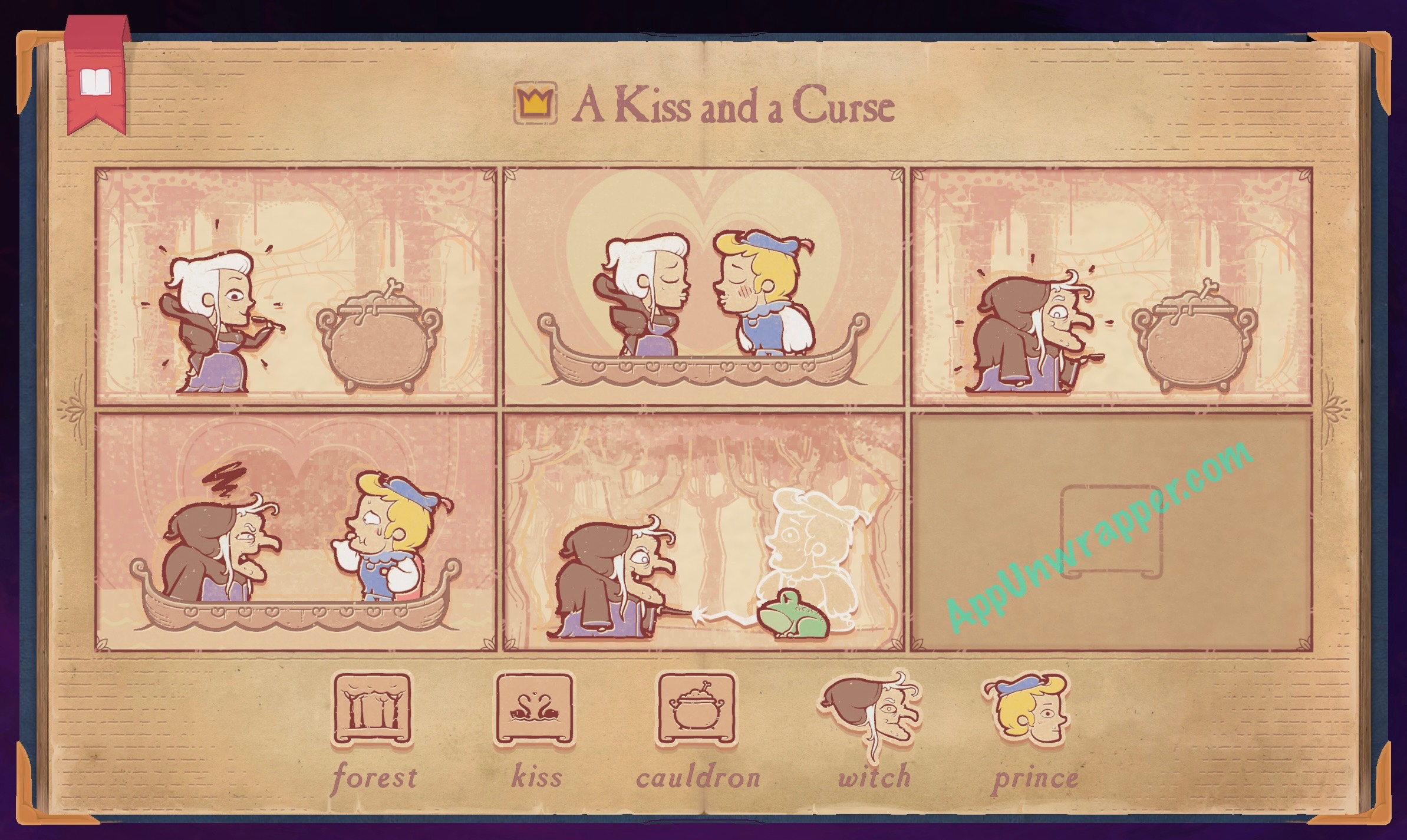 4. Deceit – Tiny Gets a Kiss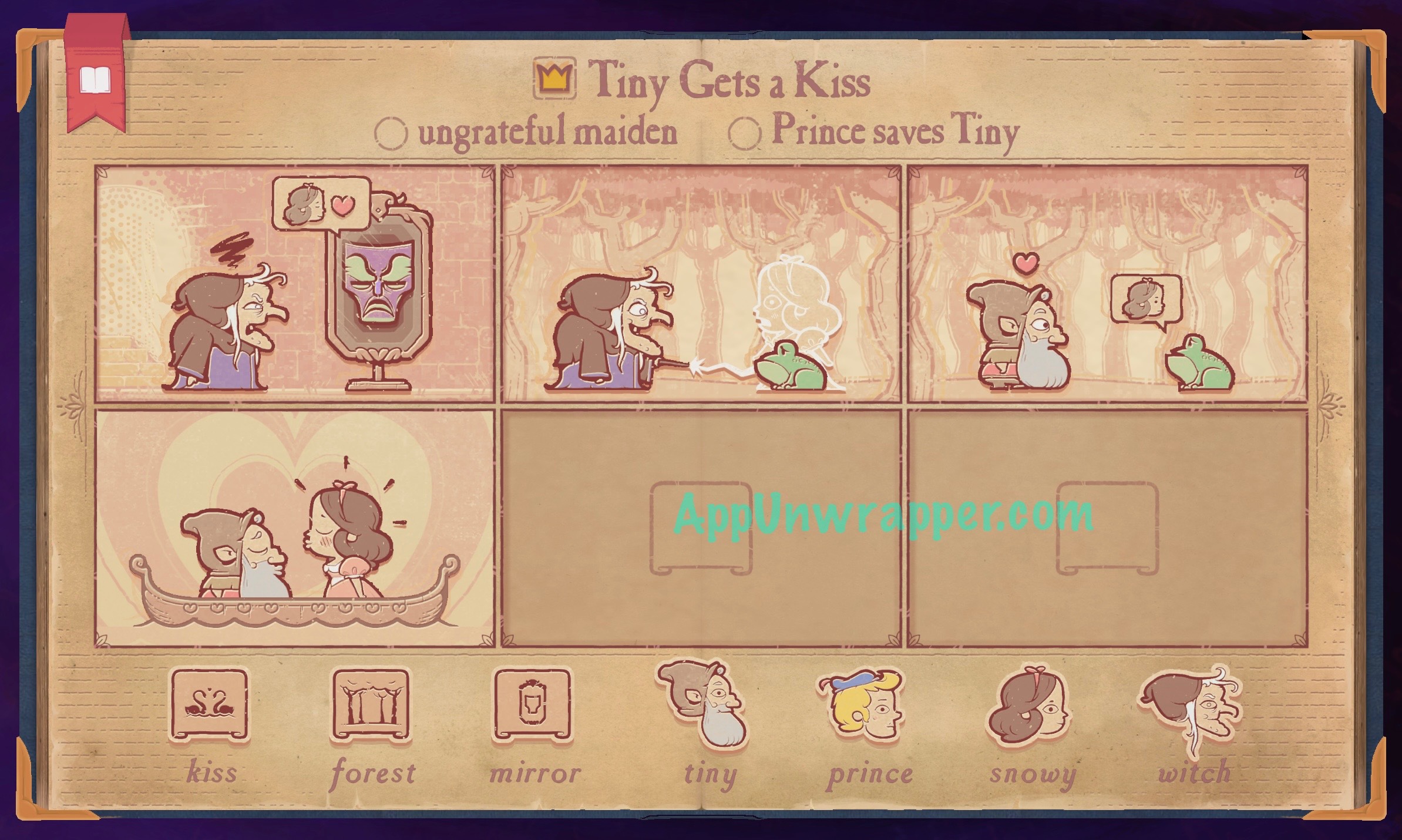 ungrateful maiden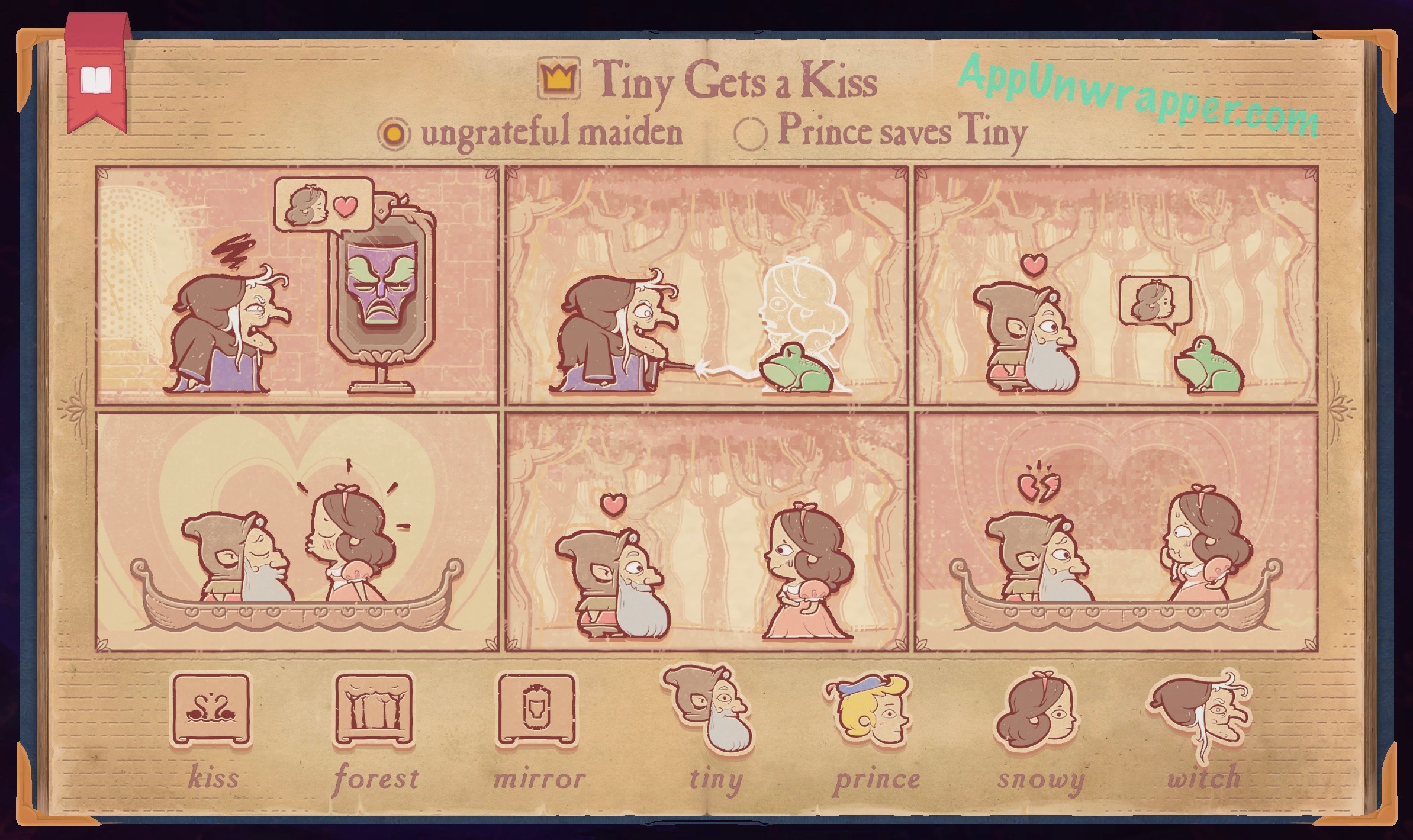 Prince saves Tiny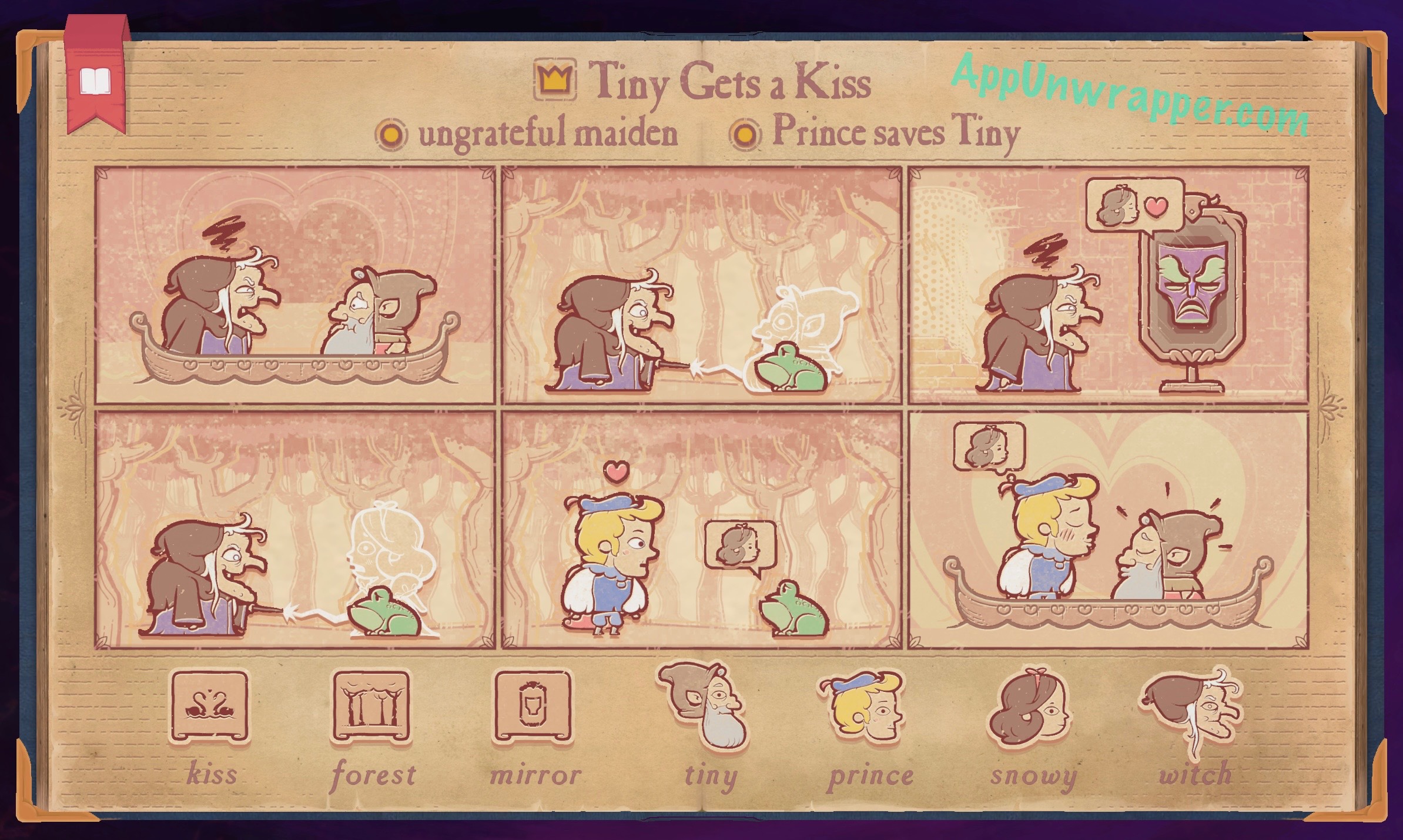 Chapter 6, The Manor:
1. Murder – Butler's Rampage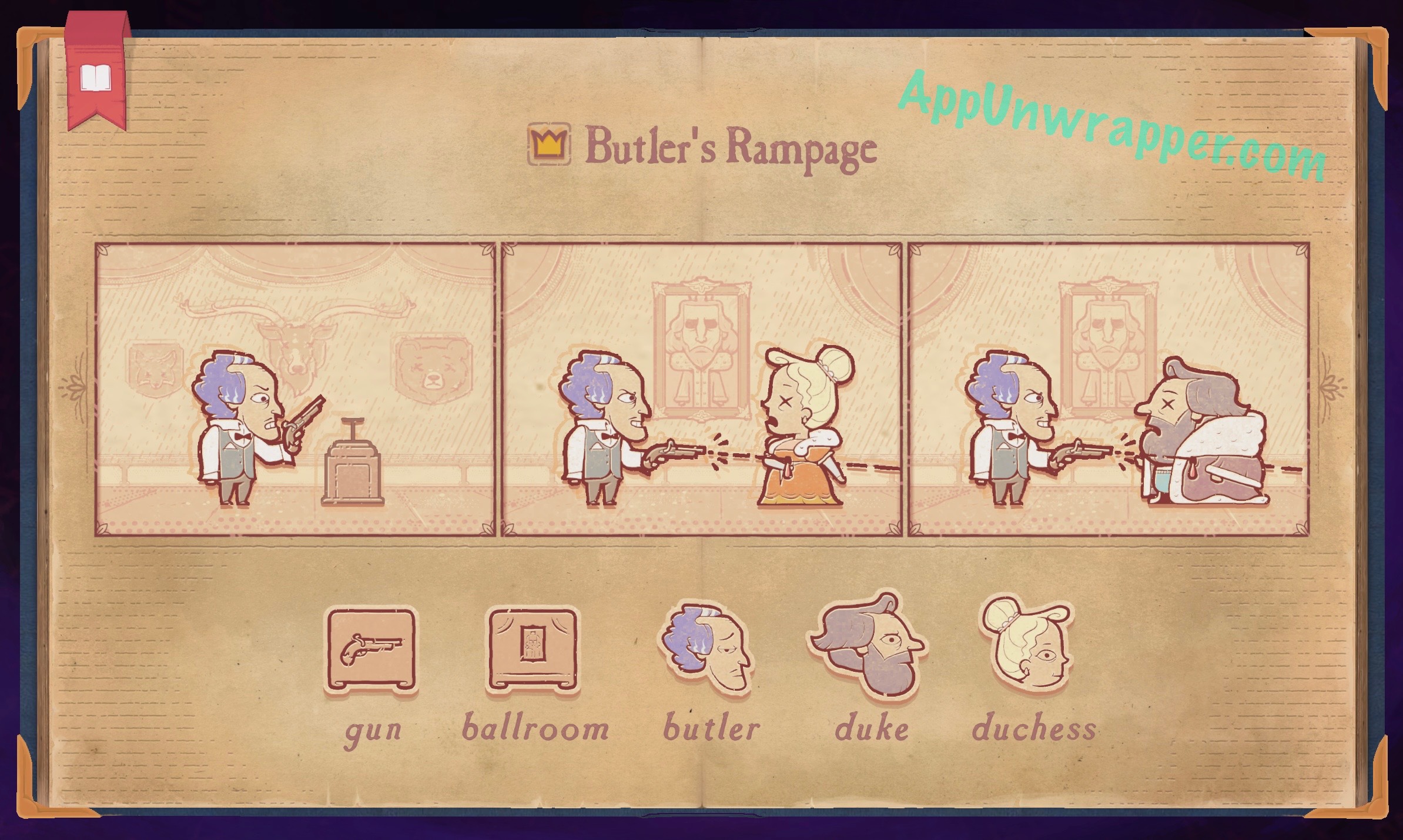 2. Weapon – Duke Feels Relief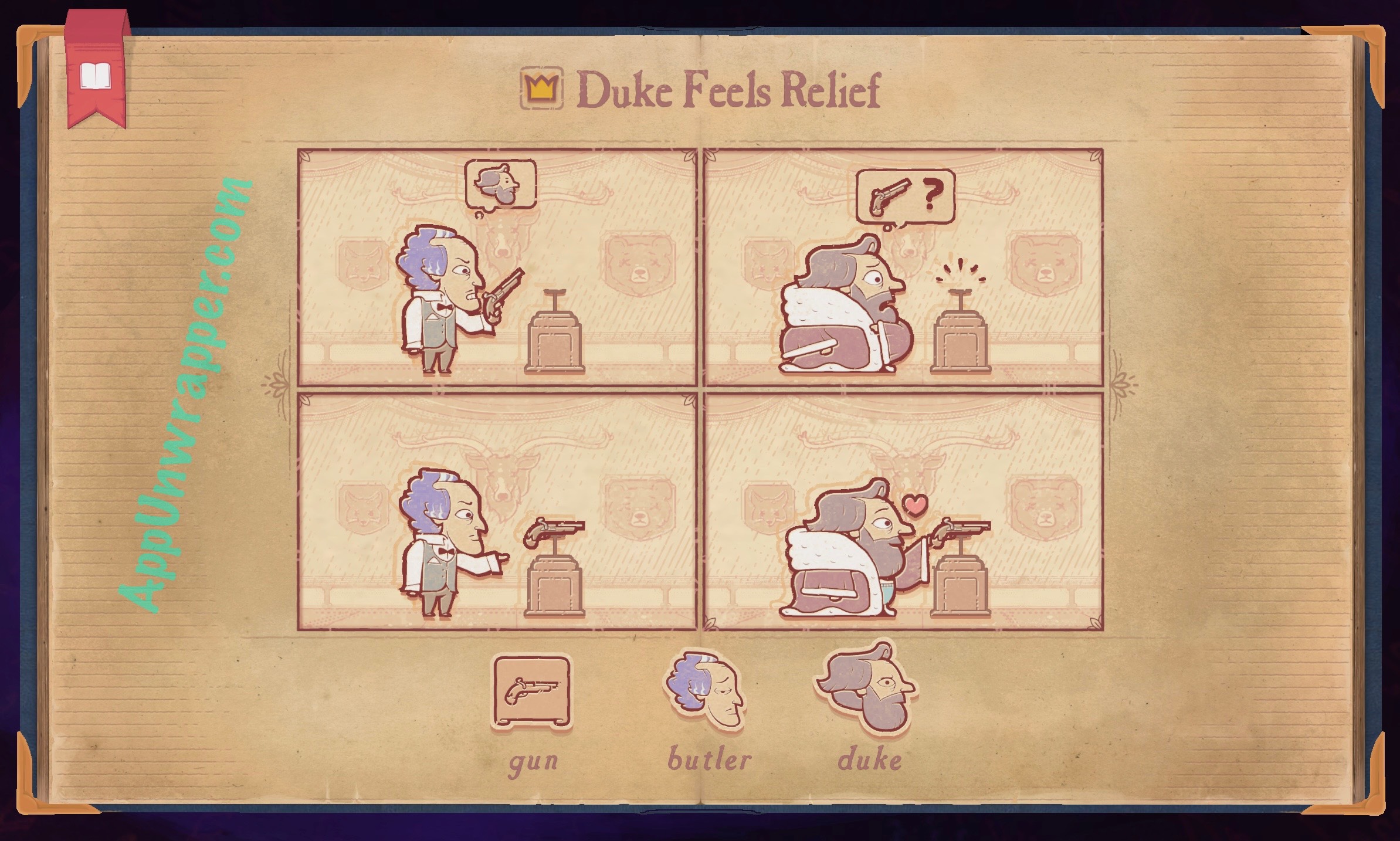 3. Telltale – Murderer is Arrested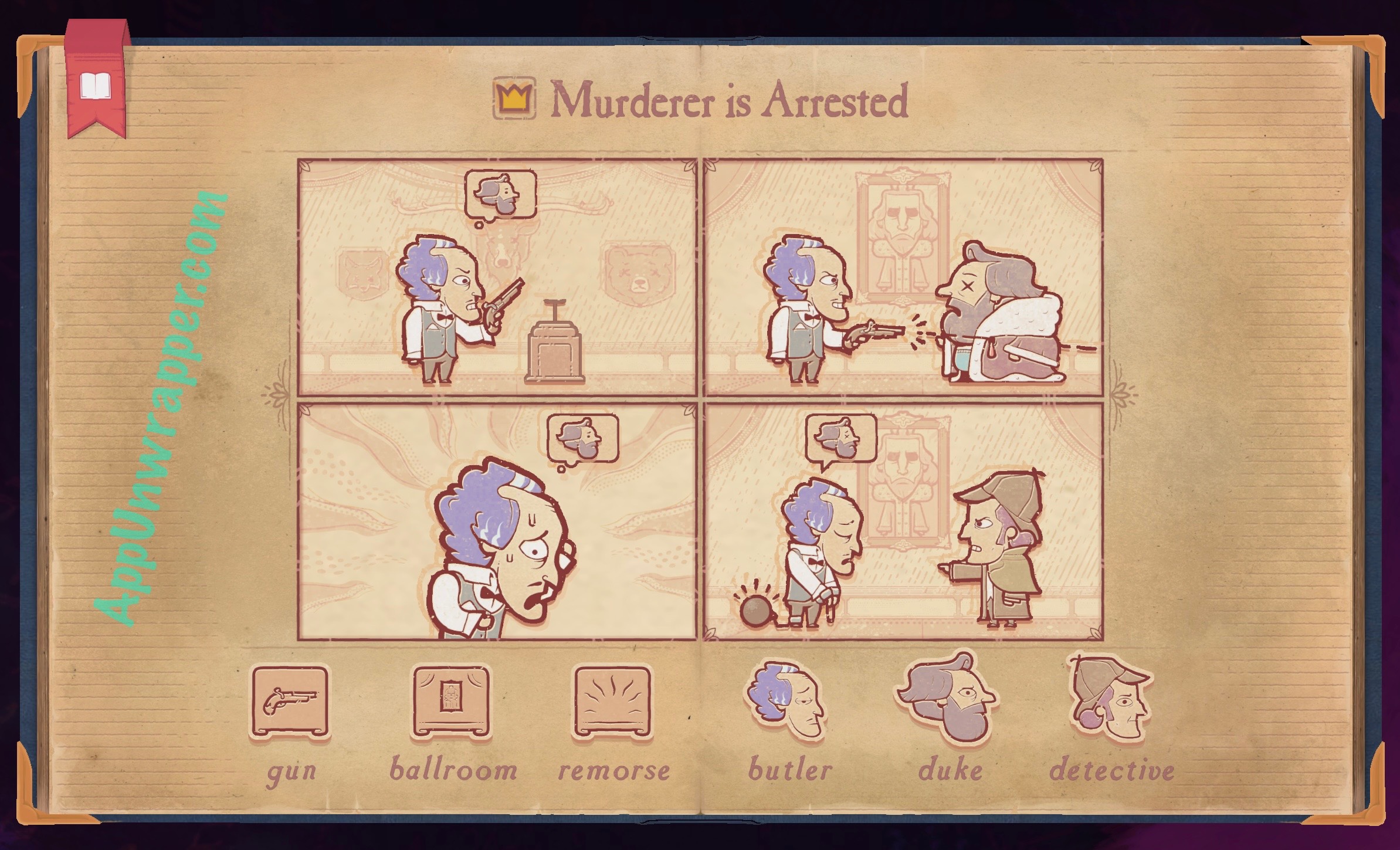 4. Fingerprints – Someone Gets Arrested – murderer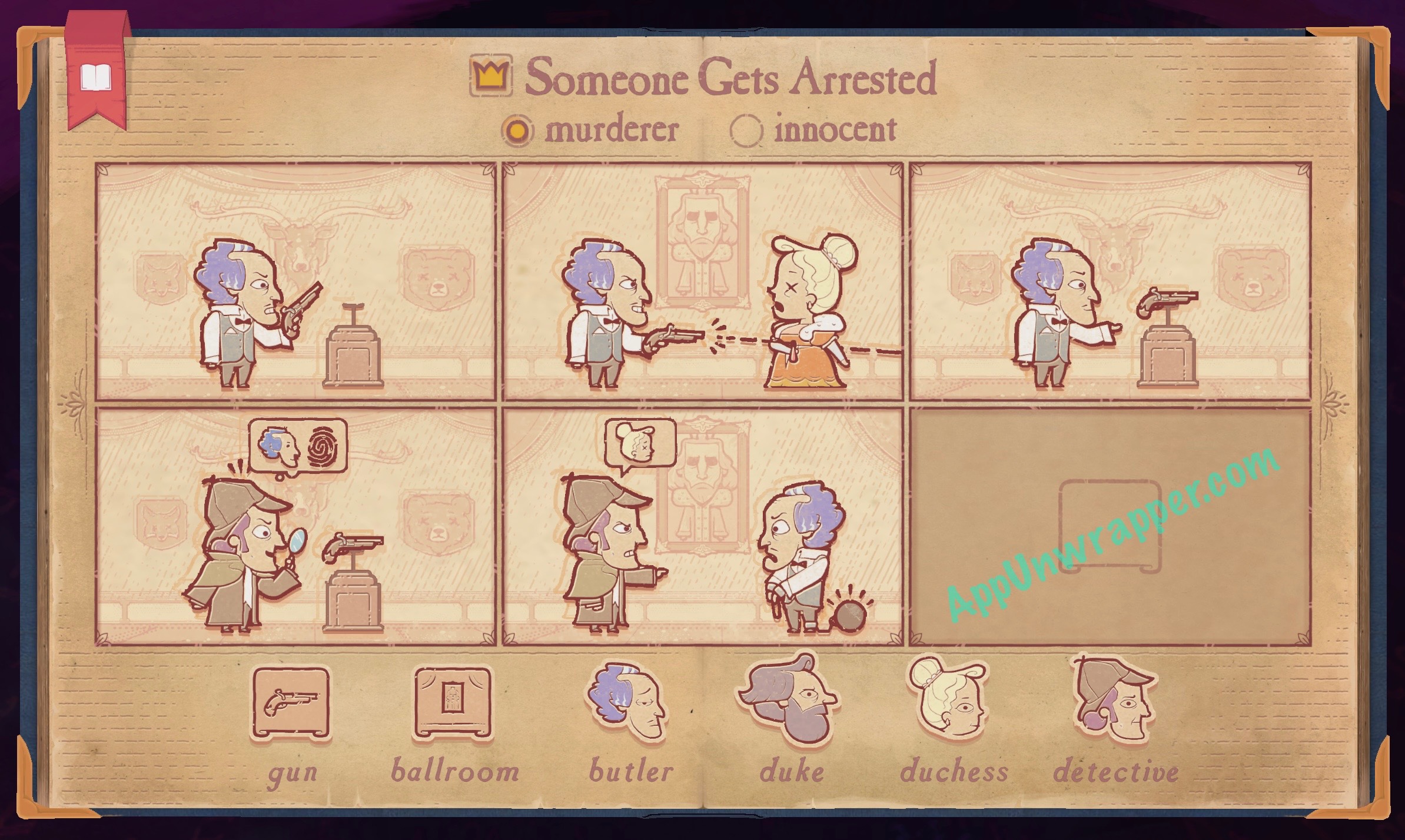 Someone Gets Arrested – innocent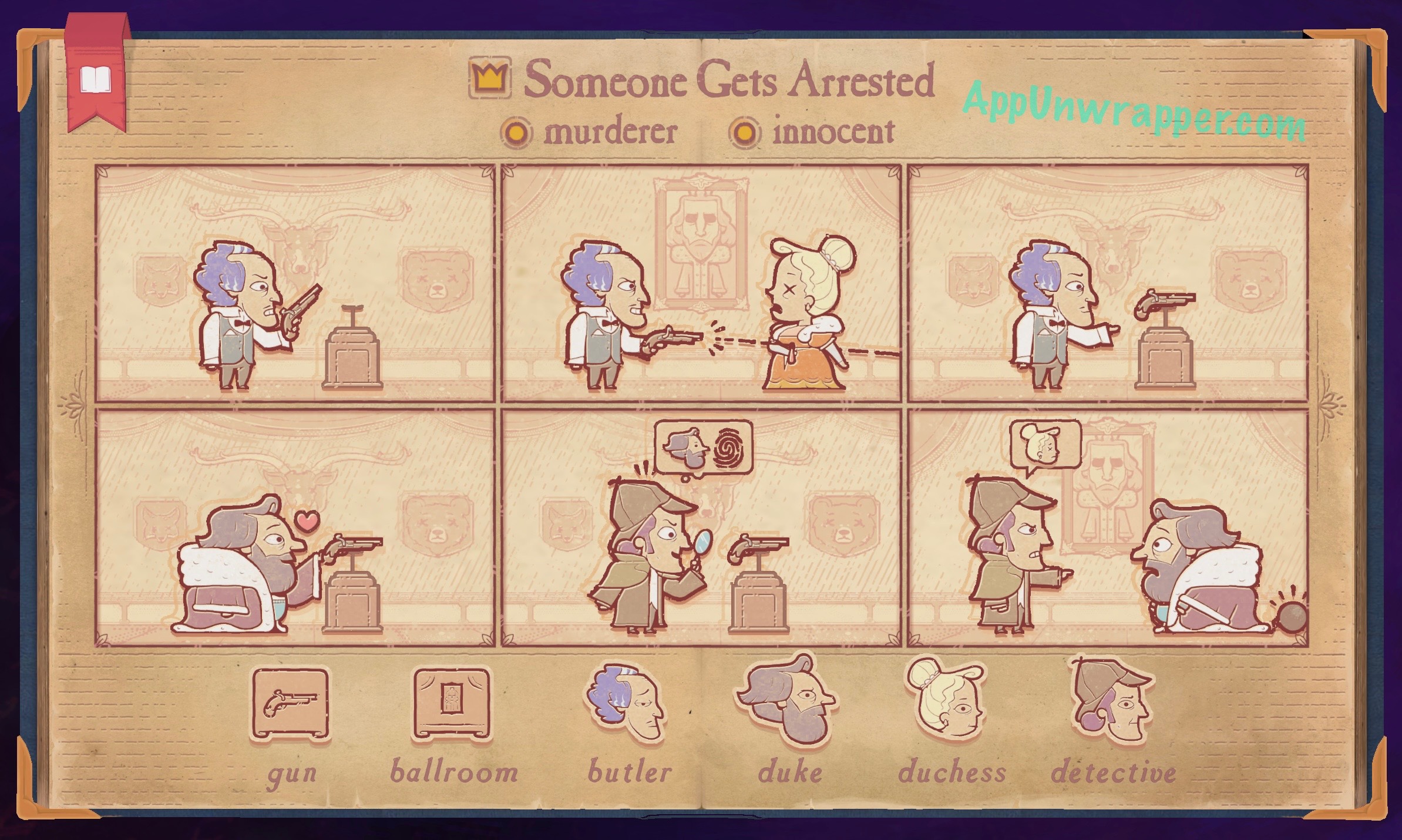 Chapter 7, Crown Intrigue:
1. Rivals – Four Deaths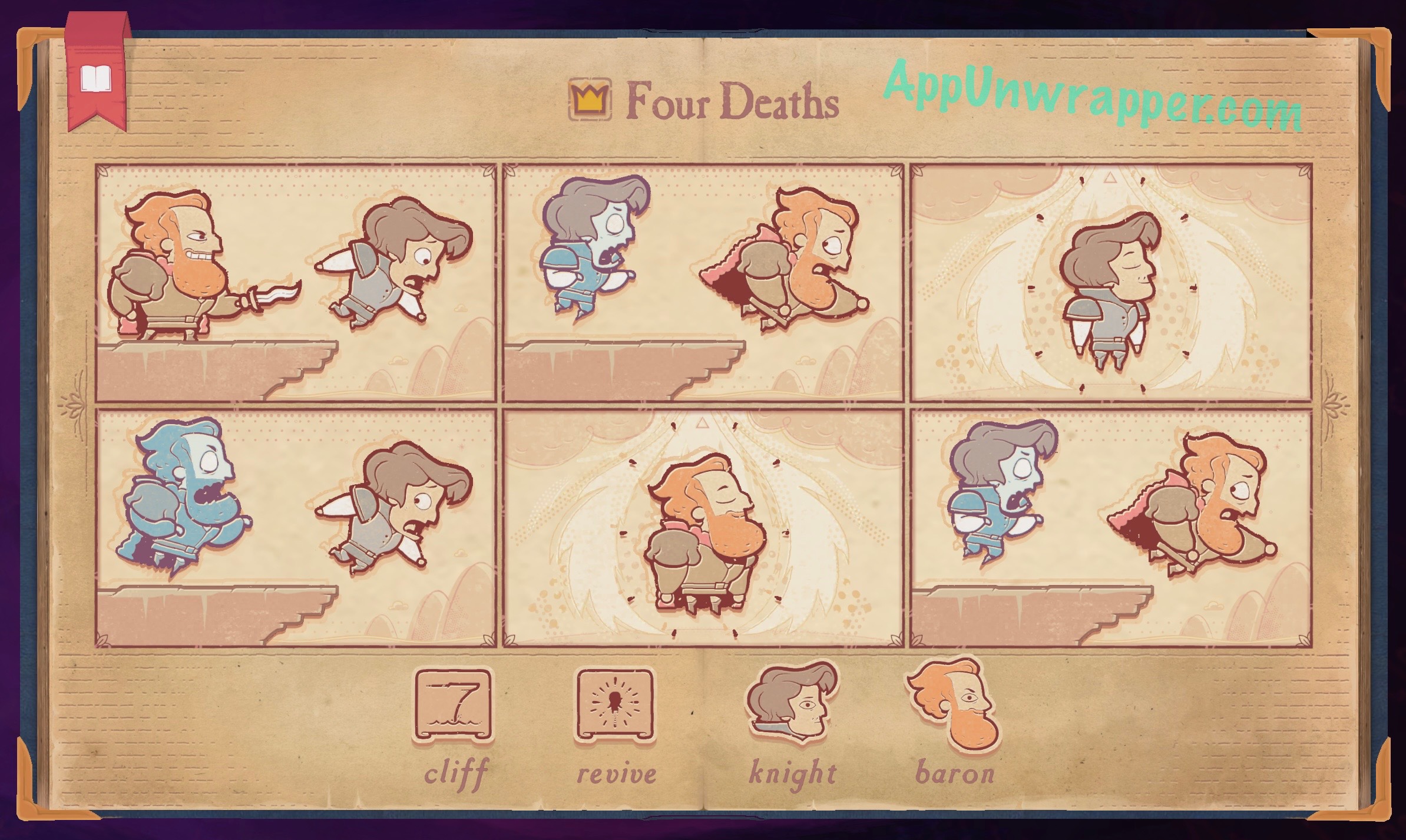 2. Rescue – The Queen is Rescued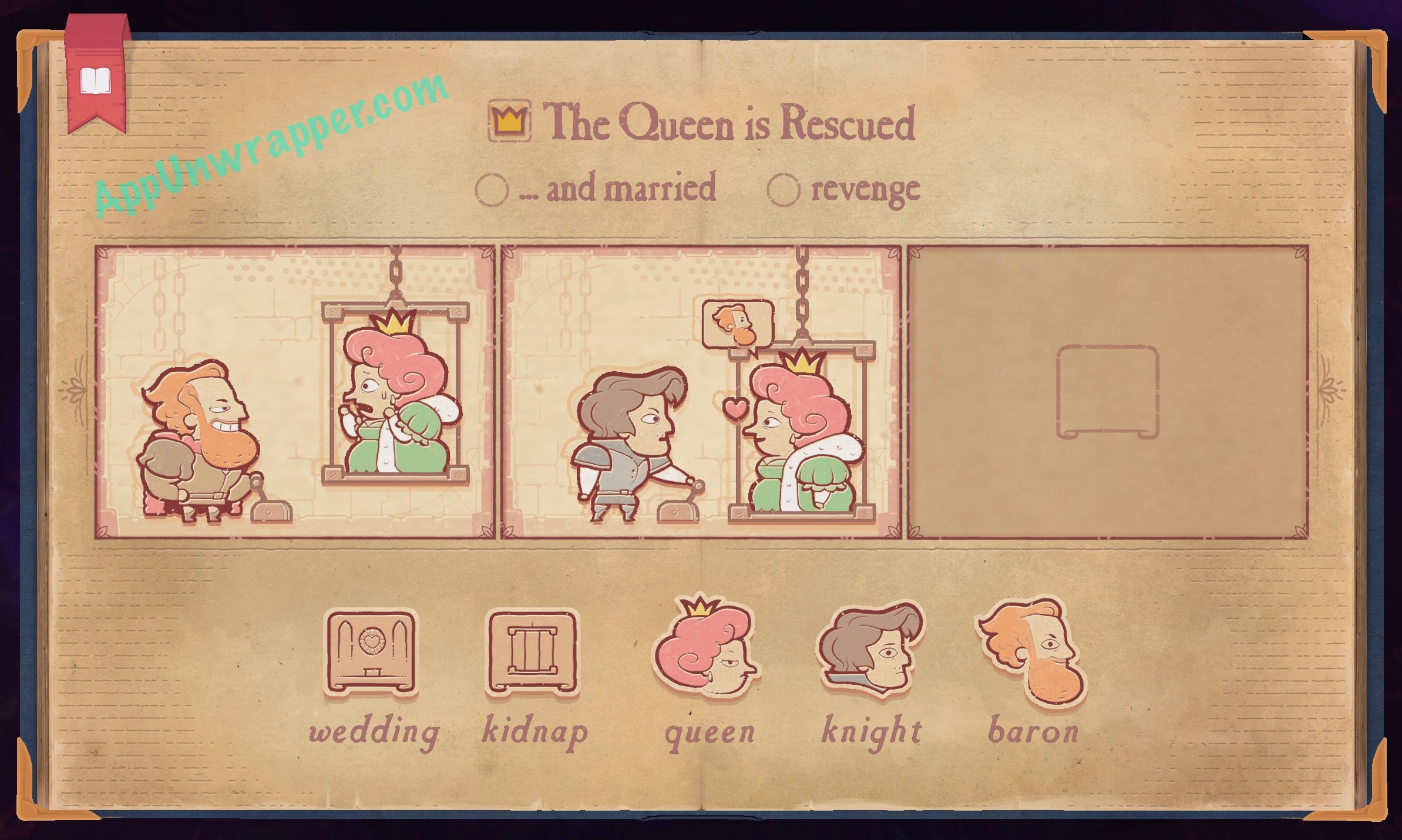 …and married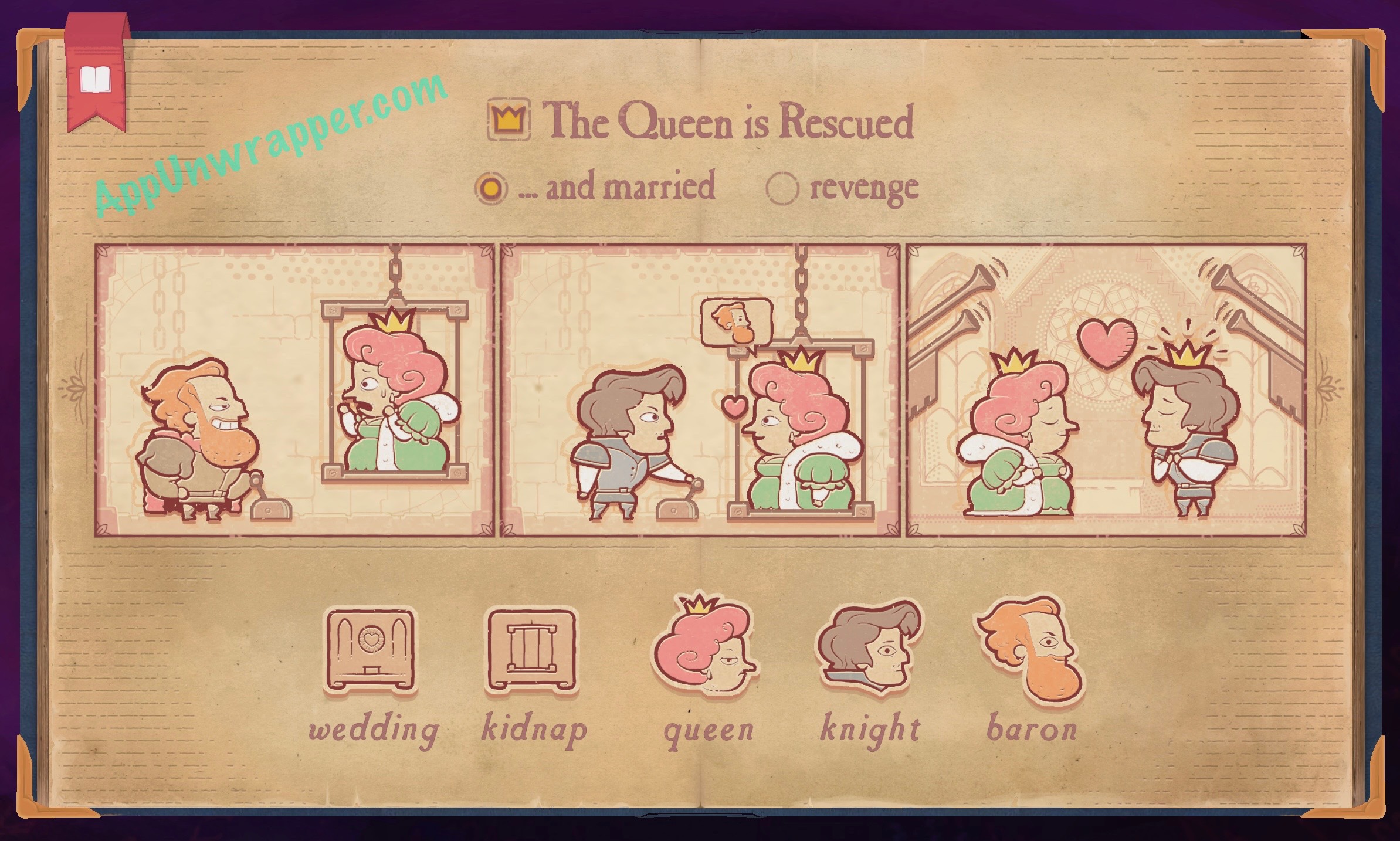 revenge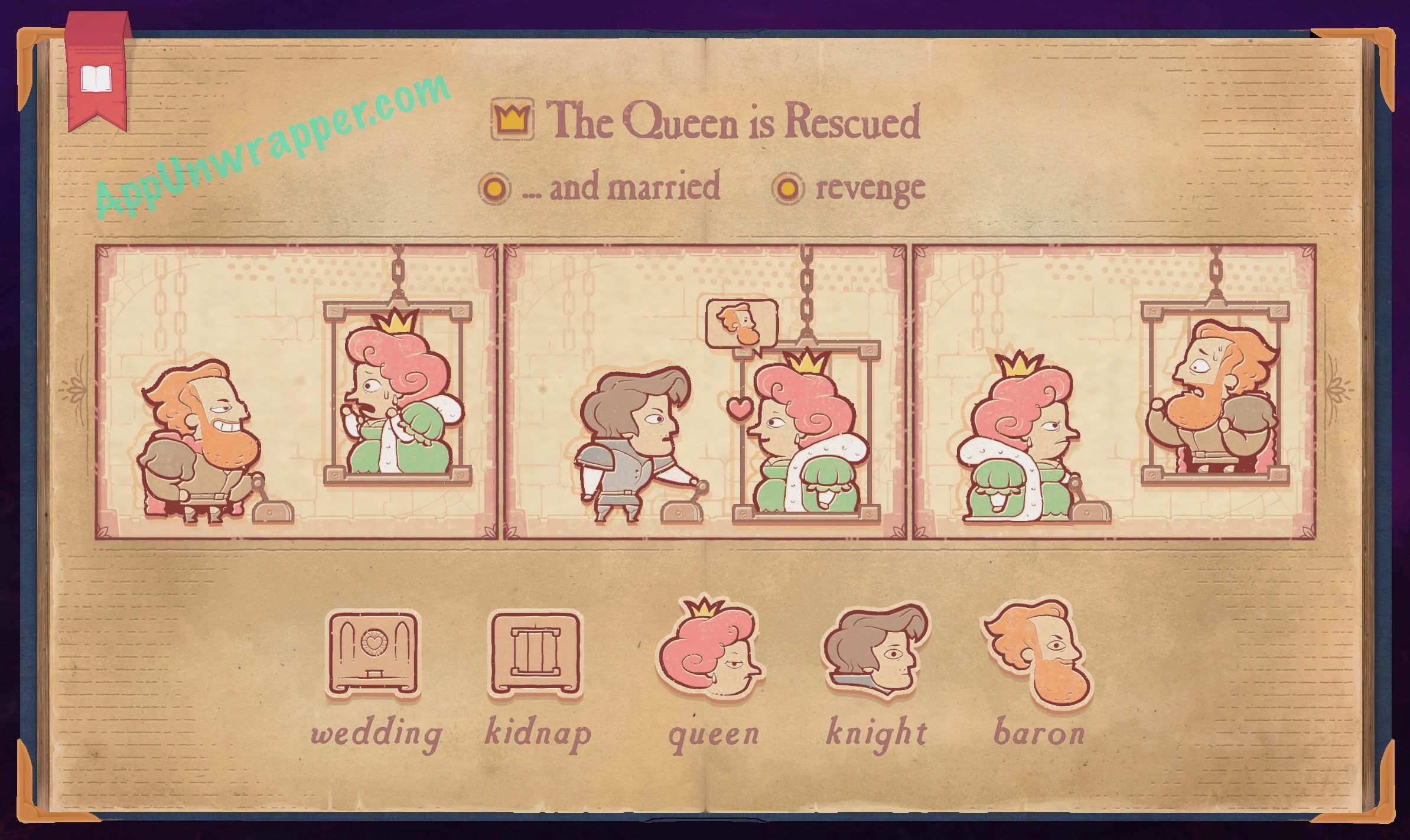 3. Usurpers – Everyone Sits on the Throne
4. Forgiven – Usurper is Forgiven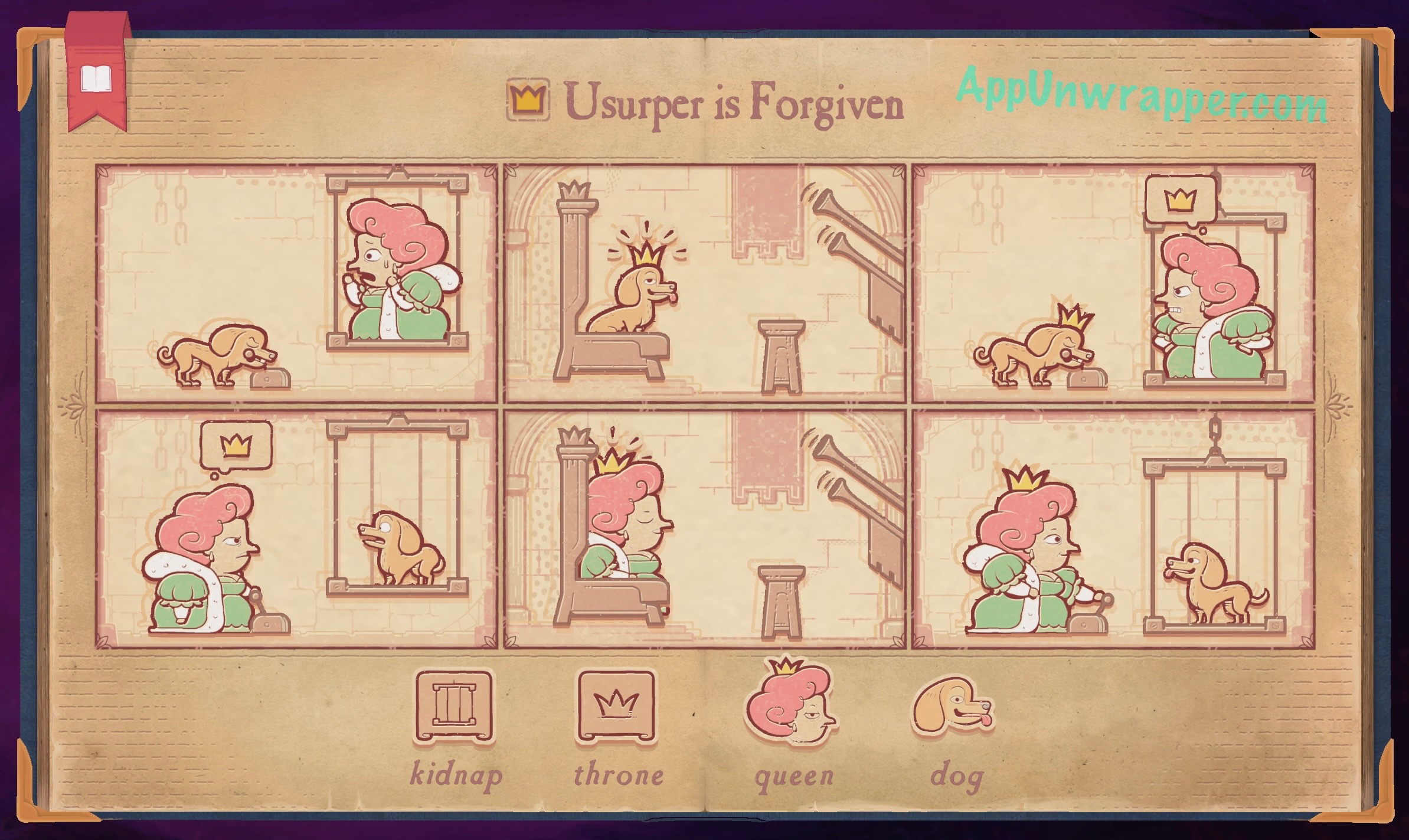 5. Suitor – The Queen Marries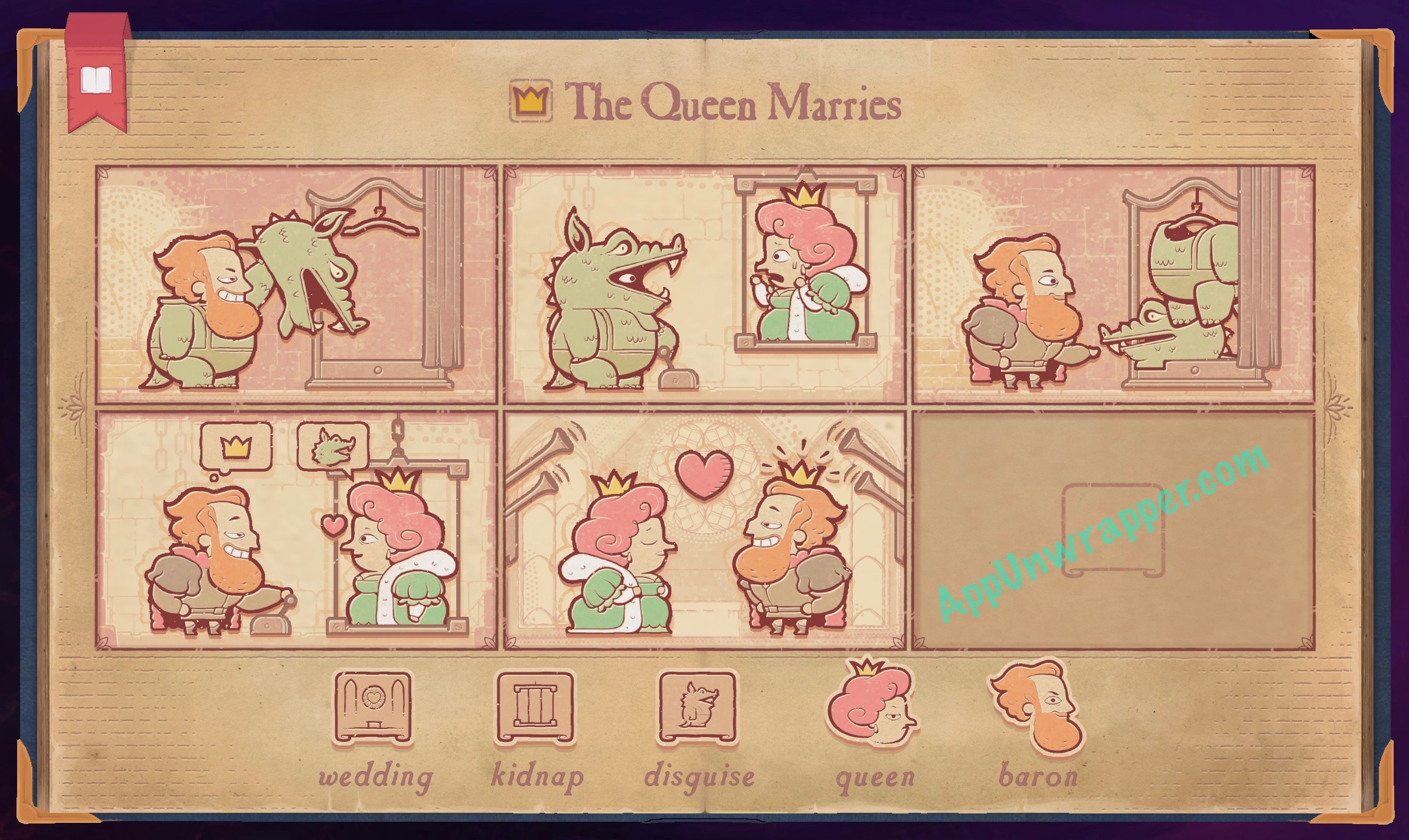 Chapter 8, Secrets:
1. Red-Handed – Murderer Gets Arrested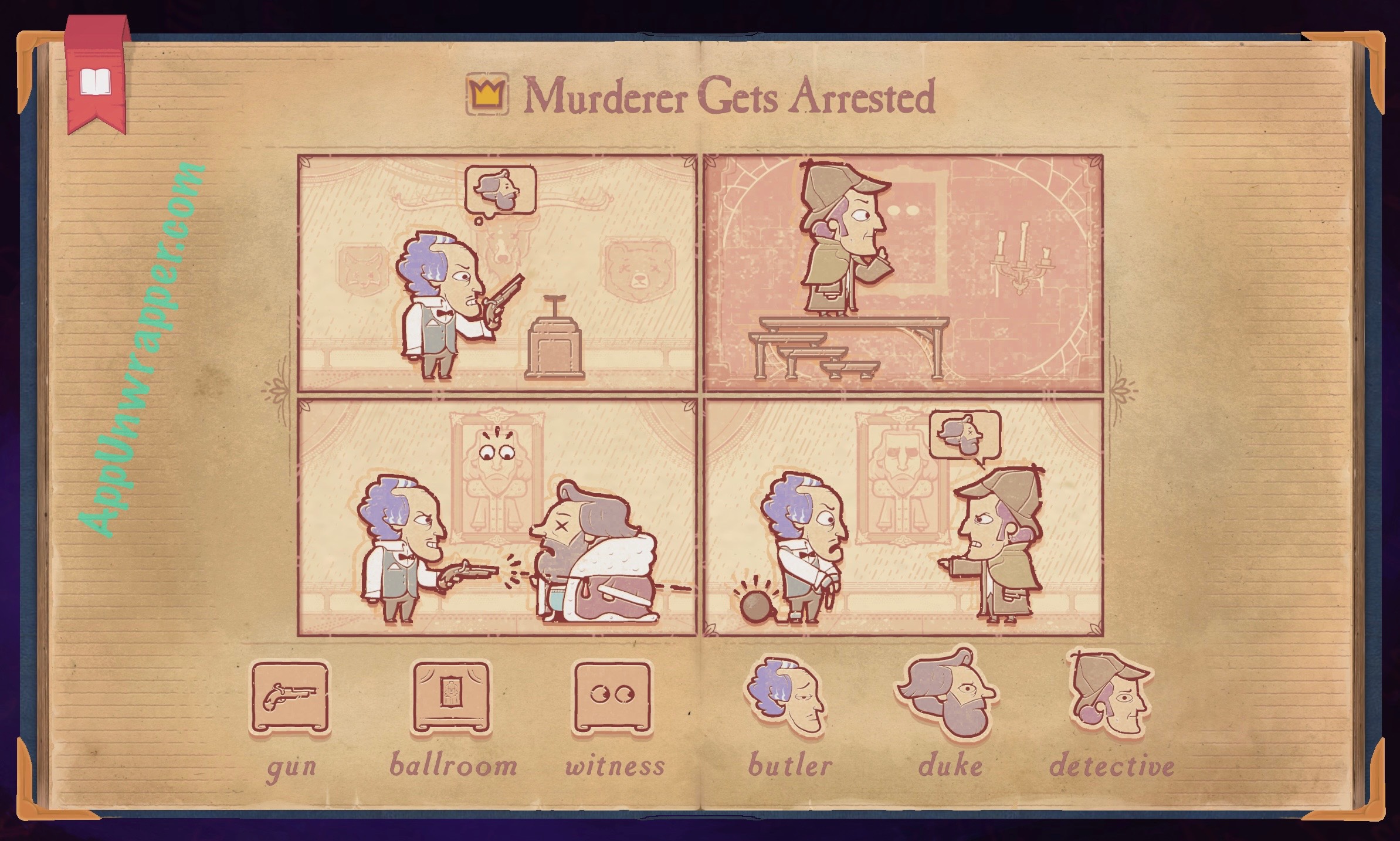 2. Thief – Butler Gets Fired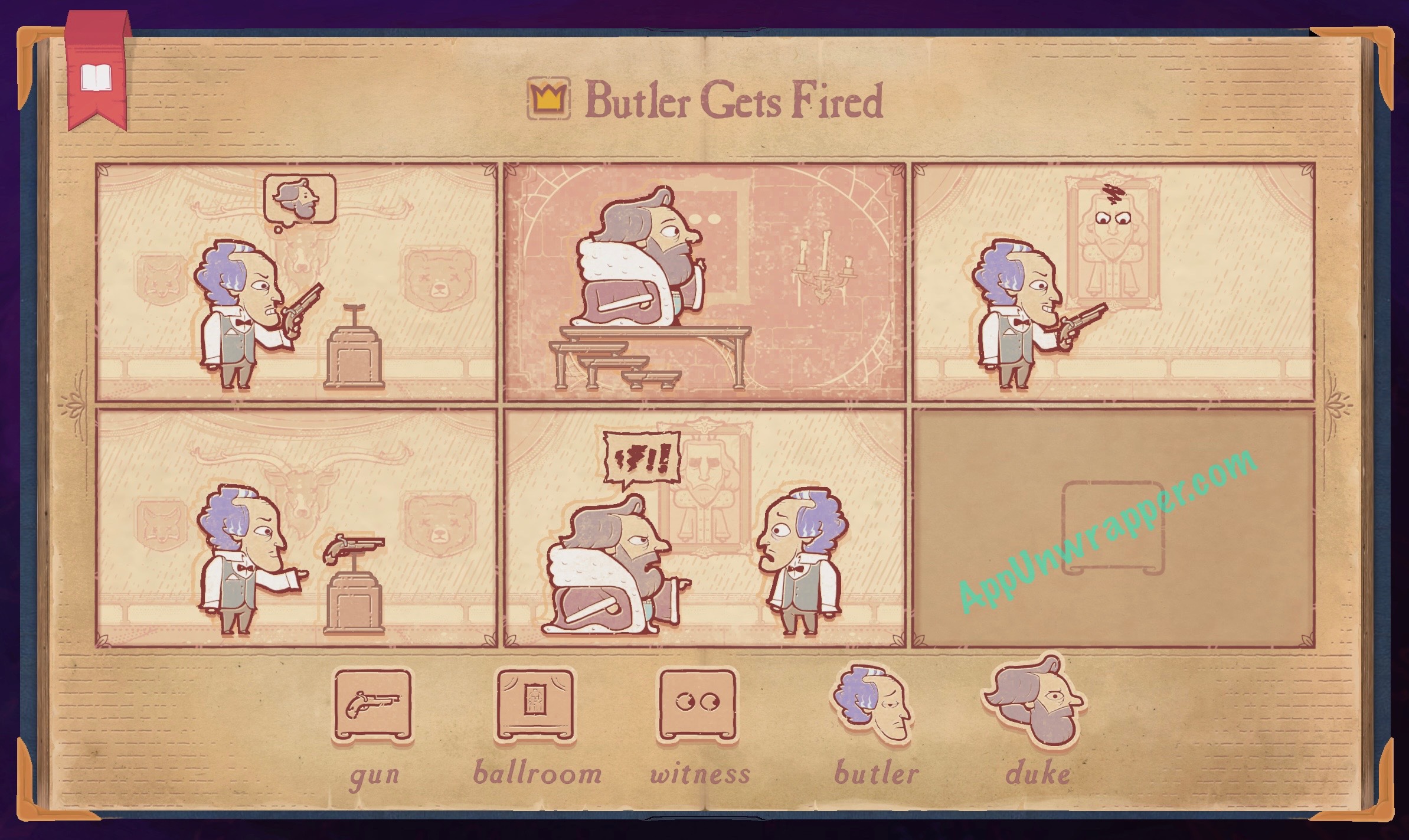 3. Revenge – Spouse Gets Vengeance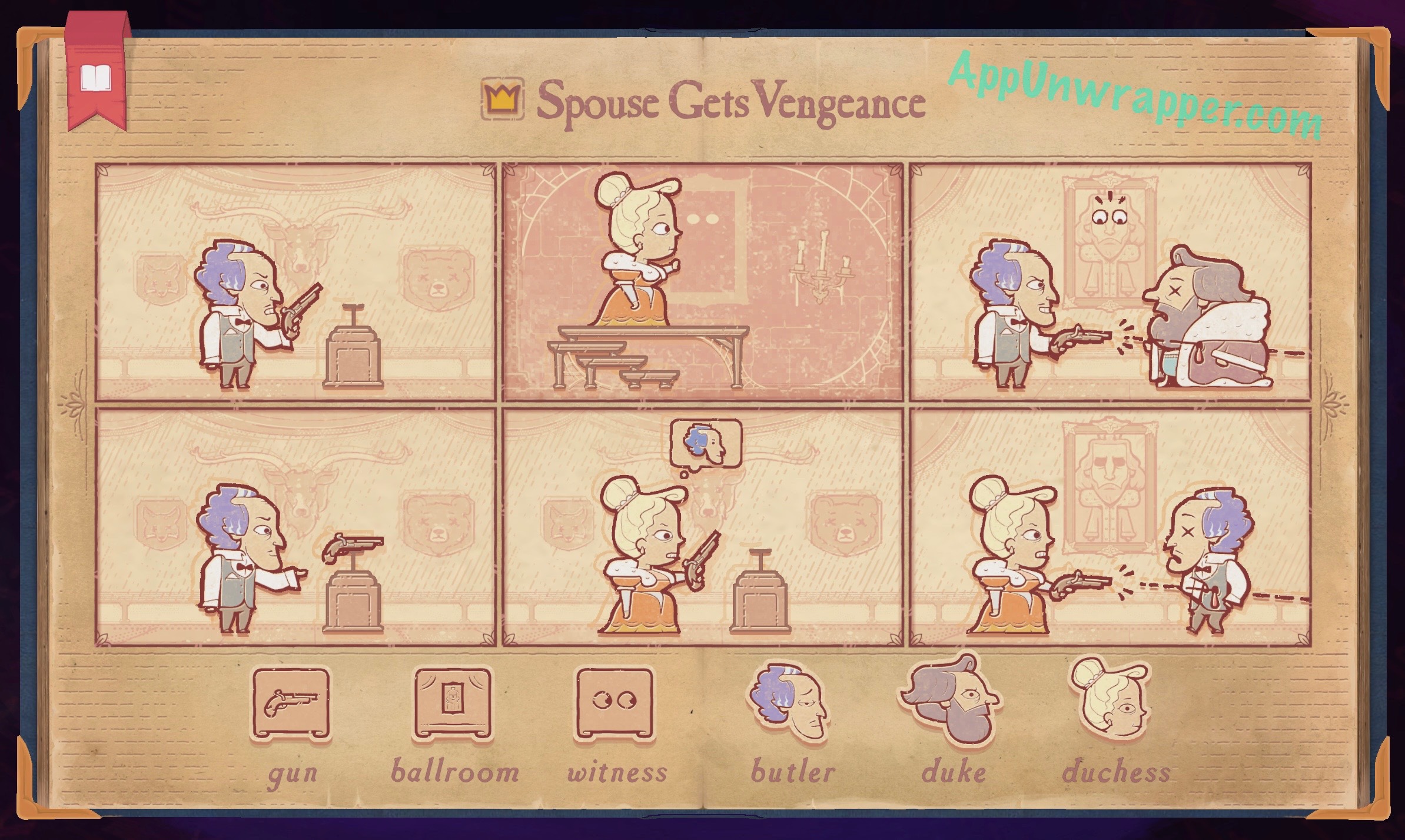 4. Report – Duchess Gets Murderer Arrested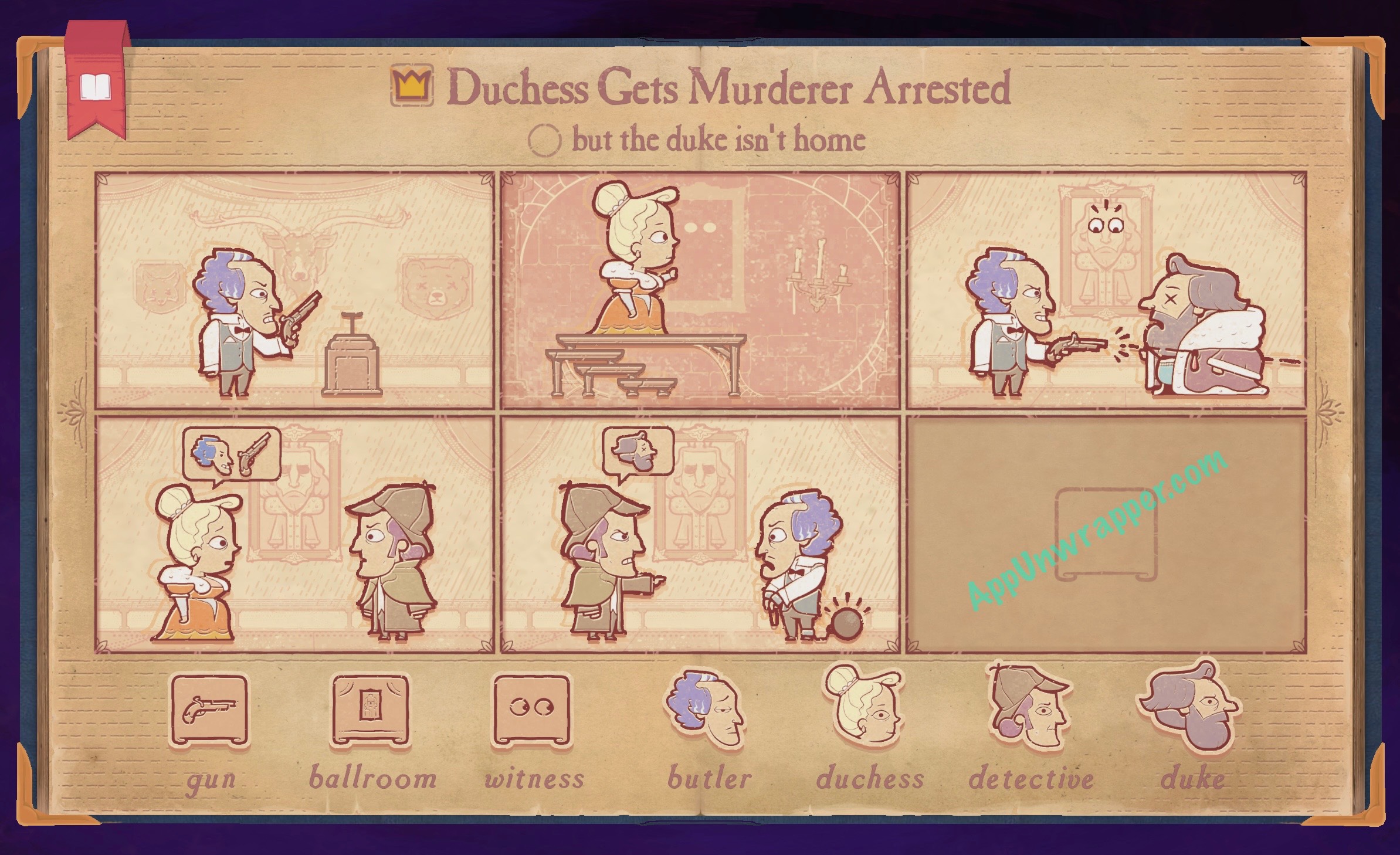 …but the duke isn't home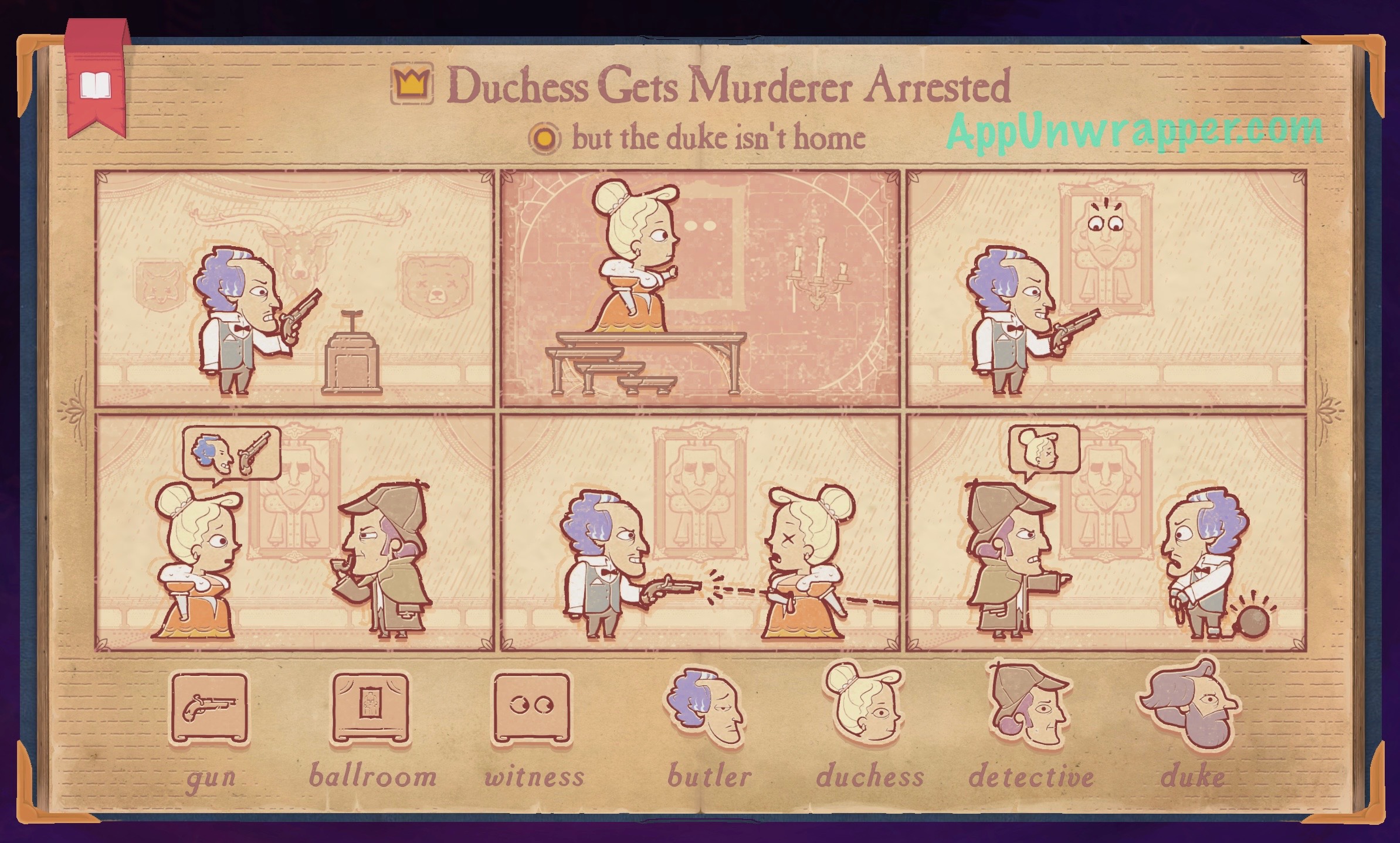 Chapter 9, Justice:
1. Treason – Usurper Dies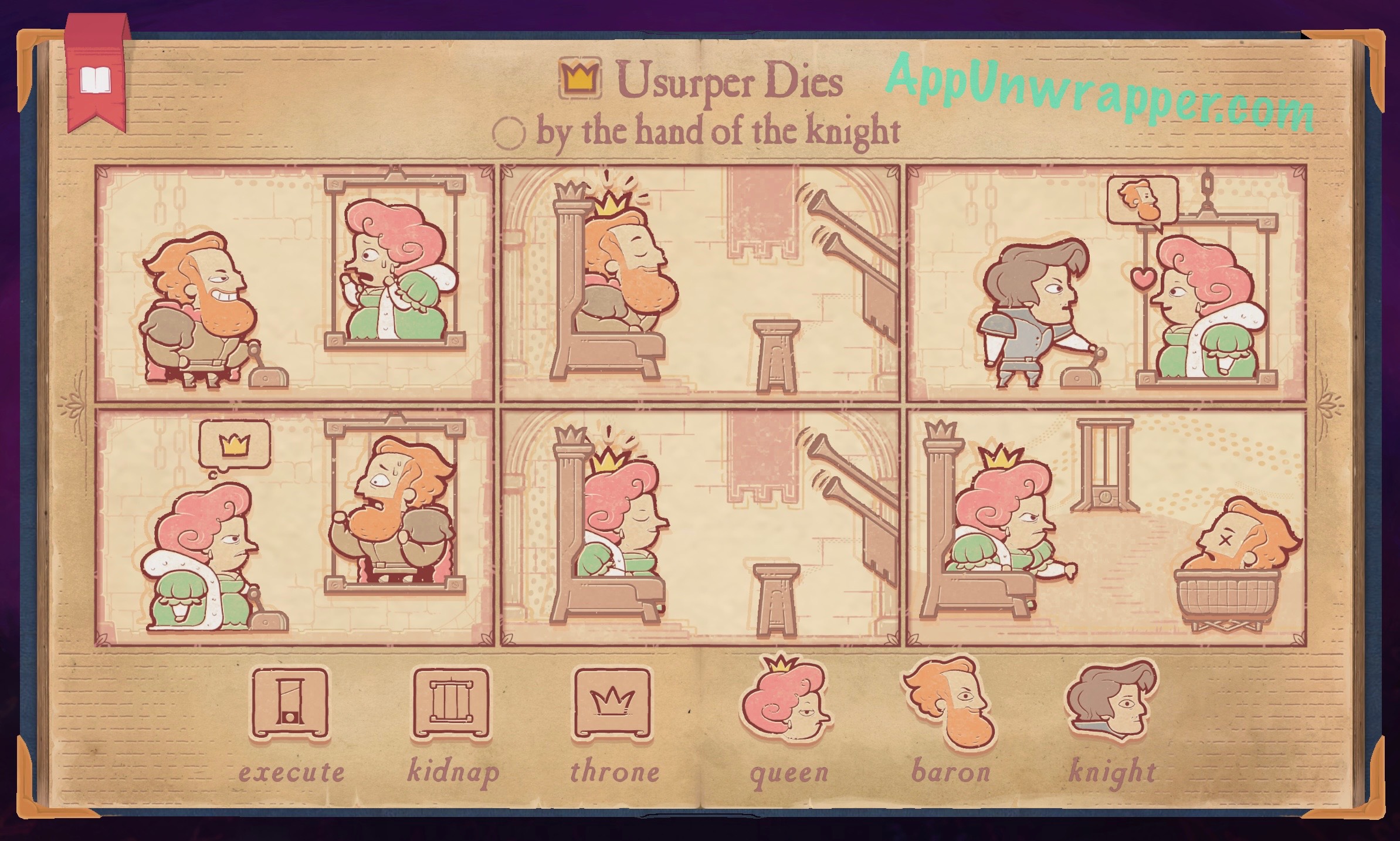 …by the hand of the Knight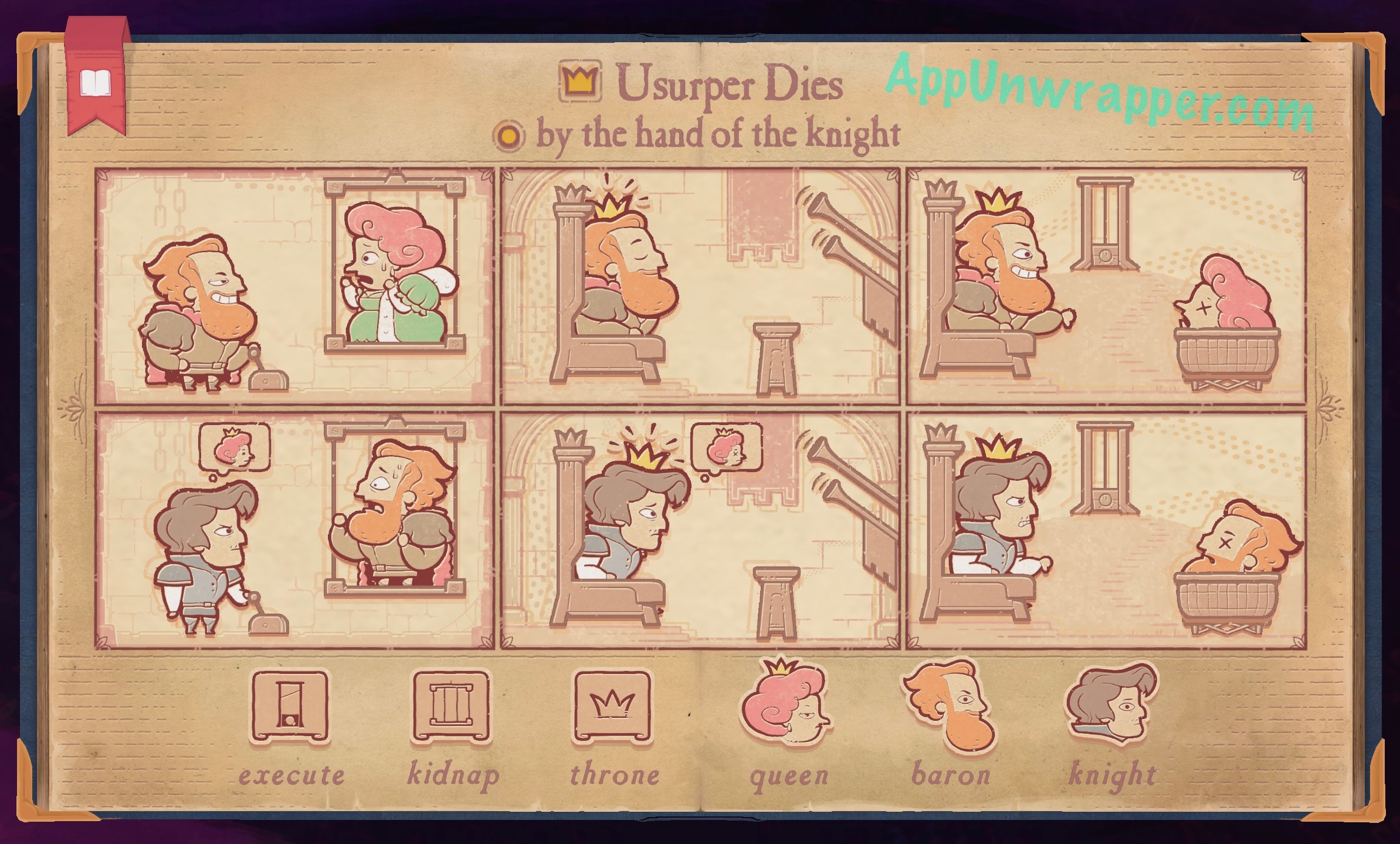 2. Unforgiven – Knight Loses His Head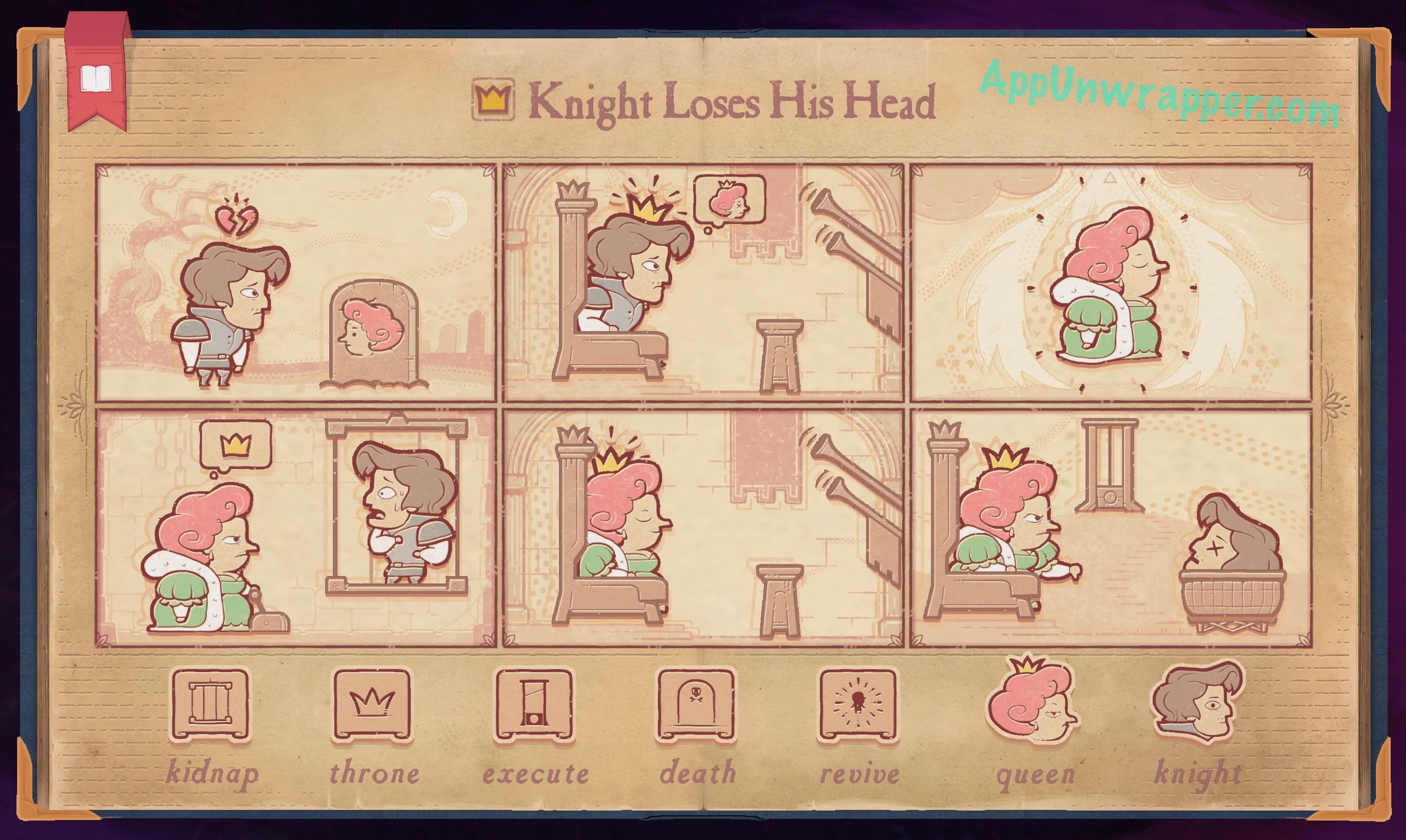 3. Stockholm – The Execution – of the Queen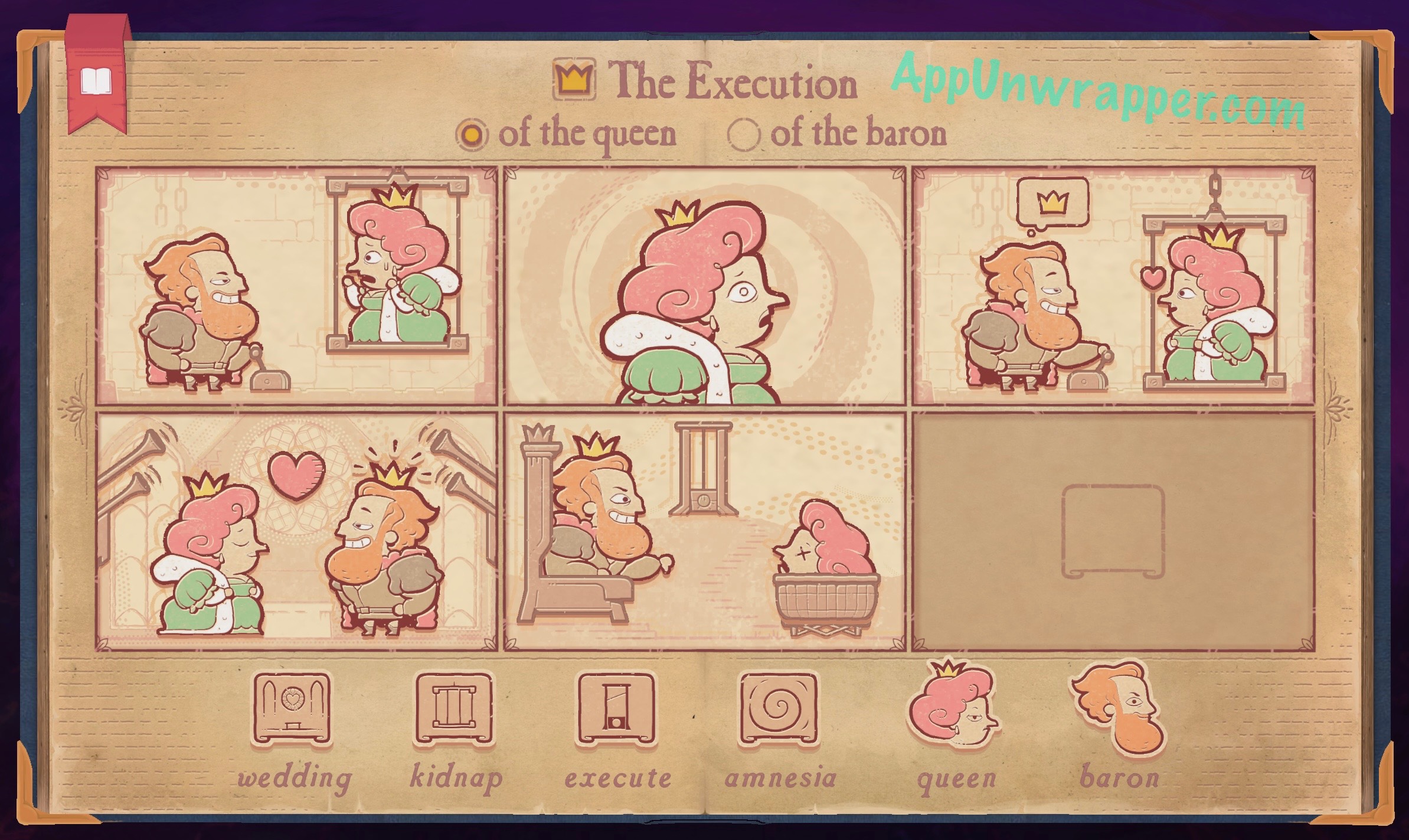 The Execution – of the baron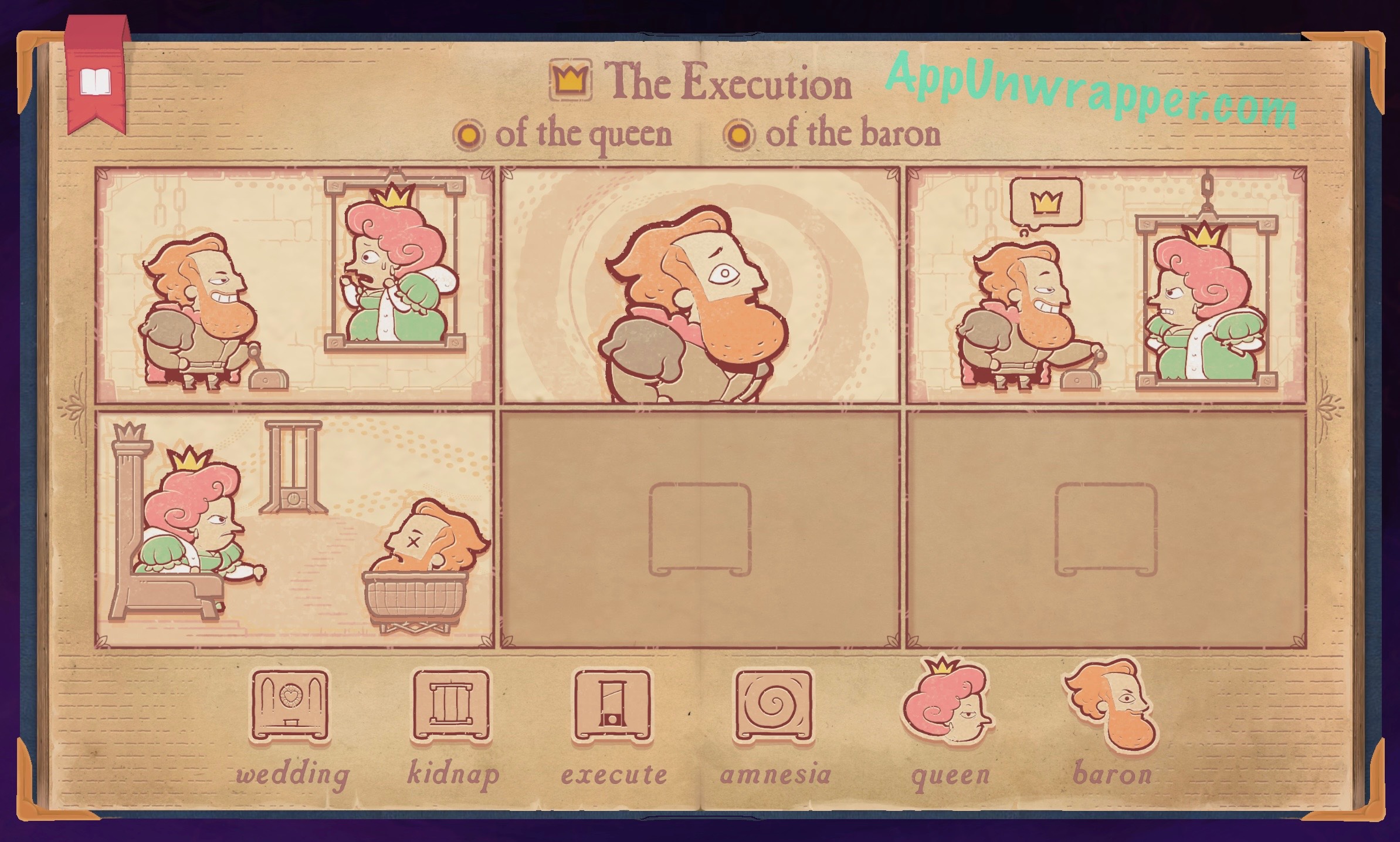 4. Misfortune – Queen Suffers Four Tragedies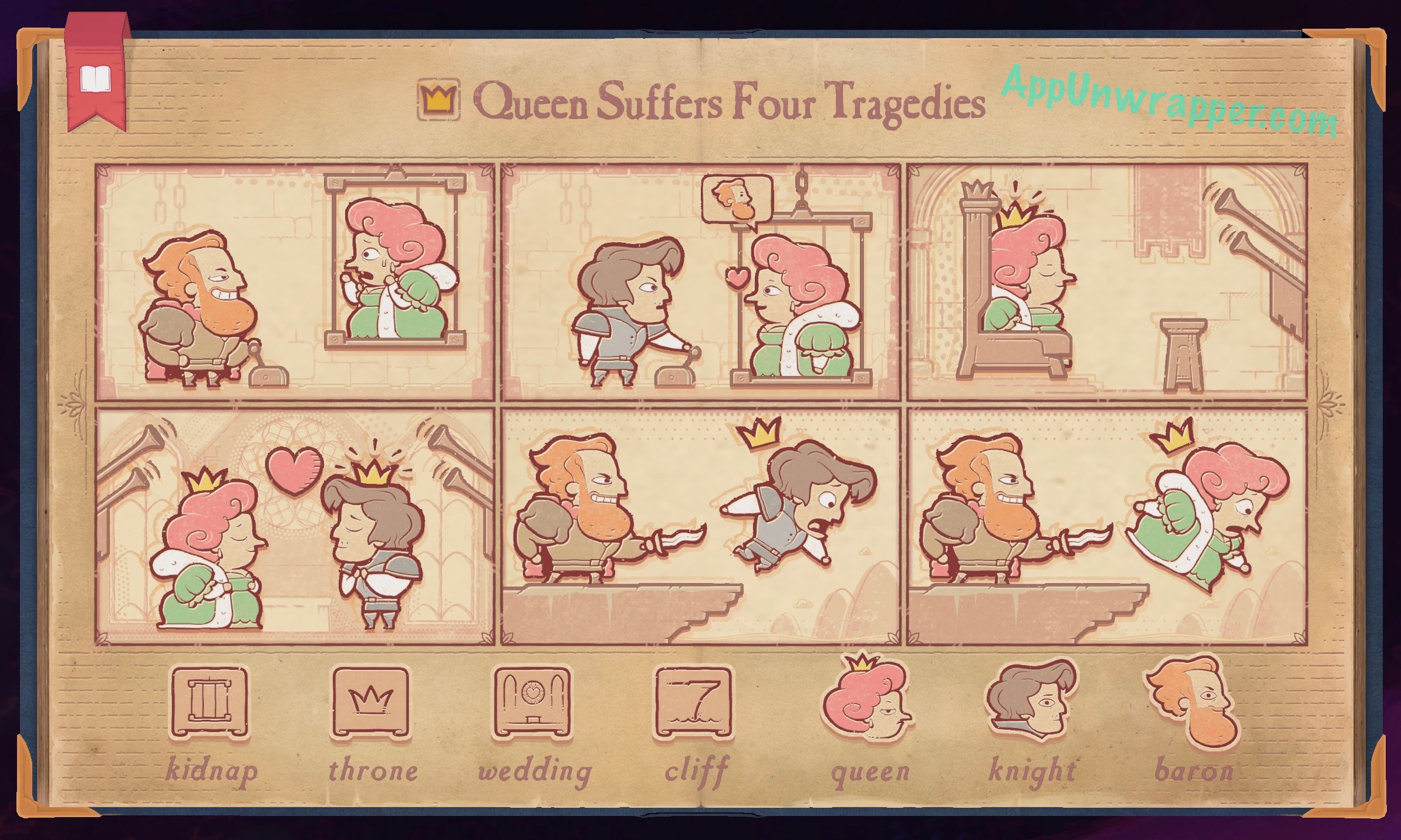 5. Matriarch – Queen Beheads All Men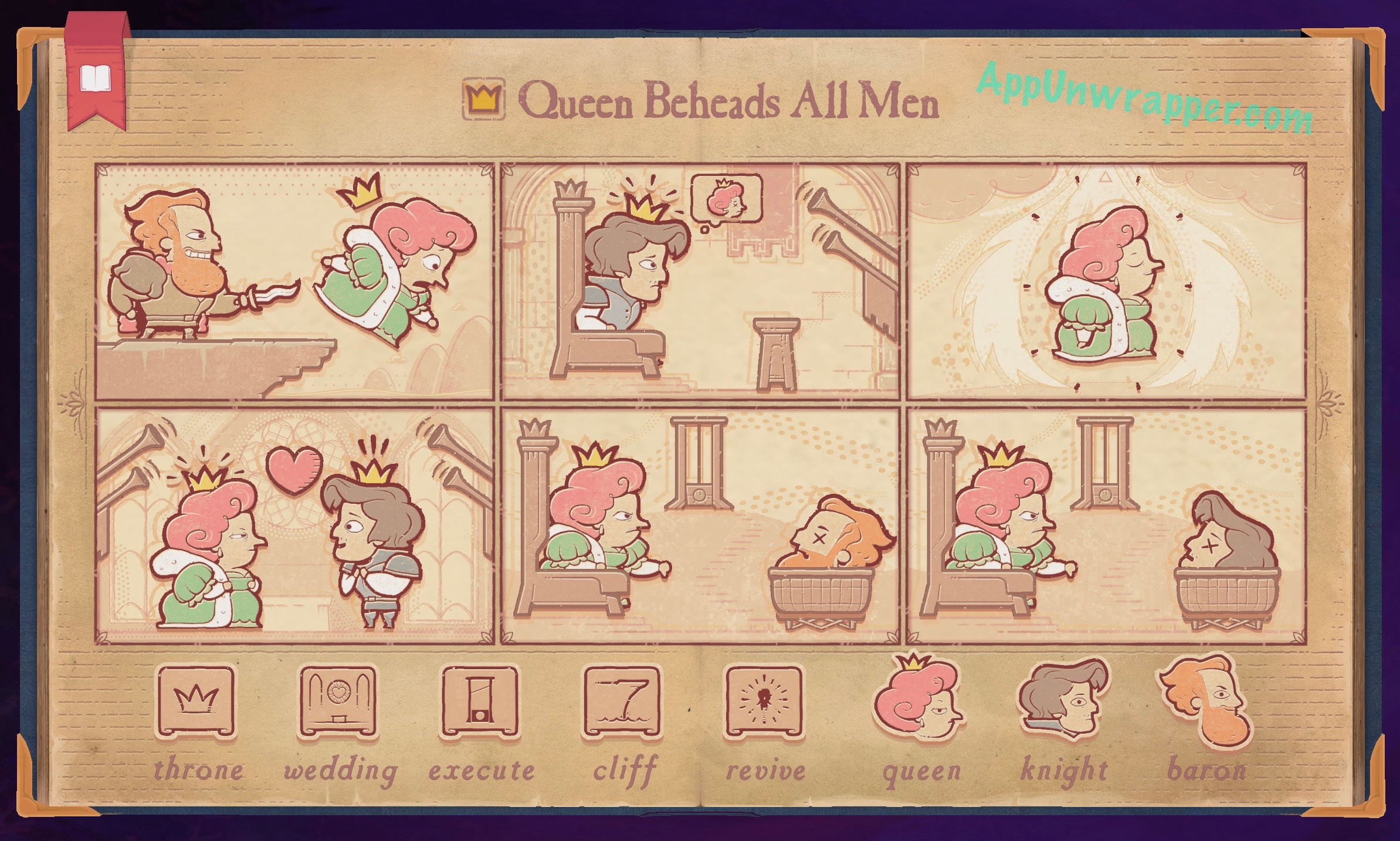 Chapter 10, Genesis:
1. Resurrection – Adam Resurrects the Third Day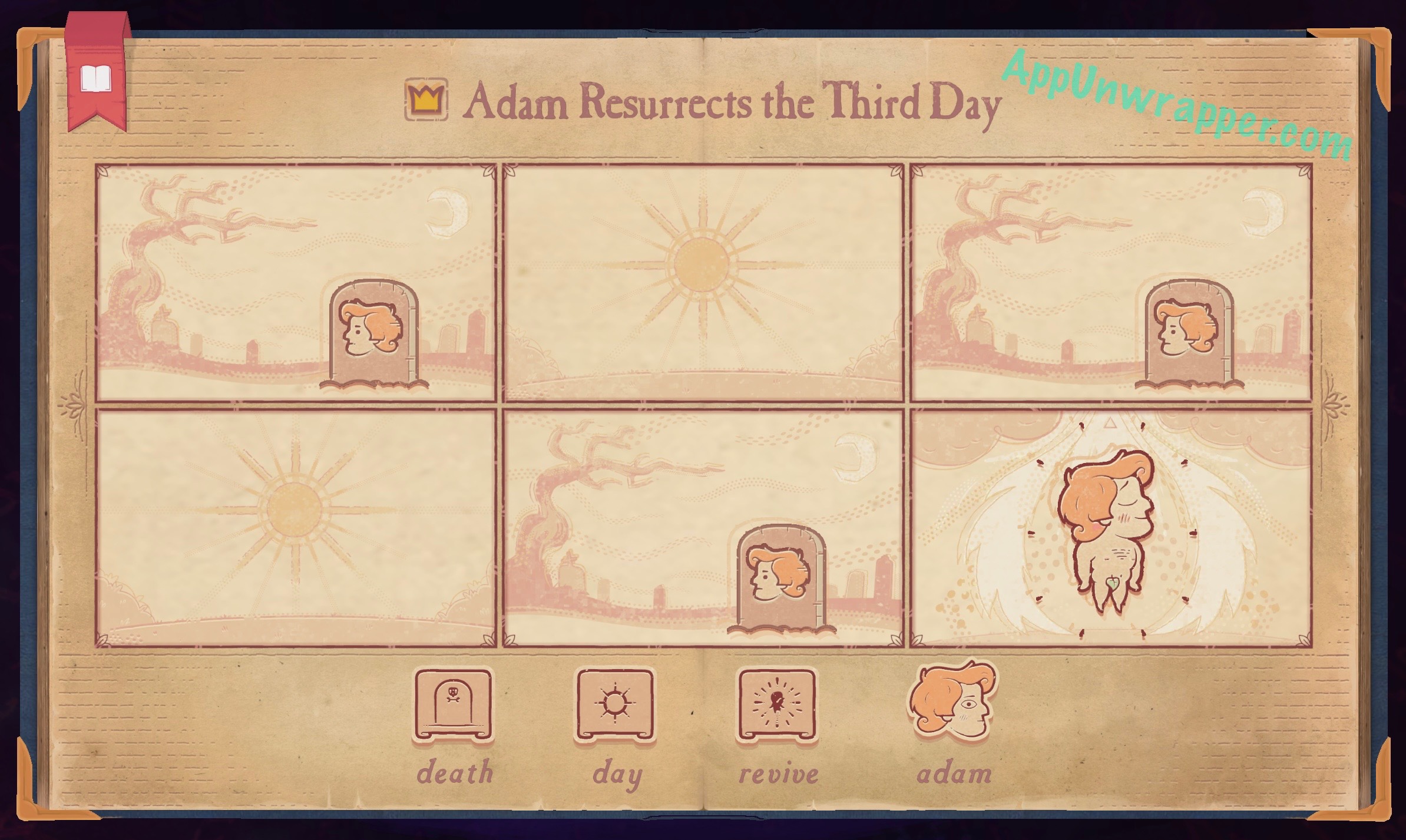 2. Temptation – Eve Rejects Apple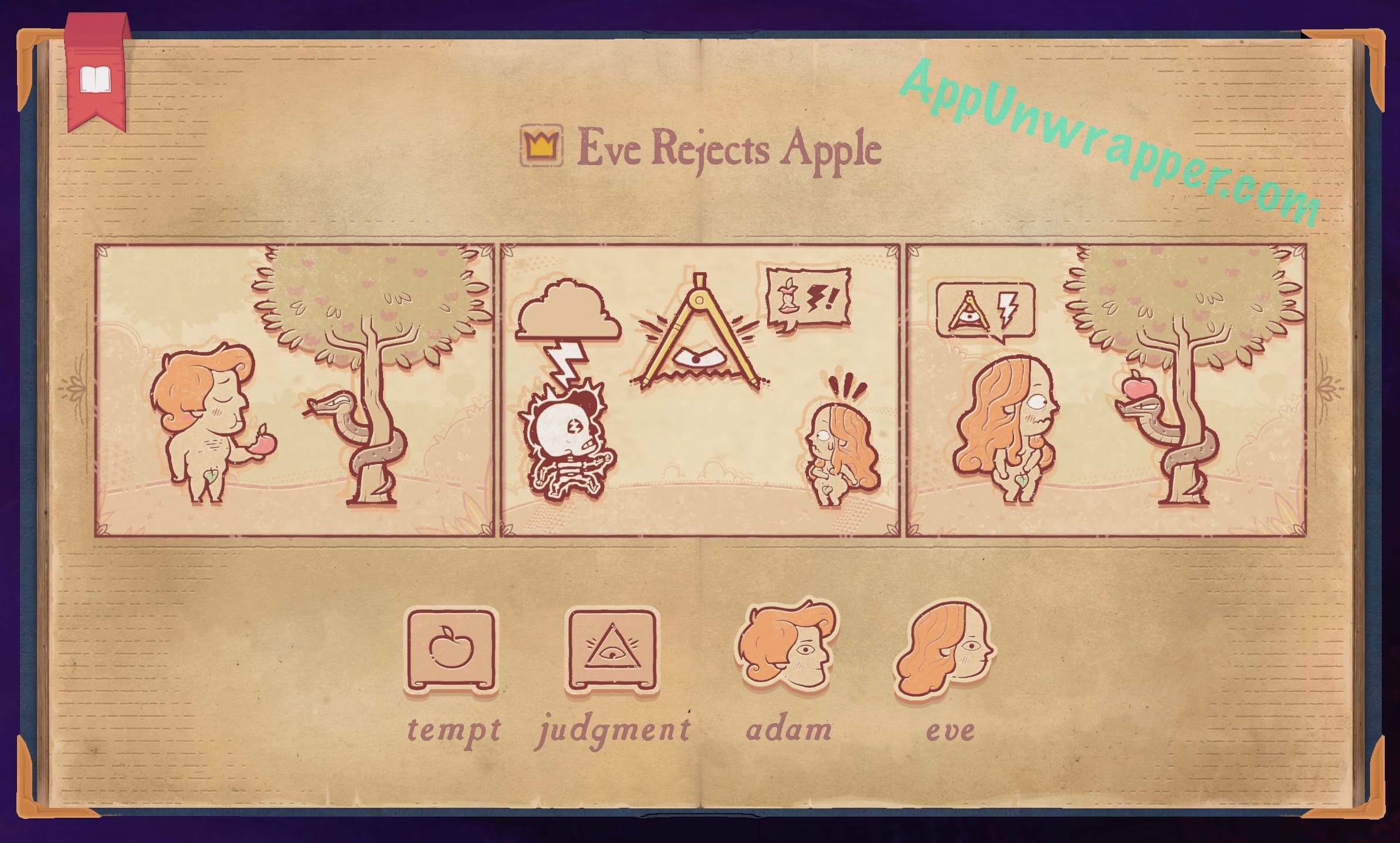 3. Punishment – God is Happy at Everyone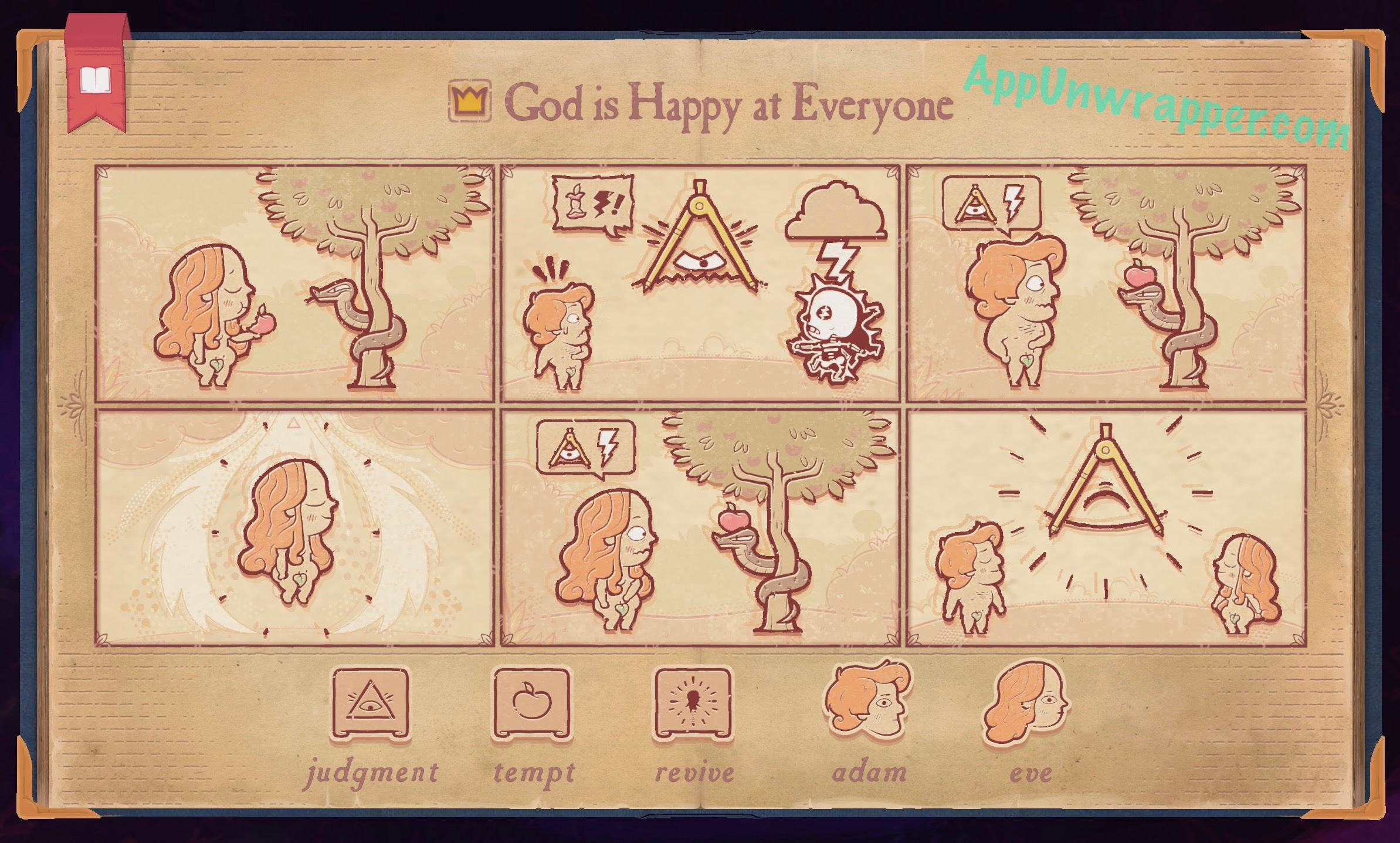 4. Repentance – Adam Watches His Love Die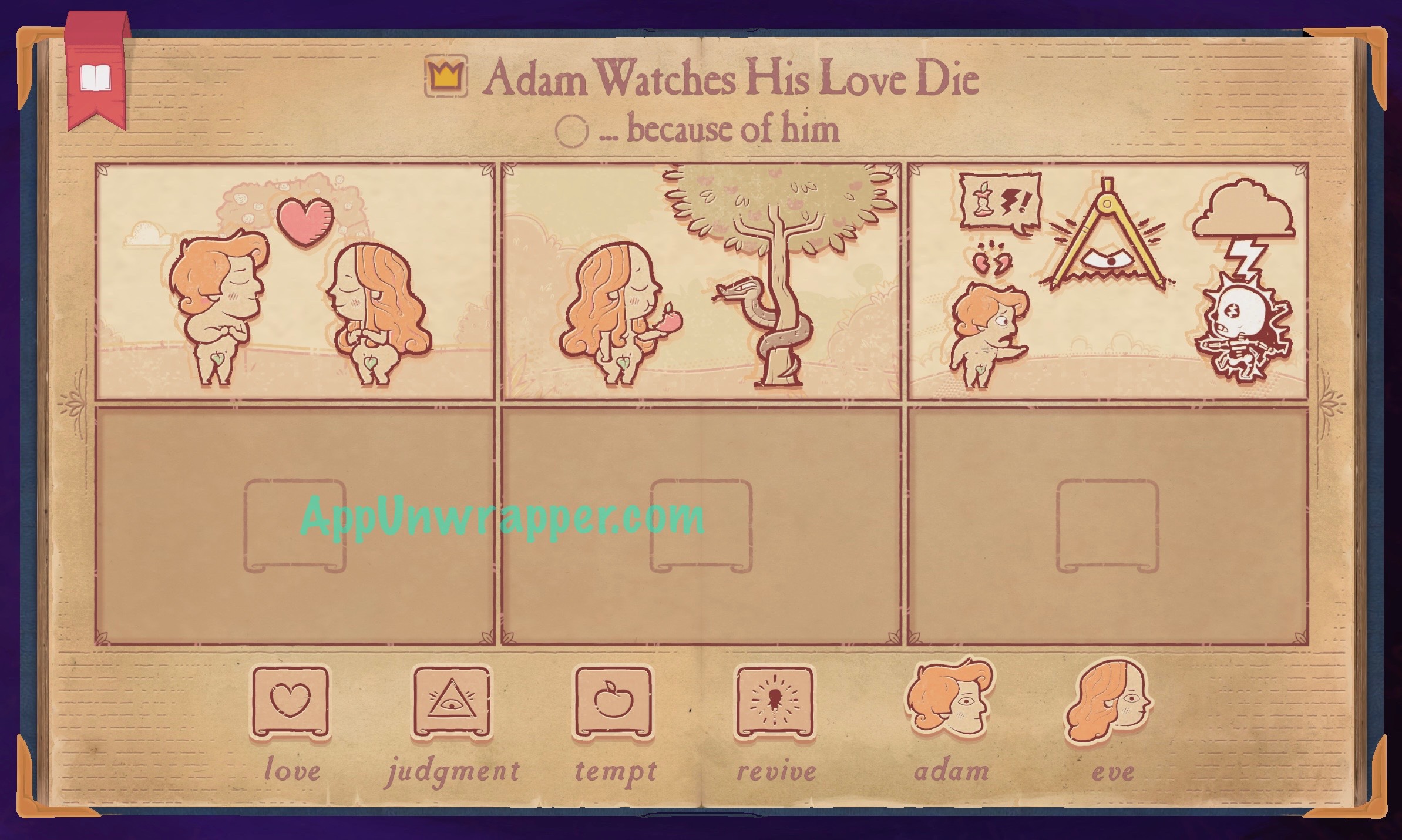 …because of him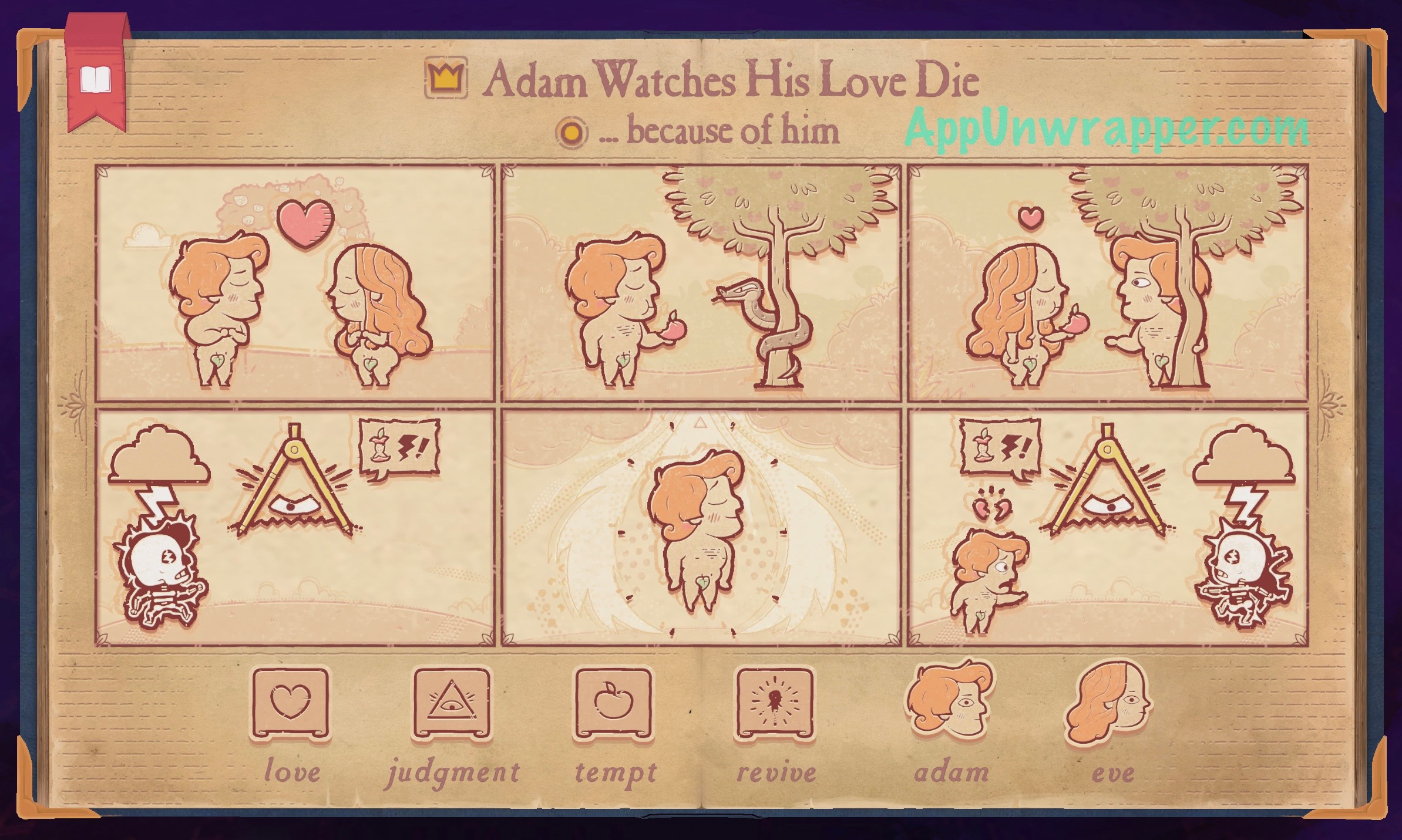 5. Vengeance – Friedrich Takes Revenge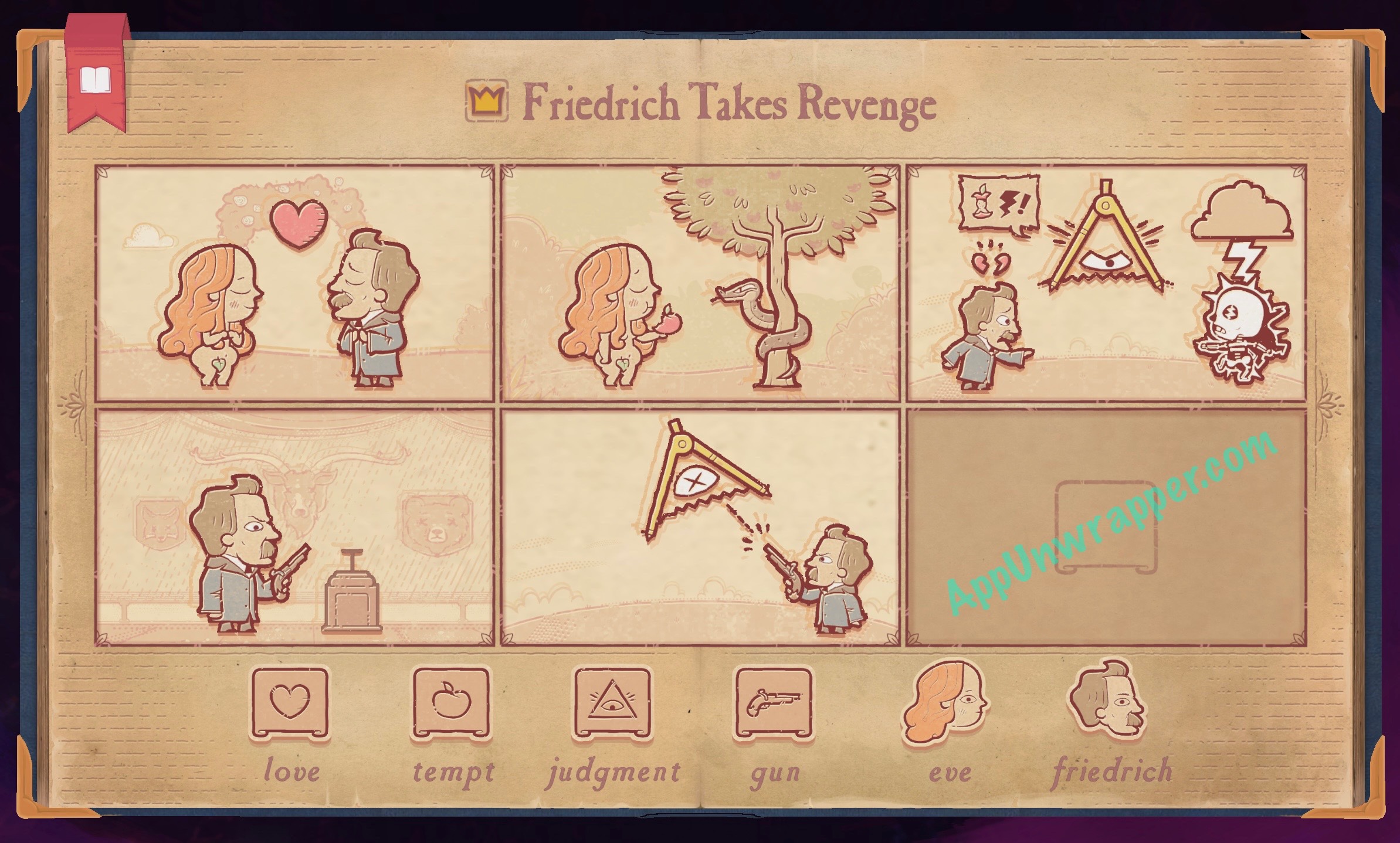 Chapter 11, The King:
1. Noxious – Cyclic, Mutually Toxic Love Affair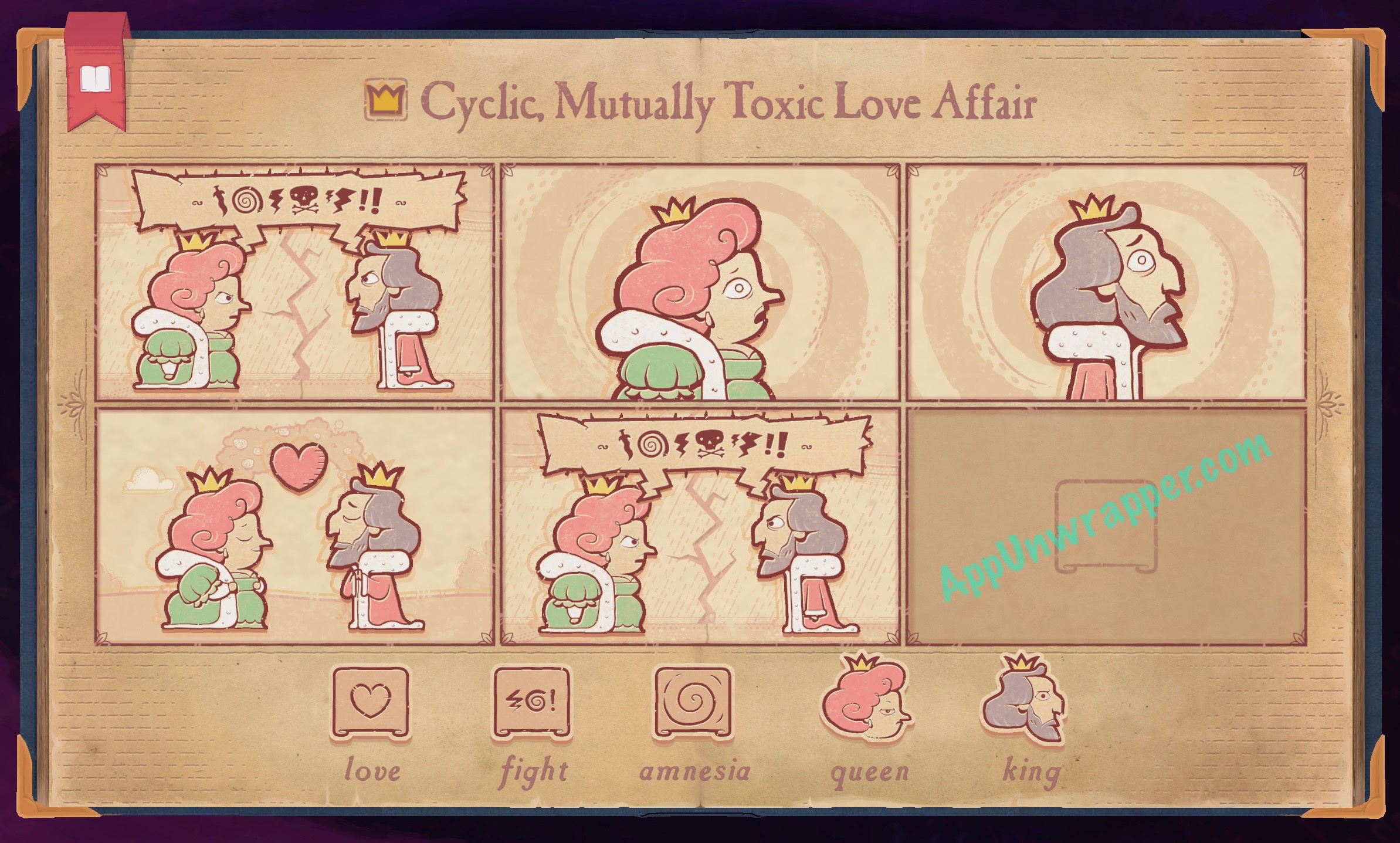 2. Spite – Double Execution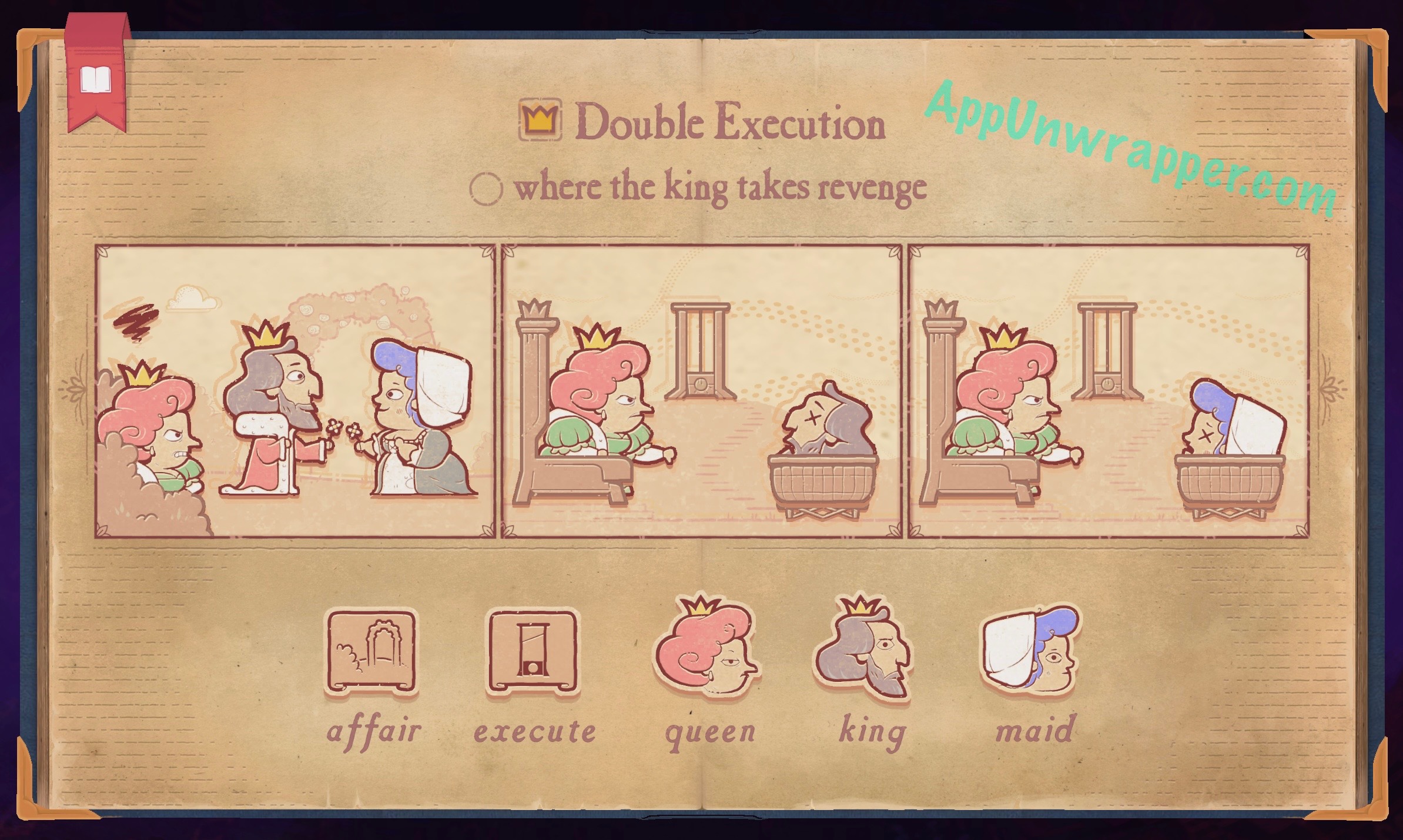 …where the King takes revenge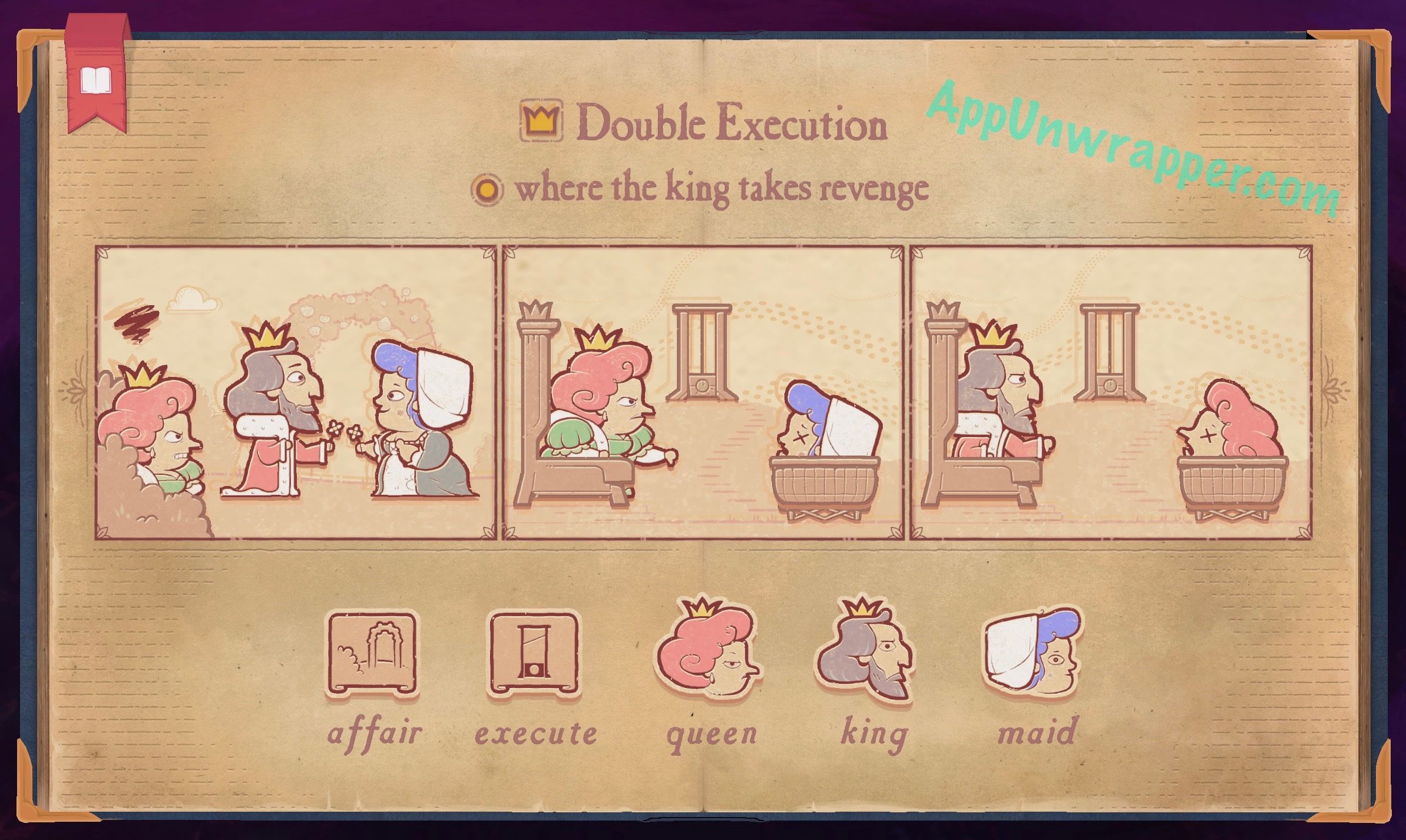 3. Purge – Three Heads Roll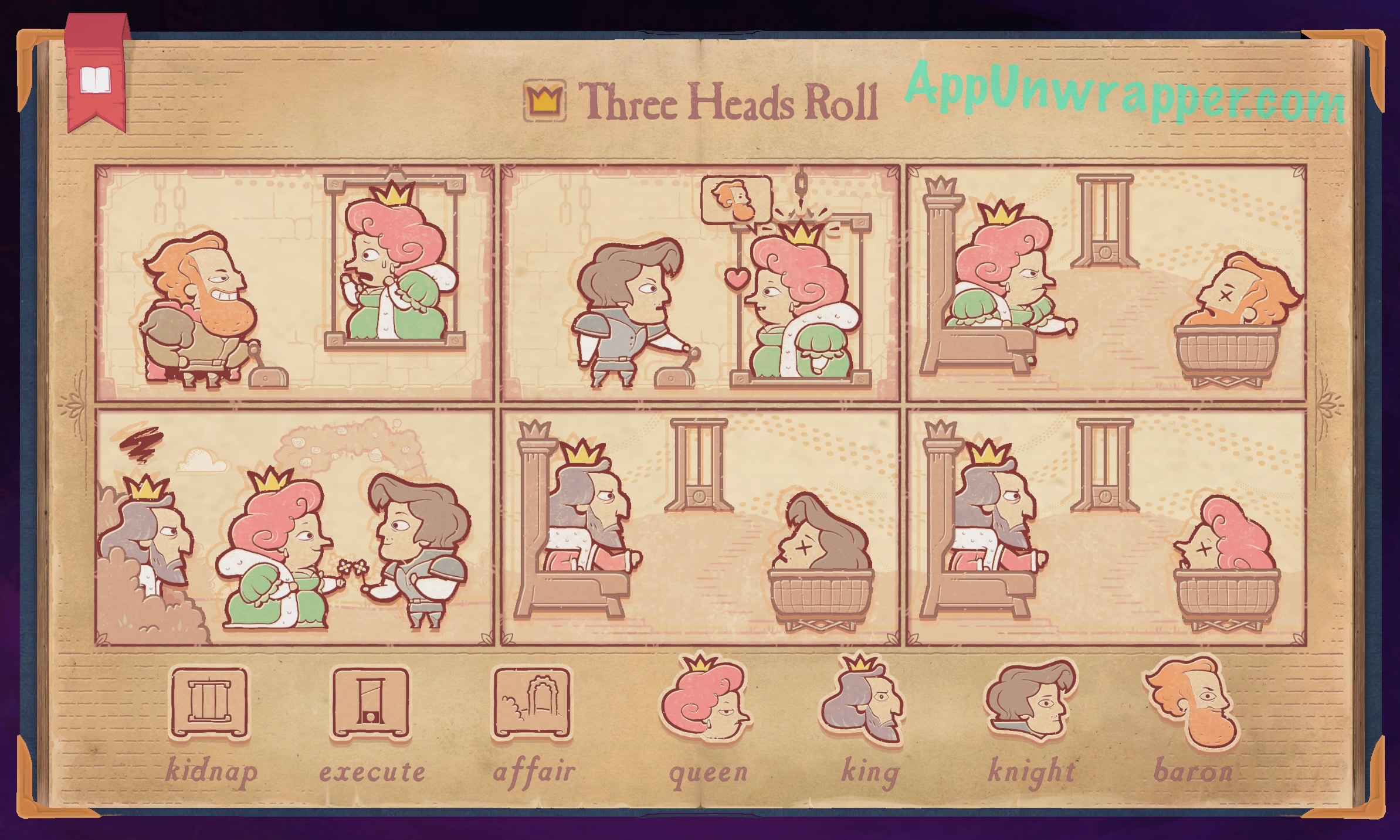 4. Promotion – Rags to Royalty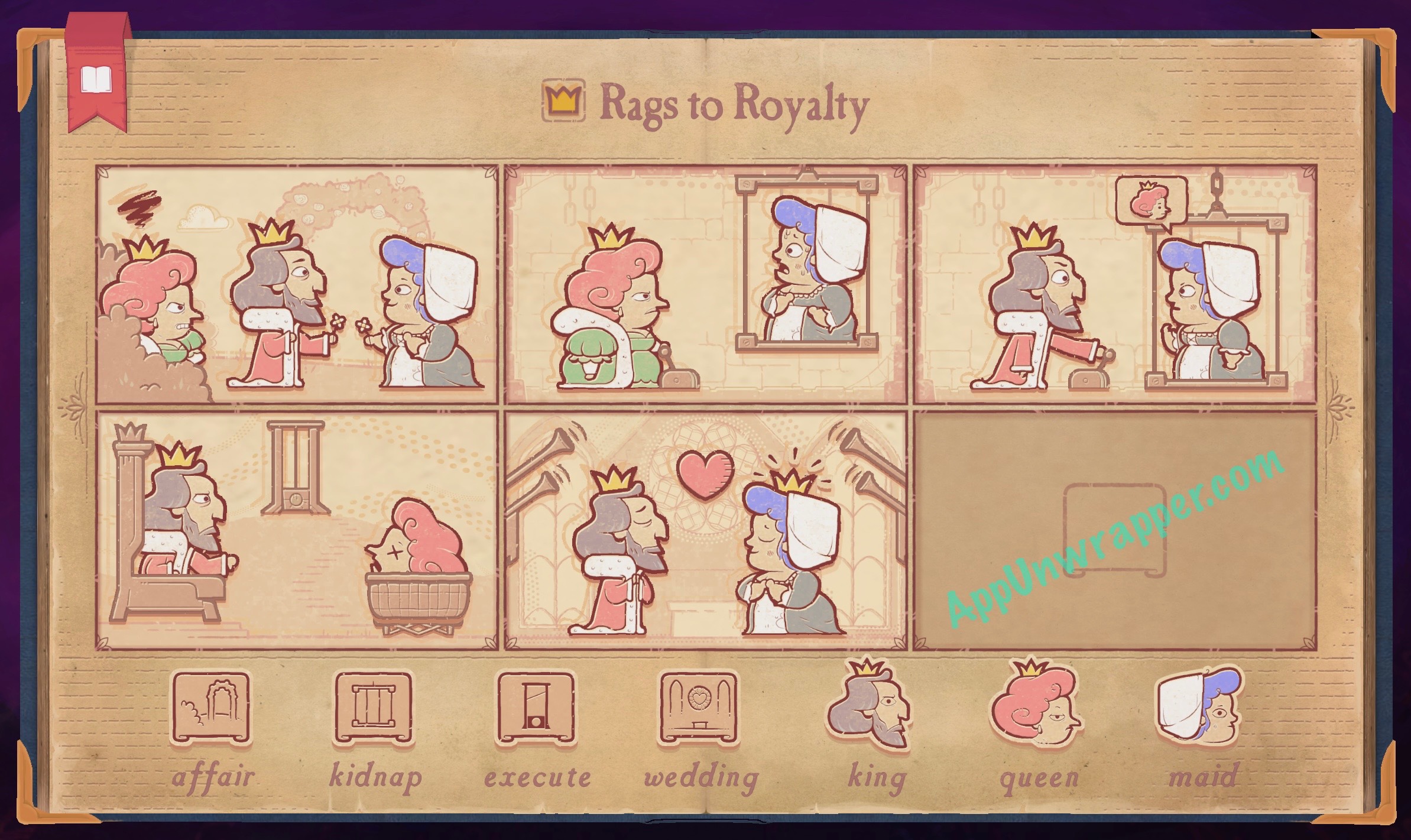 5. Machiavelli – Baron Rules Alone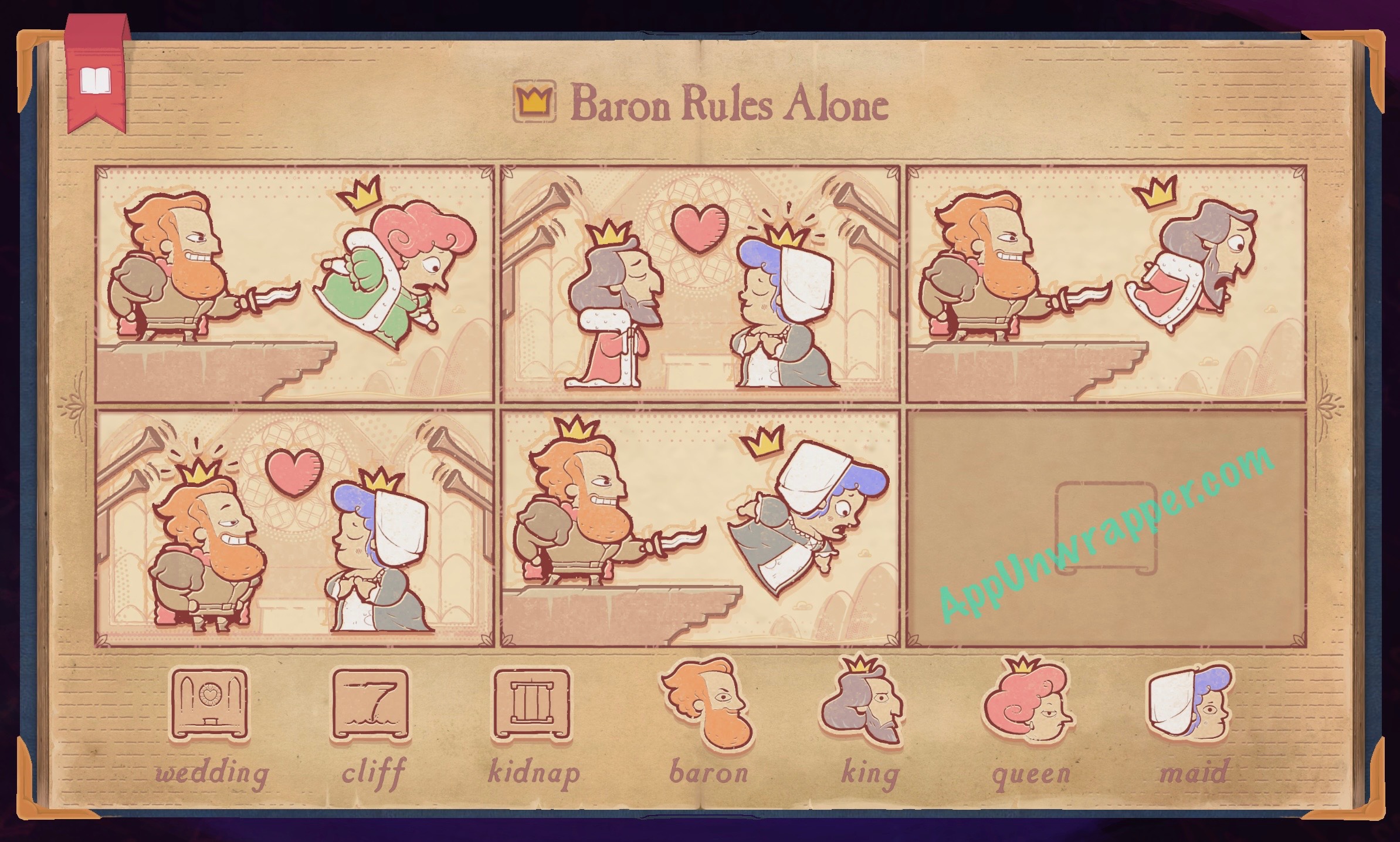 Chapter 12, Monsters:
1. Werewolf – Bernard Drinks Poison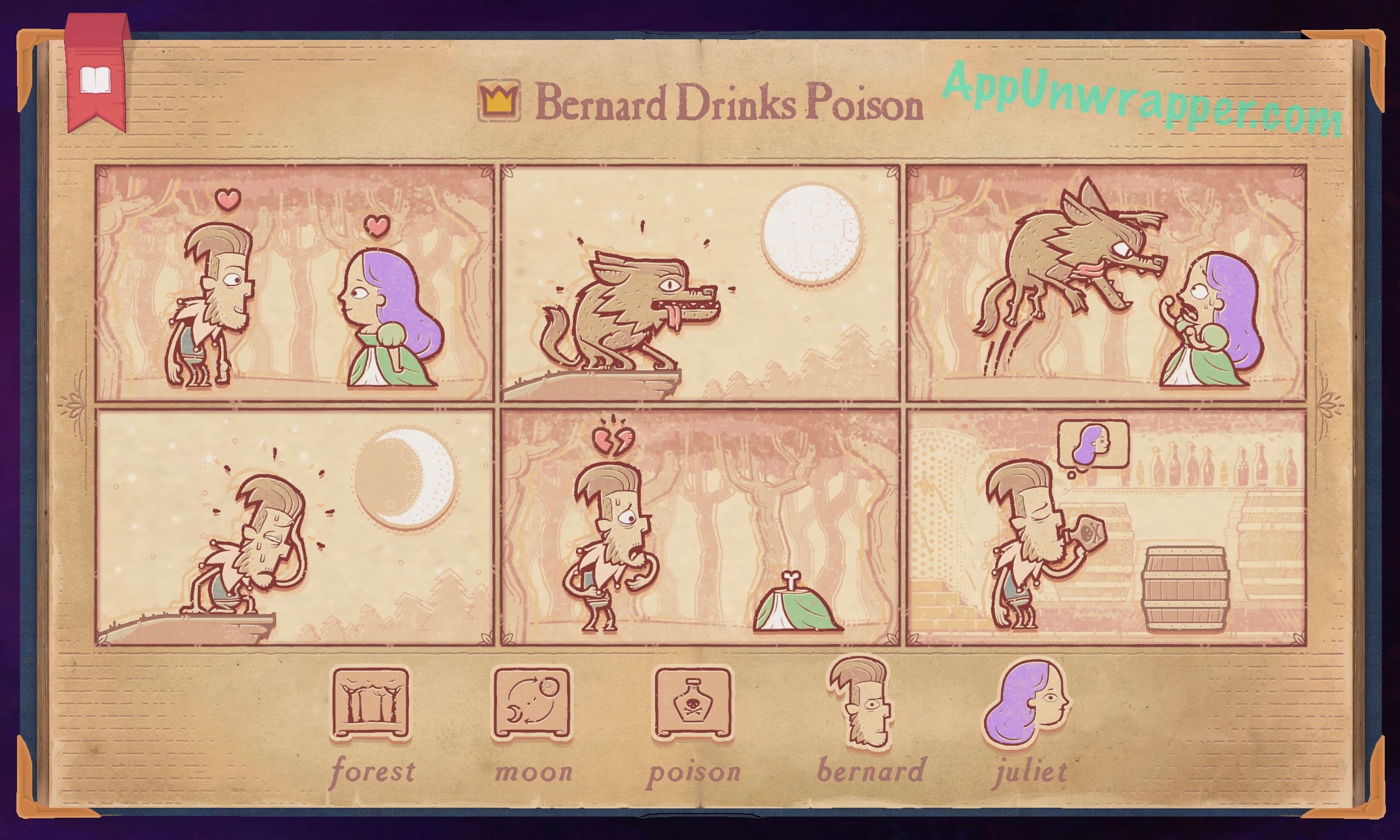 2. Sematary – Pet Comes Back to Life to Enact Revenge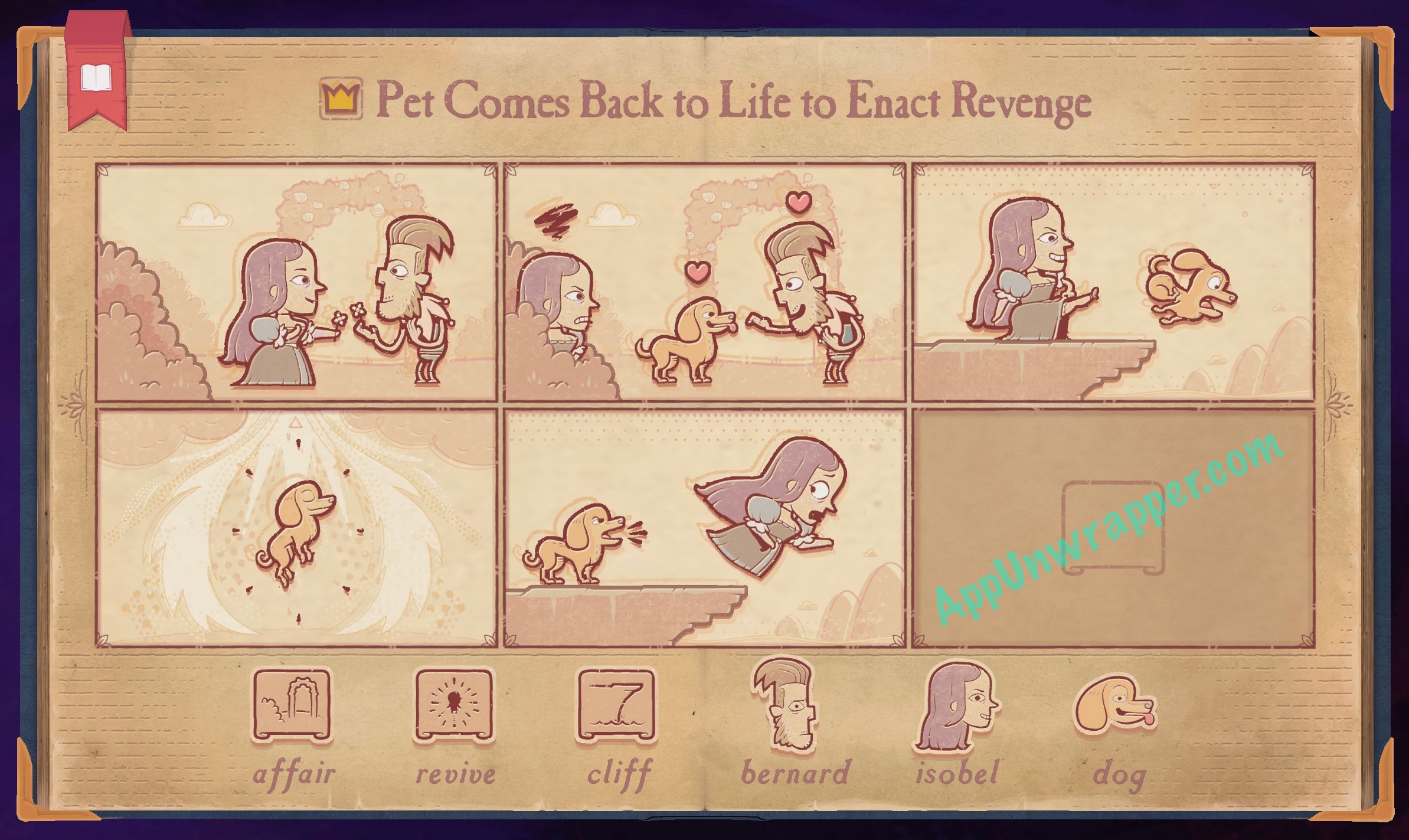 3. Dragon – Queen Gets Baron Arrested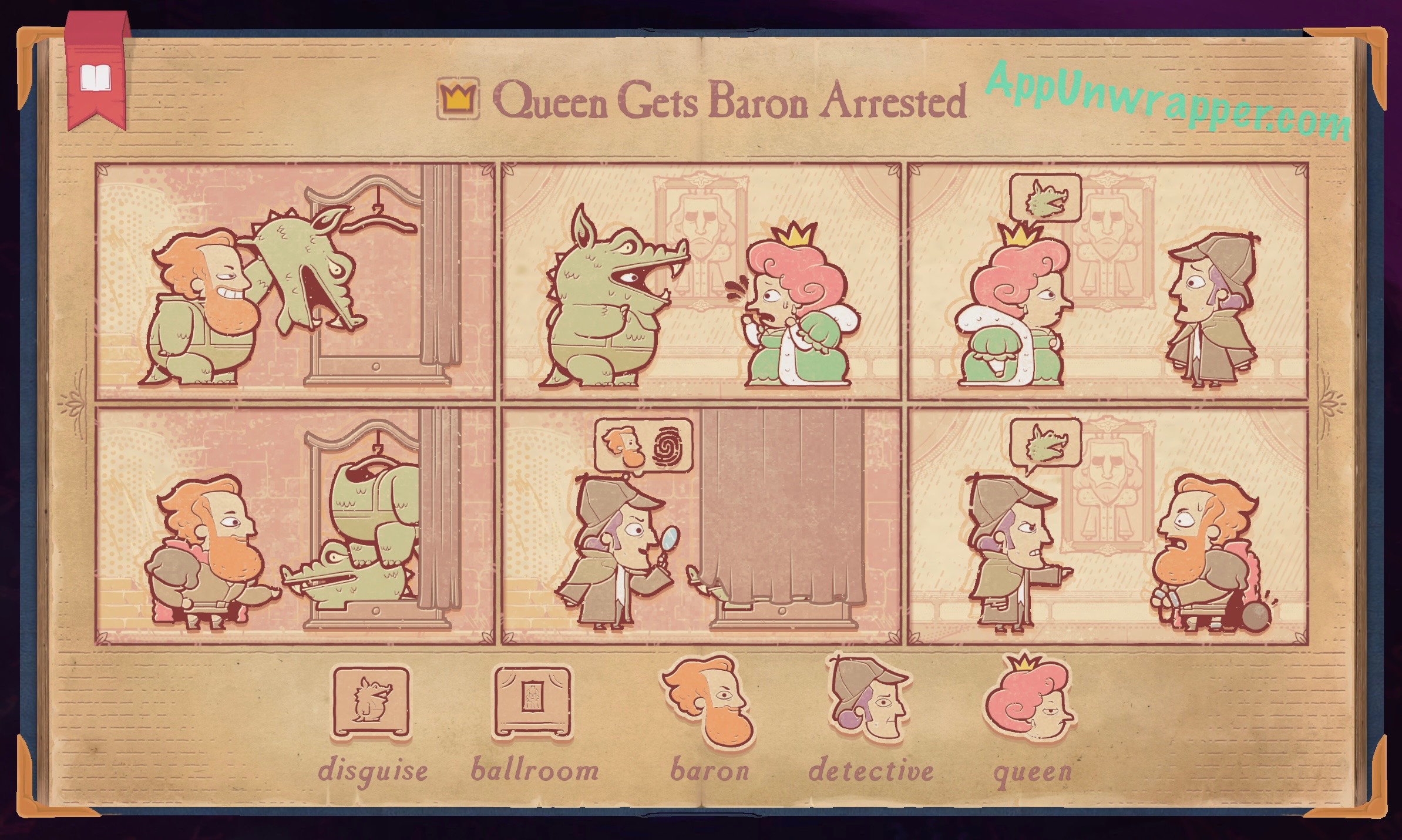 4. Vampire – Cured of Vampirism
5. Professor – Monster is Slain – werewolf dies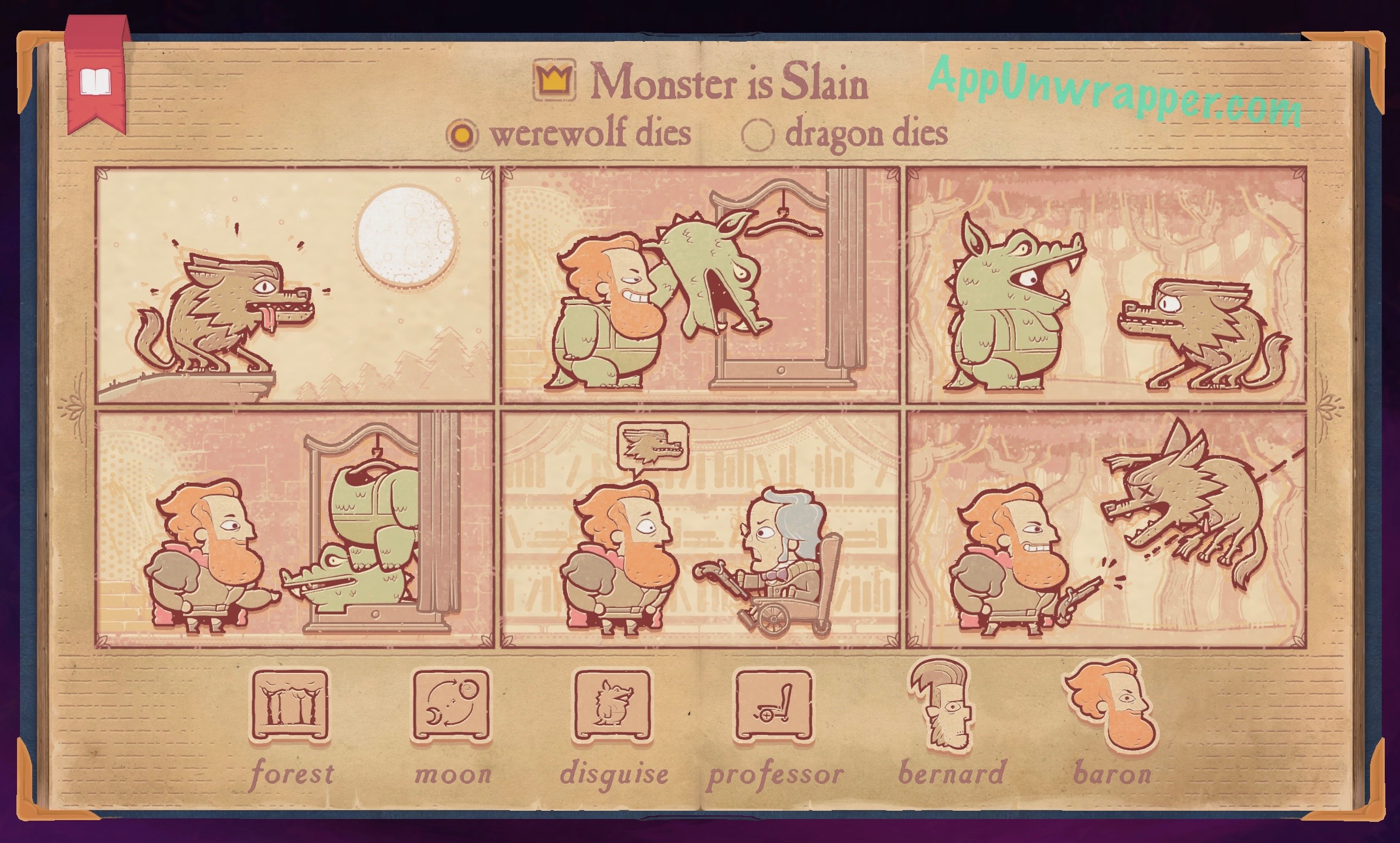 Monster is Slain – dragon dies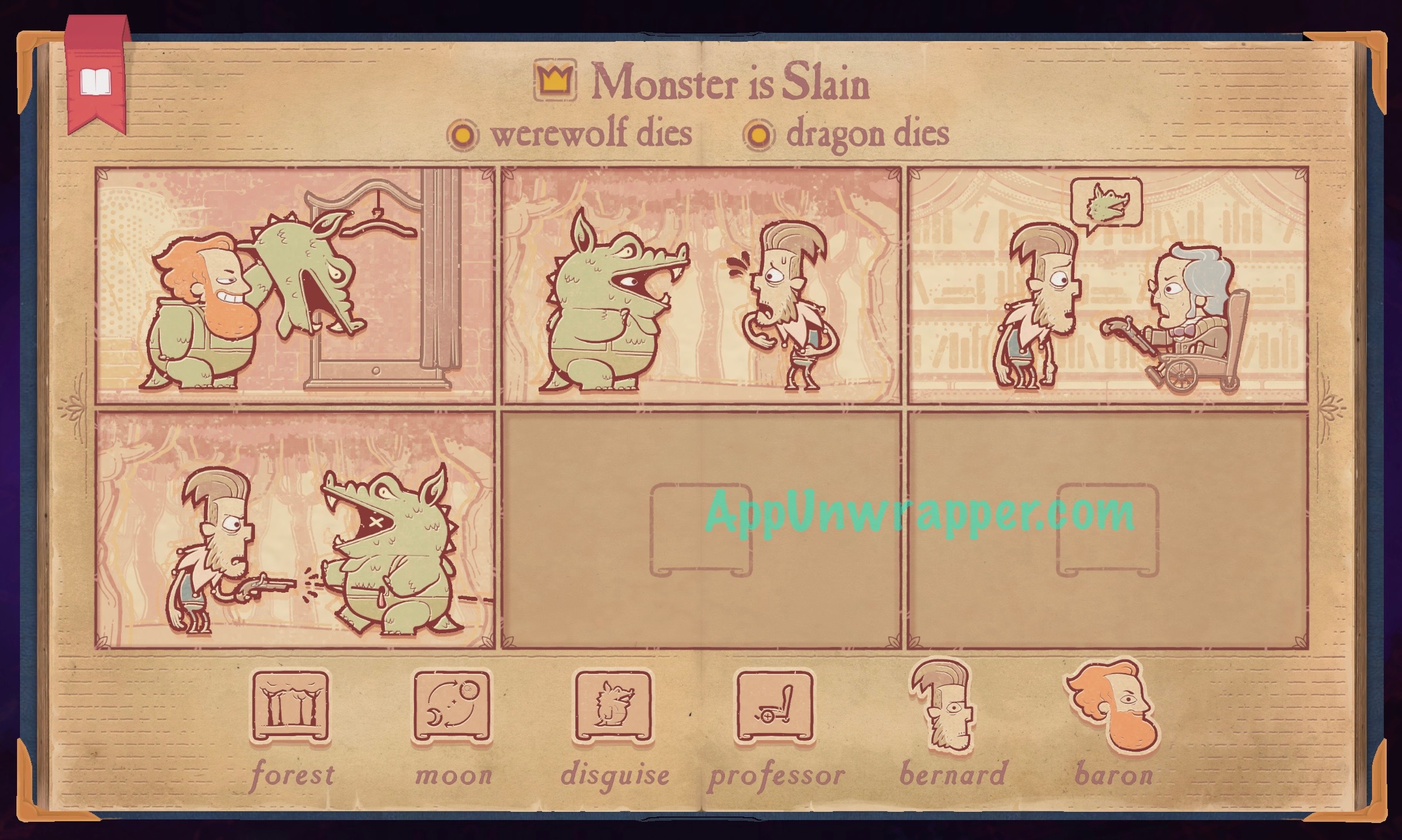 Chapter 13, Drama:
1. Narcissus – The Mirror Praises Everyone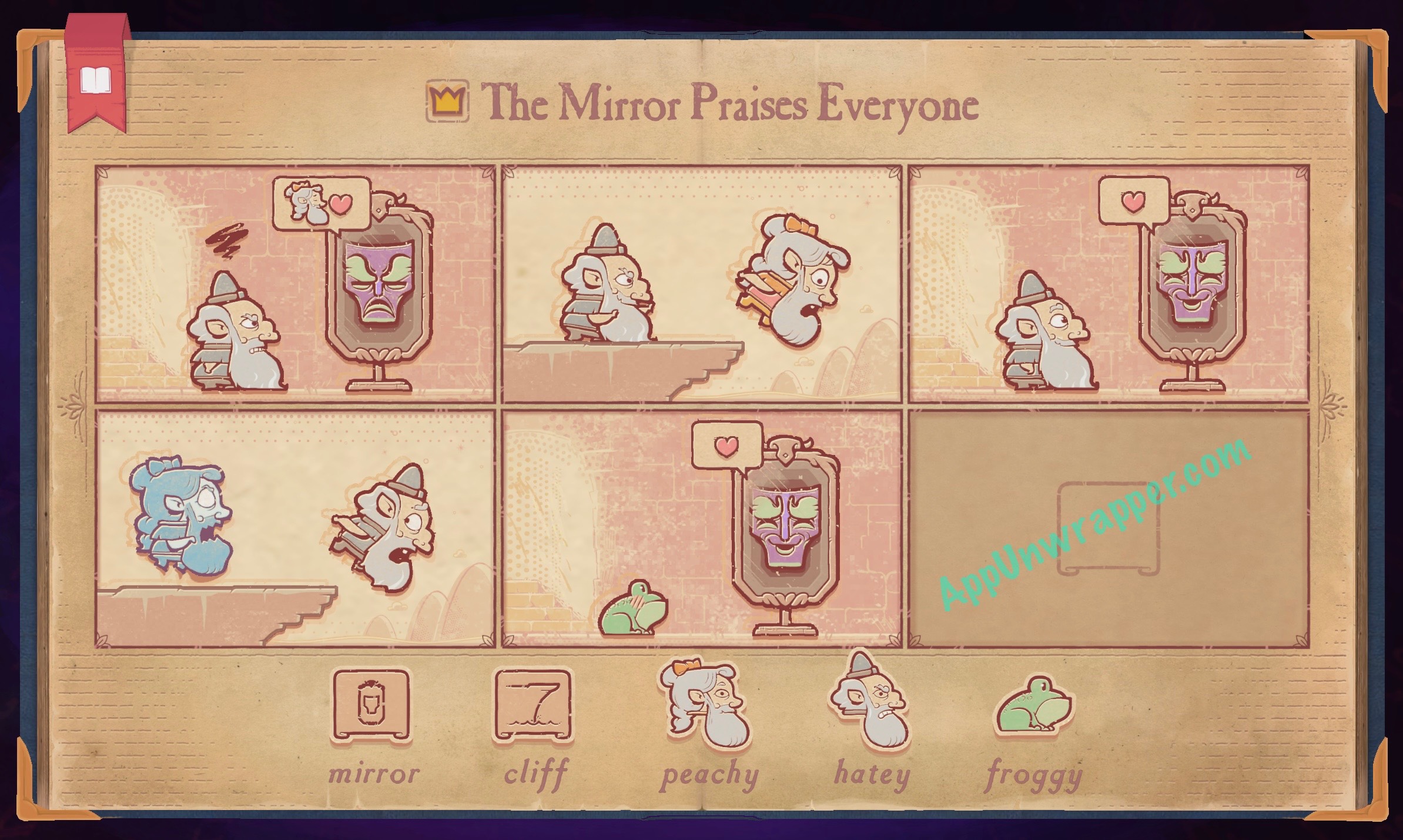 2. Oedipus – Hatey Murders Father and Marries Mother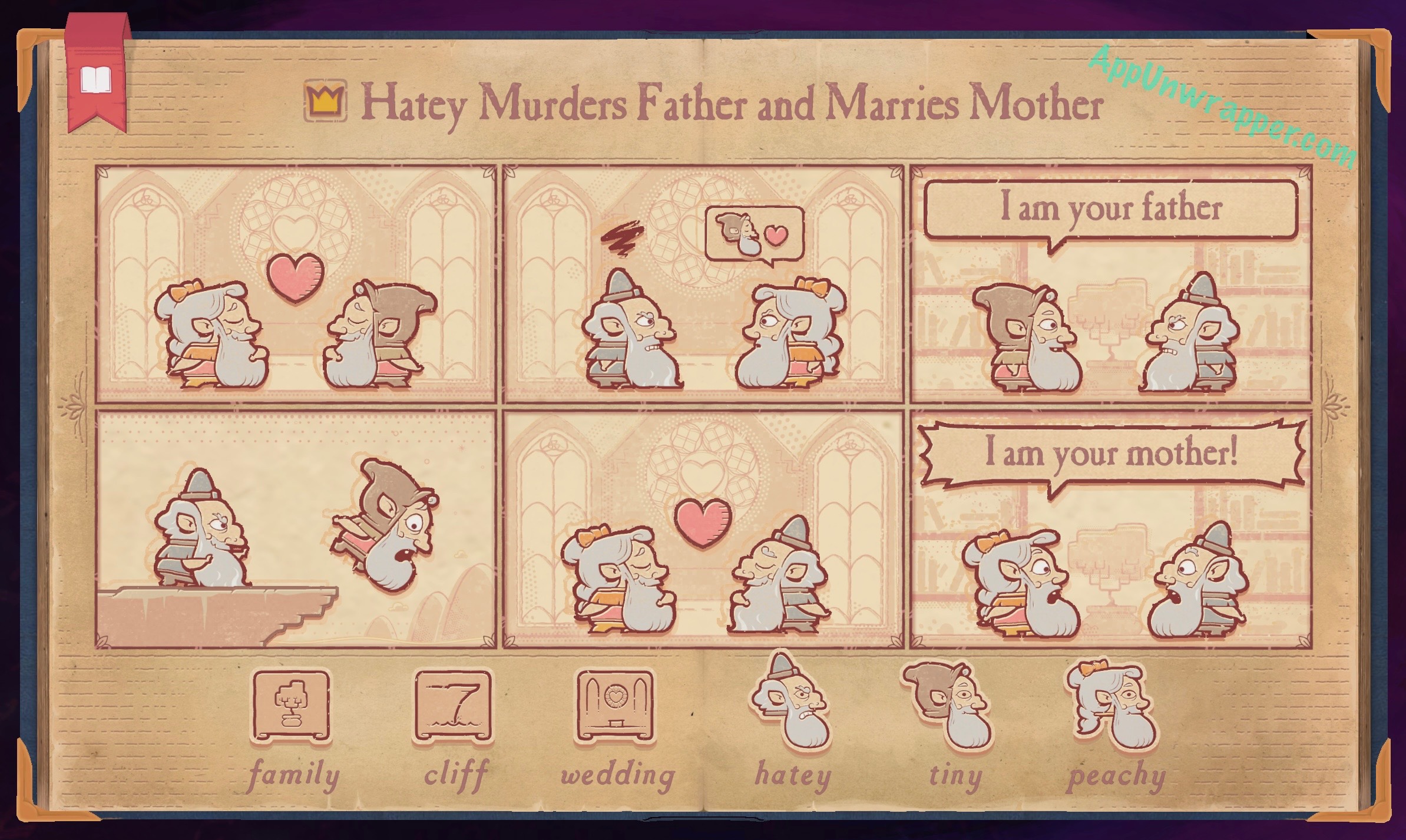 3. Hamlet – Tiny Murders Brother to Avenge His Father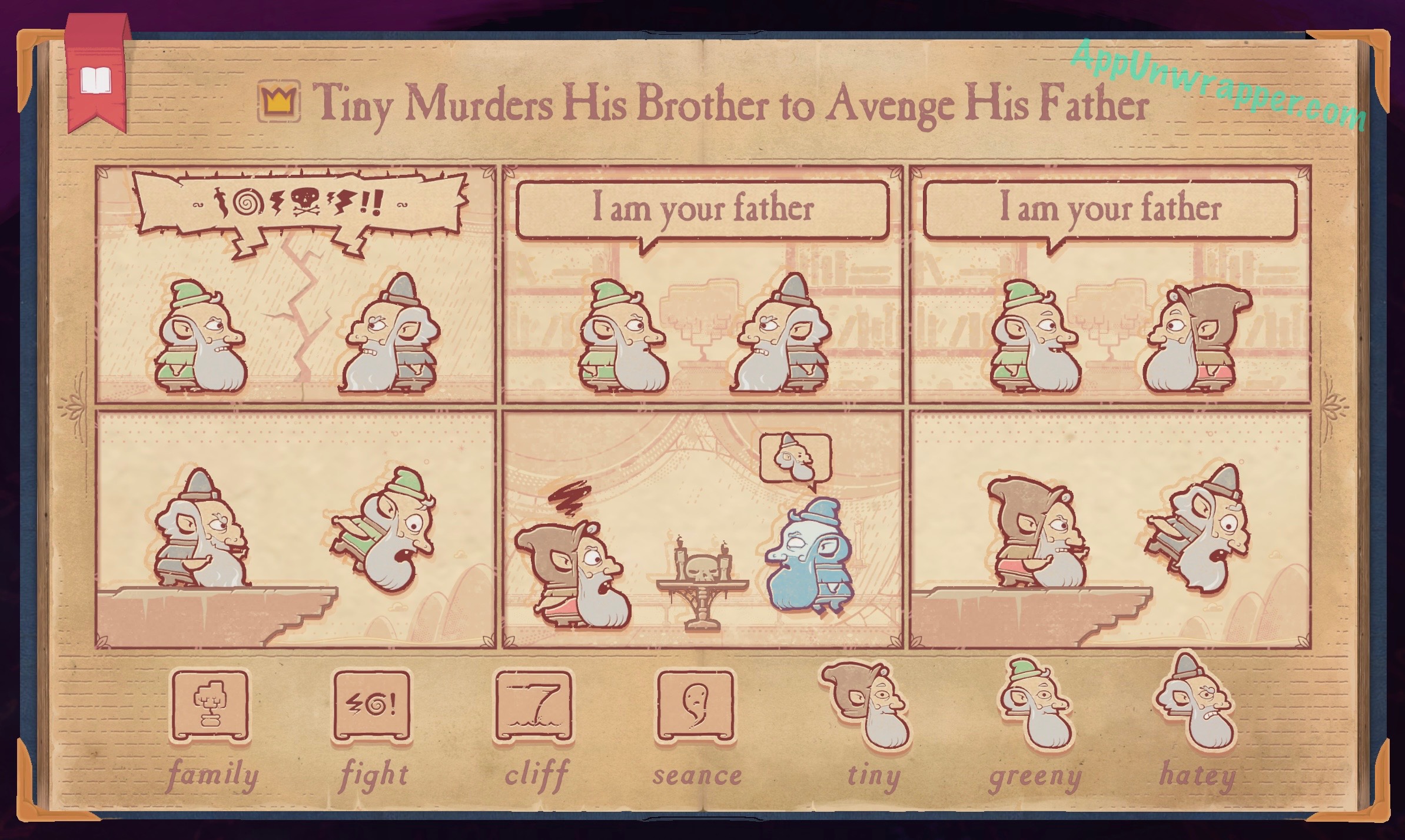 4. Salome – Hatey is Murdered by His Daughter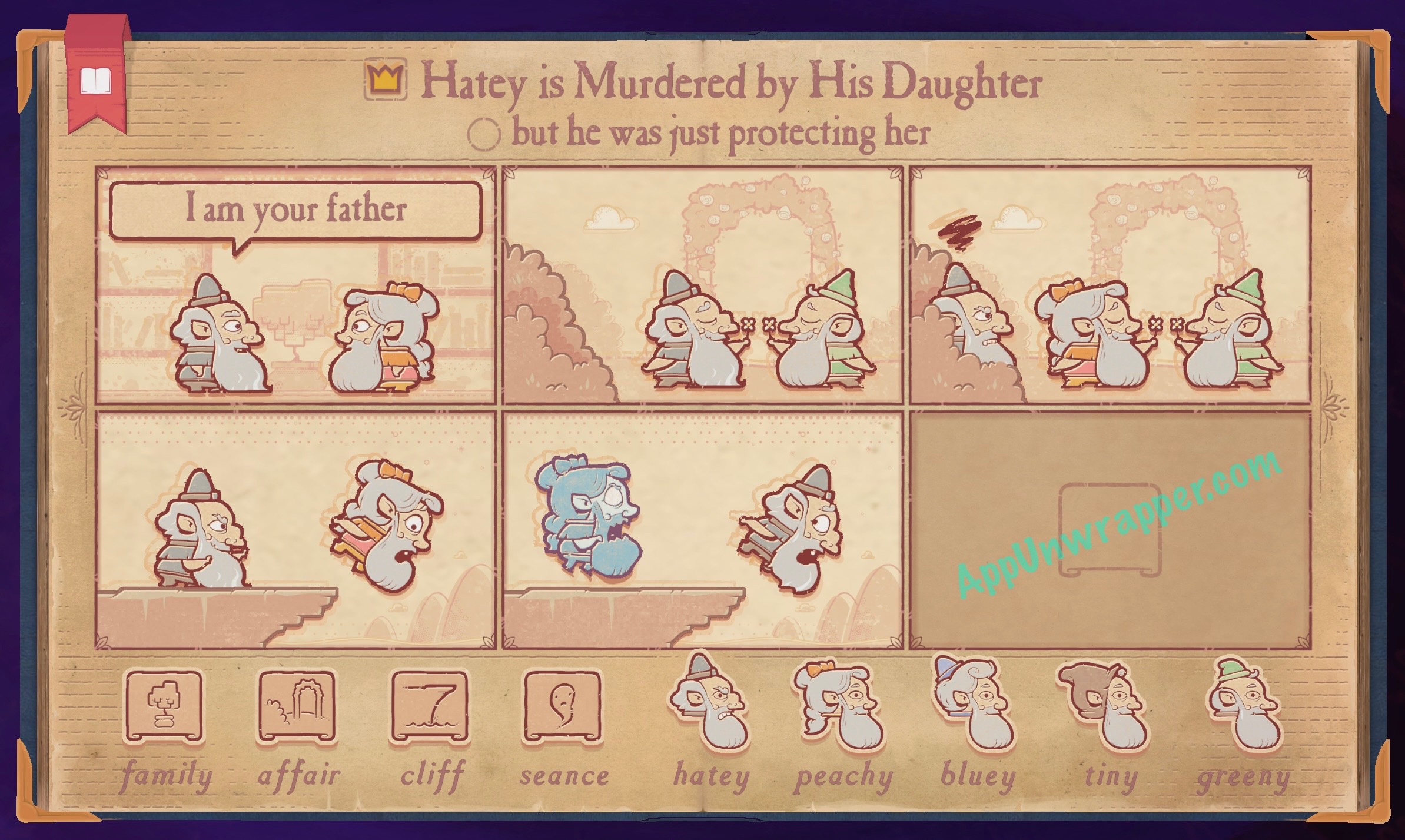 …but he was just protecting her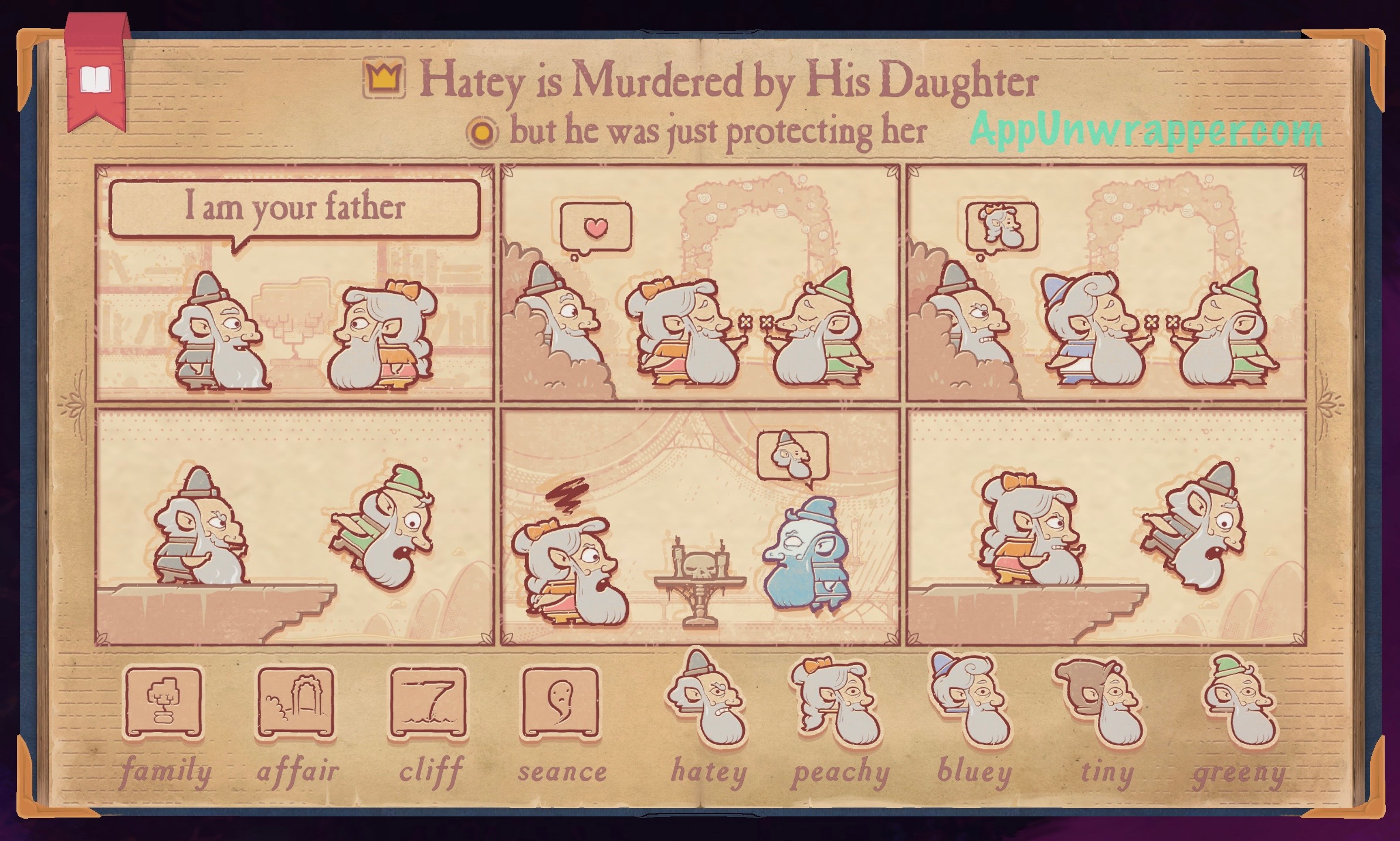 5. Godot – Tiny and Hatey Wait Forever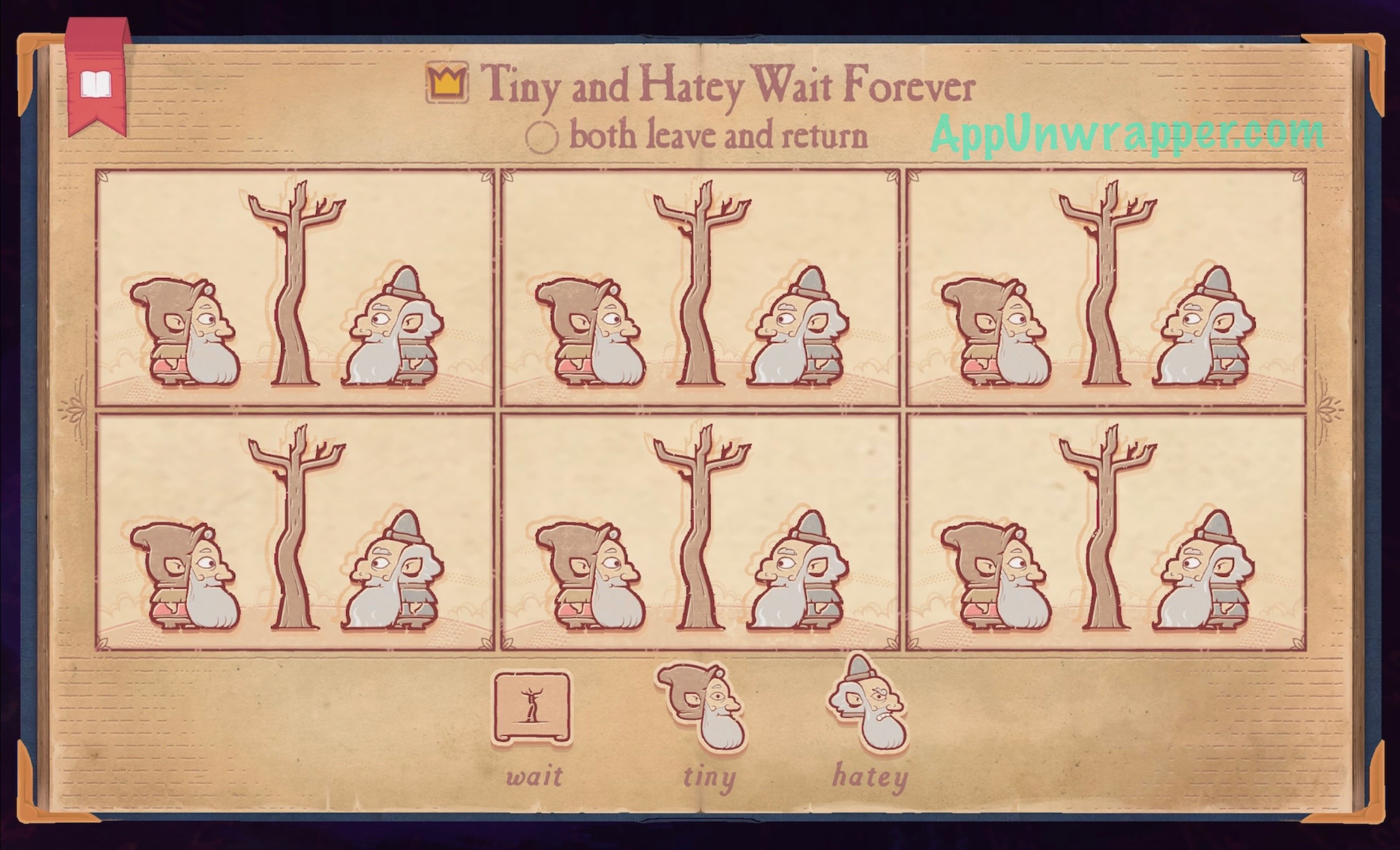 both leave and return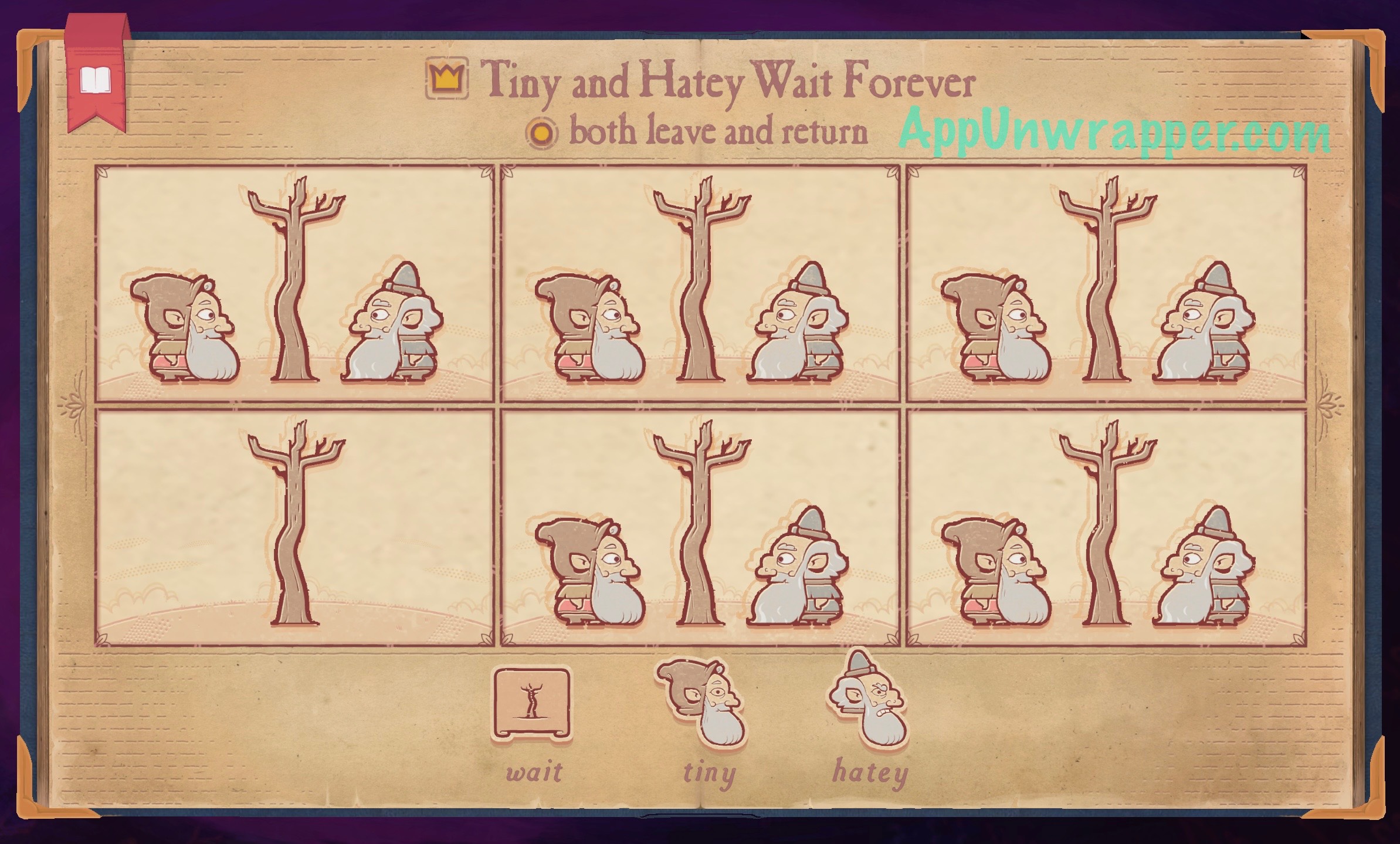 Chapter 14 (Final Chapter), Novels:
1. Mad Husband – Edgar Murders His Wife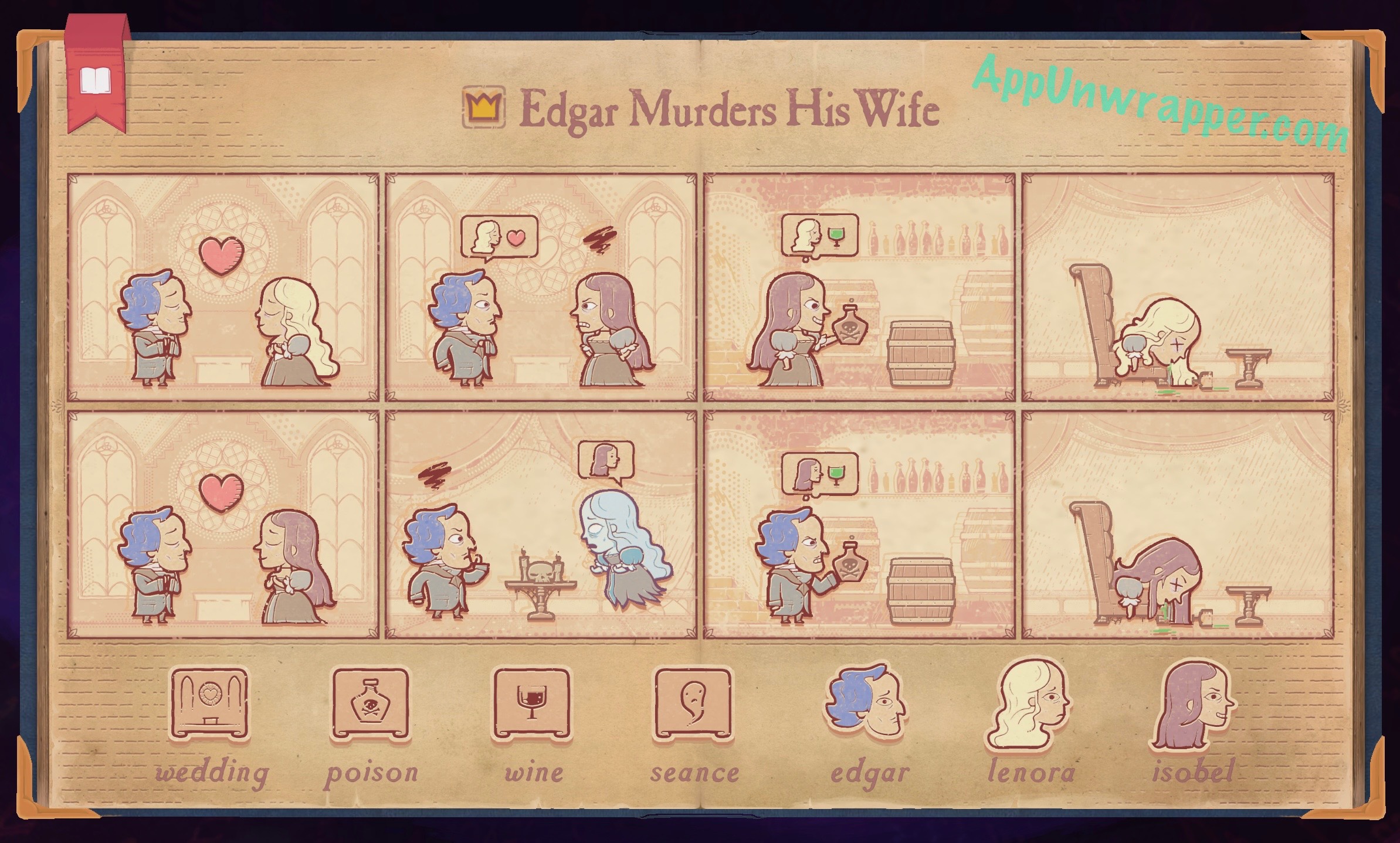 2. Loose End – Duke Shoots Detective to Avoid Prison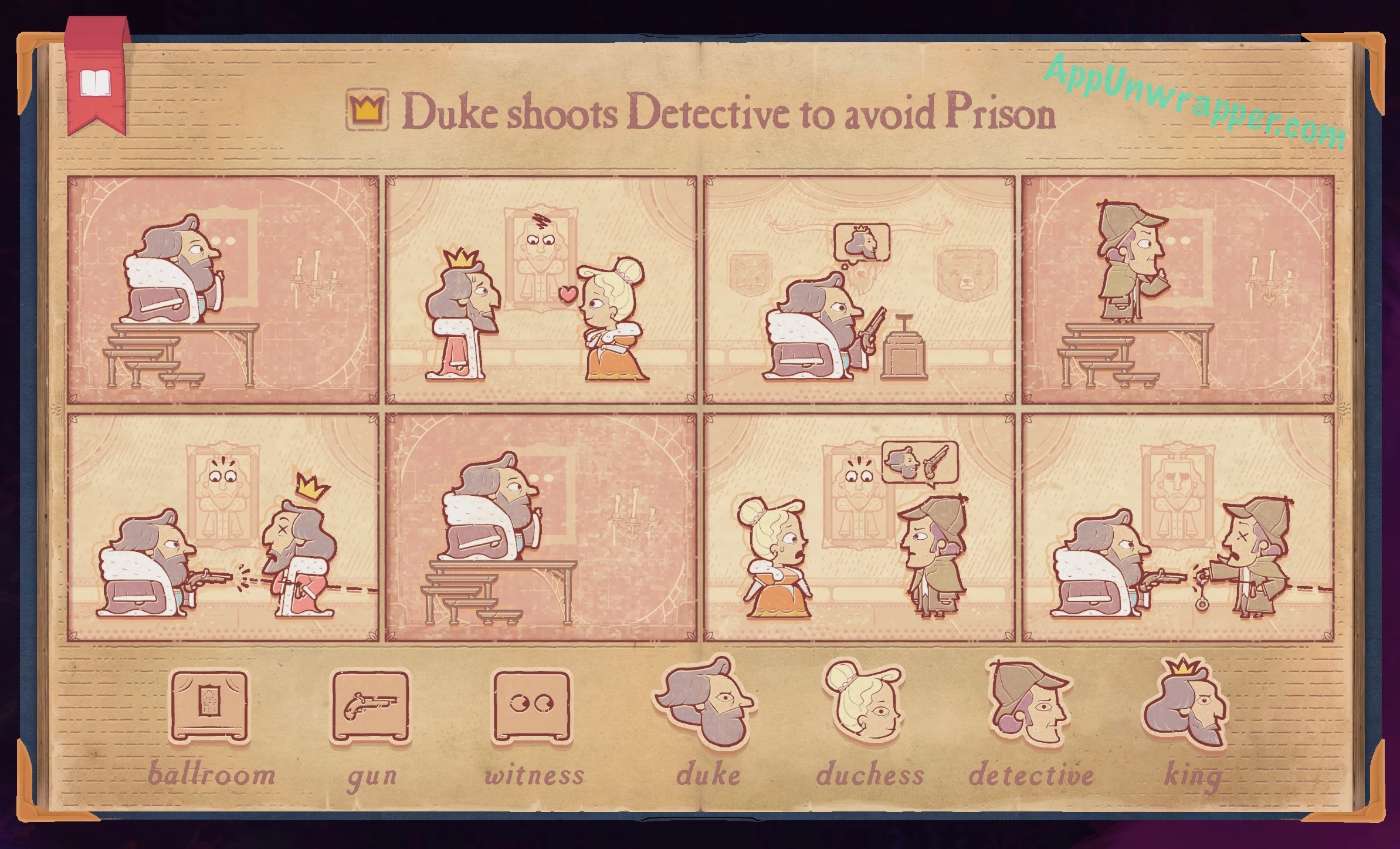 3. Vindictive Wife – Unfaithful Husband Punished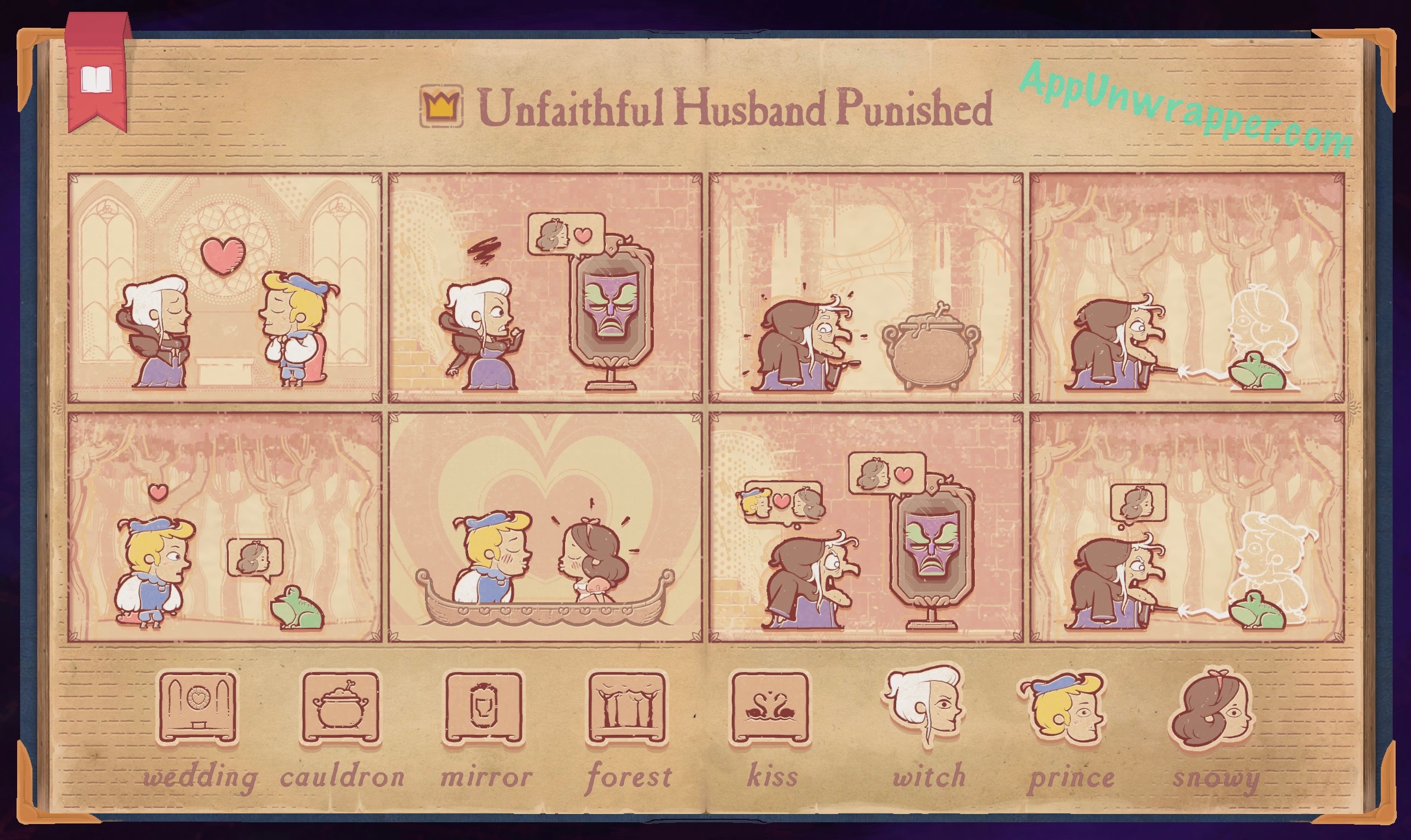 4. Love Revolution – Knight and Maid Murder the Monarchs and Have an Affair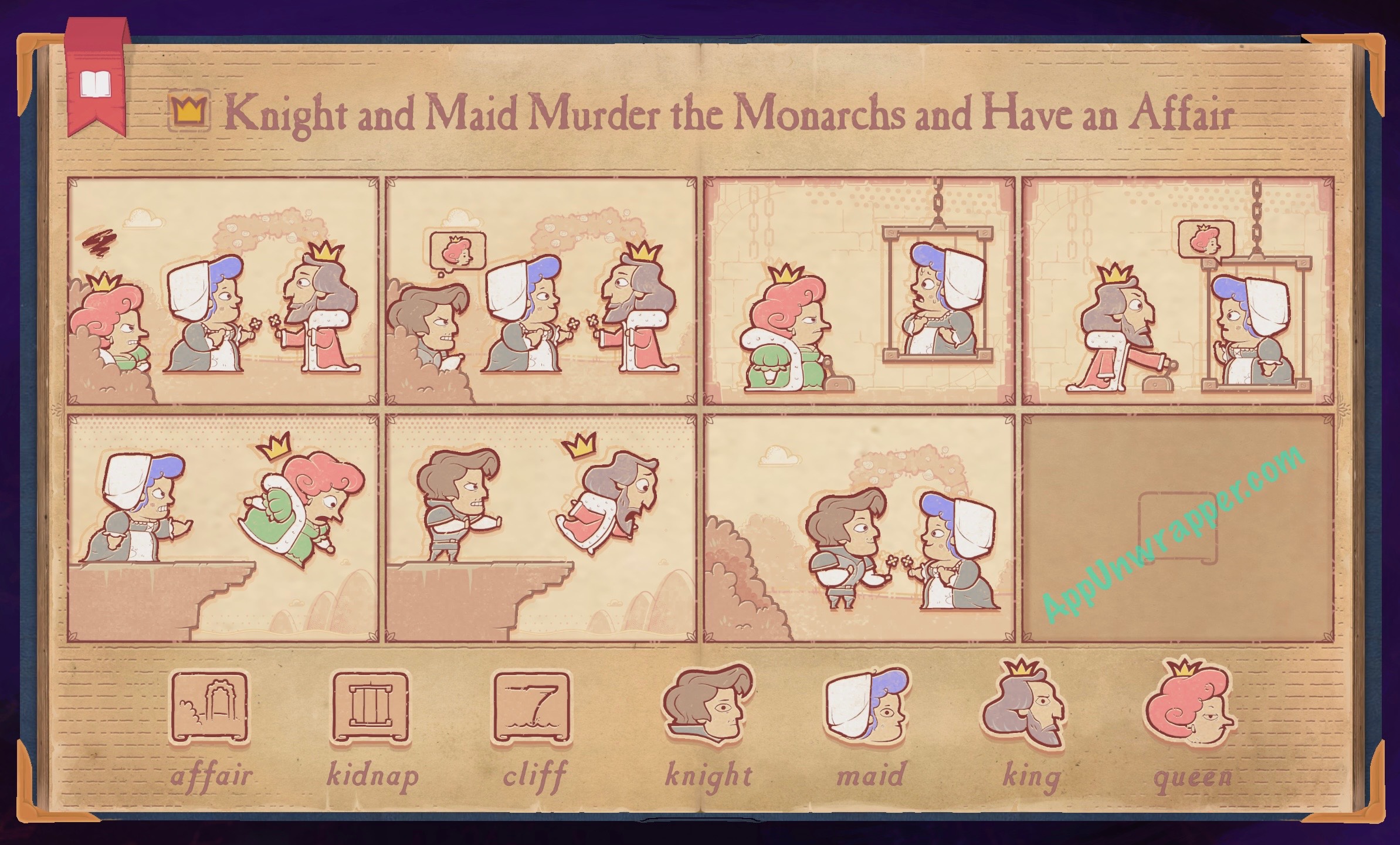 When you finish, place the crown on the left page and watch the "end." It's not really the end, though. Now you have some levels to replay with the Devil.
See my guide for the Devil levels.