Escape From Darkmoor Manor
By: InertiaSoft (Inertia Game Studios)

[DKB url="https://www.appunwrapper.com/Darkmoor" text="Download" title="" type="" style="" color="green" width="" opennewwindow="" nofollow=""]
Walkthrough:
1. Tap on the fuse box to the right. Take the cross head screwdriver and use it to unscrew all four screws. Notice that one of the fuses is melted.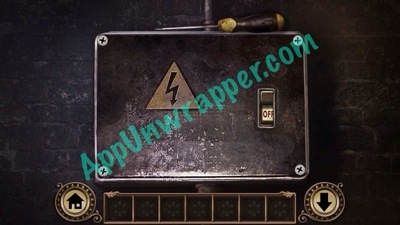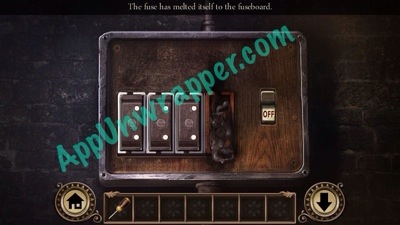 2. Pick up the newspaper near the grate.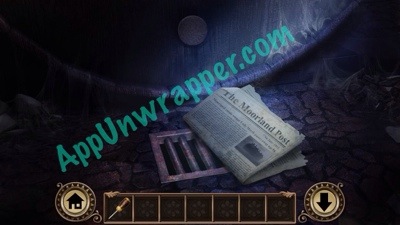 3. Check out the bottom of the door to the left. There's a gap. Slide the newspaper under the door.
4. Examine the lock and handle of the door. There's a rotating piece covering the lock. Lift it up and stick the screwdriver in the keyhole. The key will be knocked out onto the newspaper. Pick up the old key and use it to unlock the door.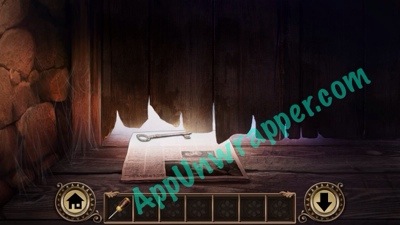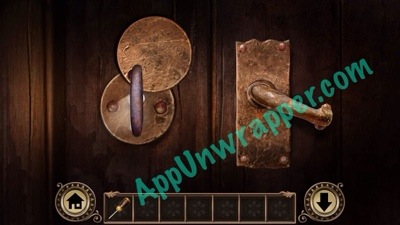 5. There's a key in the big urn in the next area, but you can't reach it. So continue on. Go up the stairs, open the desk drawer and take the book. You can't do anything else up there right now, so go back down.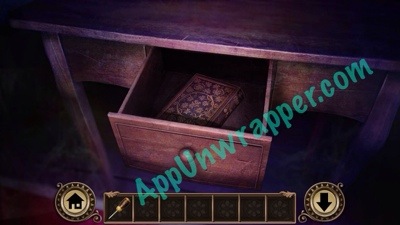 6. Continue on down the hall and find the row of books. Place the book you found with the others and rearrange them so they make up a picture. A drawer will open. Take the drawer handle.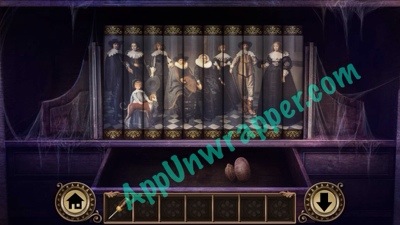 7. Continue into the next room. Move the sofa cushion to find the crazy glue.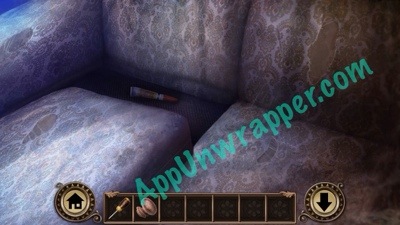 8. There's a pair of shears hanging by the window, but the glass cuts you if you try to get at them. So ignore it for now. Continue on to the kitchen. Look at the map on the table.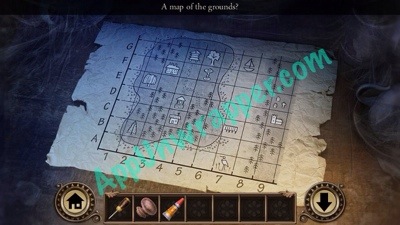 9. Take the knife from next to the sink.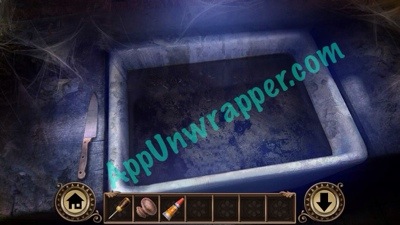 10. Use the drawer handle on the drawer. It falls off, so use the crazy glue first, the try the handle again. Open the drawer and take the hammer.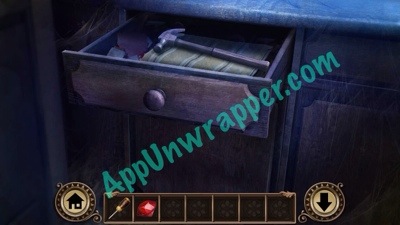 Click on the little numbers below to continue to the next page of the walkthrough.