11. Use the hammer to remove all the nails on the planks on the door here. Then head back to the big urn and use the hammer to smash it. Take the ornate key.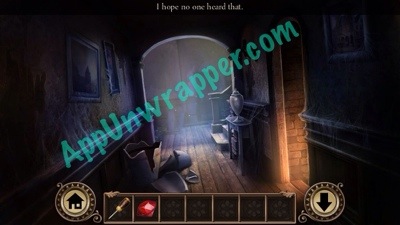 12. The the left of the staircase, there's a painting. Use the knife to cut through it and peel it back. There's a safe! The clue on it is Heron Pine Church. It also shows the little icons of each of those words. Locate those three on the map from the kitchen. Their coordinates are the combination for the safe lock. So it goes A7B2D9. Take the red gem (ruby) from the safe.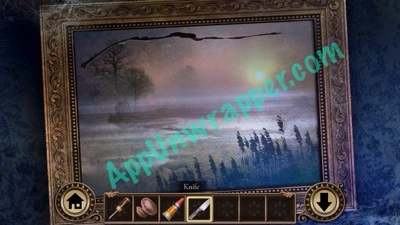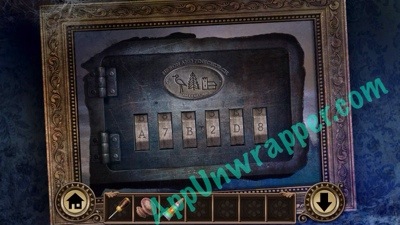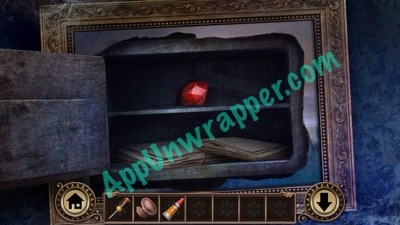 13. Use the ornate key to open the door to the left of the bookshelf. This room has some taxidermy and pinned insects. Take the hosepipe from the table.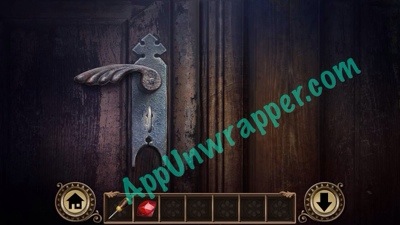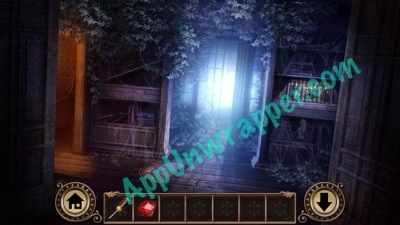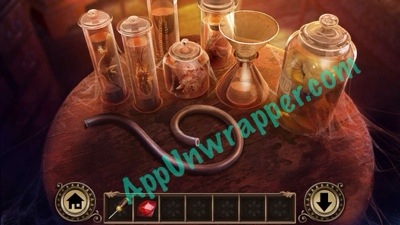 14. Place the red gem in the tiger's eye socket and take the large silver key from its mouth.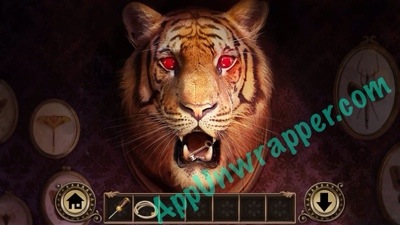 15. Use the large silver key to unlock the door in the kitchen that leads outside.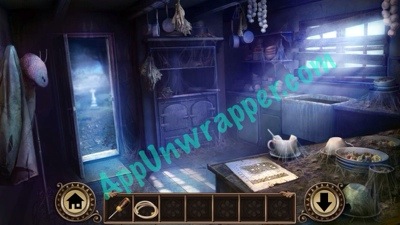 16. Take the garden gloves from the sundial and notice the time on the sundial.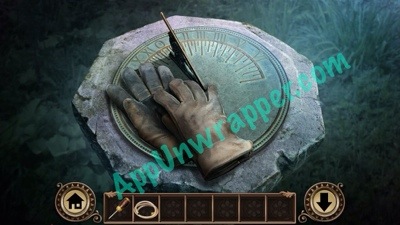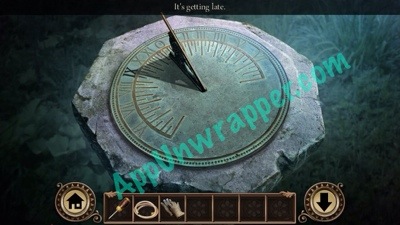 17. Go back to the window with the shears hanging in front of it. Use the gloves to remove all the broken glass, then take the shears.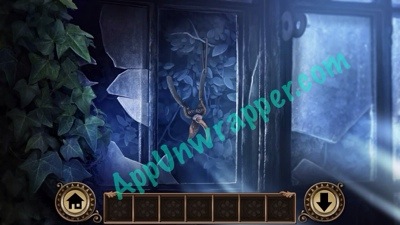 18. Go back outside. Use the screwdriver to remove the lock on the door to the left of the sundial. Go through it and use the shears to cut the vines blocking the greenhouse.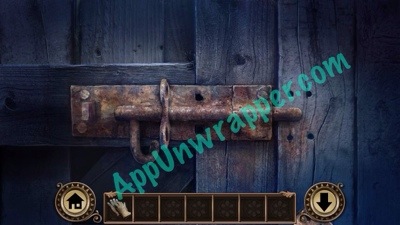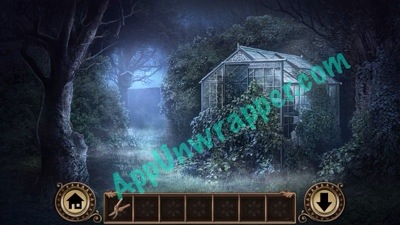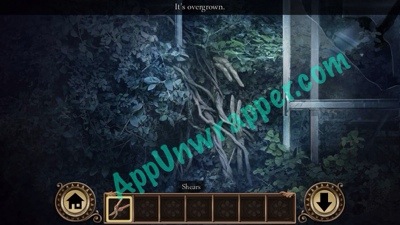 19. Go inside and pick up the watering can. Move the flower pot aside to get the jeweled spider.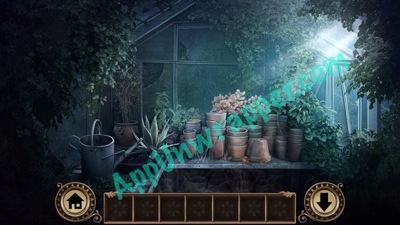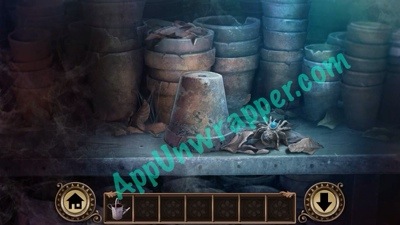 20. Go back to the sundial and head through the right door. Attach the hose to the tap and place the other end of the hose in the watering can. Turn on the water and then take the full watering can.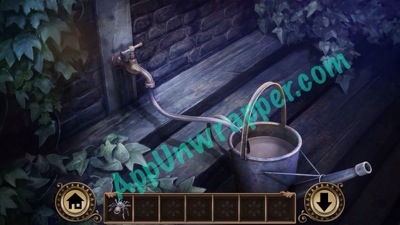 Click on the little numbers below to continue to the next page of the walkthrough.
***
Note: Sometimes a promo code is provided for a game, but it does not affect the review in any way. At AppUnwrapper, we strive to provide reviews of the utmost quality.

Check out my recommended list for other games you might like.

If you like what you see on AppUnwrapper.com, please consider supporting the site through Patreon. Every little bit helps and is greatly appreciated. You can read more about it here. And as always, if you like what you see, please help others find it by sharing it.

I also offer affordable testing and consulting for iOS developers.

COPYRIGHT NOTICE © AppUnwrapper 2011-2020. Unauthorized use and/or duplication of this material without express and written permission from this blog's author is strictly prohibited. Links may be used, provided that full and clear credit is given to AppUnwrapper with appropriate and specific direction to the original content.