31. In the living room, pour the water on the fire and get the tile.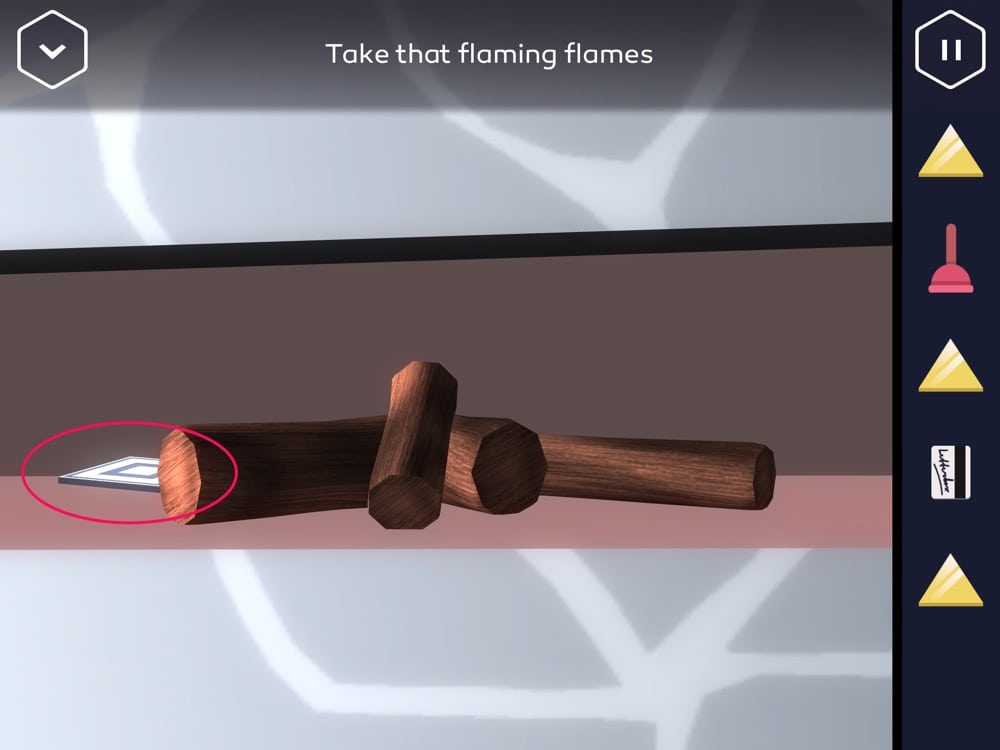 32. While you're here, move the framed painting to the side and solve this spinning discs puzzle. You need to line up the dots. Start with the inner ring, then the outer ring, and then the middle ring. Place the tile with the rest and then solve the rotating pipes puzzle.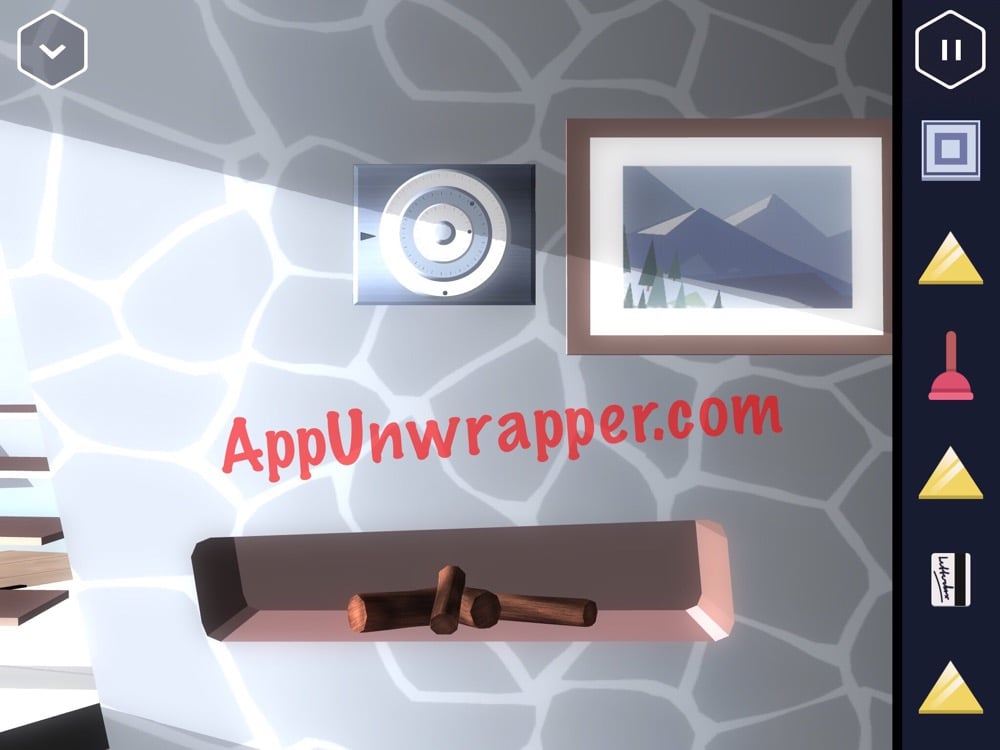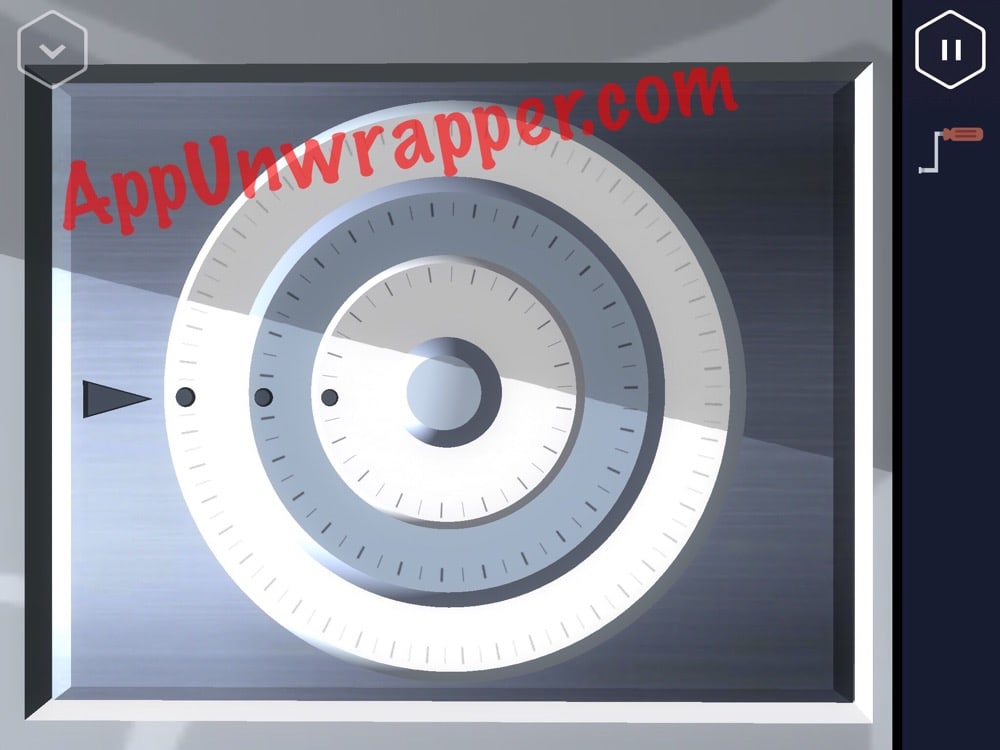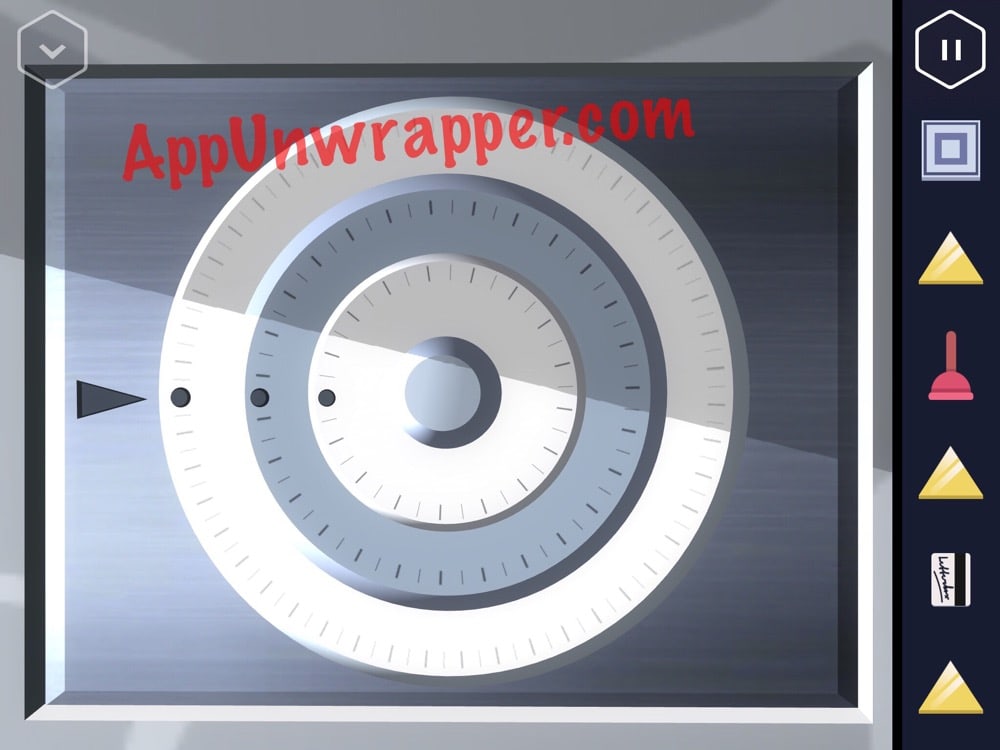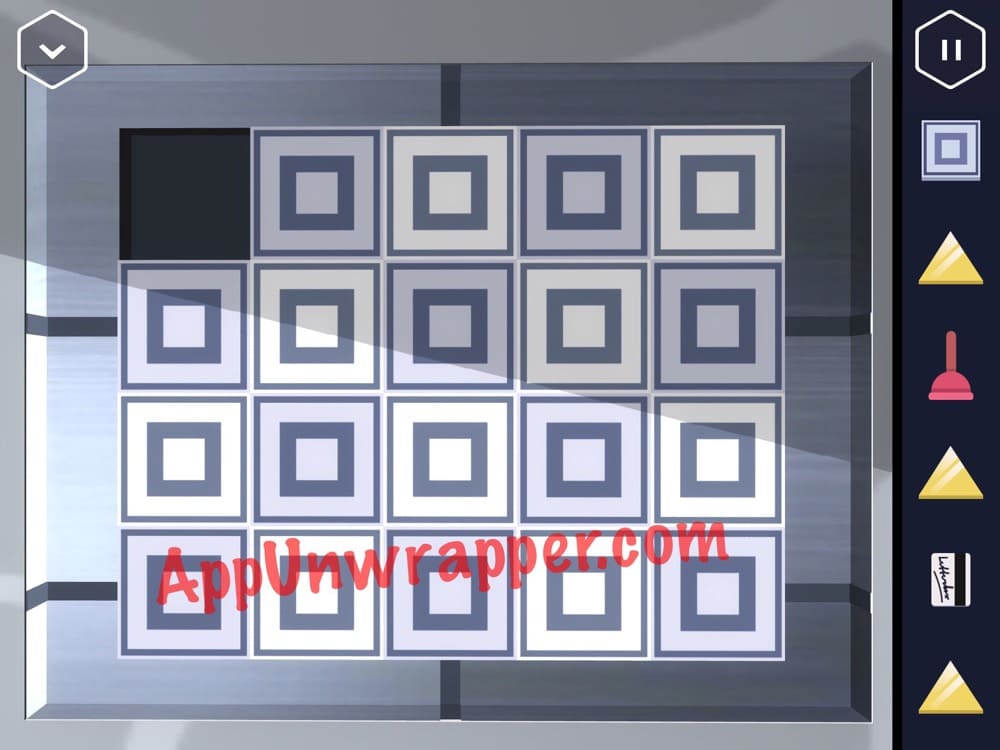 '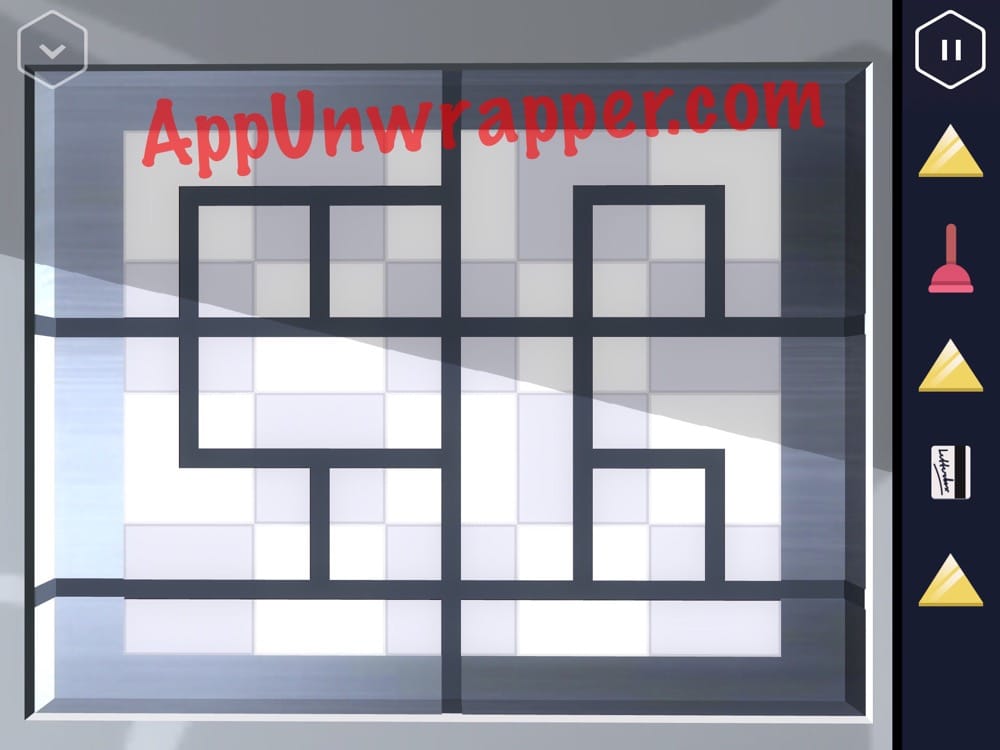 33. Break the glass by tapping it many times with your finger. There's another keypad, but it's broken and we need the password for it. So we'll come back to this.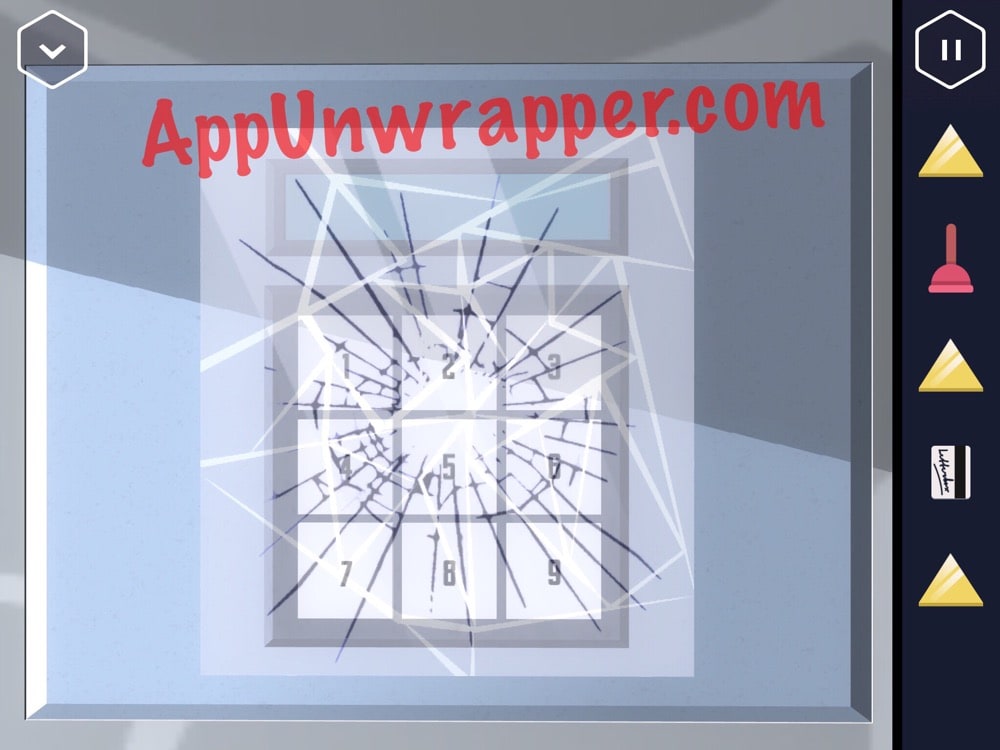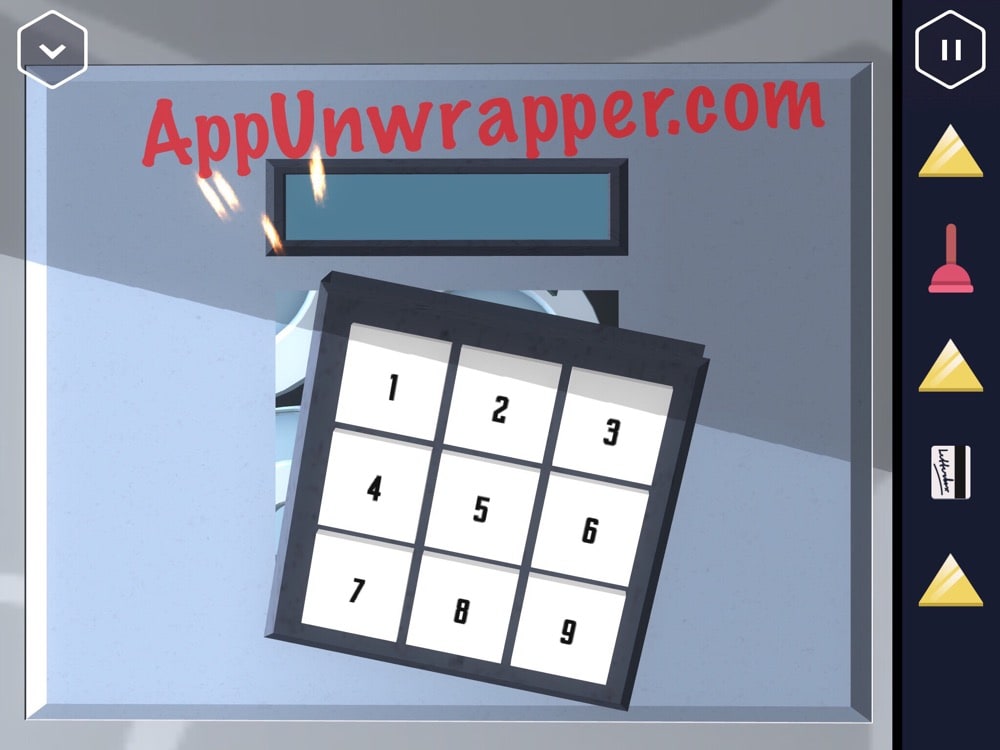 34. Go back to the bathroom. Fill the sink with water. The drain is plugged up! Use the plunger to unclog it and get the triangular key.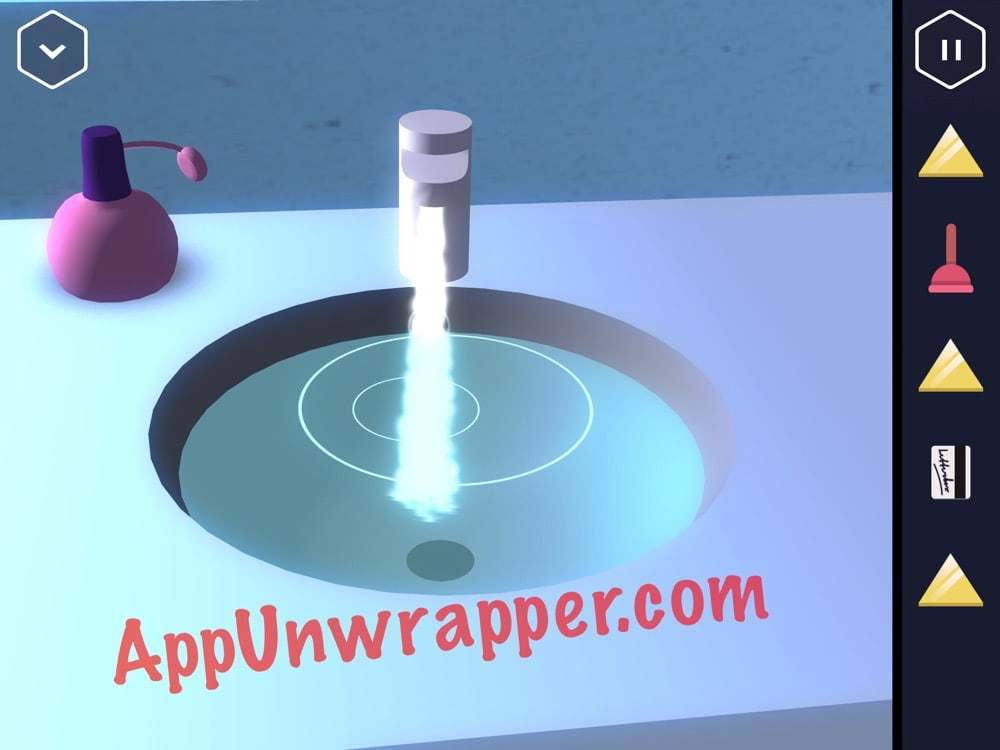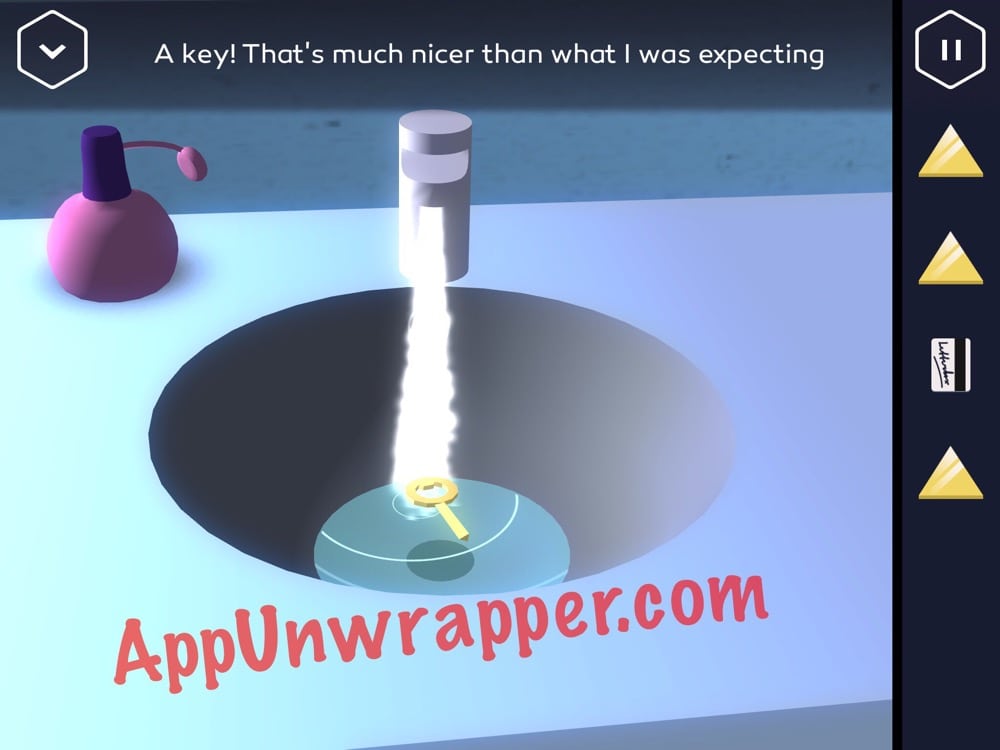 35. Go back to the living room. Time to solve the puzzle on the side of the coffee table. Tap the buttons in the order shown below, then insert the triangular key.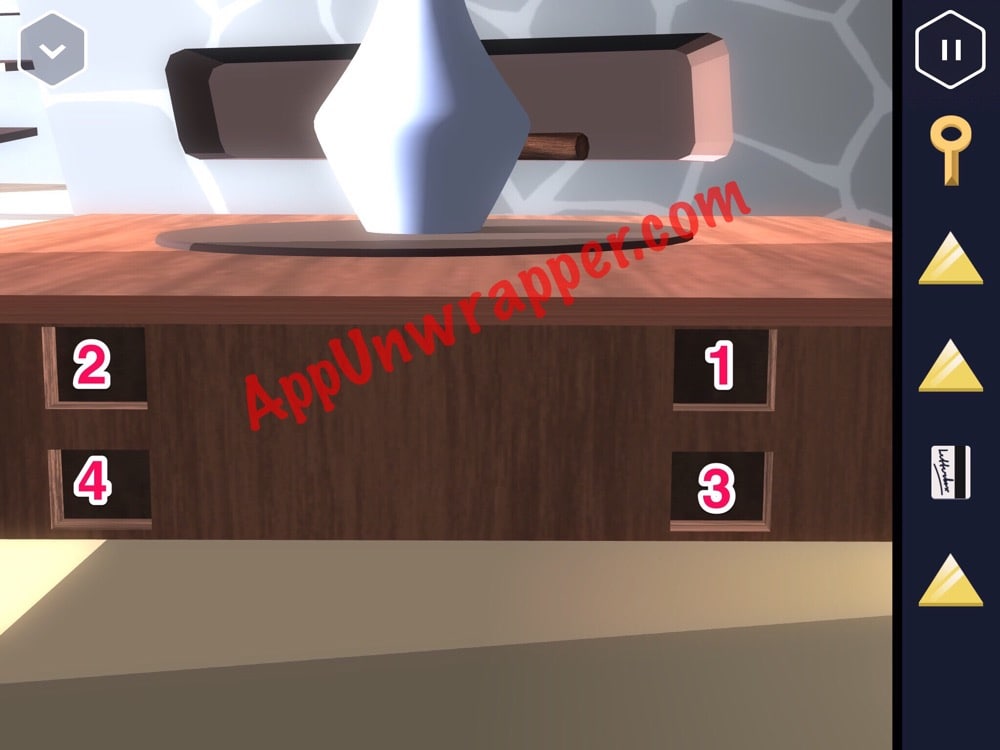 36. Now you have to solve three puzzles on the chess board. Some squares will be lit up quickly and you have to remember which ones, then light those same squares up. You don't have to do them in order, though. You can see the three puzzles below. I highlighted the squares that need to be pressed.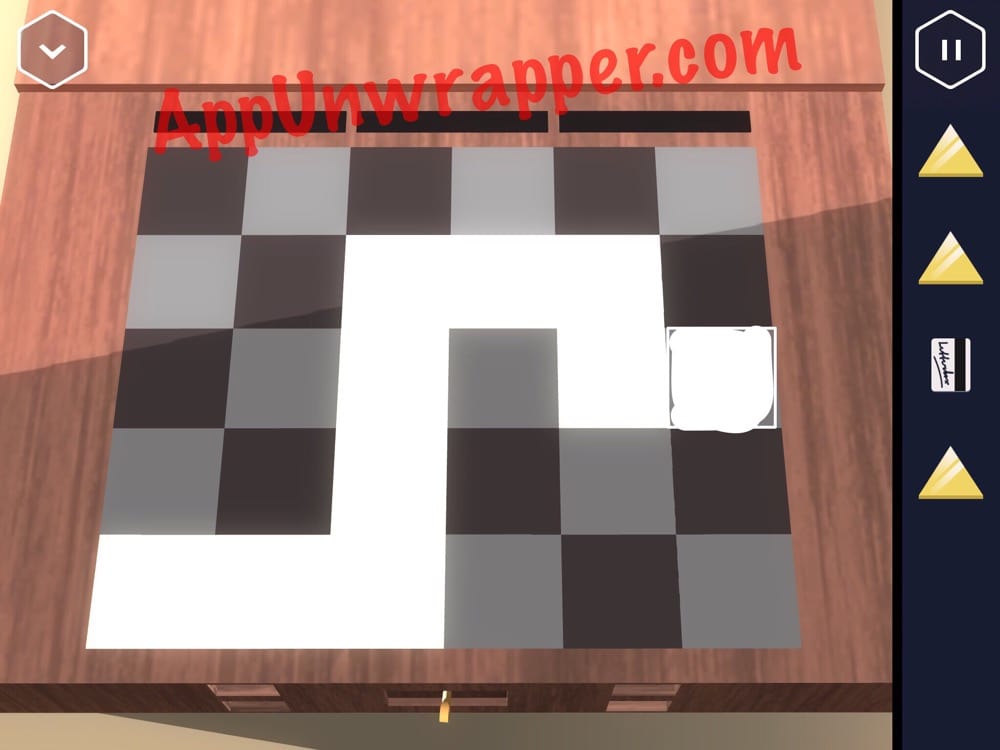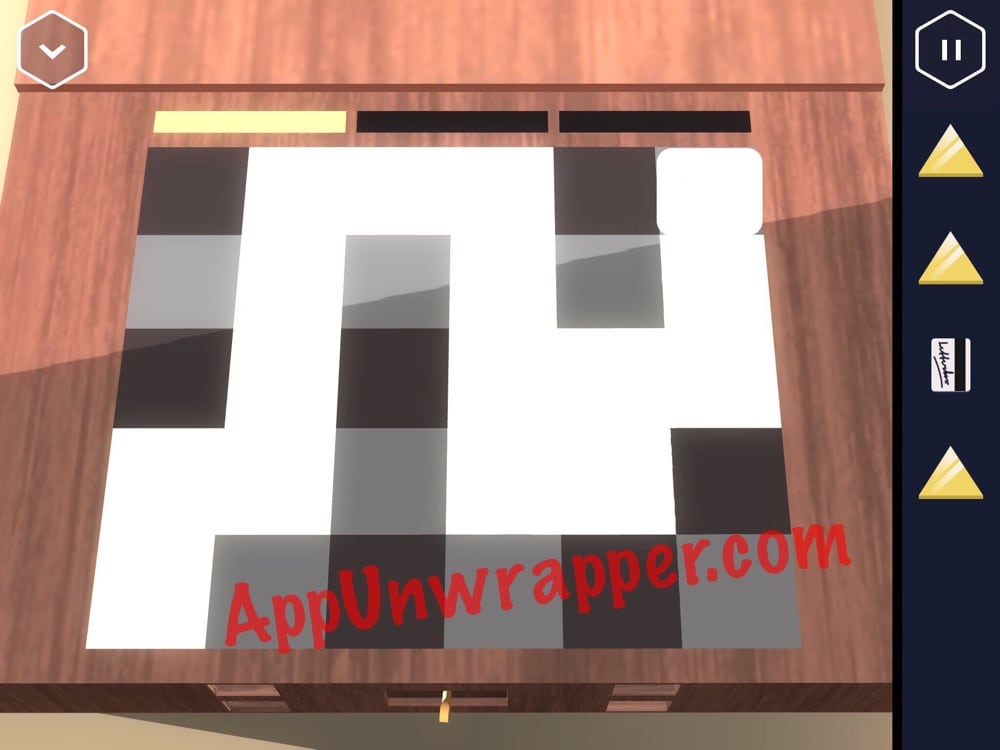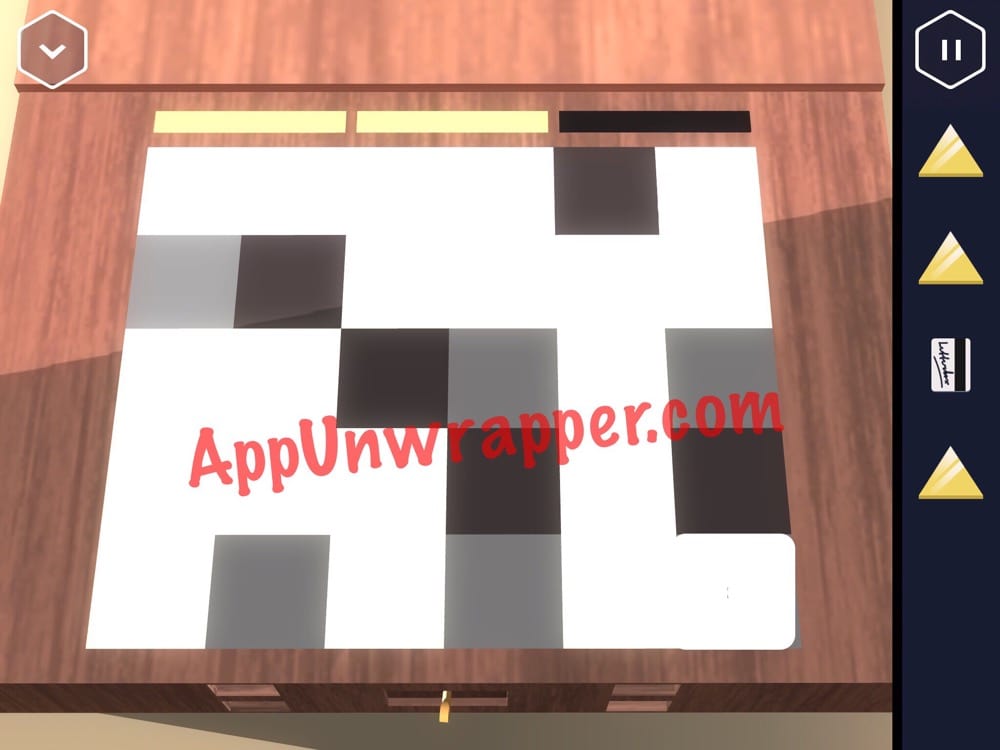 37. Take the wedge piece from the drawer and notice another symbol under it.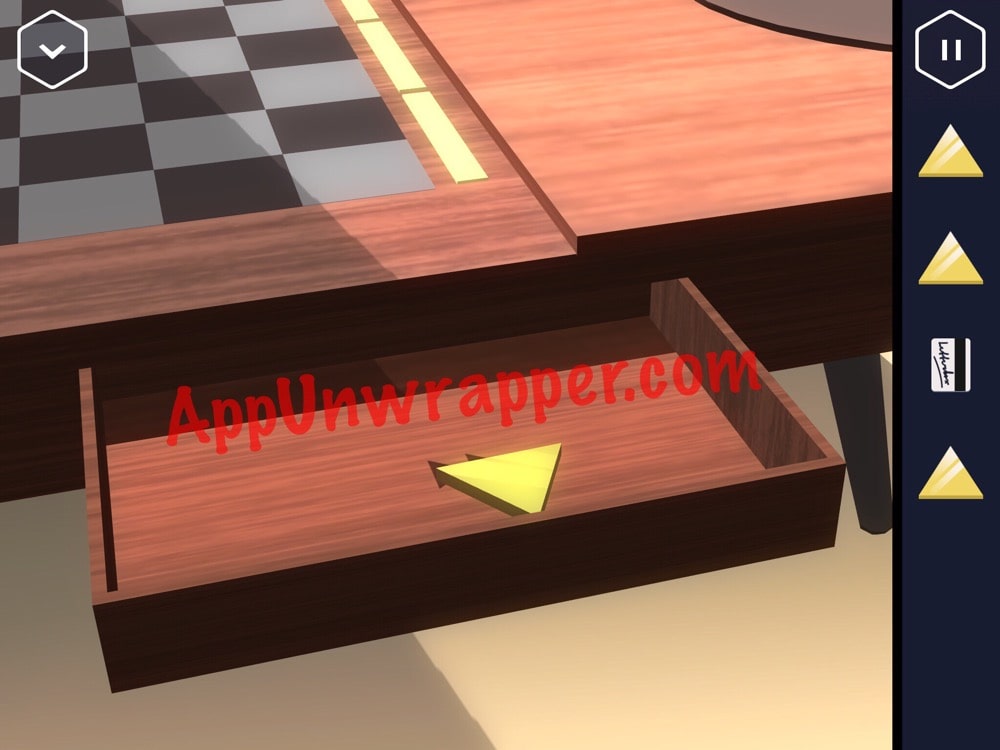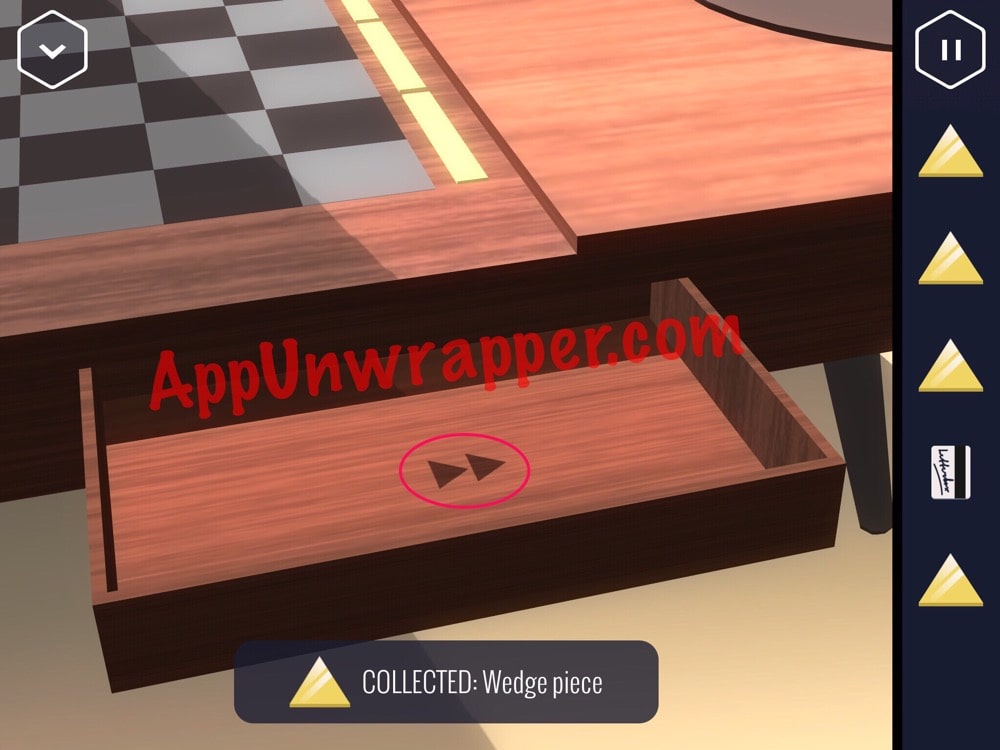 38. Go all the way back outside to where the water valve is located. Time to unlock the box. Use the key card in the slot, then rotate the four dials to match the symbols you found around the house. Take the small key and wedge piece.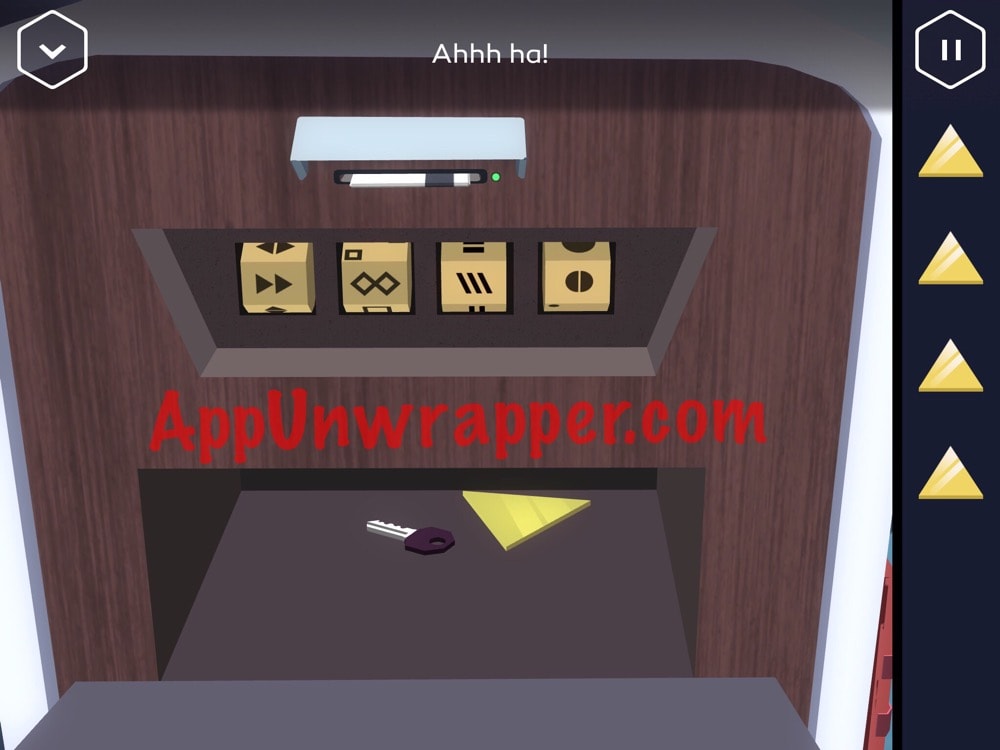 39. Go back to the pool. The fish bones are now floating in the water. Take them.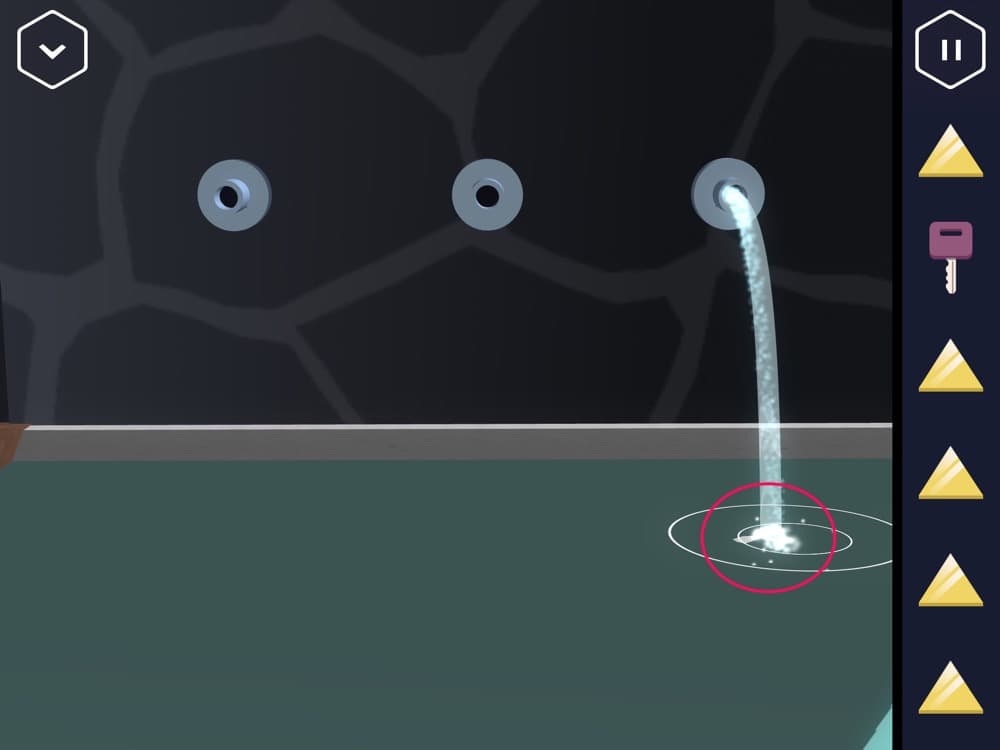 40. Go back to the garage and use the small key to unlock the metal box. Take the wedge piece, hammer, light bulb and key with a red tag.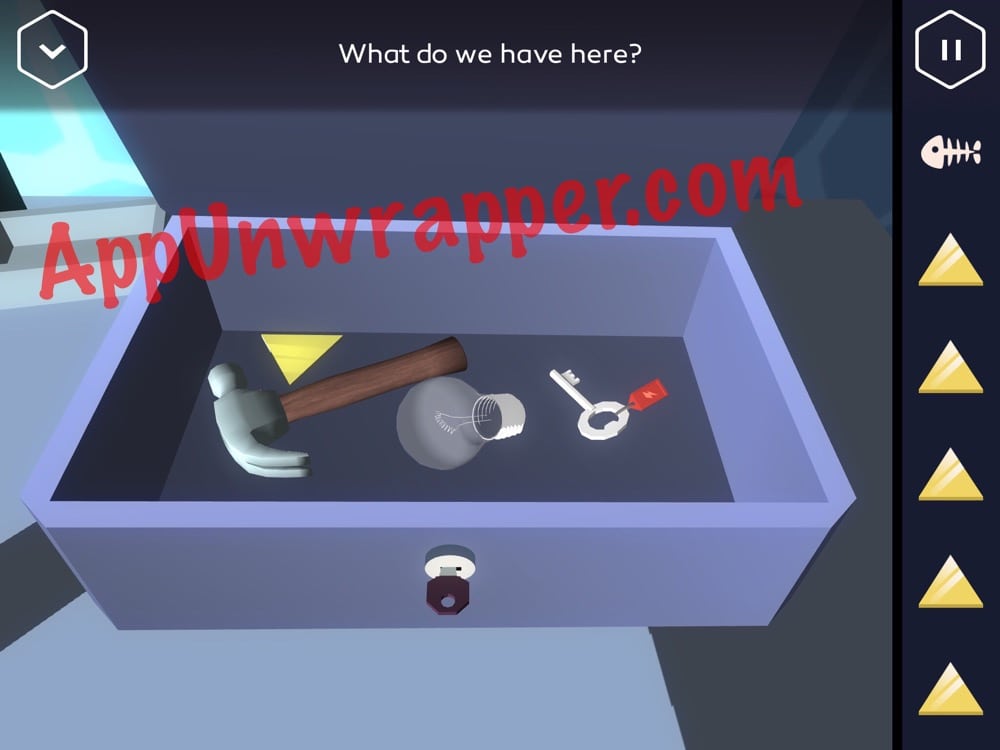 Click on the little numbers below to continue to the next page of the walkthrough or click here.
***
Note: Sometimes a promo code is provided for a game, but it does not affect the review in any way. At AppUnwrapper, we strive to provide reviews of the utmost quality.

Check out my recommended list for other games you might like.

If you like what you see on AppUnwrapper.com, please consider supporting the site through Patreon. Every little bit helps and is greatly appreciated. You can read more about it here. And as always, if you like what you see, please help others find it by sharing it.

I also offer affordable testing and consulting for iOS developers.

COPYRIGHT NOTICE © AppUnwrapper 2011-2018. Unauthorized use and/or duplication of this material without express and written permission from this blog's author is strictly prohibited. Links may be used, provided that full and clear credit is given to AppUnwrapper with appropriate and specific direction to the original content.