Act 2, Contemplation:
1. From what I can tell, the train puzzle is trial and error. You need to play around with each track and see where they lead when you point the light in either direction. In the end, this is how it should go.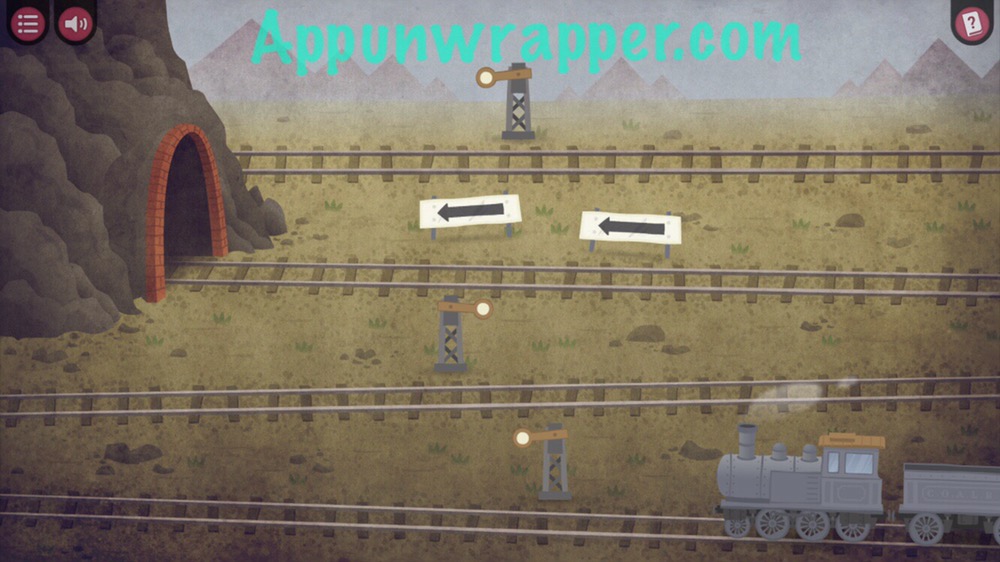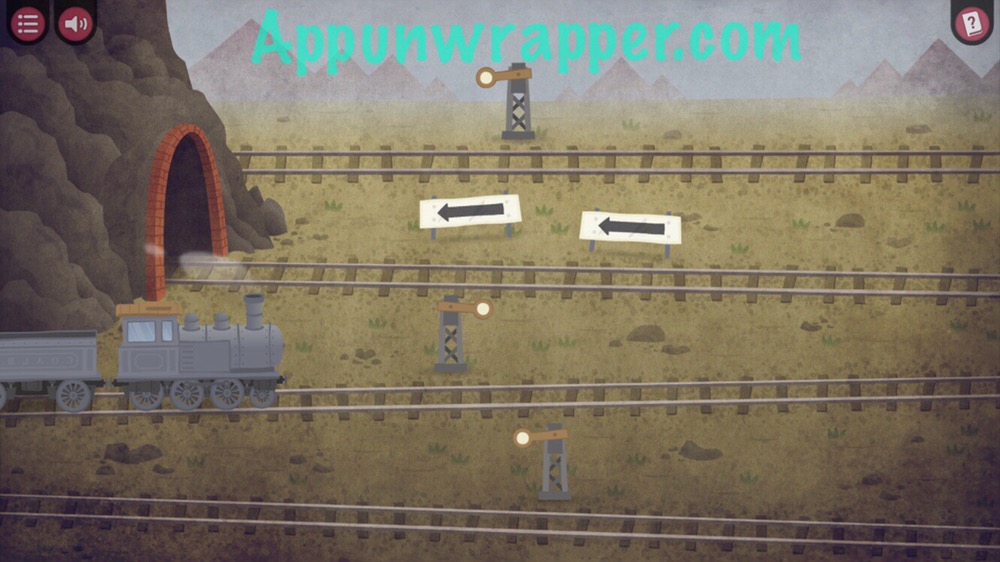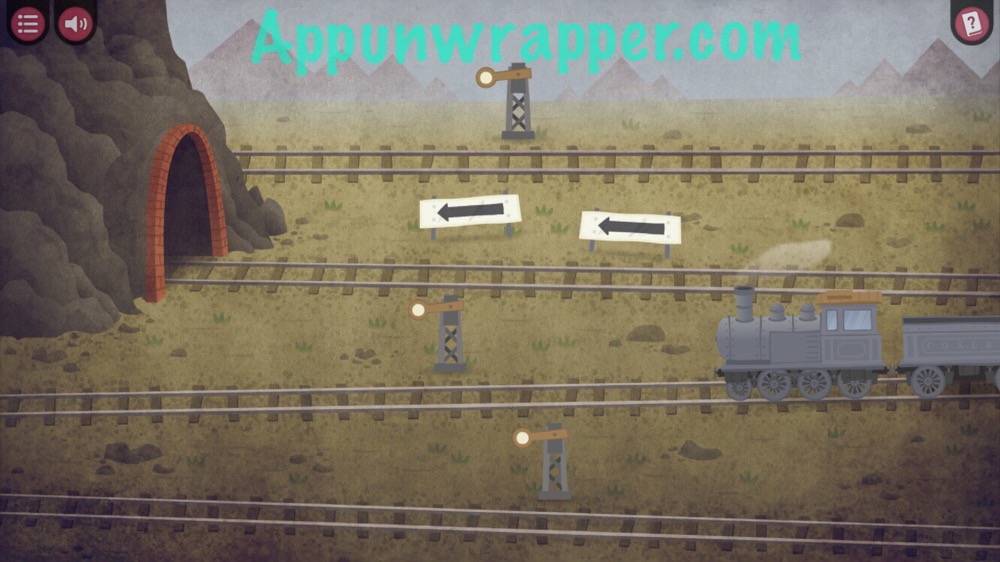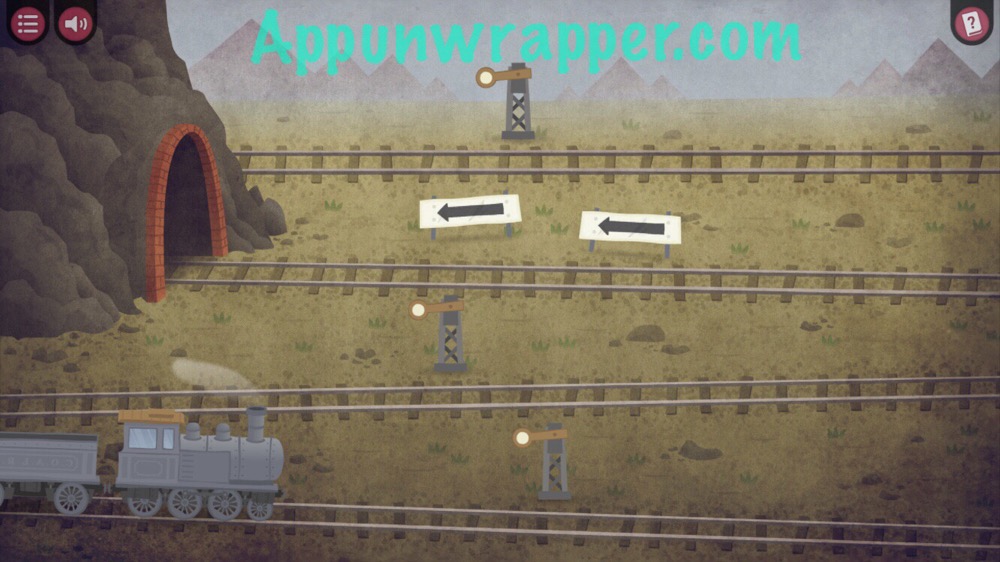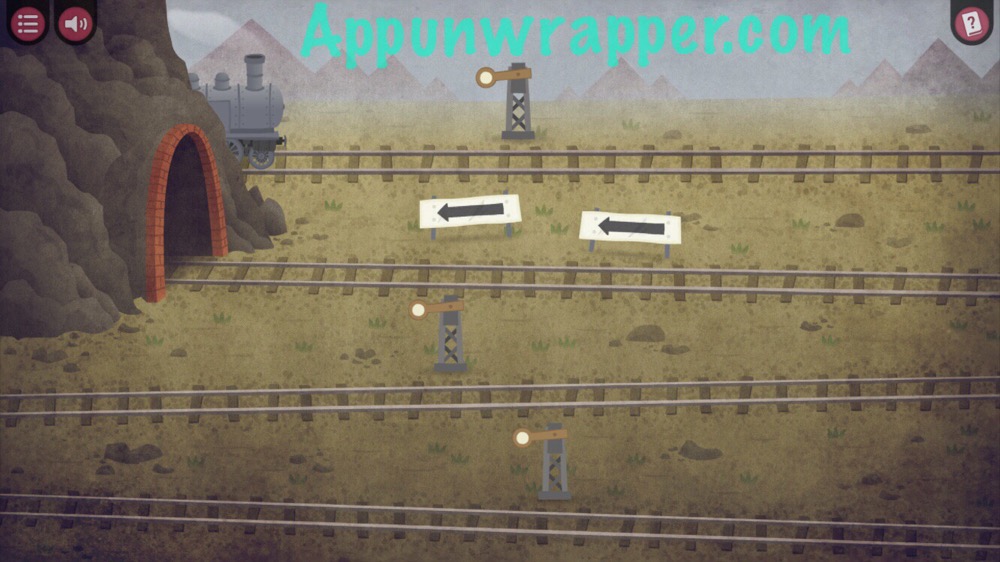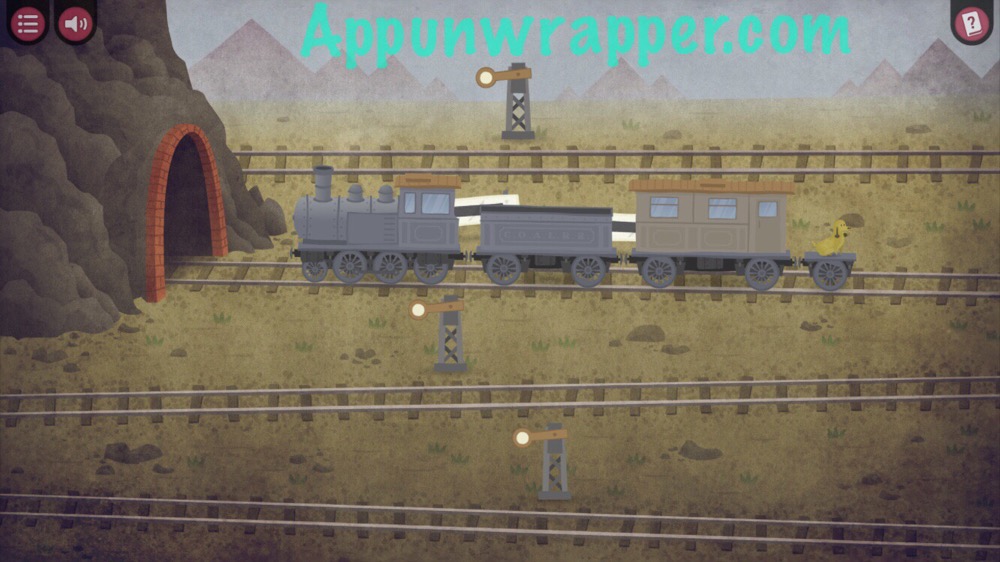 2. Tap the boat's smog to clear it out. Tap on the egg to make it fall out of the nest. Then drag it up and drop it onto the rock a few times until it breaks. A bird will fly out of it and grab the cow. Tap the train and then tap on the ship, then tap on the train again to send it on its way.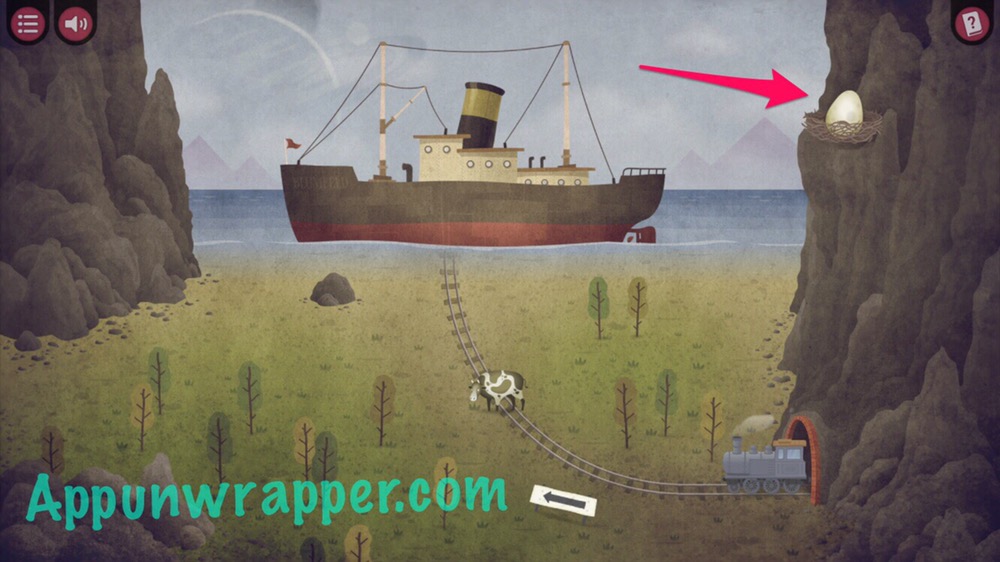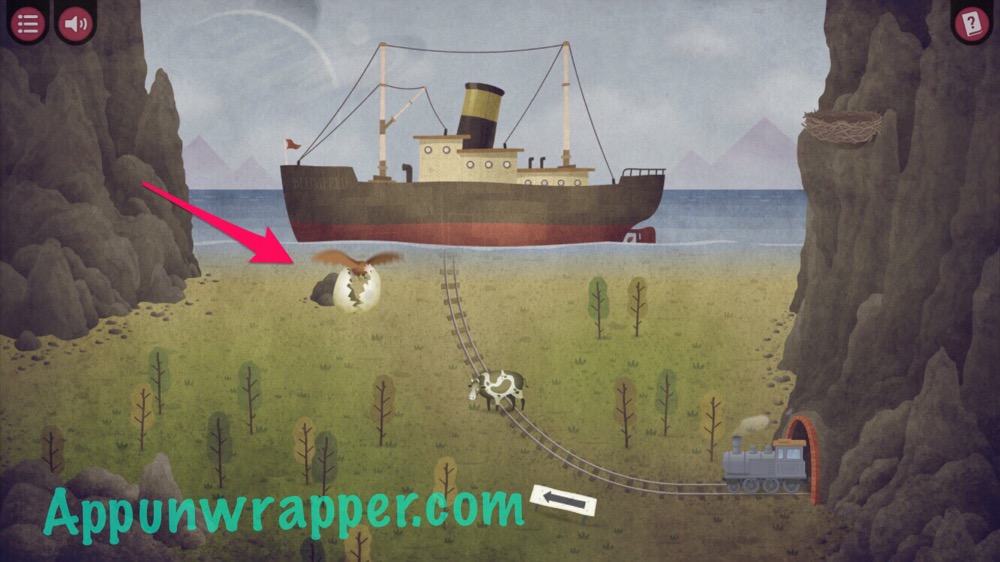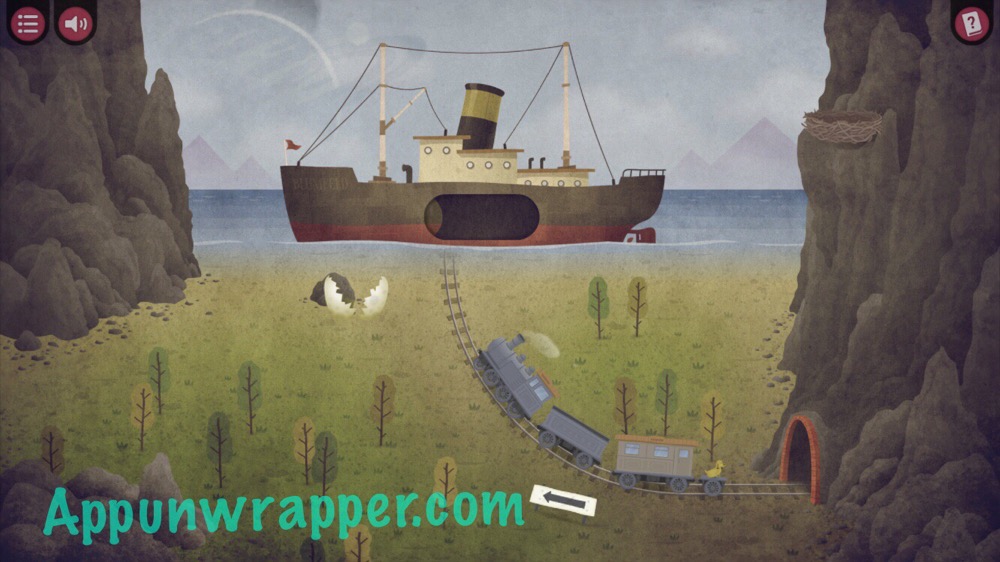 3. You're in a cell now. Tap the padlock. It says "LOCKED SINCE 1905." The most logical answer would be Roman numerals, MCMV. But that's what it starts as. So instead, think of what letters the numbers 1905 look like. It's IgOS, or IGOS. Enter that to unlock the door.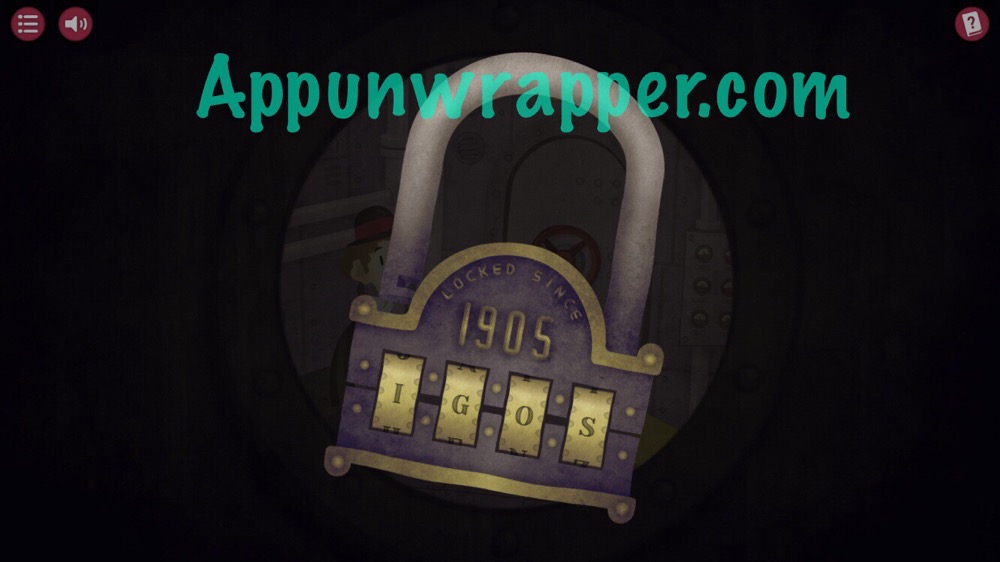 4. With the sliding tiles puzzle, you need to turn the lights off to see the pattern on the tiles. But you can't move them in the dark, so it's a bit of a pain. I'll make a video of it when I get a chance. But this is how the numbers should look at the end: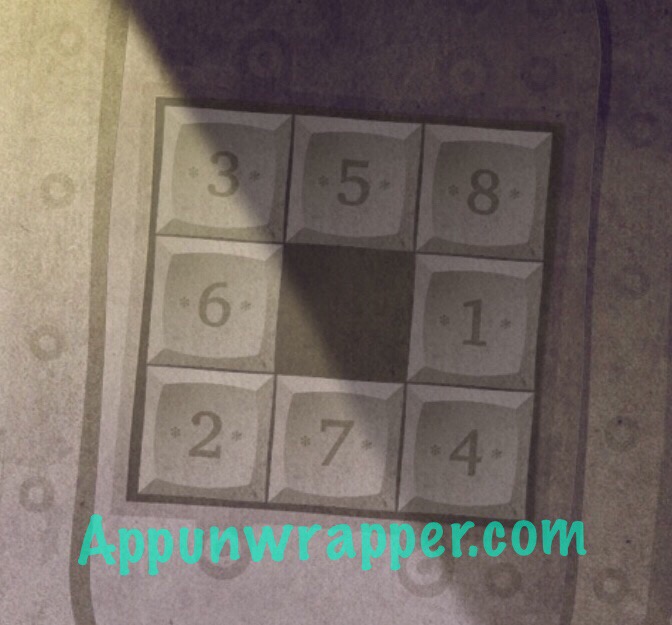 5. In the next puzzle, take a close look at each of the rings. They're made up of numbers. The middle one is 3, the next is 7, then 8, and last is 9. So pull those four numbers out from the sides.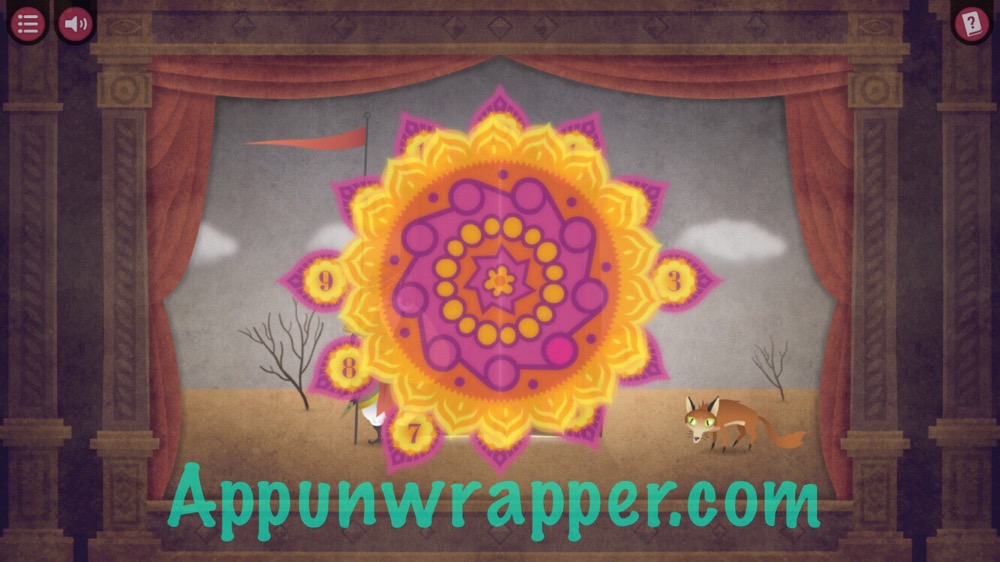 Click on the little numbers below to continue to the next page of the walkthrough or click here.
***
Note: Sometimes a promo code is provided for a game, but it does not affect the review in any way. At AppUnwrapper, we strive to provide reviews of the utmost quality.

Check out my recommended list for other games you might like.

If you like what you see on AppUnwrapper.com, please consider supporting the site through Patreon. Every little bit helps and is greatly appreciated. You can read more about it here. And as always, if you like what you see, please help others find it by sharing it.

I also offer affordable testing and consulting for iOS developers.

COPYRIGHT NOTICE © AppUnwrapper 2011-2020. Unauthorized use and/or duplication of this material without express and written permission from this blog's author is strictly prohibited. Links may be used, provided that full and clear credit is given to AppUnwrapper with appropriate and specific direction to the original content.