Stray Cat Doors
By: PULSMO, INC.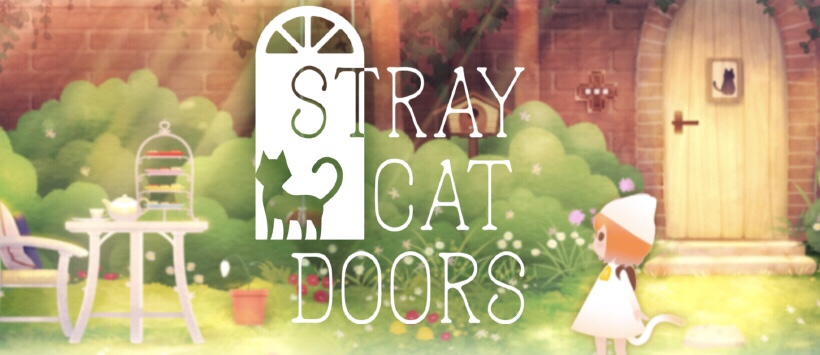 This is a complete step-by-step walkthrough guide with help, hints, tips, tricks, solutions and answers for the iOS and Android room escape game, Stray Cat Doors, by PULSMO. Feel free to ask for extra help in the comments section.
Walkthrough:
Stage 1 | Stage 2 | Stage 3 | Stage 4 | Stage 5 | Stage 6 | Bonuses
Stage 1:
1. Pick up the key. Use it to unlock the gate.
2. Head to the front door. There's a pair of boots to the right. Examine them. Take the bell from inside.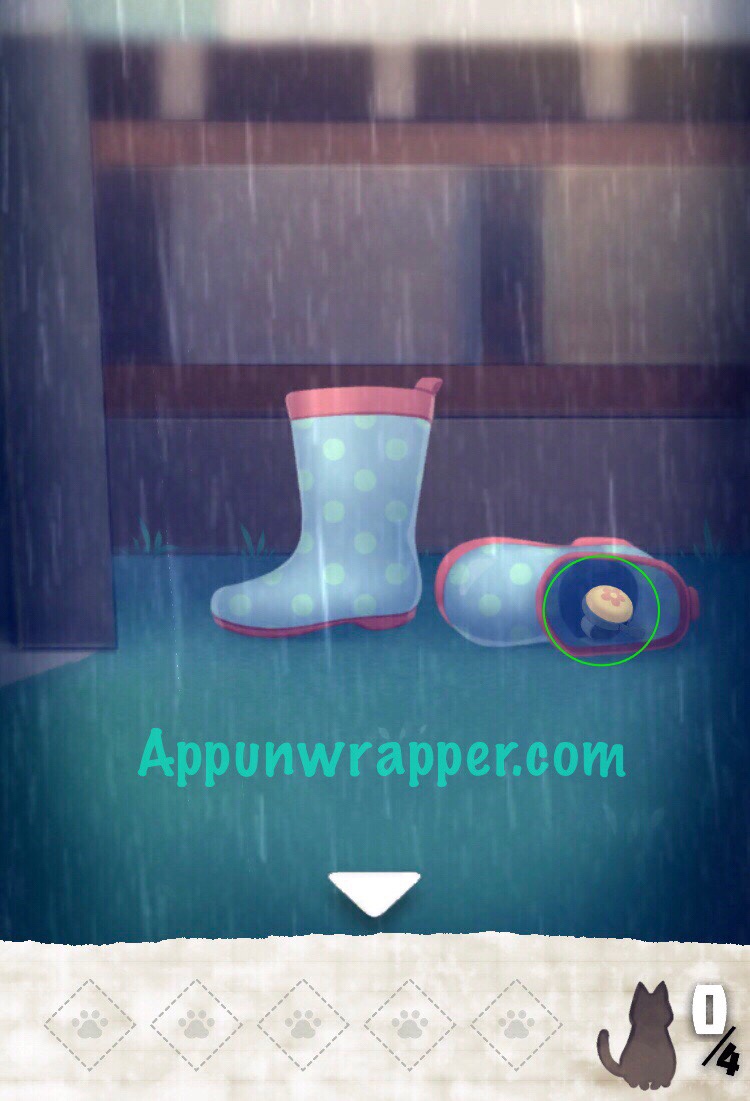 3. Zoom back out and tap on the bike. Place the bell on the bike and and ring it to scare off the frogs. Now you can see a clue!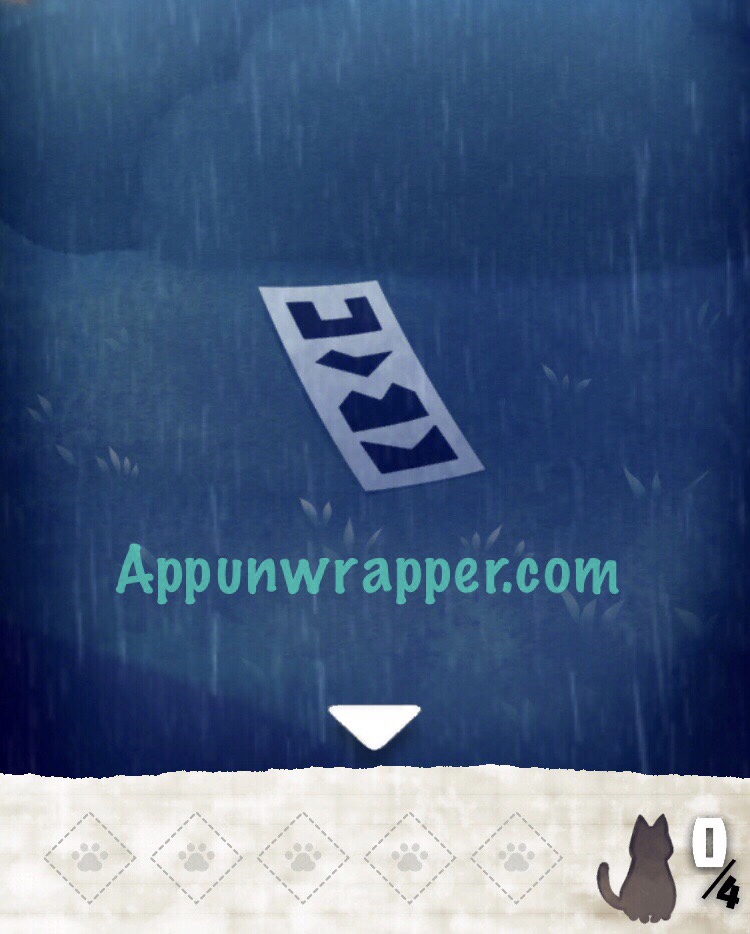 4. Open the box near the bike to get a piece of the cat puzzle.
5. Go back outside the gate and examine the garbage can. There's a padlock on it. Copy the pattern from the clue onto it to open it and take another puzzle piece.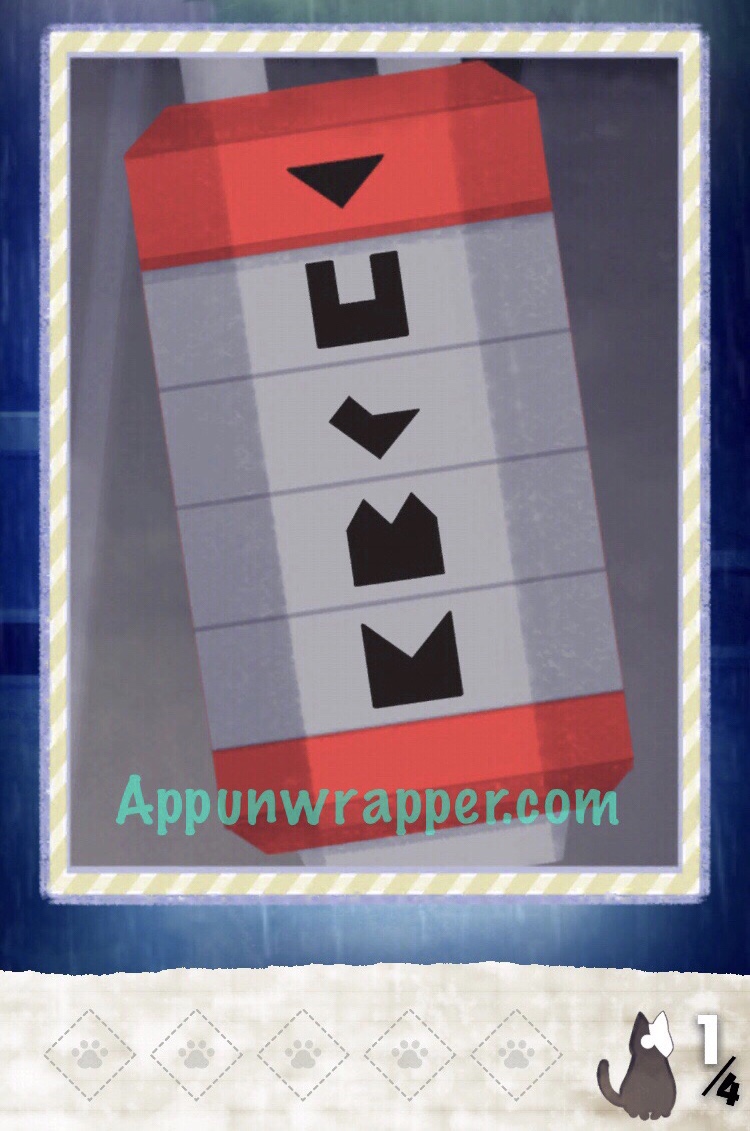 6. Tap on the red bucket up to the left. Grab the bucket and notice the numbers on the toy boats. Mark them down:
Blue 9
Yellow 4
Green 3
7. Fill the bucket with water that's dripping off the roof.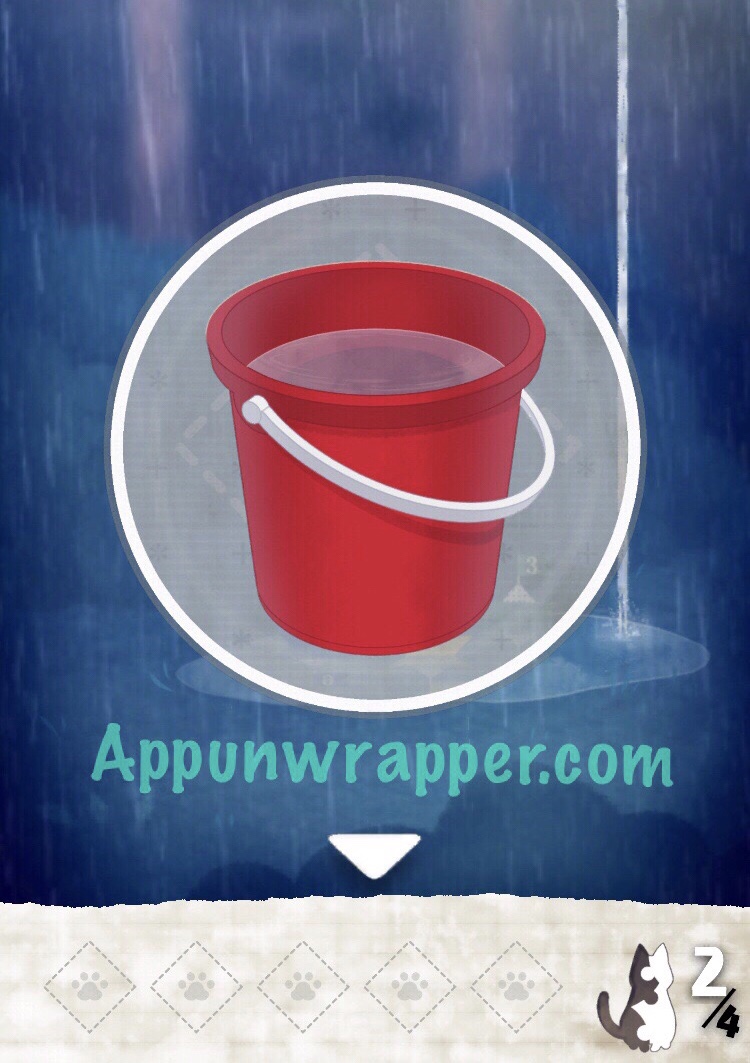 8. Tap on the umbrella. Examine the hole. Pour the water from the bucket into the hole and take the puzzle piece
9. Tap on the postal box near the gate and enter 394, like you saw on the toy boats. Take the puzzle piece from inside.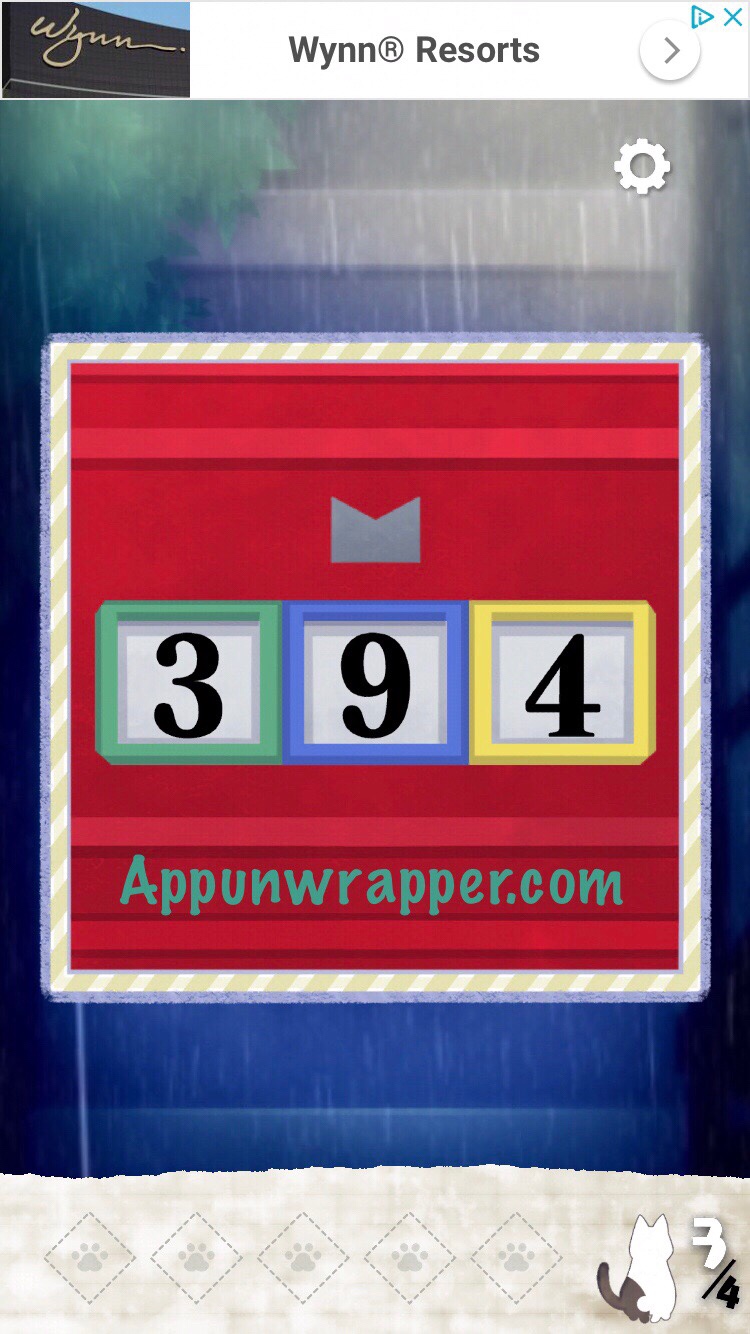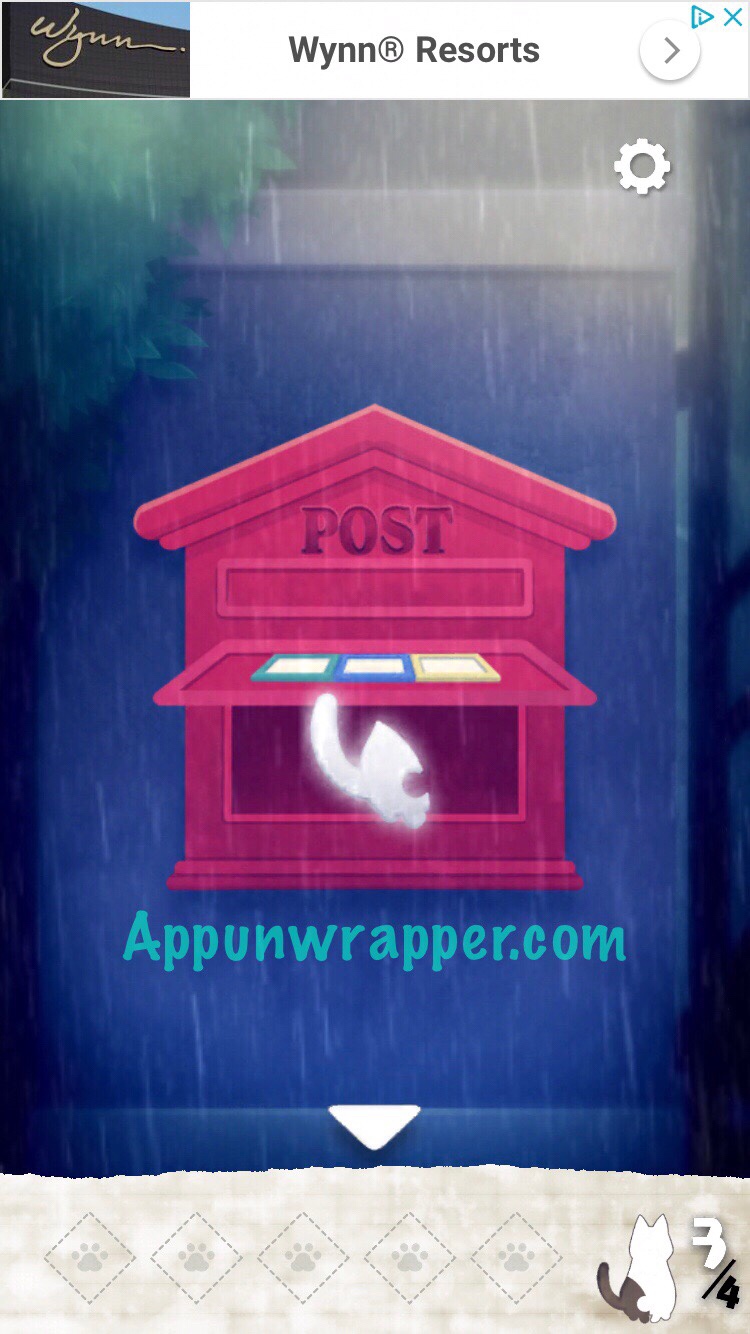 10. You have all four puzzle pieces, so open the front door and complete Stage 1! Click here to continue to Stage 2.