Door 21: Tilt your phone until both tanks of water hit the green line and the red bar changes to green. I had to turn my phone face-down for it to work. You must tap it while it's in that position or it will lock again.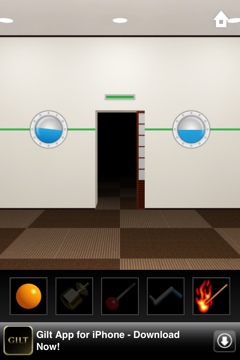 Door 22: Open the light floor tile to the left. Take the magnifying glass. Then use it on the back of the right tiger to see a picture of some fruits. That's the order of the colors. The top one is an orange, so place the orange ball in the spot.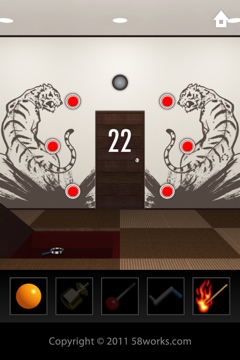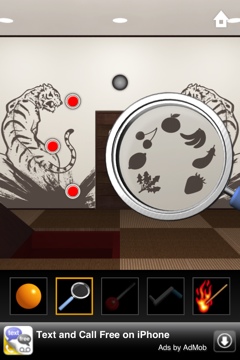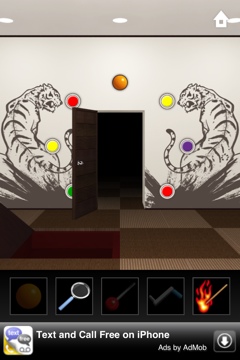 Door 23: Slide the left gate to the right. Drag the ball that's in the way over to the right side. Move the plant and tap the white circle to turn it green. Move the gate back to the left side and slide the door left to open it.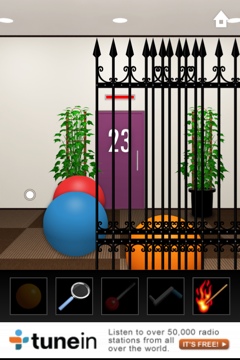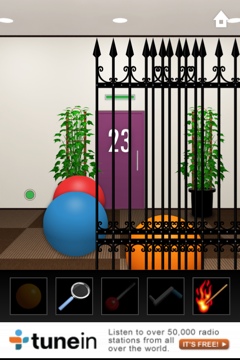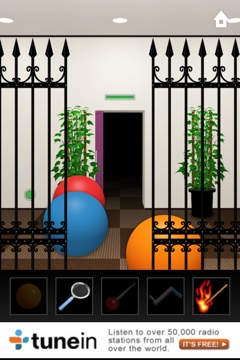 Door 24: Light both fires with the torch. Then look at the drawing on the wall. Pull the rightmost handle, then continue down the line to the left one, then back all the way right again. All handles should have been pulled twice by the end except for the leftmost one.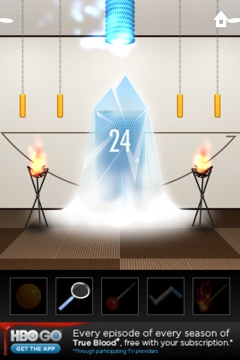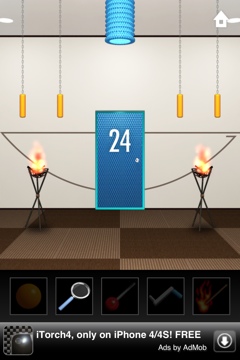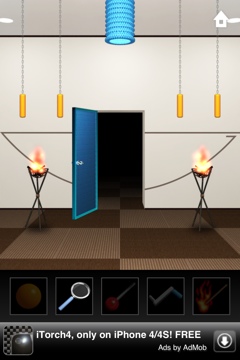 Door 25: Use the magnifying glass on the Japanese flag. The symbols you see look like the numbers "2562". Tap the pieces on the floor until you get piles of 2, 5, 6, and 2. Open the door.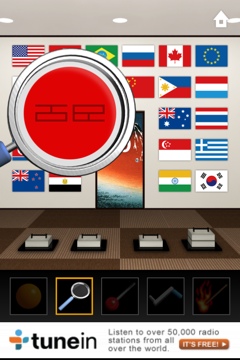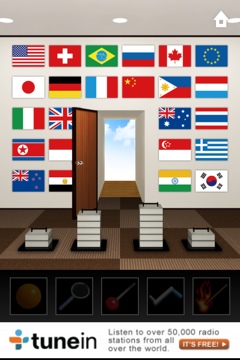 Congratulations! You escaped! (You can tap the screen for more fireworks.)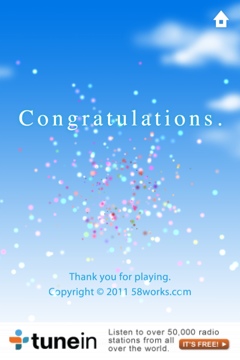 **Update:
Door 26: Move the ladder to the left, then tap the chain and pull the handle. The door will start moving. Pull the right handle to stop it when it's open.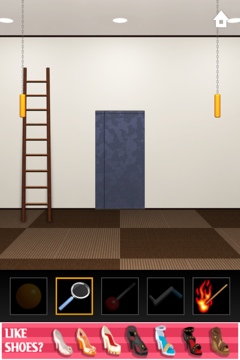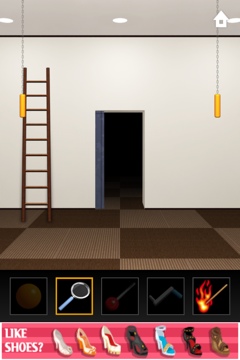 Door 27: Feed the mouth the balls in the order based on bow many times each color appears on the wall: Yellow, Blue, Red, Green.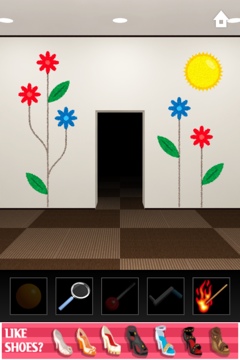 Door 28: Tilt your phone to the right to move the balloons. Then raise your volume once, then lower, then raise, then lower.
Door 29: Pick up the machete to the right. Use it to chop the vines. Slide the two white doors to the sides and pick up the key. Use the key to open the door.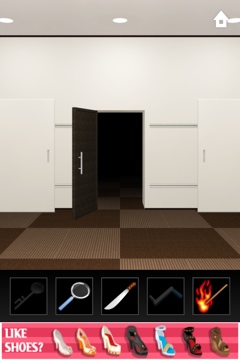 Door 30: Turn the two sets of penguins around so they face each other.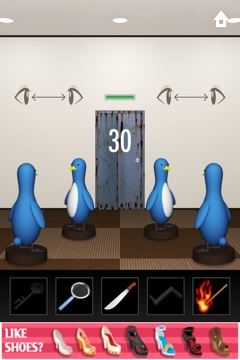 Click on the little numbers below to continue to the next page of the walkthrough.