11. Go back to the hut (screen 27) and place the amulet on the table. Then look at the wooden disc and look at the symbols. Starting from the top and going clockwise, press the same symbols on the table. An object with some symbols on it will drop from the ceiling. Take it.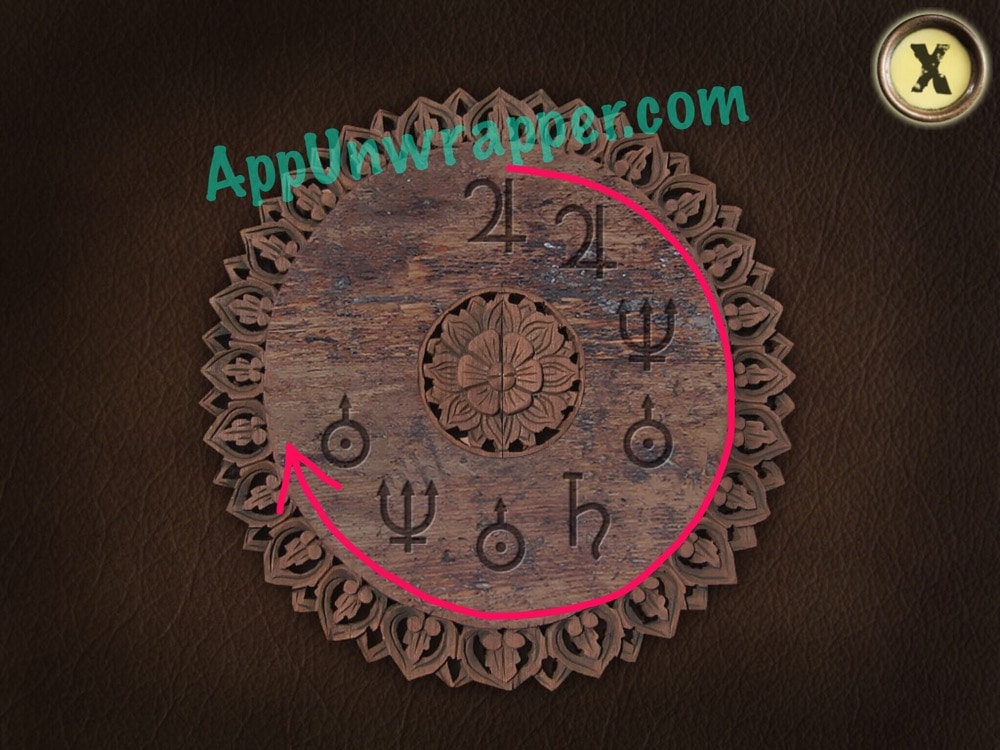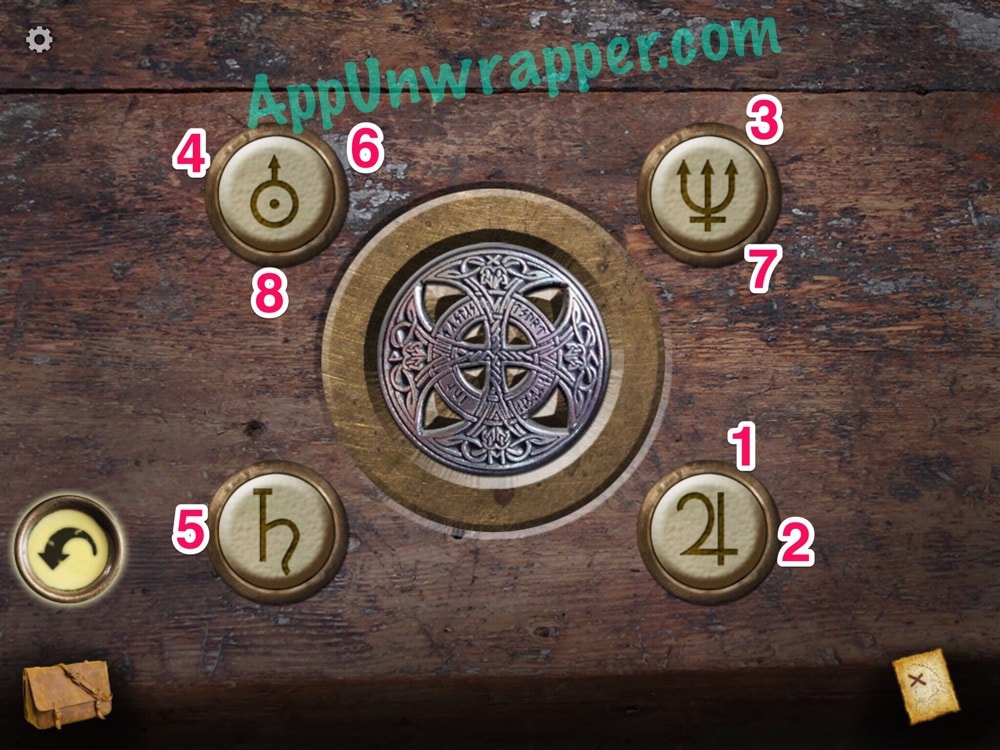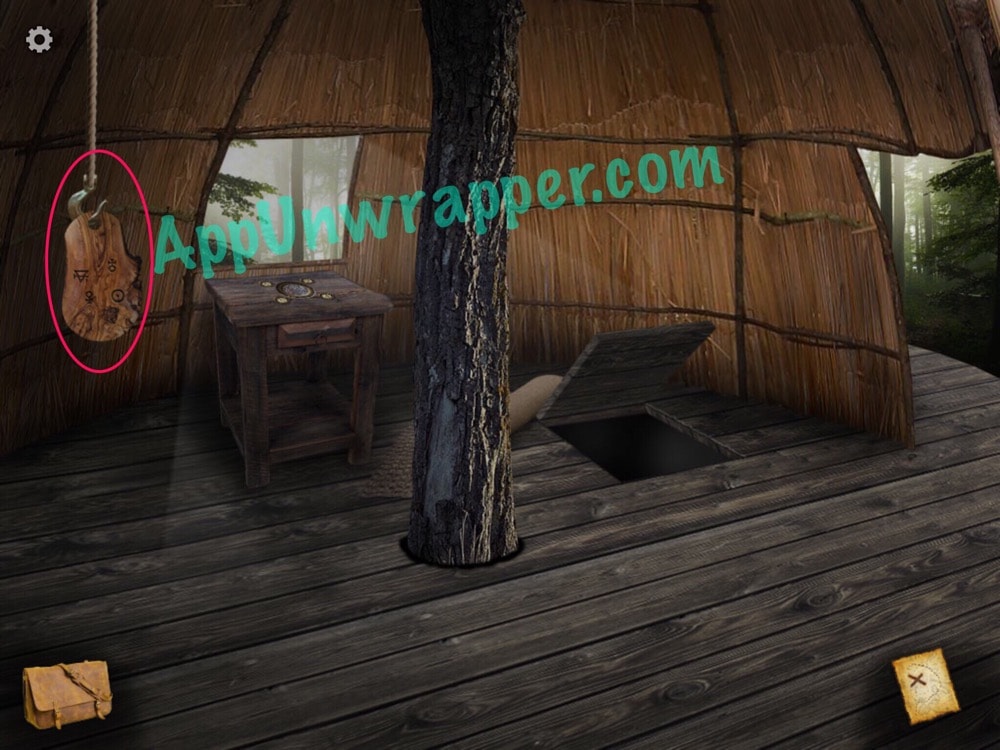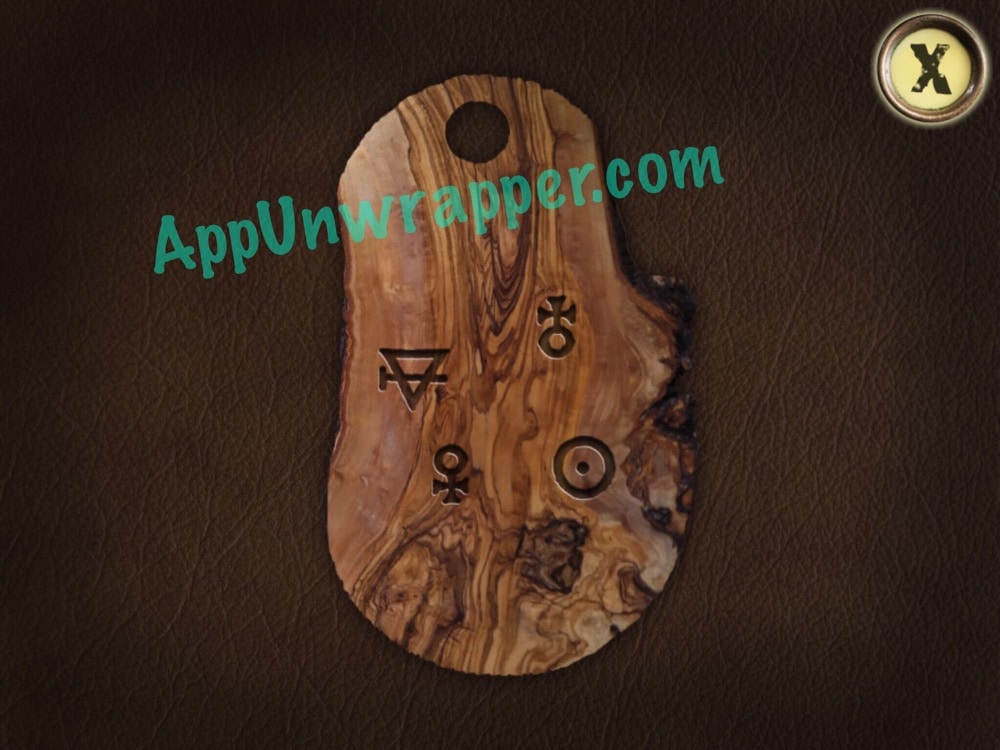 12. Go back to screen 19. Continue down the path to screen 29 and go up the stairs to screen 36. Tap on the door. Press the symbols from the tablet you found. You'll have a few quick seconds to press the correct runes before it closes again. You want to tap the runes from the photo you took. If you don't have time, just keep opening it again until you do it. Then go through to screen 37.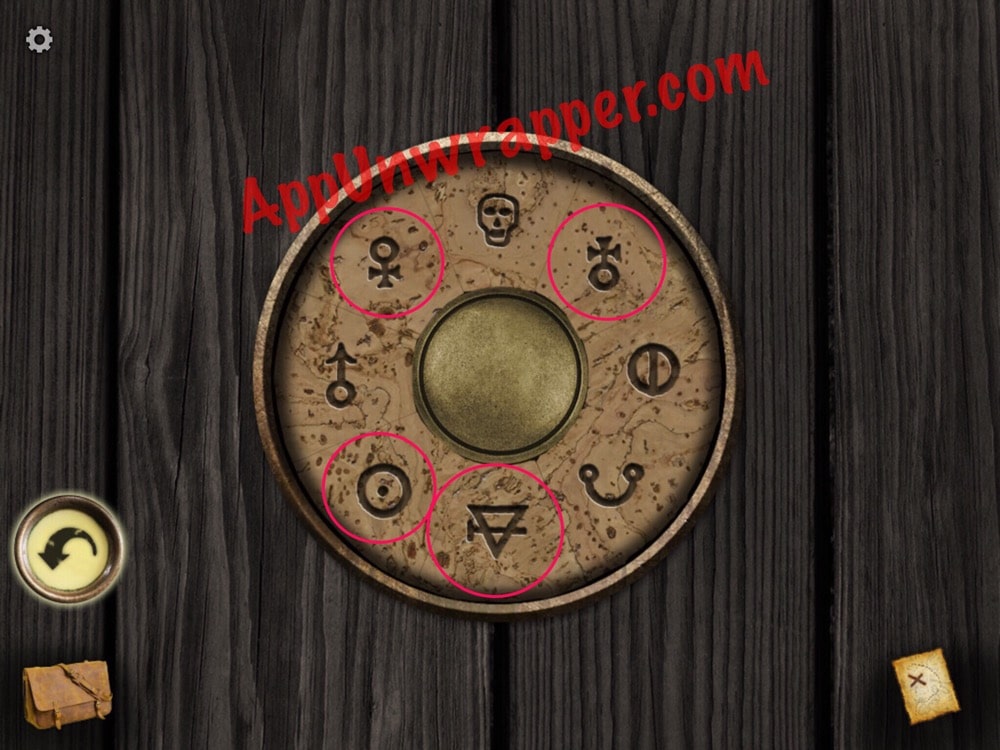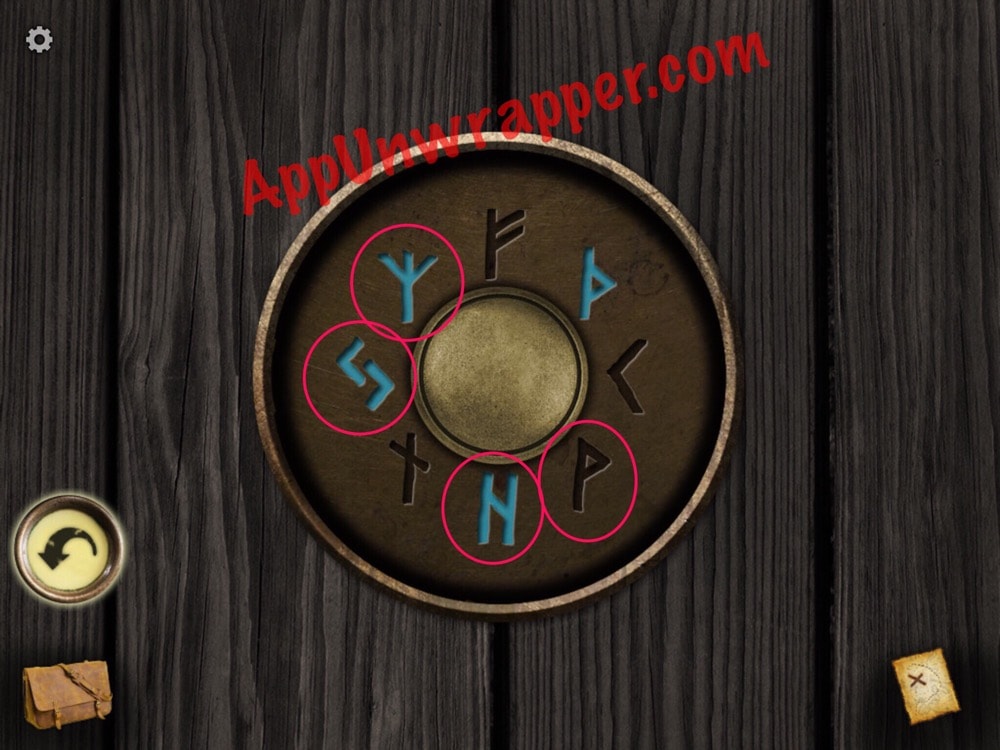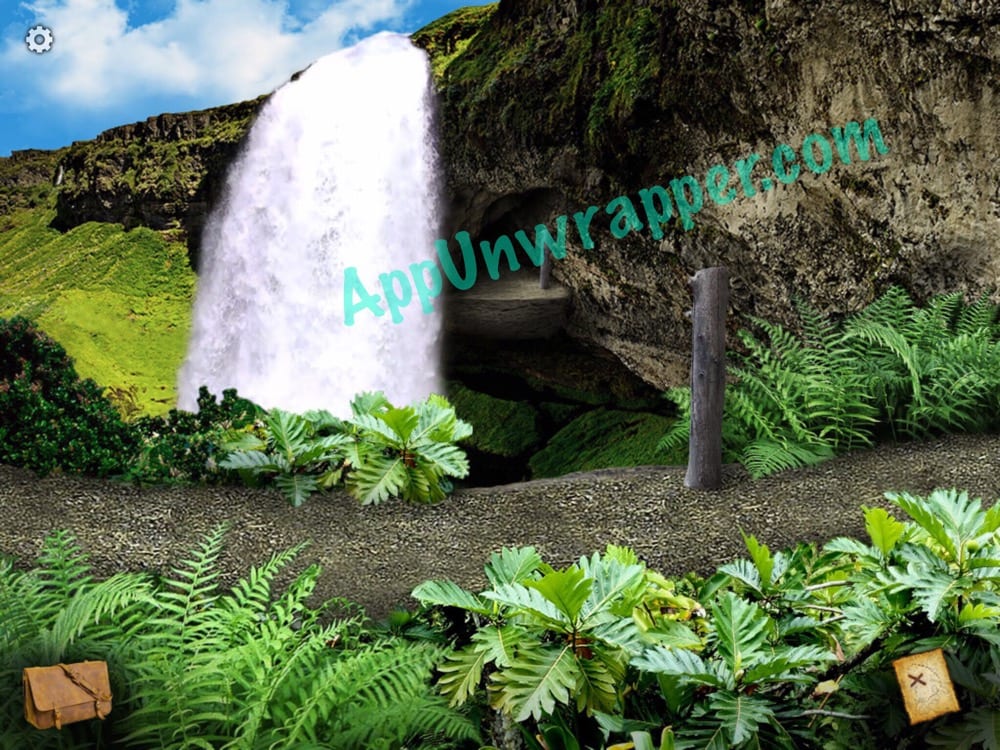 13. Go right to screen 38. Pick up the unlit torch and get a photo of the clue of the Roman Numerals.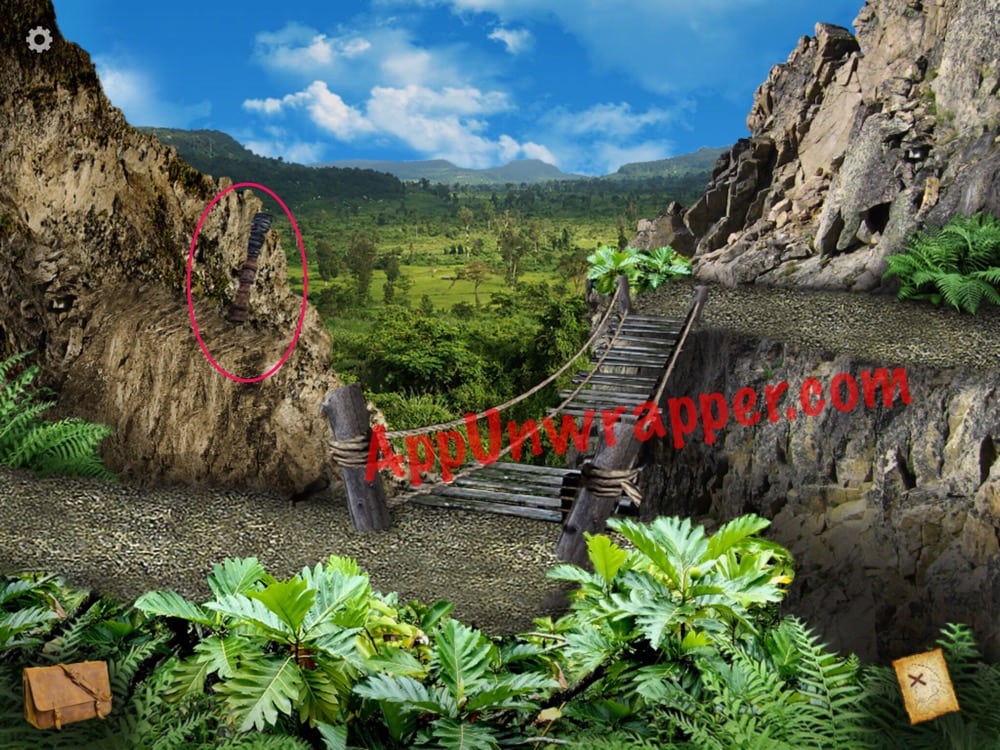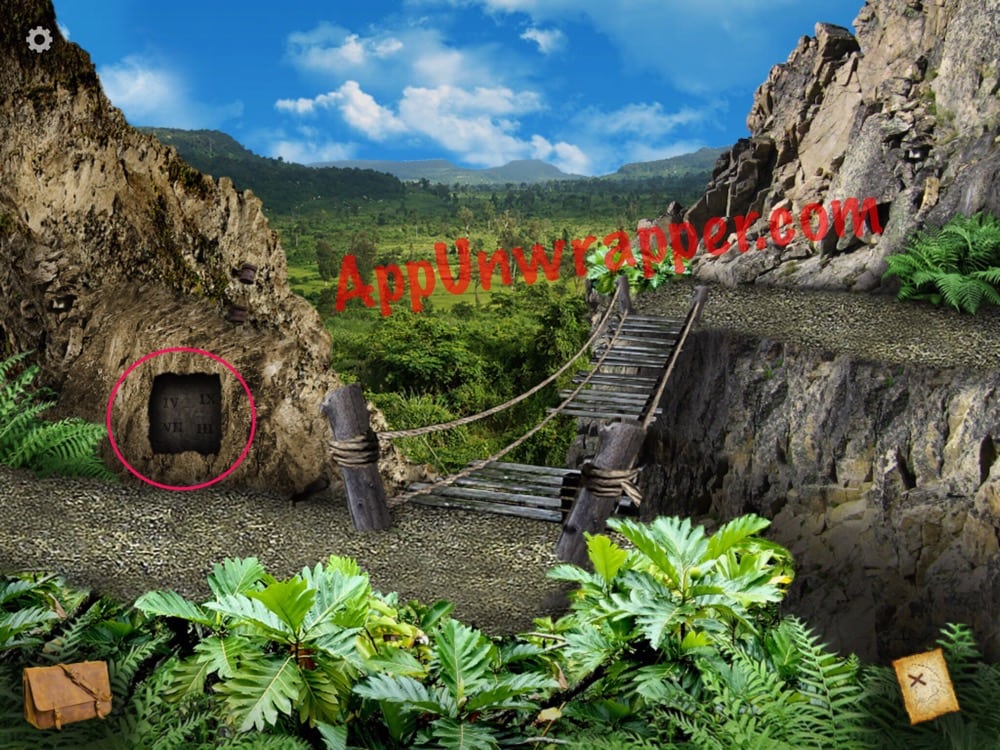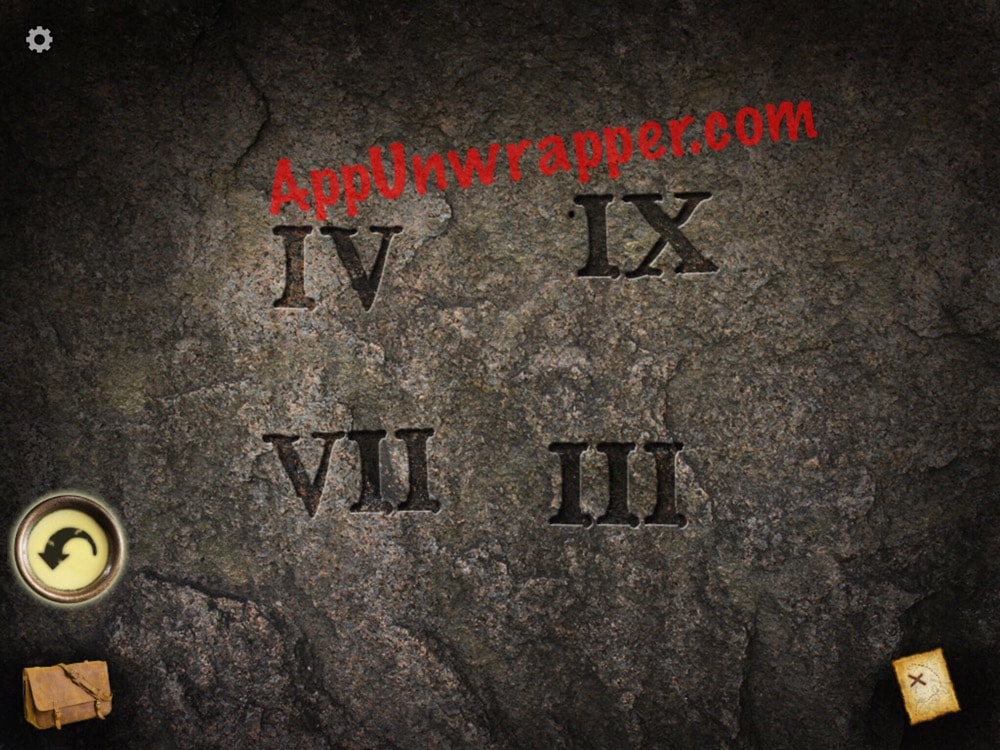 14. Go back to screen 11. Use the rope on the well and climb down to screen 3. Place the unlit torch in the torch holder on the wall, then light it with the flint and steel. You can now see and reach screen 2 to the left.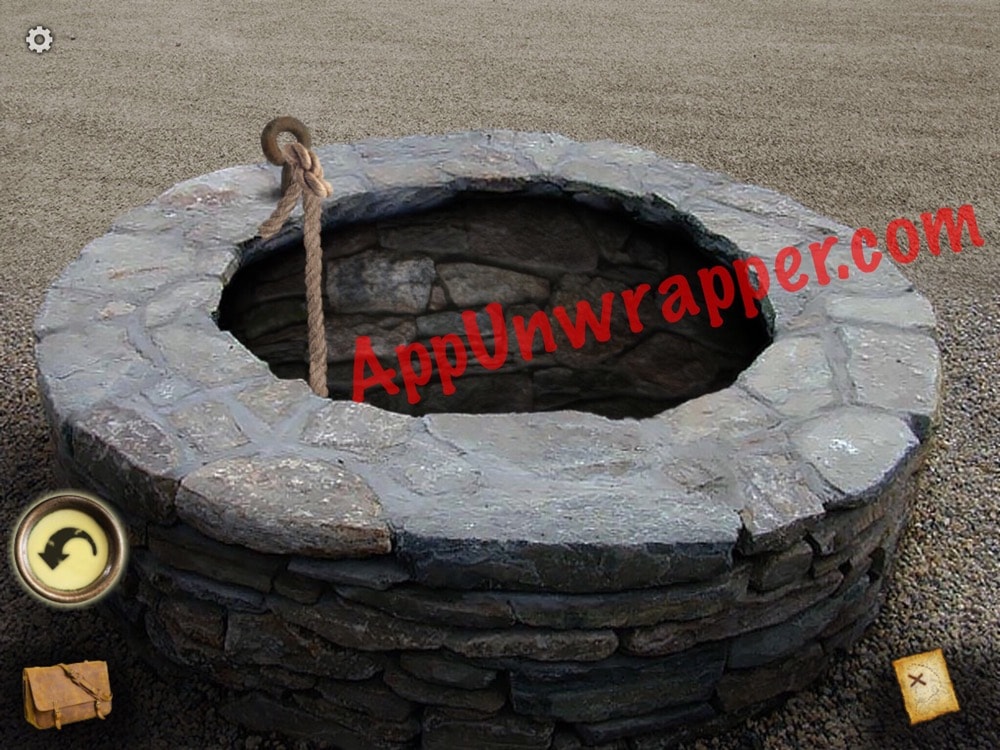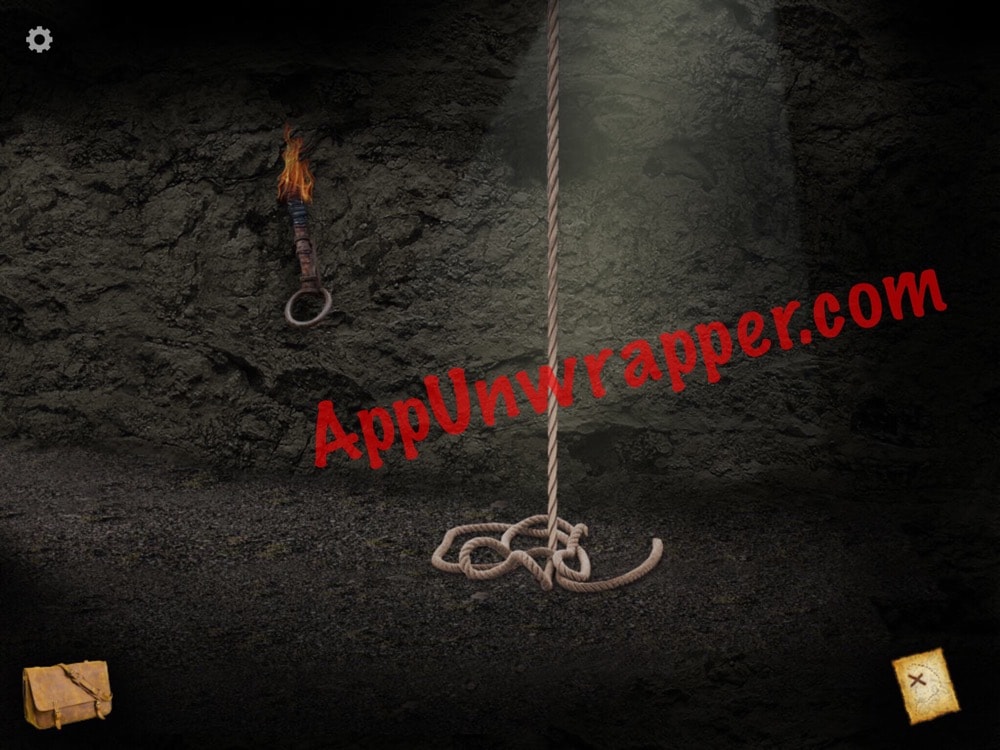 15. Continue left to screen 1. Pick up the prybar/crowbar, then go right to screen 2 and use the crowbar to pry off the wooden planks and head through to screen 4.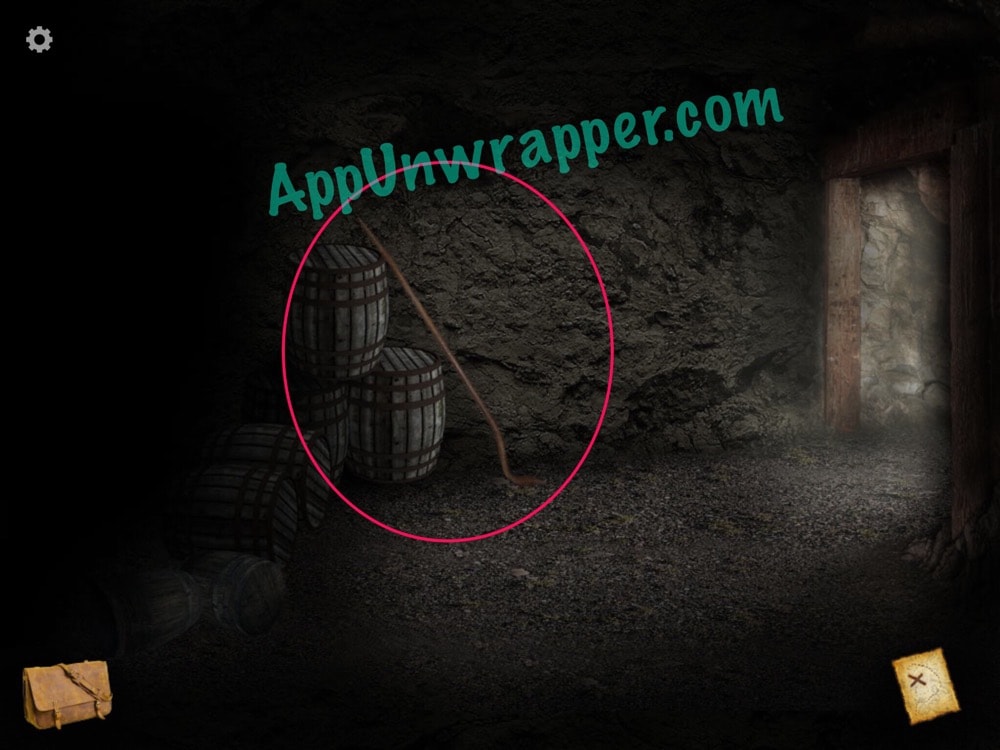 16. Pick up the long gaff hook and large mirror.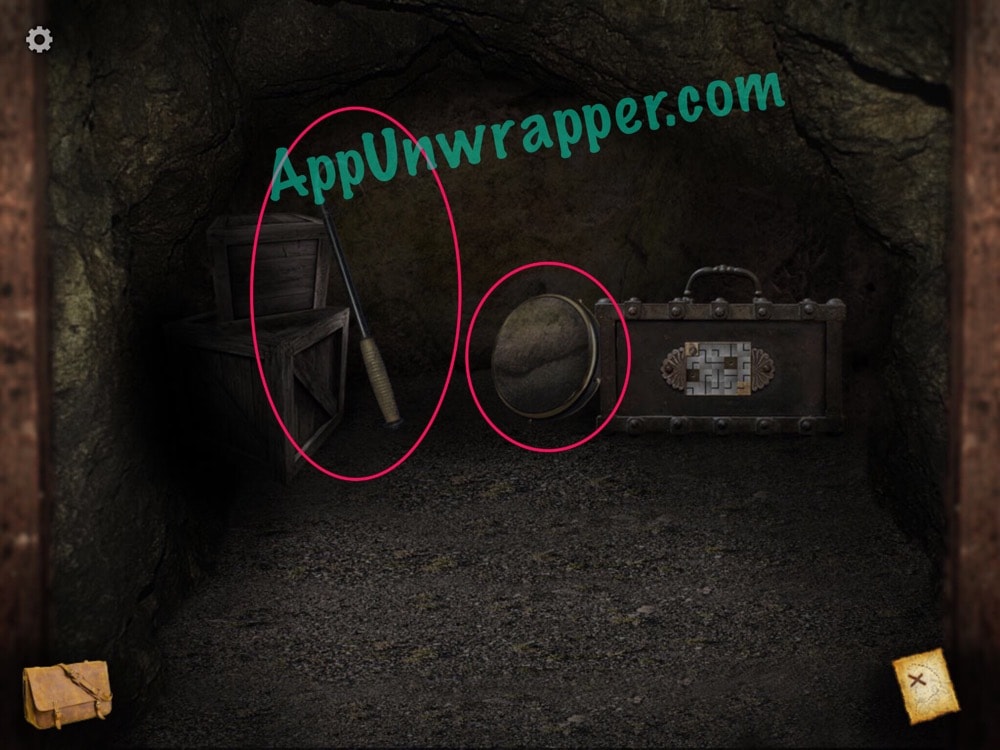 17. Go back to screen 22. Use the Roman numerals clue to solve the puzzle here (IV = 4, IX = 9, VII = 7, III = 3). There's another puzzle inside that we can't solve yet.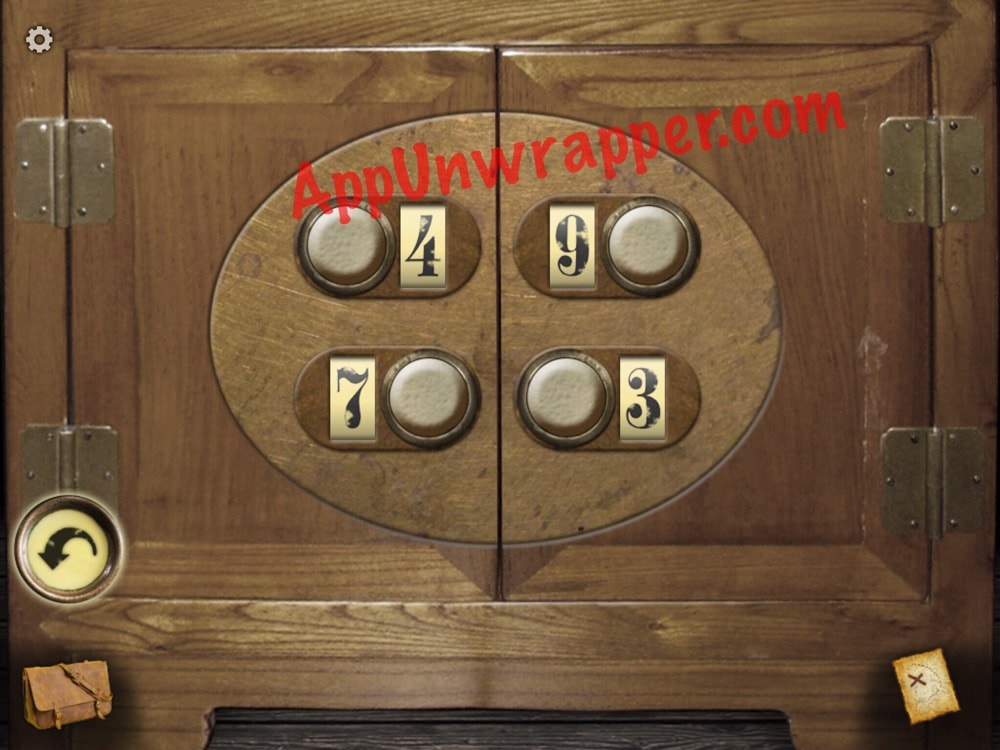 18. Go back to screen 20. Use the prybar to open the cell door. Go through to screen 30 and take the ladder.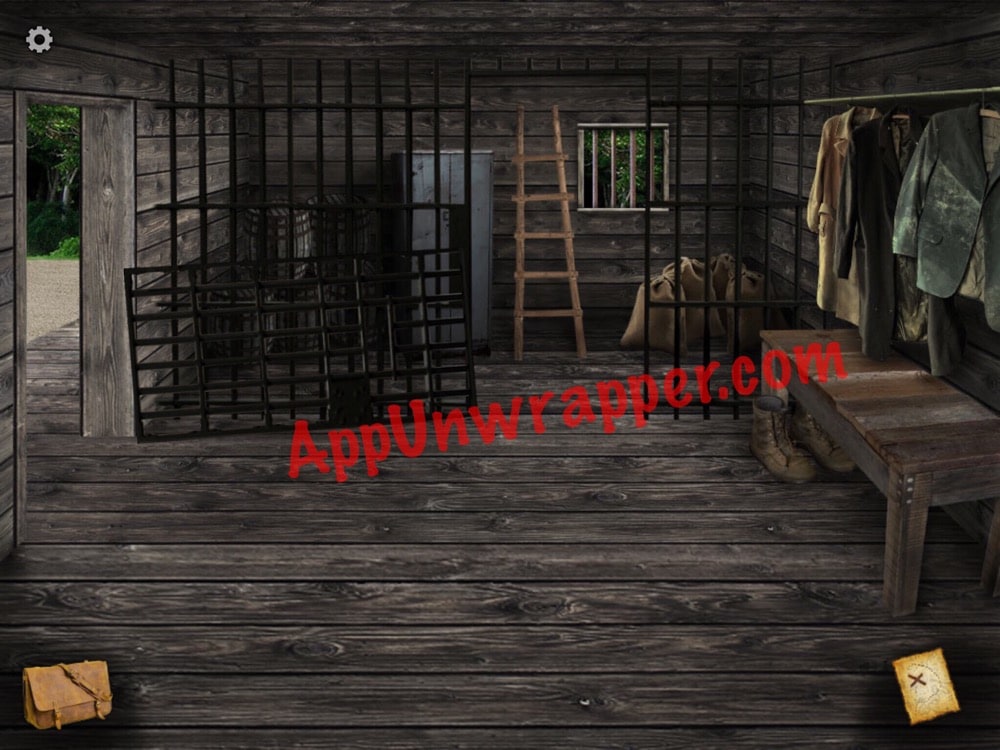 19. Go back to screen 28 and use the long gaff hook to reach the medallion.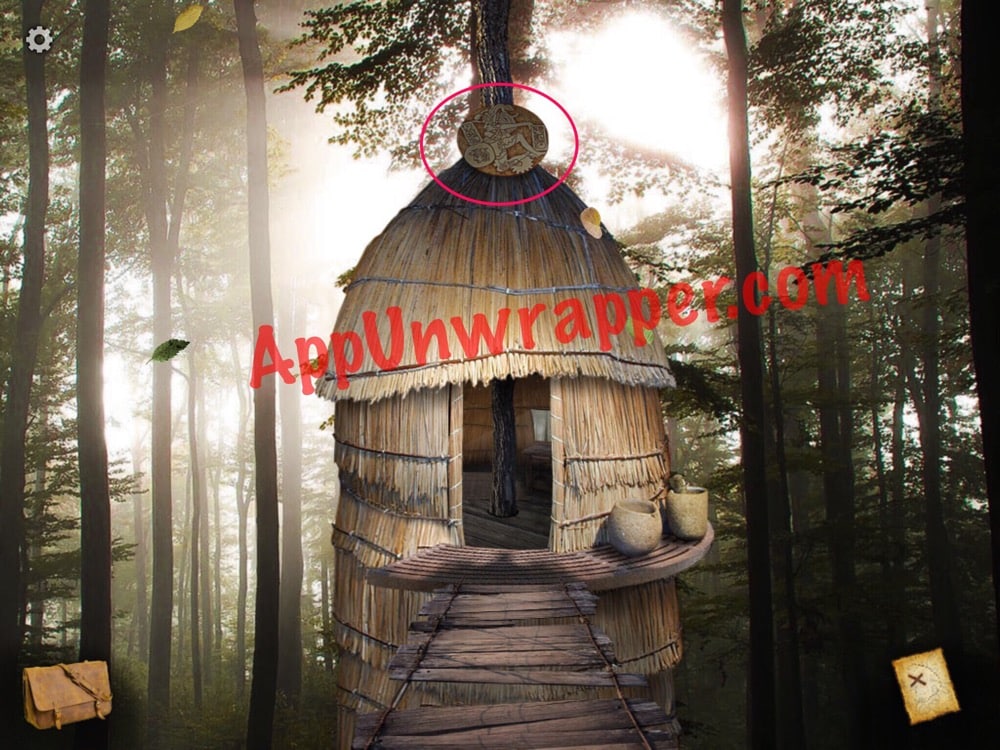 20. Go back to screen 38. Use the planks to fix the bridge, then cross to screen 39. Then go right to screen 40.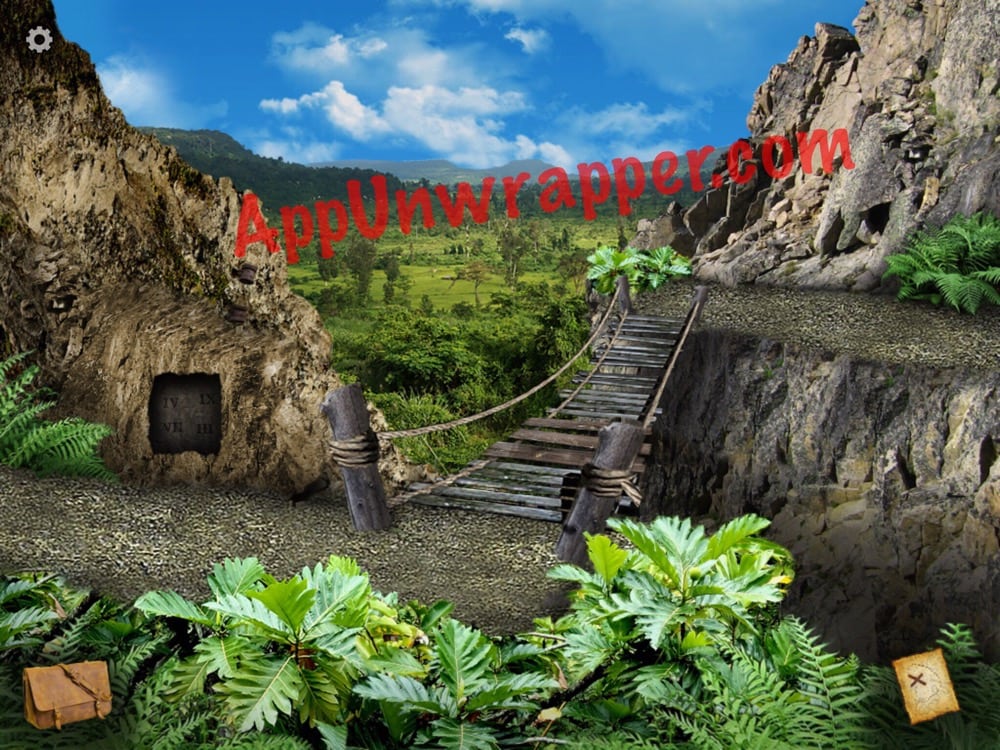 Click on the little numbers below to continue to page 3 of the walkthrough or click here.