Chapter 2, Breaking In:
1. Pick up the stick. Then look at the reception desk to see the numbers 4503. Also, take the cell phone.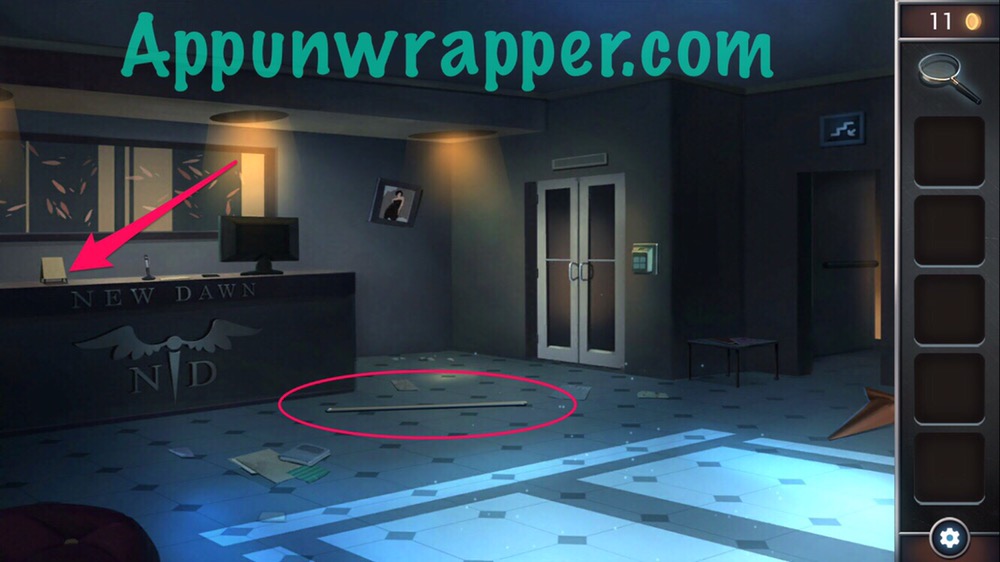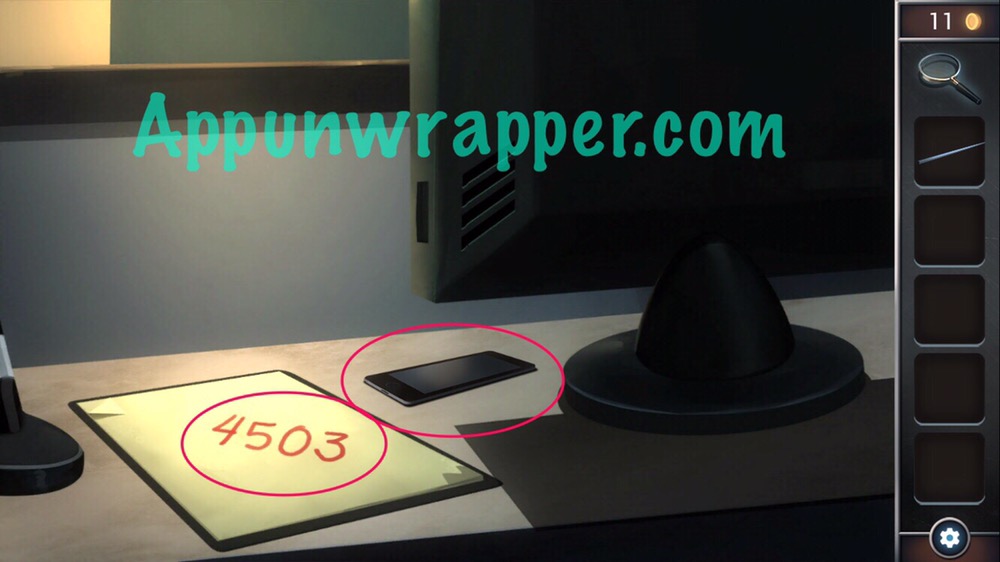 You can also see my video for chapter 2 here:
2. Use the numbers from the notepad to unlock the door. 4503 tells you the number of angles of each shape. So press the square, pentagon, circle, triangle. Then go through the door.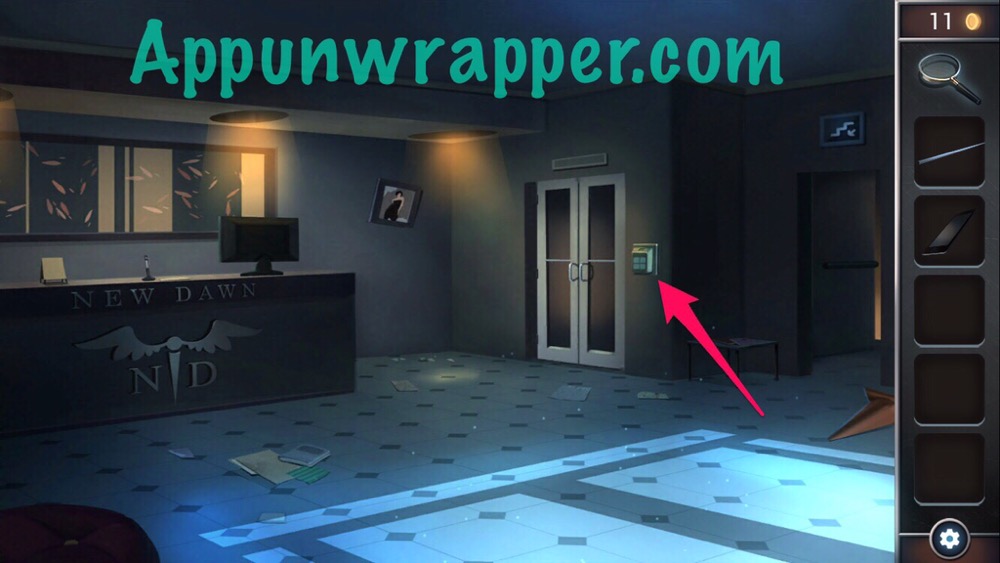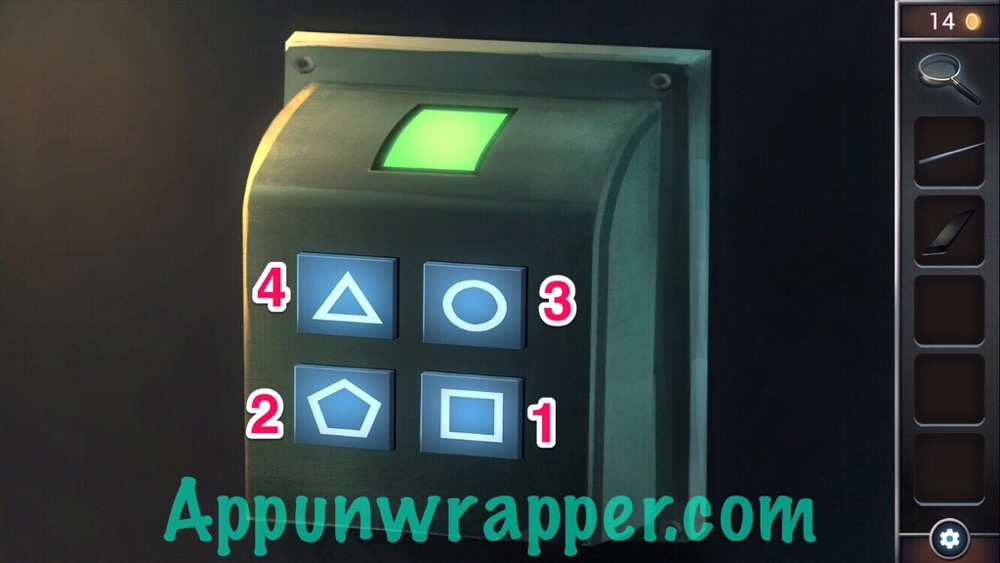 3. Go to the bench in the back. Use the stick with the hook to combine the two. Then plug in the phone to the charging cable and look at the pattern on the screen.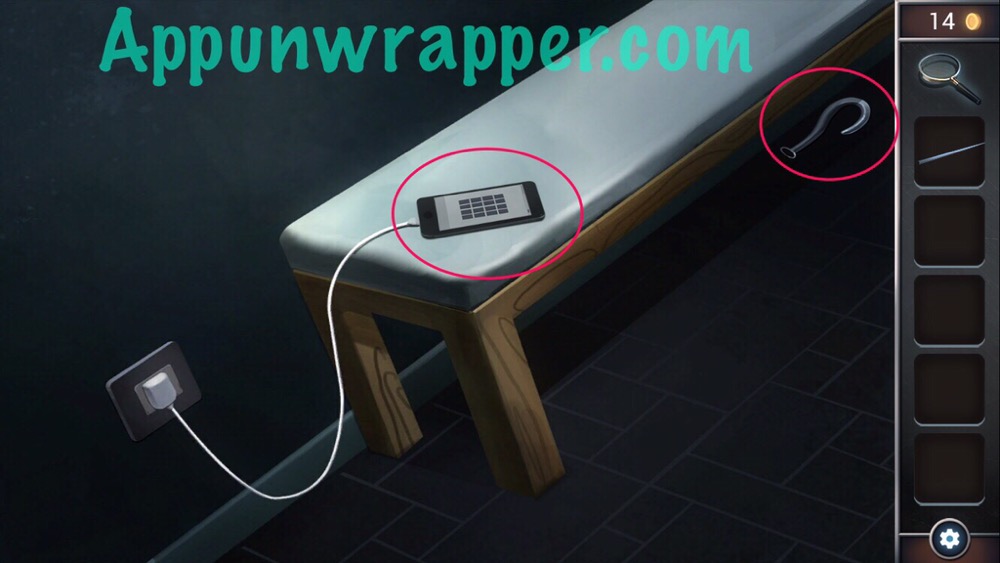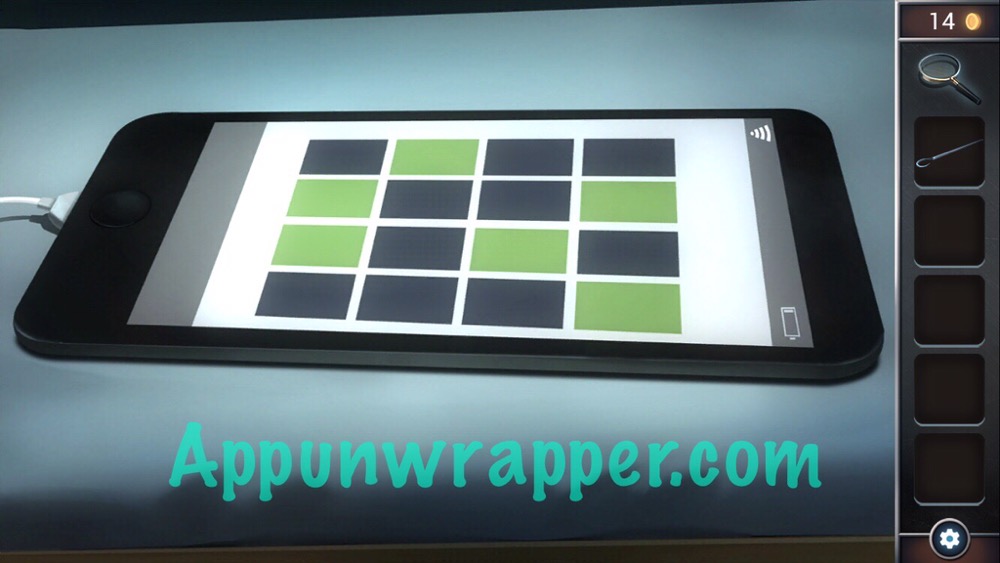 4. Go to the laptop computer. Use the pattern from the smartphone to solve the user login puzzle. Then you'll see the number 7837.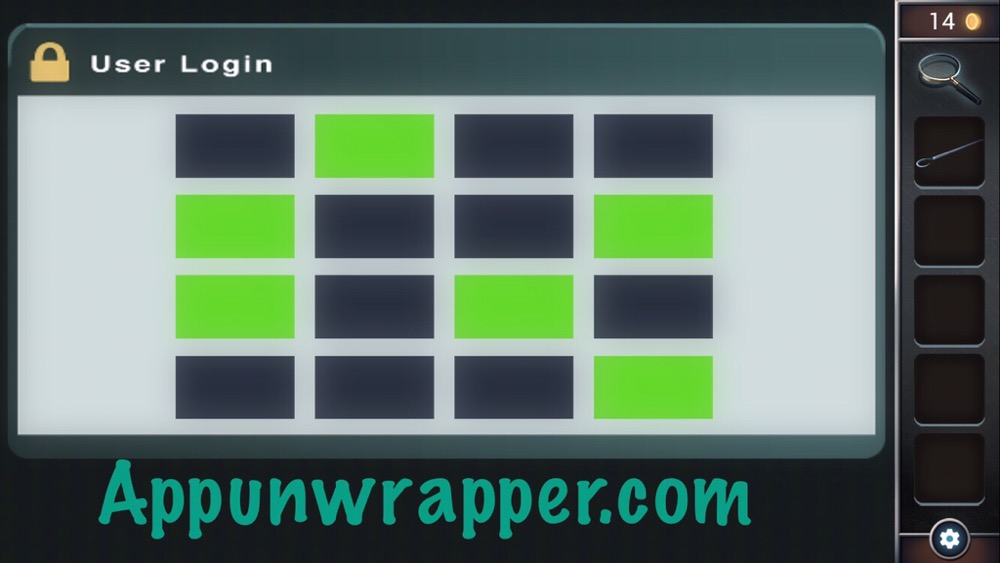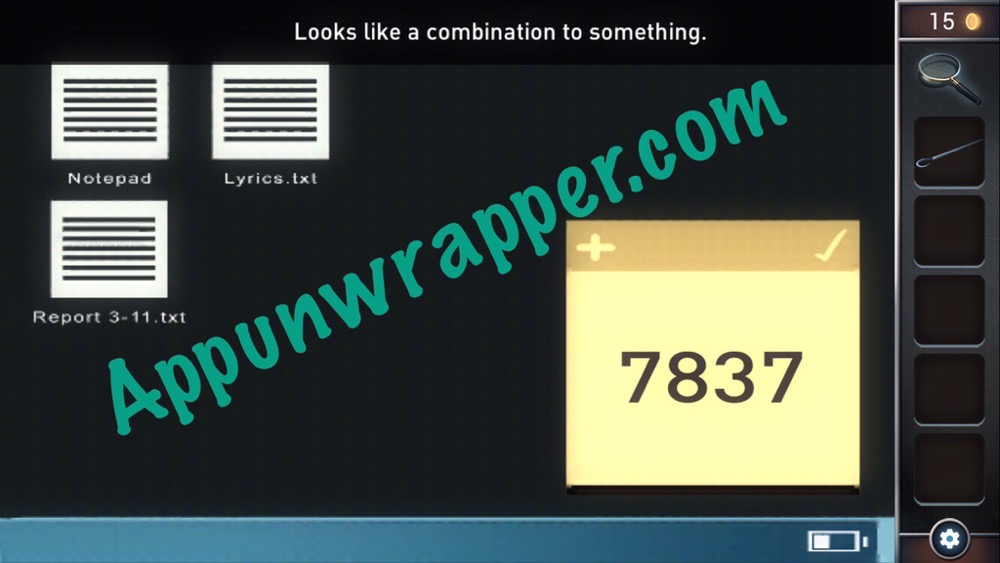 5. Use the code 7837 to unlock the chest in the room. Take the bottle of acid and the key from inside.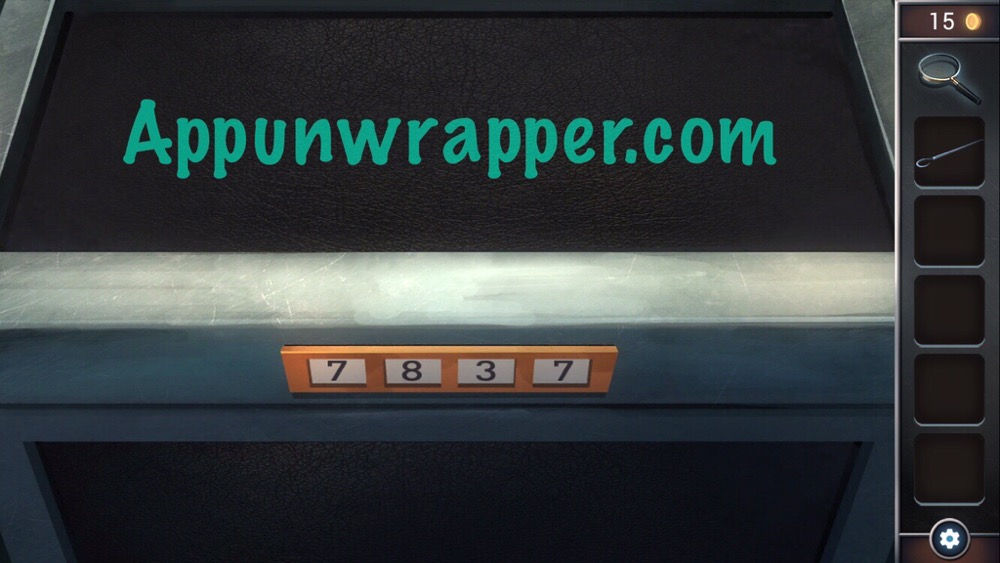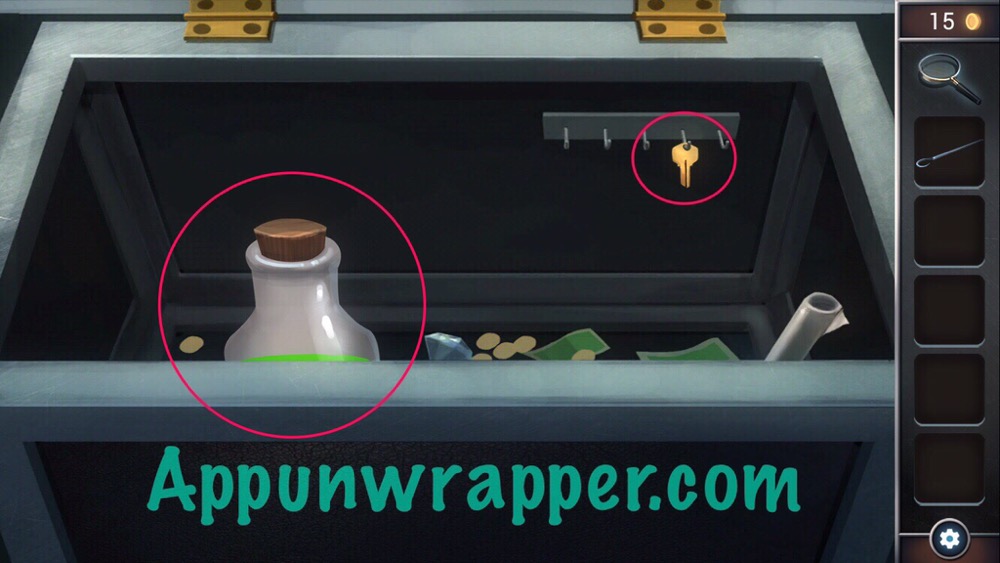 6. Use the key to un,pick the door to the bathroom. Solve the snake puzzle to get the valve handle. We can't get the key card yet.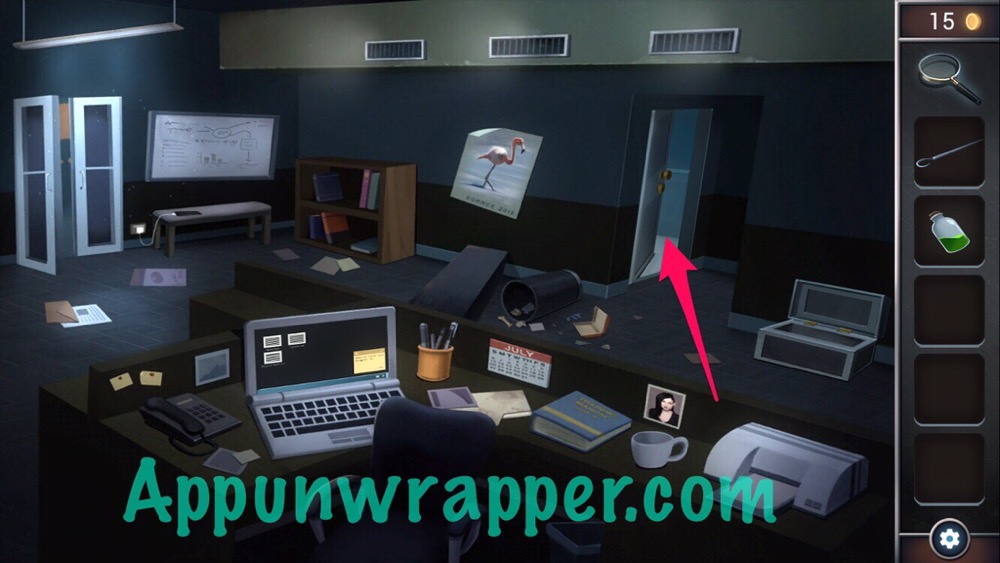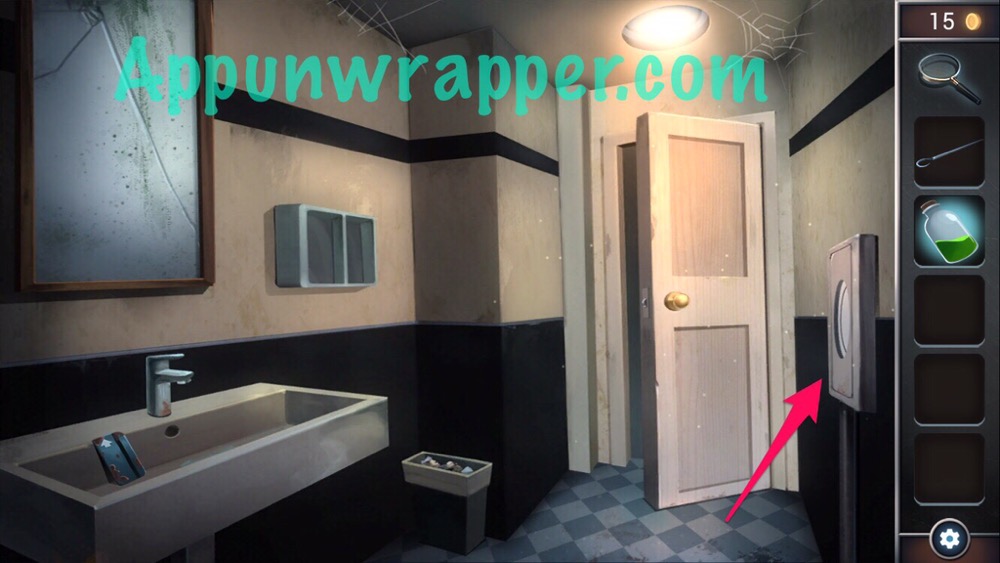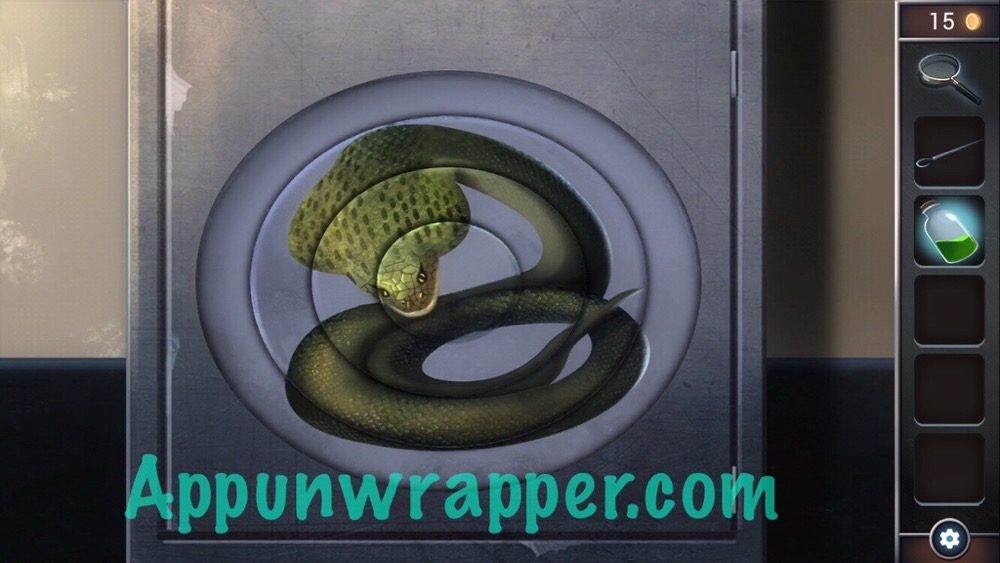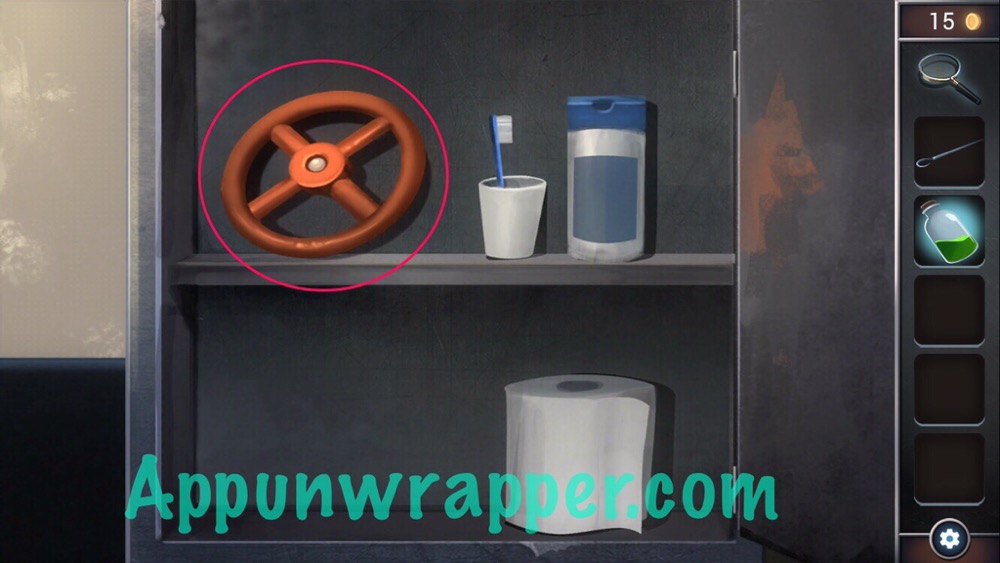 7. Leave the room and go back to the lobby. Go down the stairs. You can't see anything, apparently, so you need to fix the circuit breaker. It goes, from top to bottom, 6473521.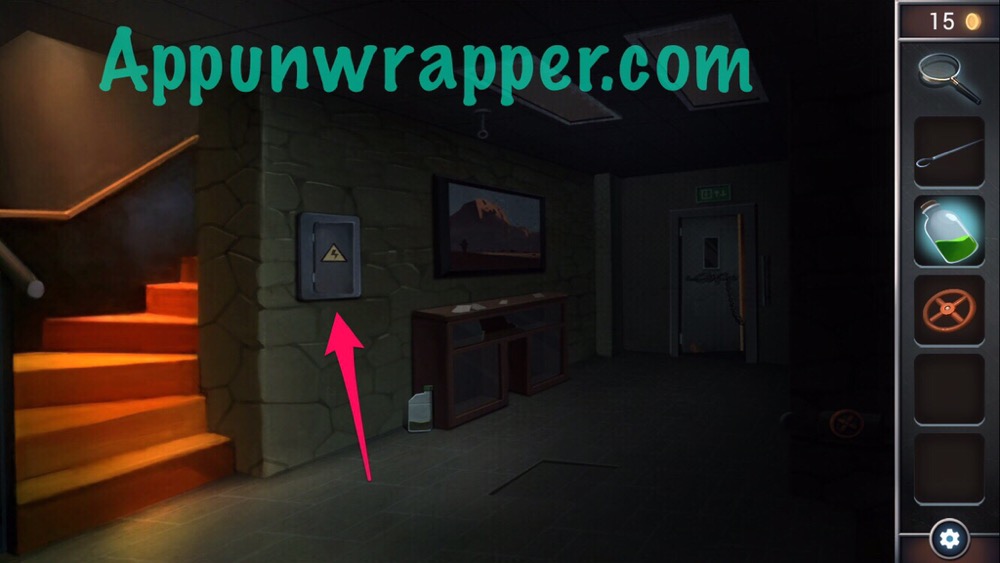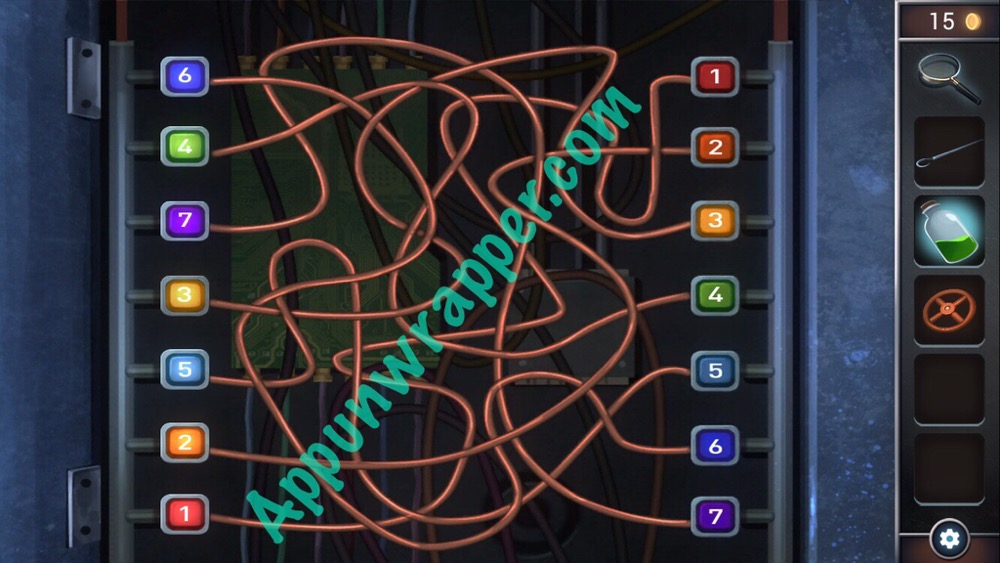 8. Now that the lights are on, use the hooked stick on the loop in the ceiling to open up a trap door in the floor. Then, pick up the key, sludge remover and valve handle.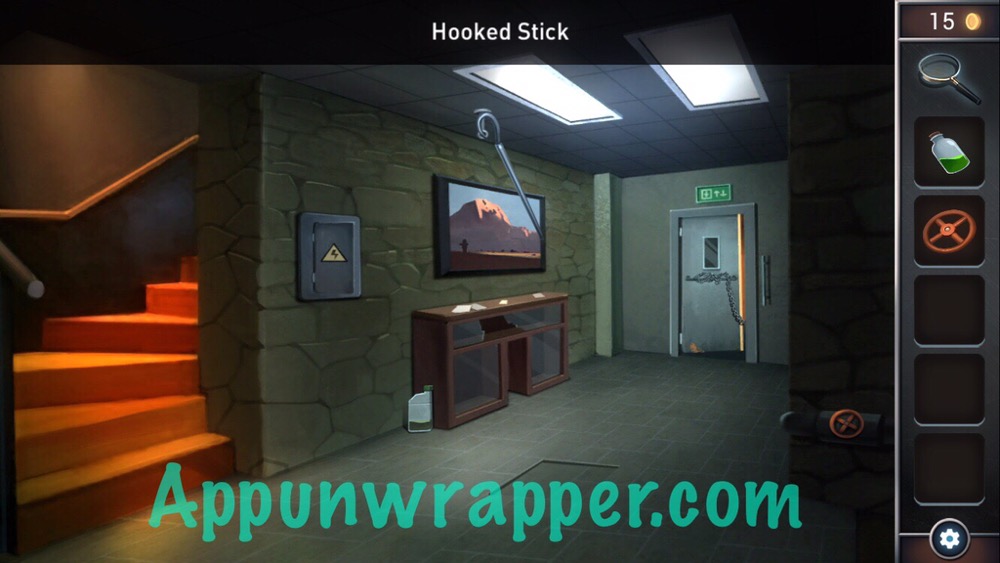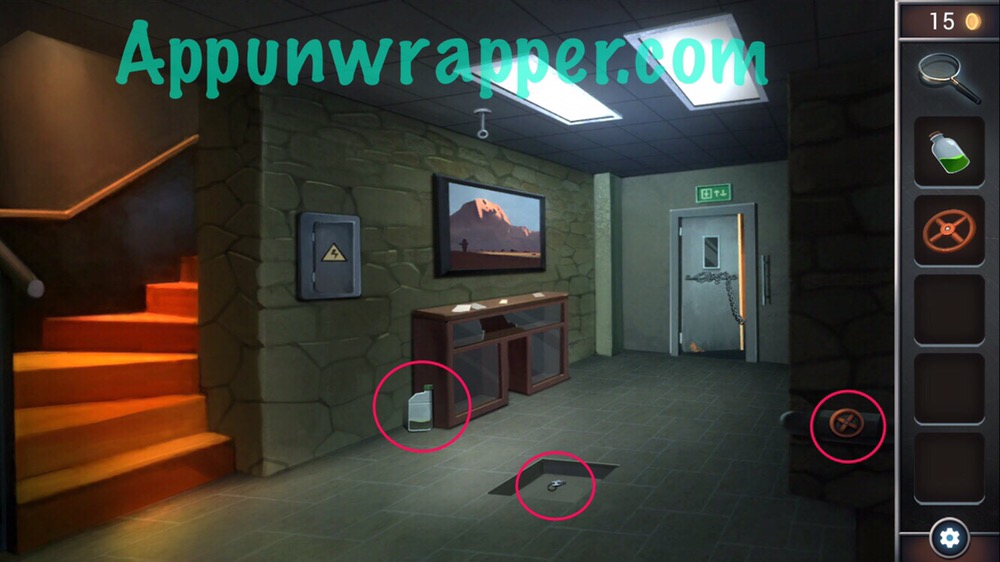 9. Pour acid on the chain holding the next door closed. Then go through.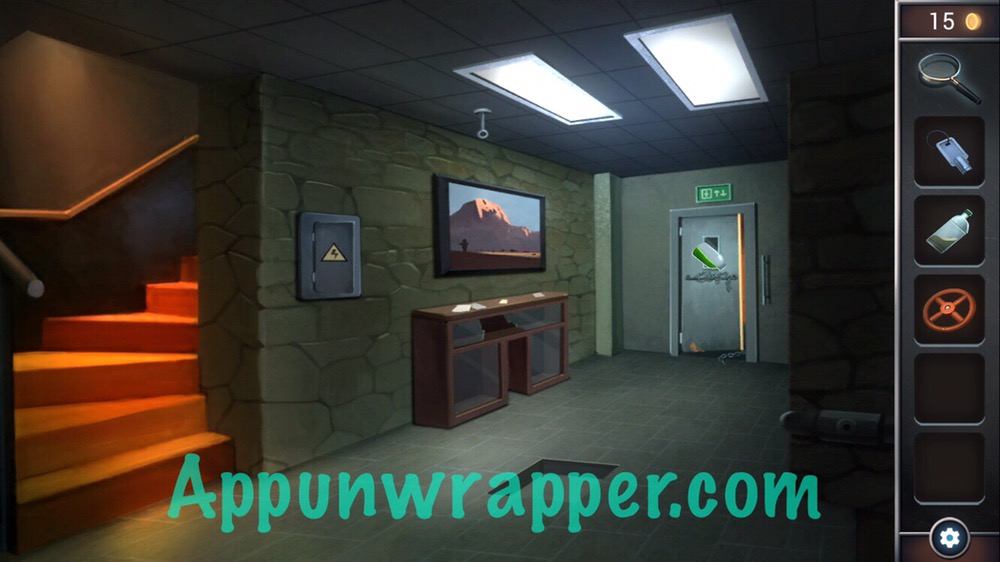 10. Place both valve handles with the others. You need to turn each one green. Start with the left one. Then, do the right. And then get the middle two almost fully green, but with a sliver of a red. Then quickly do each of them before any have a chance to go back to red.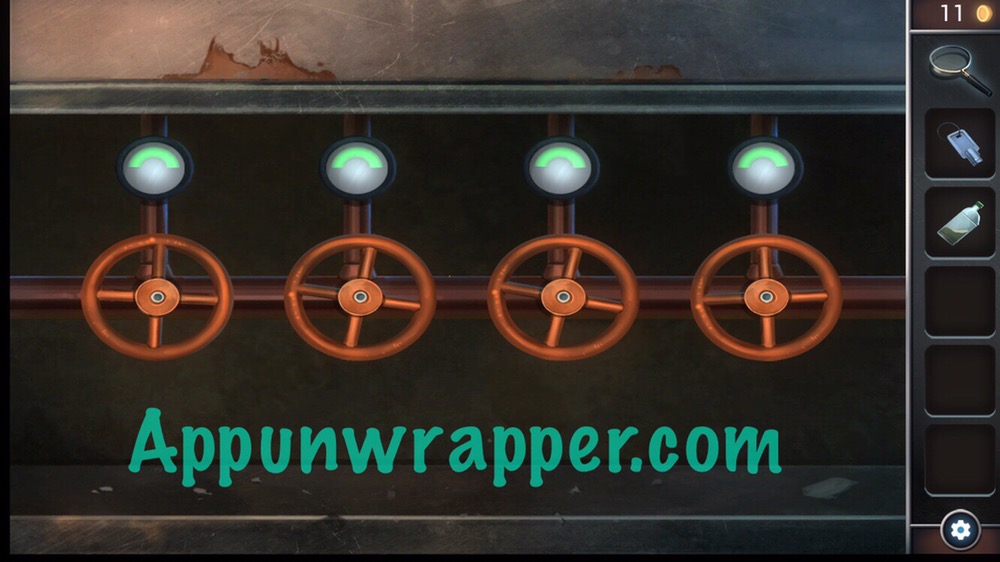 11. Don't go through yet. First, go back to the bathroom and pour the sludge remover over the key card to clean it up and take it.
12. Now go back down and head to the elevator. Go in and insert the elevator key card and key. Press the up arrow to go to the second floor and complete the chapter.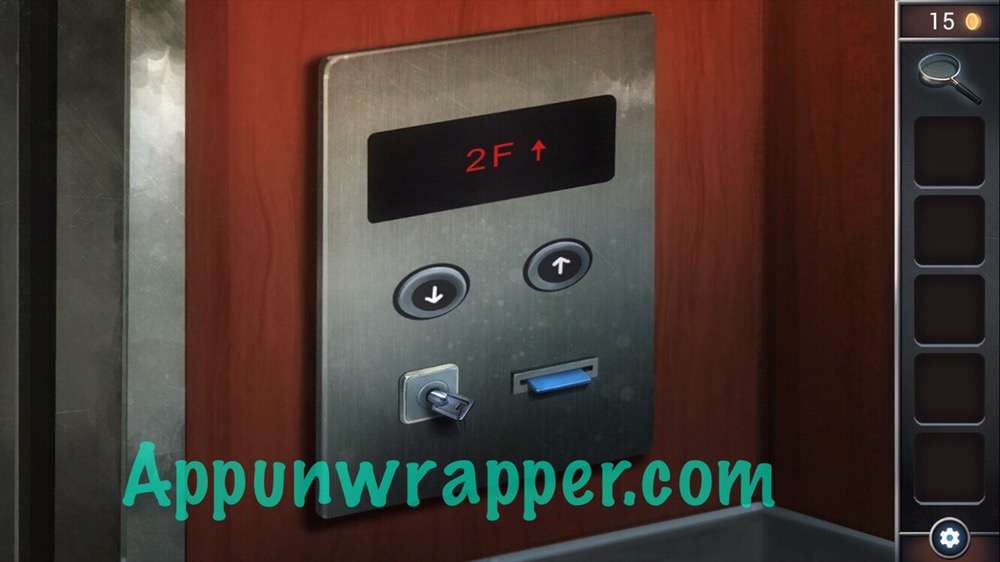 Click on the little numbers below to continue to the Chapter 3 walkthrough or click here.