Chapter 4, Laboratory:
1. Tap on the keypad by the door. You need to press the buttons in the right order. Start with 0, then 1. Add those two up to get 1 again. Add the last two up to get 2. Add the last two up to get 3, then 5, and so on. The order is like this: 0, 1, 1, 2, 3, 5, 8, 13, 21, 34, 55, 89. The door opens and you can go through.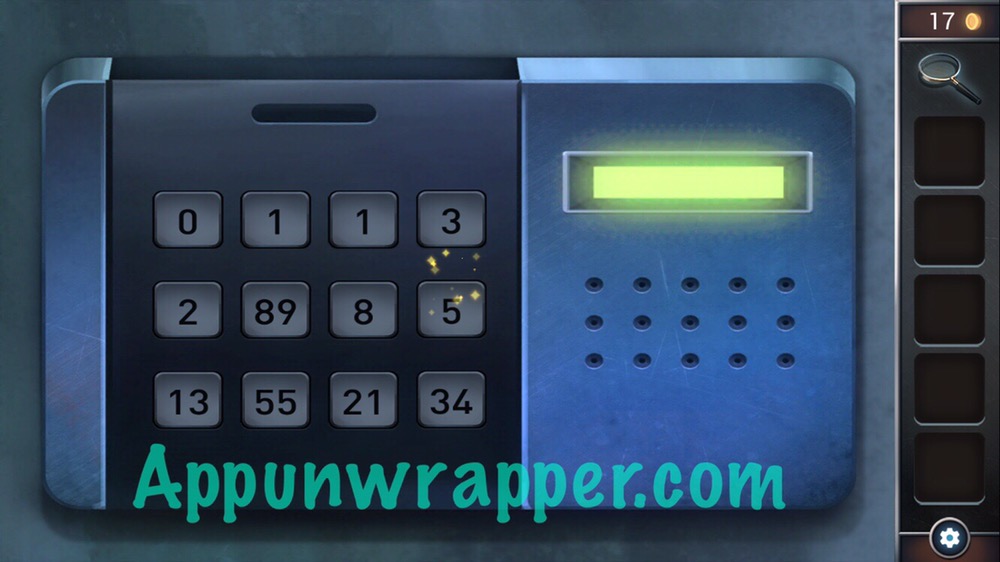 You can also watch my video for Chapter 4 here:
2. Open the cabinet and get the Z-4 and pliers.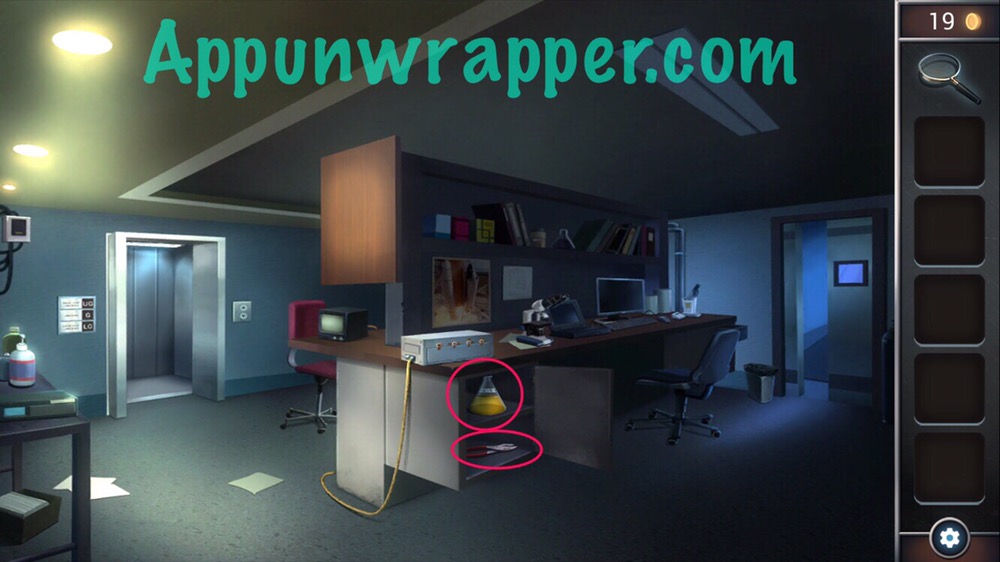 3. Go back to the hallway and open the loose panel. Use the pliers to get the red wire.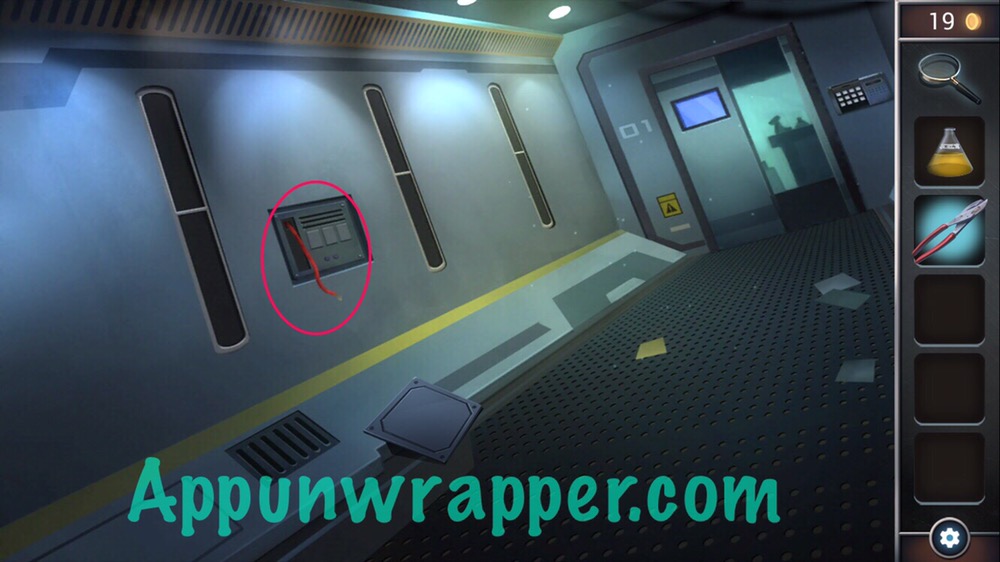 4. Attach the red wire to the box on the desk. Now the TV works and shows some shapes. To open the box, first look at the box and see which pieces are still holding the box closed. Press the square button on the TV to switch to one of those shapes that you want to work on. Turn the dial to rotate the piece on the box. Keep checking the box to make sure you stop when the piece is no longer holding it closed. Do this for all four pieces and then open the box and take the wrench.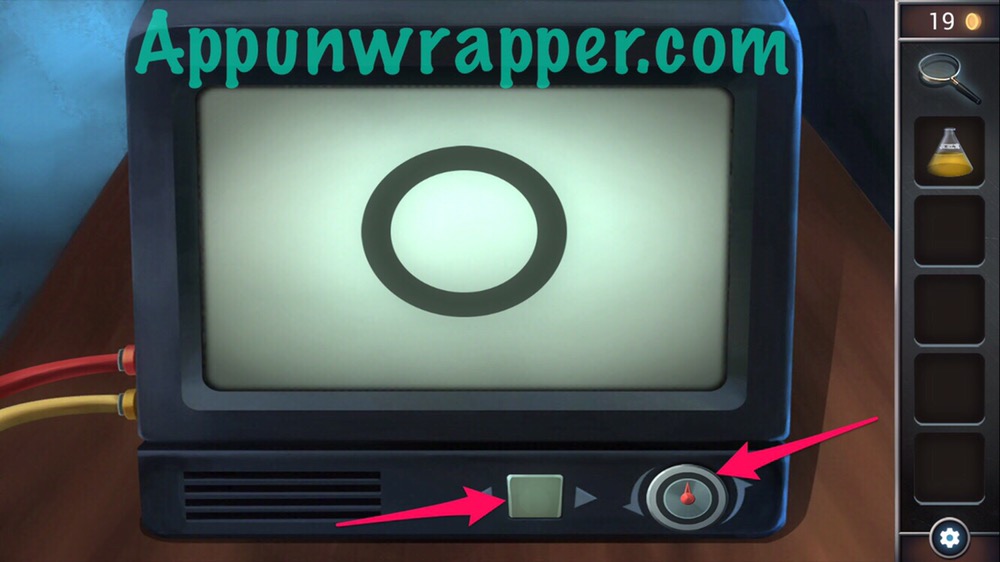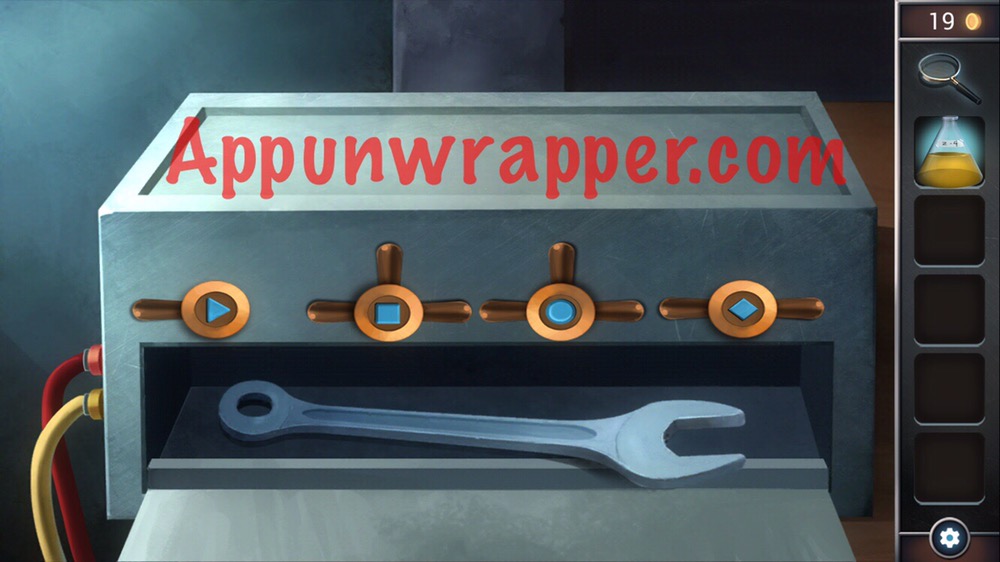 5. Enter the elevator and use the wrench to remove the cover. Notice the number 15. You need to swap numbers until all columns and rows add up to 15. The lightbulbs go on when you have 15. Once they're all on, press the UG button to go to the upper level laboratory.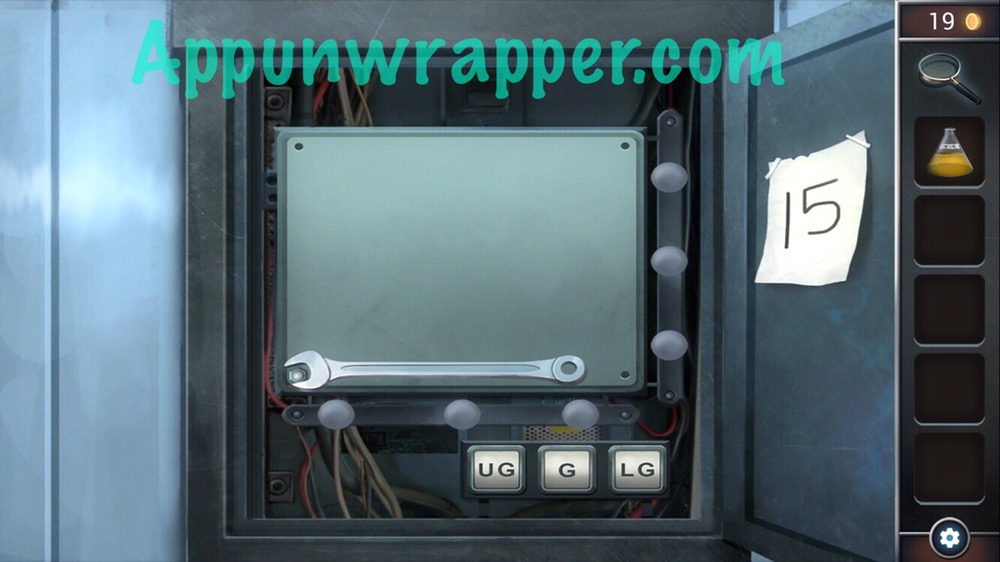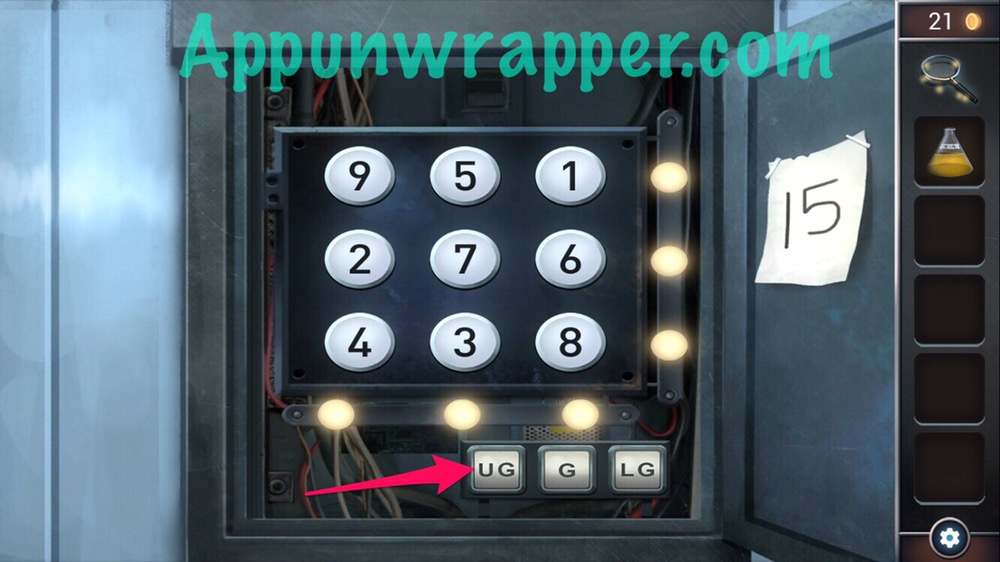 6. Pick up the transparent film, RM-8, and crowbar. Use the crowbar to open the locked cabinet and get the Z-5.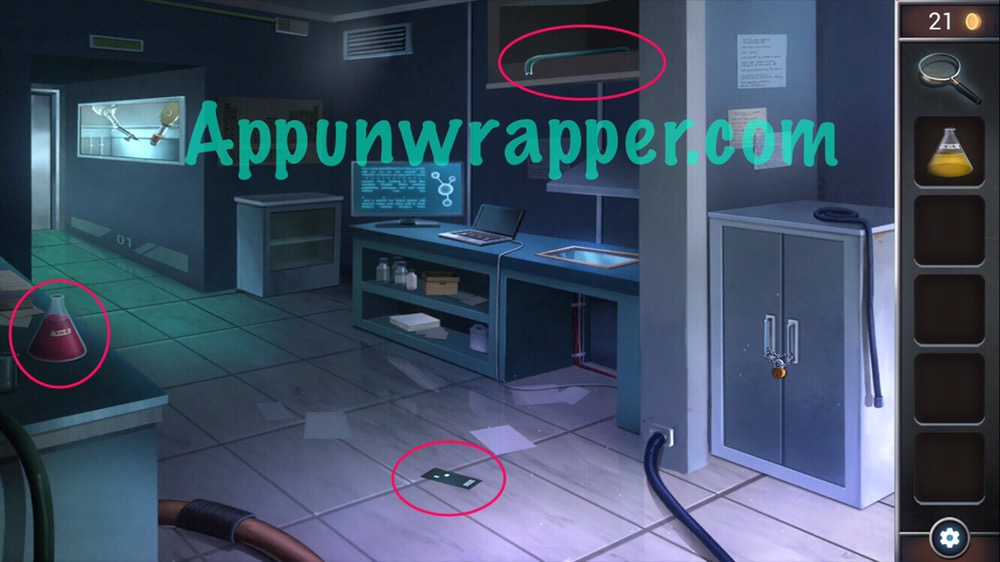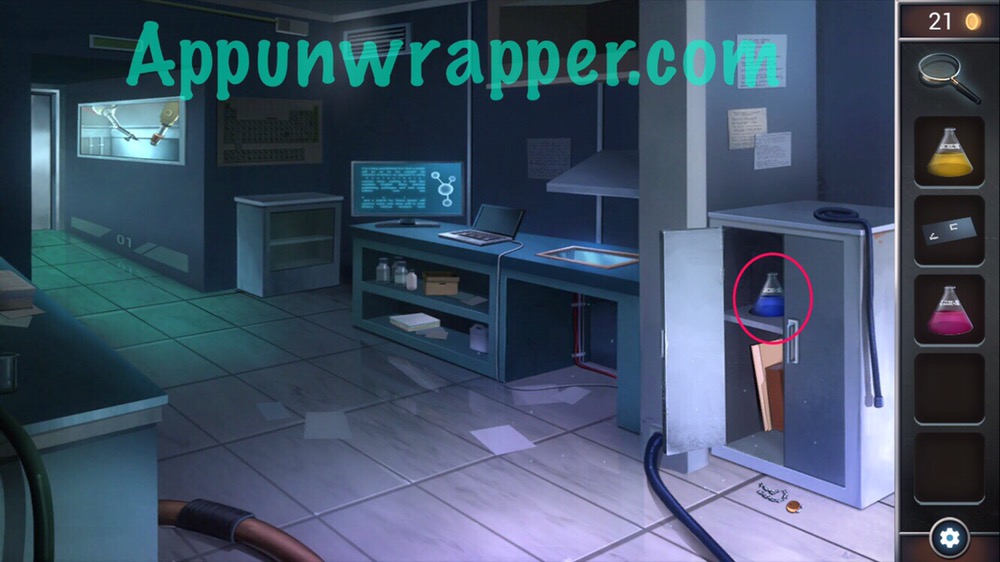 7. Enter the elevator again and go to floor LG, the lower level laboratory. Pick up the two transparent films. Then, go over the chemistry set and put the torn pieces of paper back together to get the formula for ND-026.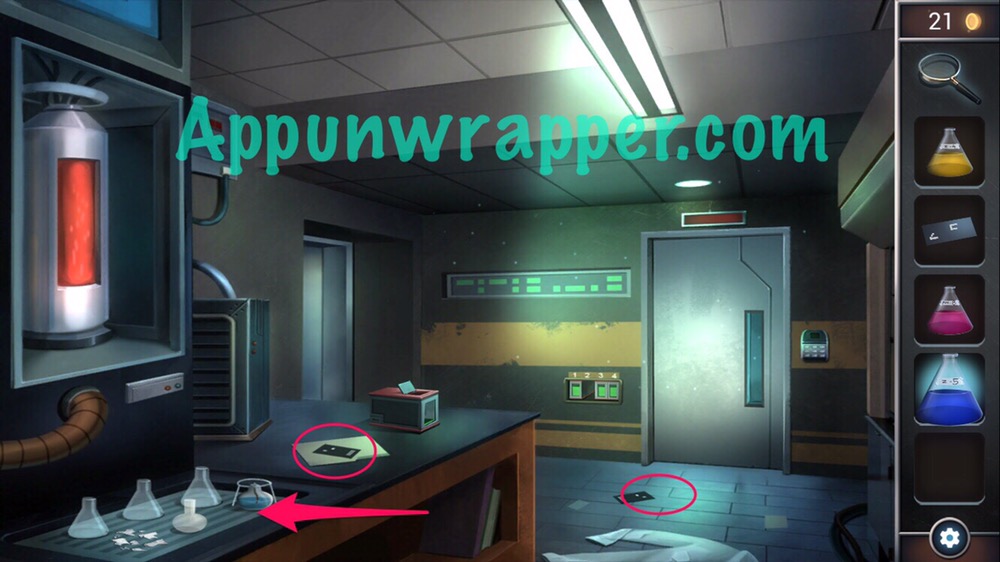 8. Pour the three liquids in the right flasks. The equation tells you:
8 + 5 = 13
13 + 8 = 21
21 + 4 = 25
100Γö¼ΓûæC + CT25 = ND-026
So pour 8 (red) and 5 (blue) into the empty flask. Then add 8 again to make 21. Add 4 (yellow) and then move the flask to the flame to heat it up. Take the ND-026.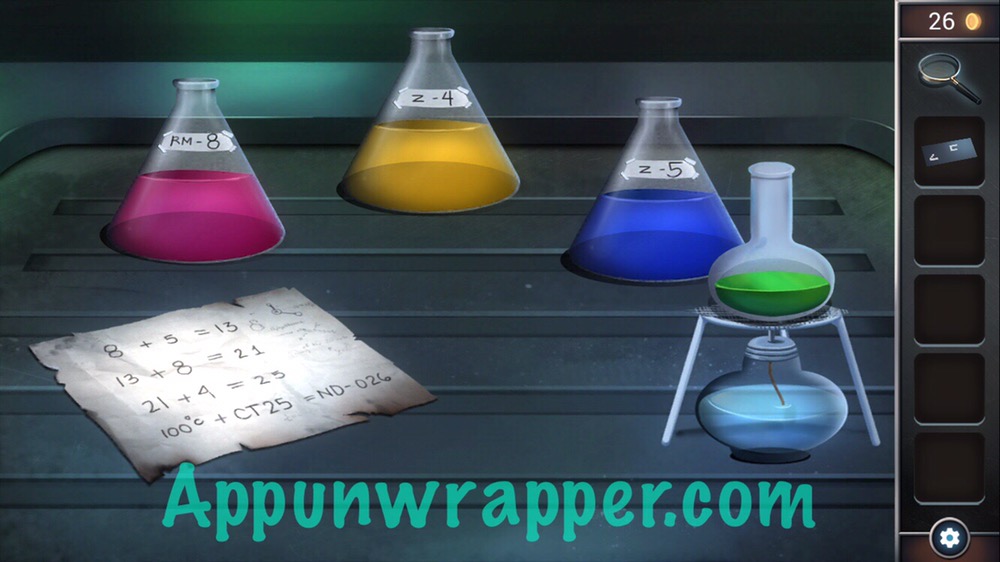 9. Pour the ND-026 into the empty battery cell and then insert it into the wall with the others.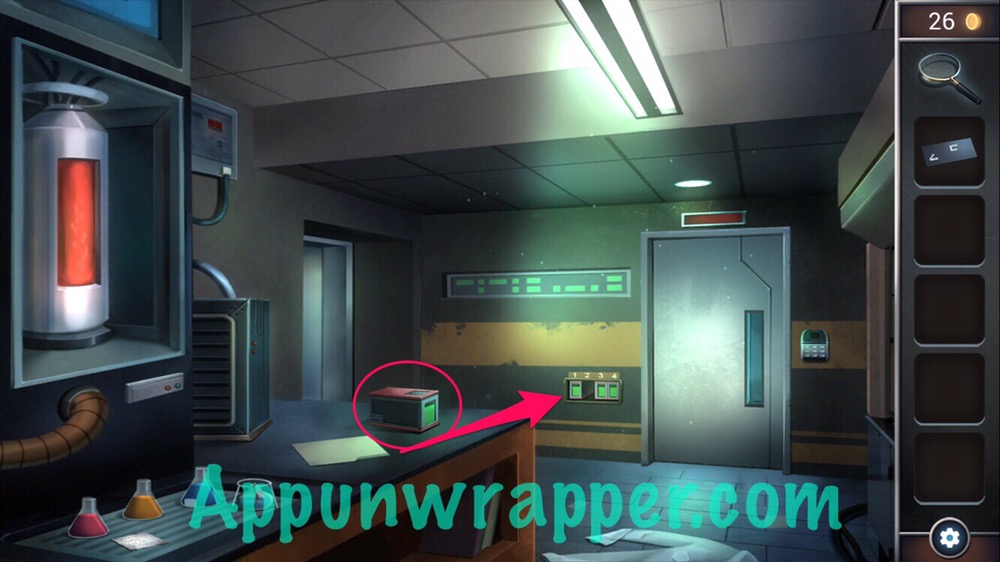 10. Go back to floor UG and place the films down on the glass. Move the films around and overlap them to get the numbers 2854.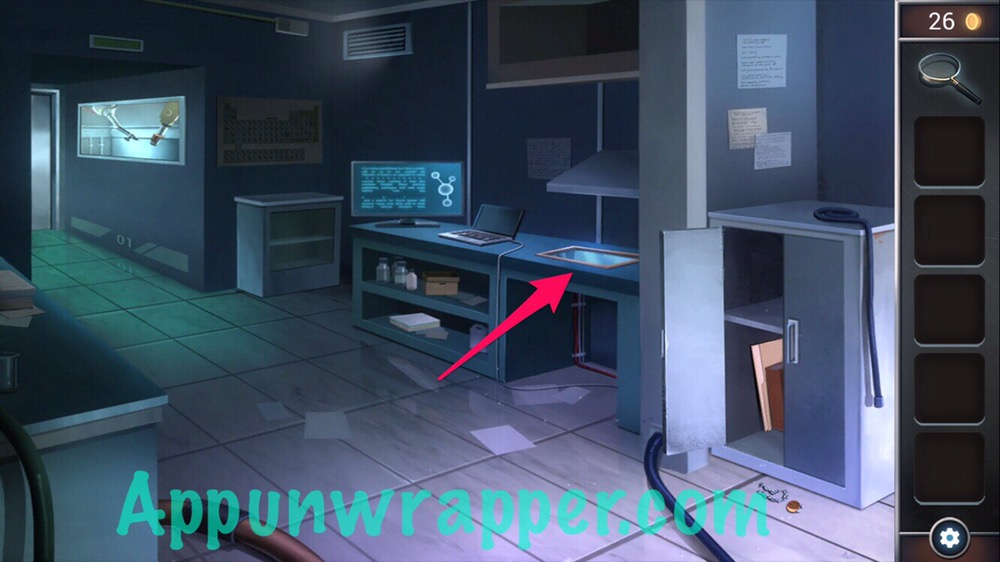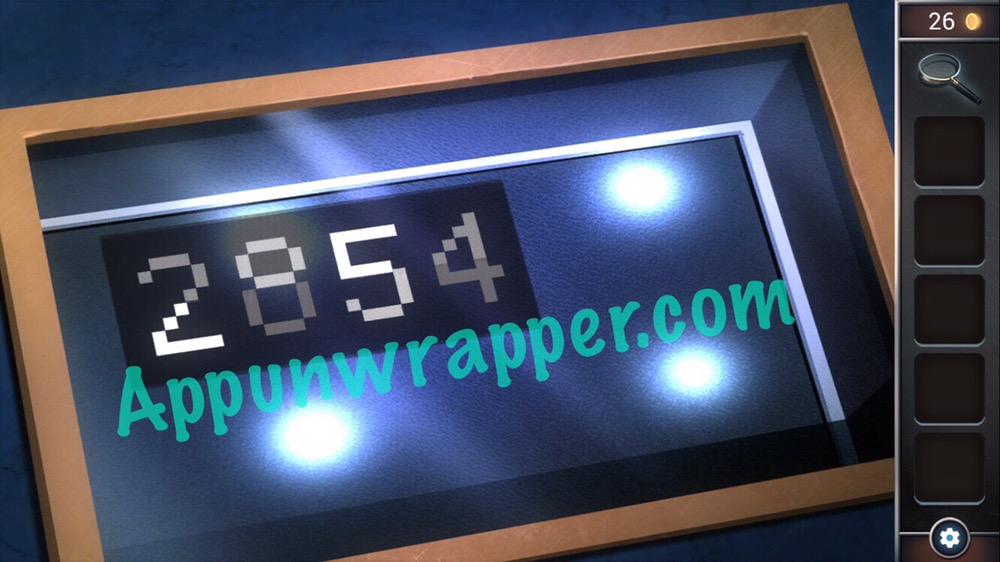 11. Go back to floor LG and enter the code 2854 on the keypad. Go through the door to complete Chapter 4.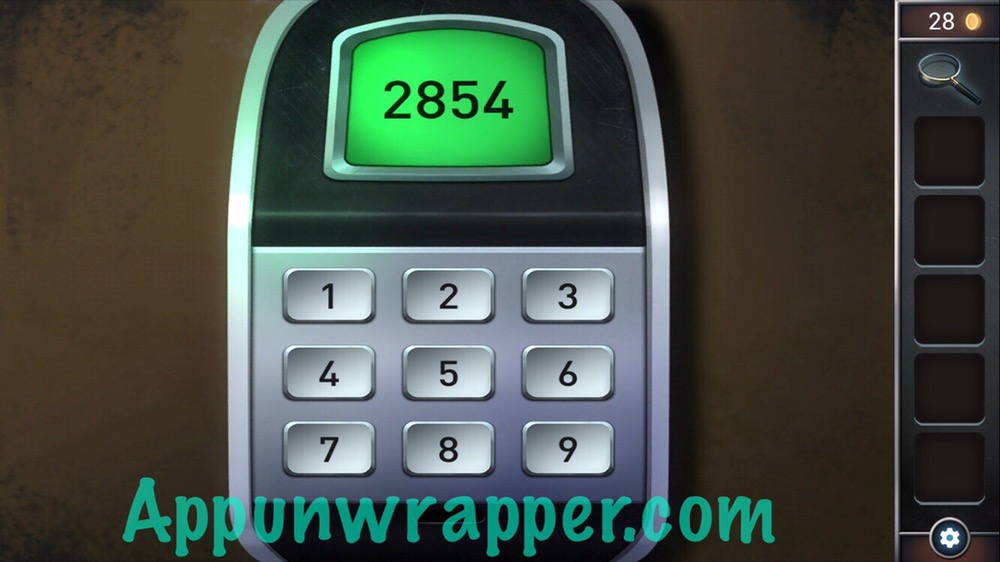 Click on the little numbers below to continue to the Chapter 5 walkthrough or click here.