Forever Lost: Episode 1
By: Glitch Games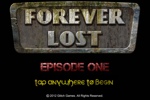 [DKB url="https://www.appunwrapper.com/ForeverLost" text="Download" title="" type="" style="" color="green" width="" opennewwindow="" nofollow=""]
Looking for the walkthrough for Forever Lost: Episode 2?
Looking for my Forever Lost Episode 3 walkthrough?
Walkthrough:
You can watch my complete walkthrough video for the full game here, or use the step-by-step text/photo walkthrough below:
Chapter 1:
1. Look inside the box and solve the tile puzzle to get a camera: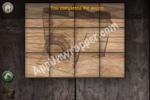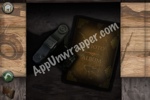 2. Tap on the desk on the it side of the room and pick up the key.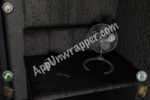 3. Use the key to open the door to the left and enter the bathroom.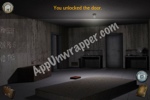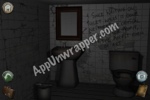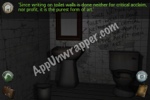 4. Take the screwdriver. Leave the bathroom and use the screwdriver to open the vent. Take the knife.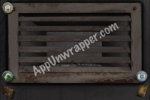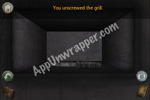 5. Use the knife to slash open the mattress and get another key.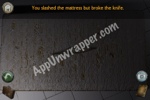 6. Use the key on the door to the right and go through it.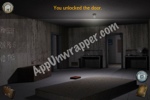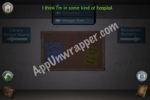 7. Take the right path and then tap on the door to the right that says "Staff Only". Scan your thumbprint and the door will open (are you hospital staff??).
8. Tap the desk lamp so it highlights a key. Take the key. Then turn the lamp to face the room.
9. Zoom out and you can see the rest of the room now. Turn on the computer and look through the files. You need a keyboard.
10. Exit the computer and open the file cabinet with the key you found. Look through the files.
11. Look at the poster on the wall.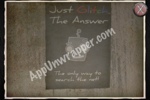 12. Leave that room and enter the Nursery. Pick up the two cards from the table and read through the book.
13. Leave that room and enter the Waiting Room. Look at the picture of the radio and take a photo of it. Then pick up the iPad on the table and play the game (looks like Zelda?). Go into the house and pick up the key.
14. Leave the house and pick up the lantern. Follow the path to the trees and then find lantern oil. walk around and find a red person. Talk to him.
15. Then go back to the first screen and use the lantern to enter the cave. Follow the arrows until you find a chest and use the key to open it and get a puzzle piece.
Click on the little numbers below to continue to the next page of the walkthrough.