16. There's a lock here that looks familiar. Match it to the painting from earlier:
17. Continue ok and through the door. Pick up the book. Take the stairs up and take he puzzle piece off the cardboard person: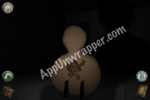 18. Go back downstairs and go to the room on the right to see some constellations: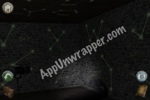 ***Check out Glitch Games' new game, Ferris Mueller's Day Off!***
19. Go back to the nursery and place all the puzzle pieces in the puzzle. Two more book titles are uncovered.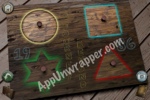 20. Put the library book back on the shelf.
21. Make sure you've seen all the Zodiac symbols with the glasses.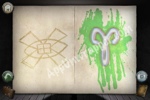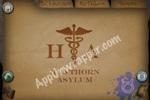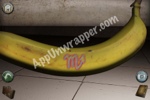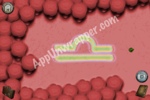 22. Make sure you've seen all the constellations in the planetarium: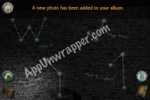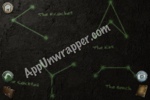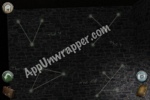 23. Go to the Storage Room and solve the constellation puzzle to get a UV torch.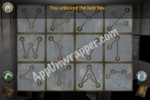 24. Go to the room behind the reception desk and use the UV flashlight on the wall to see two more hieroglyphs: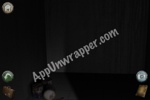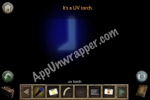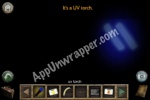 25. Go back to the hieroglyph puzzle and complete it: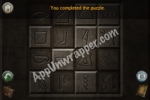 26. Now you get two more names of books: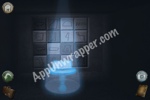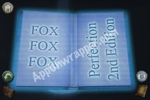 27. Go back to the room where you found the book and put on the glasses. Match the zodiac symbols to the background colors of the symbols you found, and you'll get the names of two more books: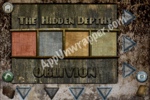 28. Go back to the library and push in all the names of the books you found to open the exit: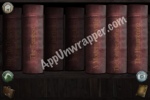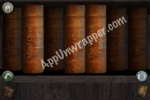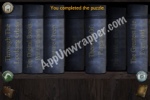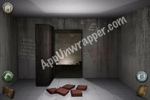 Chapter 3:
1. Go down and then take the elevator up. Follow the path to get out.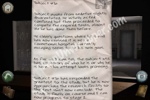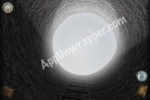 Congratulations! You made it through Episode 1!
Click here for the walkthrough for Forever Lost: Episode 2!
Also, check out the new games by the same developers, Ferris Mueller's Day Off and Cabin Escape: Alice's Story.
Looking for my Forever Lost Episode 3 walkthrough?
If you liked this game, try these other escape games and adventure games. You might also like Adventure Escape Murder Manor.
Also, make sure to check out my little preview and teaser for Forever Lost Episode 3!
***
Note: Sometimes a promo code is provided for a game, but it does not affect the review in any way. At AppUnwrapper, we strive to provide reviews of the utmost quality.

Check out my recommended list for other games you might like.

If you like what you see on AppUnwrapper.com, please consider supporting the site through Patreon. Every little bit helps and is greatly appreciated. You can read more about it here. And as always, if you like what you see, please help others find it by sharing it.

I also offer affordable testing and consulting for iOS developers.

COPYRIGHT NOTICE © AppUnwrapper 2011-2018. Unauthorized use and/or duplication of this material without express and written permission from this blog's author is strictly prohibited. Links may be used, provided that full and clear credit is given to AppUnwrapper with appropriate and specific direction to the original content.