Do Not Believe His Lies : The Unforgiving Riddle
By: theM Dev

[DKB url="https://www.appunwrapper.com/HisLies" text="Download" title="" type="" style="" color="green" width="" opennewwindow="" nofollow=""]
This will be a walkthrough for Do Not Believe His Lies : The Unforgiving Riddle. It's a work in progress, so please bear with me. Feel free to ask for help in the comments section until the walkthrough's complete. If you know the reasoning behind any of the answers I didn't explain, please share.
Walkthrough:
Looking for the answers for levels 1 – 15?
31. This whole game in a nutshell? Email the photo to yourself and it will download with blinking dots under some letters, spelling out the answer, "I LIKE YOU". (Thanks to Crazy for this.)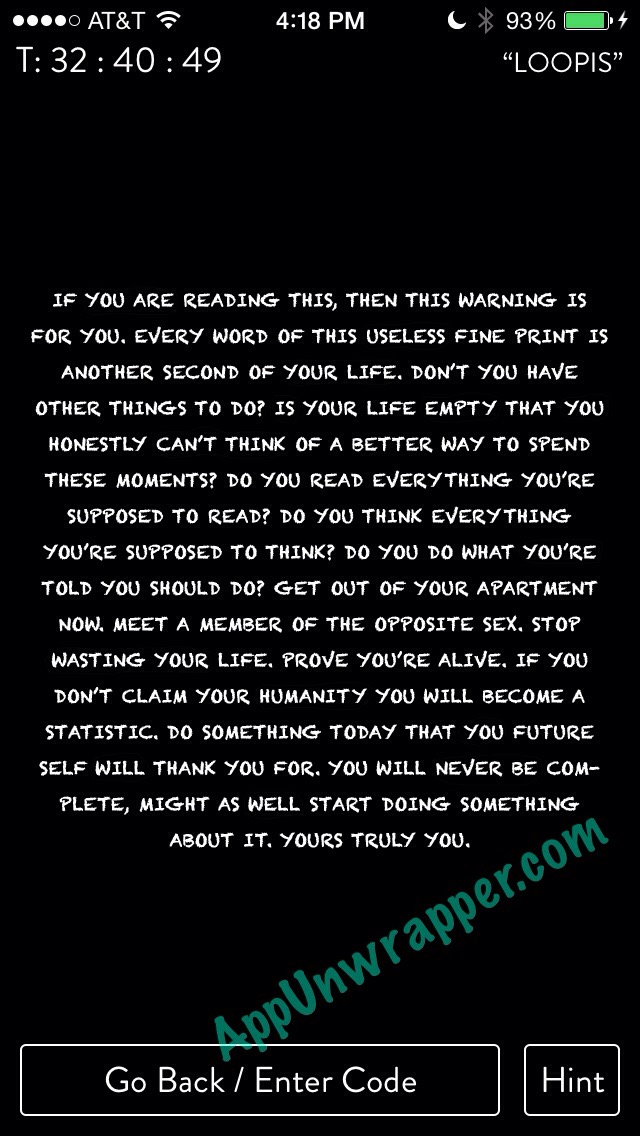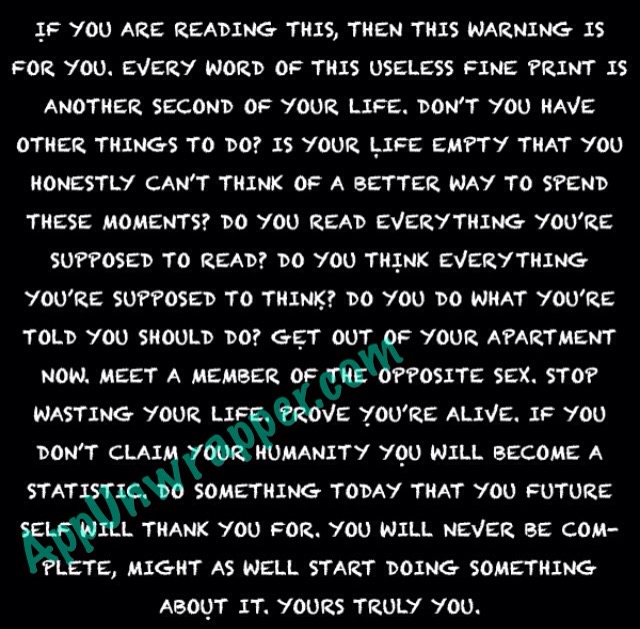 32. Apparently, this is part of a barcode. If you expand it and scan it, you should get "MORE TO COME".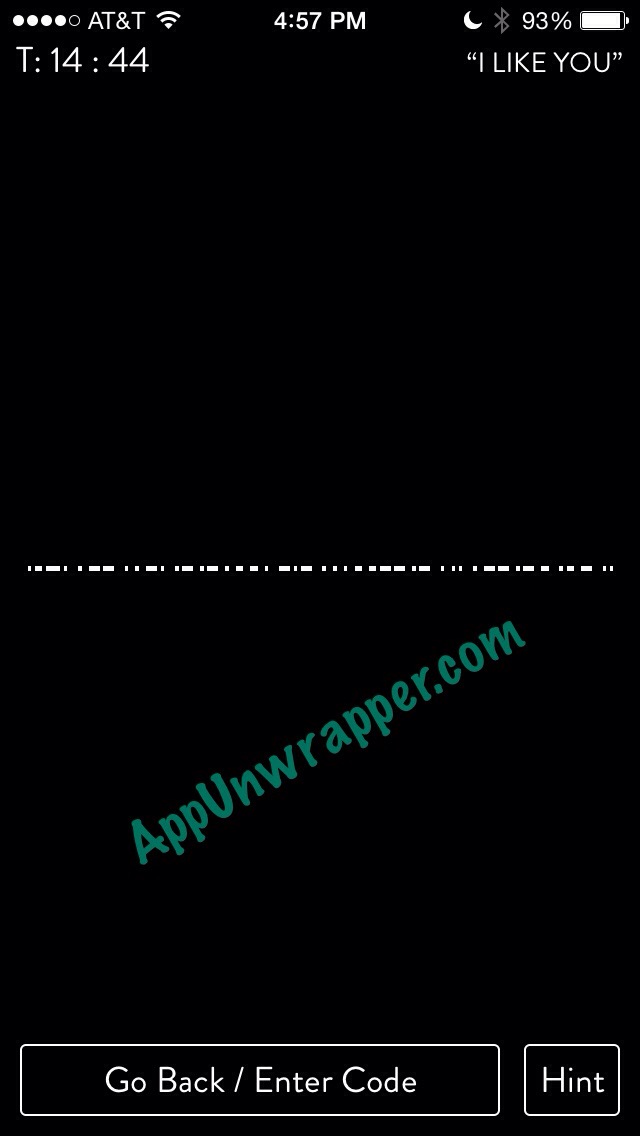 33. Might be "SHADOW PUZZLE".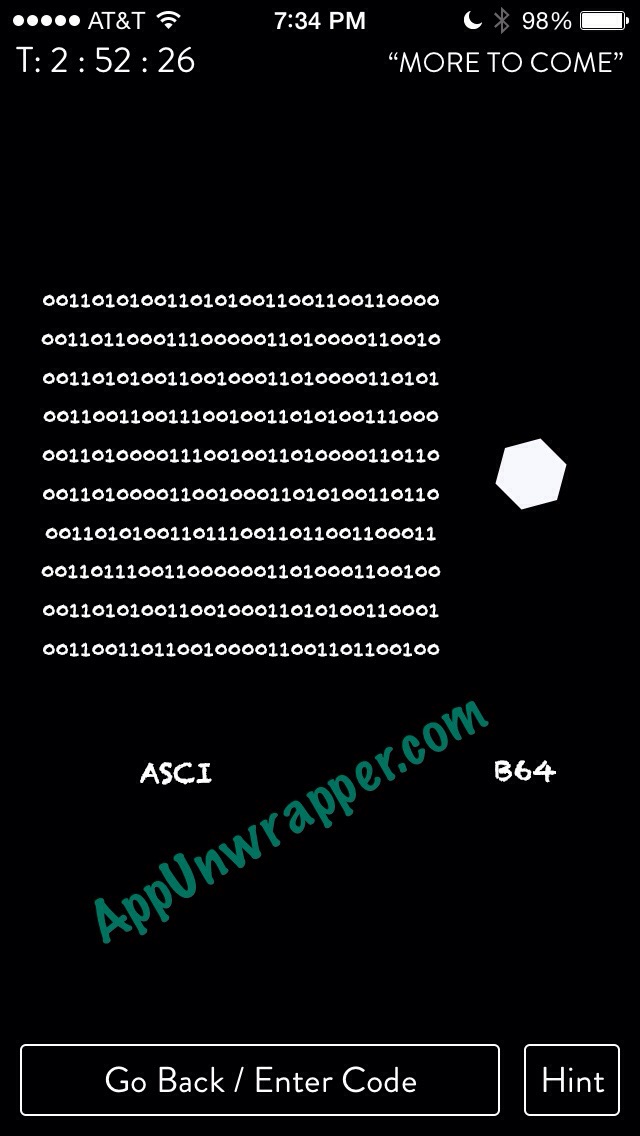 34.Share this photo on Twitter and it will give you the answer "THE WRONG WAY".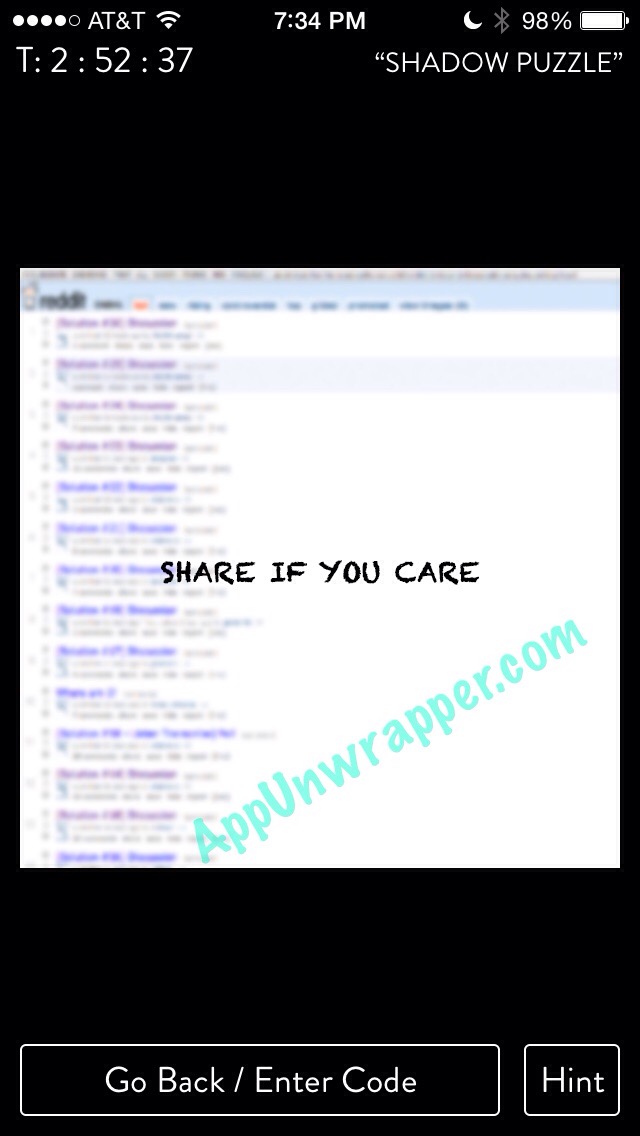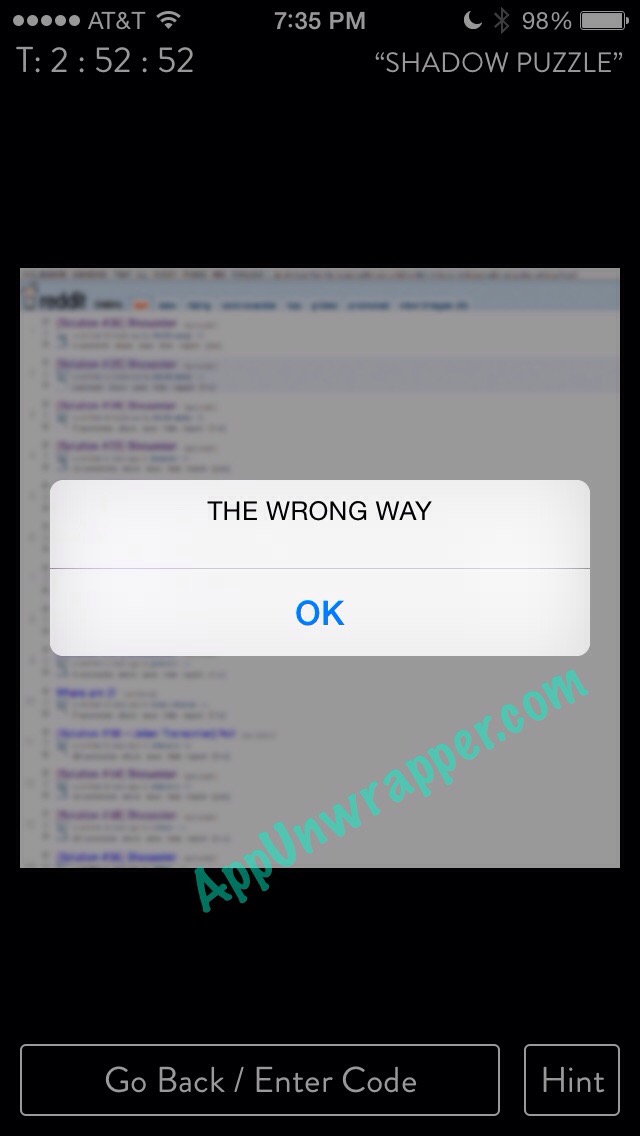 35. 4 main colors? I found a red dot and a blue/purple dot and a lighter pink dot. Not sure why, but the answer is "ac00ac7000ace800e7ac0055". (This might be wrong.)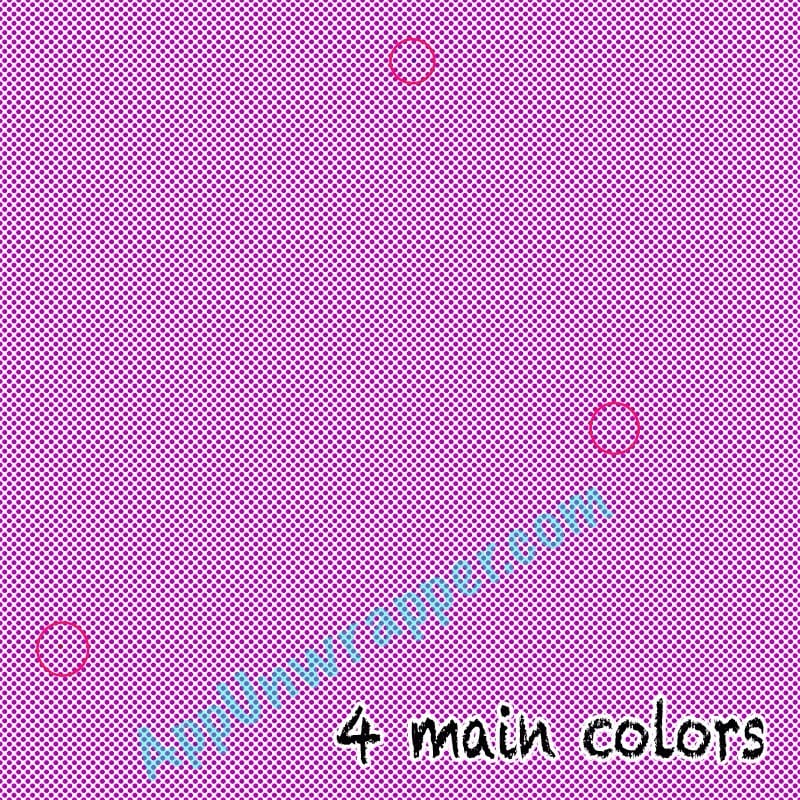 36. If you take a Quick Look at it, you get a message. The answer is "SHEPARD".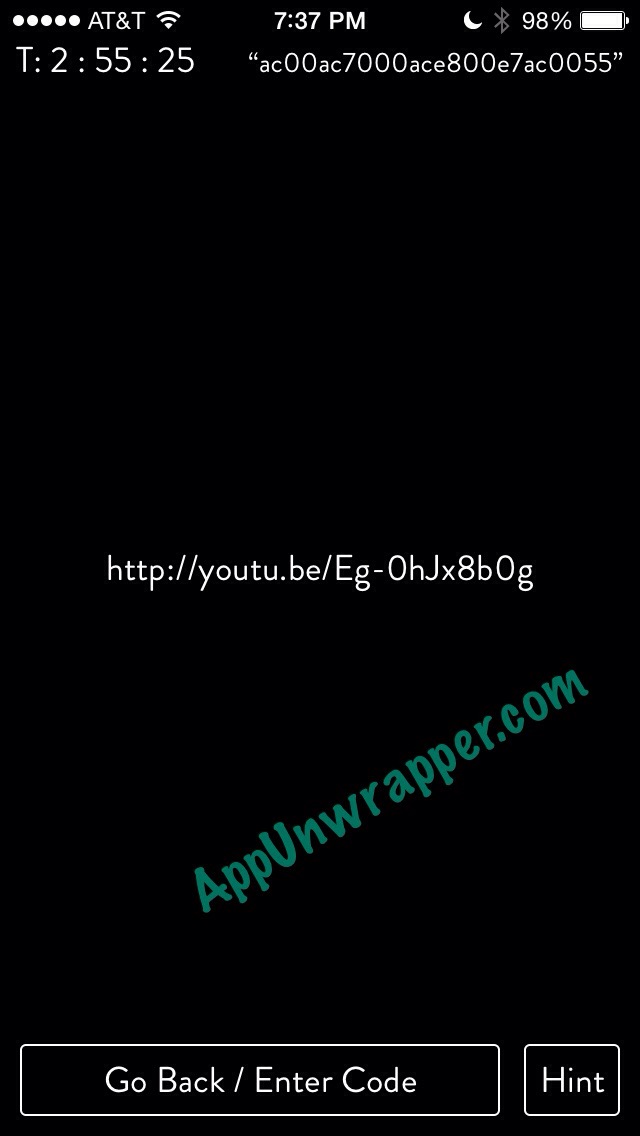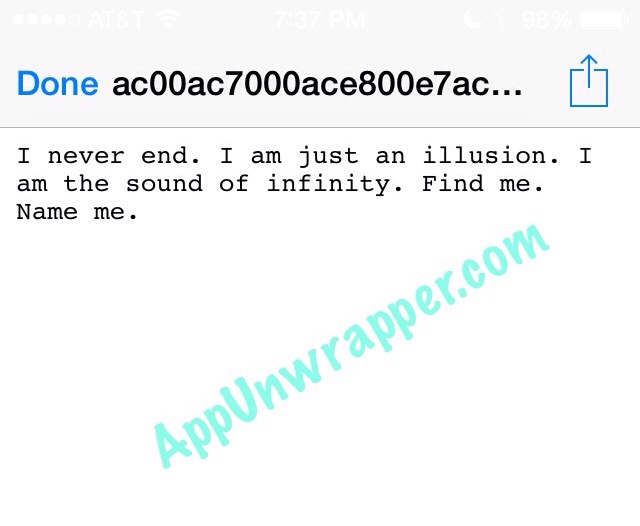 37. LegendaryForwards was right all along? There's someone who goes by the name LegendaryForwards on reddit. Is it referring to him? The answer seems to be "IT IS ALL IN VAIN MY LORD". (This might be wrong.)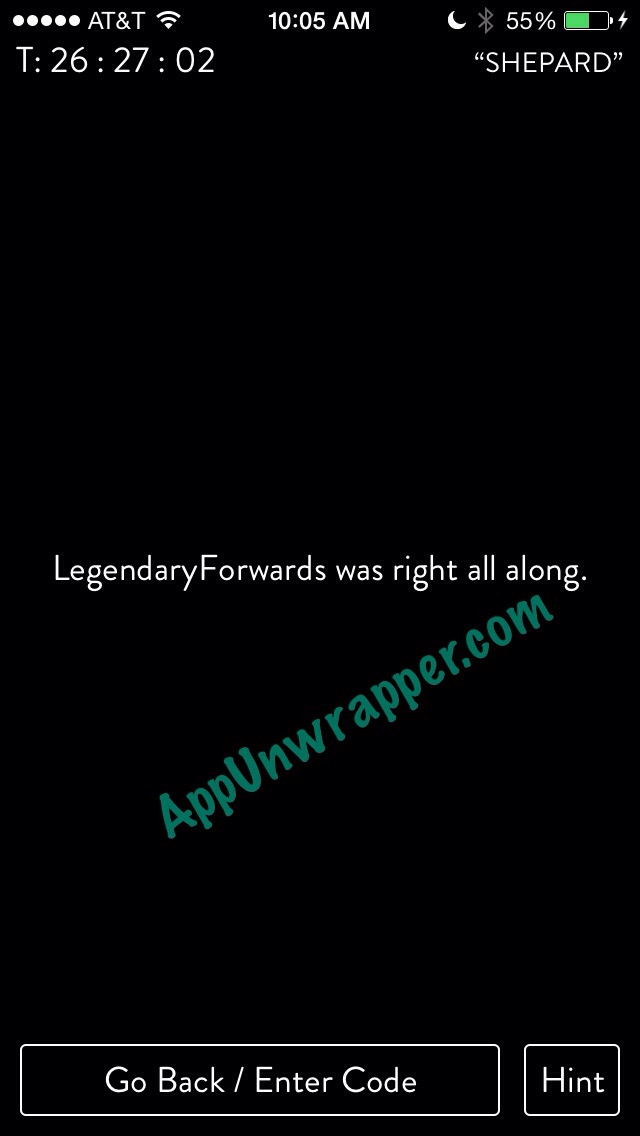 38. Pridie Kalendas Ianvarias MMXV means the last day before January 2015. Thanks to ipie4fun for the answer: "I changed the date on my phone to the Monday in two weeks and the time to 2:00 AM. The hint button was there, and had the code, "I HAVE SUFFERED ENOUGH". That's the answer. 🙂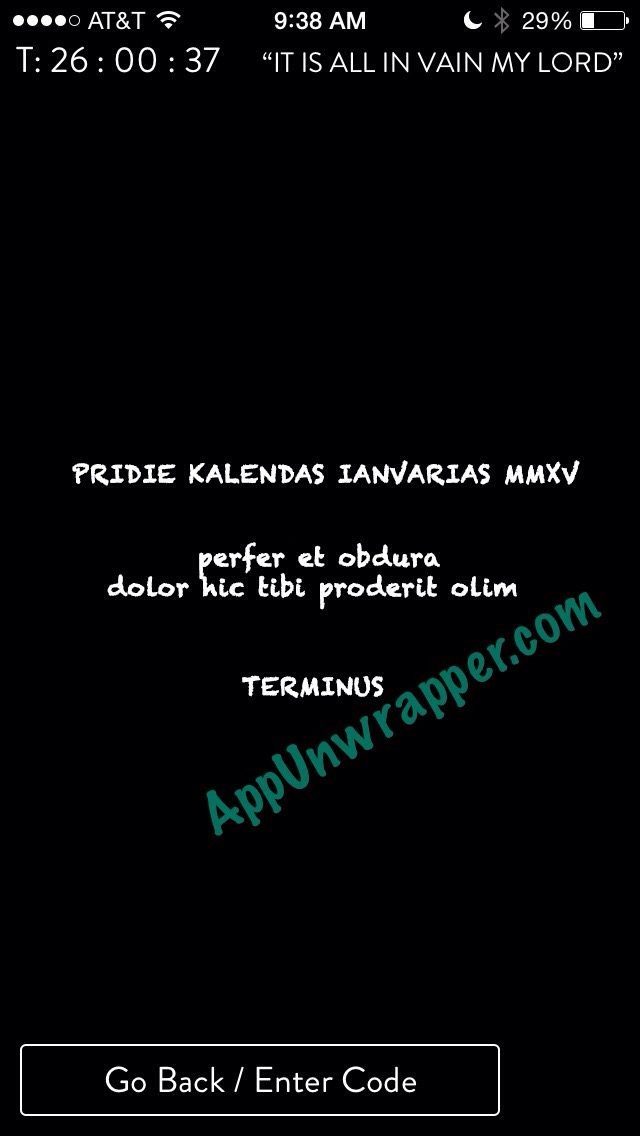 39. "WE AWAIT YOU AT THE END"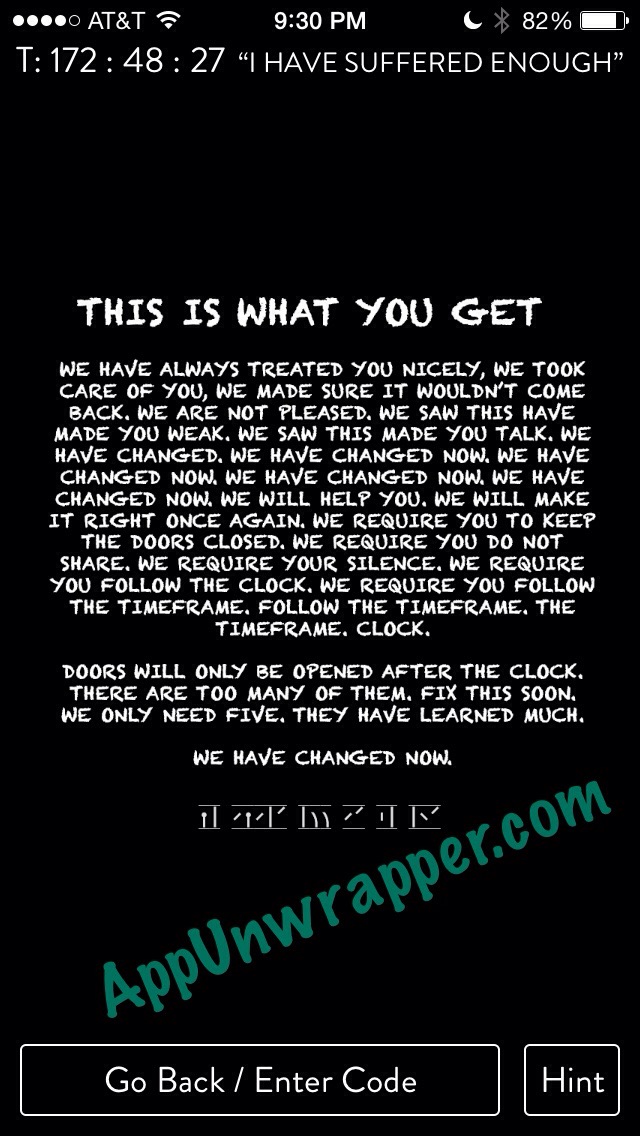 40. "OPEN DOOR AT NIGHT"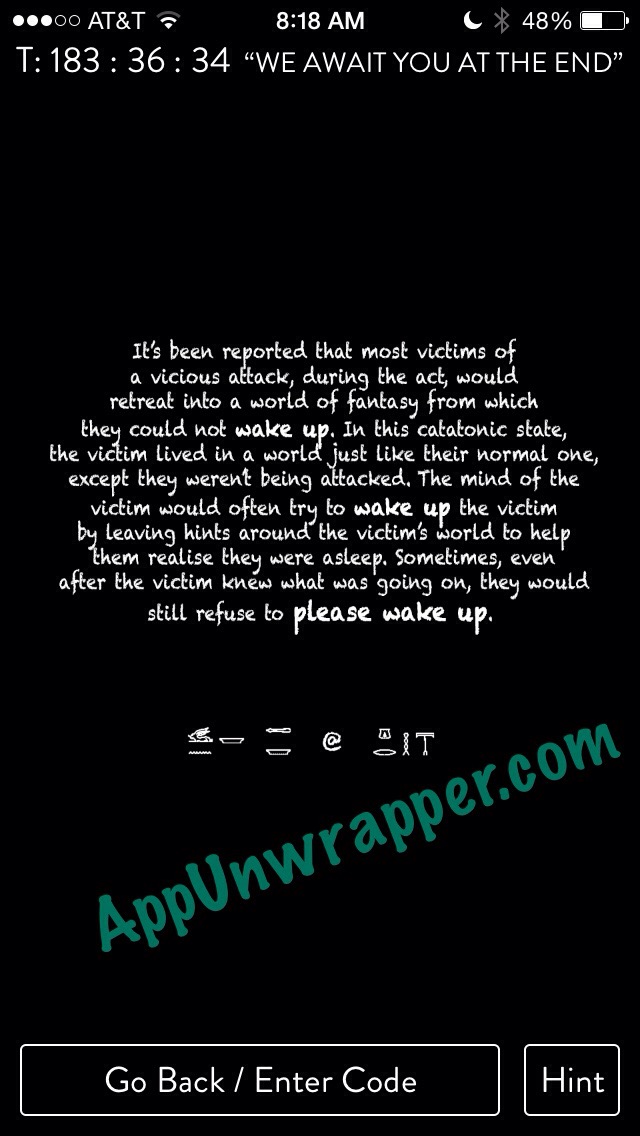 41. If you do a Quick Look, it gives you a url. If you go to the ustream link, there's a live stream of a clock ticking. Not sure why, but the answer is "THE TELL TALE HEART". (I got a different photo for this one when I entered "OPEN DOOR AT NIGHT" while it was actually dark outside by me. It says "Story of My World".)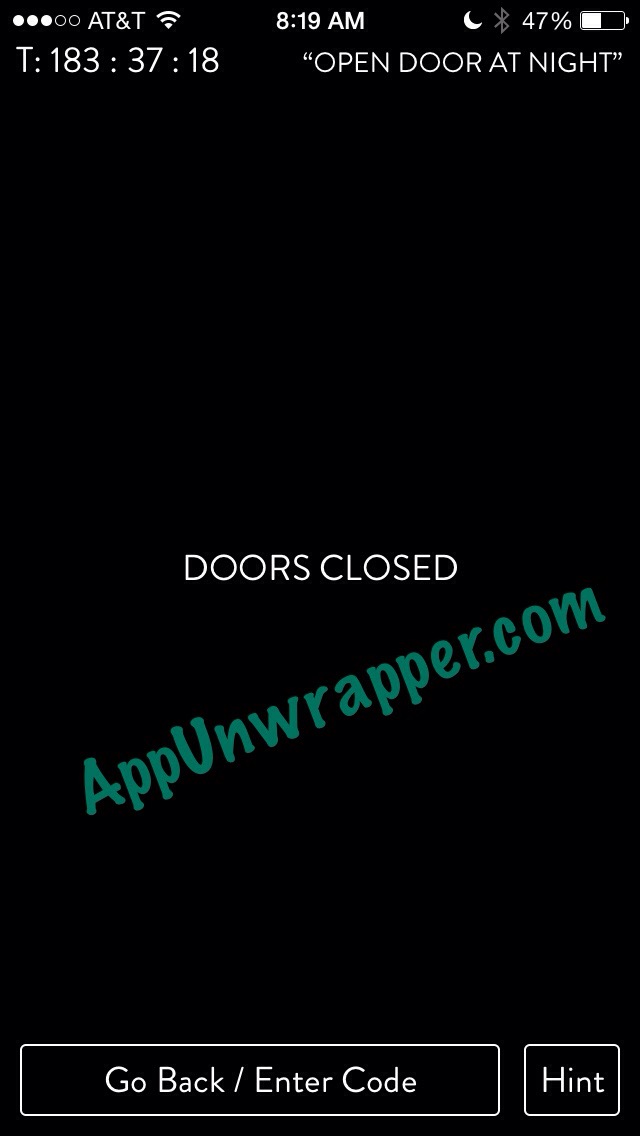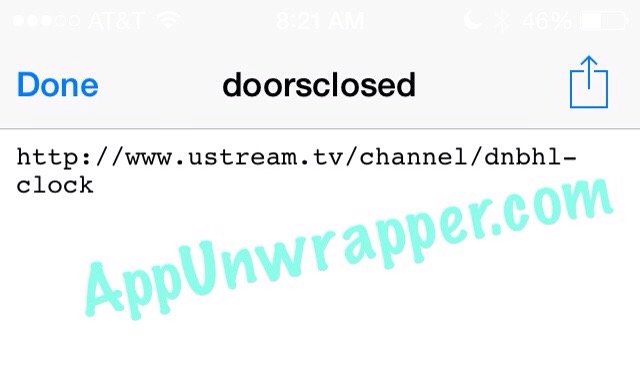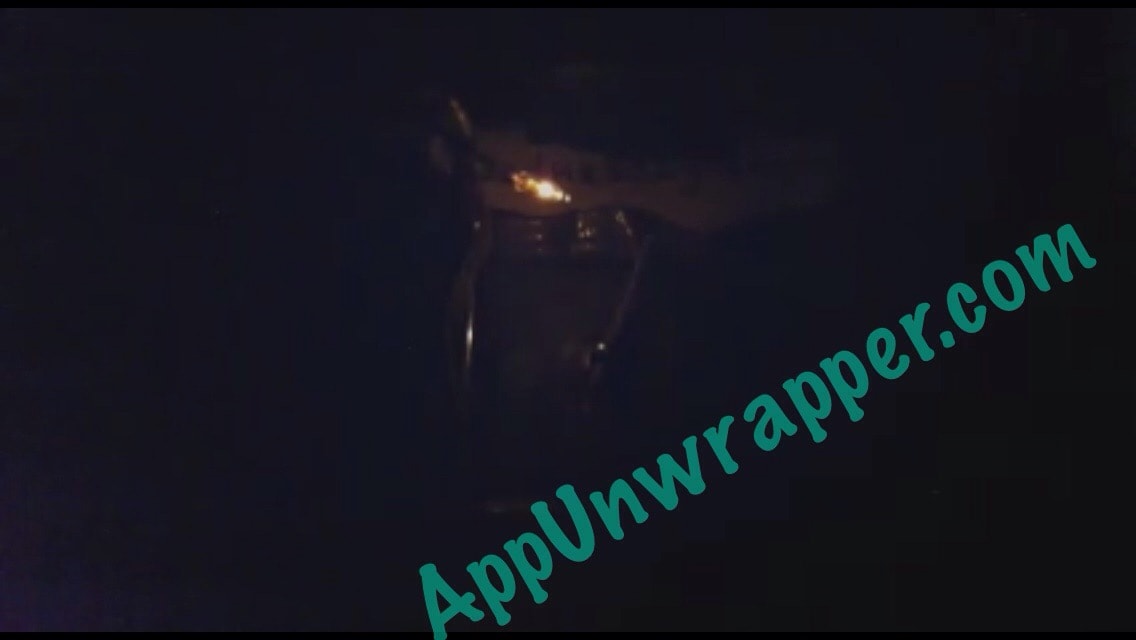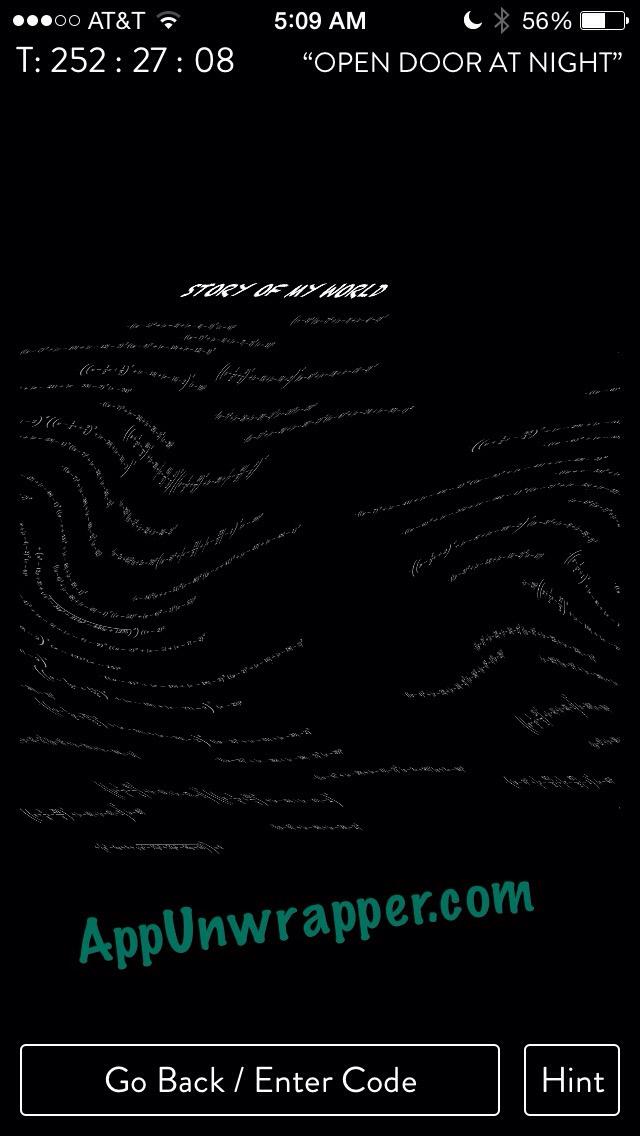 42. You need to enter the answer at the right time to get the clue.The answer is "MY MIND IS TUMOR HELP ME FIND IT".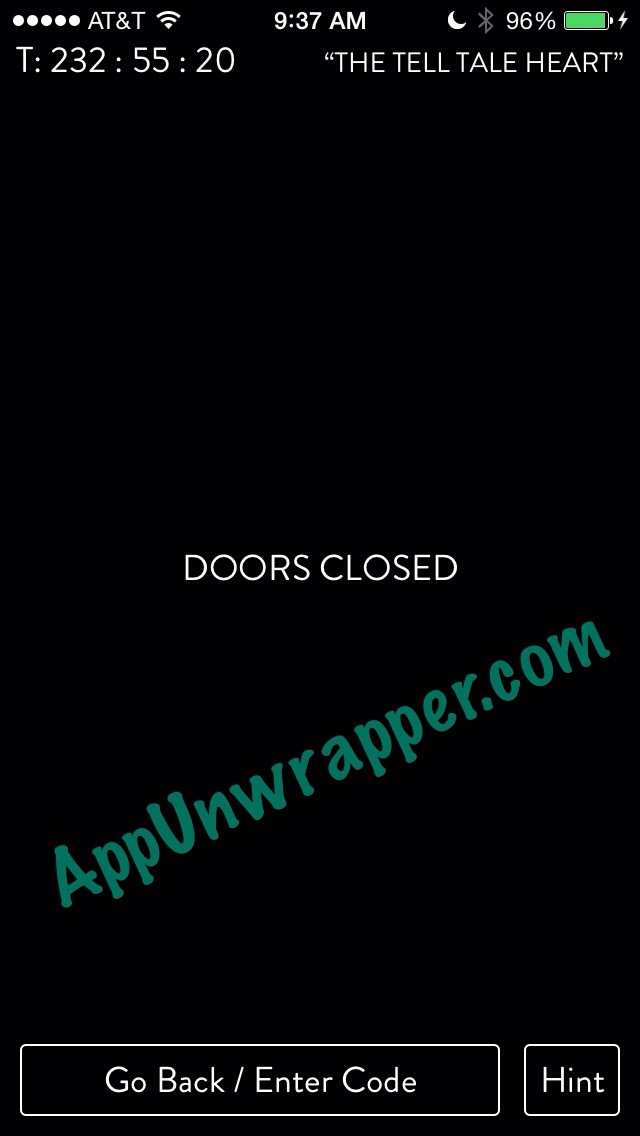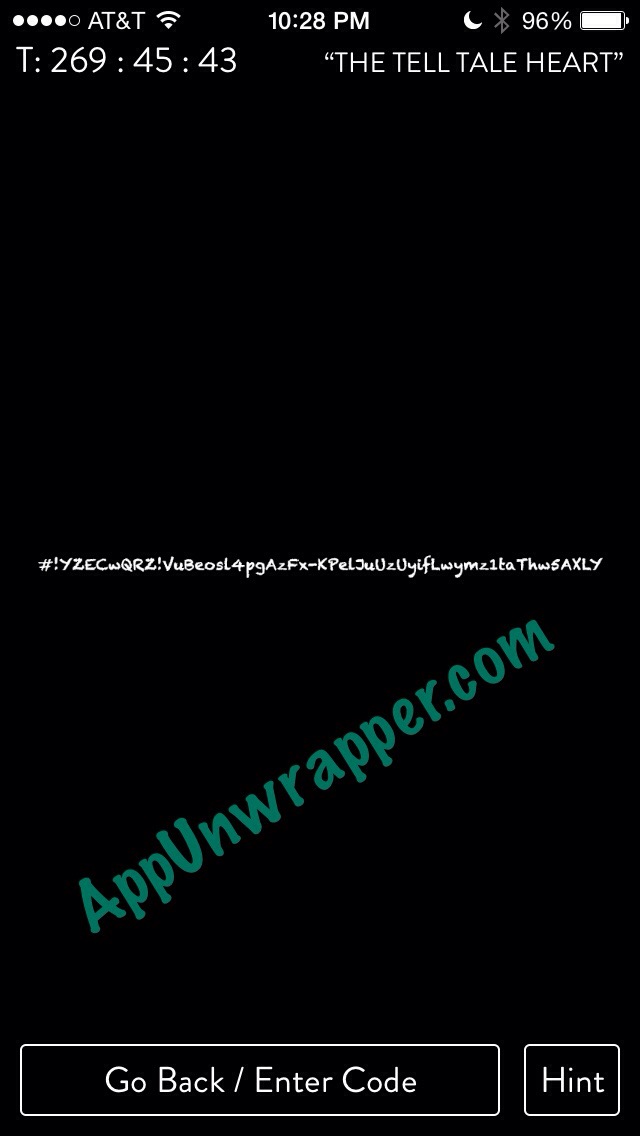 43. "THE RECESSION OF MY MIND"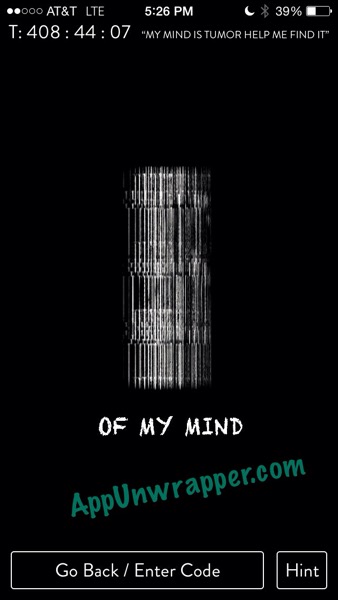 44. "FIVE DREAMS"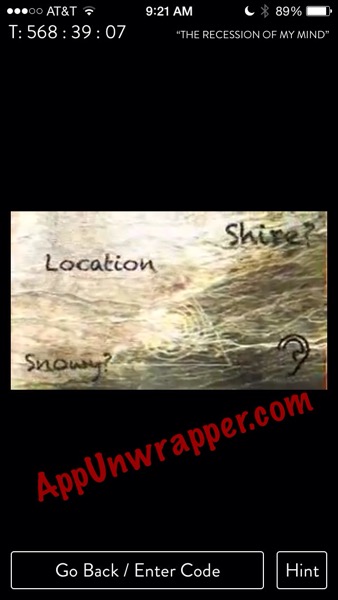 45. "ONE ANGEL"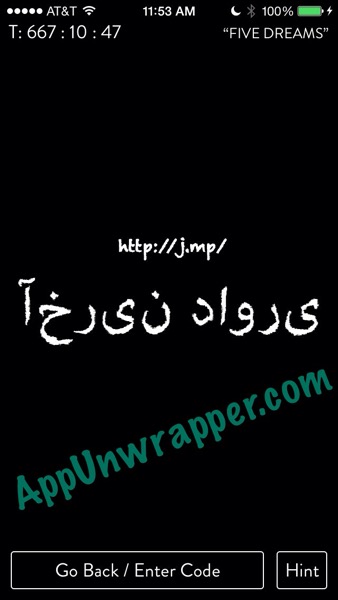 You might also like The Trace, REBUS – Absurd Logic Game and Adventure Escape: Murder Manor.
***
Note: Sometimes a promo code is provided for a game, but it does not affect the review in any way. At AppUnwrapper, we strive to provide reviews of the utmost quality.

Check out my recommended list for other games you might like.

If you like what you see on AppUnwrapper.com, please consider supporting the site through Patreon. Every little bit helps and is greatly appreciated. You can read more about it here. And as always, if you like what you see, please help others find it by sharing it.

I also offer affordable testing and consulting for iOS developers.

COPYRIGHT NOTICE © AppUnwrapper 2011-2020. Unauthorized use and/or duplication of this material without express and written permission from this blog's author is strictly prohibited. Links may be used, provided that full and clear credit is given to AppUnwrapper with appropriate and specific direction to the original content.