Cube Escape: Seasons
By: LoyaltyGame B.V. (Rusty Lake)

This is a complete step-by-step walkthrough guide with hints, tips, solutions and answers for the first Rusty Lake game, Cube Escape: Seasons. Feel free to ask for extra help in the comments section.
Walkthrough:
Spring 1964:
1. Open the first and third drawers of the dresser to get the matches and spoon.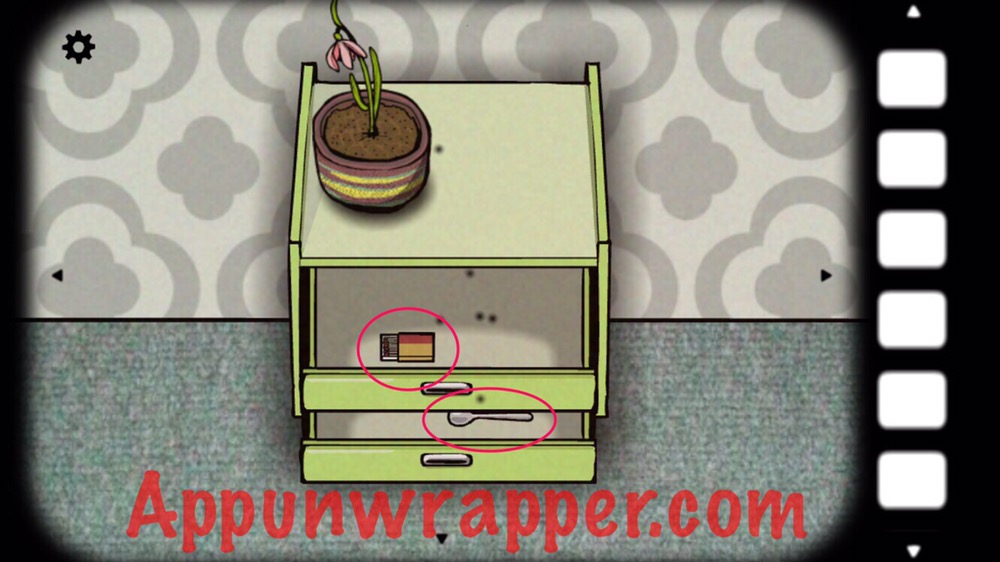 2. Turn right. Tap the window twice to open the curtains. Tap the lower left part of the window to make a photo piece appear. Take it.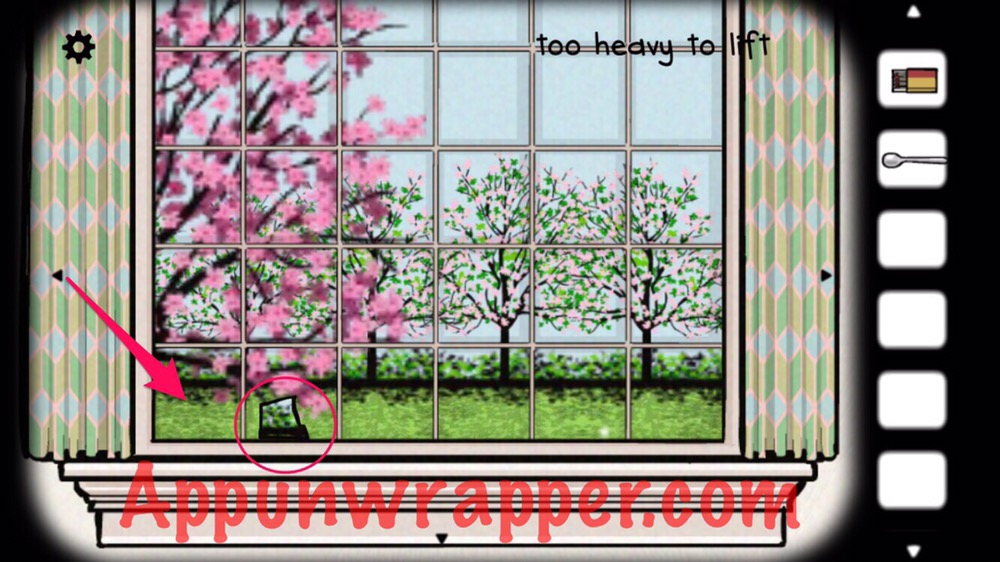 3. Go back and turn on the light switch to the left of the window. Look up at the light using the up arrow and take another photo piece.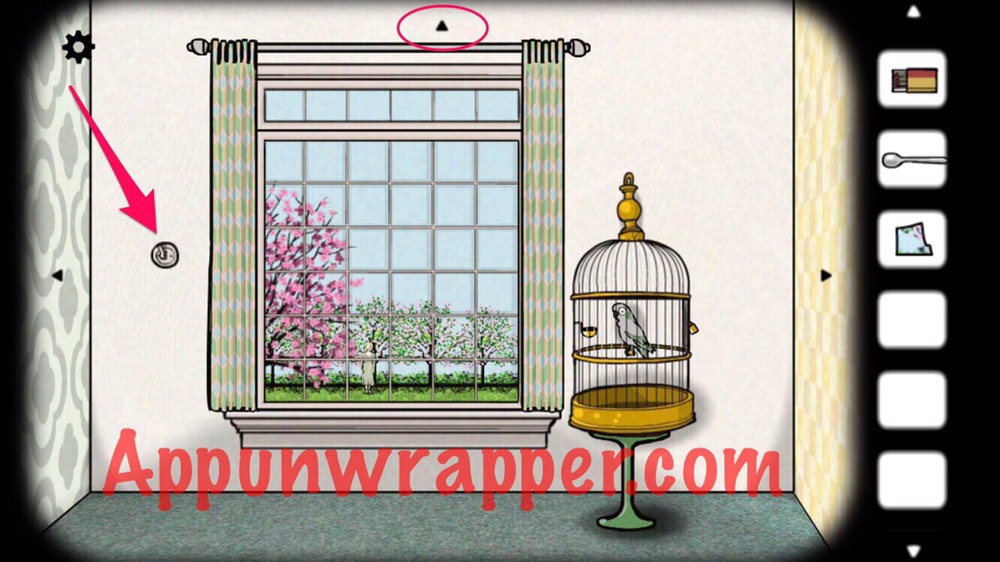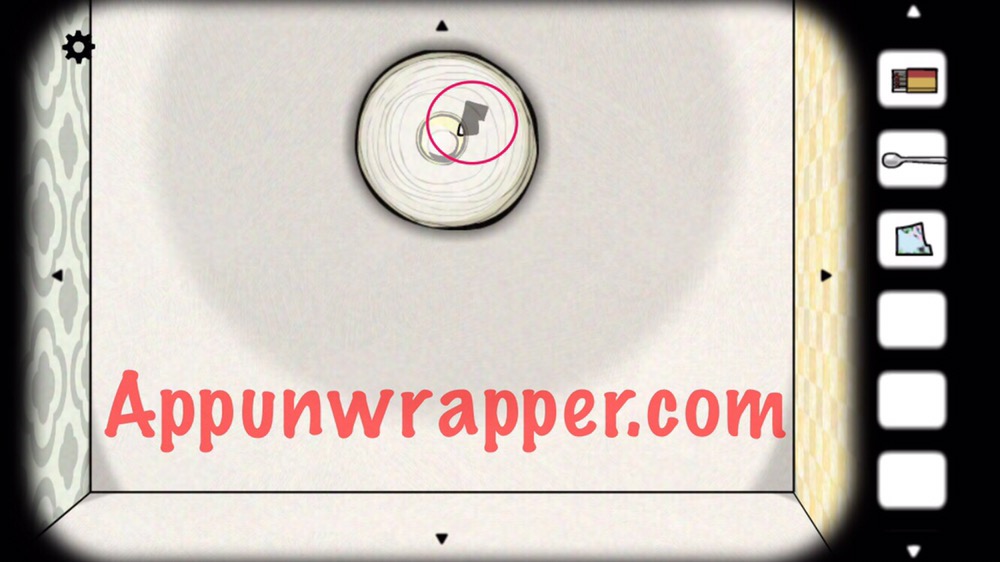 4. Turn right to the kitchen. Open the cabinets under the sink and take the empty pan/pot, bird food and wooden log.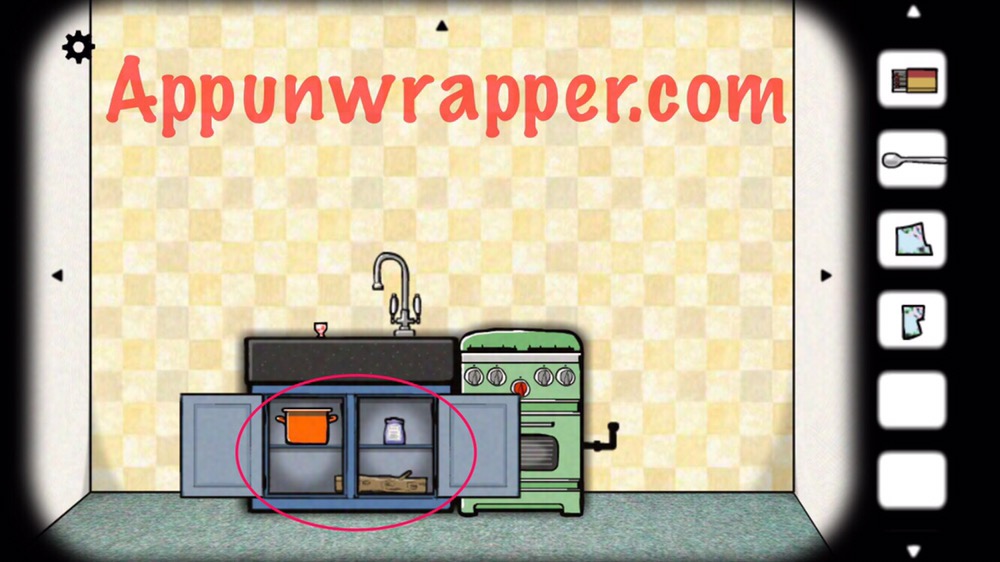 5. Go back left and feed the bird food to the parrot. Tap on him a food times and he'll lay a black egg for you.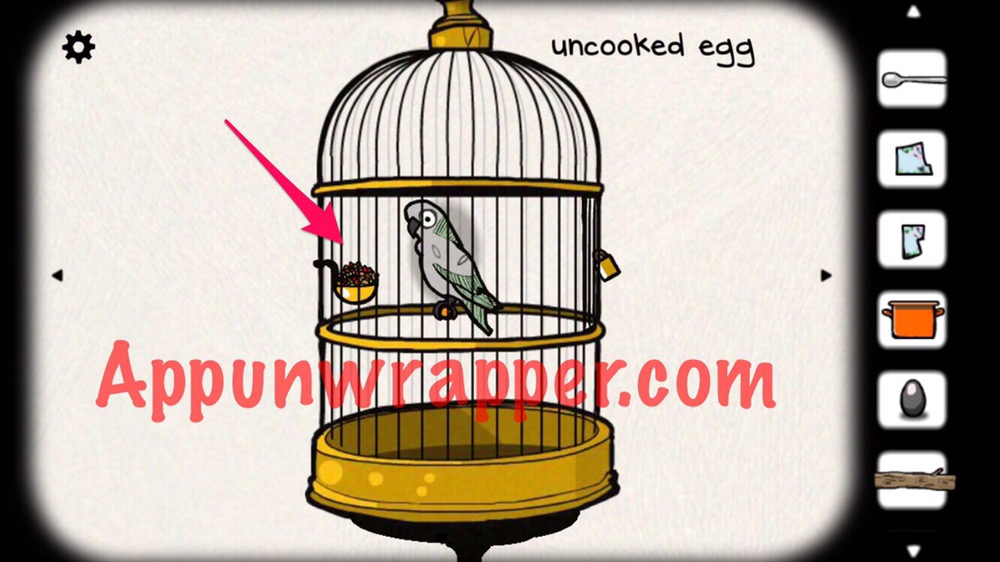 6. Go right again to the kitchen. Put the empty pot/pan under the faucet and turn on the water. Take the pot full of water and place it on the stove. Turn on the gas and then light it using the matches. Last, drop the uncooked egg into the pot to cook it. Take it when it's cooked. Also, take the pot back.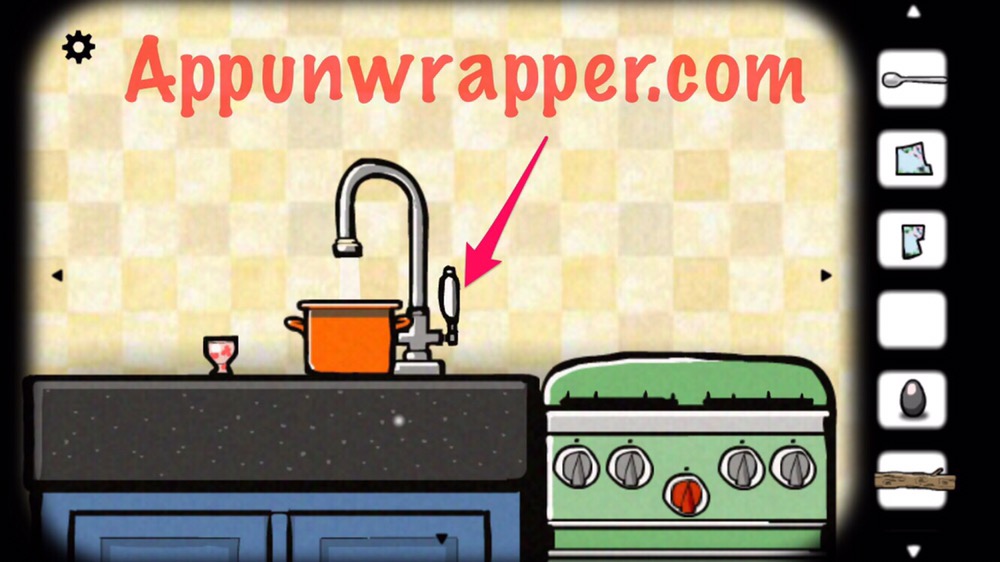 7. Place the cooked egg in the holder on the counter. Use the spoon to break it, then take the black cube.
8. Go right. Zoom in on the radio and take the photo piece that's sticking out from behind it.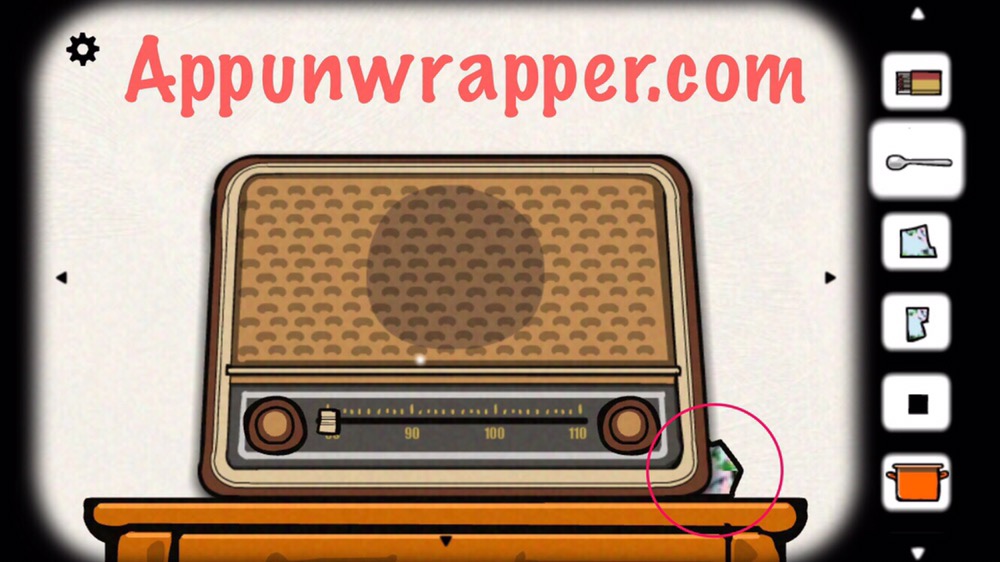 9. Place the wooden log in the fireplace and use the matches to light the fire. Use the matches to light the candle.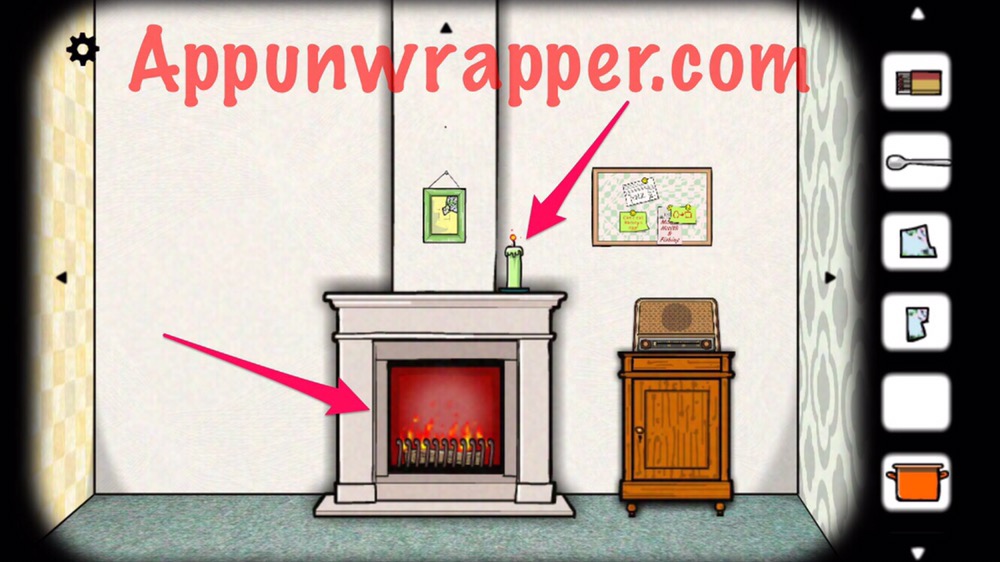 10. Place black cube in the hole above the fireplace. Put all four photo pieces in the picture frame. Then move the photo over the black box. Tap the picture to complete the Spring section.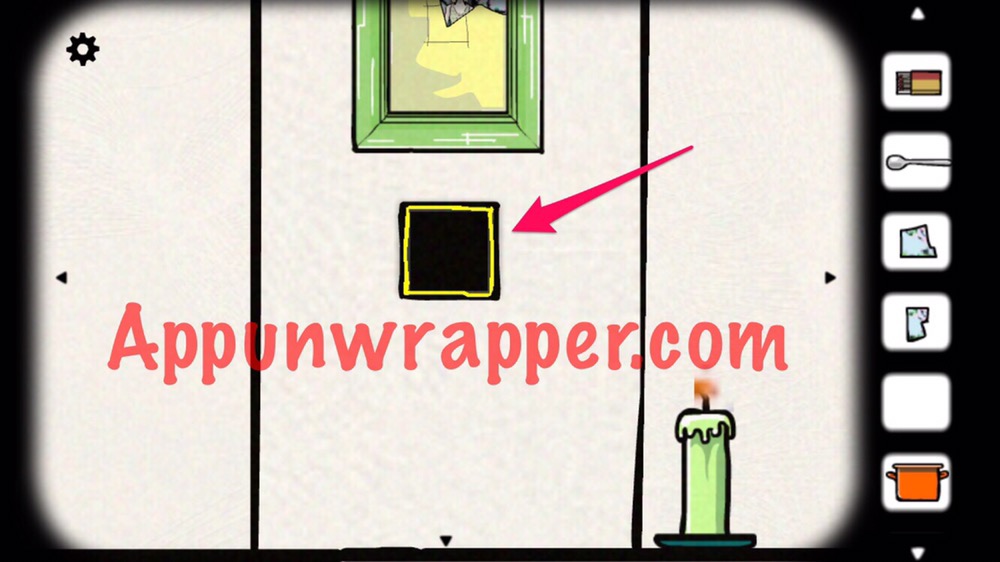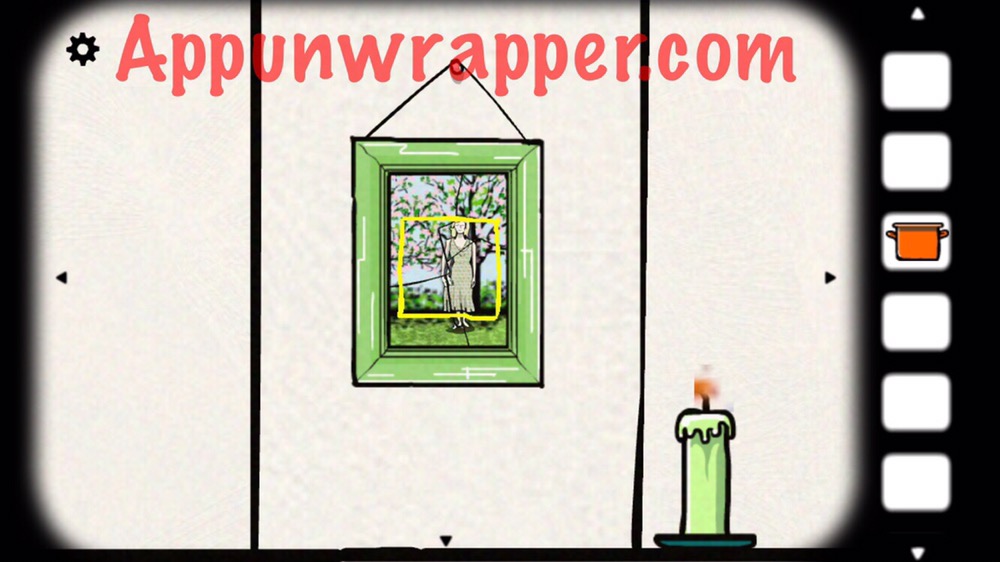 Click on the little numbers below to continue to the Summer walkthrough or click here.