Teen Titans GO Figure! (Teeny Titans 2)
By: Cartoon Network
I had a lot of fun playing the original Teeny Titans GO! and wrote a comprehensive walkthrough guide here. Well, now the sequel is out, called Teen Titans GO! Figure! (Get it?) So once again, I'll be helping you complete all the difficult missions and find all the hidden items. If there's anything else you need help with, just ask in the comments section, or offer your own tips.
Tips and Tricks:
– First off, the game has a lot in common with the original, so I recommend reading this guide if you haven't played it before.
– This game feels harder than the original, unless I rushed through things too quickly. But the first tournament I came across felt way too hard for me. Perhaps spend time in Jump City leveling up your figs before trying the first tournament or moving on to Metropolis or Gotham City.
– Pay attention to sparkling spots on the map. They usually give you either a nice chunk of change or a figure.
– The Riddler's shop is basically full of loot boxes. There were no in-app purchases (IAPs) in the original game, but now you can buy eggs that are filled with random figures, and other items.
– You can now paint your figs different colors, but they require Rainbow Coins. Some are found just by playing, but you can buy them, too.
– Look for purple stars around the map to get side missions. These give you extra coins and sometimes free figs, too. They also sometimes show you where your mission goals are.
– Some characters and events are only accessible at night or during the day.
– If you played the original Teeny Titans, you can get a free Hooded Hood figure in Teen Titans 2. Just have both games installed and go to Titan Tower in the first game, which will then send you to the second game. You get another special figure (Mr. Chibi) if you complete the first game. You can see more on that here.
– You can reach Aquaman's island by tapping on the sparkles in the water by the beach. Do it once every in-game day to reveal a starfish. Once you have seven, you can cross over to the island.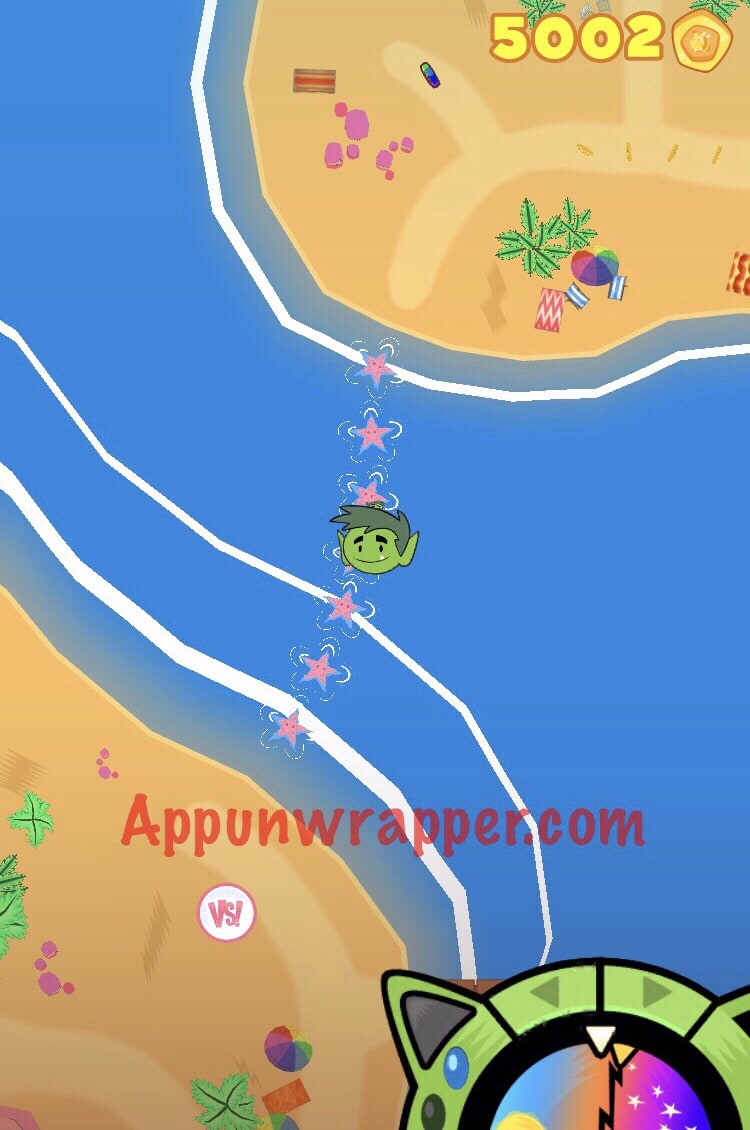 – I'll be back with more tips as I think of them!
Missions:
I'll be adding to this as I play more. But here are some missions you might need help with.
Find 10 Black Lightning Photos (Jump City)
Find 6 Easter Eggs (Metropolis)
Balloon Salesman Quest (Jump City/Gotham)
Collect 10 Teeth – You get this quest from the Tooth Fairy in Jump City, but you have to collect teeth in Gotham City. Just tap on 10 random people and extract their teeth.
Dog Mail – If you need someone to translate dog mail for you, go to the Jump City Park at night and talk to Dog Man.
Deadman's Graveyard Flower Locations (Gotham City)
Riddle Me This (from The Riddler)
Figure Locations:
I'm working on a Figure Locations guide here.
And feel free to add your own tips in the comments section.
Figure Recommendations:
I'm still collecting and trying figs, but so far my favorites are:
– Black Lightning
– Black Lightning
– Black Lightning
– Supergirl