Adventure Escape: Midnight Carnival Mystery Story
By: Haiku Games
This is a complete step-by-step walkthrough guide with hints, tips, tricks, answers and solutions for Chapter 1 of the iOS and Android game Adventure Escape: Midnight Carnival Mystery Story by Haiku Games. Feel free to ask for extra help in the comments section.
Walkthrough:
Note: Make sure to pick up the blue sparkly things as you find them. They're magic. I'm not pointing out each one, but they're pretty bright and obvious.
Chapter 1 | Chapter 2 | Chapter 3 | Chapter 4 | Chapter 5 | Chapter 6 | Chapter 7 | Chapter 8 | Chapter 9
Chapter 1, The Ticket Office:
You can also watch my video for Chapter 1 here:
1. Follow the tutorial. Pick up the grabbing tool and use it to knock down the bottle. Grab the free stars.
2. Head left to the WC (wash closet or bathroom).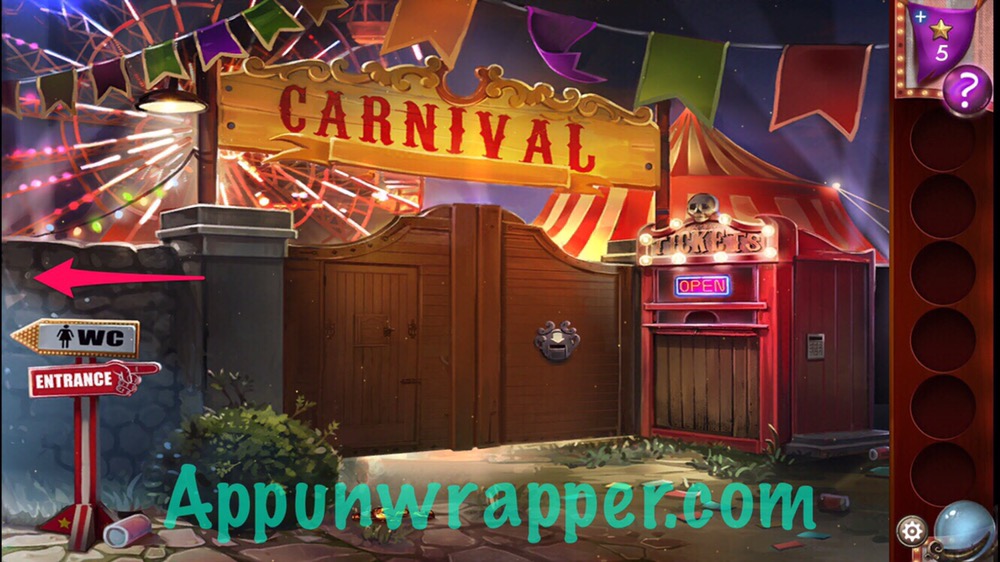 3. Jack, another detective, will ask Maya to go into the bathroom to look for his sister. First, look at the poster on the wall of Madame Zoastra. Notice the numbers 538. We'll use that soon. But first, try enter the bathroom. It's locked with a magical spell! We'll come back to it later.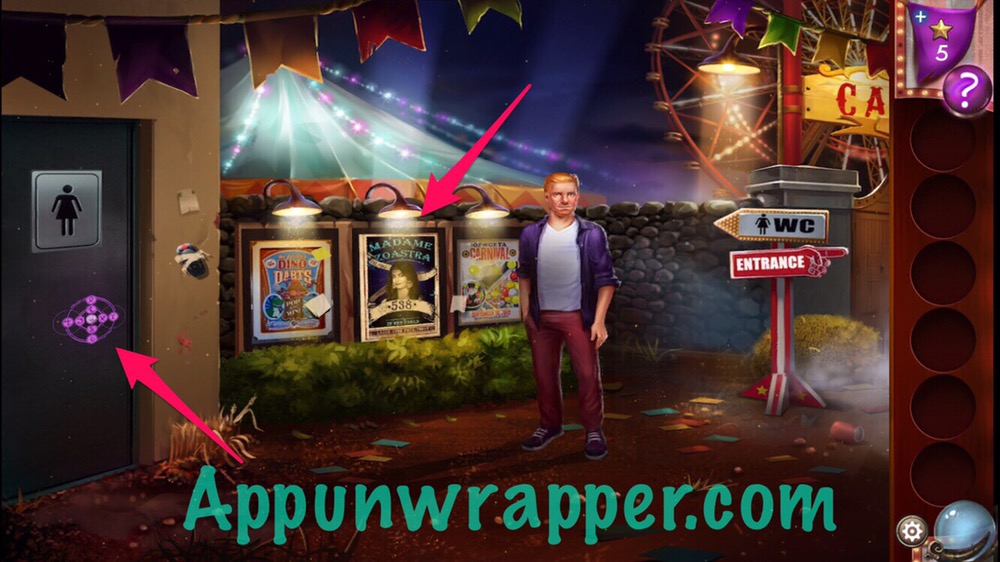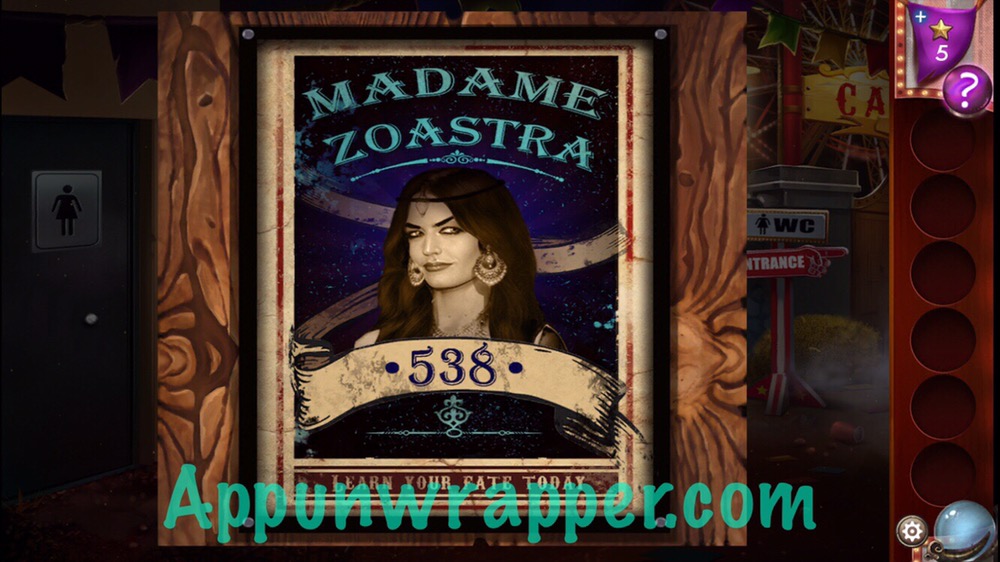 4. Go back to the entrance of the carnival and use the numbers 538 to unlock the ticket booth door. Go inside.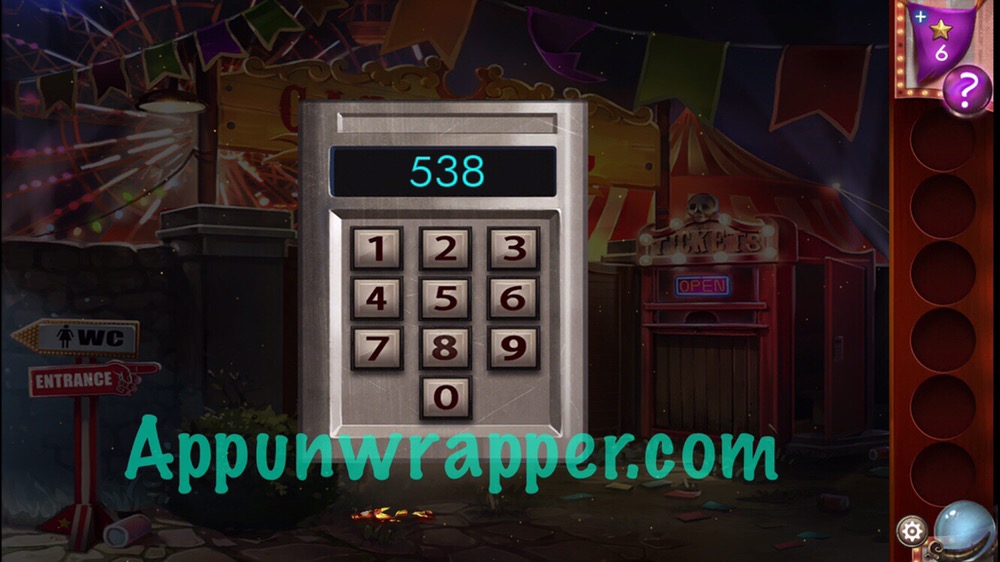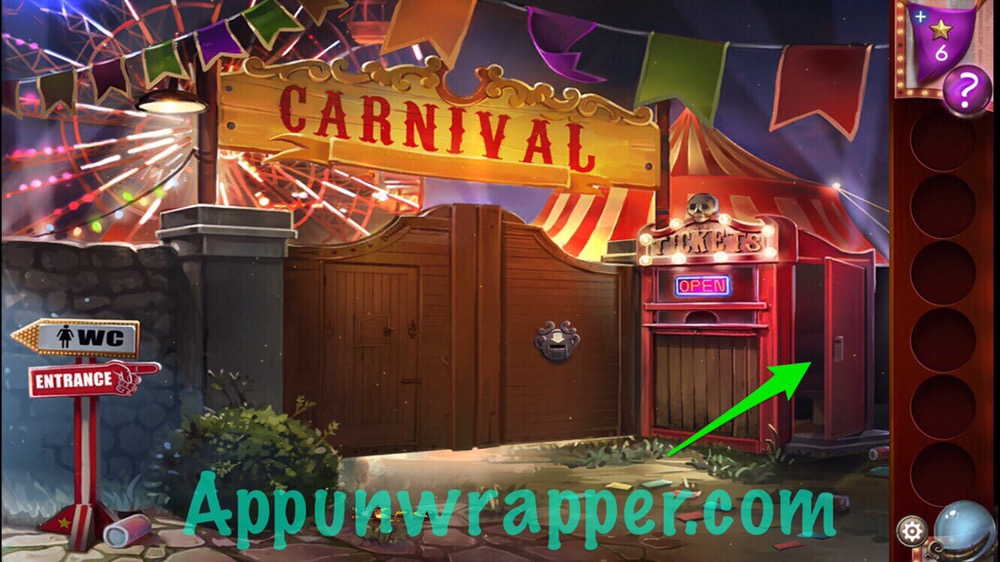 5. Take the batteries from the desk and get the shears from the drawer. There's also a box of gems that we'll have to come back to later.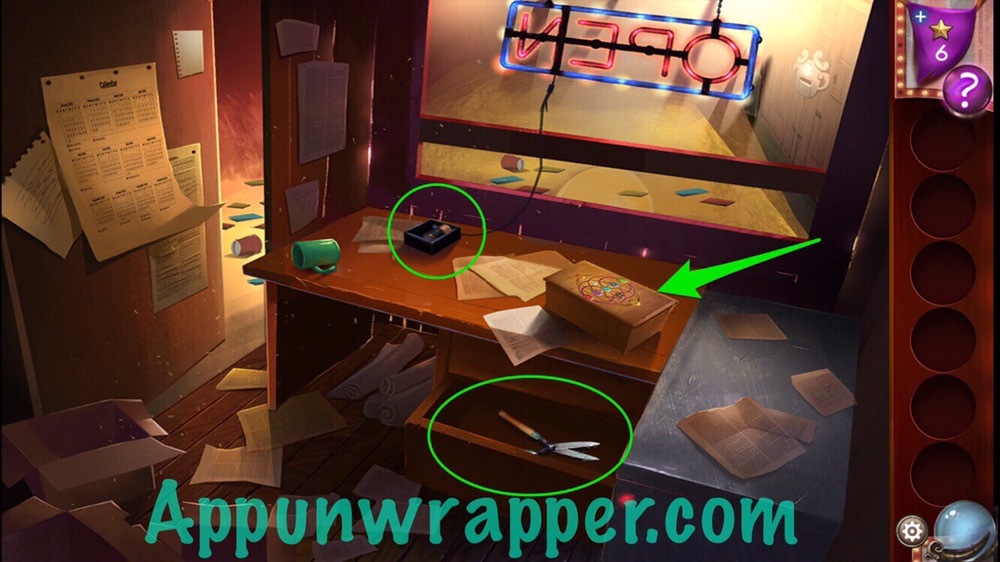 6. Leave and use the shears to cut the bush out front into a cat. Pick up the battery.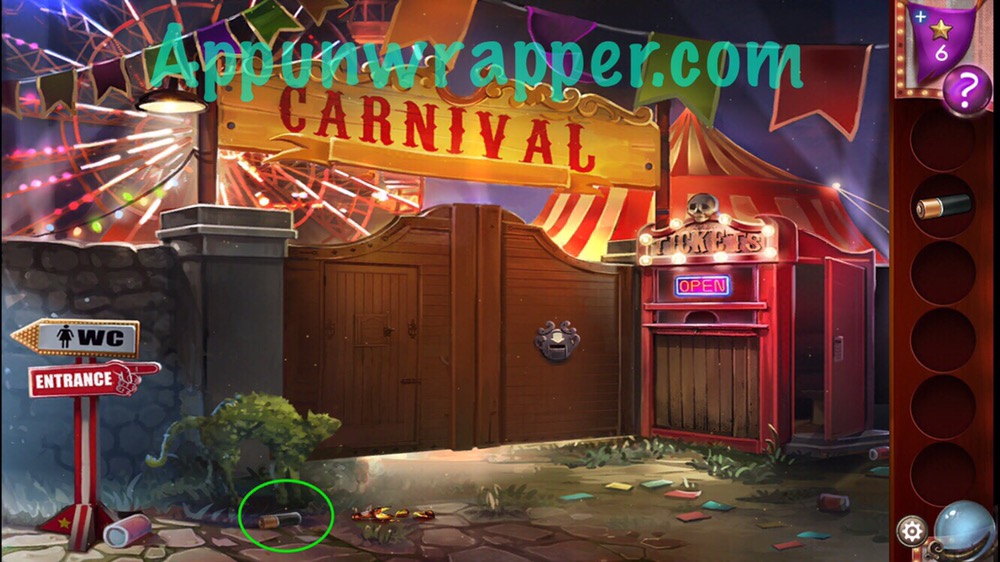 7. Go back to the bathroom. Add the batteries to the remote taped to the wall so you can use it. Then go back to the ticket booth and use the remote to unlock the chest of toys.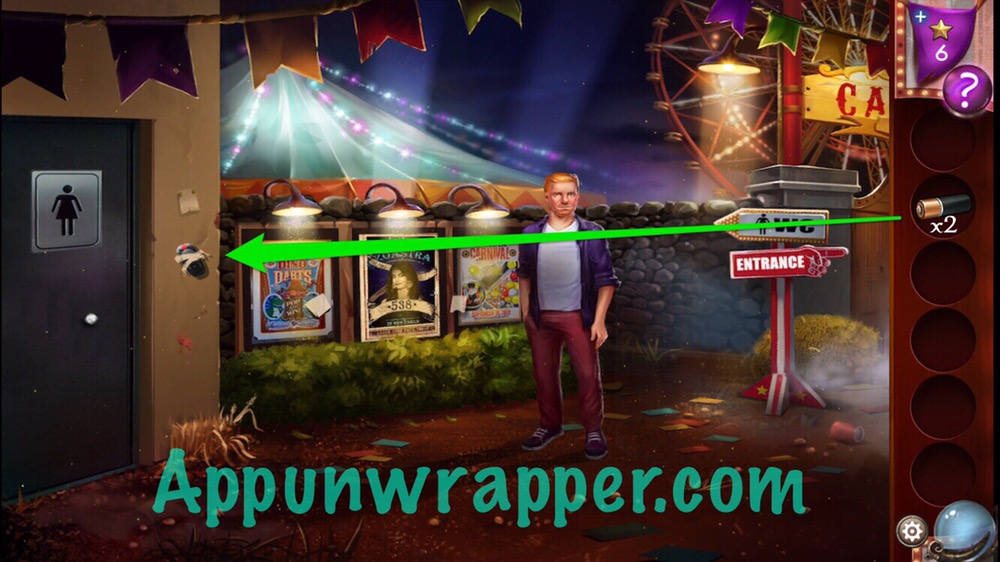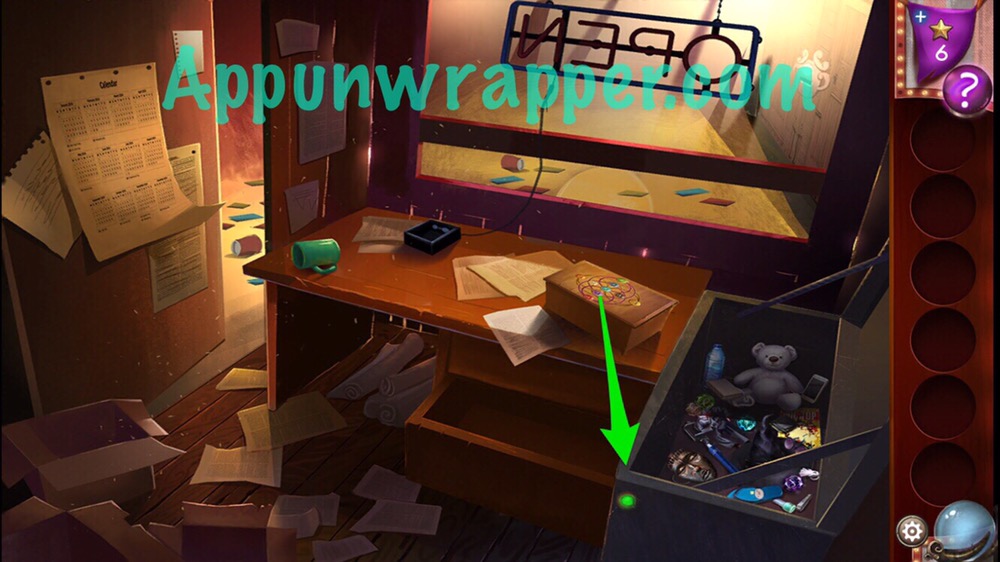 8. Go through the toys and find the three gems. Place them in the box with the others. Now you need to swap the gems around so they all match their background color. You can only swap gems with other gems that are on the same circle. Some runes will appear on the gems when you're done.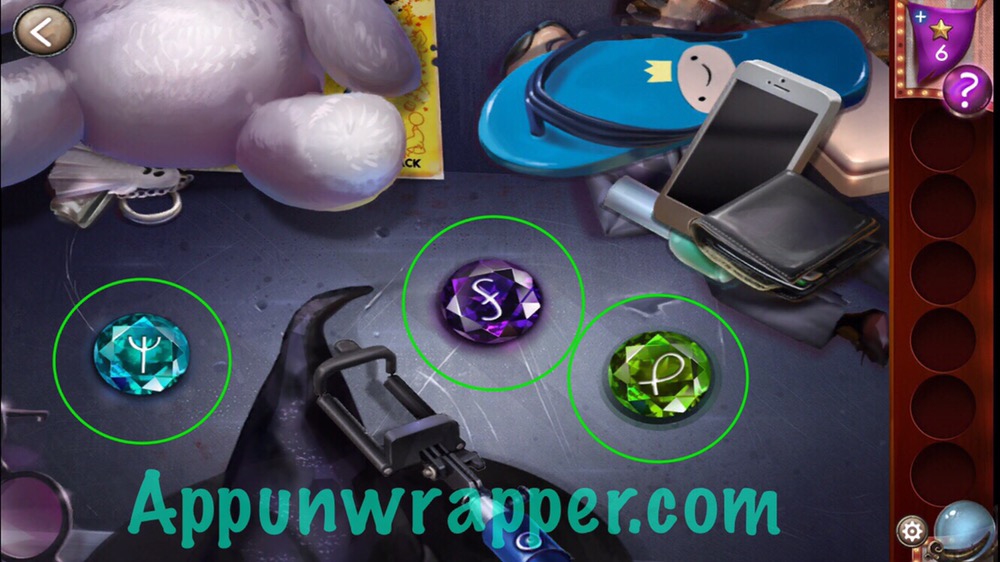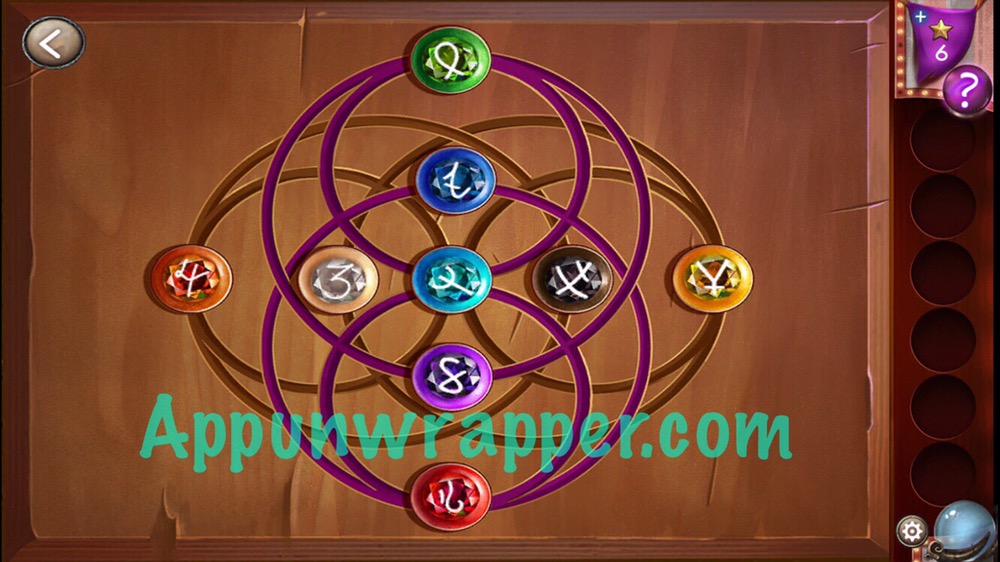 9. Go back to the bathroom door. Match the runes to the ones on the gems. Enter the bathroom.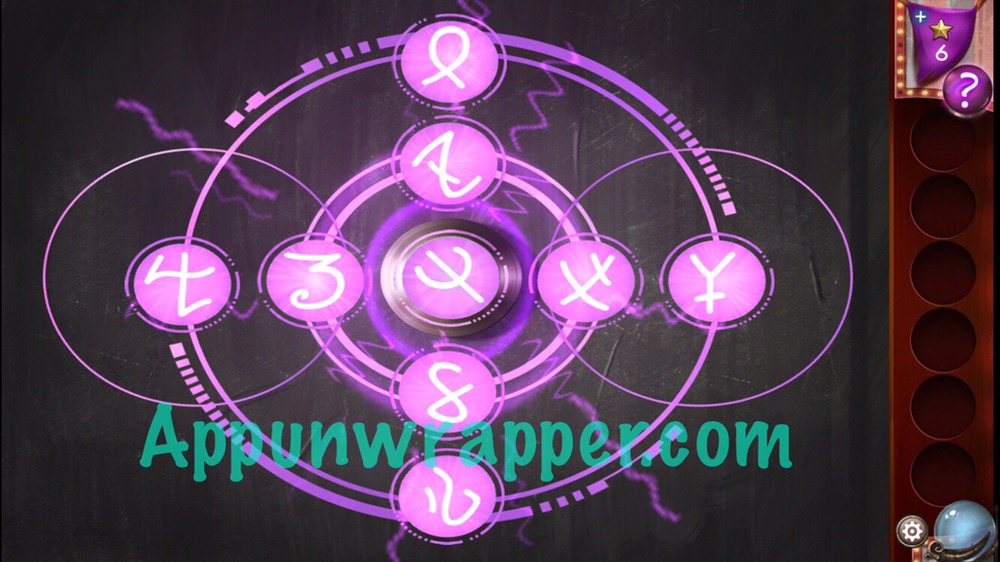 10. Some creepy dude will disappear with Jack's sister. But Jack gives you his ticket so you can enter the carnival. Put it through the slot and got through the food to complete the chapter.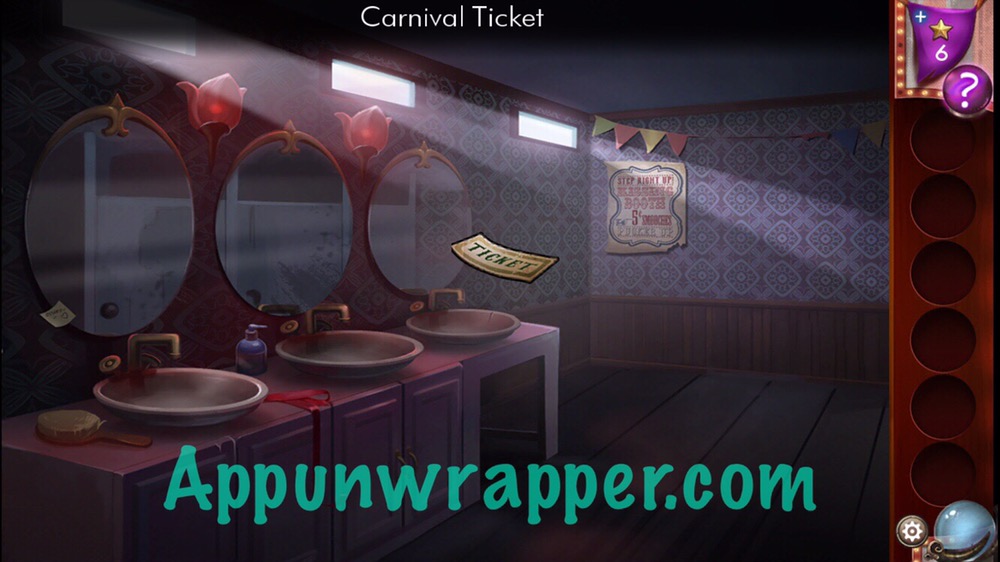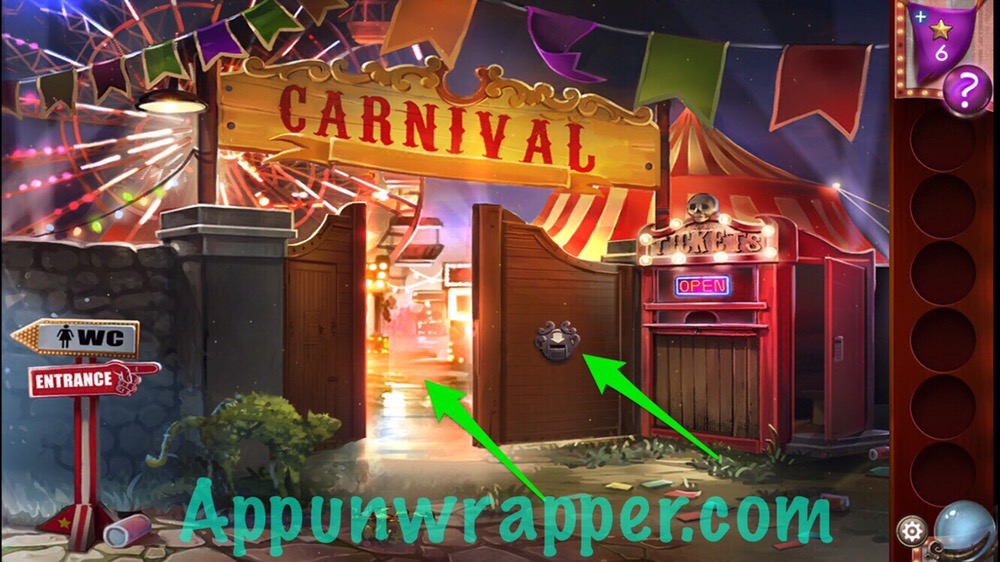 And that's the end of Chapter 1! Click here to continue to Chapter 2 or choose a chapter below.
Chapter 1 | Chapter 2 | Chapter 3 | Chapter 4 | Chapter 5 | Chapter 6 | Chapter 7 | Chapter 8 | Chapter 9