Hi everyone and welcome to another weekly roundup called My Week Unwrapped! I've been busy this week writing several reviews, some news pieces, and catching up on some walkthroughs I needed to finish. I've also been spending way too much time playing South Park: Phone Destroyer, a game I would likely not have even downloaded if not for the IP. Anyway, I have a good mix of both free and paid games to discuss this week, so pull up a chair and relax as we go over the games I've been playing.
Returner 77
I started my review for space adventure Returner 77 back when it first released a few weeks ago, but got distracted by a slew of new games. I finally sat down and finished writing my review, which you can read here.
Starman: Tale of Light
You may remember I mentioned Starman: Tale of Light last week. I had finished it but didn't have time to write a review. I managed to get it done this time, so head over here to read it. I also finished my walkthrough guide for anyone who needs help.
Subsurface Circular
I started Mike Bithell's narrative robot game Subsurface Circular back when it released on iPad, but again I got distracted by other games. I finally continued playing and I'm really enjoying it. If you do play, I recommend using headphones, as the soundtrack is superb. I'll hopefully get a review written once I complete the game, but until then, you can see the second part of my play-through below to see if it's something you're interested in.
Flipflop Solitaire
Flipflop Solitaire is the latest release from Typeshift developer Zach Gage. It's another one that I made time to properly review, so you can read that here and check out the video below to see what the paid content is like.
Puzzle & Blocks
Lemon Jam's Puzzle & Blocks (or just Puzzle Blocks, as it says in-game), is a puzzler with some unique ideas I haven't seen before. You need to push blocks around to their goals, but unlike most games of the ilk that have swipe controls, this one has you tapping the sides of the board to push inward at the blocks. You have a set number of moves per level and each move allows you to push specifically one, two, three or four blocks at a time. Later, as the board gets bigger, you'll be able to push five or more blocks at once. You can see what moves are next with a quick glance at the top of the screen. I actually liked the concept, as it lent itself to some tricky puzzles. But it's a very slow game. There are forced animations to watch at the beginning and end of every level. And if you fail, you get a social sharing screen instead of just having it automatically restart. I don't know why I would want to share my failure with the world? There's just so much waiting for a simple game that needs to just let me play. The animations are cool at first, but get old after the tenth or fiftieth time. An undo button would have been nice as well, but wouldn't be necessary if the game would just give a quick restart. Also, the 3D angle of the board makes it hard to see what your goal is, even if you can rotate the camera. I can't help but feel this game would play better in a top-down version instead of from an angle. Right now, there are just too many problems for me to stick with it, but maybe if they streamline it I'll give it another chance in the future. You can watch my video below to see if it's something you might enjoy playing.
Catan Stories
Asmodee Digital is branching out into narrative text adventures with their latest release, Catan Stories. I've been enjoying what I played so far, but that isn't much. Unfortunately, the game is in real-time, meaning you play a few minutes and then have a forced break. I know Lifeline made these types of games popular, but I find it hard to stay interested when I can only play for a couple minutes at a time, especially in the beginning. I'll try to stick with it, but it's more likely to get forgotten, what with all the games I have that don't force me to play on their schedule. You can see what it's like below. If you don't mind these real-time text adventures, it does seem well-made and -written.
BoneSwiper
BoneSwiper is a completely free game that's like an RPG mixed with Threes! If you're looking for a new one-handed relaxed game to play, it's worth checking out. Games tend to take a while if you're doing well, and I eventually lost interest because it all felt very repetitive. But it's free. So try it for yourself.
South Park: Phone Destroyer
I have a lot of thoughts on South Park: Phone Destroyer, but it's getting late so I'm going to save them for later, perhaps even a full review. It's very polished. They didn't skimp on the animations or writing. It all feels exactly like South Park. My main complaints are that it's very much a free-to-play game. Though it's on the generous side of these games, it still feels like it's leading me to spend money on micro-transactions. The forced PVP battles in middle of the story mode have been especially irksome. I'm also at a point where I believe I either have to grind or spend money to survive, and neither choice is appealing. But I do want to finish the story. So we'll see what happens. I'll keep you updated on my progress next week.
Letter Fridge
And last, I tried to play another free word game because the fridge magnets idea seemed interesting. It's not and it's just like all the others. I wish they would all just go away. But I started a walkthrough for this one if anyone needs help with some earlier levels.
Veritas
This is more news than anything else, but still worth mentioning here. Glitch Games, the makers of Forever Lost, announced their next game in an untraditional manner. You can read about that here and here. I'm excited to play, as it's about being a human lab rat. That kind of subject lends itself to some disturbing content, so I can't wait to see what they do with it. I'm also stunned by how much effort they put into the website for their fictional company. Check it out!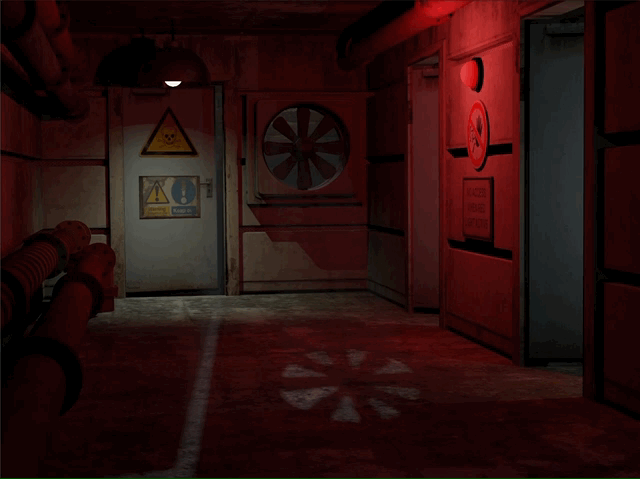 And that's everything! Let me know which games you decided to pick up this week and I'll see you back here same time next week!