Level 2:
You can watch my video for Level 2 or continue below for my step-by-step guide.
1. Walk straight ahead and then through the left door. Pick up the portal tile. Also, lift up the rock slab to find a letter.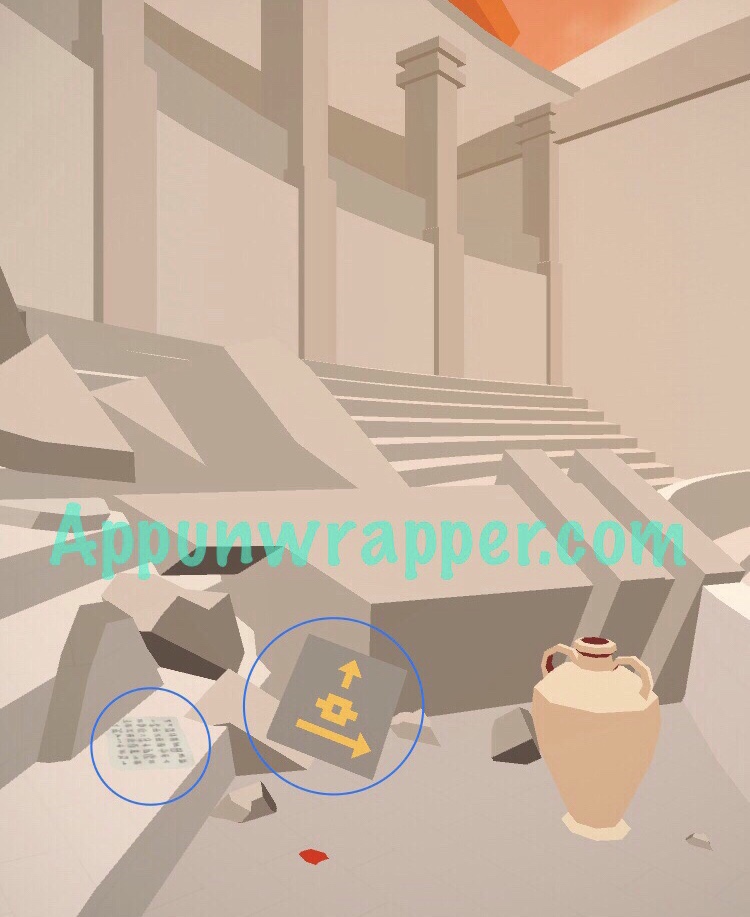 2. Go back. Now, look at the tile. It's telling you to go right. So head through the right door. Move each of the sliders to the orange lines to open the door. Then take the letter and gold bit.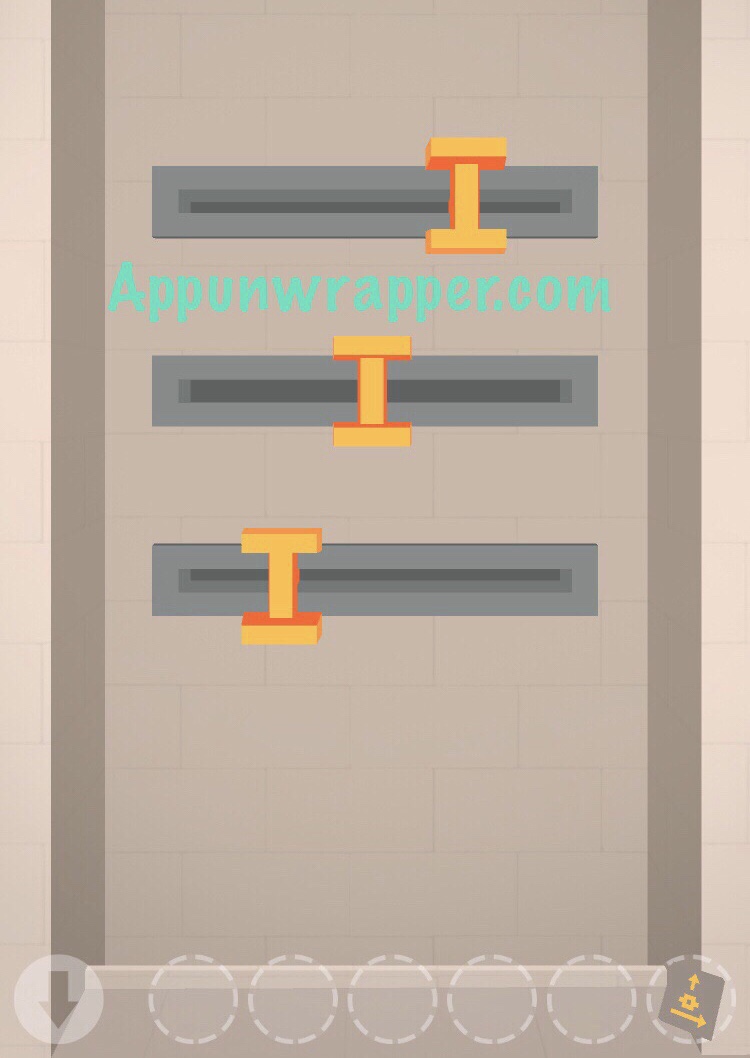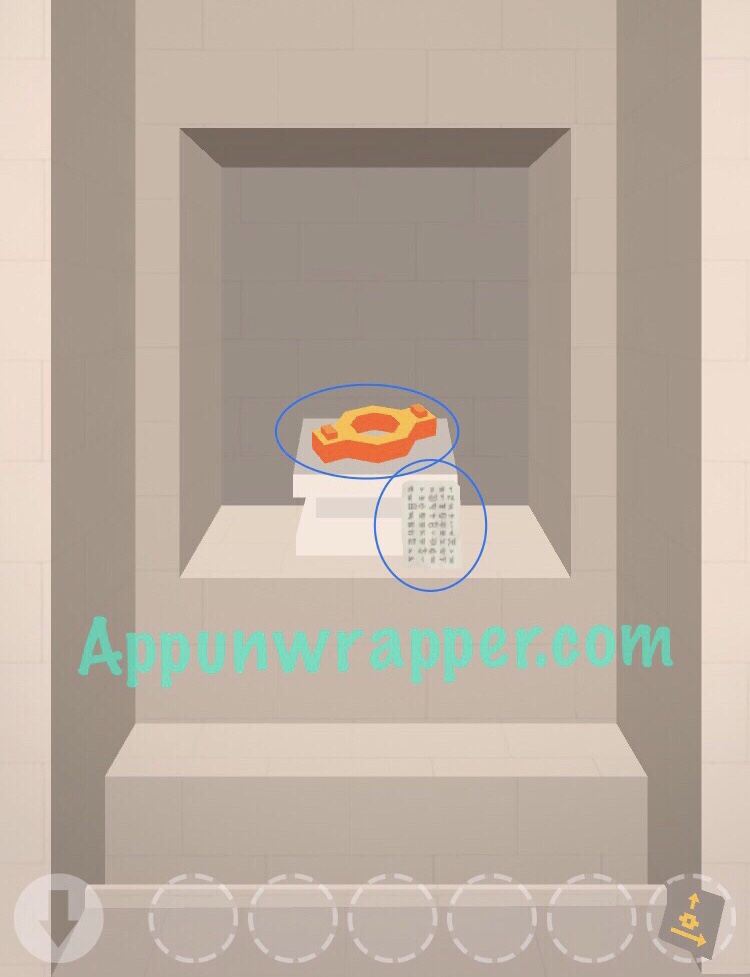 3. Now, the next thing the tile is telling you to do is to lift up the white pedestal. But you need to rotate it first. Once you do that, you can lift it up and get the third letter.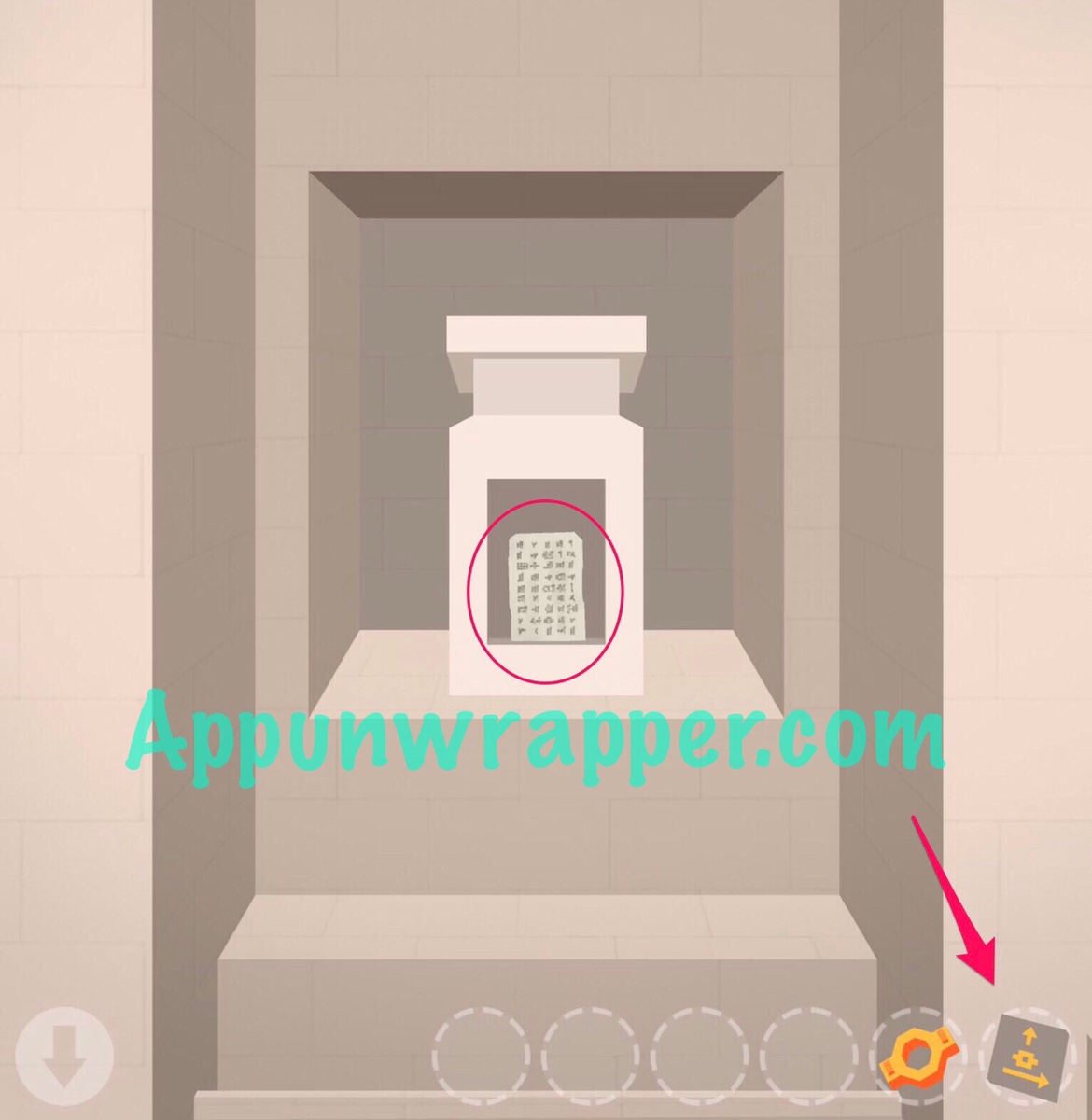 4. Now to finish the level. Go back. Continue straight ahead and turn left. Keep going until you come to a door. Rotate each yellow ring to allow the disc to drop to the bottom. Head through the open door.
5. Place the gold bit on the wheel and then rotate the handle. The rocks blocking the other path will clear.
6. Head back and then through the path where the rocks cleared. Use the tile to go through the portal and complete level 2.
And here's all three letters from Level 2: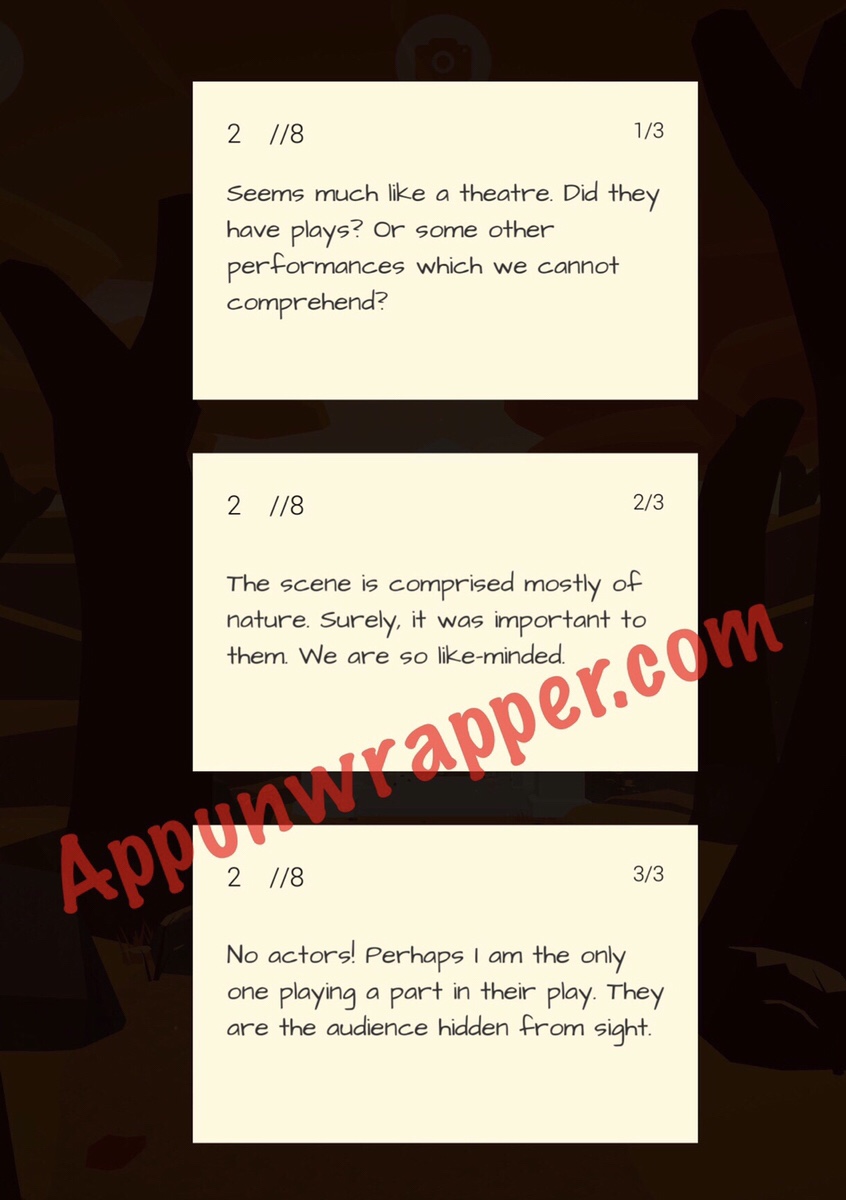 Select the level you need below or click here to continue to Level 3.