Cryptic Keep
By 3D Methods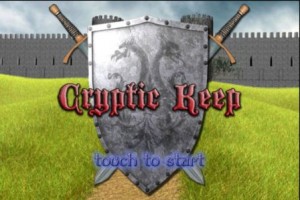 [DKB url="https://www.appunwrapper.com/CrypticKeep" text="Download" title="" type="" style="" color="green" width="" opennewwindow="" nofollow=""]
Make sure to check out the new game by 3D Methods, Cryptic Caverns!
Walkthrough:
1. The castle gate is locked. Tap on the right turret (with the ivy).
2. Take the arrow.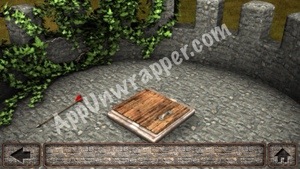 3. Open the trap door and enter.
4. Go down the spiral staircase.
5. Open the trunk/chest and take the unlit torch.
6. Look inside the barrel and take the key.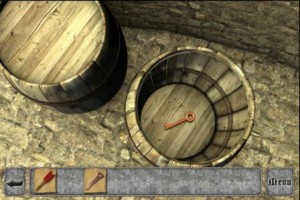 7. Light your torch with one of the torches on the wall.
8. Open the door and go through.
9. Take the right path.
10. Go past the gryphon sculpture to a small building. Take the water jug from the floor.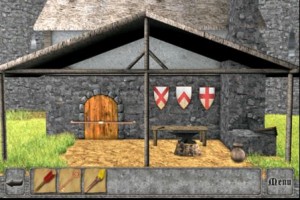 Click on the little numbers below to continue to the next page of the walkthrough.