Chapter 4 (again):
1. Melanie's in the bathroom. Try to talk to her and the guy tied up. He told her you're the one who killed her brother, and she believed him.
2. Cut the ropes from the killer and he'll attack you. Then he'll go after Melanie, but she kills him.
3. Take the chainsaw from the bathroom and use it to cut open the closet and take the doll.
4. Look at the writing on the door and talk to Melanie.
5. Put the doll on the operating table and cut open the belly with the chainsaw. Get the key.
6. Use the key to open the door and get the True Ending.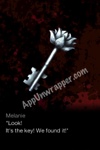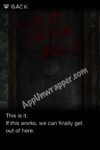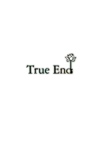 I had 70% complete at this point, so there must be more endings.
Congratulations! You finished the game! If you liked this game, try these other escape games and adventure games.
See the walkthrough for Murder Room: Another Room here.