Chapter 4, Gestapo HQ:
1. Put on the the uniform before going inside. Then you have to answer the guard's questions the right way to get him to let you through.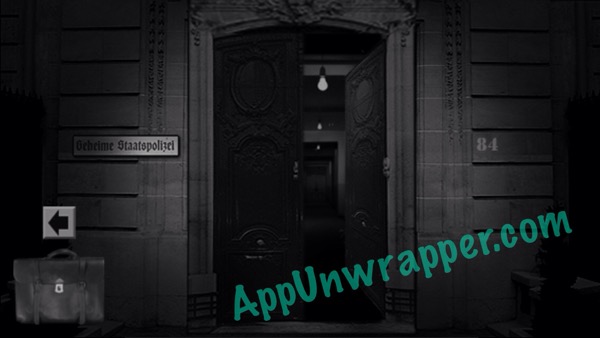 2. The order of the questions is like so. First, tell him you're Ernest Koch (1st answer). Then say, "By all means…" (2nd answer). Show him the identity papers you found. Then "I do find the French cuisine agreeable" (3rd answer). Then "A matter of great urgency, Unteroffizier" (2nd answer). Then "I need to send an important communication to Berlin" (2nd answer). Then "I have only just received certain information of great urgency. I have not had time to go through the correct channels" (2nd answer). Then "I understand Unteroffizier — perhaps a call to Zimmerman?" (1st answer). Then "And you name is… Unteroffizier?" (3rd Answer). Then "Well Gerhardt – you look like a bright fellow – promotion comes with initiative if follow me" (3rd answer). Complete the conversation.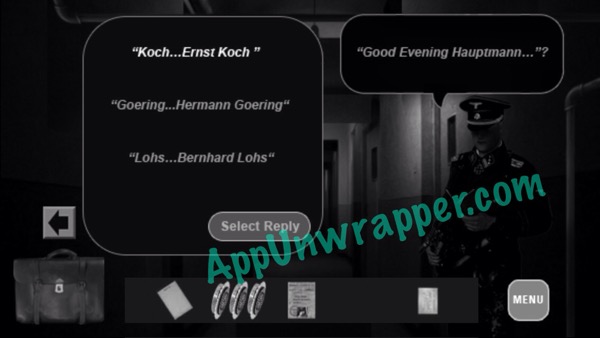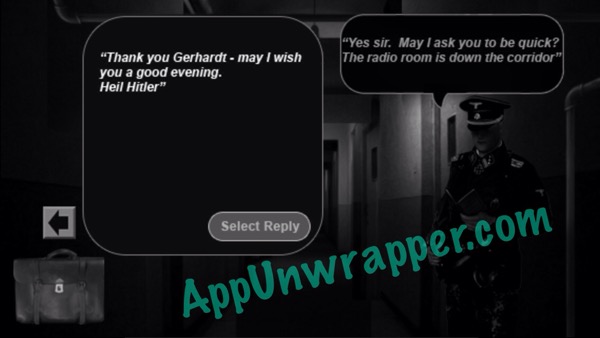 3. Head through door number 4.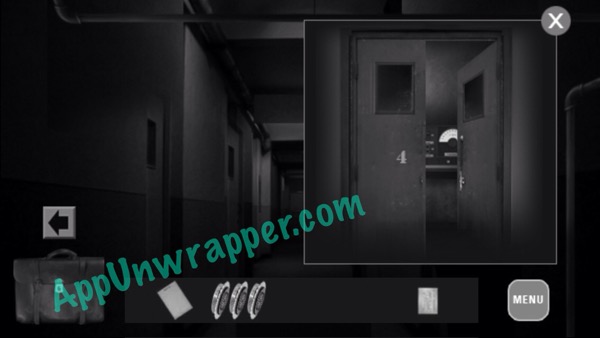 4. Pick up the clipboard.
5. Tap on the machine to the right. Flick the switch on and plug the cable into the bottom connection. Then change the channel to 180 MHz to get a coded message.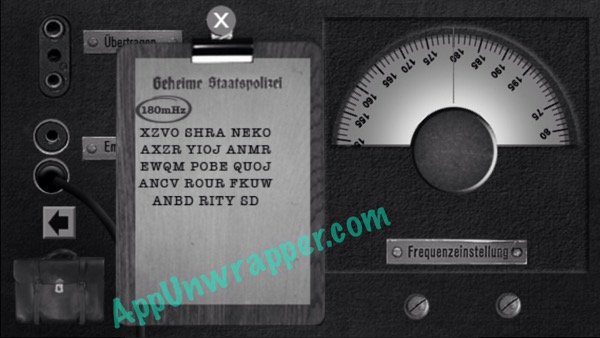 6. Go back and open the box to the left. There's an enigma machine inside. Insert enigma rotors. Change the letters to GJX, based on the print from the negative.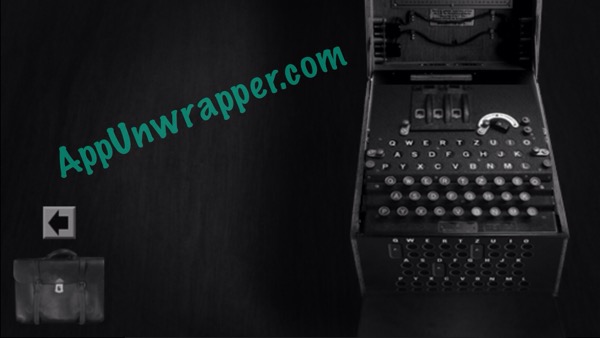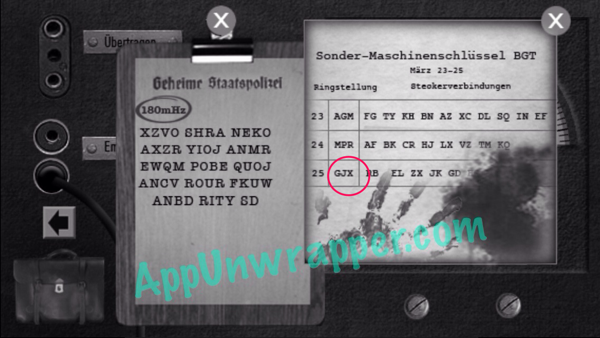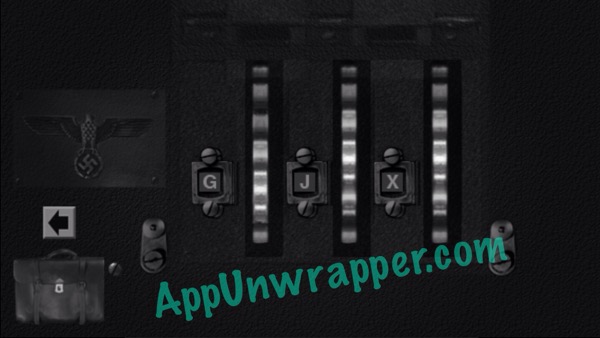 7. Go back and tap on the keyboard. Press decode on the clipboard to decode a message.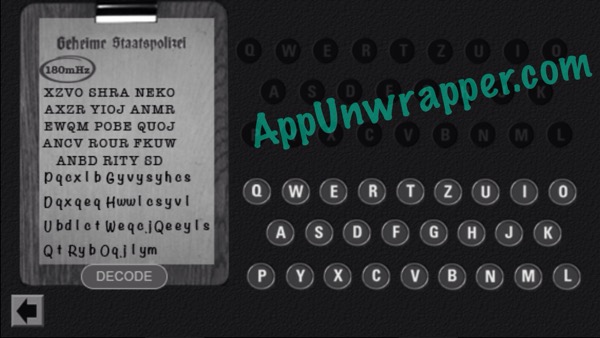 8. Go to the plugboard and select all the pairs of letters next to GJX on the photo from the negative. It gives you five pairs, but the rest are covered by the handprint.
Press "Select From" and press R, then press "Select To" and press B. Continue with E & L, Z & X, J & K, Ag& D.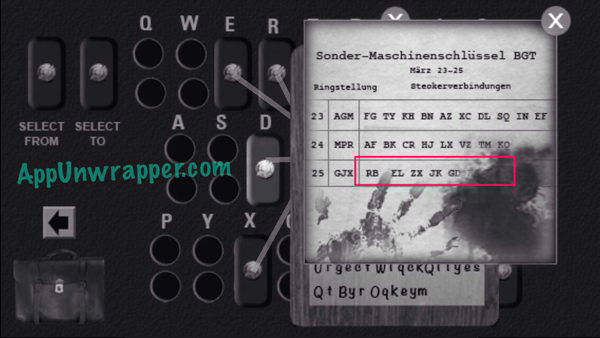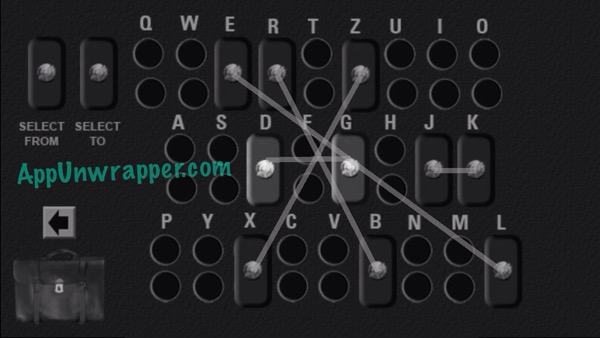 9. If you decode the message again, it will swap out those letters for you. Now to figure out the rest of the pairs.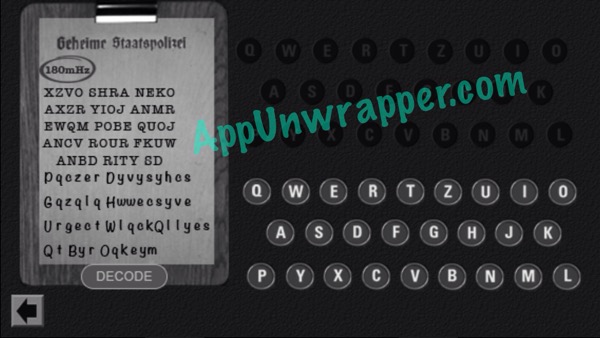 10. If you change Q to A and C to N, the first word becomes Panzer.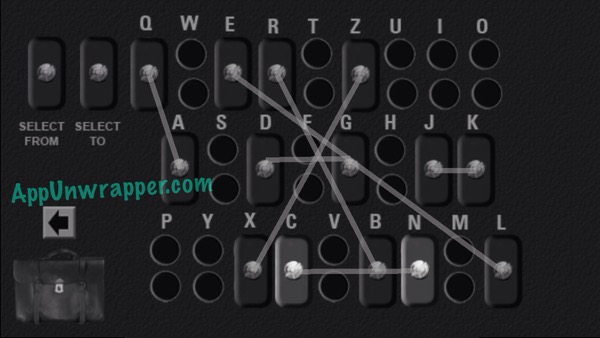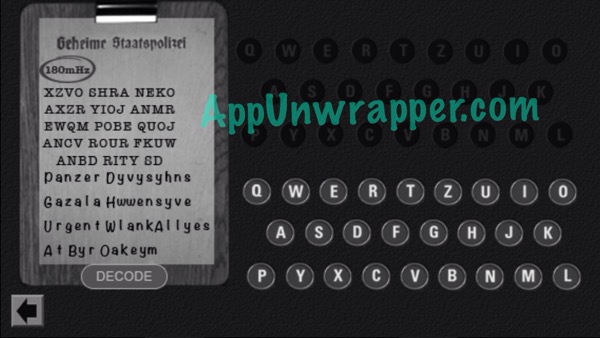 Click on the little numbers below to continue to the next page of the walkthrough.