16. Go back to Olaf and buy the Long Sword for 65 gold coins.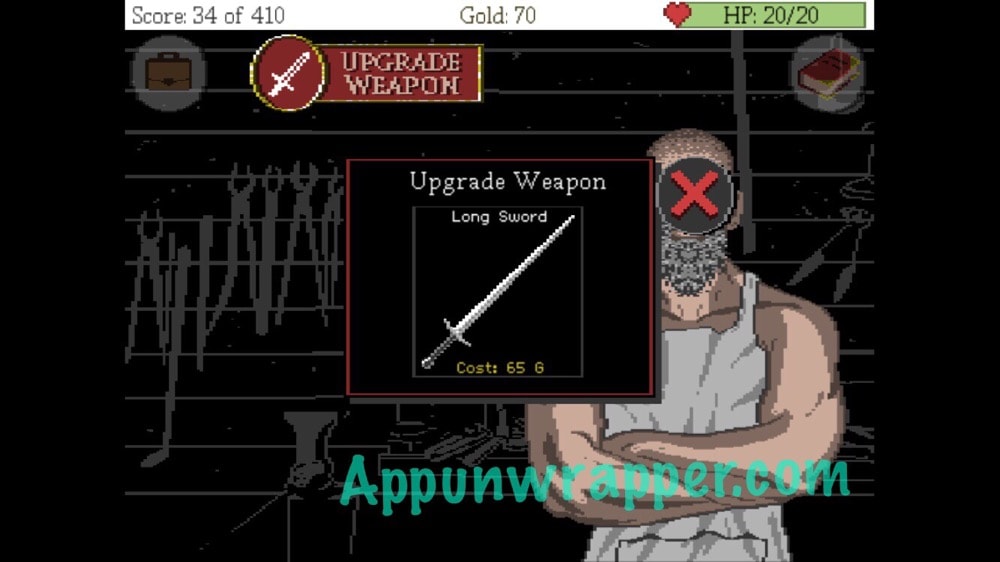 17. I recommend saving at this point. Then, go back to the Nighshade and pour the potion into the tree. Strike the tree three times to make the tree demon come out.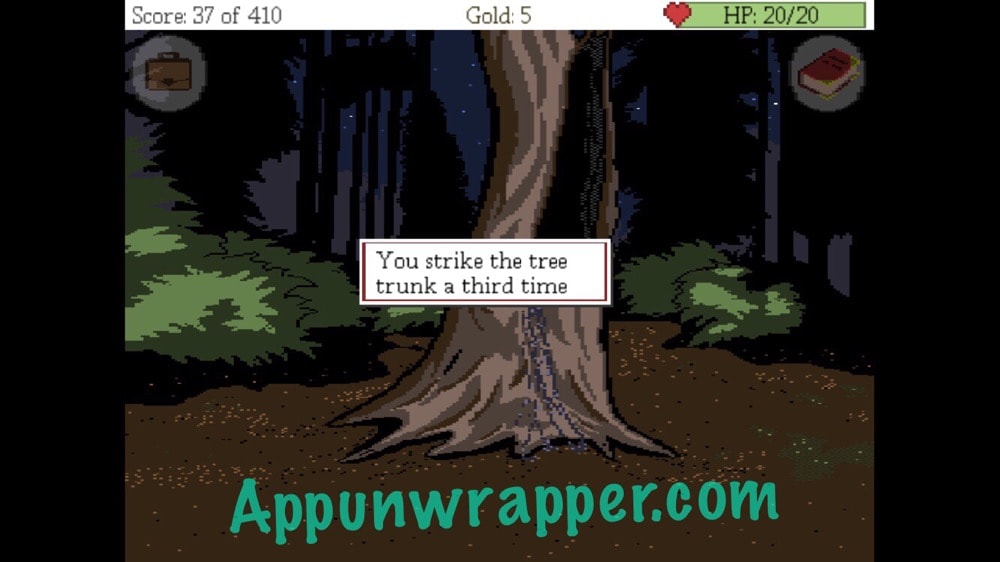 18. This guy hits hard. If you don't hit him with 100% a few times, you will likely die. You will most likely need to use your potion even if you do hit him at 100%, because he takes 8hp off you for each strike and you only have 20hp. The only way you'll avoid using the potion is if he misses you on one of his attacks.
19. When you defeat the tree demon, you'll get 150 gold coins. Pick up the poppet from the ground that says "Emily" on it. Also, grab a blob of tar.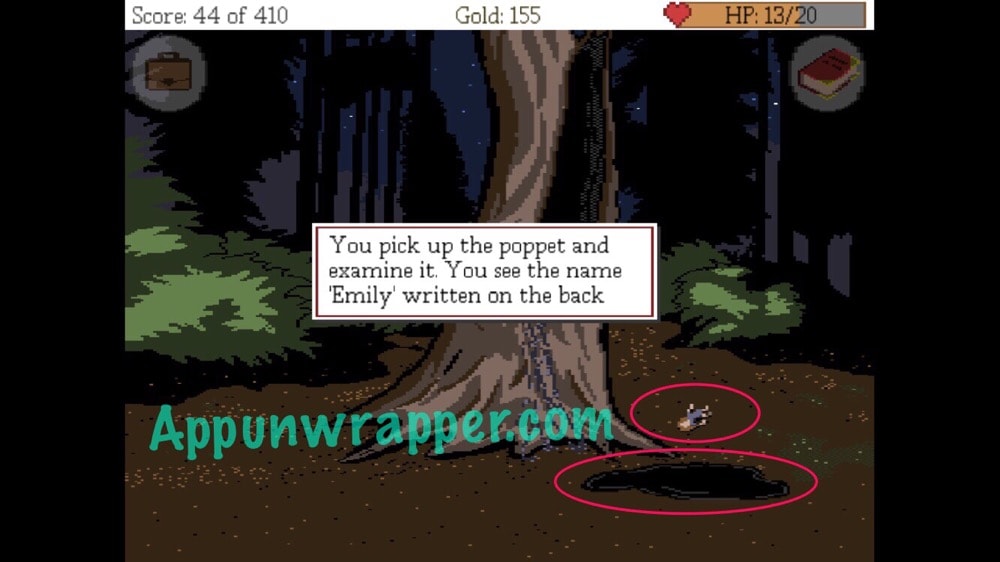 20. Go back to Olaf. He'll offer you a new weapon and you now have enough gold to buy the katana for 140 gold pieces.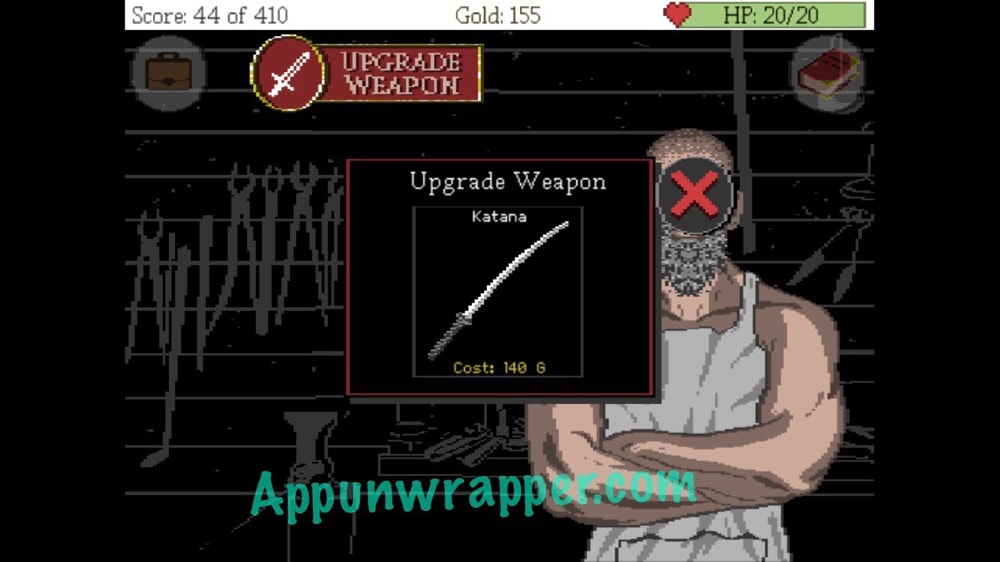 21. Show Olaf the doll you picked up. He says it was his daughter Emily's, but she passed away. He's too upset to talk about it.
22. Go back to Seema and tell her the tree demon is dead. You can now buy health potions from her for 20 coins each, but you don't have enough for any right now since you bought the katana.
23. Ask Seema about Emily. She tells you Emily disappeared and that she thinks she's been possessed by the evil spirit named Lamia. You decide to hunt her down, so Seema towels you to visit the tailor, Ivan, first for some protection.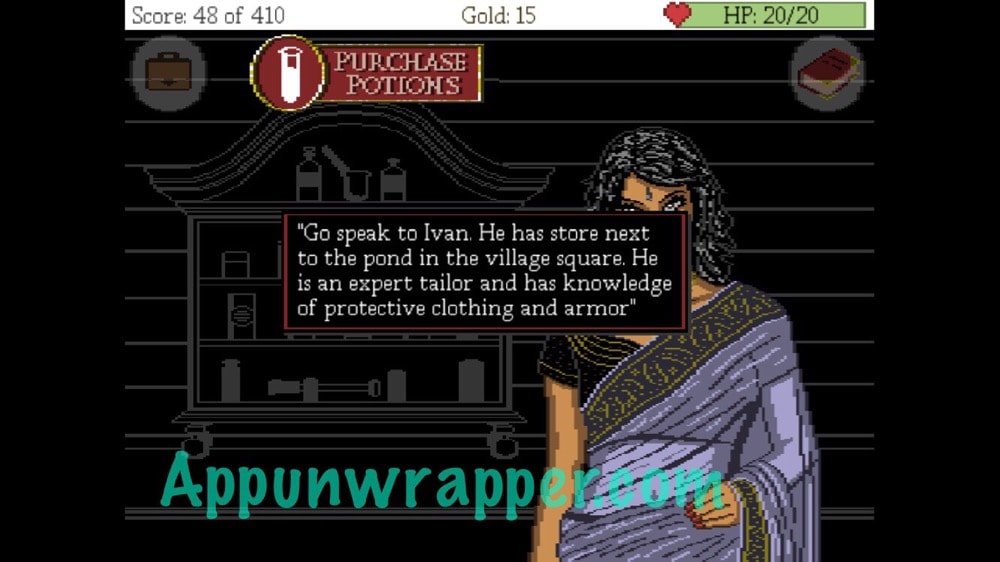 24. Go back to the village map and visit Ivan. Ask him to make you armor and he'll tell you he needs animal pelts first. He explains hunting to you.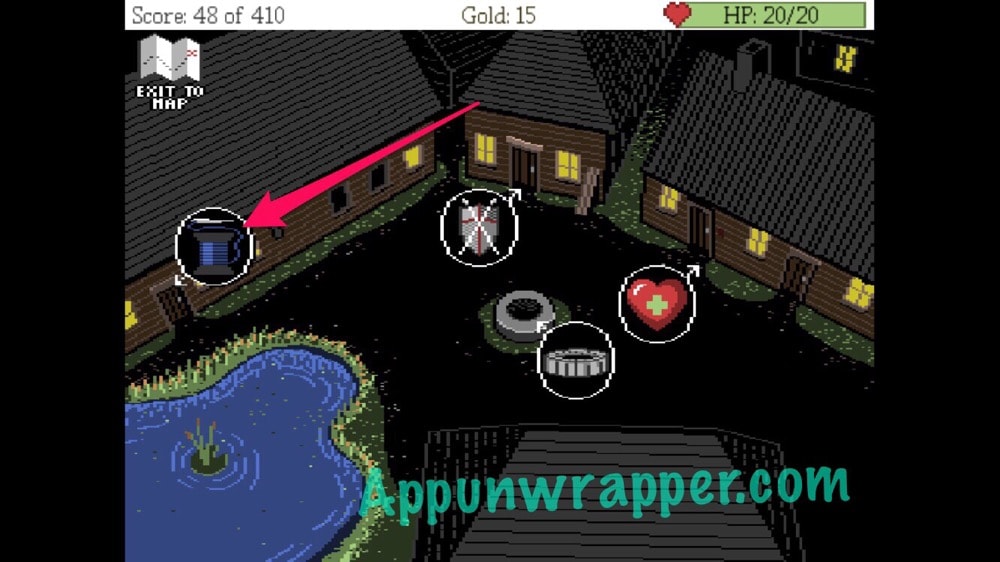 25. Go back to Nightshade and go hunting. There are different animals and you need to tap the screen when the arrow hits the green part of the line. A rabbit has one line, a deer has two, an elk has three, and a badger has four. Keep hunting until you have a few rabbit pelts and some others you can use later or sell to Ivan for gold.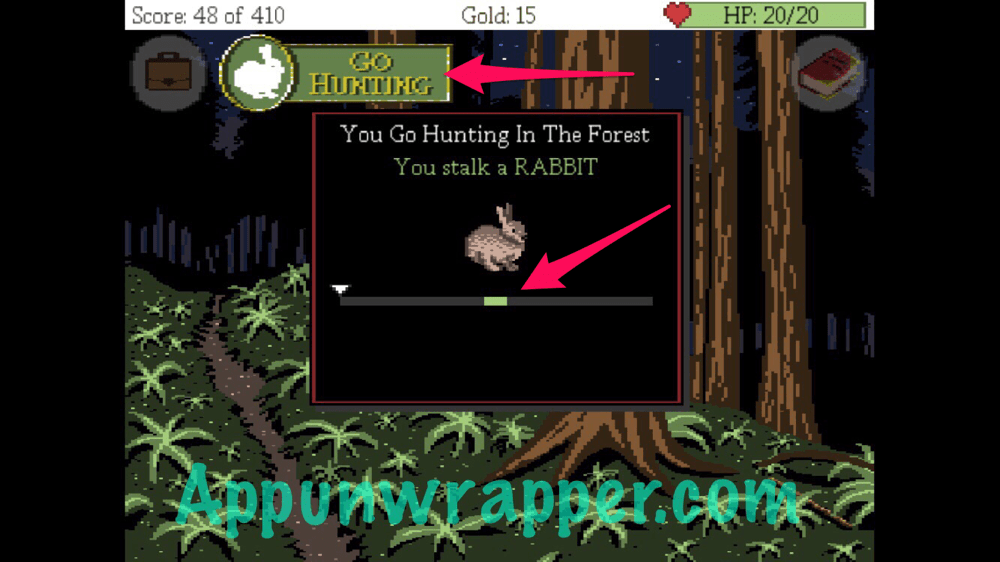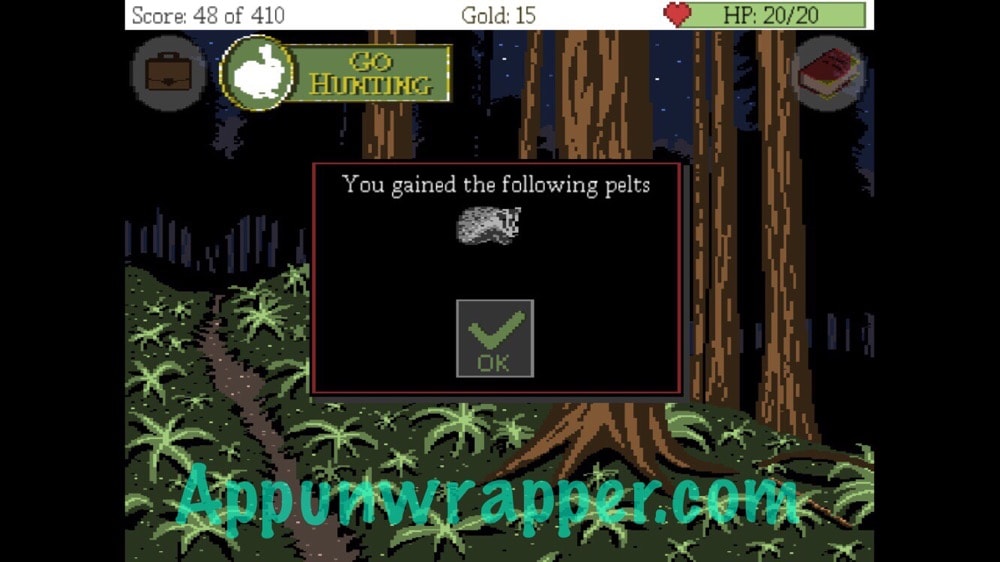 26. Go back to the world map. A new location is available. Two wolves block your path and you have no choice but to fight them. After you defeat them, you'll get 70 gold coins. Go back to the village and use the coins to buy some Fur Armor from Ivan (after you've hunted for the right pelts) for 70 coins and two rabbit pelts.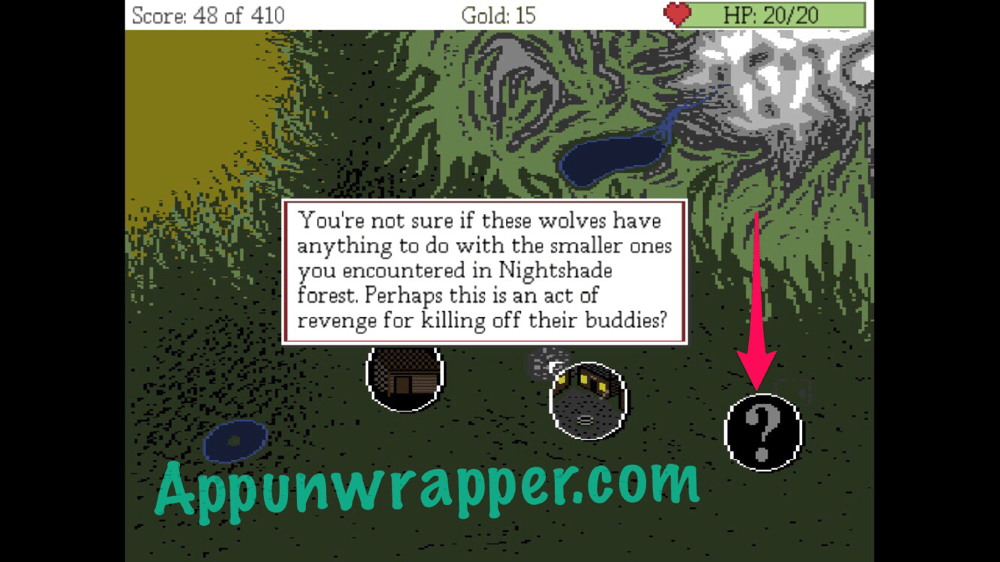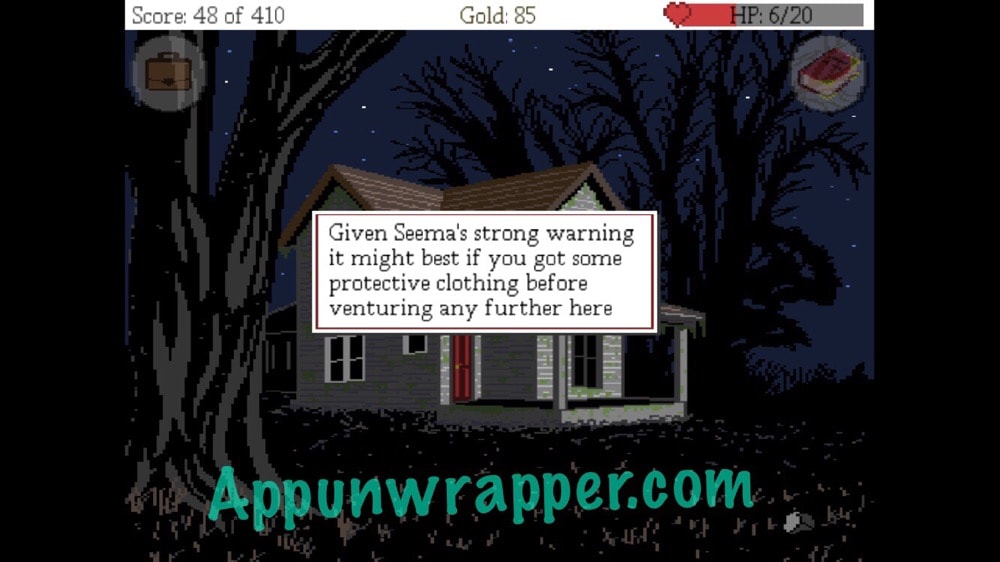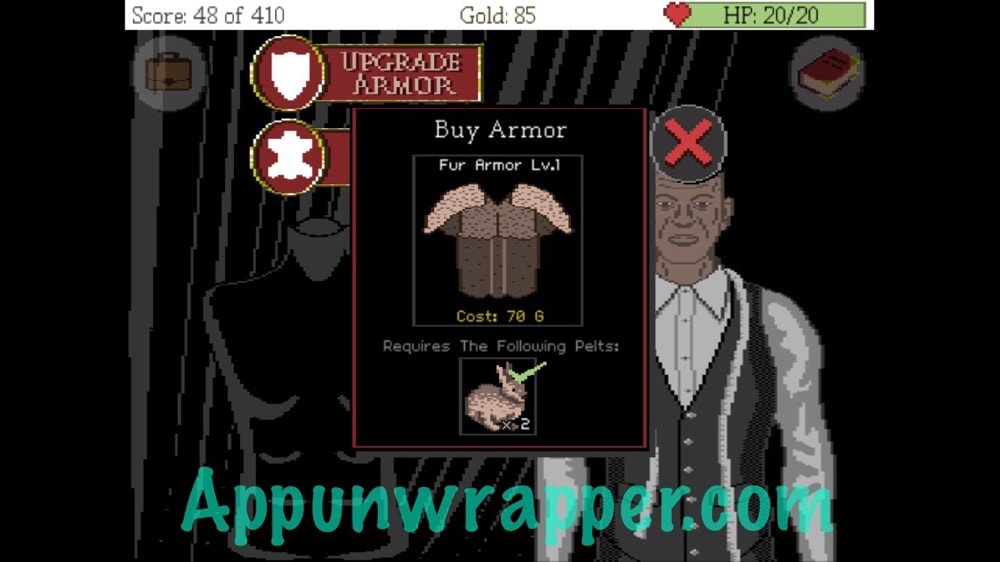 27. Hunt as much as you want in order to make some extra gold for potions and whatnot. Then go back to this eerie-looking plantation house.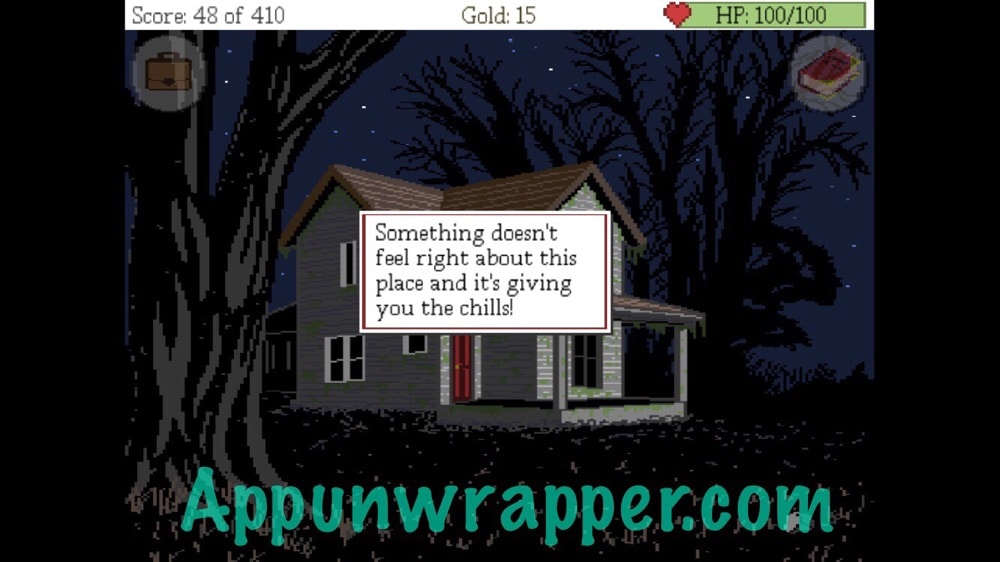 28. Pick up the broken brick from the ground.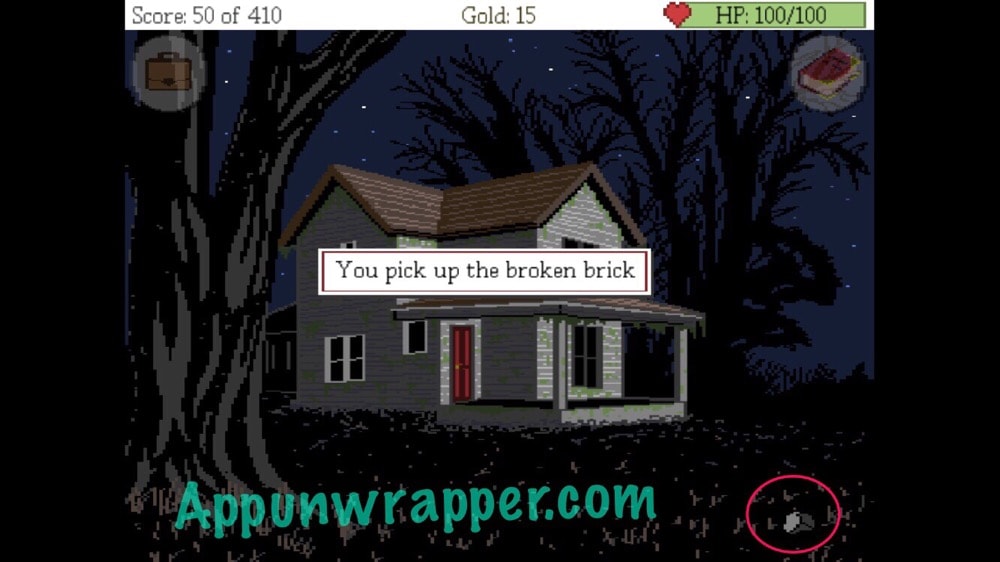 29. Go to the front door of the house. Something is watching you! Go inside anyway. This is a horror game, after all!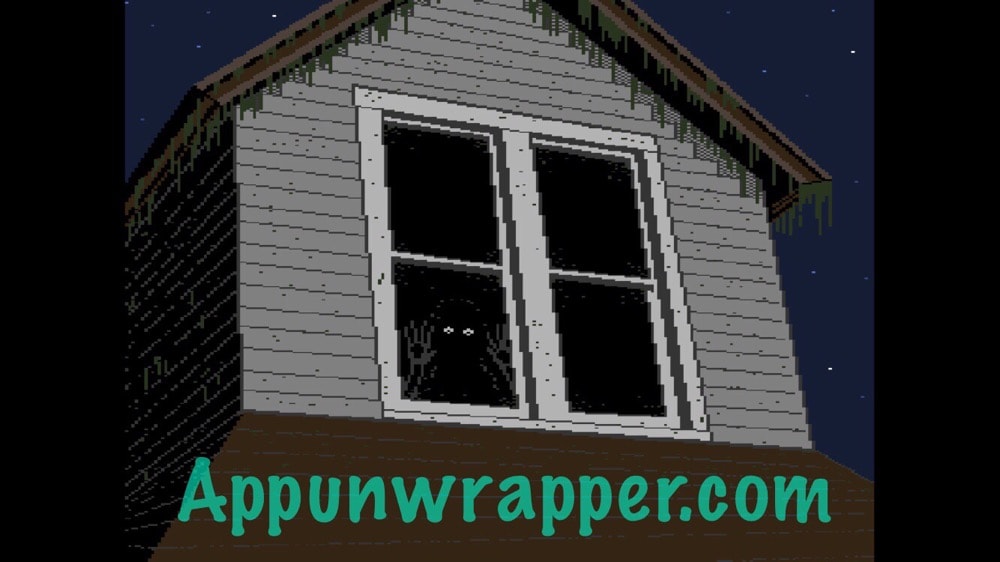 30. Smash the mirror with the broken brick and reach in to take the hook.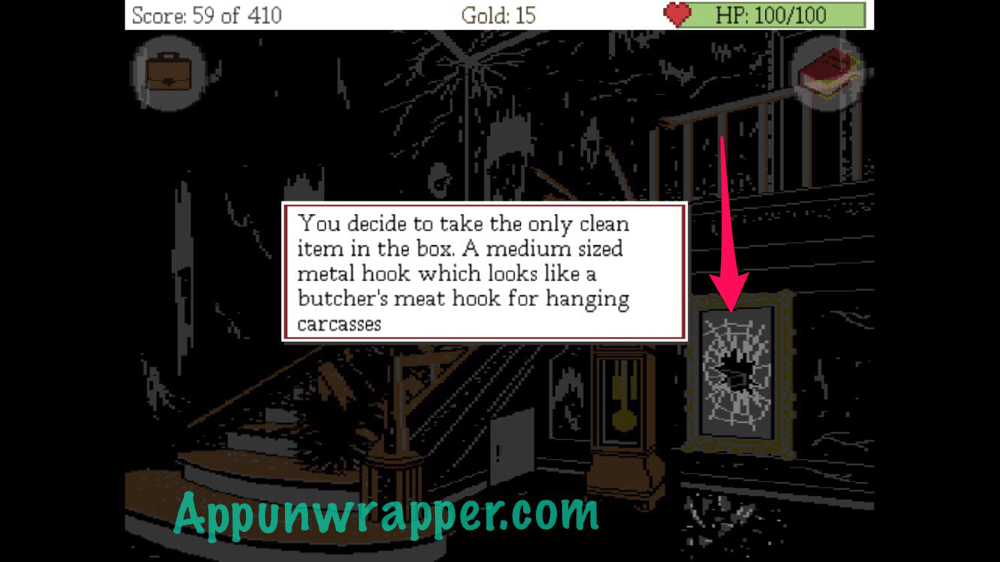 Click on the little numbers below to continue to the next page of the walkthrough or click here.
***
Note: Sometimes a promo code is provided for a game, but it does not affect the review in any way. At AppUnwrapper, we strive to provide reviews of the utmost quality.

Check out my recommended list for other games you might like.

If you like what you see on AppUnwrapper.com, please consider supporting the site through Patreon. Every little bit helps and is greatly appreciated. You can read more about it here. And as always, if you like what you see, please help others find it by sharing it.

I also offer affordable testing and consulting for iOS developers.

COPYRIGHT NOTICE © AppUnwrapper 2011-2020. Unauthorized use and/or duplication of this material without express and written permission from this blog's author is strictly prohibited. Links may be used, provided that full and clear credit is given to AppUnwrapper with appropriate and specific direction to the original content.