Chapter 9, Journey Home:
1. Take a look at the monitor for a clue. Then go through the hole to the floor below. We need to find the storage area.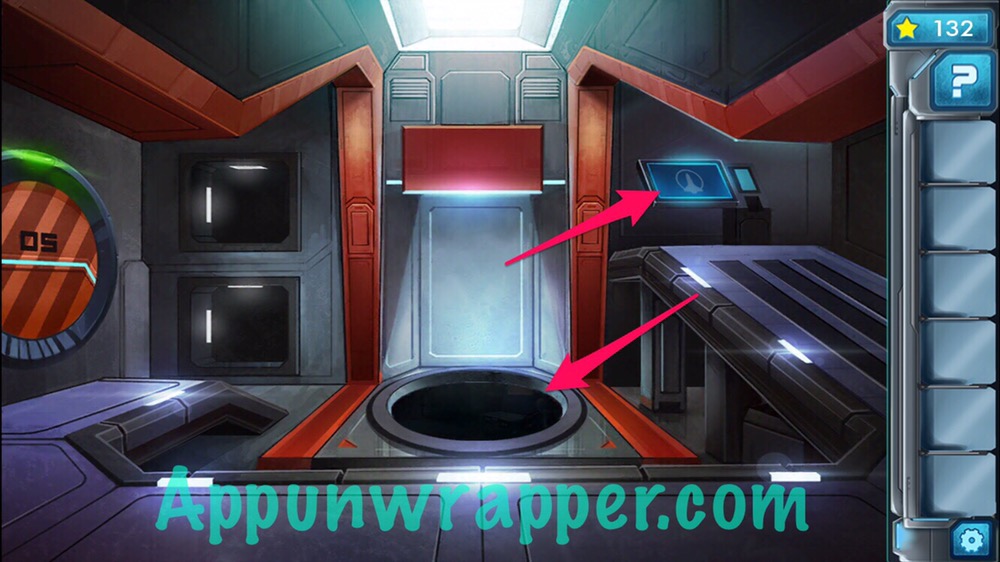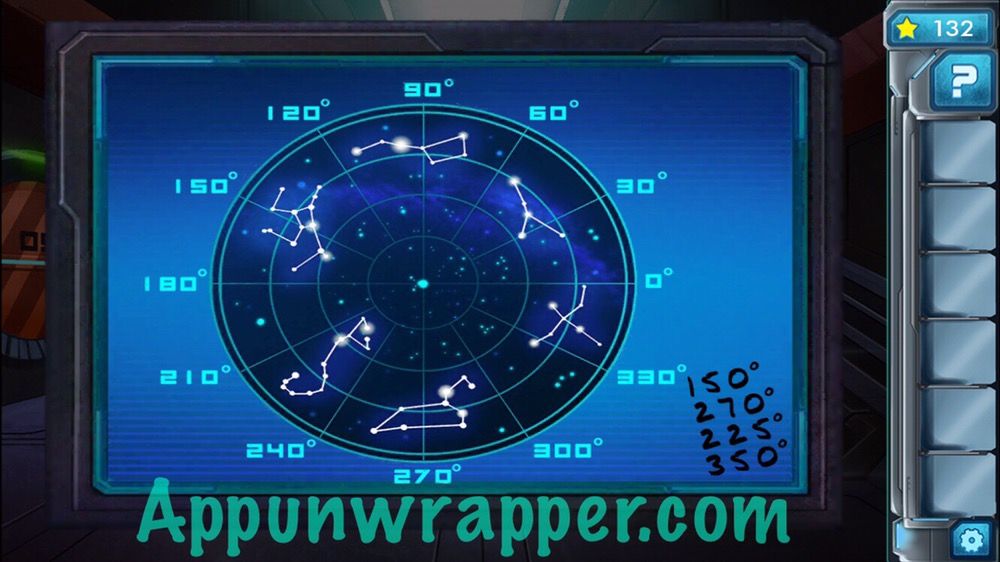 2. The monitor said 150°, 270°, 225°, and 350°. Tap on the corresponding constellations.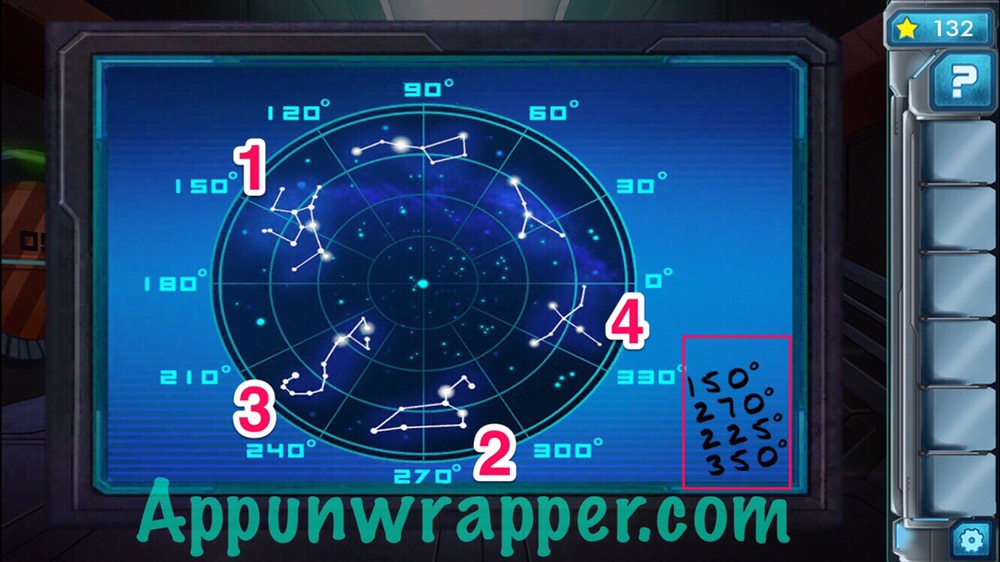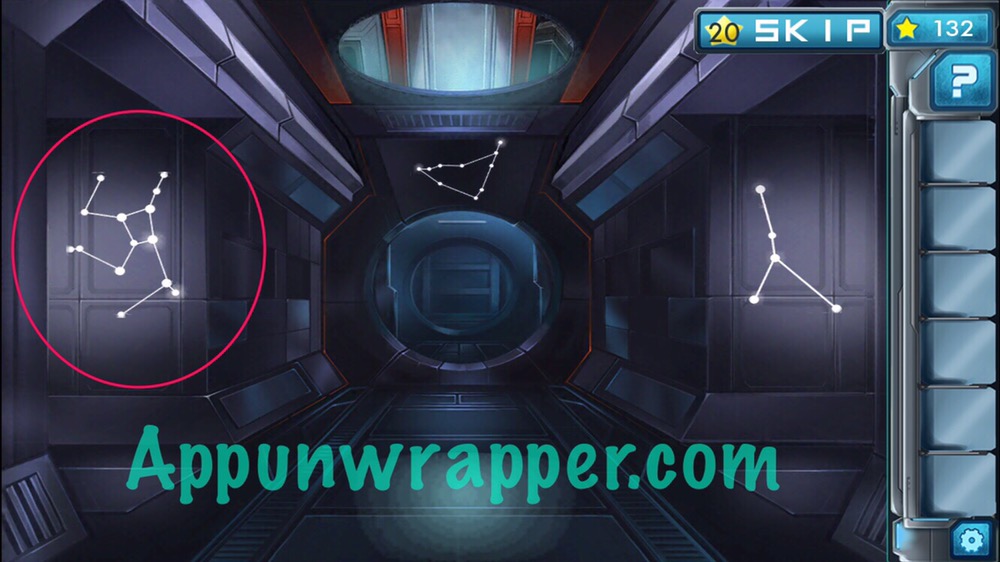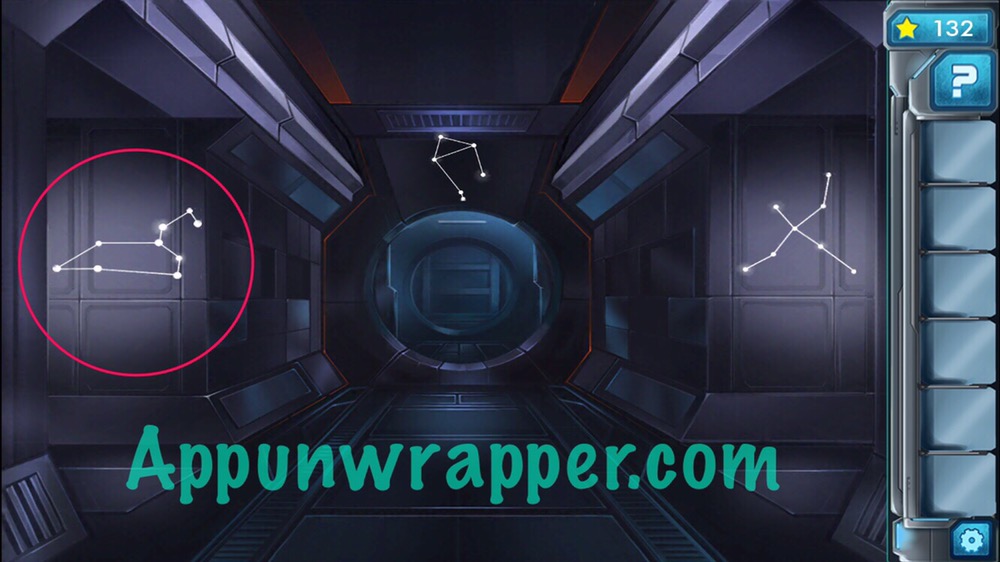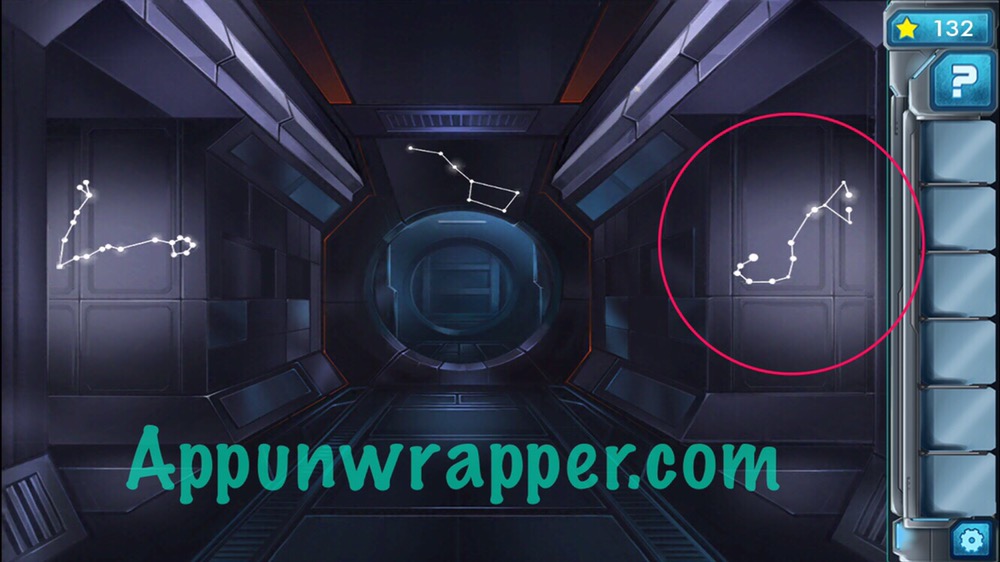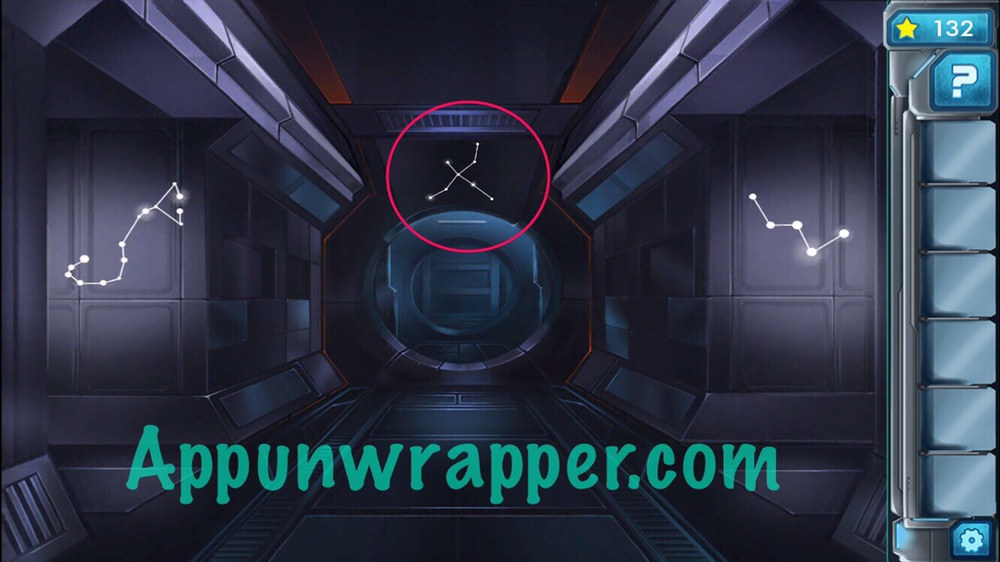 3. Find the three flight instruction manuals, the scissors, and the wrench. Also, take a look at the two clues.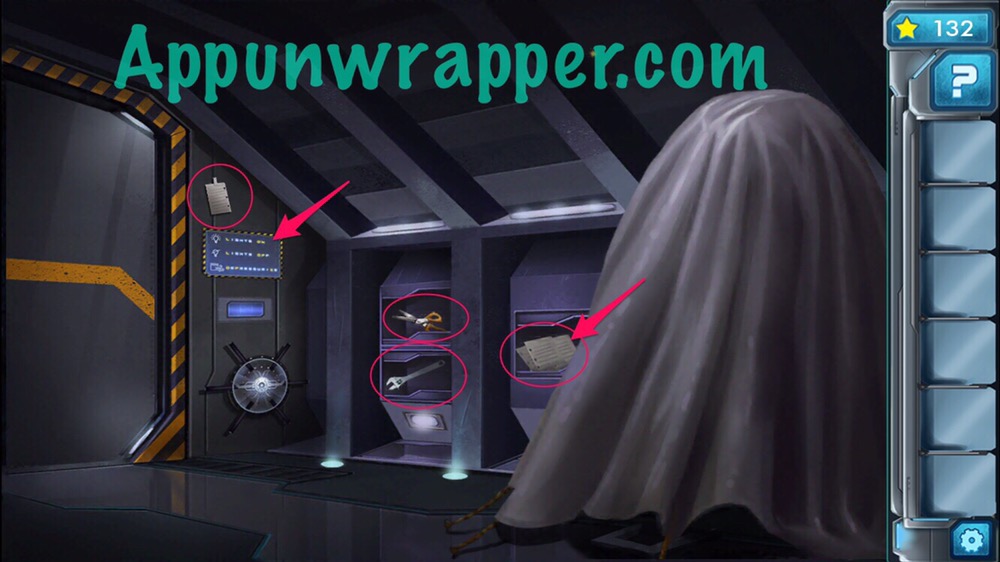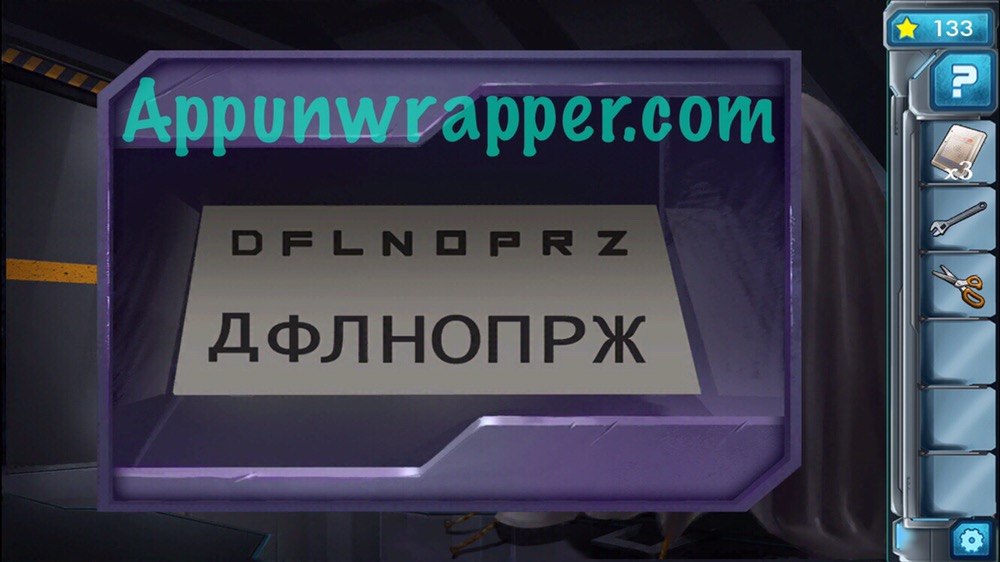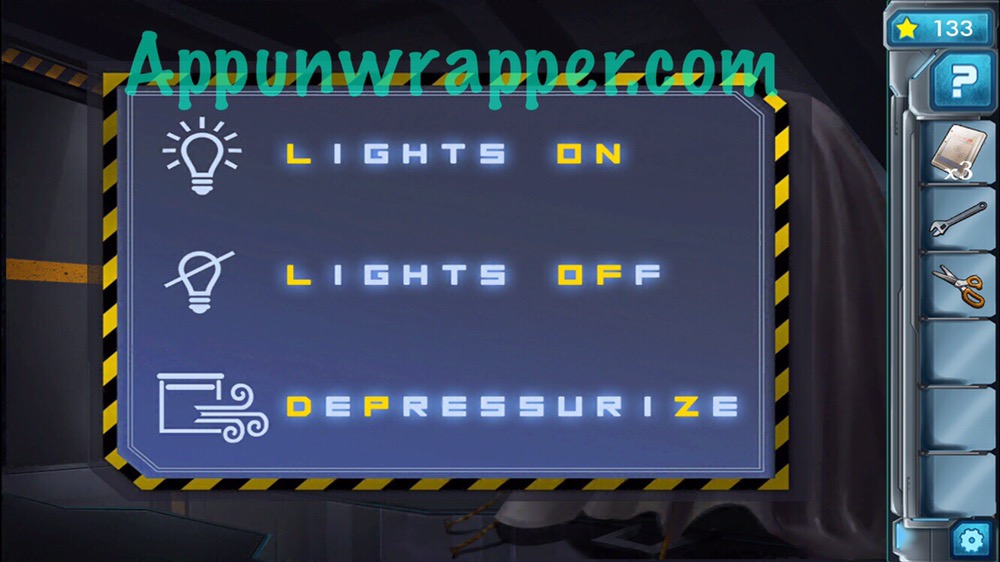 4. We need to depressurize the room. Notice the letters DPZ are in yellow. Find those letters on the other clue and see which symbols correspond with them. And last, enter those three letters on the panel to depressurize the room.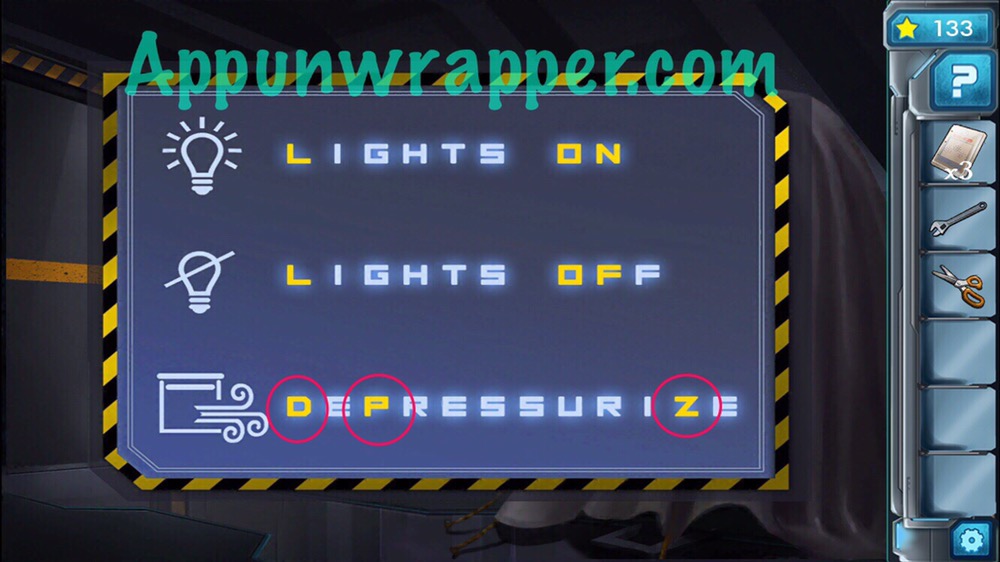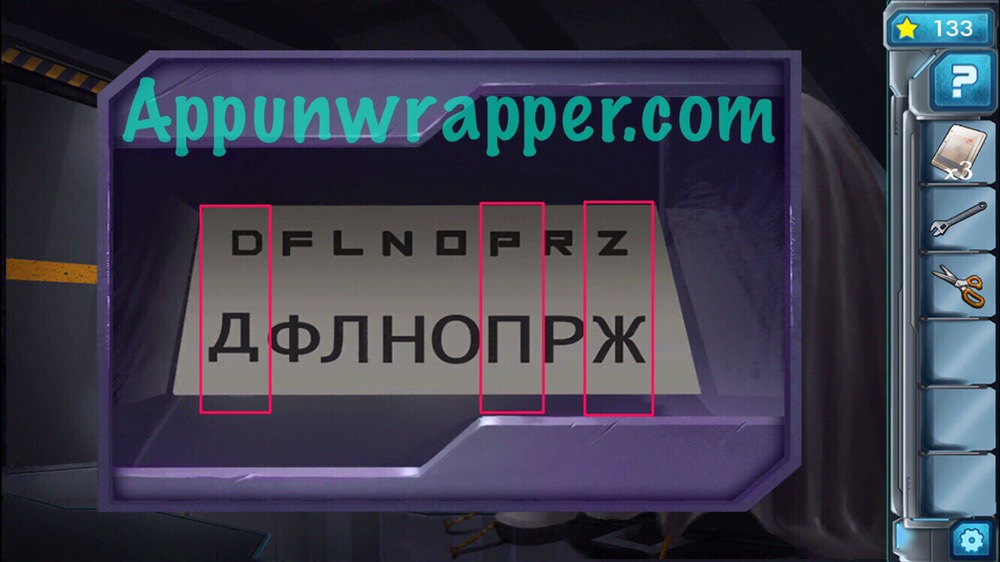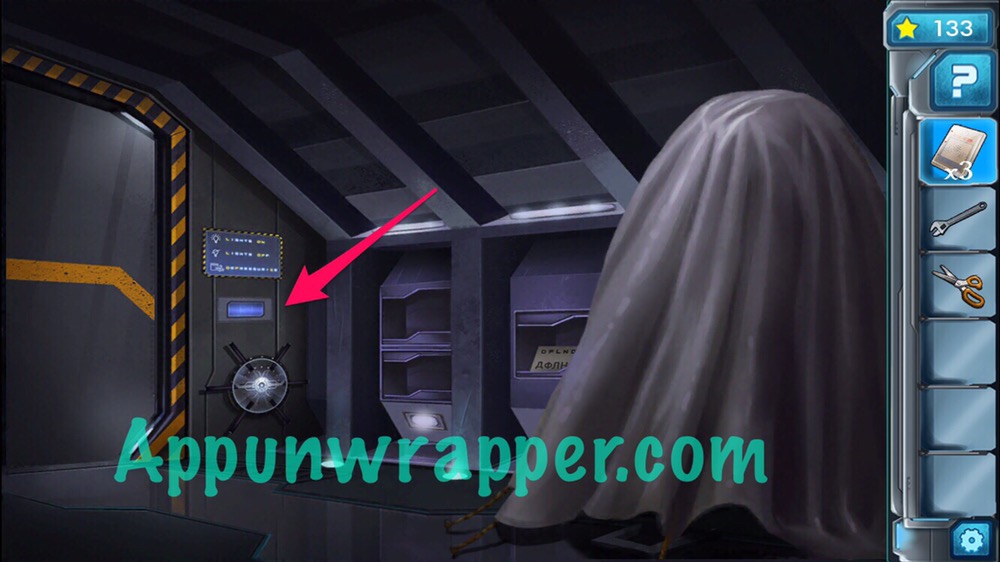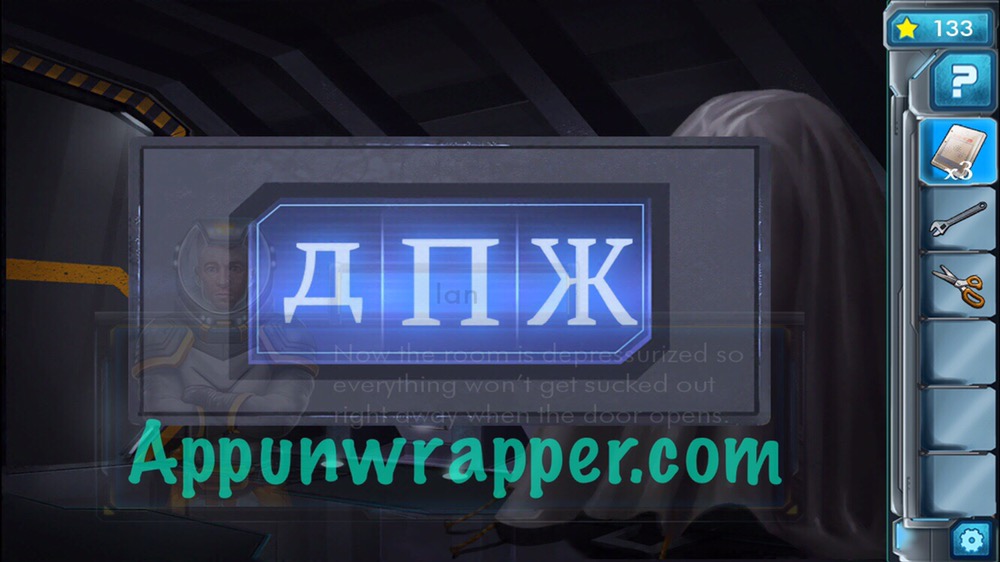 5. Use the scissors to remove the tarp to the right. Then pick up the other two flight instruction manuals and use the wrench to remove the panel.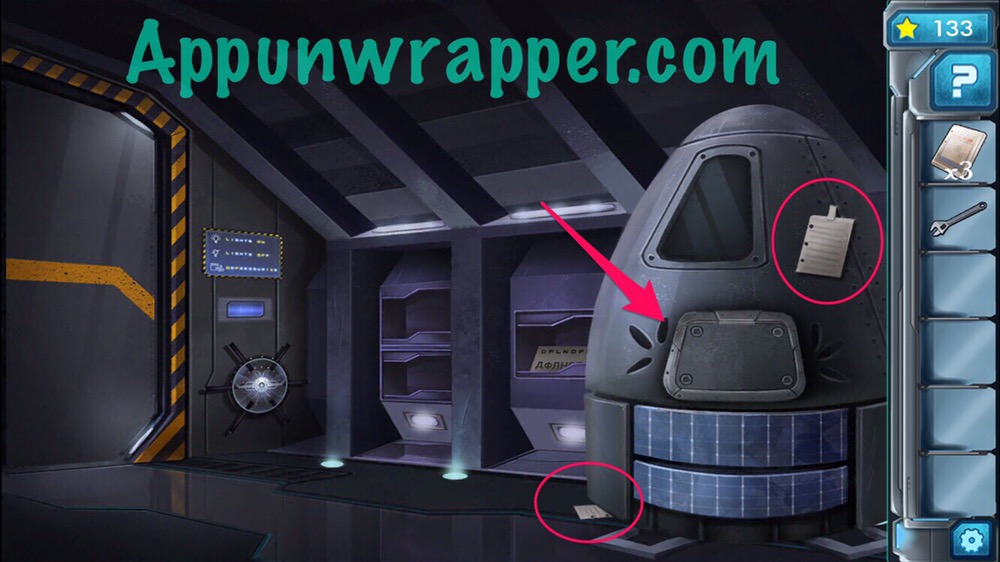 6. We now have to untangle the ropes of the parachute so we don't die.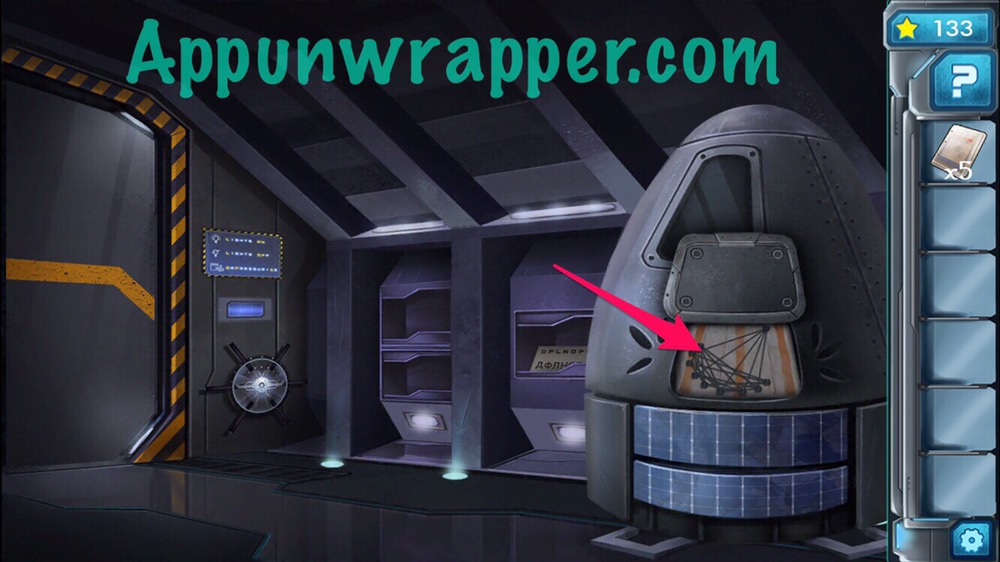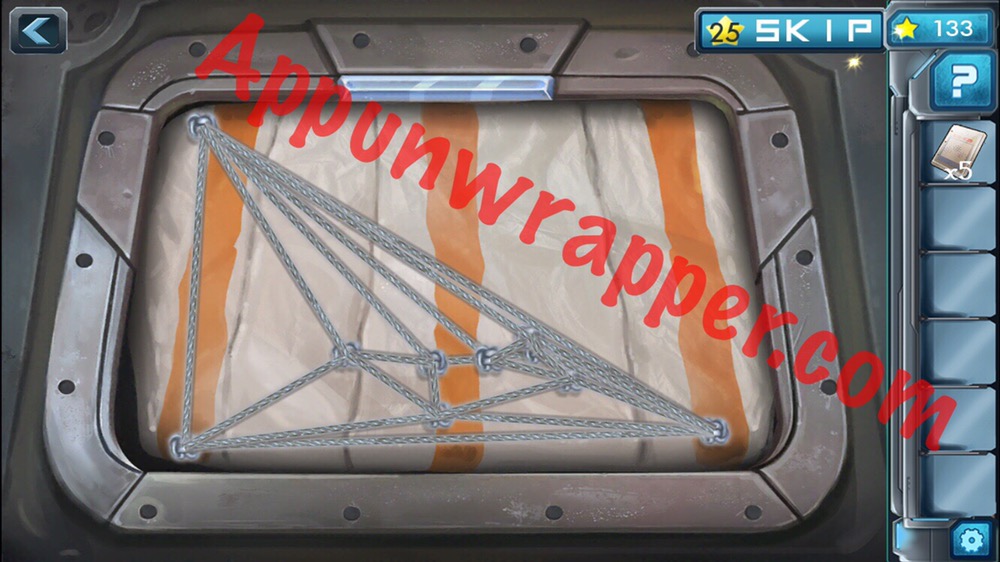 7. There's another puzzle that unlocks the door. It's a sort of wheel. You need to rotate it right past three bars, then left past one bar, and then right again past the remaining two bars.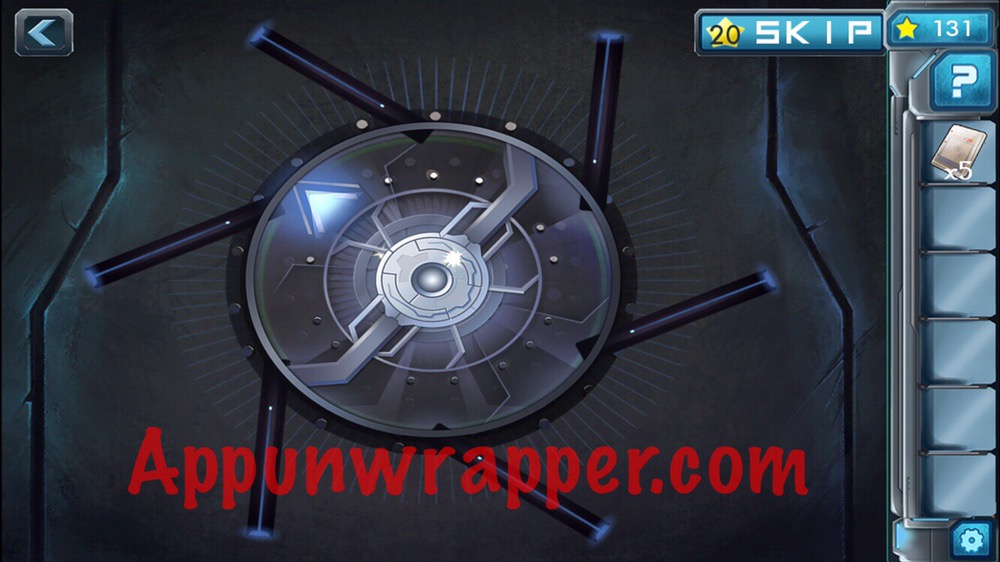 8. Tap on the escape pod to leave the ship. Now we have to do five mini games on a timer or we'll crash and have to start over. I suggest using my photos to help you out, as the time goes by very fast. The first is the three dials. Match them to the clue in the notebook. You need to do it in under 29 seconds.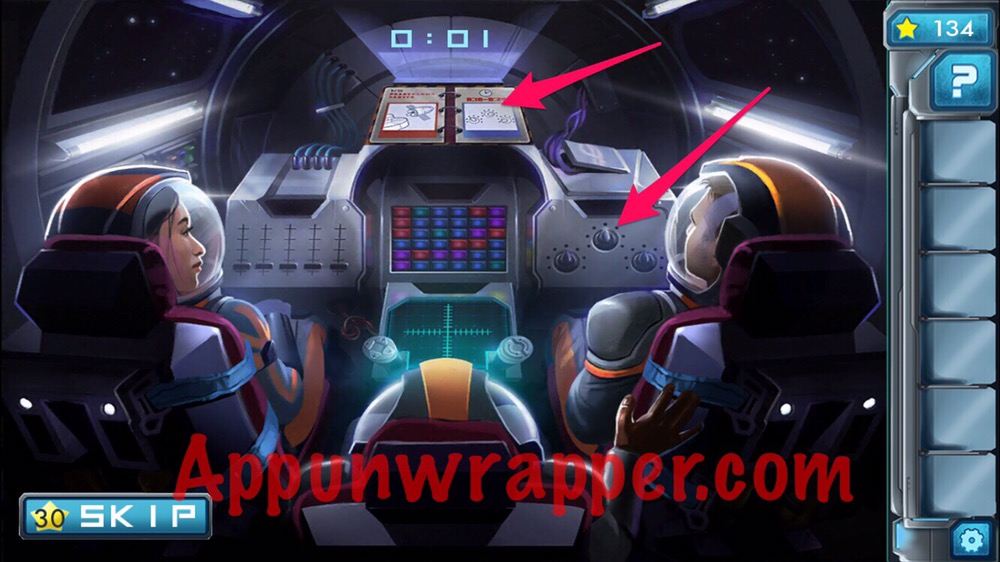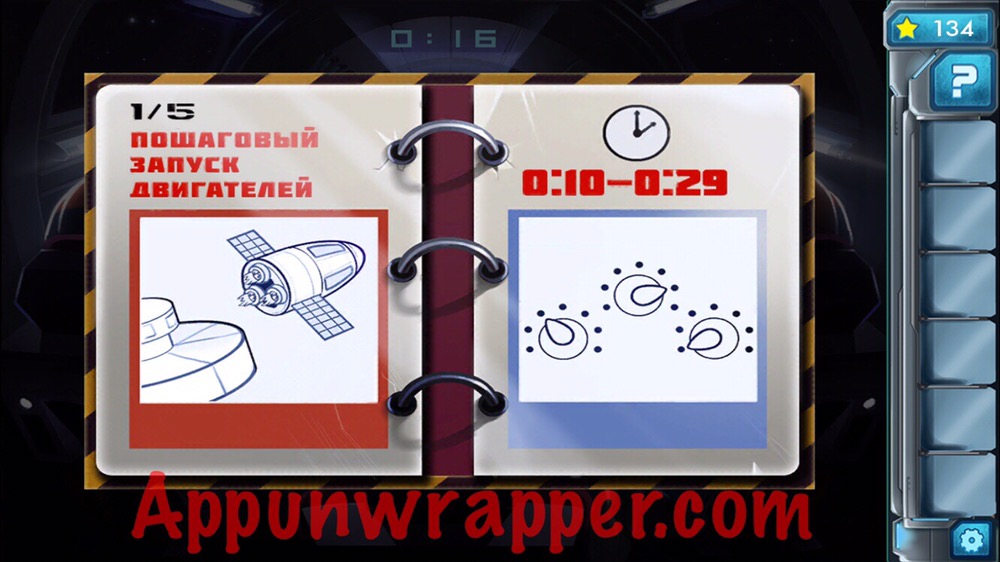 9. The next requires moving the shuttle to the center of the axes and rotating it to match the manual.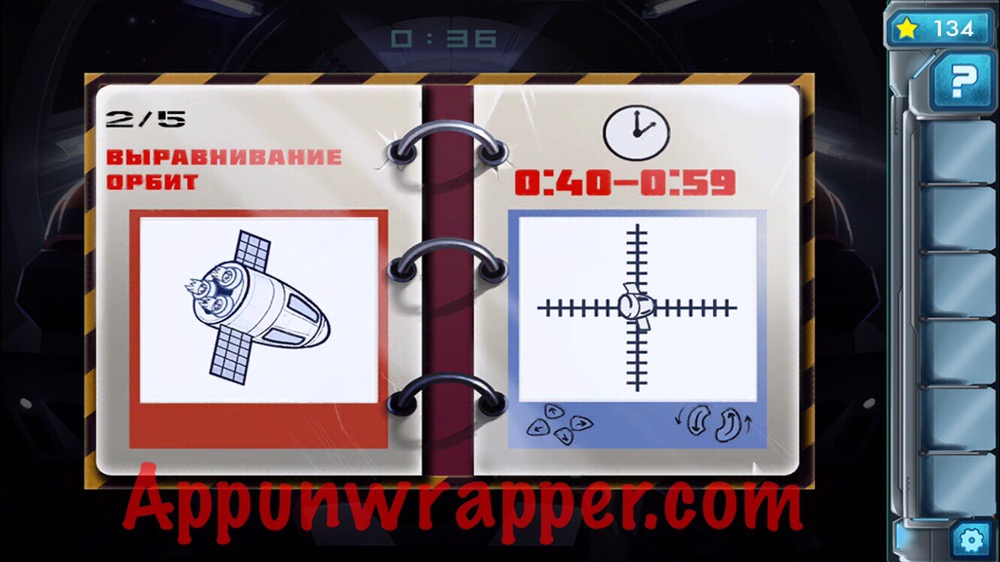 10. The next one is the sliders.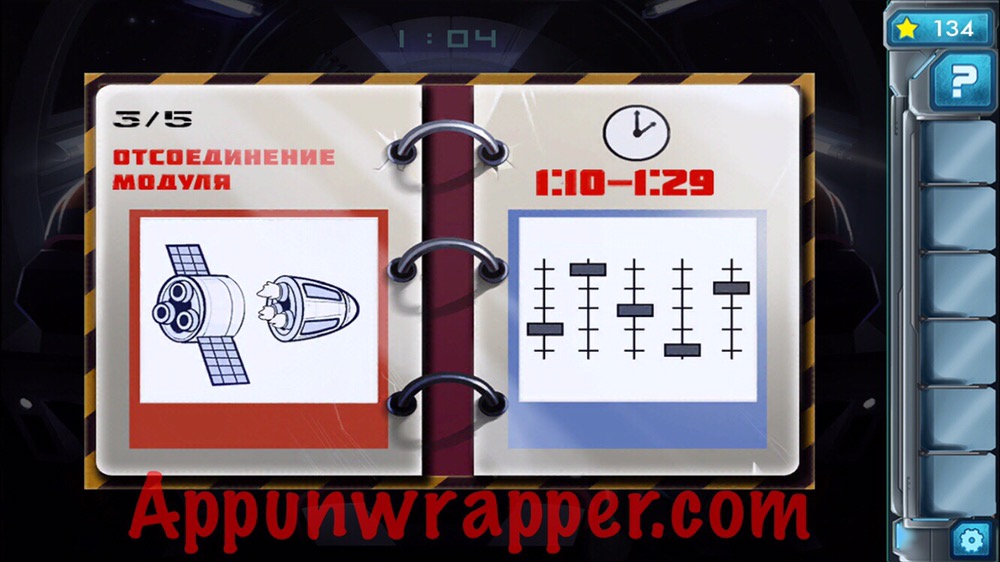 11. The fourth is the buttons.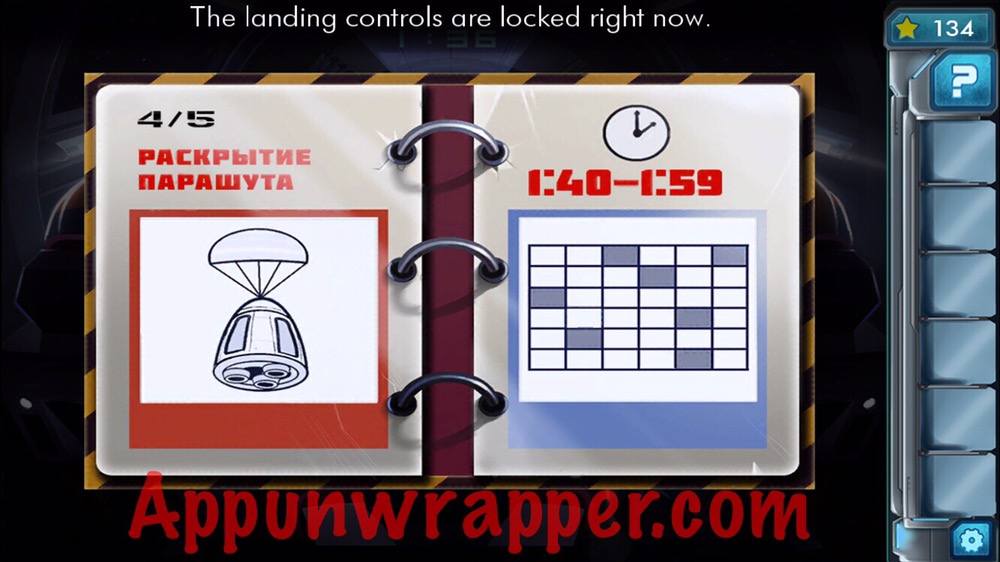 12. And the last is three of them together — the dials, the sliders and the buttons. If you complete everything within the time limits shown in the manual, you'll get back home to Earth safely.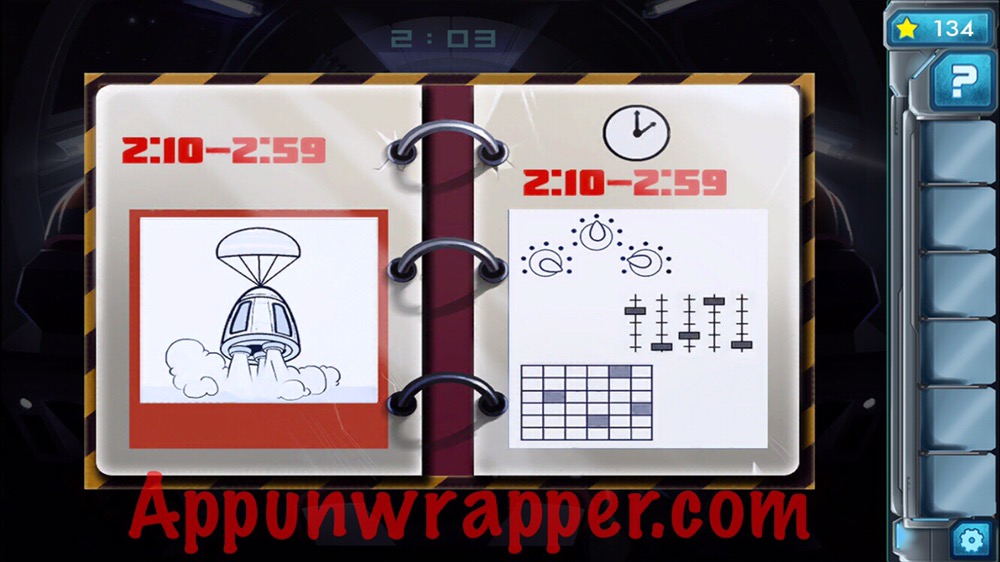 Congratulations! You completed the game!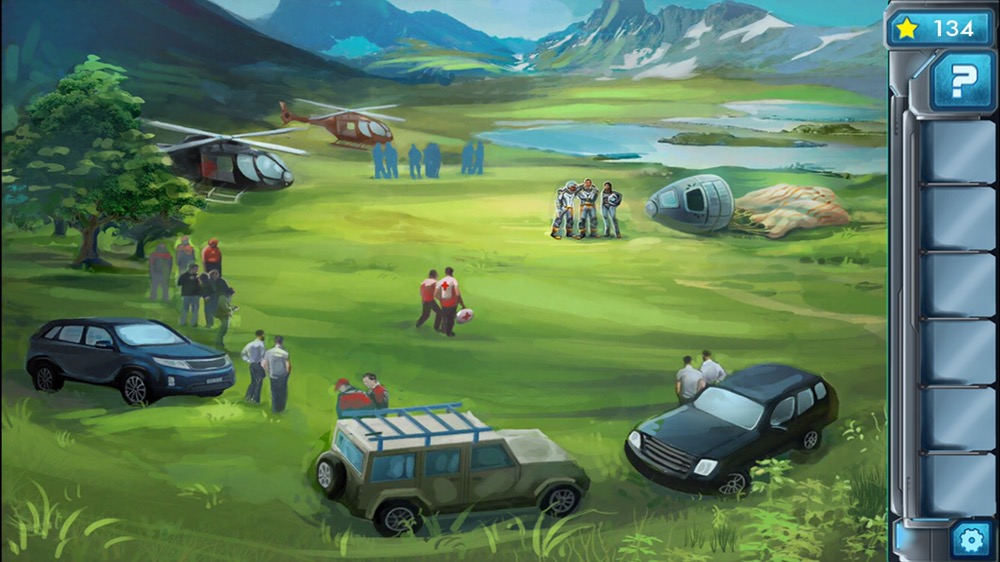 ***
Note: Sometimes a promo code is provided for a game, but it does not affect the review in any way. At AppUnwrapper, we strive to provide reviews of the utmost quality.

Check out my recommended list for other games you might like.

If you like what you see on AppUnwrapper.com, please consider supporting the site through Patreon. Every little bit helps and is greatly appreciated. You can read more about it here. And as always, if you like what you see, please help others find it by sharing it.

I also offer affordable testing and consulting for iOS developers.

COPYRIGHT NOTICE © AppUnwrapper 2011-2020. Unauthorized use and/or duplication of this material without express and written permission from this blog's author is strictly prohibited. Links may be used, provided that full and clear credit is given to AppUnwrapper with appropriate and specific direction to the original content.