Agent A: A puzzle in disguise
By: Yak & co
Yak & Co. is back with the conclusion of Agent A, as we try to locate Ruby La Rouge's submarine. This chapter finally brings us the end of the game which we've been waiting four years for. This walkthrough guide will help you if you get stuck on any puzzles in Chapter 5, The Final Blow. Feel free to ask for extra help in the comments section.
Walkthrough:
Chapter 1 | Chapter 2 | Chapter 3 | Chapter 4 | Chapter 5 Page 1 | 2 | 3 | 4 | 5 | Achievements
61. Solve the puzzle behind it. Then head through the doorway behind the waterfall.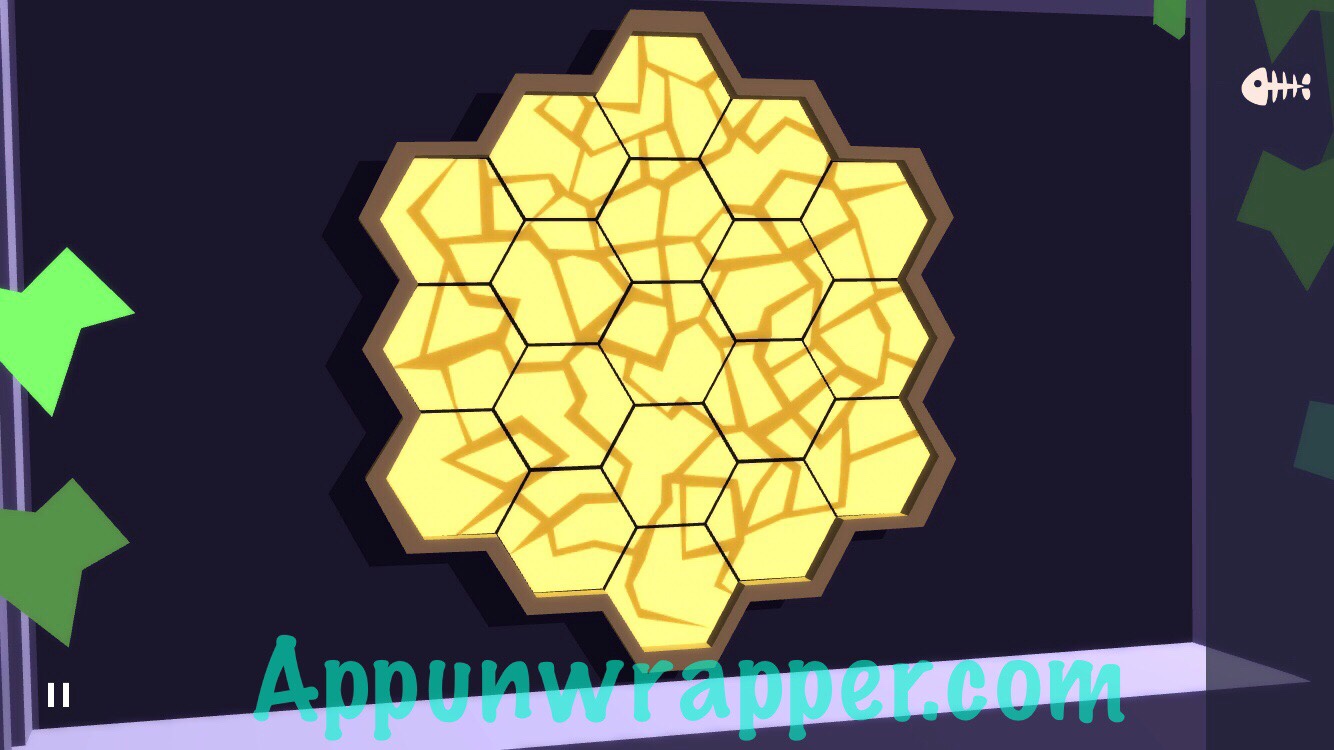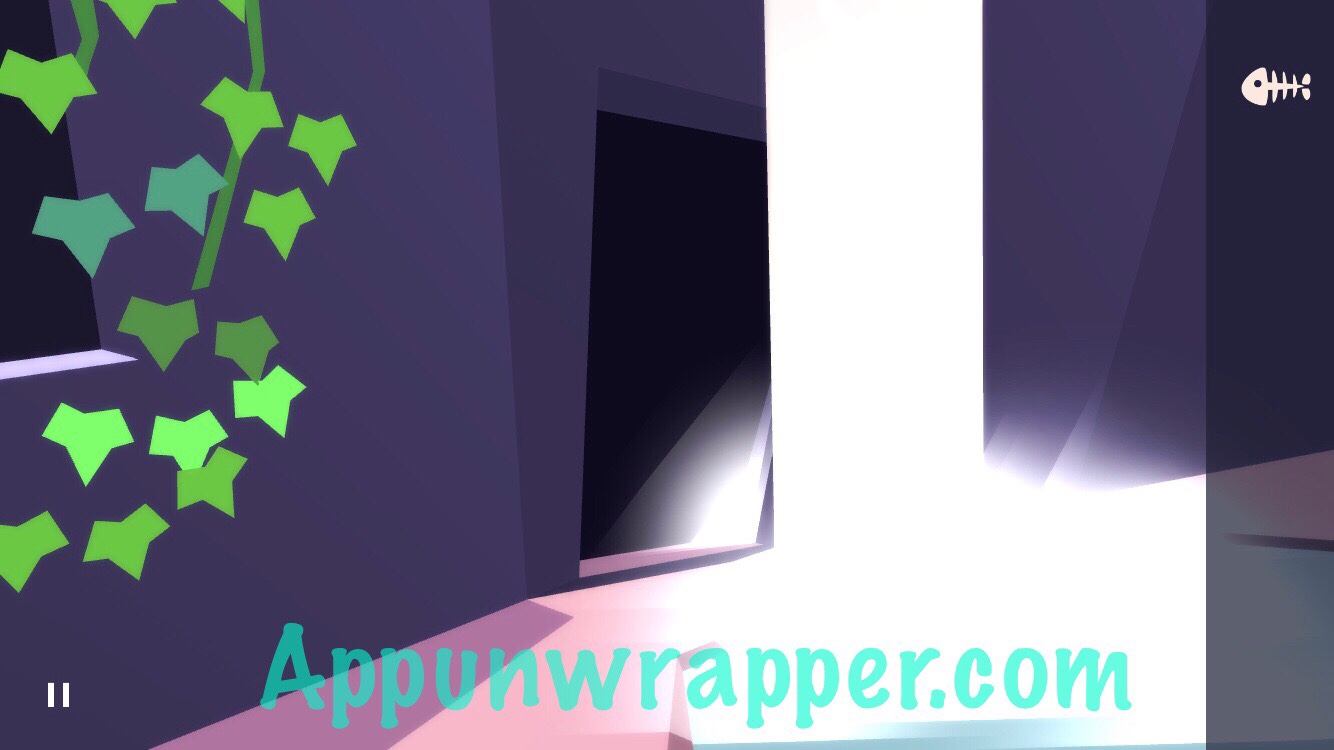 62. You found Ruby's submarine! Pick up the bolt cutters.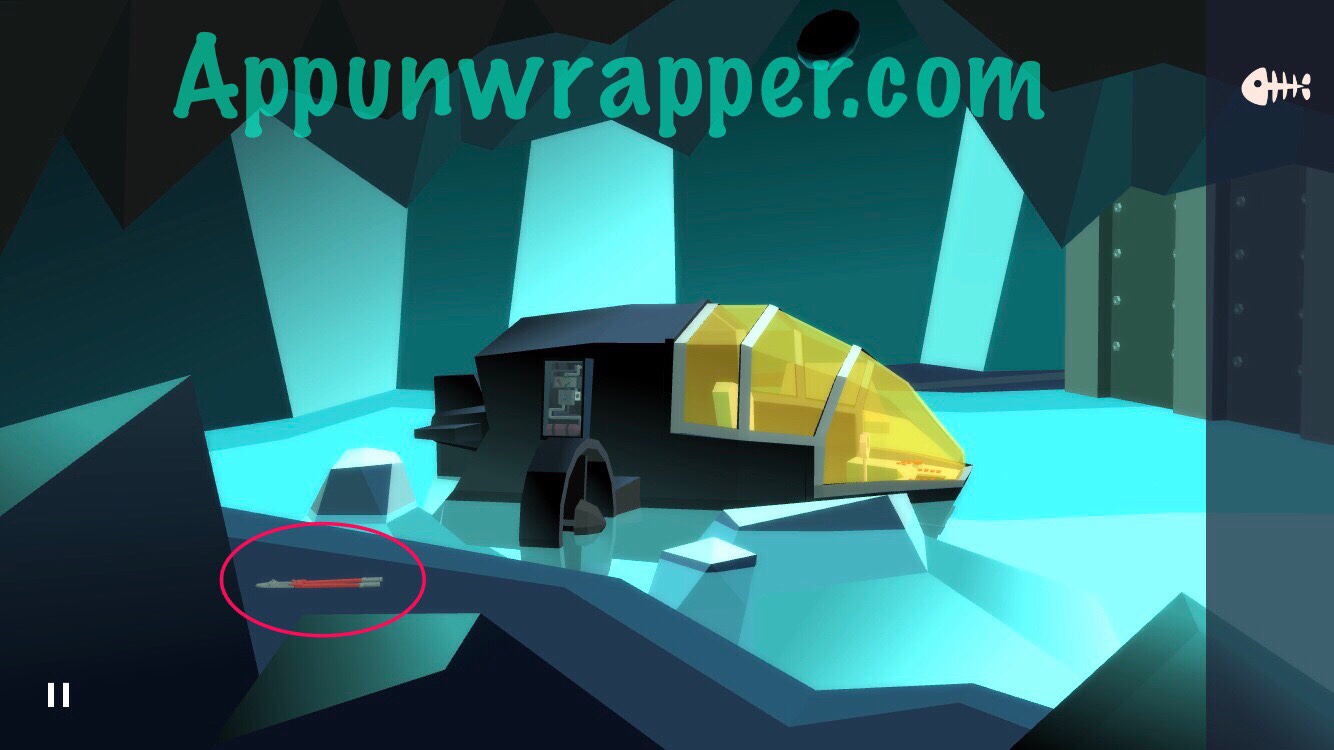 63. Head back to the lighthouse. Go all the way up to the top and use the bolt cutters on the chain. Open the closet and pick up the wrench and small valve.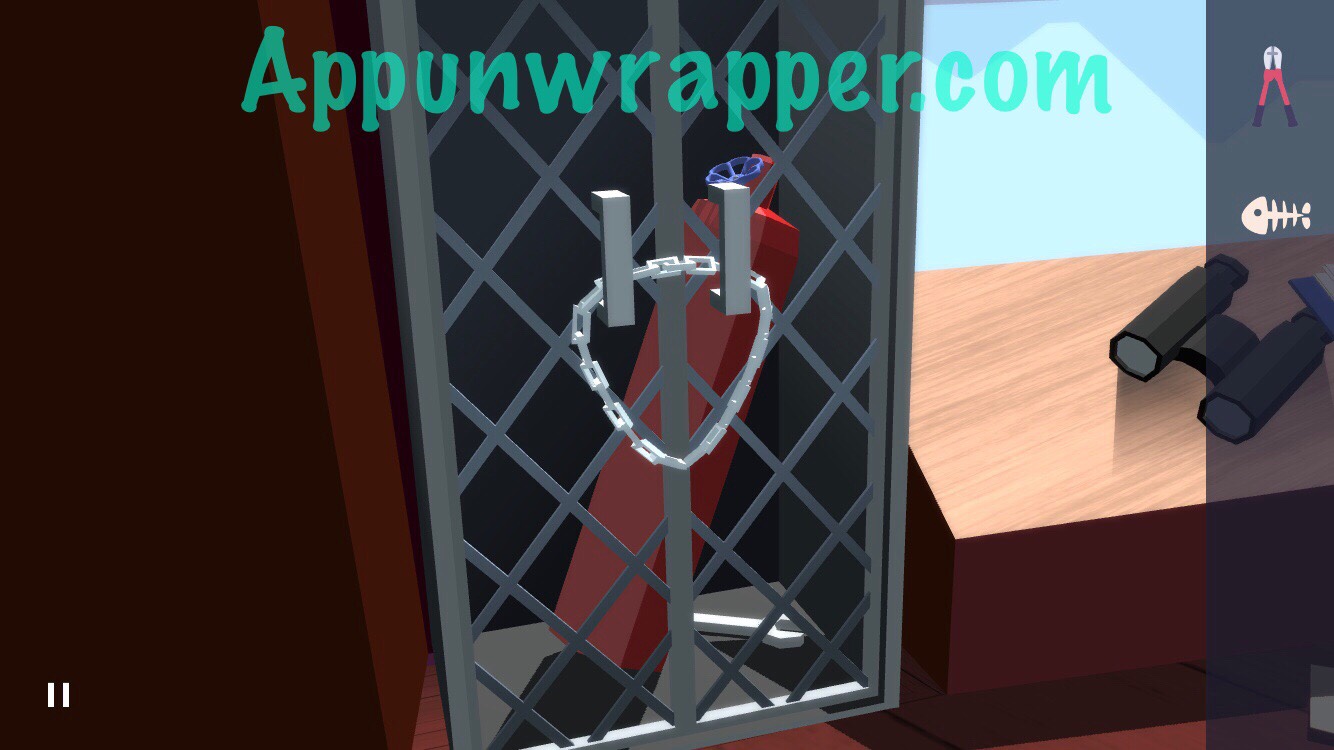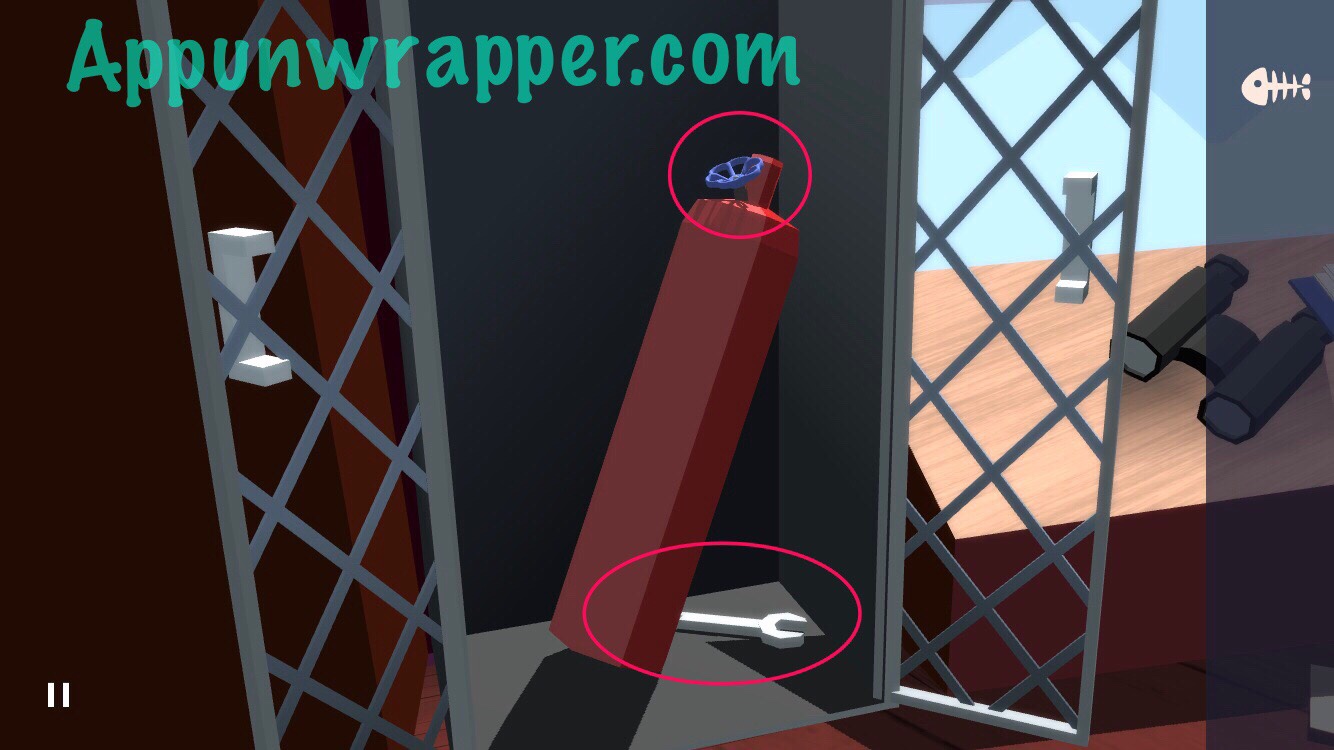 64. Go back to the submarine. Use the screwdriver to access the power gauge. Attach the valve and then turn it to the right until the gauge hits the red.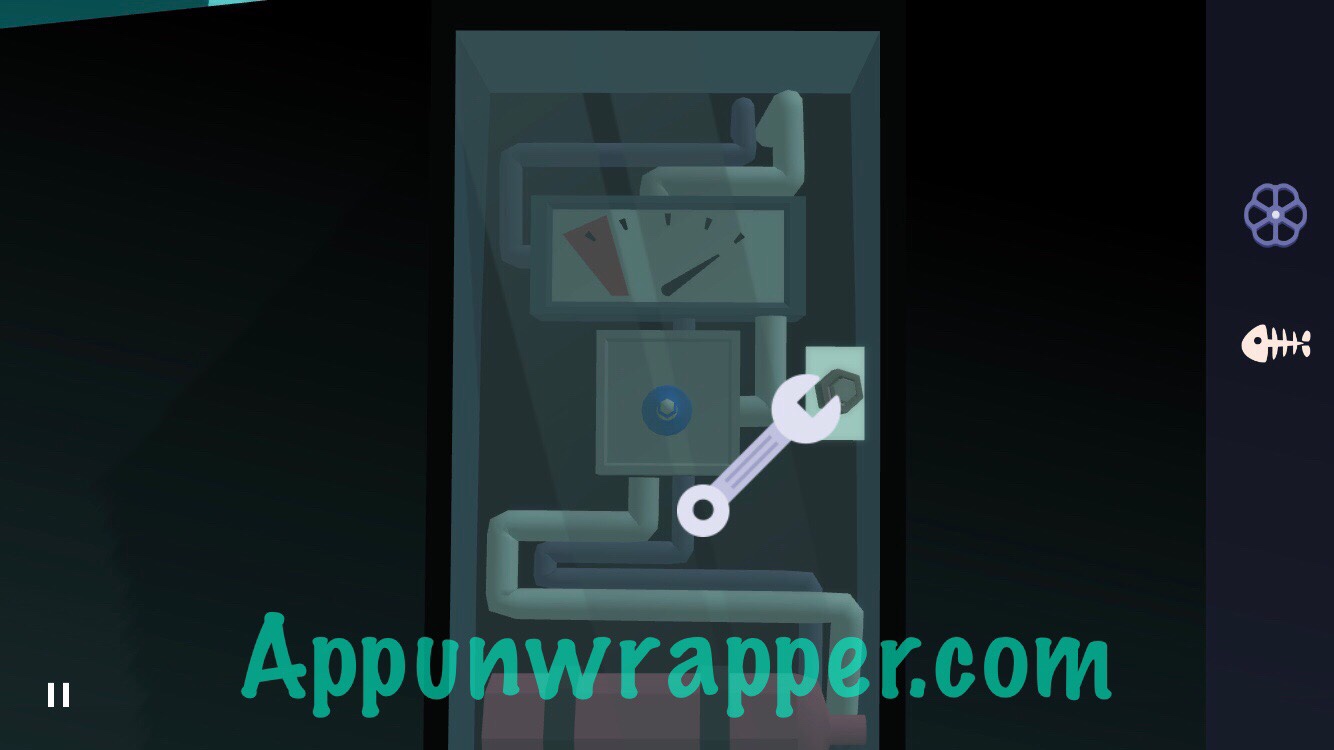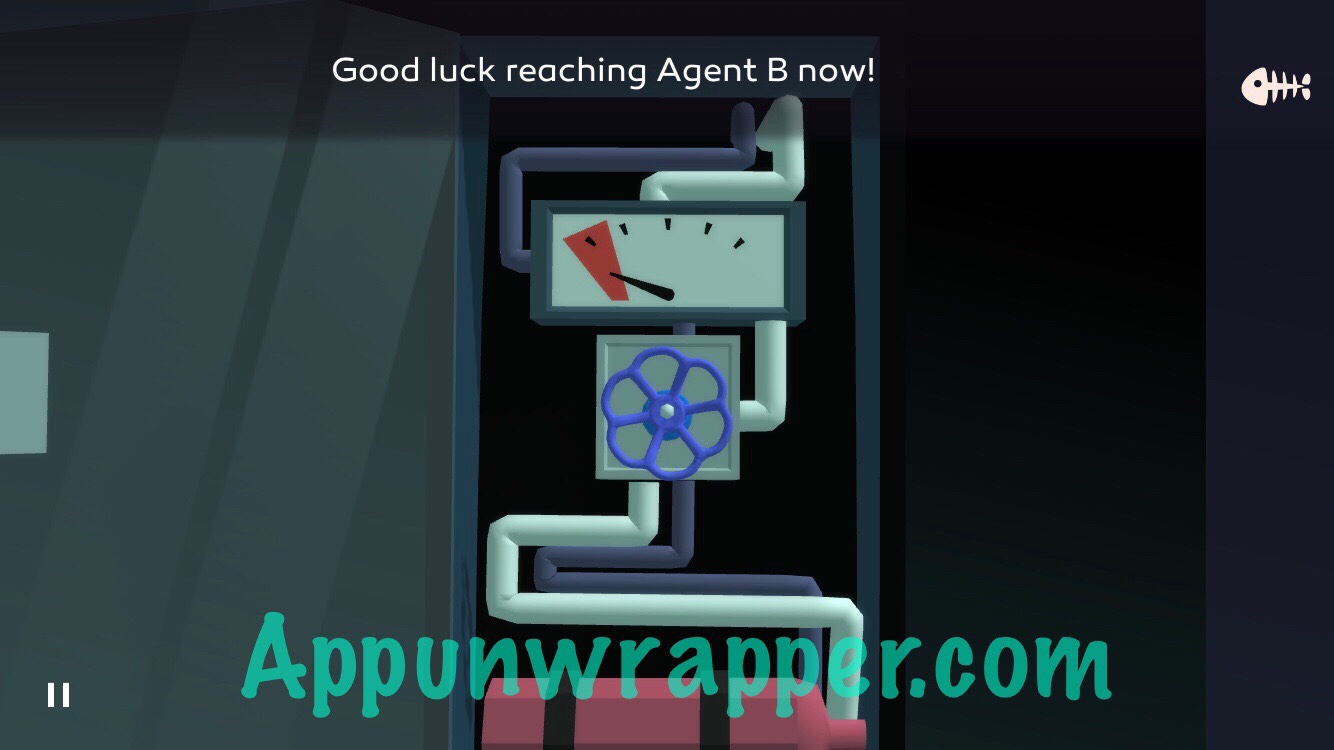 65. Ruby will come down a ladder for a short cutscene. Once you have control again, follow the path.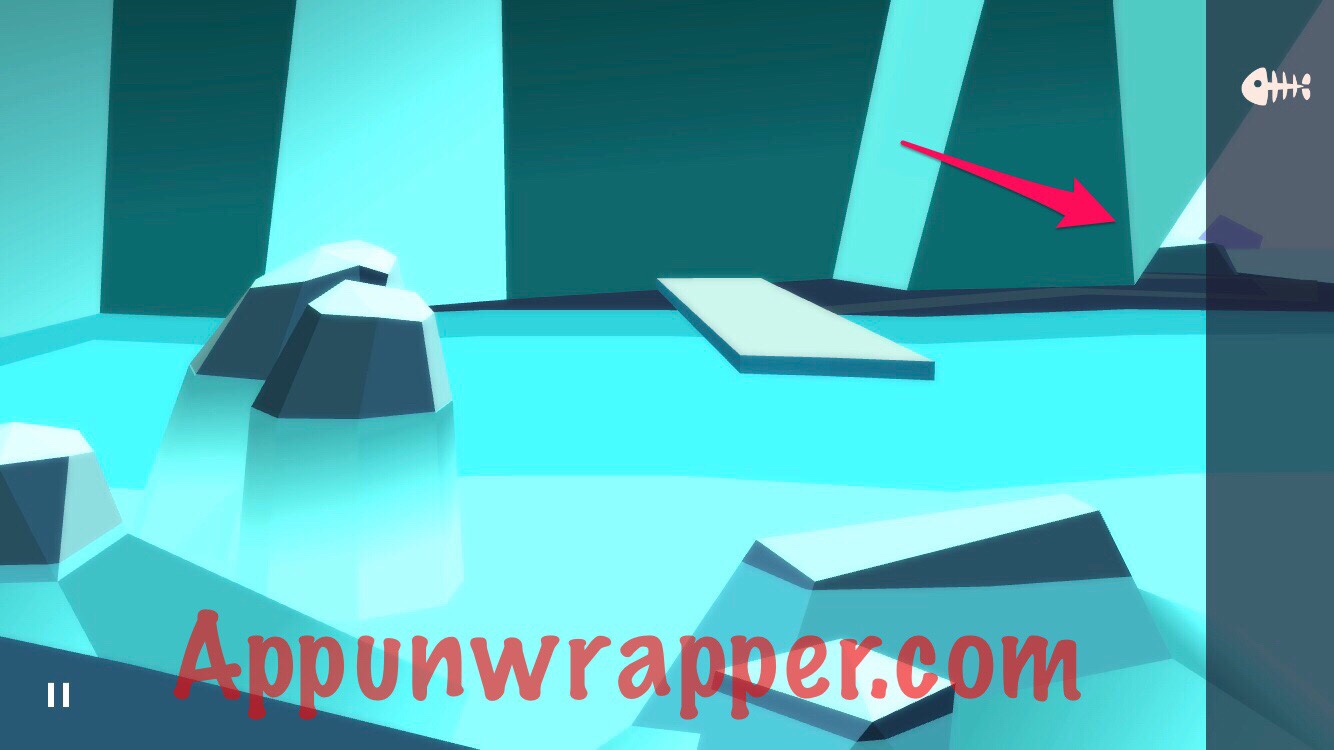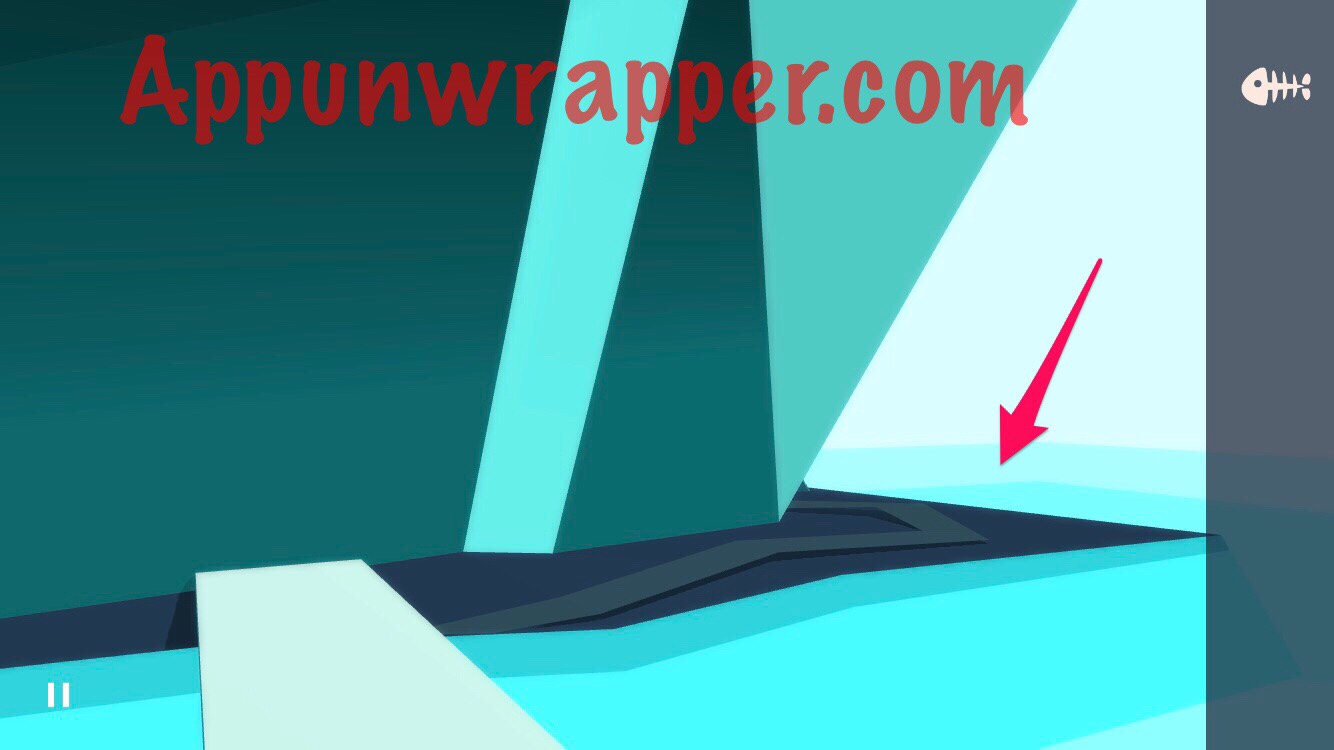 66. After Havok comes to rescue Ruby, find Jerry the Jetpack covered in some sand. Tap to get rid of the sand and then press the red button to start him up again. Boom goes Ruby La Rouge!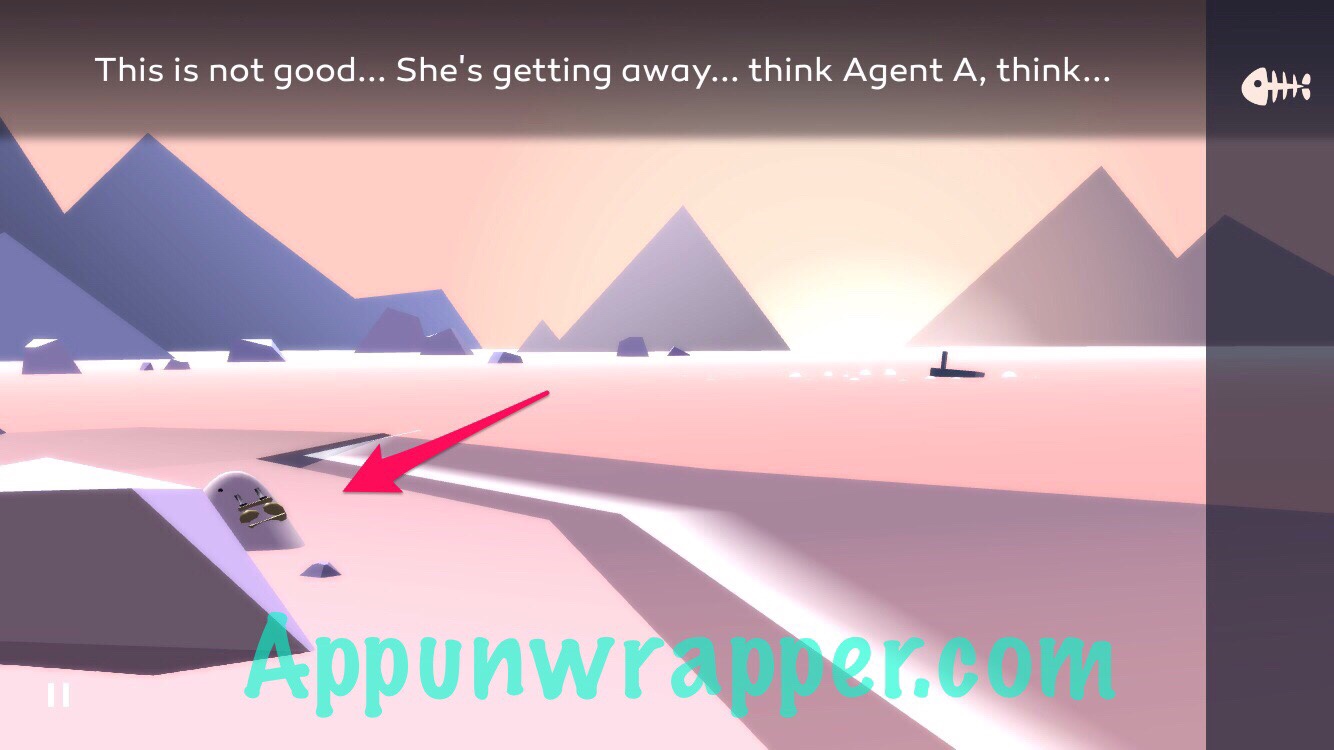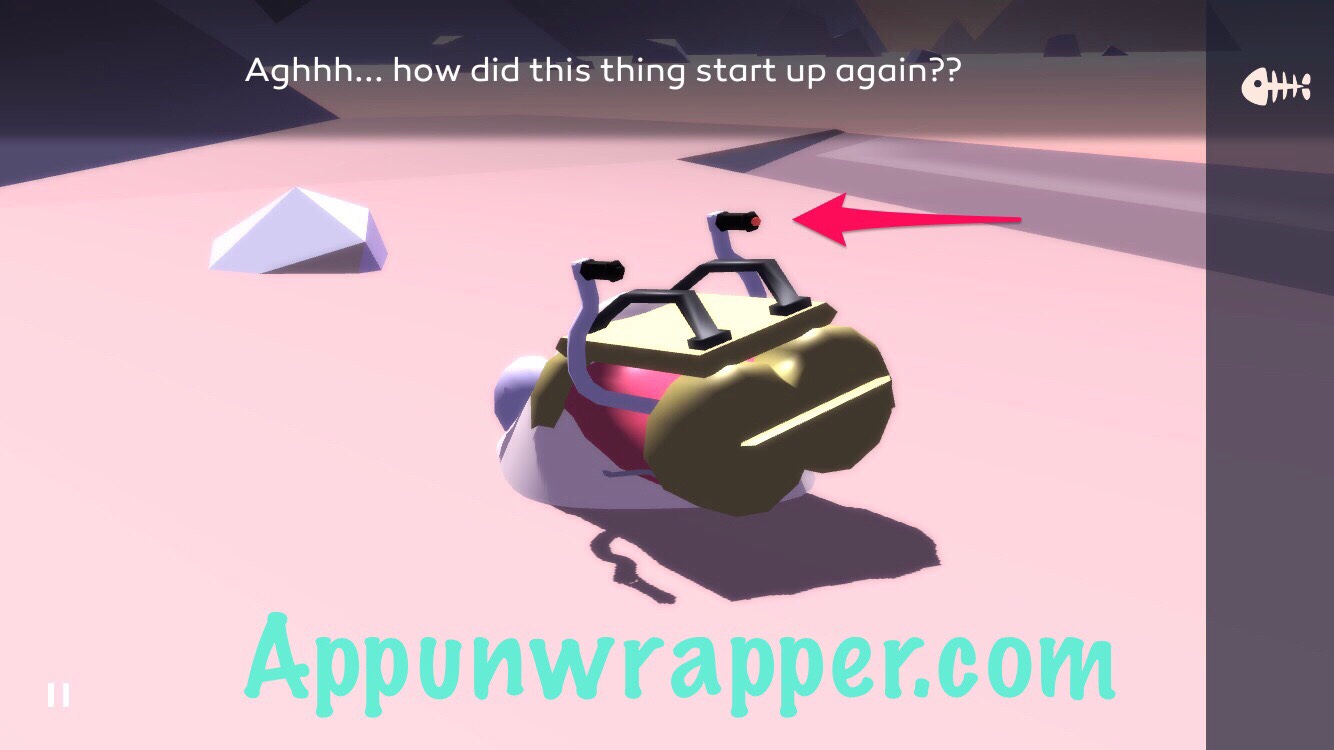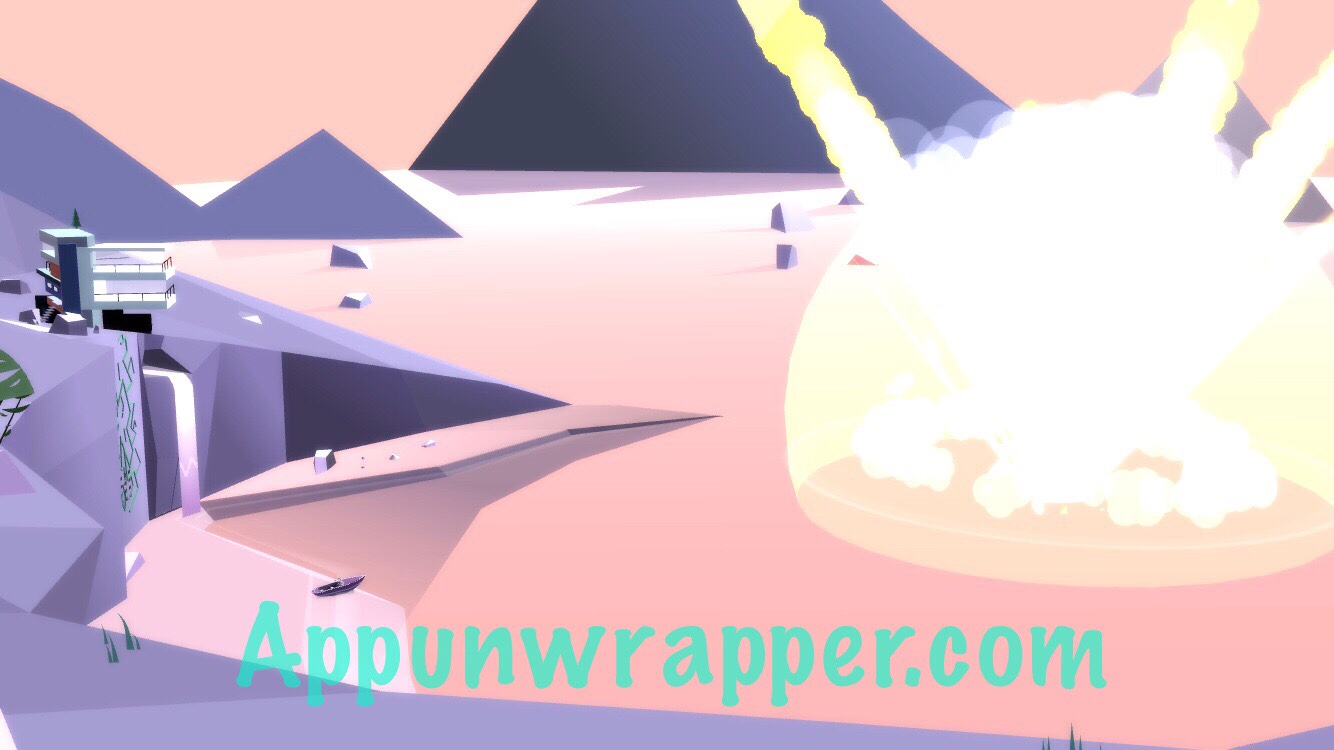 67. Head up the ladder to watch the ending. There's a couple of opportunities right at the end to use the fish bones and get the A Parting Gift achievement. When you climb up the ladder, wait by the hole until Onyx appears and then give him the fish. If you miss that, you can give it to him during the ending sequence.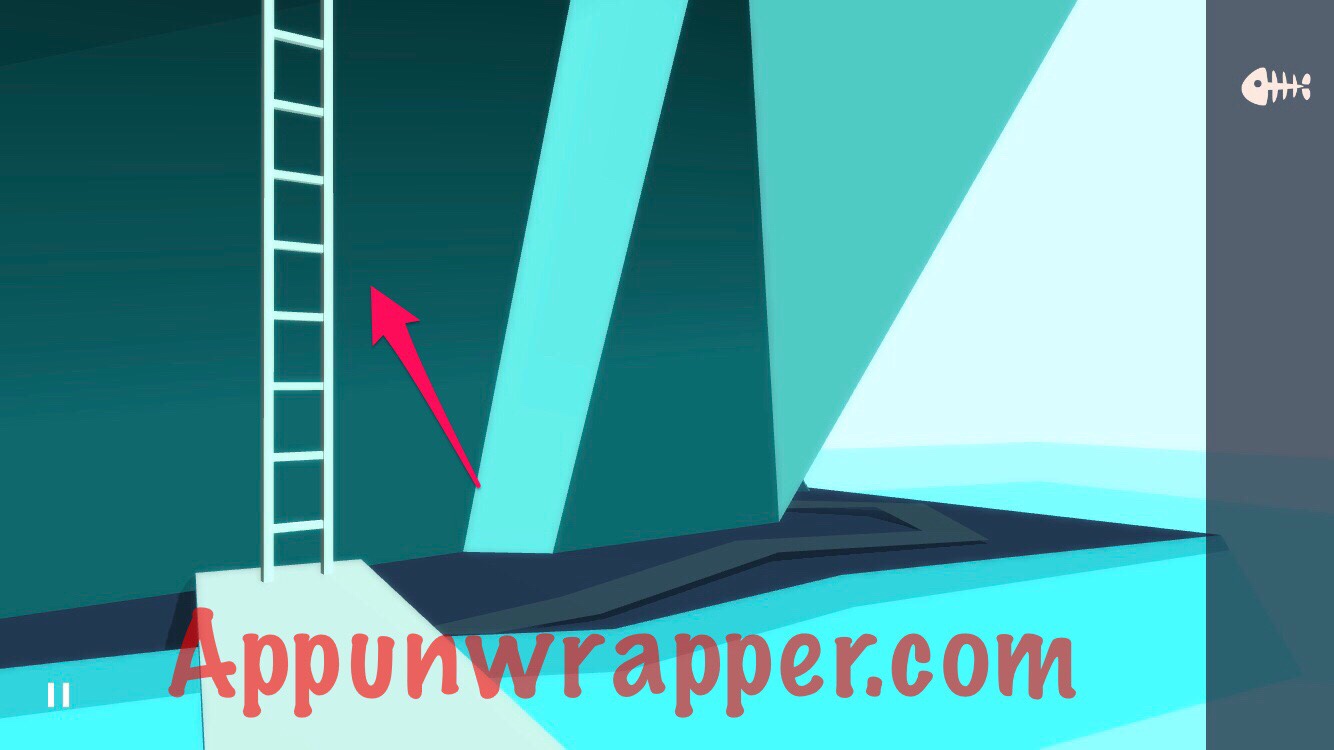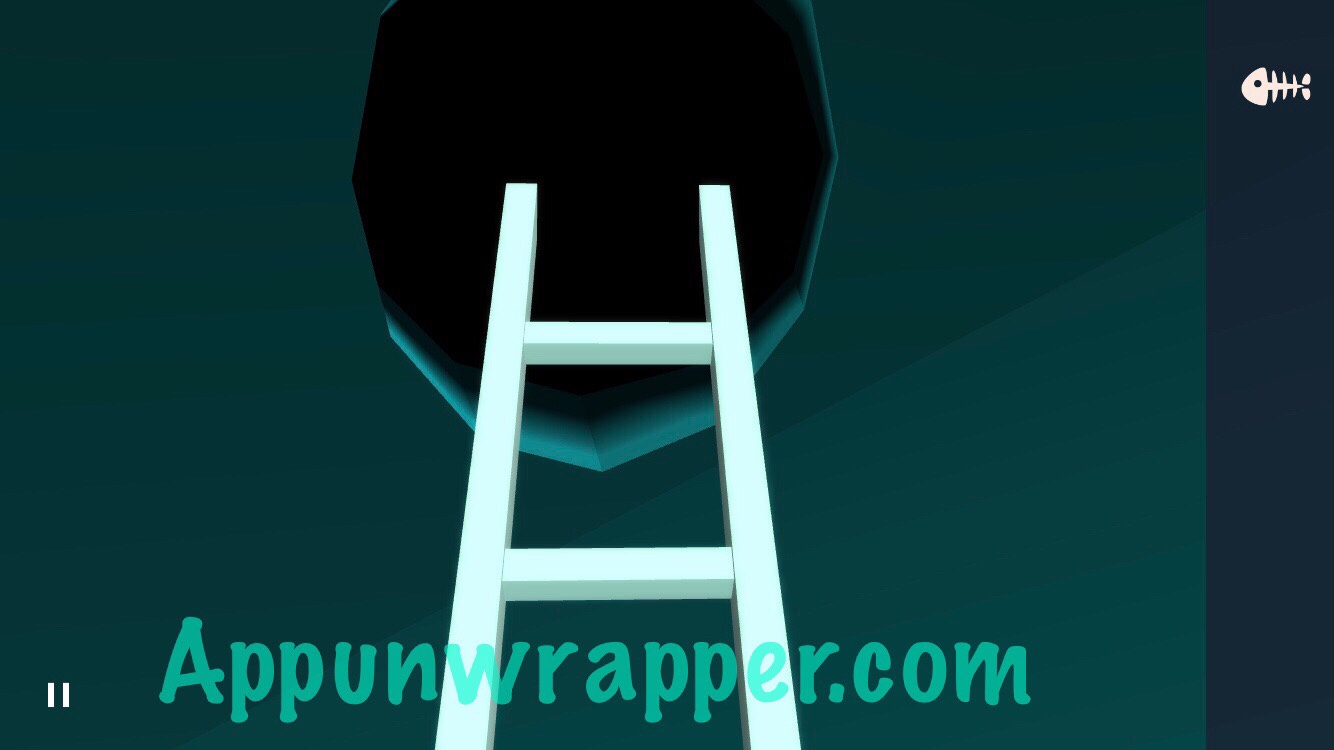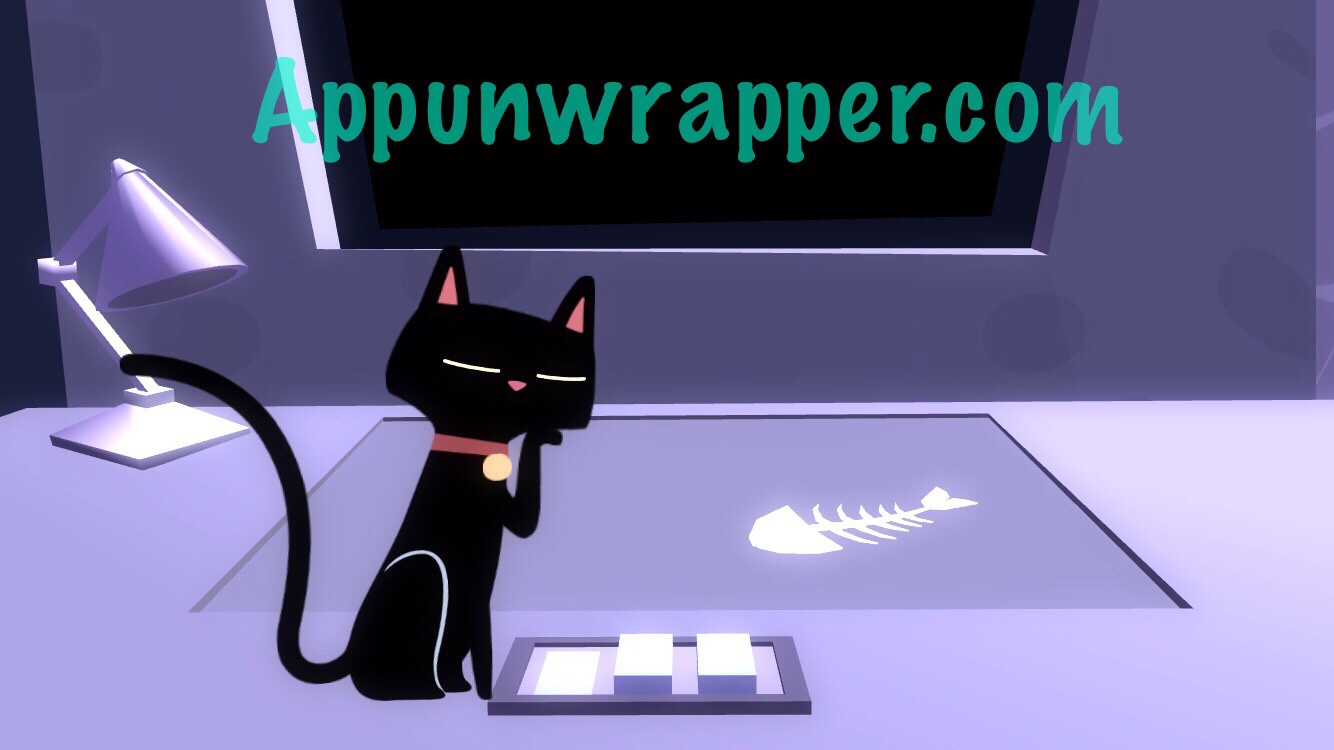 And that's the end of Agent A!
Chapter 1 | Chapter 2 | Chapter 3 | Chapter 4 | Chapter 5 Page 1 | 2 | 3 | 4 | 5 | Achievements
***
Note: Sometimes a promo code is provided for a game, but it does not affect the review in any way. At AppUnwrapper, we strive to provide reviews of the utmost quality.

Check out my recommended list for other games you might like.

If you like what you see on AppUnwrapper.com, please consider supporting the site through Patreon. Every little bit helps and is greatly appreciated. You can read more about it here. And as always, if you like what you see, please help others find it by sharing it.

I also offer affordable testing and consulting for iOS developers.

COPYRIGHT NOTICE © AppUnwrapper 2011-2020. Unauthorized use and/or duplication of this material without express and written permission from this blog's author is strictly prohibited. Links may be used, provided that full and clear credit is given to AppUnwrapper with appropriate and specific direction to the original content.